I am guessing you are here because you have adopted a furry friend and you are looking for the best online pet stores to buy pet products. In this article, we have featured 14 best online pet stores to help you out.
Over the last couple of years, there has been a surge in pet parents all over the world. People adopted pets for several reasons and the top one of them being the extra time they had on their hand during the lockdown.
Whatever may be the reason for you to adopt your pet, you are here now and taking care of your pet is your utmost responsibility.
You may be a very basic person who is just about grooming and feeding your pet, and keeping it healthy. Or you may be the kind of person who goes all in and buys clothing, accessories, toys, and showering your pet with treats!
Either way, this list of online pet stores will cater to all of your pet related needs.
Bookmark this post for future reference and now let's get into the featured pet stores.
14 Best Online Pet Stores for Pet Supplies and Food
Here is our list of some of the best online pet stores where you can find all that you need for your furry friends.
1. Glenands Pet Stores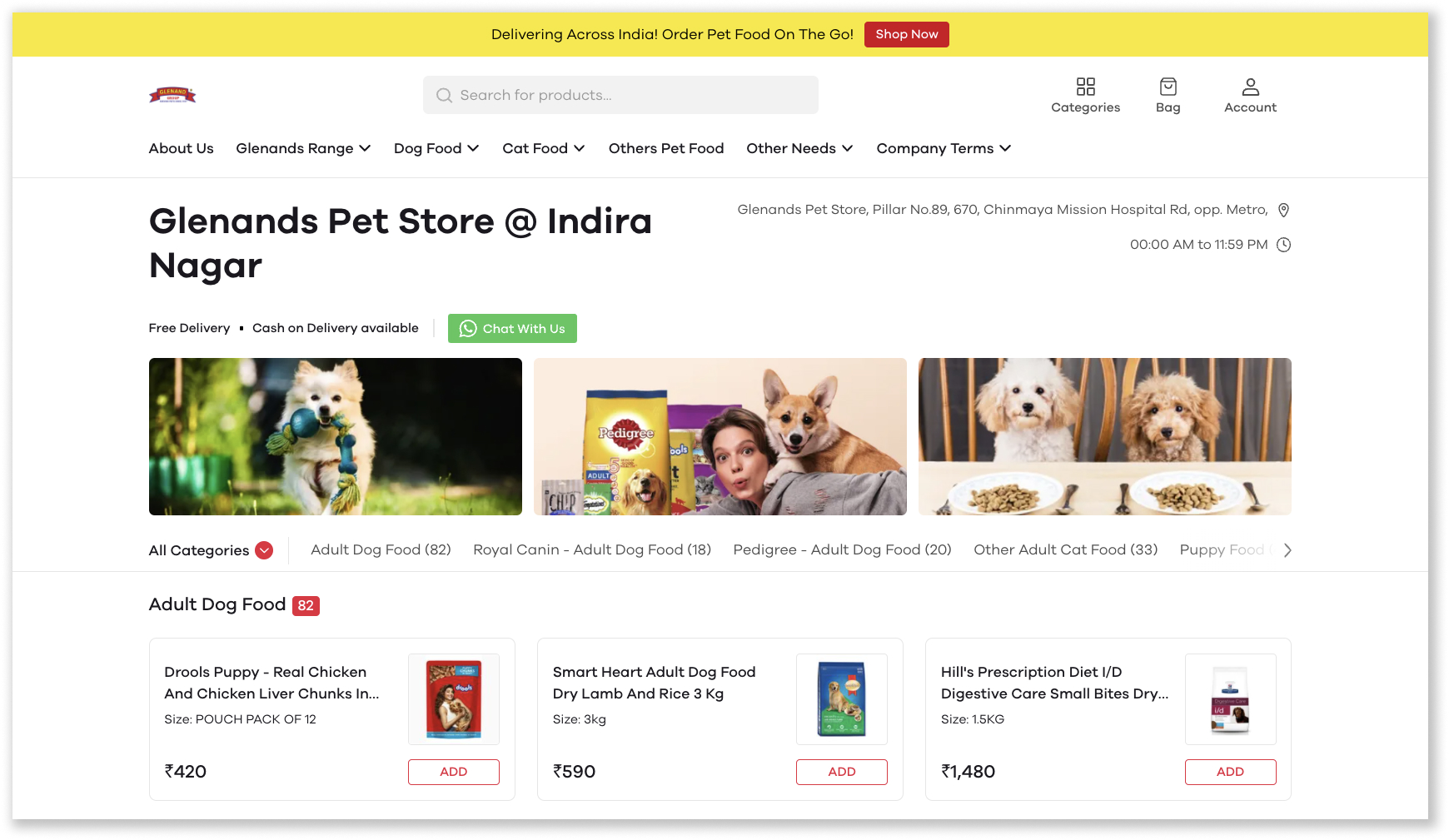 Website –
https://glenands.store
What they offer –
Pet food, accessories, training aid, toys, treats, bedding, health & wellness.
Glenands pet store has been around since 1937, when they started out manufacturing dog biscuits. They have quickly branched out into manufacturing top quality pet food for dogs, cats, critters, birds and fish.
They also sell a range of pet toys and training aids to choose from. They have a chain of premium stores in bangalore. But you can shop their products through their online store as well.
2. PawsnCollars.com

Instagram
–
@pawsncollars
Website
–
https://pawsncollars.com
What they offer
– Pet lifestyle products, pet grooming, pet cafe, veterinary care, high quality food, accessories, pet id & pet supplies.
Paws n Collars is your one stop shop for everything related to pet care. From nutritious and delicious pet food to cutest pet accessories, you will find all that you want at this store.
They also offer a very patient, skilful and natural pet grooming service to train and groom your pet. Regarding their pet grooming services, they say,
We believe in proactive care, transparency, education, inclusive experience, and we promise the best pet care available thus far!
3. Zoof Pets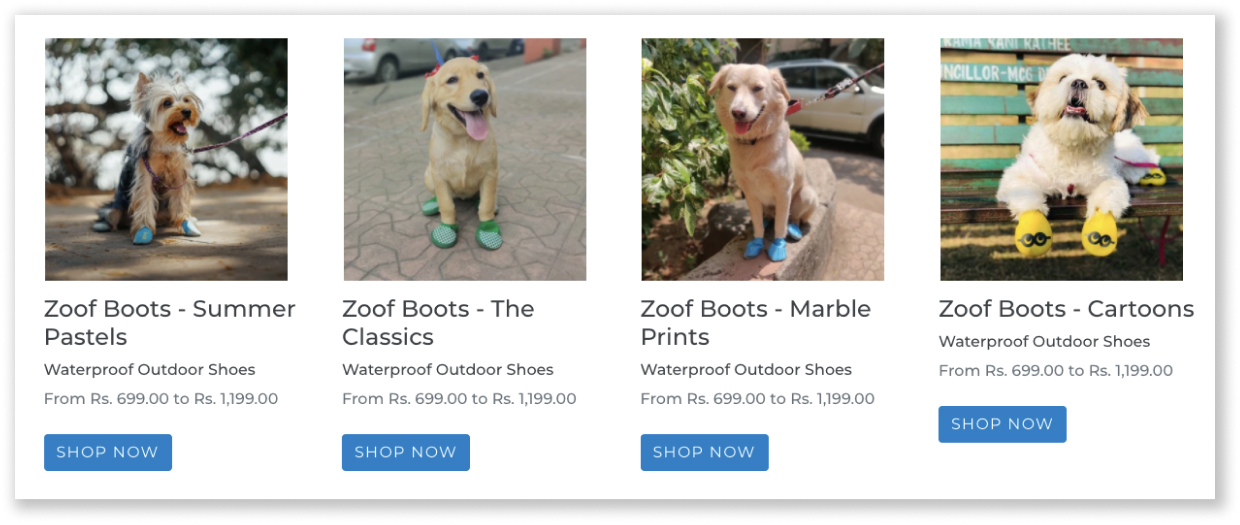 Your pet's paws need as much attention as you give your own palms and feet. With the winter setting in, it is time you treated your furry friend to a pair of Zoof's from this store.
Their collection is both cute and comfortable. They are also customizable.
4. Mushi Wushi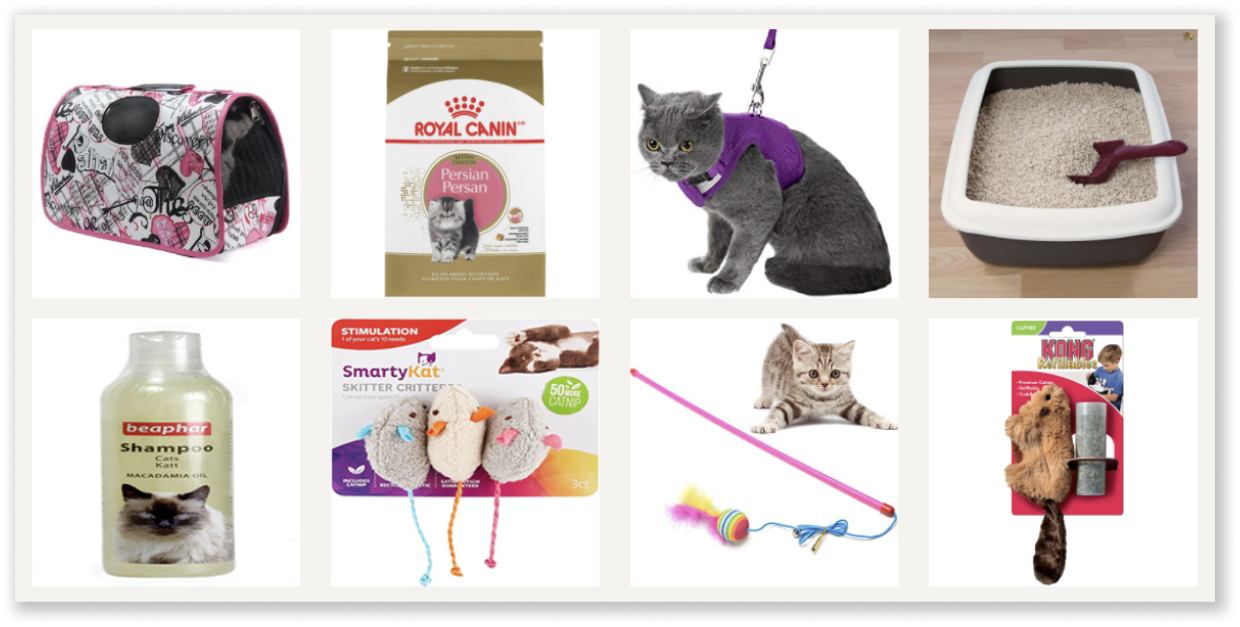 Mushi Wushi is one of the largest stores dedicated to pet care. You can shop for their range of products both online and offline.
They have a range of beddings, accessories, toys and food to keep your pet comfortable and happy. They also offer grooming and spa services for your pet!
5. Heads Up For Tails

Started by pet parents with a goal to help out every other pet parent and their pets, this store is born out of pure love for pets.
They have over 40 retail stores selling everything you would ever need for your pet. You can shop for their products both online and offline.
6. Fur Vanity

Instagram
–
@furvanity_
What they offer
– Customised accessories and clothing for your furry friends.
Fur vanity is a pet store that offers a range of colorful clothing for your pets. They have bandanas, scarves, hoodies, shirts and ethinic clothing for dogs.
They also have really cute and customizable name tags or collar tags for your pets.
7. For The Fur Kids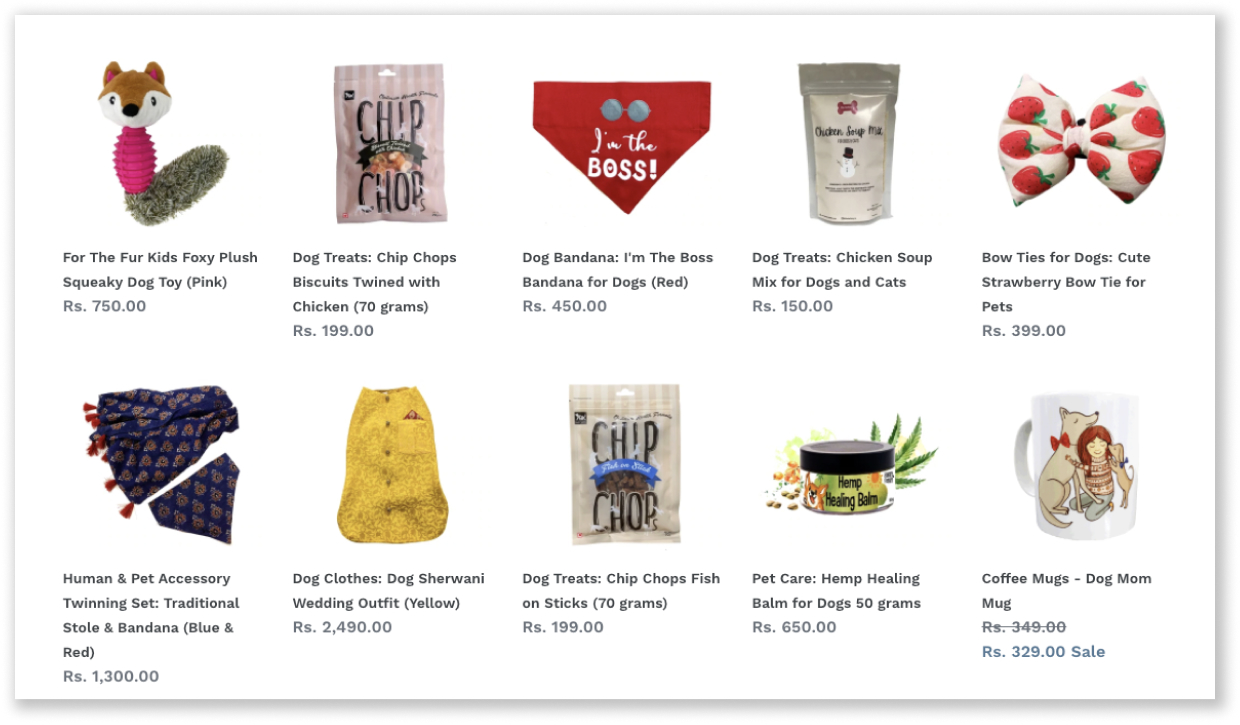 For the fur kids is an initiative based pet store that sells a range of pet supplies, from food and treats to ethnic kurtas for pets.
A part of the sale goes towards helping the strays, providing animals in need with meals and medical care. They also set up adoptions for homeless animals.
8. Cubo & Co.
This store is known for its range of beautiful ethnic clothing for your pet. They have really cute bow ties, scarves and shirts for your furry friends.
You can also order in for customised hats and scrunchies for yourself so you can match them up with your pet's clothing! How cute is that?
9. Boof

Head over to this store if you are looking for the cutest harness sets for your pets. They have coordinated harness sets that come with a body harness, a bow tie, harness belt, etc.
They also have a range of adorable hoodies, bibs and onesies for pets. Do not miss out on any opportunity to dress your pet baby up!
10. Ruse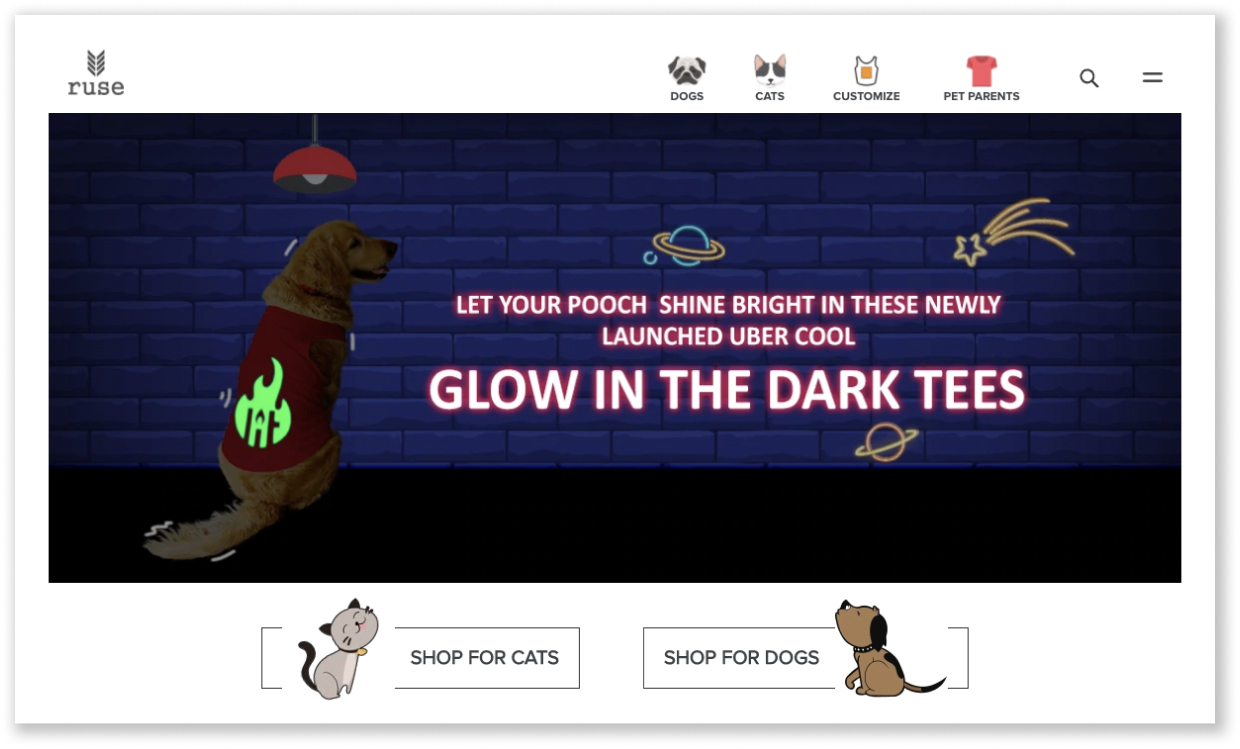 Ruse is a pet store that cares about pets and their parents! They sell a range of summer wear, winter wear and accessories for both pets and pet parents.
So now you can play twinsies with your pet! Their clothing line is also very unique and unconventional.
11. Being Dogs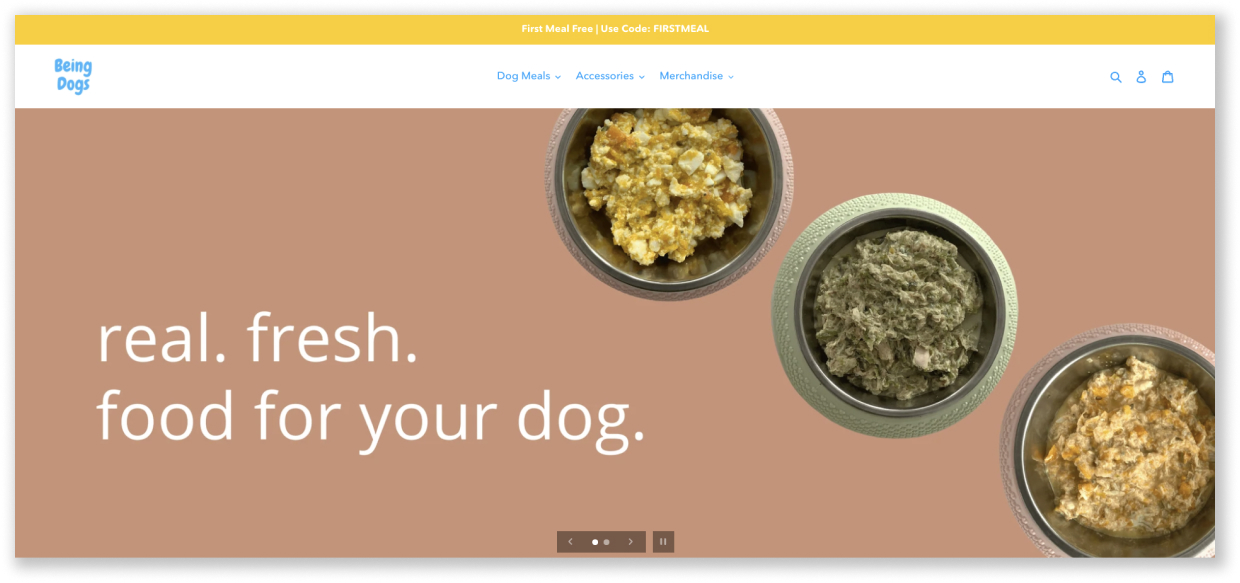 What started out as a fun little hobby of feeding stray dogs soon turned into this full-fledged pet food store that you are seeing right now.
They formulate dog food out of fresh meat and deliver it to your doorstep on a daily basis. So you do not need to worry about running out of food for your dog!
12. PoochMate

PoochMate will become your go-to store if you believe in products that are made from purely natural materials. They are preservative free and chemical free.
In this store you will find a range of beddings, pet mats, blankets, clothing, etc. that are made from organic cotton. These products are carefully designed and created treats from one dog parent to other dog parents!
13. Dog O Bow

This store specializes in a range of Pet collars, accessories, beds, apparel, and many more for dogs and cats.
You can place orders for customized pet clothing and accessories from their online store and rest assured that they will be delivered to your doorstep as quickly as possible.
14. Petsperfect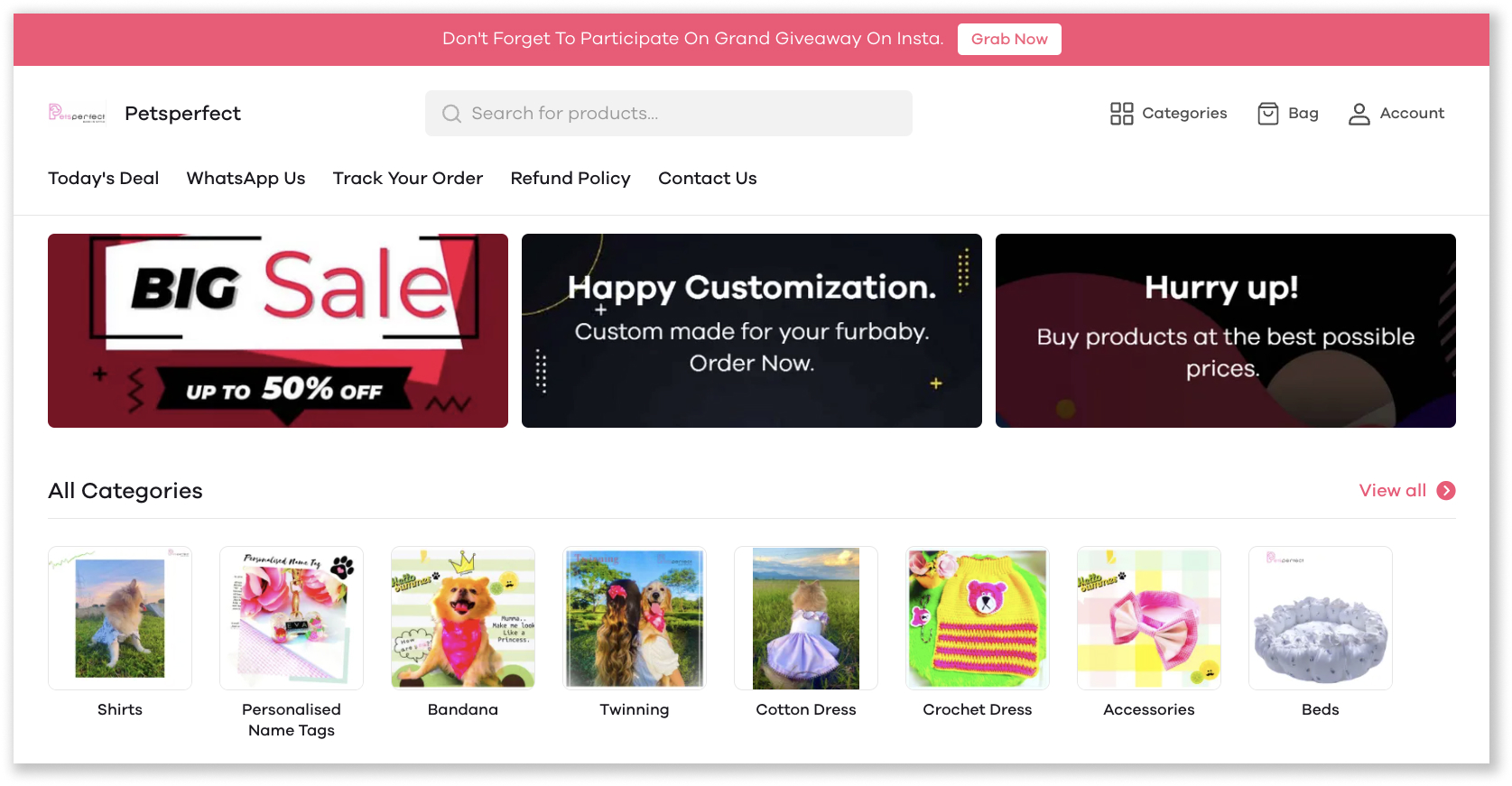 If you thought your furry friend could not look any better than they do right now, then you should try the cute pet dresses from Petsperfect.
From fancy crochet dresses to simple cotton clothing, you can find a range of outfits that can add glamour to your pet.
While you are there, checkout the twin bandana and bow tie clips combo. They are totally instagram worthy!
There you have it, some of the best online pet stores.
I know how much we shop for ourselves online. Once in a while, it is alright to shower our furry friends with gifts too.
Being a pet parent is no different from being an actual parent. Your pet is your responsibility.
When you keep your pet healthy and happy, it will also keep you really happy and stress free. It will be your most trustworthy companion. One look at those doe-eyes and spongy paws and the entire day will wear off from your mind!
If you are a pet parent, then you know what I mean!