If you have ever given some brand a bad review or tweeted about your bad experience as a customer, you probably don't need to be convinced about social media customer service.
Well, you're not alone. We're all guilty of complaining about brands on social media and love it when they reply immediately, right?
60% of internet users say that customer service matters while making any online purchase, which means a bad customer service experience costs more to brands now than in the old days.
Social media has encompassed most of the internet, even in the remotest parts of the world.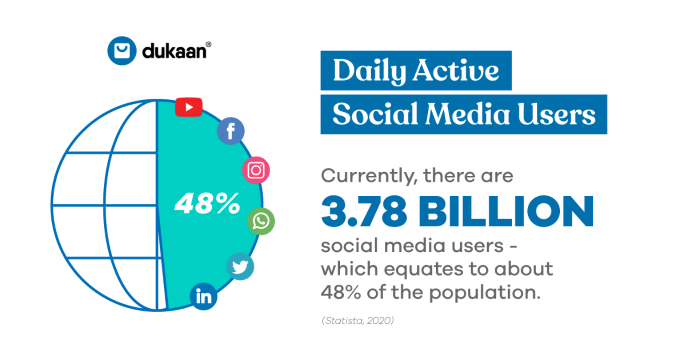 With social media marketing becoming mainstream, bringing customer service to social media platforms only seems logical.
So what exactly is social media customer service and how can you do it properly? Read on to find out.
What is Social Media Customer Service?
The practice of using social media tools to address customer questions or concerns is known as social media customer service.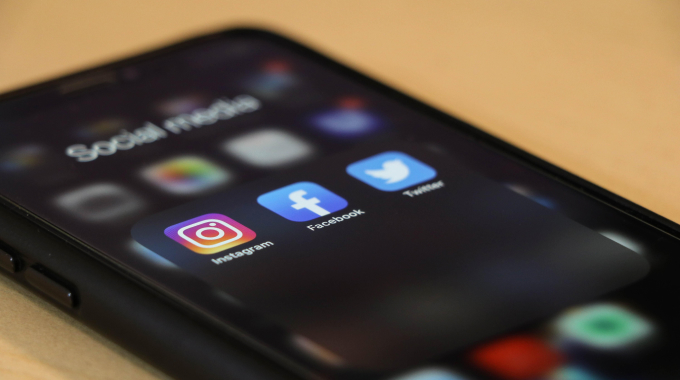 It is extremely effective because it allows customers to contact your team through platforms that they already use. Everyone is on social media these days, becoming more active with each passing moment.
These platforms have become the place where people voice their opinions and concerns, and even make jokes about everything under the sun.
So naturally, brands need to pay attention to their customers on social media as well.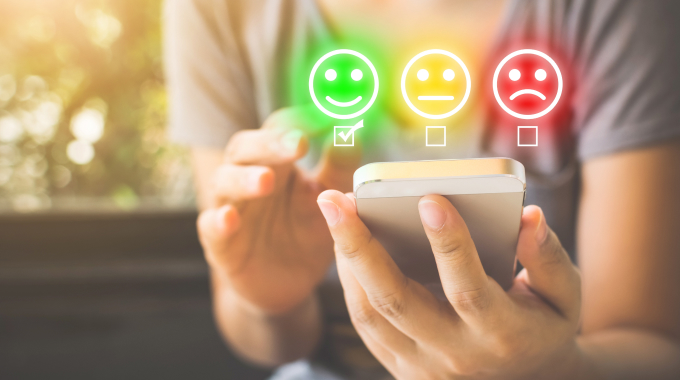 The end goal for customer service is to have a happy and loyal customer base. There is no specific rule or platform defined for it.
Now, there are two ways you can go about it. One is to simply respond to customer queries or issues that you come across, or the ones they send to your official mail/number.
The other is to be proactive and meet your customers' needs (even before they buy your product).
The first will get you satisfied customers, but if you want to make them happy and retain them, you need to practice what is called "customer care".
We'll tell you how to do exactly that, in this article. But the question arises, why do you need social media to do it?
Let's see.
Why use Social Media Customer Service?
We can all agree on the power of social media, right?
On Facebook Messenger alone, more than 20 billion messages are exchanged between businesses and users monthly!
AND, 67% of customers seek redressal for their complaints through Twitter, Facebook, etc. This means 1 in every 3 people!
Another fun fact- customers are likely to pay up to 40% more for products from brands that engage with them on social media, according to a study conducted by Bain & Company.
You need to know your customers' pain points to grow, and social media is a (free) treasure trove of these if you know how to use it right.
So, how can you use social media to provide good customer service?
How to Ace Your Social Media Customer Service Game?
Let's go over what we want to achieve with social media customer service, and then move on to some tips.
So, the 2 main reasons or aim for customer service are:
Increase customer satisfaction
Convert potential customers into paying customers
Now, let's see how to do that in some easy tips. We've included some tools and examples to help you with as well.
Creating a social media account that is dedicated to customer service can help you segregate customer issues and grievances from other marketing-related things.
A dedicated social media handle can also help your customers with knowing whom to tag or where to direct their grievances for a speedy response.
Most big brands understand this concept and have created separate customer support handles on social media, like Nike, Spotify, and Hubspot.


If you're practising social media marketing, you already have a set of social media policies and guidelines in place.
Social media policy and guidelines are different, and you need to have both for your business these days.
Similar to your marketing guidelines, are social media customer service guidelines that you need to set in place to suit the challenges of social media.
Social media guidelines are like an instruction manual for a company's employees on the DOs and DON'Ts of how to behave on social media.
Needless to say, you should have a rulebook of what to do and what not to do on social media, because whatever employees say from the official handle has a direct impact on your brand.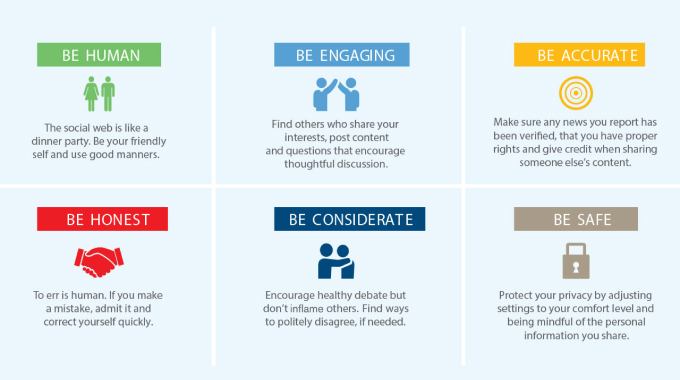 Some things you can include in your social media guidelines to provide good customer support are:
Response time
Message tone
FAQs & their answers
Customer issues escalation protocol
Permission management system & message approval procedure
3. Monitor conversations mentioning your business
There are direct mentions on social media where your brand is tagged and the right account (with the correct spelling) is mentioned.
Some customers take the pain to use all the right "@" and "#", but there will also be those who only write the brand name, not necessarily the right one, and just casually converse with one another.

Even though the name might be misspelled, people understand who is being discussed properly.
Such a conversation can also have a huge impact on your brand, especially negative, and you need to stay on top of it.
To do this, you can simply set up Google alerts for any mentions or tags that your brand gets online, but for social media specifically, or follow in the footsteps of JetBlue or Starbucks.
JetBlue not only responds to the customers who tag them but also to those who only casually mention them in conversations- without tags or mentions.
This gesture goes a long way in maintaining healthy customer relationships.
You can use tools like Awario and Social Mention to help you with this.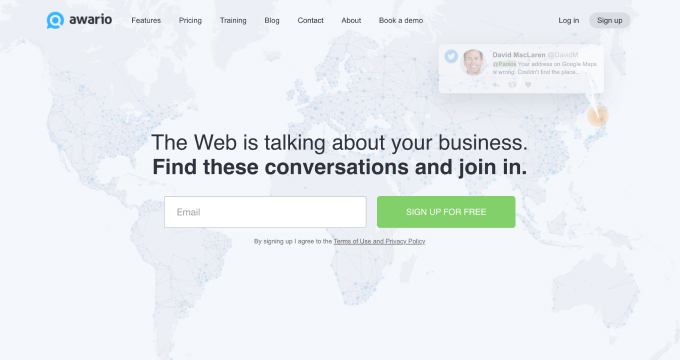 4. Be proactive and manage customer expectations
Being proactive is the way to do "customer care", remember?
It means that you need to actively seek out repetitive complaints, find the issue that is not being resolved there and provide solutions to those promptly.
Another way to be proactive is to get ahead of your customer expectations and manage them according to what you can deliver.
For example, you can provide posts or videos for solving common or regularly occurring issues when you are unavailable.
This will significantly reduce the complaint volume for simple issues.
You can use Instagram story highlights or pinned tweets for directing your customers toward solutions for such problems.
Farda Clothing has a great FAQs section on their Instagram story highlights, where they keep adding new questions and their answers so that customers can get the desired response by themselves for common questions.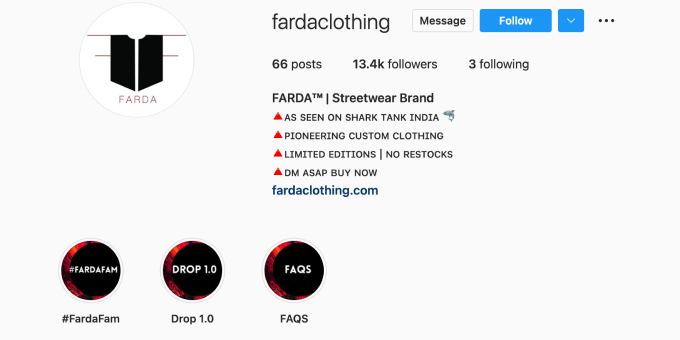 5. Use the right channels
New social media platforms are emerging regularly, and it can be daunting to handle a mountain of platforms with customer expectations on each platform.
What you can do to work around this is to choose the right platforms.
What's right depends on your business and where your customers are most active. For some, it might be Twitter and Facebook, for others, Instagram and Tiktok.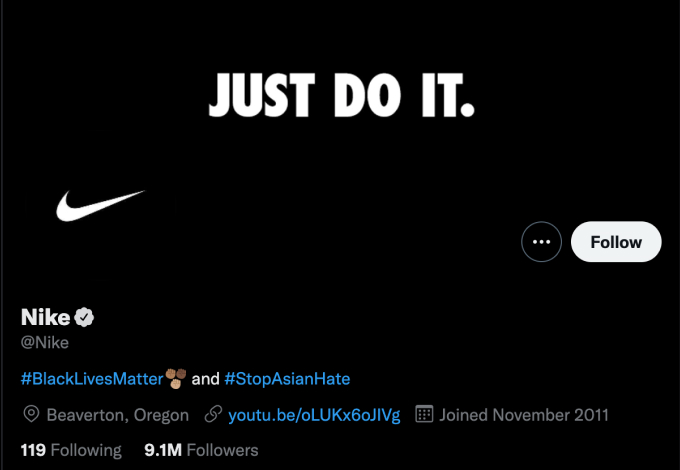 For instance, most brands like Nike use Twitter for their customer service, whereas for others like MAC cosmetics, TikTok is the perfect place.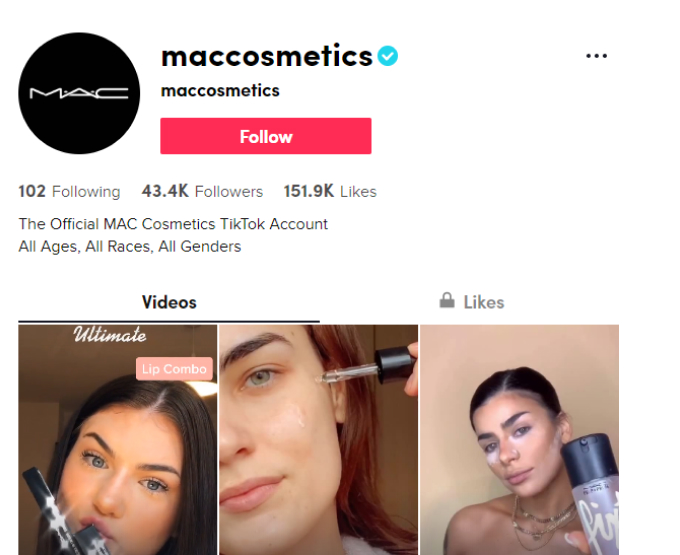 6. Respond quickly
Social media is dynamic. Things happen fast here.
Customer service is a game of timing as well.
Customers are generally impatient, and they want solutions instantly. Realistically, this is not possible.
So you can manage your customers' expectations accordingly. When you respond, be friendly, and redirect your customers to the right sources if you can't offer satisfactory responses.
When you're away (can't stay online 24/7), let your customers know that you're going offline and will return at a later time (provide a specific time) when they can contact you.
Oh, and be available for them at the promised time.
In the meantime, provide them with self-help links and other means to reach out to you.
For instance, Zappos responded in under 3 minutes to this customer and made sure they were heard as soon as possible.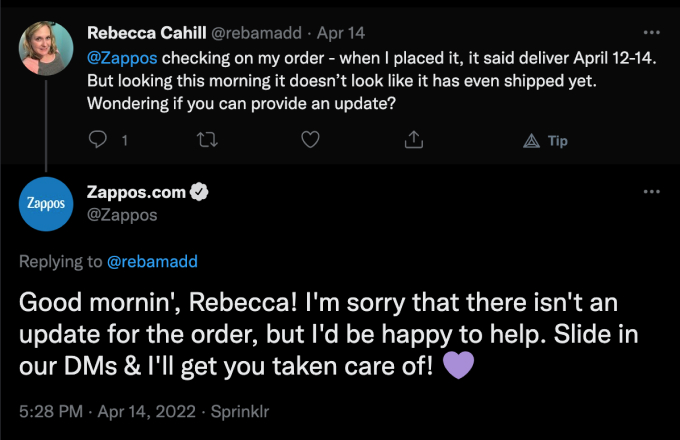 7. Be available
Adding to the last tip, just creating an account or an FAQ template cannot be enough when it comes to customer service.
You need to be available for your customers, especially when they're unhappy.
Being available for your customers means you have to stay active on those channels as well.
Around 80% of customers indicate they would conduct business with a competitor after having had more than one unfavorable encounter.
If you don't want to disappoint your customers, simply be available for them.
You can start with automating replies or using tools to flag brand mentions, etc.
You can use tools like LiveChat, Kommunicate, etc. to help you with automation. These tools can make customers feel like you are there for them at all times.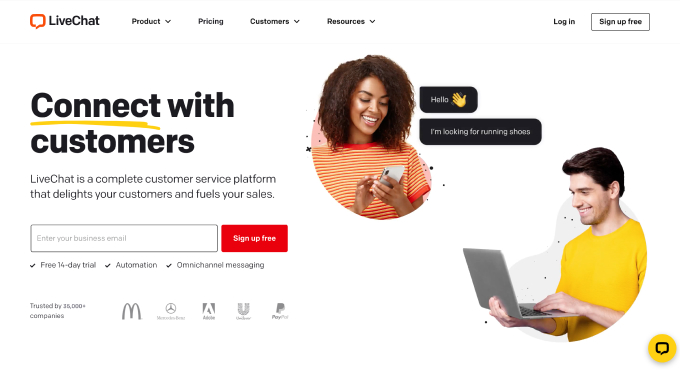 8. Take conversations private (as needed)
Social media is public, and nobody wants their shortcomings highlighted there.
Honesty and transparency do help your brand connect organically with customers, but some things need to be dealt with privately.
For example, if you need to exchange confidential information or simply need to calm them down.
Learn when to take such public conversations private, so that you can deal with them more efficiently.
You can use the direct messaging option available on most social media platforms for this. Just make sure you mention it to the customer to check their DMs for your response.
For instance, this woman had an issue with Spotify on her TV, and she tweeted about it. Spotify instantly replied asking for some confidential details and asked her to message those privately.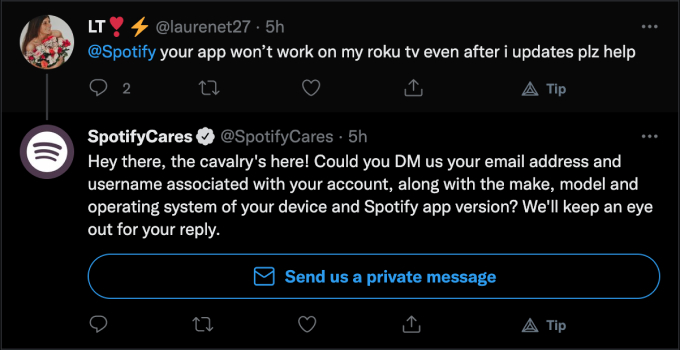 9. Set up brand monitoring
A brand monitoring system on social media platforms where your customers are most active will help you in effective customer care.
Narrow down on relevant content about your brand with the help of social media management tools. You can enter keywords to look out for and gauge your brand's impression on your customers with these tools easily.
This is different from monitoring conversations because here you have to monitor the overall image of your brand instead of specific conversations or individual comments.
Tools like brandmentions or brand24 can help you with this. Once you know it, figuring out how to improve your image becomes easy.

10. Decide when to respond
One of the top rules of social media customer service is to know what to respond to, and what to ignore.
For instance, there might be a comment from a person who's not a customer. Decide if you will respond to it.
Or, if there's a generic comment which does not need immediate attention, it would make sense to redirect it and focus on more direct & specific complaints needing attention at the moment.
Now, even when you do respond, establish a protocol on whether you'd like to address their emotion or the problem at hand first.
Determine how to diffuse the situation because you're on a public platform and things can escalate very quickly.
Note: As a rule of thumb, do not engage with competitors, unless necessary.
11. Roll-out customer satisfaction surveys
Criticism is how everybody improves.
Rolling out customer feedback surveys is how, as a brand will increase your customer satisfaction.
It helps you pinpoint problem areas where you can improve. It's one of the best ways to know if your methods are working. Otherwise, you're just shooting in the dark.
To make sense of your customers' feedback, you can establish KPIs (key performance indicators) like quick resolution, first contact resolution, response rate, escalation rate, etc.
When a customer tells you there's something wrong, take it seriously and see what you can do to improve their customer experience.
You can use tools like promoter & survicate to help with getting valuable customer feedback.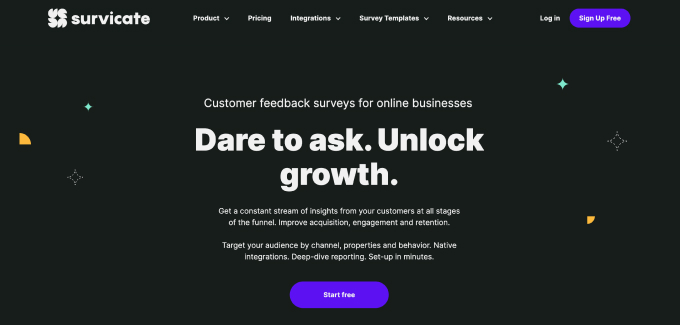 12. Adopt new channels promptly
Yes, there are too many tools and platforms already and the existing procedures are working just fine. There's no need to keep changing them, right?
Wrong. There is. Let us tell you why with an example.
It wasn't very long ago when TikTok was just a source of short videos, entertainment, and some memes. Now, it is one of the top players in the social media marketing world.
Just like Instagram, TikTok was not taken seriously by anyone until it became so huge that brands now shell out dedicated budgets (thousands of dollars) to grow their presence on these platforms.
Influencers are now earning generously through brand collaborations.
As these platforms became viable marketing options, they also became popular choices for customers to voice their complaints.
You should have procedures in place to adapt to new and upcoming platforms before it's too late.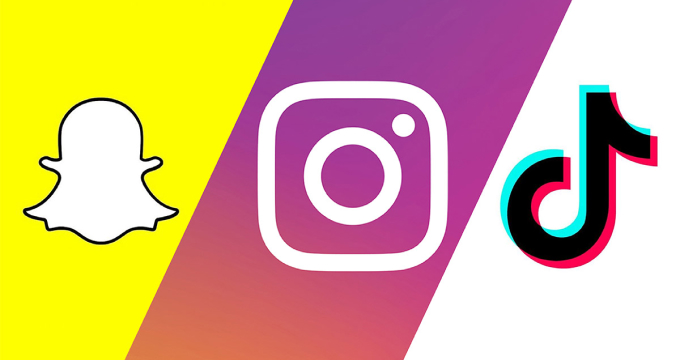 Customer is King…
And good customer service is the way to treat your King right, but does take a lot of effort to keep them happy, we agree.
Luckily for you, now there are plenty of tools, tracking services, and a plethora of platforms that you can use to your advantage.
Social media has encompassed most of the internet and is increasing its hold on people every day. Also, people do not shy away from voicing their opinions publicly about brands.
Even for one minor inconvenience, they can drag a brand's reputation through the mud.
Hence, it has become essential for brands to expand their customer service to social media platforms as well.
We hope this article helped you with coming up with an effective social media customer service strategy.