If you're running a business online, whatever it may be, content has got to be in the mix.
In today's market where everyone's trying to outperform the other, content is your best shot at getting found.
Content is on blogs, websites, social media channels and what not.
And publishing content, just for the sake of it, isn't enough. It'd become stale in no time.
You got to have clever, enticing content. And for that, you could use AI – Artificial Intelligence.
"What we want is a machine that can learn from experience" – This futuristic statement made in 1935 by Alan Turing, a British cryptanalyst, implanted the ideas of machine learning and artificial intelligence in the minds of the leading scientists, mathematicians, and researchers of the time.
Nearly eight decades later, we are at a stage where machines are capable enough to create, curate, and optimize content using machine learning.
In this article, we'll take a look at some of the best AI based content creation tools that will help small businesses operate seamlessly.
Types of AI and Machine Learning Application for Content Creators
1. Content Creation (automation)
Some tools can create an entire set of articles out of a few keywords. Any form of content creation that requires to fall within the framework of SEO, will be better scripted by an AI tool.
With dynamically changing SEO rules and algorithms, present-day AI tools can update and tweak any number of articles, at a much faster rate when compared to a human content creator.
2. Content Editing & Optimization
AI can also help in paraphrasing and summarizing existing articles. Tools can be used to improve grammar, avoid plagiarism and proofread. Humans are prone to err. Ig used effectively, AI can help minimize these human errors and therefore help save a lot of time.
3. Content Personalization
Most online businesses collect a wide range of insightful data about their customers. Content personalization uses this visitor data (ranging from location, demographic, shopping habits) to create relevant content based on audience likes, dislikes, and motivations.
It can range from a very specific call-to-action to a dynamic landing page which changes based on geographic or industry-specific customer segments! Introduction of smart chatbots that curate content for the users based on their past interactions can take personalization to the next level.
4. Text Mining & Keyword Analysis
There are tools that can analyze the ideal keywords that would improve your website ranking organically.
These tools scout your text-based content for the presence of high performing keywords that your website needs to drive traffic to it.
5. Content Marketing
AI tools help in making data-driven content marketing decisions based on your user data and the marketing strategies employed by your competitors.
AI tool capabilities range from social media listening to creating a social media calendar to maximize your reach and thus, earnings.
Let us have a look at the most sought after AI-enabled content creating, curating and optimizing tools.
For this article, we will refrain from diving into the world of keyword analysis and content marketing AI tools, and focus on the most popular content management tools.
Best AI Content Creation Tools in 2023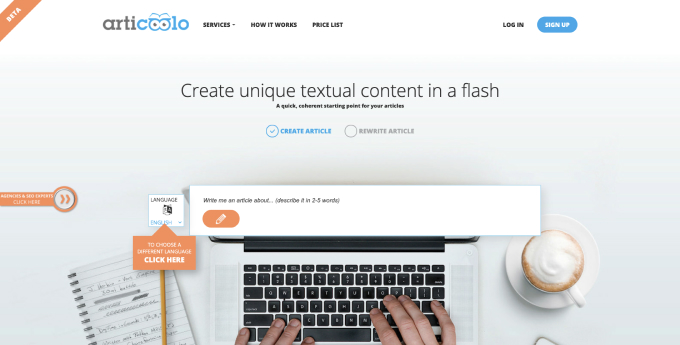 Articoolo can be best explained, in the simplest terms, as a bot trained to create unique text-based articles. It has an algorithm which can create an entire article on any topic, provided it can be described in two to five words.
This Ai tool is capable of creating hundreds of uniquely different articles on the same topic. The resultant articles are meant to be factual, without any bias or standpoint. The tool provides a time-efficient way to meet the demand for SEO related assets. The main drawback of this tool is the quality of content as most of the articles are far from perfect.
Pricing:
Articoolo offers articles at prices ranging from $0.99 to $1.25 per article.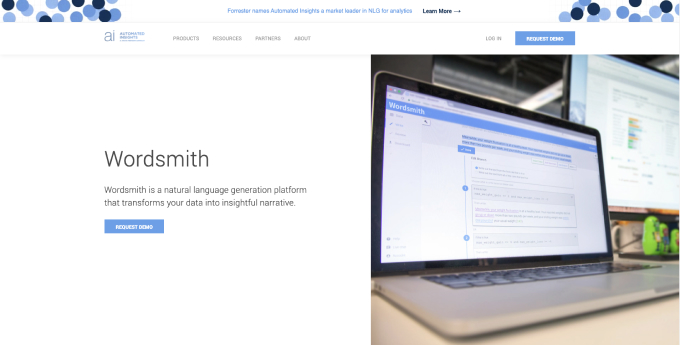 This content creation tool allows large firms to create complex templates that turn raw data into written reports like P&L and Budgets vs spends tracker reports. Wordsmith works seamlessly with a wide array of business intelligence (BI) tools like Tableau, Power BI, Tibco Spotfire.
It is ideal for large scale firms who have a lot of data collected over several years and constantly create reports using that data. This software enables them to create insightful reports at a speed and accuracy that no human can match. Thus, Wordsmith may not be an ideal tool for domestic usage by independent content creators. It is also on the costlier side of tools that are available for the purpose.
Pricing:
$2000 per month with additional management fees and additional set up costs for each of the data points used.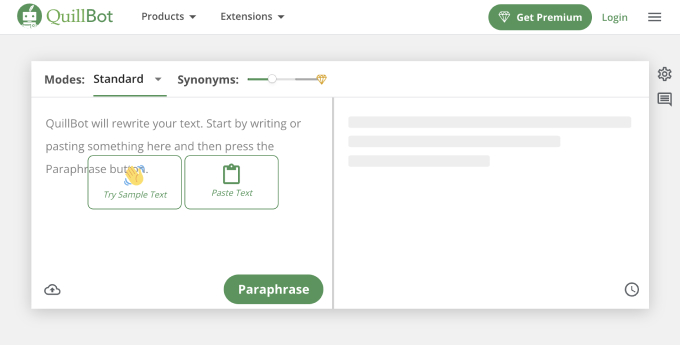 Quillbot is a content paraphrasing and summarizing tool, used by students, teachers, business professionals as well as content creators. The paid version of Quillbot offers to paraphrase your content in seven different modes
Standard: This is the default rephrasing mode which replaces a few words at the most, with closest synonyms possible.
Fluency: This mode tries to make the content more fluent and removes any grammatical errors
Creative: This mode tends to change your input text, with a lot more creativity. Quillbot warns that this mode might affect the accuracy of the text.
Creative+: This mode takes the creative freedom one step further, compared to the creative mode.
Formal: This mode rewrites the input text into a more professional language suitable for business usage.
Shorten: As the name indicates, this mode simplifies by shortening any written content.
Expand: This mode paraphrases the content into an elaborate and detailed text.
Pricing:
Quillbot offers a free and a premium paid version. The free version has 5,000 summarizer character limit, 700 paraphraser character limit, 3-word flipper options and 3 writing modes included in the package.
The premium version offers a 25,000 summarizer character limit, 10,000 Paraphraser character limit, 15 sentences processed at once, 4 Word Flipper options, 7 Writing modes, ability to freeze words and phrases. The package comes in three variations:
Monthly Plan: $14.95 / month, billed monthly.
Semi-Annual Plan: $9.99/ month, billed every 6 months.
Annual Plan: $6.67/month, billed annually.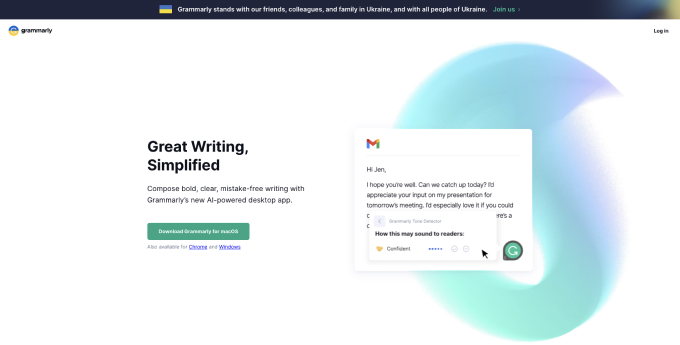 Grammarly is a digital writing assistance tool, that uses AI and machine learning quite efficiently. It is heaven-sent for people who lack an eye for proofreading. Grammarly acts as a modern version of the rudimentary spell checker available since Microsoft Office' inception. The software comes as a Chrome plugin which needs to be turned on, for it to work.
The only drawback of this tool is that Grammarly tends to hyphenate several words in every article. Hyphens have a very subjective usage pattern and sometimes you may not agree with the tool's choice of the hyphen placement. But like other proofreading tools, one has the choice to ignore its suggestions.
Pricing:
Grammarly has a free version which works well enough for basic proofreading. It also offers a premium version:
Single user:  $11.66 / month.
Business version for 1-50 users: $12.50/month.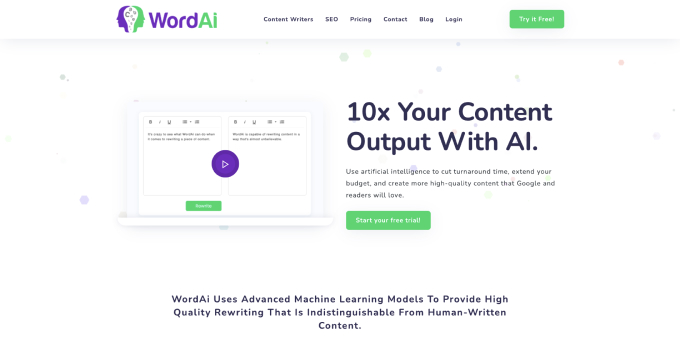 WordAi was created as a tool which could offer writers improved alternatives to their badly scripted sentences. But now WordAi can scan through the entire article and spin it into a completely new article without losing the essence. It is also capable of bulk spinning by recreating an entire folder full of articles for you, in one go.
WordAi goes beyond the other content spinners, by understanding the unique relationships between words, enabling it to ensure that the meaning of the sentence should doesn't change on paraphrasing.
The main drawback of WordAi is its pricing, which may act as a major deterrent. Another issue with WordAi is that it also has a monthly word limit which cannot be exceeded.
Pricing:
3-day free trial.
Monthly Plan: $49.95 / month.
Annual (Turing plan): $347 annually.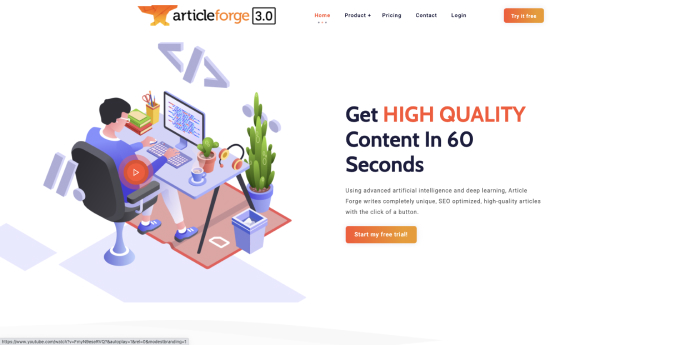 Article Forge uses algorithms to rewrite articles just like a human content creator. Its in-built algorithm researches several articles on the selected topic before writing a new version on its own. The content created by Article Forge is also SEO enabled and can be used to improve your web rankings.
The tool has a scheduler which allows you to connect and post directly to your WordPress account. Article Forge works well for articles in the range of 500-700 word count but loses its quality as the length of the article and the complexity of the topic increases.
Pricing:
5-day free trial with a money-back guarantee.
Monthly: $57/ Month billed monthly.
Annual: $27/month billed annually.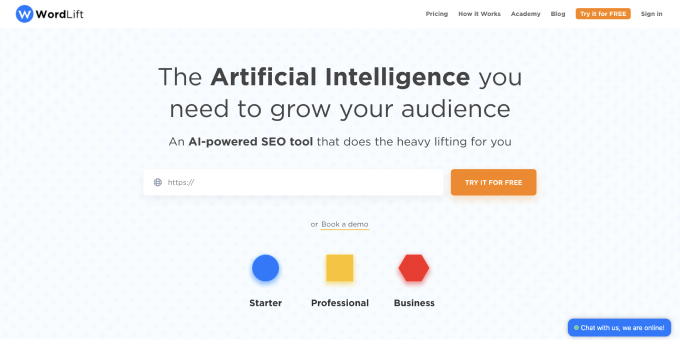 WordLift is an AI tool powered by SEO which helps your content to reach the maximum audience. WordLift adds a schema.org markup which is identifiable by the search engines. By structuring the data, WordLift enables content writers to enhance their websites with backlinks, images, recommendations, and more. Hence the UX becomes far more interactive.
Pricing:
14-day free trial.
Starter for a small website: $47/month.
Professional: $79/month.
Agencies: $199/month.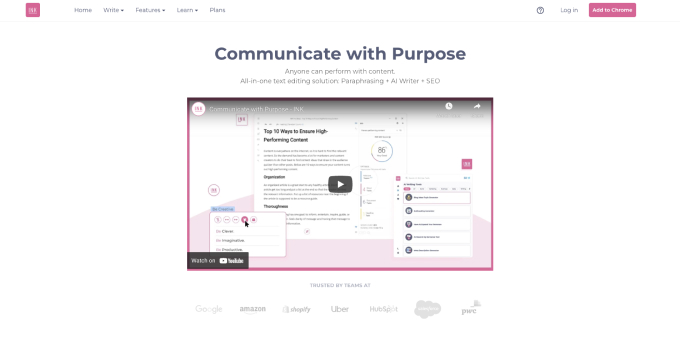 This AI-powered writing software shows you exactly what to do so that you can write incredible SEO copy in a fraction of seconds (well, at least minutes). Its most basic version helps you optimize for all content types based on audiences most interested in your topic whether you are blogging, educating, or selling.
While emphasizing on engagement and performance, INK's self-editing principle allows you complete
control over what changes get made and which don't. It is continuously working on building advanced features that target user intent.
It comes with both free and paid versions with monthly and annual subscriptions.
Pricing:
Free (forever) version available.
Pro version: $15.99/ month.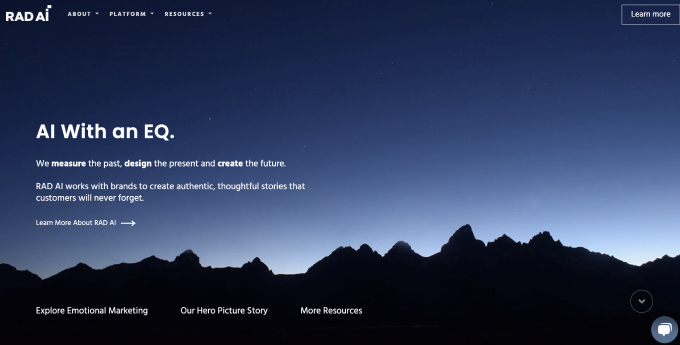 Atomic Reach helps content marketers in publishing their content by using insights from historical user data. It can scan through your past data to make an informed decision about any new piece of content, even before it is published online.
You can monitor the performance of every piece of content across various customer segments with ease. This helps in tweaking your messages to maximize their reach and impact.
Another great thing about them is that their products are tailored for your business needs and you can choose what you want to pay for.
Pricing
Free: Access to basic data optimizer and grammar correction.
Starter at $79/month: Access to Atomic Topics to figure out what engages your audience. Helps in deciding trending topics to write about.
Pro at $129/month: Atomic Engagement & Atomic Insights.
Premium: $499/month: Atomic Profiles for customer segmentation and targeting.
Managed: $1500/ month: Atomic Professional Guidance end-to-end.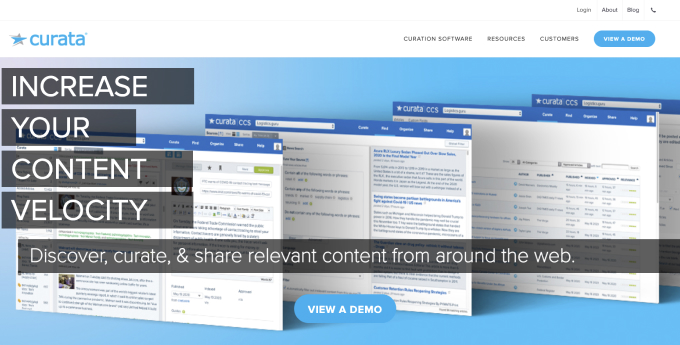 Curata uses machine learning to automate the content curation process. It offers a wide range of curation plans for small scale firms handling single publishing channels to firms handling 10+ publishing channels. Curata enables marketers to grow their online revenue by streamlining the entire content creation process.
Despite its exemplary performance in curating its content, it performs poorly on socials. Social sharing of the curated contents still needs a few improvements.
Pricing
No free version or a free trial.
Quote is provided only on demand.
Conclusion
There have been many debates on the pros vs cons of AI. While one set believes that AI is likely to be more harmful than helpful, by displacing human jobs; there is another set focusing on the silver lining.
It's a proven fact that when applied to content creation, AI can turn a good post into a great one by effortlessly adding a bonus layer like SEO-optimization.
Not only that , they can also make continuous changes and adaptations to the content based on revised SEO rules, with the speed and accuracy unmatched by a human content creator.
These are the capabilities of the present-day tools that make anyone self-dependent – be it a small time entrepreneur or a social media influencer.
Let's take an example of a small business owner – adopting any of the above mentioned AI tools will enable him/ her to focus on creating basic content with depth, thought and critical thinking – at a reasonable cost.
That said, doing it independently also demands time and dedication to a certain extent. It's always a choice between time/ dedication vs monetary investment. Ain't it? 🙂
AI is learning every day in one way or the other and the possibility of it outsmarting humans can not be completely discounted.
However, it is long way ahead for it to completely replace humans – another problem for another day. Until then, we can continue to leverage its capabilities to accomplish the smaller tasks and topping it with an additional layer of human intelligence.