eCommerce is booming. But how much? What are the eCommerce statistics that prove that online shopping is growing? Let's crunch some numbers in this article.
Staying updated with industry trends and information has been important for a long time. Since before "data" in its current forms became available.
However, today, we have access to a previously unprecedented amount of data. Making sense of this data is becoming increasingly challenging.
There are thousands of "eCommerce statistics" lists available on the web. However, you can't believe everything you read on the internet. Even when you find a list with credible, authentic information, using it to derive actionable information can be a pain.
This list alleviates that pain. This list will give you a no-nonsense overview of the eCommerce industry's present and future. We've loaded it with actionable insights, expert advice and commentary, and important takeaways.
For the skimmers among the readers, we've grouped the statistics into focused categories.
Let's not waste time, and dive right in:
eCommerce Statistics for 2022: Country-wise Growth
Let's begin with the countries that are generating the highest revenues from eCommerce:
1. With $2.49 trillion in eCommerce sales in 2021, China is currently the biggest eCommerce player in the world.
2. The US is currently the second-largest eCommerce market in the world. Followed by Japan, Germany, the United Kingdom, South Korea, India, and France.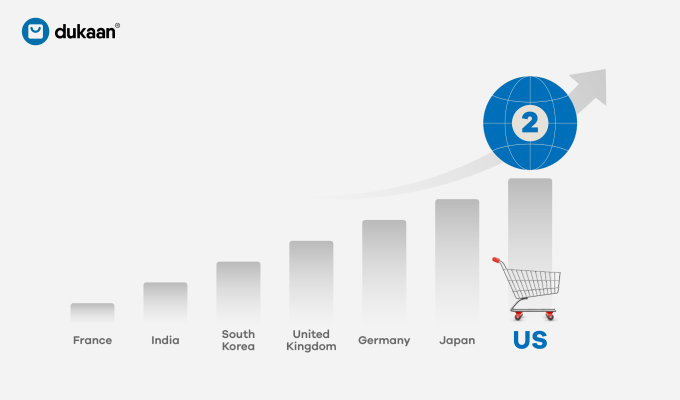 3. India is the fastest growing eCommerce market in the World. The country's market is expected to grow to a whopping $111.4 billion by 2025.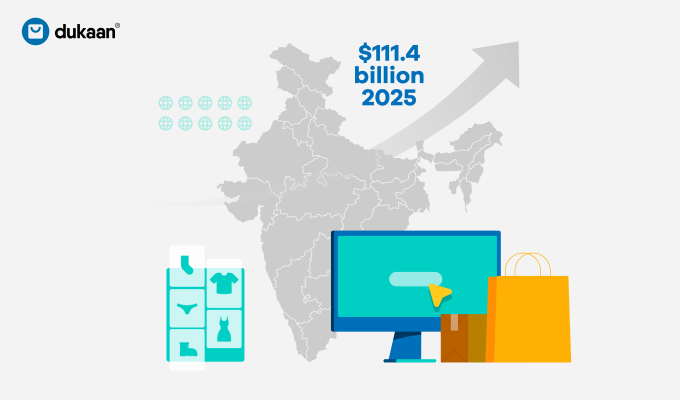 4. In China, online sales make up 46.3% of all retail sales.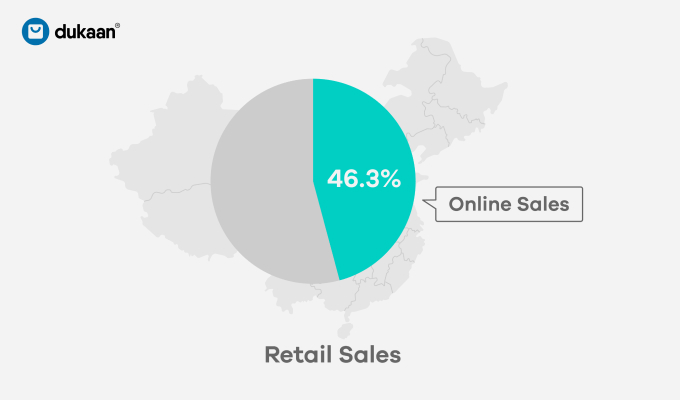 5. The top 5 countries, by eCommerce revenue, have been the same since 2018. The same five countries are expected to lead global eCommerce in 2025.
6. Globally, eCommerce sales made up 20% of all retail sales in 2021. This year, this number is expected to climb to 21% and 24.5% in 2025.
7. Latin America saw a 25% growth in eCommerce sales in 2021. Both Russia and UK saw a growth of 20% in their respective eCommerce revenues.
8. By 2023, retail eCommerce sales in the Asia-Pacific region are expected to be more than the total of the rest of the world.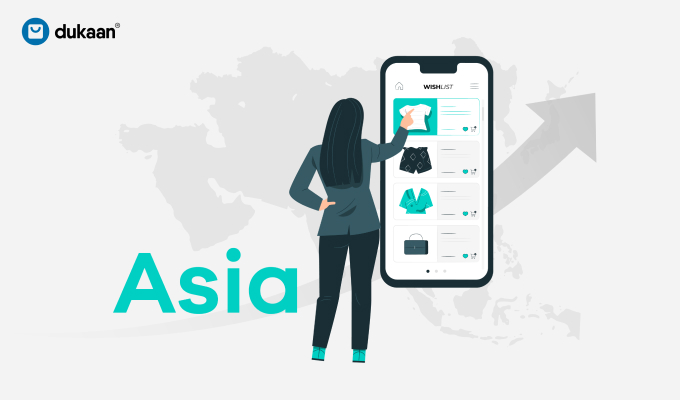 9. More than 85% of the "new middle class" is currently residing in the Asia-Pacific region.
10. eCommerce makes up for just 7.8% of total retail sales in India. In comparison, this number is much lower than in other countries like China, where eCommerce sales make up over 46% of total retail sales.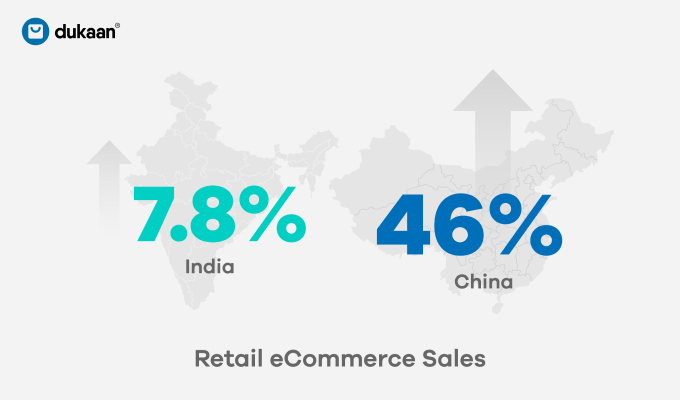 11. As of 2022, more than 12% of digital buyers in the world are Indians. In comparison, the US is home to 8% of total digital buyers on the planet.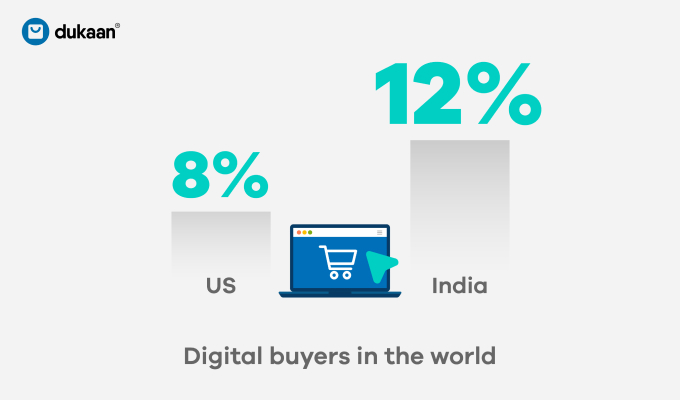 12. eCommerce is overcoming geopolitical borders. The global cross-border eCommerce revenue is expected to exceed $4.8 trillion by 2027.
These statistics tell the story of growth. It is abundantly clear that the global eCommerce space is showing no signs of slowing down. It is, however, interesting to note that maximum growth is not expected from developed countries.
This is because of China's eCommerce growth story.
The Chinese eCommerce market has only overtaken the US market less than a decade ago. However, it has already grown twice the size of its closest competitor.
This growth can be attributed to the online shopping habits and the improving financial stability of the citizens of China. The country's government has launched initiatives that make it easier for their eCommerce businesses to thrive. These initiatives also make it difficult for foreign players to compete with them.
A similar story is being played out in India. This is why there is an expectation that India will continue to be the fastest-growing eCommerce market in the world.
In other words, for eCommerce players in India, the time to step up their efforts and become global brands is here. The same is evident in the increasing number of eCommerce Unicorns emerging within the country.
eCommerce Statistics for 2022: Sector-wise Growth
13. Fashion is the biggest sector of eCommerce globally, with respect to sales revenue. It is expected that the global eCommerce revenue of fashion and apparel brands will cross the $1000 billion mark by 2025.
14. The second-largest eCommerce sector by revenue is the beauty and personal care sector. At the end of 2021, it was expected to be valued at $47.8 billion. Expected to grow at a CAGR of 10.8%, the sector is expected to grow almost double the current size, to be valued at $90.4 billion in 2027.
15. The next biggest sector is entertainment. Encompassing books, music, video, and gaming sales, the sector secured sales of over $31 billion in 2021, in just the US. The sector (in the US) is expected to grow to a value of over $36 billion by 2025.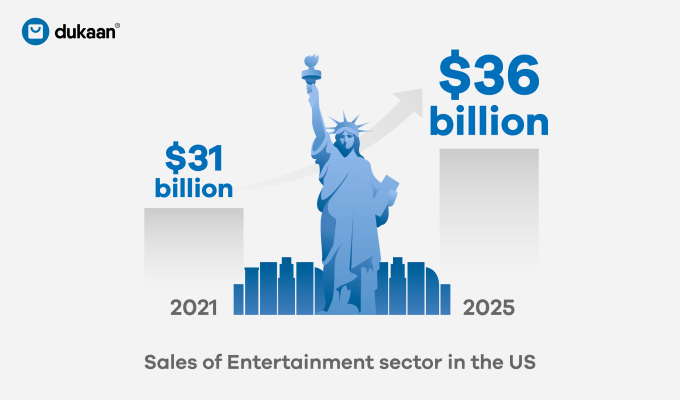 16. Household goods and electronics respectively are the next two biggest global eCommerce sectors.
17. Currently, there are over 9 million online retailers all across the world.
18. South Korea is the biggest consumer of fashion and apparel products purchased online. The same is true for online beauty and personal care brands. Japan is the biggest market for entertainment eCommerce. South Korea is also responsible for the highest demand for household goods. Brazil leads the demand for electronics products.
19. In India, apparels constitute 35% of all online sales, making the apparel sector the biggest eCommerce sector in the country. It is followed by mobile phones, books and stationery, and consumer electronics.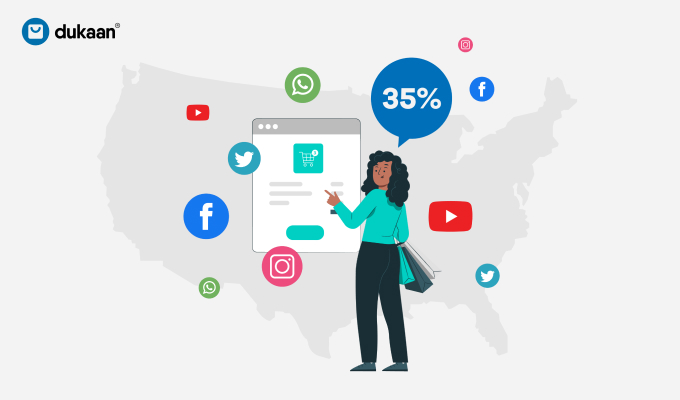 20. By 2025, India is expected to emerge as the 5th largest market for online consumer durables.
Sector-wise, things are expected to change a lot in the next few years. Apparel, beauty, and personal care will continue to dominate the eCommerce space.
This may particularly be because the barrier to entry into these businesses is quite low and the margins are handsome. This attracts more sellers to these types of businesses.
In other words, for first-time online sellers, starting with an apparel or beauty store might be a good bet. This of course doesn't guarantee success.
Since the barrier to entry is small, new sellers should expect incredible competition. Thankfully, overcoming the competition is possible with a little bit of innovation when one has a good product or range of products on sale.
eCommerce Statistics for 2022: Platforms
21. Amazon is the most visited retail website on the planet, with over 3.6 billion visits in 2021. The traffic numbers of eBay, the second on the list, pale in front of Amazon, at 1.1 billion.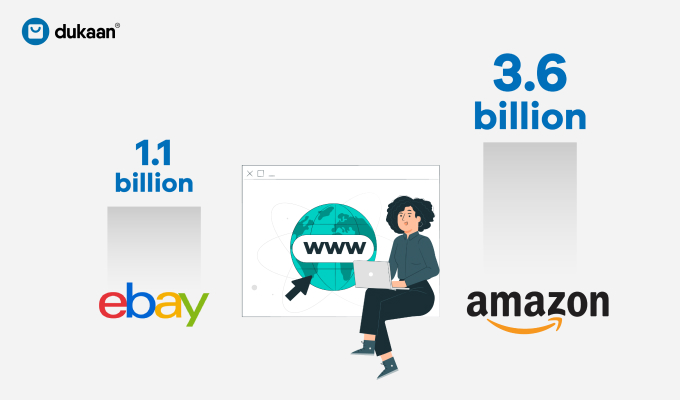 22. In the US, 2 out of 5 online shoppers receive an Amazon package every week.
23. In India, Amazon saw a 49% jump in its revenue in 2021. It is the biggest eCommerce player in the country.
24. In China, Taobao.com, TMall.com, and AliExpress dominate the eCommerce space. In 2019, the three companies secured collective revenue of over $1300 billion.
25. While Amazon is the biggest eCommerce site in India. Boasting an enormous 322.54 million monthly visits, it faces cutthroat competition from many local players.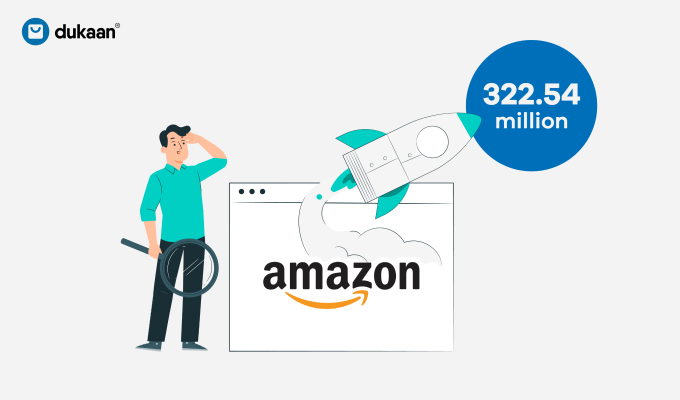 26. Flipkart is the second biggest eCommerce store in India, attracting over 242.6 million monthly visits.
27. In 2020, the global eCommerce software/product information software market was valued at $6.2 billion. In the coming years, this value is expected to grow at a CAGR of 16.3%.
As mentioned earlier, the Chinese government has made it difficult for foreign players to thrive in their country. As a result, despite having a long-standing presence in China, Amazon isn't even among the top five players in the country.
Despite that, the fact that Amazon is dominating the global and Indian markets shouldn't come as a surprise. However, what's surprising is Amazon's revenue in India.
The country is still under-penetrated in terms of internet connectivity, and yet, such high numbers are being reported.
As India grows and internet penetration increases, the untapped eCommerce potential of the country will be released. This presents a superb opportunity for budding eCommerce entrepreneurs in the country.
eCommerce Statistics for 2022: Trends
28. This year, consumers are expecting big updates in terms of technological advances. In a survey, 69% of respondents said that they expect to use AR/VR tech while shopping online.
29. The value of augmented reality in retail had already touched the $10 billion mark before the pandemic. Now, it is expected to grow at a CAGR of over 46% until 2027.
30. Another emerging trend is the Buy Now Pay Later (BNPL) trend. Last year, over 45 million online shoppers in the US used BNPL services. This number is expected to exceed 76 million by 2025.
31. Another technology that is gaining traction in the eCommerce world is artificial intelligence. The adoption of AI in retail is expected to be at 80% by 2023.
32. By next year, eCommerce sales happening through chatbots are expected to hit $112 billion.
33. Social commerce is another fast-emerging trend in the eCommerce space. Last year, over 35% of online shoppers in the US made a purchase through social commerce channels.
34. A/B testing is still popular in eCommerce marketing. Almost 100% of eCommerce CRO teams utilize A/B testing. 38% use multivariate testing
35. Mobile commerce is set to dominate the eCommerce world. By the end of this year, $432 billion.
36. Voice commerce sales are set to cross the $40 billion mark by the end of this year.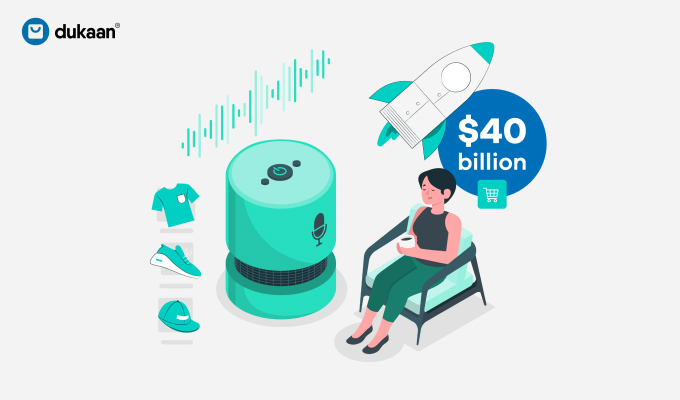 37. The number one issue behind returns requested by customers shopping for apparel was an issue with the fitting.
38. In 2020, eCommerce businesses worldwide bore a $550 billion cost of returns.
39. Online shopping app conversion rates greatly outperform mobile web conversion rates.
40. The average eCommerce order value on mobile apps is $102. On the mobile web, the average order value is $92.
Clearly, AR/VR, AI-enablement, and voice commerce are the biggest emerging trends in the eCommerce space. Technologies like AI are revolutionizing the eCommerce space. However, users and sellers must be cautious.
Ron Smith, Editor in Chief, The Digital Outdoor, emphasizes how the complexity of AI and the ability to make it more human is also increasingly important:
"People want to know that brands care about them, and AI will be programmed accordingly. We have currently seen the opposite behavior on social media, where AIs learn from humans' more negative remarks, but it's highly likely that consumers will crave the impact.
If bots can learn how to form sentences to convey an emotion, companies can soon teach them to offer comfort and products based on customers' moods."
eCommerce Statistics for 2022: Customer Behavior
41. 61% of baby boomers are online shoppers. 81% of millennials shop online, and so do 78% of those falling into Generation X.
42. In a survey conducted in 2020, people (85%) were buying apparel and accessories more than any other product. The second most popular category was food and beverages.
43. In a survey, 46% of respondents said that they are now more open to buying high ticket items, such as a car, online.
44. Last year, the average duration of visits to eCommerce websites was six minutes.
45. In 2021, around 75 million Indian shoppers generated $9.2 billion in sales during the holiday season. In comparison, US shoppers spent over $200 billion.
46. During the same holiday shopping season, 44% of respondents said that they experienced a slow website. 23% came across a broken or defunct website.
47. Quick and free shipping number is the number one reason behind their online shopping preferences.
48. In a survey, 67% of respondents said that they have started purchasing more after the pandemic.
49. 79% of online shoppers value user-generated content. They said it has a significant influence on their online purchase decisions.
50. 58% of online shoppers left an eCommerce store without purchasing anything, due to the lack of relevant online reviews.
51. 61% of consumers said that they would be more loyal to a brand if it asked them to be involved in a customer advocacy program.
52. 30% of millennial shoppers made use of the BNPL (buy now pay later) service in 2021. By 2023, it is expected that over 39% of millennial shoppers will use this option.
53. Modern customers love sustainable brands. Nearly 40% of millennial shoppers said they have either established a new relationship or have strengthened an existing one, with businesses that prioritize the environment.
54. In 2021, during the holiday season, 46% of shoppers made purchases online exclusively.
55. Studies have shown that user-generated content is 8.7 times more impactful than influencer content.
56. Despite this, in a 2021 survey of 1,000 marketers, 61% of respondents said they plan on increasing their influencer marketing budget in 2022. Only 44% of respondents said that they will be investing more in user-generated content.
57. In a survey, 56% of consumers said that they are influenced by posts shared by their friends on social media when they are looking for gifts online.
58. In a 2021 survey, 70% of respondents said that it's important that brands offer personalized experiences. This number has grown since 2019 when 67% of respondents said the same thing.
59. As of 2021, only 53% of marketers use message personalization.
60. Of all the marketers that use message personalization, 70% say that it is one of the most effective tactics.
61. In a 2020 study by eMarketer, conducted in the US, 37% of respondents said that they prefer that brands communicate and advertise to them through email. Another 37% of respondents said that they prefer TV advertising. Nearly 20% of respondents said that they prefer social media posts. 17% and 16% of respondents said that they prefer promotional text messages and digital advertising, respectively.
62. According to a 2019 report, sustainable products are, on average, 5 times more successful than products that are not advertised to be sustainable.
63. Over 30% of consumers are willing to pay a premium for sustainable products.
Notice a theme here? Modern consumers are more demanding than ever before, and their biggest demand is personalization. Thanks to new technologies, it has become possible to deliver some extent of personalization at scale. However, this has been done so much that consumers have gotten smarter. Simply changing names in marketing emails is not going to cut it anymore. Brands must find innovative ways to deliver personalized and delightful shopping experiences in order to simply survive.
eCommerce Statistics for 2022: Social Media
64. The global social commerce market is expected to hit $1.2 trillion in revenues by 2025.
65. US social commerce sales grew by 31% last year, crossing the $36 billion mark.
66. China is still the leader in social commerce, with 2021 sales valued at over $351 billion.
67. In China, more than 424 million people made online purchases through social media platforms.
68. The number of social buyers in the US increased by a factor of 30% between 2019 and 2020.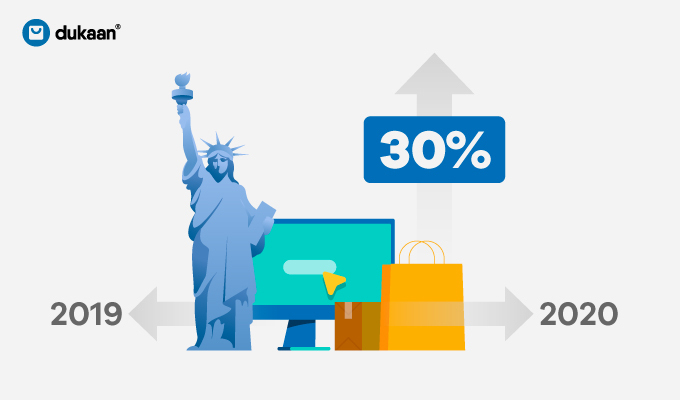 69. 80% of online stores in the US expect to make at least one sale through a social media platform in the next three years.
70. By the end of this year, it is anticipated that the US will house over 96 million social commerce businesses.
71. In a survey by Statista, over 42% of eCommerce stores will make social commerce sales this year.
72. Last year, over 90 million people in the US made purchases through social media platforms.
73. In a survey, 75% of Gen Z respondents said social media ads influence their purchase decisions.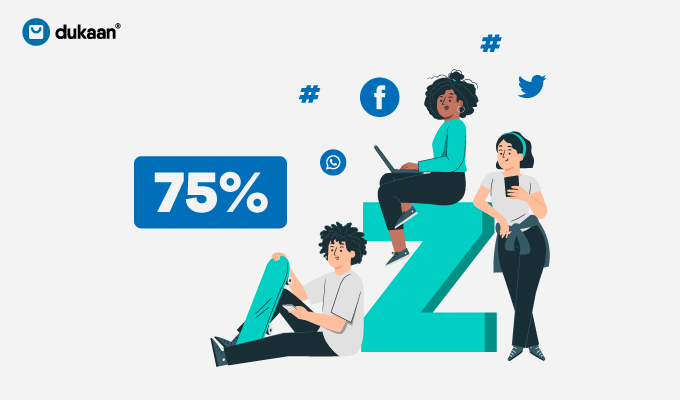 74. In the same survey, 35% of overall respondents said that social media ads influence their online purchase decisions.
75. Over 55% of US social media users between the ages of 18-24 made at least one purchase through a social media platform.
76. The number of social buyers in the US is expected to grow beyond the 100 million mark by 2025.
77. In 2021, the average order value of orders coming from social media platforms was $81.05.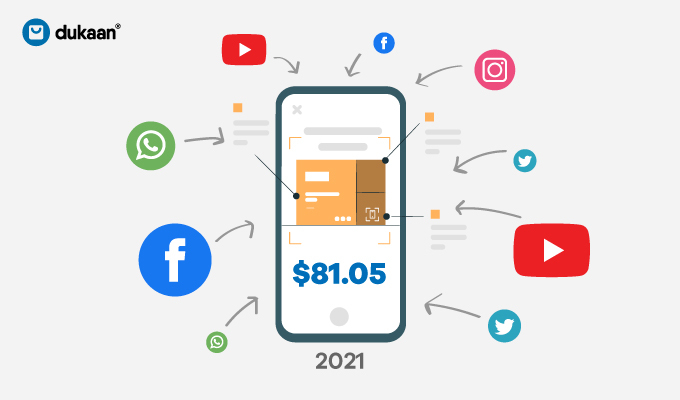 78. Just like the overall eCommerce space, the apparel and fashion sector also dominates the social commerce space.
79. Over 1 in 10 social media users will immediately make a purchase after discovering a new product. More than 4 will make a purchase after waiting for some time.
80. 58% of millennial shoppers and 54% of Gen Z shoppers say that social media platforms are better than search engines when it comes to discovering new products.
81. Facebook boasts a strength of over 56 million social shoppers, making it the biggest player in the social commerce game.
82. Globally, 27% of shoppers use social media platforms to discover and purchase products.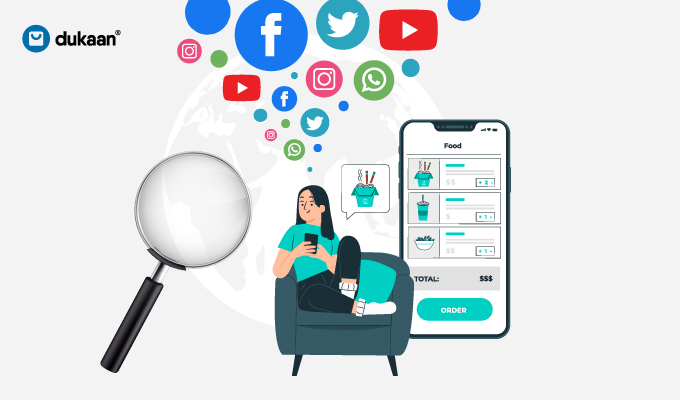 83. In the first quarter of 2021, there were over a million active shops on Facebook.
84. Around 40% of Pinterest users utilize the platform to find new products.
85. 85% of Pinterest shoppers spend twice the amount spent by shoppers on other social media platforms.
86. In a 2021 survey conducted in the US and the UK, more than 50% of respondents said they use YouTube to search for products.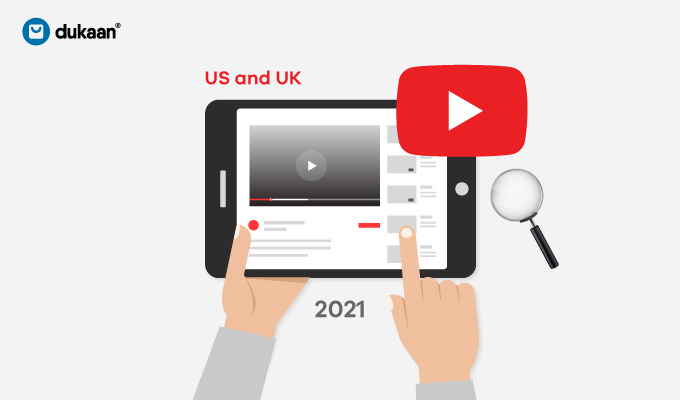 87. Of all the traffic coming from tablet devices to eCommerce websites, 21% came from a social media network.
88. As of 2021, India is home to over 157 million social shoppers. This number represents over half of the total online shoppers in the country.
89. In India, YouTube is the biggest social commerce platform, followed by Whatsapp and Facebook.
90. In a survey, over 50% of Indian online shoppers said that they are comfortable spending time and money on social media applications.
91. Mobile and tablet accessories are the most common purchases made by Indians on social media platforms.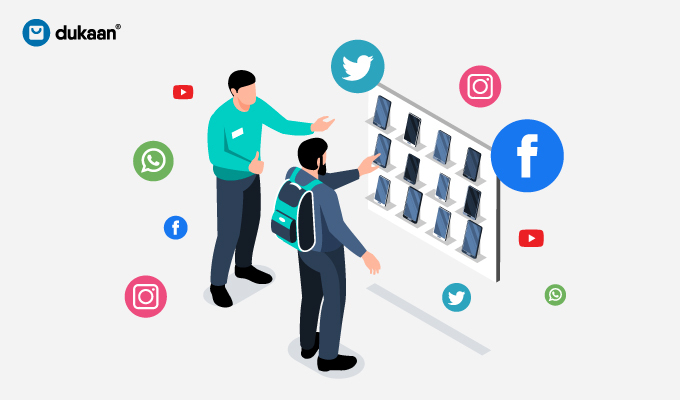 92. It is predicted that this year, eCommerce advertisers will spend an excess of $56 billion to promote their products on social media platforms.
93. By 2025, clothing and apparel purchases will make up 18% of all social commerce purchases globally. Consumer electronics are expected to account for 13% of the sales, while home decor items will make a 7% contribution. Fresh food and snacks will account for 13% of all social commerce purchases in 2025.
94. It is predicted that the beauty and personal care product category, will command over 40% of social commerce revenues by 2025.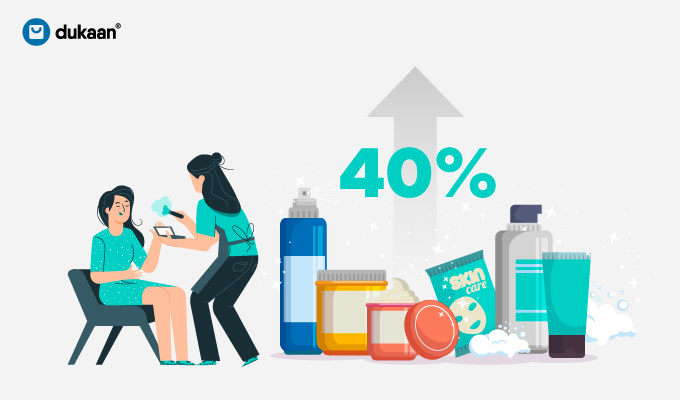 95. In a survey, 60% of respondents said that when they are shopping on a social media platform, they are more likely to purchase from a small business.
96. In the same survey, 44% said that they are likely to try a new brand that they have never come across before.
97. More than half of the respondents said that they are worried about their social media purchases. They worry that the products they purchase through social media will not be returned or refunded properly.
98. On social media platforms, young users place a lot of value in buyer reviews and product recommendations coming from live streams. On the other hand, users from the older generation value brand familiarity and security.
99. In a survey, 71% of small business owners or representatives said that they plan to start selling on social media platforms by 2023.
Social commerce has grown too big to be ignored. Social media platforms will continue to be lucrative points of contact between brands and customers. This is due to the affordability and creative possibilities at the disposal of brands and marketers.
Businesses that are still on the fence about jumping on the social commerce bandwagon, consider this a sign. Pretty soon, it will be "too late" to start selling on social media. Right now, there is still a chance to enjoy some early adopter advantages.
eCommerce Statistics for 2022: Other Interesting Statistics
100. By 2040, it is expected that 95% of all global retail sales will take place on eCommerce platforms and websites.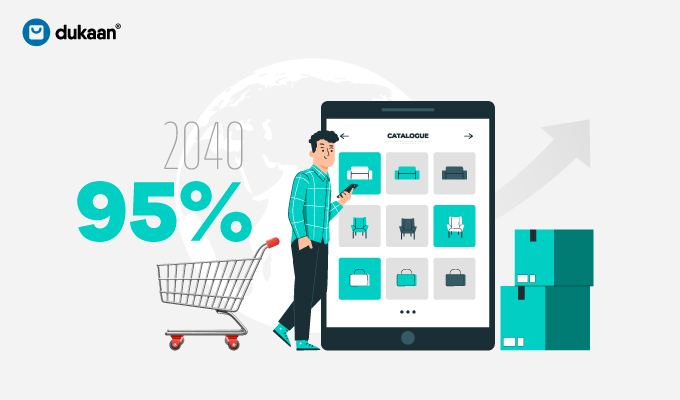 101. Credit cards and digital payment systems are the most commonly used payment options for online shopping.
102. Out of the estimated total 124 million eCommerce stores online today, less than 1 million manage to make more than $1000 in a year.
103. The lack of free shipping is the most common reason for online shoppers to avoid a purchase.
104. Over a third of shoppers in physical stores compare prices online.
Conclusion
By now, one thing should be clear, eCommerce is not another passing fad or trend. It's a legitimate, thriving industry that will dominate the global retail market in the future. Countless businesses are leveraging the popularity of eCommerce to their advantage. There is, however, still plenty of space for new players.
With legacy platforms fading out, the industry is seeing the rise of young blood scoring over Gen Z and Gen Y, like Dukaan.
Today, 90% of scrunchies and thrift stores in India are run on Dukaan. Everyone from online T-shirt stores to huge electronic brands like VU is running their online stores on Dukaan.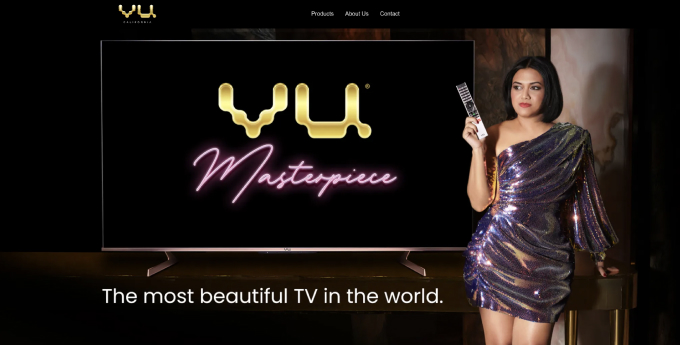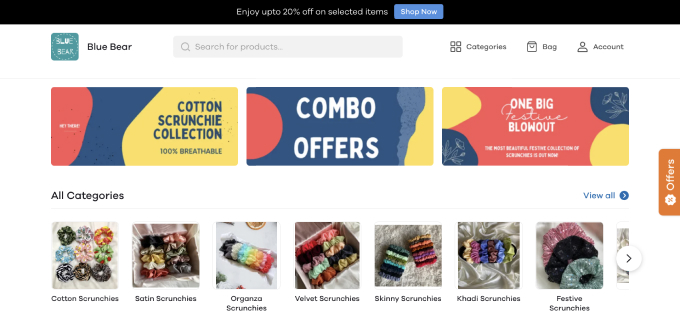 Dukaan is proud to be at the forefront of eCommerce, bearing the torch to enable businesses to go online the easiest way.