The food business sector holds a treasure of opportunities for those looking to start a small business. With a market size of over 1.4 crores and a CAGR of 15% by 2022-2023, starting a food business now could be a great idea. Interested? Read on to know our top 30 best food business ideas.
We have been a food-loving nation since forever but till a few years ago eating out wasn't a big thing. Rapid urbanisation, more women joining the workforce, more disposable income and increased awareness of global cuisines is what led to a massive upsurge in the food business.
Want to strike while the iron is hot? Go through our list and pick an idea that suits you the most. Make sure you take the time, effort, capital and market dynamics into consideration before you set sail on your dream business idea.
Top 30 Food Business Ideas
1. Chocolate making
This one requires a simple business model, low capital and fewer workforces. You can start small and easily scale up your chocolate-making business. The flexibility it offers in terms of time investment is great. What's more, the end product is always in demand.
2. Cooking classes
This is another great food business idea. You can start from the comfort of your home, you don't need a huge investment, and you can expect high margins. You have absolute control over your workload and that's the best reason why the cooking class business might be great for you.
3. Pickle making
We are a land of spices. Pickles here are enjoyed by almost everyone. There is a host of different pickling techniques and a huge variety of pickles that are made. Housewives and home cooks actively looking to become financially independent can bank on this business idea.
4. Catering service
You can start a catering business on your own or with a couple of other helpers depending on how big you want to start. Whether you are an amateur cook or a professional chef, a catering business can help you expand your customer base quickly. Most catering start-ups these days succeed by conquering specific niche- business events, weddings, tea parties etc. get the drift?
5. Masalas
Powdered spice mixes are a fast-moving consumable item. They are convenient to use, save time and most importantly help explore different regional tastes. Besides household use, ready to mix spices are being widely used in processed foods and commercial foodservice businesses like restaurants. If you have an eye for spices and flavours, this could well be your go-to option.
6. Vegetables and Fruits
Owing to the growing awareness about the advantages of healthy eating, the organic vegetable business is quite a thing. If you own a farm or can source fresh farm produce, this business idea could be IT. You may need the help of technology to connect with clients of all age groups, mainly the newer generation. That's easy. Read on to know.
7. Sweets
In a country that celebrates innumerable festivals and where mithai is an integral part of its cuisines, sweets are always in demand. If you have a passion for creating sweets, it's time you turn your passion into an income stream.
8. Jam and Jelly making
If you are a jam aficionado and love the art of preserving delicious berries and crisp apples, this might be your big business idea. You can operate seasonally or all year round depending on the time you can invest. What's more, jam/jelly making requires very little infrastructure and soft spreads startups have fewer safety hurdles than other food businesses. Sounds good?
9. Bakery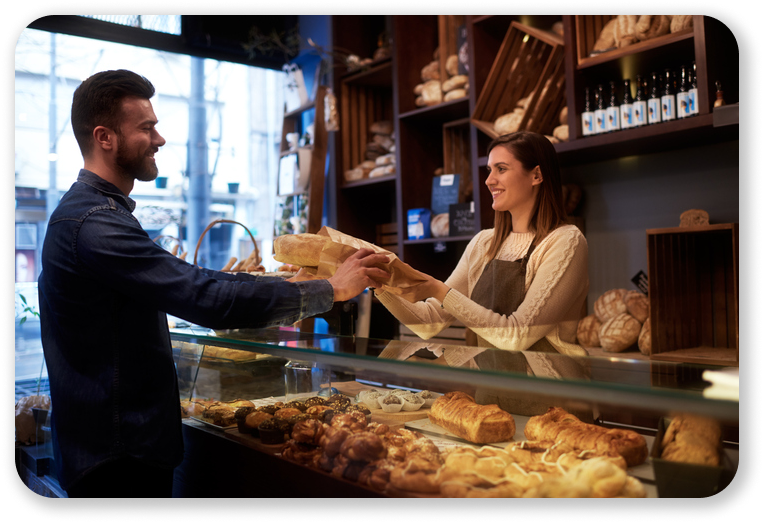 If you love baking cakes or your muffins are a family favourite, consider starting your own bakery business. Opportunities for growth and innovation are aplenty in this business. Baked goods are more commonly consumed daily than ever before and customers are continually seeking healthier and tastier baked goods. If that's something you can cater to, go for it!
10. Farsan
Namkeen and fried snacks have been seeing unprecedented growth in the recent past and it continues to flourish. Traditional fried snacks like sev, bhujia, chivda etc. are in high demand and this market isn't dying soon. You can whip up delicious savoury snacks? Turn it into a business!
11. Food truck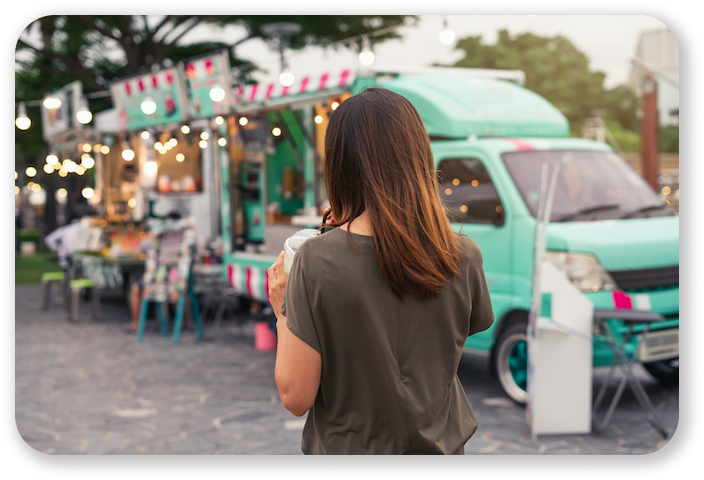 Food trucks have been quite a rage in the past few years. They allow you to build perfection with a limited menu and work. Moreover, food trucks have become a common fixture at popular spots all over the country. If you have secretly nursed ambitions of opening a restaurant, but space is a constraint, this food business idea is for you.
12. Organic foodstuffs
The rising consciousness of people about the ill effects of having chemical-laced food owing to increased access to information is responsible for the growing demand for organic foodstuffs. It is yet to witness a full-fledged evolution but it is safe to presume that the organic food business market is here to stay.
13. Sauces
The Indian Table Sauces Market Outlook predicts a CAGR of 18% in the next 6 years. Our condiments and culinary sauces are relished the world over. Ready-to-cook sauces make life easier for so many of us. Know how to make them? This is an awesome sauce food business idea!
14. Nutritionist
As more and more people are moving towards a holistic approach to health, good nutritionists are the need of the hour. You will meet scores of people from all walks of life, your no two days will be alike and rectifying someone's health issues or helping them achieve their fitness goals will be oh so gratifying. Sounds like something you want? Turn to a nutritionist.
15. Groceries
The pandemic has heightened people's trust in home-cooked meals as both safe and healthy. This means the online groceries business is expected to thrive. An array of new players is joining the sector and you can too. It's a great time to enter the grocery delivery space.
16. Meat processing
The meat market in India is largely unorganized albeit thriving. The COVID-19 pandemic has prompted many people to prefer buying meat online to local butcher shops. You can take advantage of this shift. You can start with hatcheries, breeding farms or cold chain infrastructure and build from there.
17. Chips
The Indian chips market has shown remarkable growth in the last few years. The growing young population is the driving factor behind the boom. You can experiment with a variety of flavours, textures and ingredients to create your own line of chips and get going.
18. Home tiffin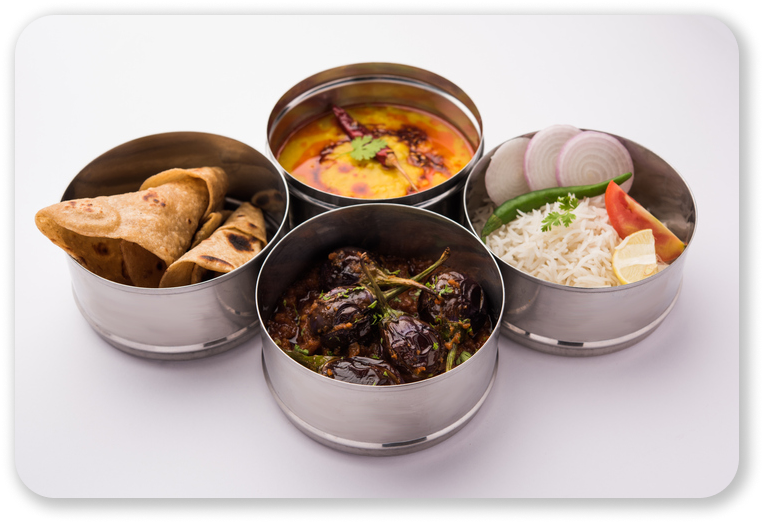 During the lockdown period, 'tiffin services near me' searches shot up on Google. This inspired many home cooks to start a tiffin startup. If your cooking abilities are something you are proud of, this home business idea is worth a thought.
18. Flour milling
Flour is a key ingredient in most Indian homes. Also, thanks to the present generation's more access to health information, several healthier flour options to wheat are fast becoming a staple. It's a good business option we say!
19. Cooking pastes
The cooking paste market is estimated at INR 70 crores and is expected to grow by 30%. Ginger garlic paste, tomato paste, cashew paste, red chilli paste, tamarind paste… and the list goes on. Through your business, you can target homemakers who can save cooking time without compromising on taste.
20. Fish farm
Fish and fish products have a great demand in the Indian markets. The consumption rate and the demand for fish are steadily rising owing to a rising population looking at seafood as a healthier meat option. Setting up a commercial fish farming business is, therefore, a wise idea.
21. Gourmet snack popcorn
Popcorn now has easily become one of the most popular snacks. With a growing population glued to their television sets more than ever thanks to NETFLIX and similar OTT platforms, it is no surprise that the popcorn business is thriving. Businesses are experimenting with flavours and textures to create gourmet popcorn and that seems to be the IT thing. This can be a good business idea for you to experiment with.
22. DIY food kits
Meal kits are interesting and fun. A lot of restaurant owners and budding entrepreneurs are shifting towards it. It lets people with zilch knowledge in cooking whip up a fancy meal in a jiffy. It isn't just about the food, but the experience. If you think you can create a good cooking experience for your customer, this idea is for you.
23. Pet food
According to the Economic Times, the pet food business in India is a whopping INR 250 crores. With the pet population in the country growing at 26% annually according to research done by IMT Ghaziabad, the demand for pet food is only going to go higher. If you are convinced you can cook wholesome pet foods, go carve your niche.
24. Artisan breads
Making delicious versions of good ol' baked goods, artisan bakers are soon gaining popularity. Dieticians are busy driving people away from conventional white bread and artisan bakers are coming up with delicious healthier alternatives – sourdough, kraftkorn, brioche and what not. Seems like a great business idea.
25. Nut butters
Butters derived from nuts such as peanuts, almonds, cashews etc. are in vogue right now. An increasing population is shifting to non-dairy spreads and nut butters are a delicious option. Whatsmore, the manufacturing process is easy, giving you more room for innovation. It's a great business idea we say!
26. Marinades
This is a relatively new idea, but how about selling ready-made meat marinades that will help amateur cooks better their repertoire and seasoned cooks save time? These marinades can be made in a dried powder form and sold.
27. Protein bars
These bars are gaining popularity as a go-to snack option for the health-conscious. With nutritionists the world over, stressing the importance of having small meals at short intervals, protein bars are going off the shelves sooner than ever before. You can experiment with a variety of ingredients to come up with your version and get cracking on this business idea.
28. Regional specialities
Our country boasts of several regional cuisines, all distinct in flavour and aroma. Nothing quite compares to the joy of being able to access the traditional food we've grown up eating. Making this regional food accessible to a food-loving nation like ours is a great business idea.
29. Baby food
Commercially available baby food is usually very sugary and parents are often concerned about its nutritional content. Result – Several women have taken it upon themselves to stop babies from relying on processed foods. They are making healthier versions at home and selling them.
30. Wood pressed oils
The global cold-pressed oil market is valued at $24.62 billion. These oils retain most of their flavour and nutritional value, unlike their refined counterparts. Ergo, cold-pressed oils are fast replacing conventionally refined oils in both cooking and application. If you like the idea, get crushed.
How Dukaan can help?
Open your store on Dukaan. Simple. Dukaan is a DIY platform that allows you to set up your eCommerce store in a jiffy using your smartphone. You need zero programming skills. Zilch!
Gone are the days when starting a food business required you to make huge investments in renting a space, setting it up and hiring staff. You can start and operate a successful online food business in 4 simple steps.
Step 1 – Sign up for Dukaan – Web Version | Android App | iOS App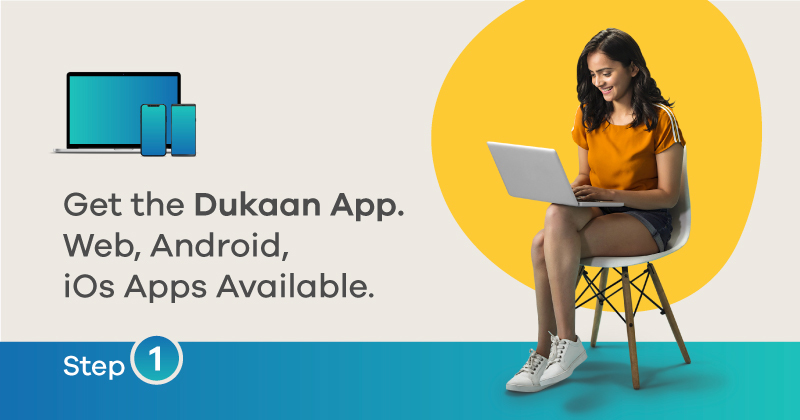 Just give your mobile number, verify OTP and you're in.
Step 2 – Choose your store name and category.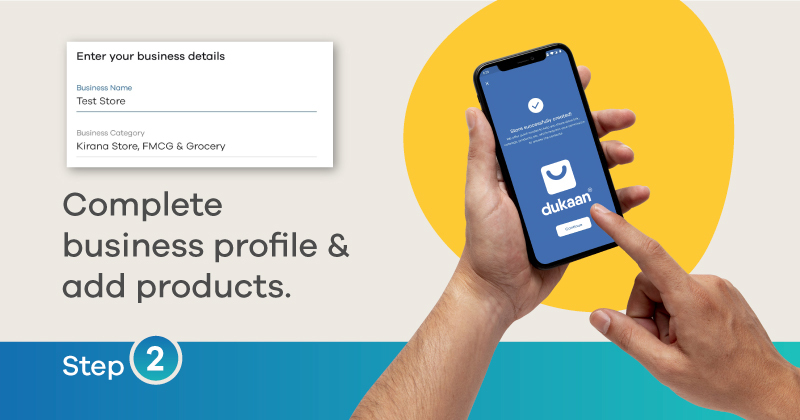 Step 3 – Upload your products.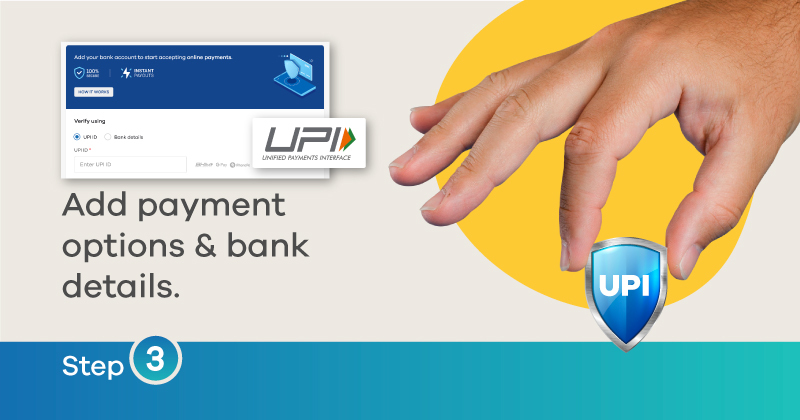 Step 4 – Promote your Dukaan store.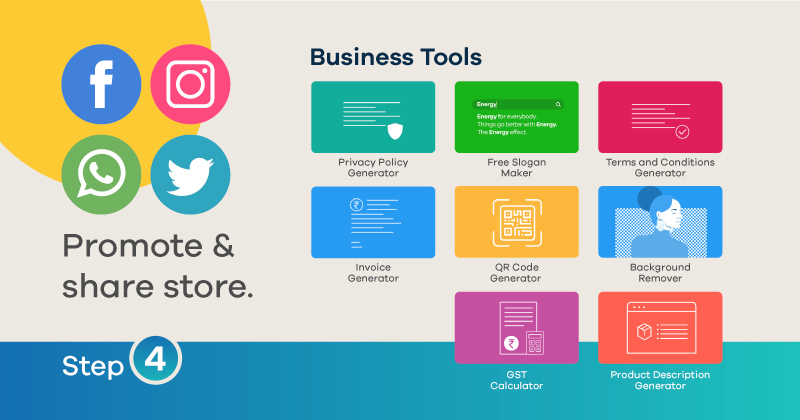 Simple! Isn't it?
FAQs
Which food business is most profitable?
Milk and daily essentials services, and sweets business are easily some of the most profitable food businesses. The demand for them is high and the manufacturing costs are low making it a wise business choice.
What are the opportunities in the food industry?
Technology has opened up huge windows of opportunities for budding entrepreneurs. Whether it is a food delivery service, a grocery outlet, or catering, the sky's the limit with the choices available and the ease to take advantage of them.
What is the best food processing business to start?
Bakery items are one of the most consumed items in the country. Experts predict that the business will grow a CAGR of 8.5% between 2001-2006. You can start the business on a small scale or big, and at home or out of a rented space. Needless to say, it is a good food processing business to start.
Any no-investment food business idea?
Yes, cooking classes! You can take classes online/offline straight out of your home with minimum tools and ingredients. Whatsmore, if you use platforms like Dukaan, to showcase your service and spread the word about it, you cut off marketing expenses too.
Can an existing food business benefit from using Dukaan?
Yes! It helps you go digital and reach a wider customer base - all this, with zero programming skills. Hop on. You'll know.
Final Words
The growing ease of ordering is making online food businesses a fast-maturing market. It's a good time to take a leap in the food business. Technology today has made it easier than ever to start a business online. Choose the right platform and dive in.