They say Facebook is a great way to generate your first sale. But nobody told you how to get started. Here's how you can generate your first sale with Facebook Ads!
Getting the first sale for your business can be challenging. I understand.
We've already addressed it here – How to get your first sale.
But what if I told you that there's a way you can connect with people who are a perfect match for your product and are already buying products just like yours?
Enter Facebook Ads!
Facebook has all the data about people. What they like, what they buy, where they buy from, where they travel to etc.
And with Facebook Ads, we as entrepreneurs and online store owners are able to display our products to them.
If your online store sells "playing cards for teenagers", yes Facebook Ads will selectively show your ads to teenagers who are interested in playing cards from any particular area/city/state, etc.
Facebook advertising is used by a lot of eCommerce businesses to get more sales, especially those who have just started their online store.
Facebook Ads is a cheap and easy way to get more sales from new customers.
It can be done without spending a lot of money, even if you do not have experience running ads, as long as you're ready to learn with a beginner's mind.
In this article, we'll see how to make Facebook ads for your product, track performance, and bring more sales to your online store – without spending a lot of money.
Why use Facebook for advertising?
Facebook is by far the most popular place for online marketing. It is especially popular for local businesses and is now used by 62% of them—and for good reason.
What makes Facebook attractive for new and established businesses are three factors:
1. Let's you get real customers to your online store
People all over the world use Facebook to connect with people, brands, and discover new products.
More than 3 Billion users have Facebook accounts and 1.55 Billion access the platform every month. Facebook users spend an average of 40 minutes per day on the platform.
Facebook knows everything about its users and has a higher conversion rate for ads as compared to other platforms.
This makes it the perfect platform to advertise on and bring people to your eCommerce store.
Jargon Buster: What is a "conversion"?
A conversion refers to a visitor becoming a customer through a purchase, on your online store.
2. Target customers based on demographics, interests, and behavior
Facebook has a wealth of information about its users. You can benefit from this by targeting just the people who are most likely to become your customers
Example: Working women, within the age range of 30 – 35, earning a salary, who have already bought apparels online.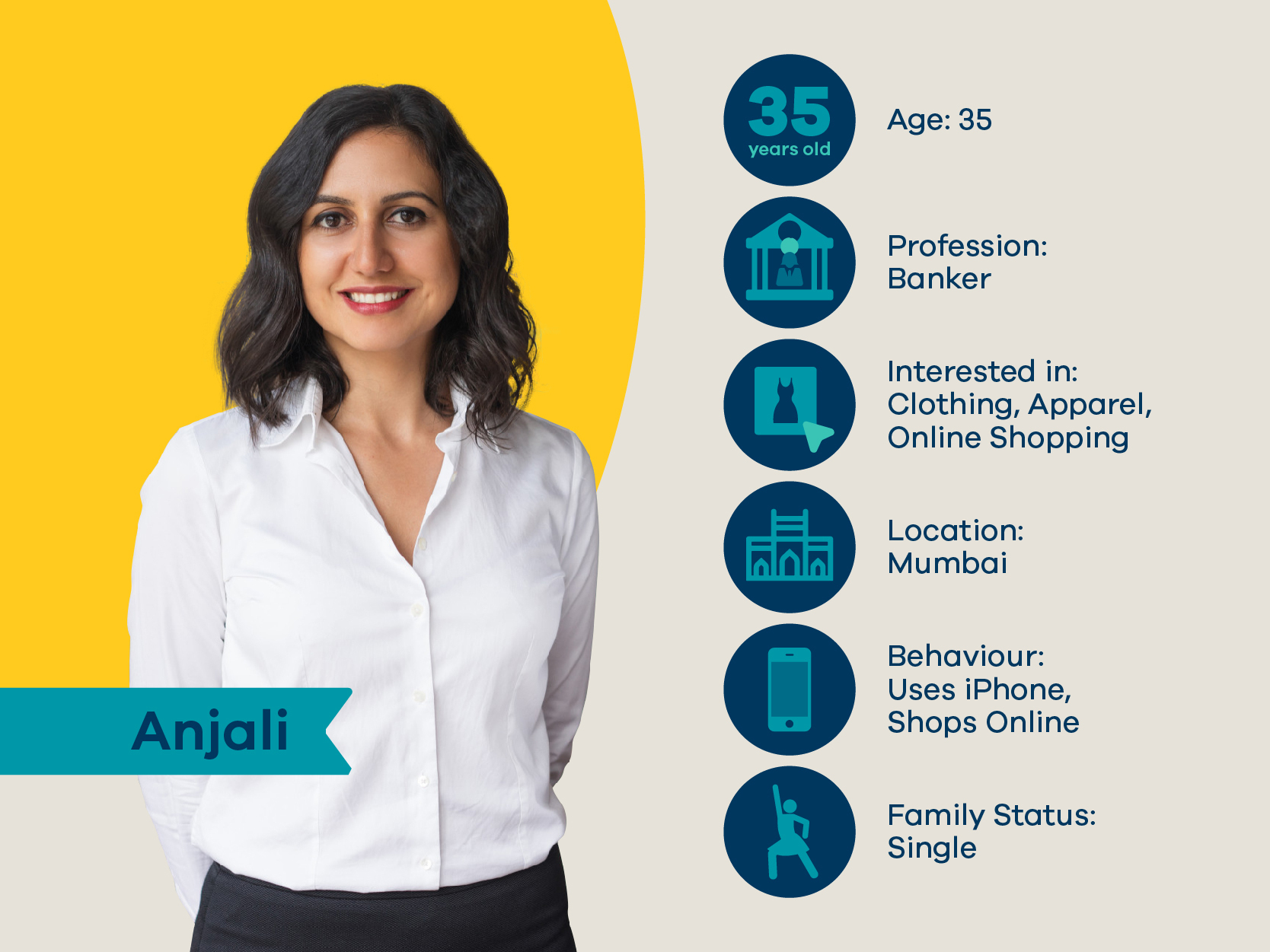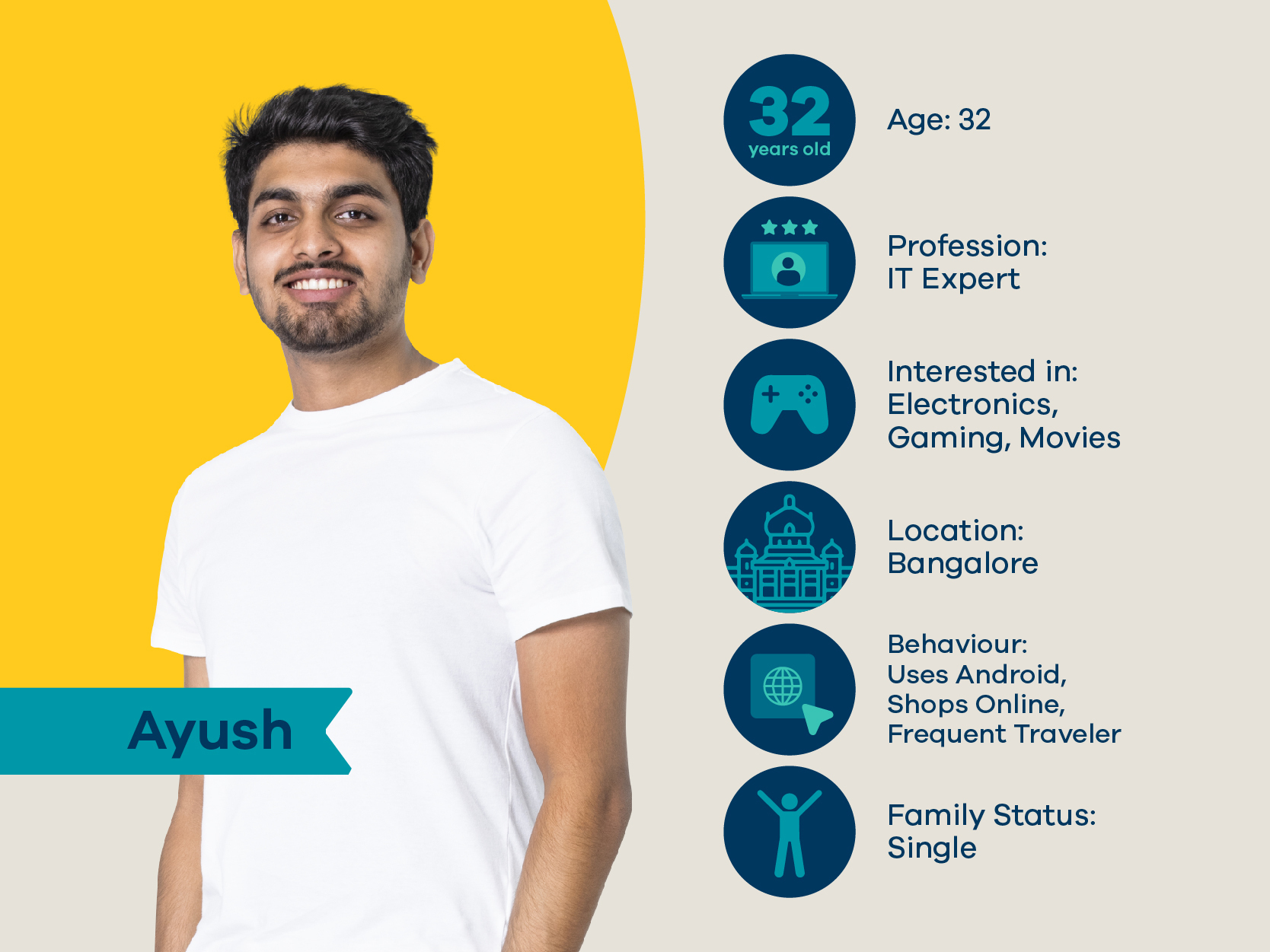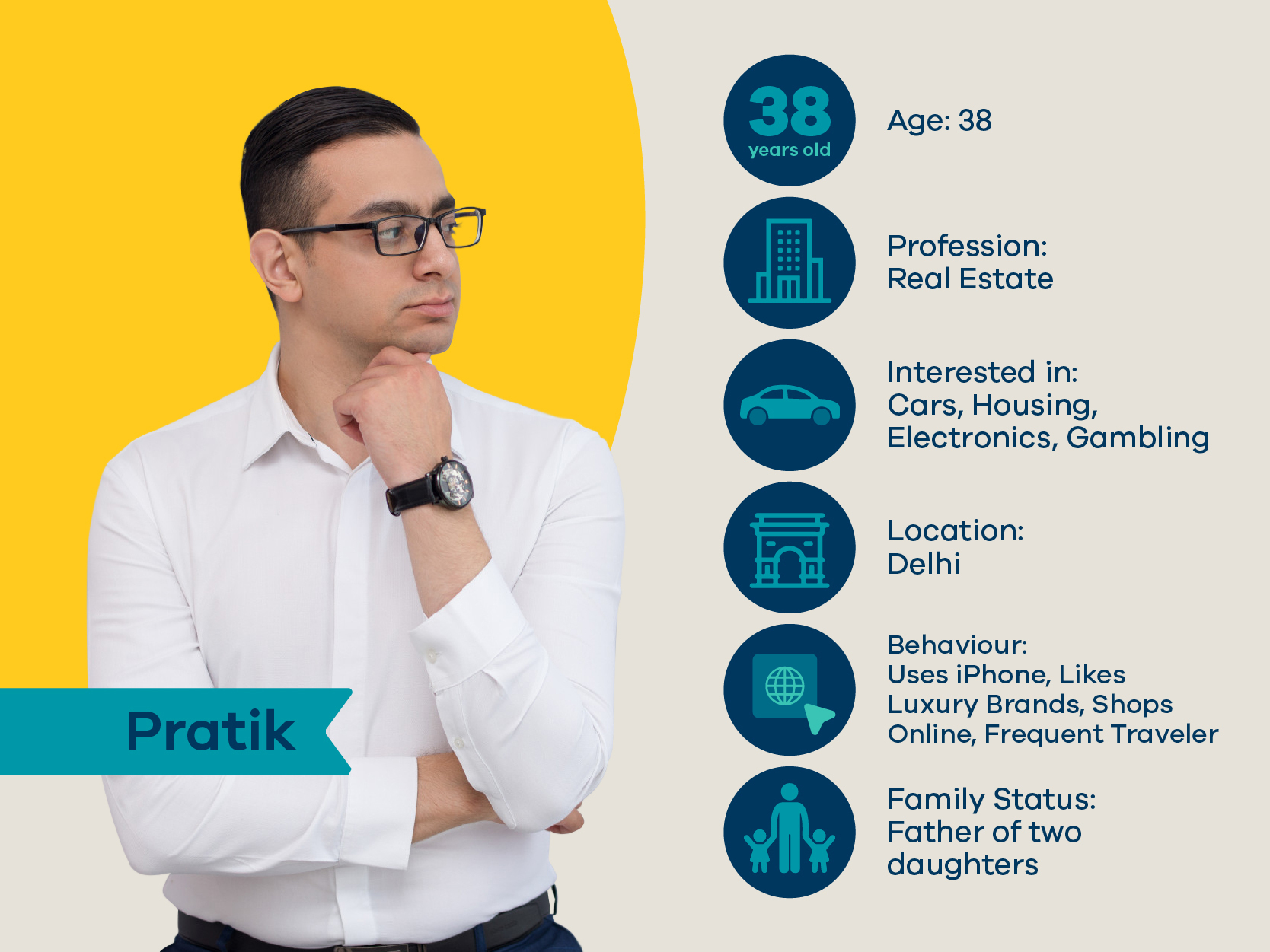 The platform allows you to show ads to people based on age, gender, location, marital status, job title, and interests. You also have the option to target behavior, which includes recent purchases, people who moved to a new location or recently got married, etc.
This laser targeting can get better results for your ads.
3. Ads are easy to set up
Facebook makes it easy to create an ad, taking you through steps where you select the type of ad, your target audience, the amount you want to spend, and the duration of the ad.
Another important part of running ads is to know how your ads are performing. Facebook makes it easy with its analytics tool to help you understand what type of ads are meeting your goals. Once you're satisfied with the performance, you can spend more money to get better results.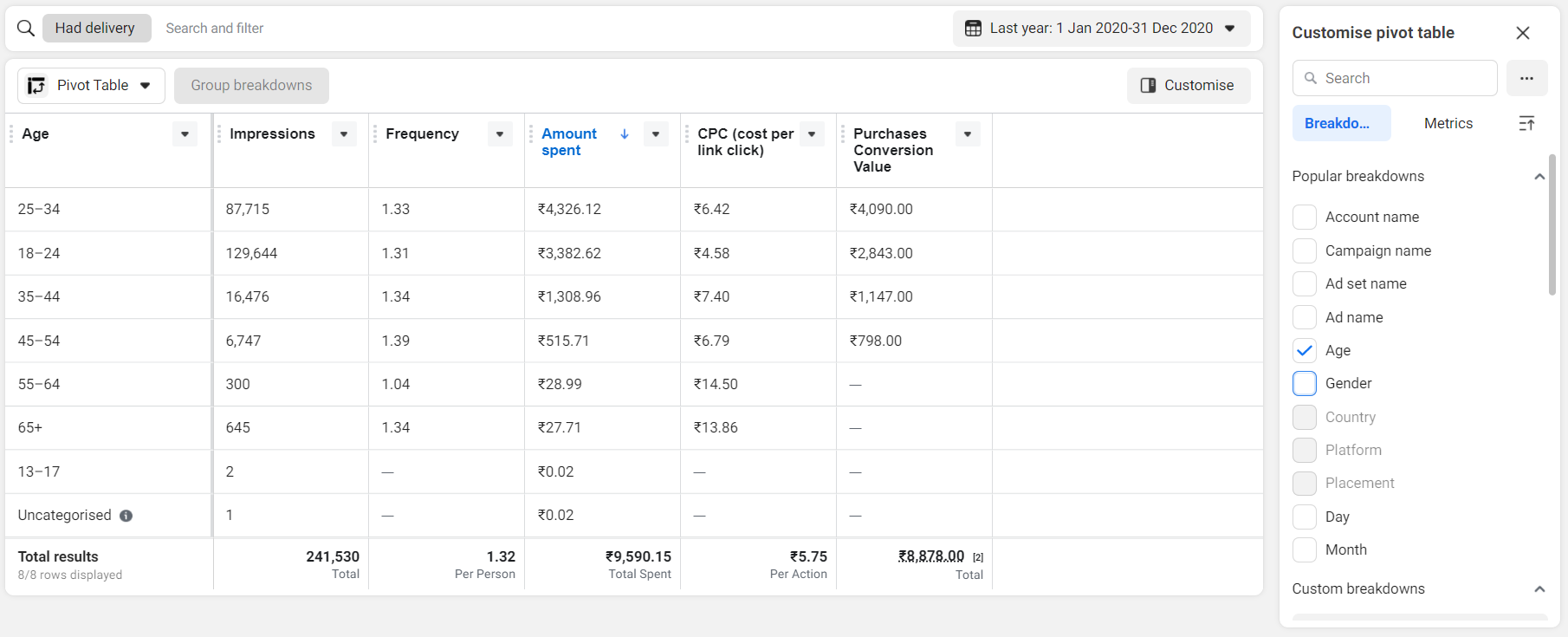 Now let's start with the step-by-step process of how to create your first Facebook ad.
Step 1: Set up your Facebook Business Manager
To get started with Facebook ads you have to create your Business Manager account.
Business Manager is like a central hub with your Facebook ad account, business pages, and other things to run Facebook ads.
Go to business.facebook.com to create your Business Manager account, and click Create Account.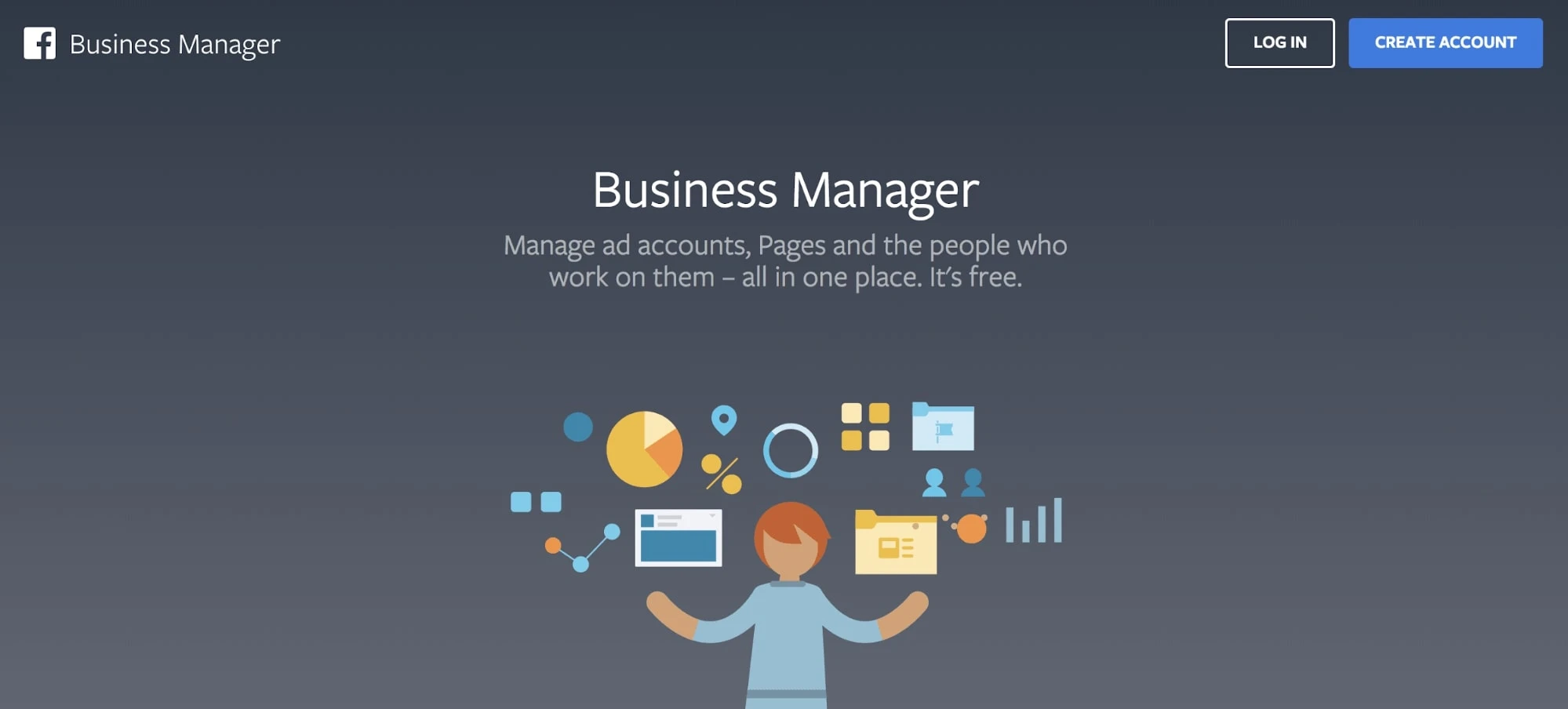 Once you click on it, Facebook will ask you for your business name, Facebook business page, your name, and email address. If you do not have a business page, create one to use Facebook ads.
Now, you need to create a new ad account or add an existing one. To do this go to Business Settings in the Business Manager menu, click Accounts, and then Ad Accounts.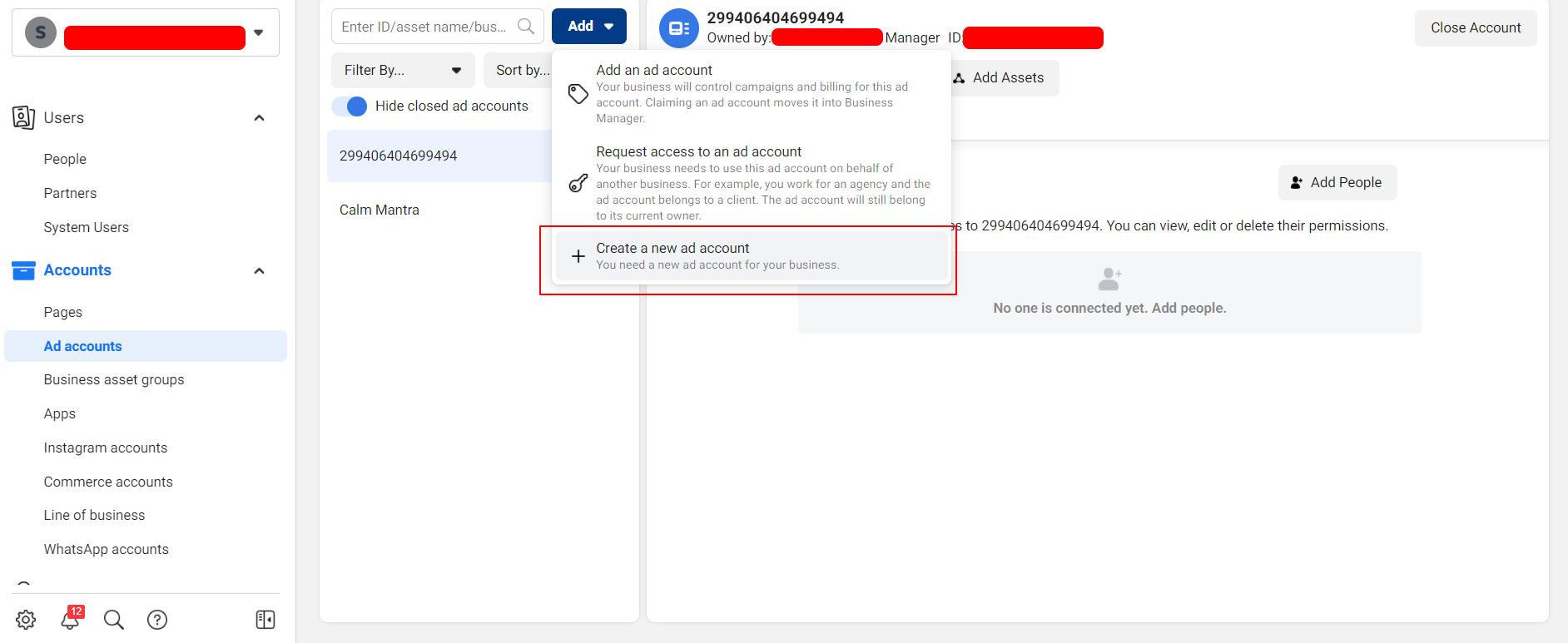 Create a New Ad Account. Next, you'll be asked for details to set up your ad account. Enter your ad account name. It can be anything you want. Select the Indian Time Zone and Currency as shown in the image below.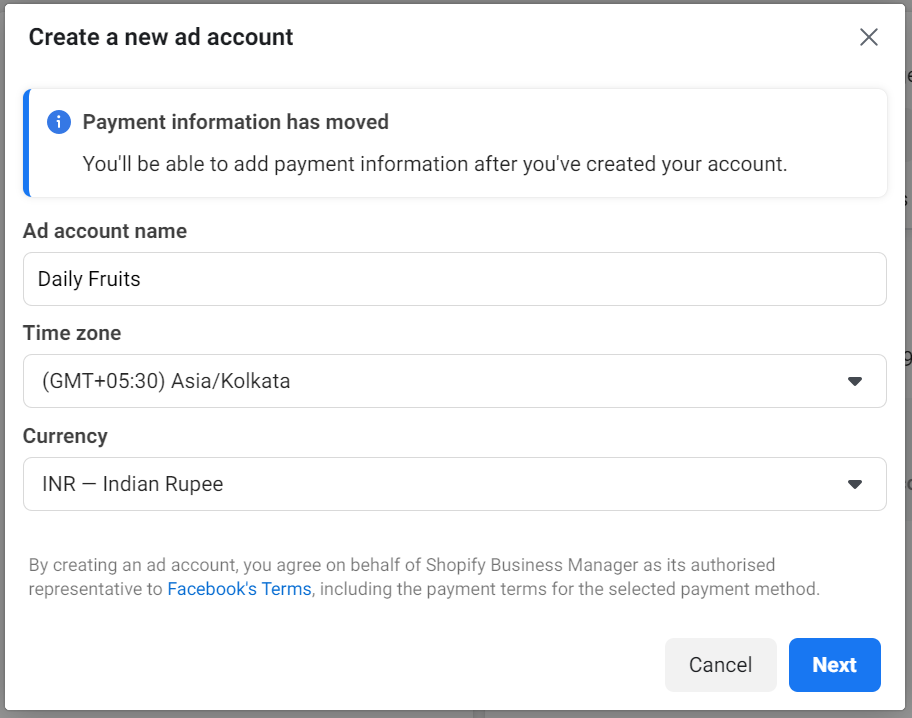 Next, add a new payment method. Click on Settings, select Payment Methods from the left-hand menu, and click on Add Payment Method. Here, enter your credit card details to continue.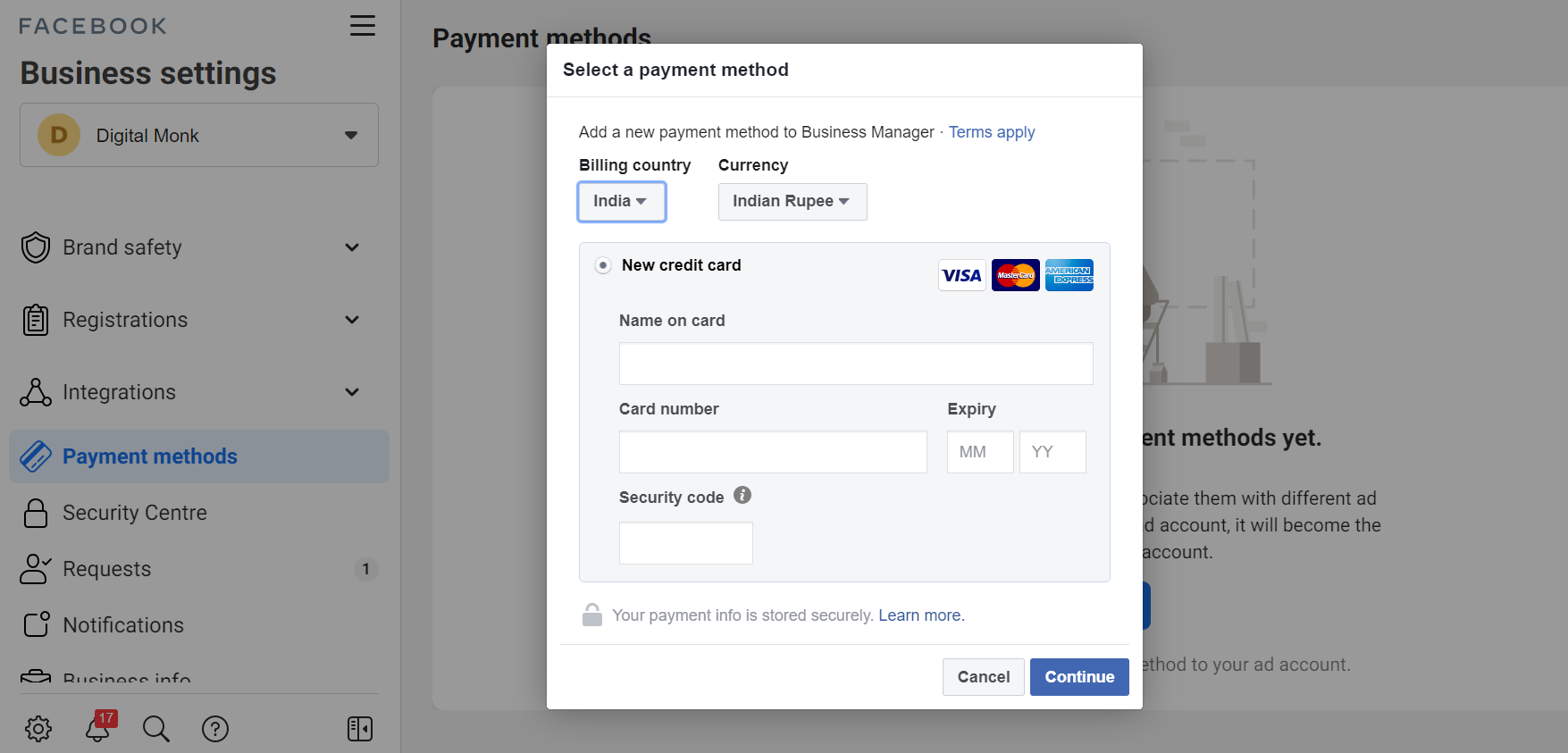 Once you've finished setting up Business Manager and connected it to your Facebook business page and ad account, you business manager dashboard will look like this: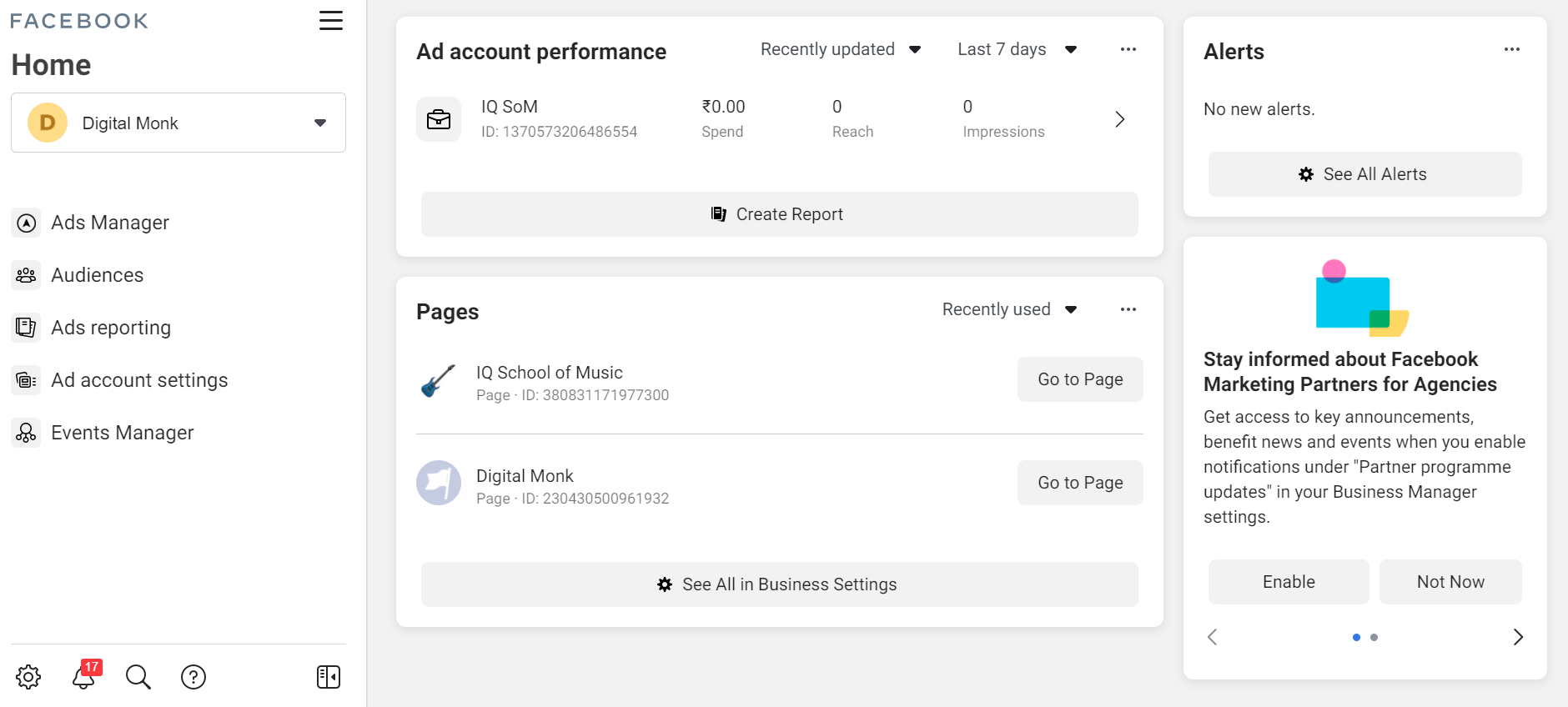 This is the advertising hub, where you can run and manage your ads on Facebook.
Step 2: Install Facebook pixel
What is Facebook Pixel?
The Facebook pixel is an analytics tool that allows you to measure the effectiveness of your advertising by understanding the actions people take on your website.
In order to know the performance of your ads, Facebook Pixel needs to be installed on your store.
Facebook Pixel is a tracking code to track events on your store.  You have to create this within your Business Manager account and then add to your website with a simple plugin if you're using Dukaan.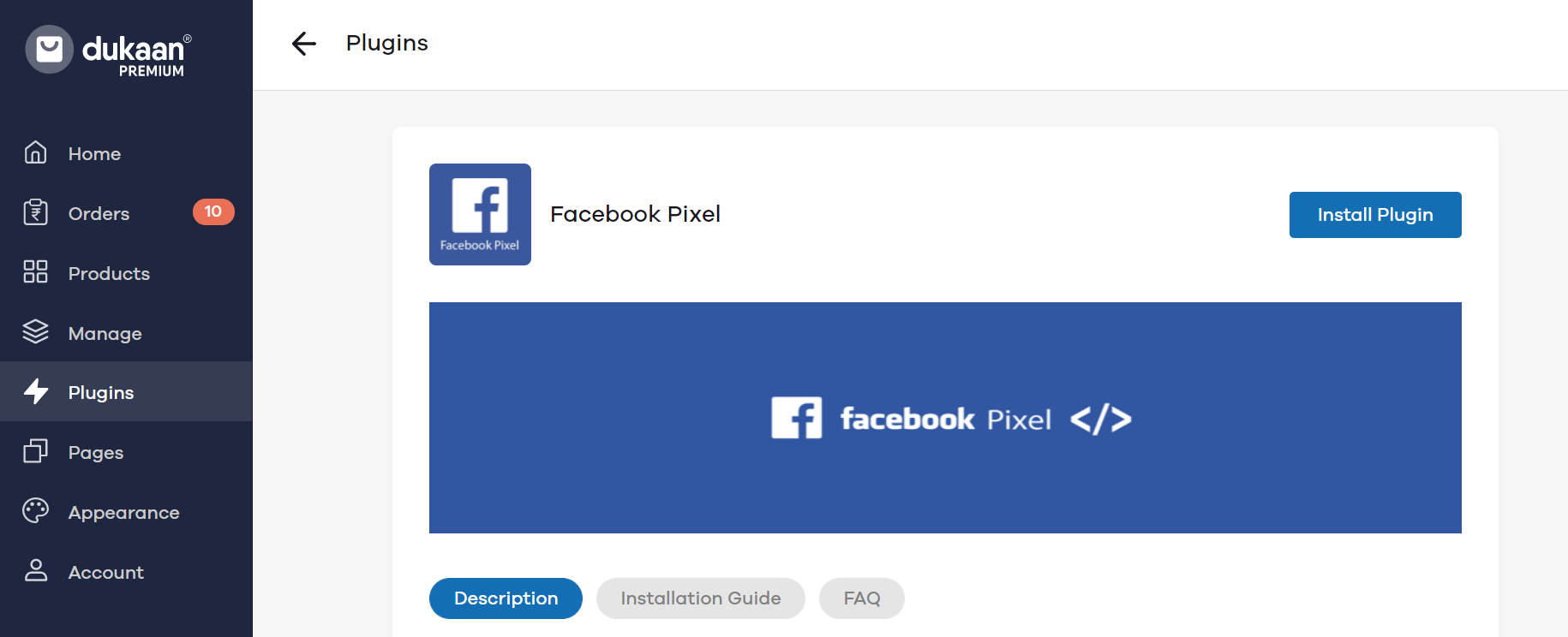 To create Pixel for your account, click on the Business Settings. Go to Data Sources and click on Pixels.
Click on Add and then click on Continue to complete the process. Once you've added Pixel, you'll see the below screen. The ID on the right side is your Pixel ID (a 16-digit number).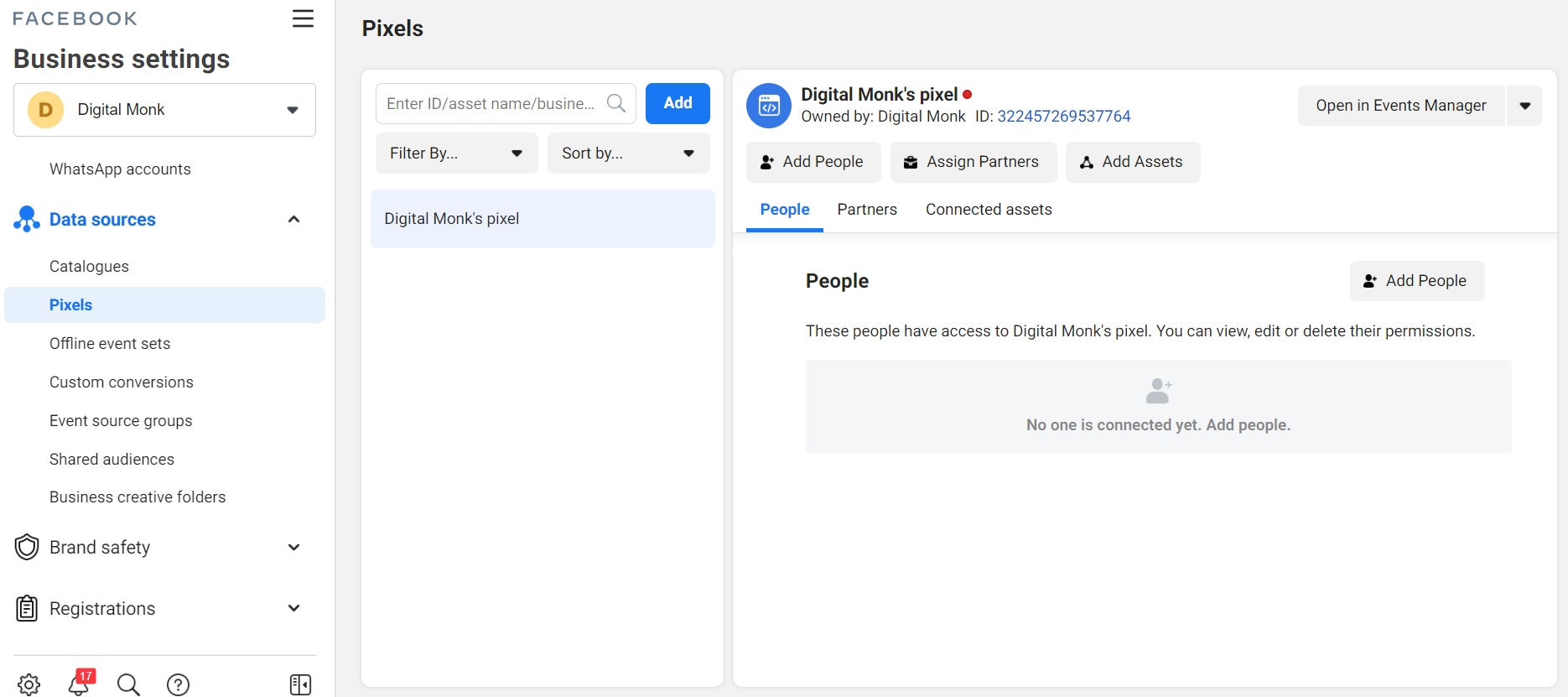 If you're using Dukaan, you can install Pixel on your store in just one click.
Go to Plugins and install the Facebook Pixel plugin. Now copy your pixel ID and paste it into the Facebook pixel ID field inside Facebook Pixel Plugin in Dukaan.
Click on Update and it's done.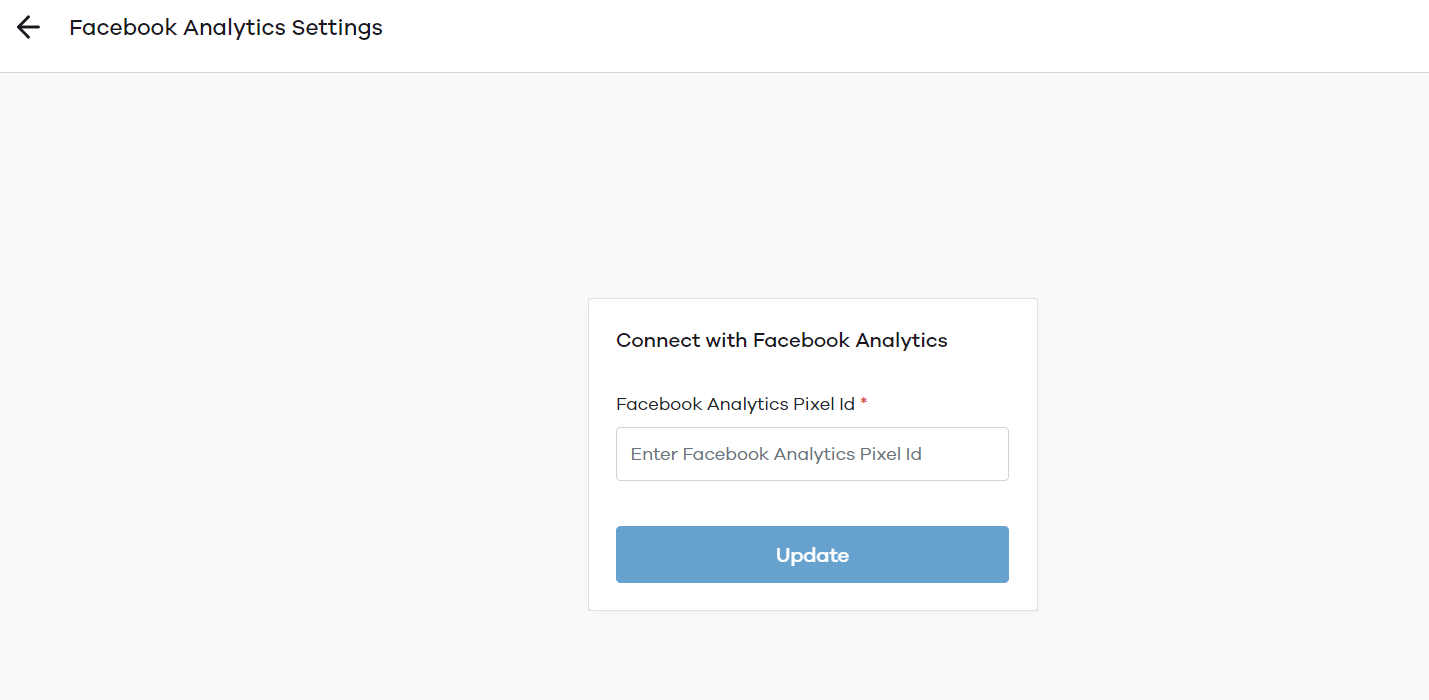 Step 3: Create your first Facebook Campaign
Just like other advertising platforms, Facebook also follows a structure to create your ads.
This has three parts – campaign, ad set, and ads.
Each campaign has one or more ad sets and each ad set can have multiple ads allowing you to test which one works for you.
The structure looks like this: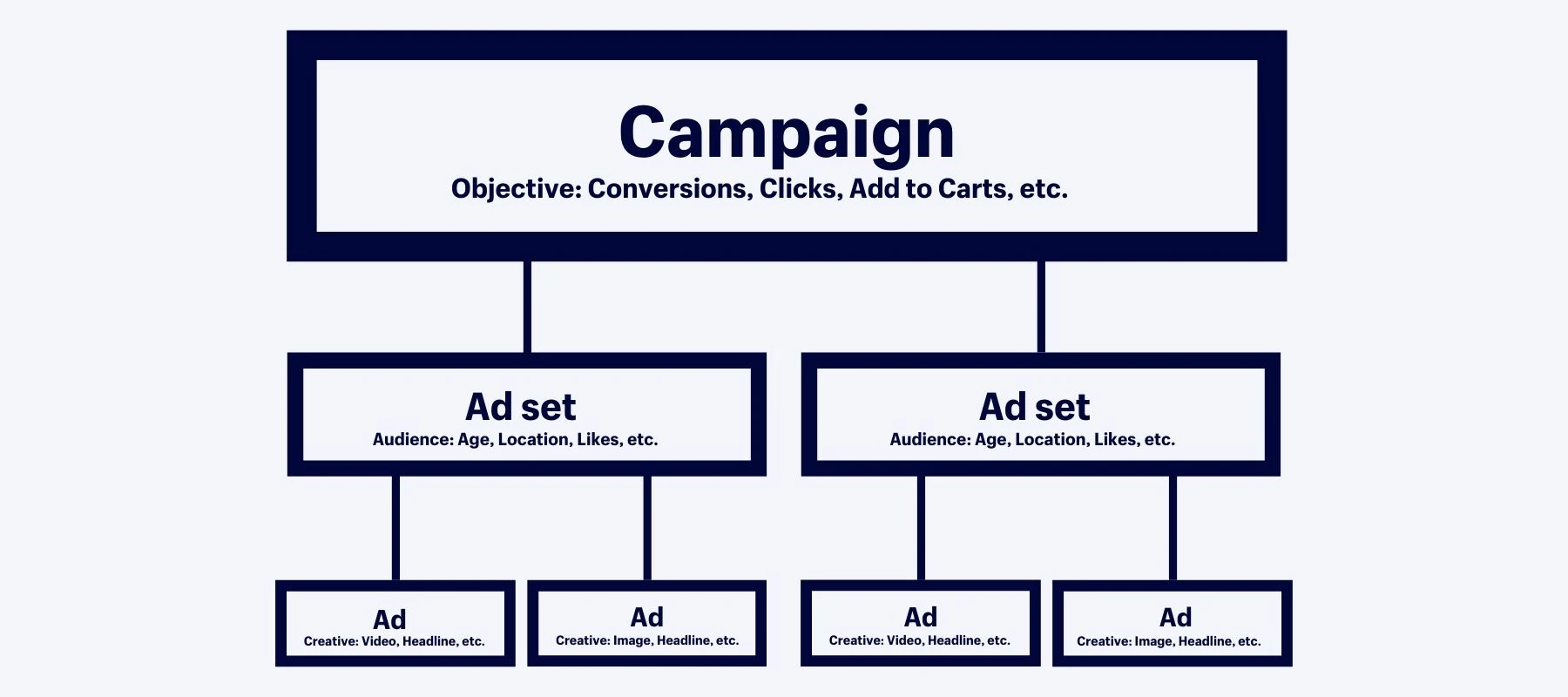 Choose an objective for your campaign

To create your first campaign, go to the Ads Manager and click the Create button.
The next step is to choose the campaign objective. There are three campaign objectives in Facebook ads: awareness, consideration, and conversion.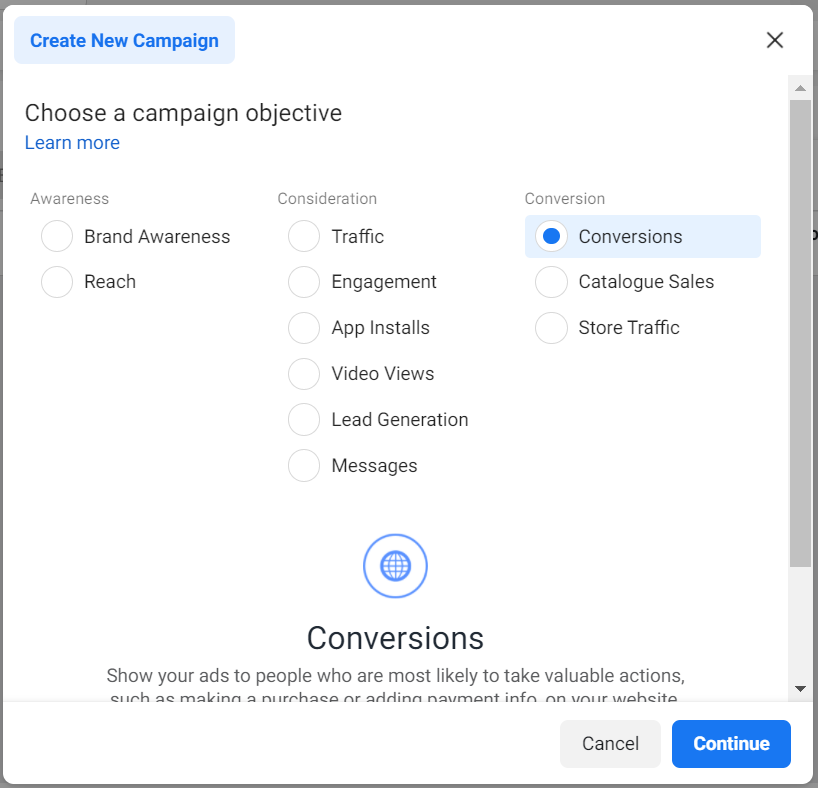 Under each category, there are types of campaigns to choose from such as traffic, conversions (for sales), lead generation, etc. Here, our goal is to get sales so we will choose Conversions under the Conversion category.
Now, give the name of your campaign as per your choice. The best way to do it is to name it as per your campaign objective.
For example, if it is a conversion campaign for t-shirts, type "Conversion T-shirt".
Click on Continue to begin setting up your first campaign.
Step 4: Set up your Ad Sets
After clicking on Continue in the previous step, the next step is set up campaign at the ad set level, where you can choose:
The audience that you wish to target
Budget for the campaign
Where you want to show ads (for example – Facebook Feed, Groups, Stories, etc.)
To begin, give a name to your ad set.
Now, keep the Conversion event location as Website only.
In conversion event, select Purchase. By selecting Purchase, you are telling Facebook that this campaign aims to get sales. Facebook will not show ads to people who are more likely to purchase from your website.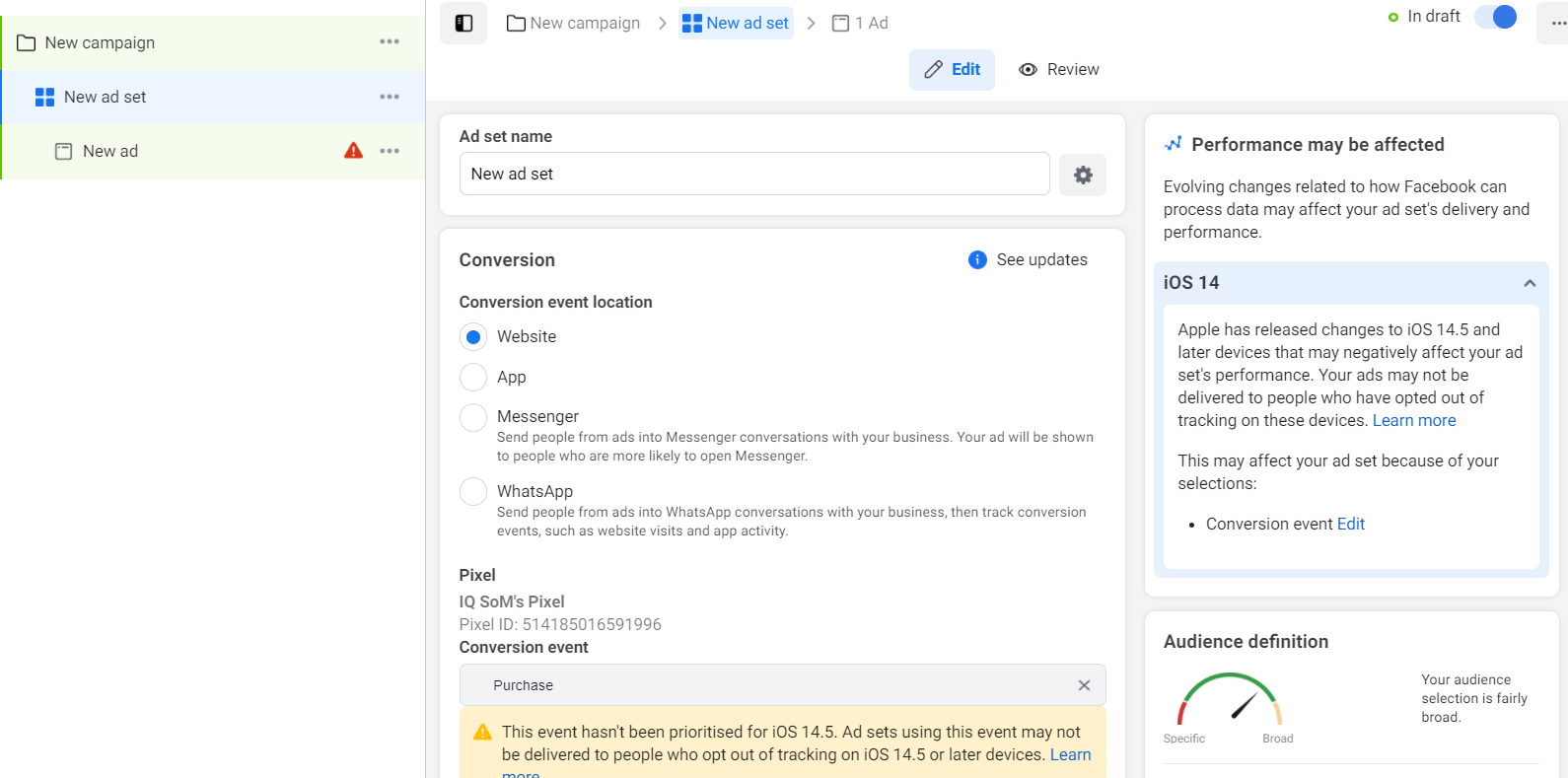 Set your budget and schedule
The next step is to enter your budget within the ad set, and choose budget type.
There are two types of budgets – a daily budget or a lifetime budget.
Daily budget means the budget you'll be spending the total budget in a day.
For example, if you add Rs. 500 as your daily budget, Facebook will spend the entire Rs. 500 in a day to find the customers.
The Lifetime budget asks for a start date and end date and it spends the total budget over these days.
For example, if you want to run a campaign for 3 days and wish to spend Rs. 1000, by selecting Lifetime Budget Facebook will spend Rs. 1000 in total in the selected time frame.
Tip: We suggest you get started with a low daily budget. Enter a budget that suits your requirements.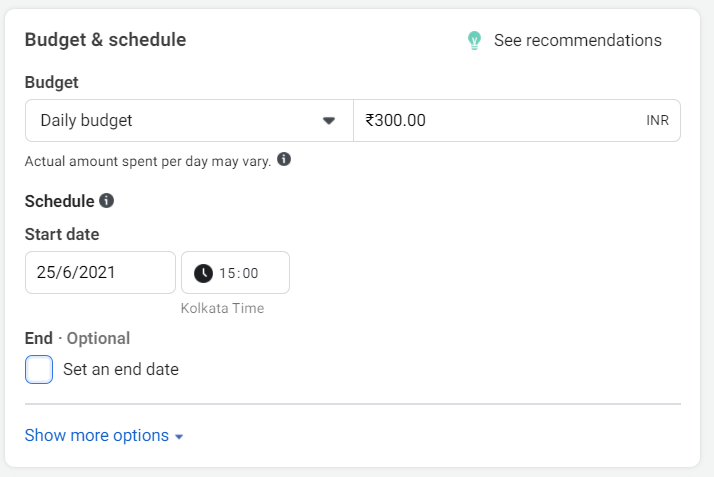 Choose your audience
Within ad sets, select whom you want to show your ads to. Select age and gender that match closely with your target audience by keeping a location. For example, India.
As mentioned earlier, you can also target people based on their interests, behaviors. This can be done by selecting Detailed Targeting.
Here, search for interests or behaviors that your customers have and select them.
By doing this, Facebook will show ads to people who are just like your target audience and are most likely to purchase.
For example, if you are selling sportswear, an ideal customer would be someone interested in fitness and gym. You can add Fitness and Gyms in the detailed targeting section to target those people.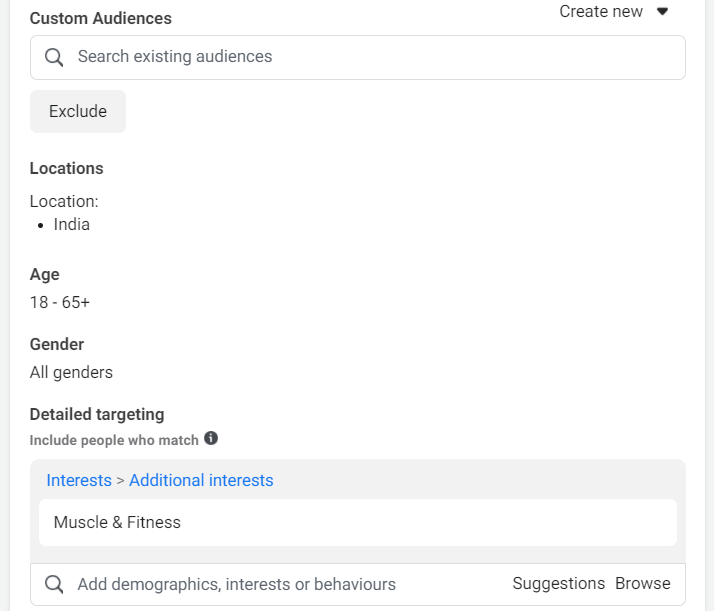 Placements
Facebook allows you to choose where you want to show your ads. Facebook shows your ads on Facebook, Instagram, Messenger, and other partner websites.
There are two placements – manual and automatic.
If you select automatic, Facebook will show your ads on every platform mentioned above. But, if you want to show your ads on a selected platform, you can choose Manual placement and then select your preferred placement.
For example, if you want to show your ads only on Instagram, click on Manual placement and only select Instagram from the option.
Once done, click on the Next button to continue.
Tip: If you're not sure about where to show your ad, choose Automatic placements. Facebook will show ads where it can get your sales.
Step 5: Choose your design for the ad
Format and Design
Format and design are one of the most important aspects of our Facebook advertising. You can create different types of ads here, for example, you can use a single image or video in your ads, or go with multiple images.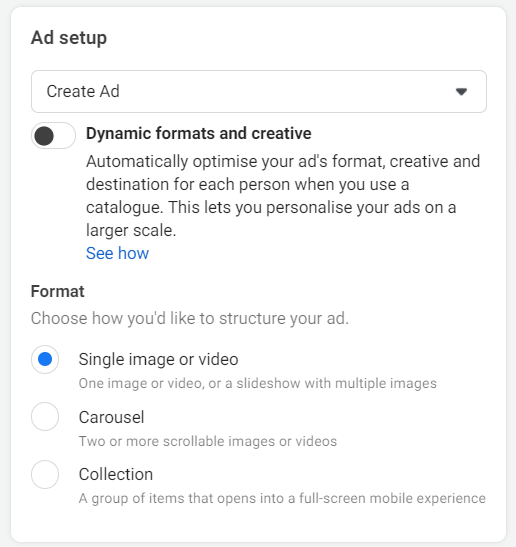 To begin, give a name to your ad under the Ad Name field and select a single image or video or Carousel if you want to use multiple images.
Next, select the media for your ads: images, slideshow, or a video. We would suggest beginning with using images for your ads.
The recommended image size is 1200 x 628 pixels and I suggest saving them images in .png format.
Tip: If you want to show multiple products to people, prefer carousel ads.
Text
Text is one of the most important aspects of designing your ads. Here, you can add the primary text, headline, and description that will be used for your ad.
In Primary text, make sure you describe the benefits of your product. You can also emphasize the value your product brings to your potential customers.
Next is Headline. Your headline should be short and it should reveal the main characteristics of your product. If your primary selling point is the product's price, use it in your headline to emphasize how reasonably priced it is.
The description is optional. Facebook will decide whether to show this depending on its relevance to the viewer.
Now it's time to choose the call to action button (CTA). The call to action button encourages users to take action and it should reflect what you want them to do. For example, if you want them to purchase from your website, select the Shop Now button.
Tip: When adding texts to your ads, stay within the character limit.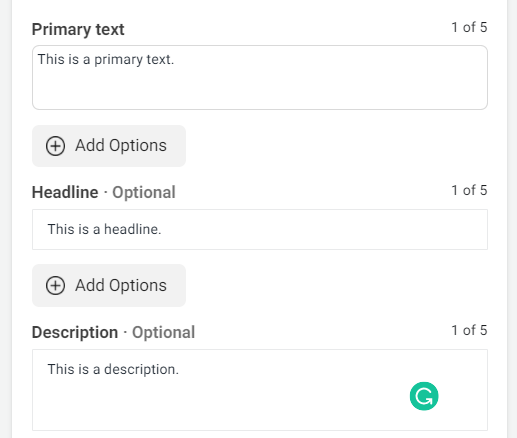 Destination and Tracking
This option allows you to send people to your website. Since we're driving traffic to an online store in our example, select "Website".
Here, enter the URL of your online store. For example, if your URL is mydukaan.io/dailyfruits enter this in the Website URL.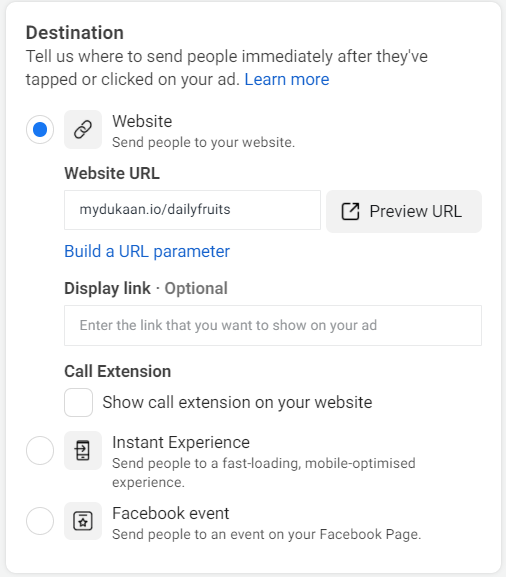 The last option is Tracking. Here' just click on Website events to track what actions people are taking on your website. For example, if they have viewed a product page or a product is added to the bag for purchase, everything will be notified to you.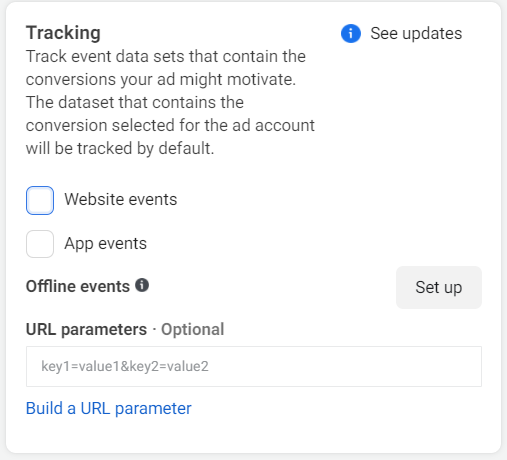 Once you're happy with all of the above, double-check your campaign settings, and click Confirm to launch the campaign.
Step 6: Optimize your Facebook campaigns
Creating an ad for your business on Facebook is the first step but you have to check its performance and make changes so that it can meet your business goals.
This is important if you want to be successful and get results. It's advisable to check Facebook ads performance at least once a day. If you have increased your spending, you can check the performance frequently.
Please note that you got to be patient with Facebook ads performance. It might be tempting to make changes to ad settings or turn off an ad if you don't see purchases after one day, but you have to give it some time.
Tip: Do not change ads every day. Track your performance when you build enough volume, say on a weekly/monthly basis.
Facebook ads take time to perform better so the algorithm can learn who is most relevant audience to show your ads to. If you still don't know how your ads are performing and whether to keep them active, try waiting until it gets at least 1,000 impressions before you want to spend more money or completely stop it.
Tools to help you set up and run Facebook Ads
Everything said and done, it's all about execution right?
Here are some "secret" tools that'll help you with running Facebook Ads.
Conclusion
Congratulations! You've successfully finished setting up your first Facebook Ad.. Now that you know all about Facebook advertising for beginners, you're ready to create your first Facebook advertising campaign to promote your products.
Start slow, create your ads, track the performance and slowly scale your online store.
Now, it's time you follow these steps above and create your first successful Facebook ad campaign.
Good luck!