This is a simple guide on how to build a brand from scratch. We will show you the importance of branding and how to create a brand identity for your business.
When you see a tick sign anywhere, you think of Nike. If someone says fried chicken, you automatically assume they are talking about KFC.
Even if you do not know a brand's name, you buy its products just by a look at its logo. Sometimes you simply hear a jingle on the TV once and keep humming it all day long.
These are the effects of strong branding.

Your brand is what other people say about you when you're not in the room.
Jeff Bezos
Branding is more about the experience provided than the products/ services offered by a business. That said, 87% of customers agree that they expect brands to offer a consistent experience across multiple devices and platforms.
Branding is about identifying and defining your brand's voice. And marketing is about creating brand awareness.
For example, Indulgeo Essentials branding is that they are an all organic and natural beauty brand.
For marketing, they use natural products. Like they use orange for their vitamin-C serum, coconut for their brow product, etc.
Does this still seem confusing to you?
Do not fret. We will take you through the entire concept of branding in this article, starting with what is a brand and what is branding.
What is a Brand?
A brand is an element or a combination of elements that set your business apart from the rest.
It involves multiple features like colors, tagline, logo, vision, symbols, and much more.
Apart from these tangible elements, the intangibles, like the experience a customer has while interacting with the business, also fall under its brand.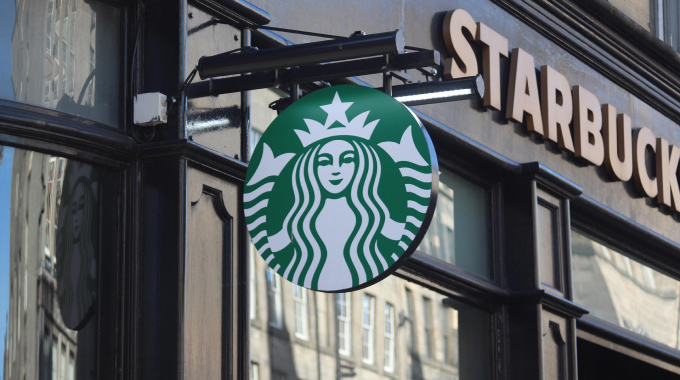 For example- when you can buy your coffee from any cafe on the street, most people prefer Starbucks. It is because Starbucks is a brand.
A brand is a set of expectations, memories, stories, and relationships that, taken together, account for a consumer's decision to choose one product or service over another.
Seth Godin
What is Branding?
Branding is all about creating a unique identity and experience for your business. A very comprehensive process that involves a lot of researching and strategizing.
Starting with the visual appeal of your brand to the kind of experience your brand provides its customers, you need to have it all chalked out before acting upon it.
Moreover, the main aim of your branding process should be to set you apart from your competitors and other businesses in the market.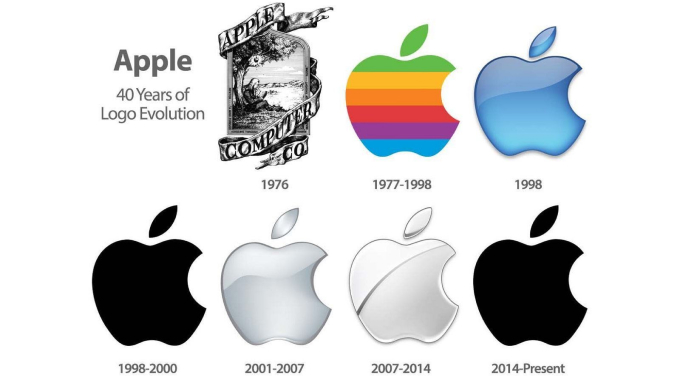 For example, Apple Inc. is a tech company, but it chose the name of fruit for its brand name and logo. It is a quirky decision that has set them apart from their competitors for decades.
Branding helps you put forth a unified front in the market. Be it for promoting, packaging, or marketing, you will be using the same brand elements.
Over a period, it will help with the brand recall, where your customers begin associating with your brand even without any visual or auditory stimulation.
Branding is not just about how the market or your customers perceive your business. It also plays a major role in increasing your brand valuation and brand equity.
A strong brand in terms of recognition, trust, and perception will make the business invaluable to the stakeholders of the business.
Pro Tip
In contrast to popular belief, a brand is not just for businesses, even people can be a brand. A lot of people have a unique identity that is recognized worldwide, some for their values and others for their beliefs.
What is the Importance of Branding?
Now that you have a basic understanding of what branding is all about, the next obvious question is, why is it important.
So here we cover some of the reasons why branding is important for every business:
1. Branding increases recognition
Branding helps create a unique identity for your business, in terms of logo, tagline, value proposition, etc.
When you use this identity in all your communications, people will start recognizing your brand with the simplest cues, like the brand colors and logo.
2. Branding helps acquire new customers easily
When people see businesses that have a good brand image, they are more likely to shop from them. Bringing in new customers is a lot easier for brands with a good identity.
Also, a strong brand attracts a lot of positive word-of-mouth publicity. Your loyal customers will recommend you to their friends and family.
3. Branding provides a good reputation
Since reputation management is a huge part of branding, it is easy to maintain a good reputation as a brand.
As mentioned above, when your customers start believing in your brand, they will say nice things about you in their circle of influence.
4. Branding sets you apart from your competitors
These days, when you are starting a business, your competition is usually on a global level. Hence, finding a competitive advantage is very important for the survival of your business.
Branding helps create a unique identity for your business and sets you apart from your competitors.
5. Branding helps you stay focused on your goals
Branding gives you clarity about your business and your end goals. It helps you stay on the path towards achieving these goals.
It creates a framework for your business, which in keeps you from wandering too far away from your goals, saving you a lot of time and money.
6. Branding adds value to your business
Without branding, your business is just about the products and services that you provide. Even if it is high in quality, there is no value added to your business.
On the other hand, strong branding helps provide value to your business that goes beyond all the physical assets.
7. Branding increases employee pride and satisfaction
Branding is not just for the external image, it affects how employees view the business too.
When people work for a brand that has a strong positive image in the market, their job satisfaction doubles up and they feel more proud to be associated with the business.
And there you go with some of the reasons why branding is very important for businesses. However, branding is also a continual process with long-term goals in mind.
So let us quickly move on to how to build a brand, where to start, and how to go about this process.
How to Build a Brand From Scratch
We may sound repetitive here, but a lot goes into the process of building a brand. To make it easier to understand, let us break the process down into 3 categories.
These are the 3 important steps in the branding process:
Creating the brand strategy
Creating the brand identity
Handling the brand marketing
Now we can go ahead and take a closer look at each of these steps and everything that goes into them.
1. Brand strategy
The first step in building a brand is to create a brand strategy. This involves researching, identifying, and establishing your brand's voice and unique selling point.
Determine your brand's voice
Determining what your brand is going to sound like is very important for the branding process.
Does your brand exude luxury, power, or strength? Is your brand relatable and friendly, or sarcastic and humorous? Does your brand create trends or follow trends?
Such simple questions can help identify the right voice and tone for your brand.
For example, Tiffany's brand voice is elegant, witty, and classy. The brand maintains this voice throughout its social media posts, press releases, and marketing campaigns.
The brand's voice can also be what your brand stands for. If your brand promotes sustainability, reliability, or empowerment, these attributes can set the voice of the brand too.
Over 71% of consumers say they expect brands to take a stand on sensitive topics and help raise awareness.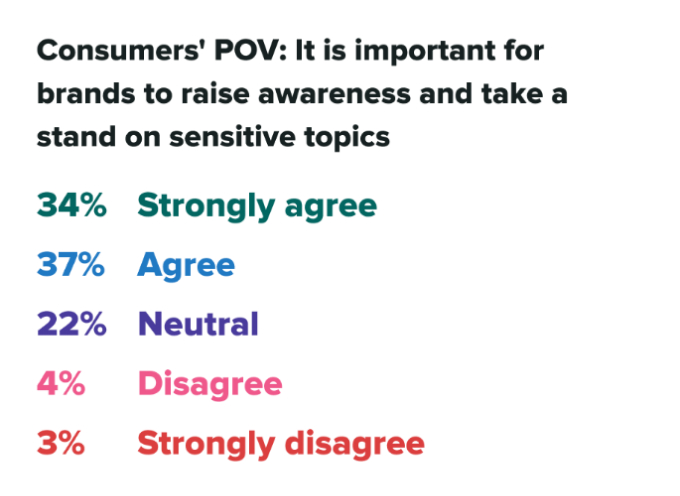 For example, Dove's voice is generally very empowering and affirmative. Through their ads and social media posts, they promote equality and a positive image of beauty.
Once you have identified your brand's voice, ensure that you maintain this voice and tone throughout.
Determine your brand's ideal market
There is no question about why you need to identify your target market. If you want to sell something, you should know who is more likely to buy it.
Determining your ideal market will help focus your marketing activities and save you a lot of time and money. When you target the right audience, the chances of converting them into customers are also very high.
Determining your ideal market is a research-heavy step in branding. You should have a framework that you will fill with the details of what you think could make for your ideal customer.
The aspects of this framework include gender, age, location, interests, challenges, fears, etc.
Say you are selling yoga mats online, your ideal customer will look something like this:
Framework
Ideal Customer Details
Gender
All gender
Age group
18 to 40 years old

Location
USA
Challenges
Stressful work environment
Unhealthy food habits
No time for a workout
Goals
To stay fit
Increase focus
Manage stress better

Interest
Yoga
Aerobics
Fitness
So that draws a basic picture of your ideal customer or ideal buyer. Now all you need to do is find the channels through which you can target these buyers, and put out highly engaging ads or promotions.
Research competitors and top players
Once you have your brand voice decided and your target market locked, the next step is to perform a full-on competitive analysis.
Competitive analysis is like testing the waters by dipping your toe before deep-diving into the water.
You need to find who are your competitors and the top players in your industry, and your target market.
This is how you can gather the information that will help with your branding process:
Visit their website to analyze their brand identity like colors, logo, tagline, vision, mission, etc.
Analyze their pricing strategy. How competitive are their prices? Can you offer a lower price somehow?
Go through the customer reviews and ratings to find the pros and cons of your competitors.
Visit their social media channels to find their brand voice and how they are using it on these platforms.
Analyze their unique selling points. What sets them apart from the rest of the businesses in the market?
Find out if they are addressing their customer's challenges and pain points. This is basically your window of opportunity.
While this is for all the other competitors, when you have a top player in your market, perform a SWOT analysis on them.
SWOT analysis is nothing but analyzing your top competitor's strengths, weaknesses, opportunities, and threats.
When you are starting out, it is obviously impossible to compete directly with the top players in your industry. However, you can learn a lot from the SWOT analysis, that can help you grow your brand and someday even face off with the top players.
Determine your brand's Purpose and USP
We are sure you started your business with a purpose and you have set some goals for yourself. However, when it comes to branding, this purpose and goals are not enough.
The purpose of your business differs from the purpose of your brand.
For example, you are selling skin care products. The purpose of your business may be that you are passionate about skincare products and want to create your own line of skin care products.
When it comes to the purpose of your brand, it might look something like- "Creating a completely organic and eco-friendly line of skincare products."
British-American author Simon Sinek has come up with a unique and helpful model to identify the purpose of your brand. This is called The Golden Circle.
The three parts of this golden circle are as follows:
What do you offer your customers?
How are you different from others?
Why do you exist?
Simon believes that people start noticing the 'What' aspect first, however, what converts them into customers is the 'How' and 'Why' aspect of your business.
People don't buy what you do; they buy why you do it.
Simon Sinek
Pro Tip
Here is a simple template that you can use to come up with a unique positioning statement for your business. We offer "products/ services" for the "target audience" to help them "combat a challenge faced". Unlike other brands and organizations, we "your brand purpose".
2. Brand identity
Visual cues play an important role in branding. You have surely heard the phrase, "Out of sight, out of mind."
This phrase has a very serious marketing connotation to it. If your target audience is constantly exposed to the visual cues of your brand, that is enough to increase brand recognition.
However, these visuals cannot be random. It should be consistent and must reflect your brand's values.
Determine your brand colors
Starting with the obvious, visuals and colors go hand in hand. Determining your brand colors is the first step to creating a unique identity for your brand.
With the number of colors and shades out there, it is not an easy task to find the set of colors that are best for your brand.
Also, every color has a different psychological effect on people. While the food industry uses hues of red, jewelry stores use shades of beige, the automobile industry uses blue and black, etc.
This is called 'color theory' and understanding the color theory is very important to choosing your brand colors.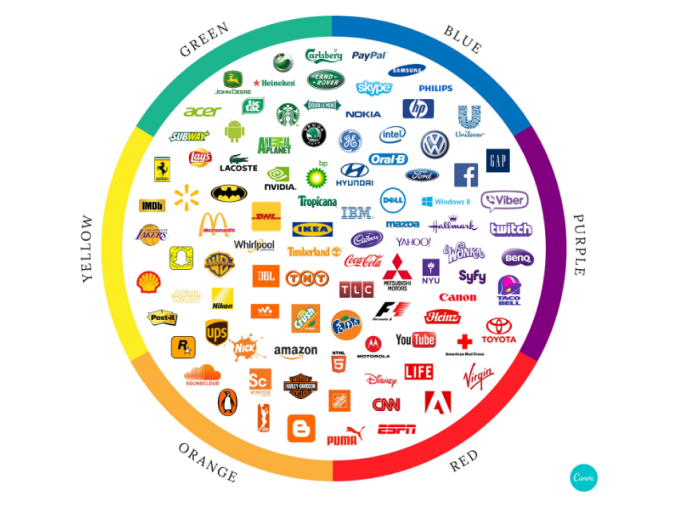 You should be choosing hues that describe your industry the best. You can start by analyzing the colors used by your competitors and the top players in your industry.
Take a screenshot of your competitor's website. You can use Imagecolorpicker.com, which is a free tool that helps you pick the colors used by the brand, along with the HEX code for each color.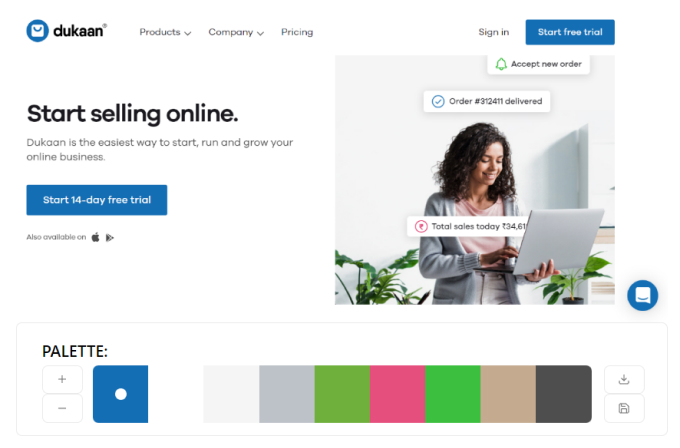 Another helpful tool to find color palettes that blend well with each other is Coolors. This is a color palette generator that you can use to find the best hues for your brand.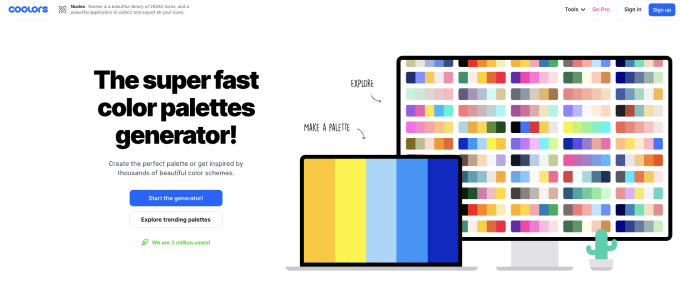 This website helps you pick colors from images too. So you can upload a screenshot of your competitor's website or social media posts to find inspiration.
When you have a color palette ready, the rest of the actions involved in creating your brand identity becomes a lot easier.
Come up with a brand name, logo, and tagline
When you are starting a business, you would have ideally started with a name. However, when you are building a brand, you must go over the name you have chosen and ensure that it represents your business in the best way.
Brand name need not be very fancy or even make sense to people, but it should be unique and must stand out.
Here are the different types of brand names with examples:

| Brand Name Type | Example |
| --- | --- |
| Simple | Dove, Apple |
| Descriptive | The Beard Company, The Shoe Factory |
| Strong and bold | Amazon, Virgin |
| Greek | Apollo, Nike |
| Invented/ made up | Google, Adidas |
| Acronyms | HP, BMW |
| Location-based | Qatar Airways, California Pizza Kitchen |
| Founder's name | Ford, Calvin Klein |
Hopefully, these examples have given you some inspiration to come up with a name for your brand. If you are still short of ideas, you can use brand name generators like Looka, Namelix, etc.
The next step is to design a logo for your brand. Again, there are multiple types of logo designs that you can choose from.
1. Monograms – IBM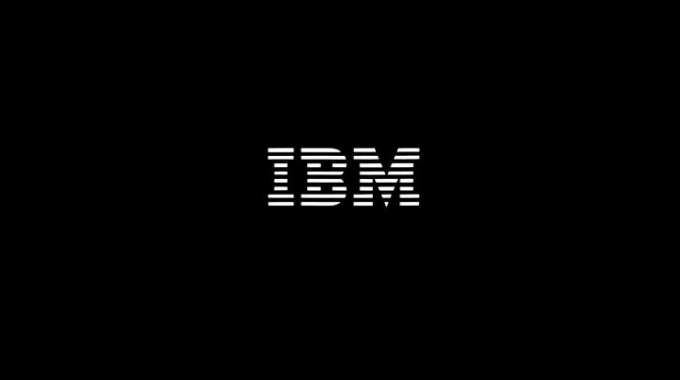 2. Wordmarks – Coca-cola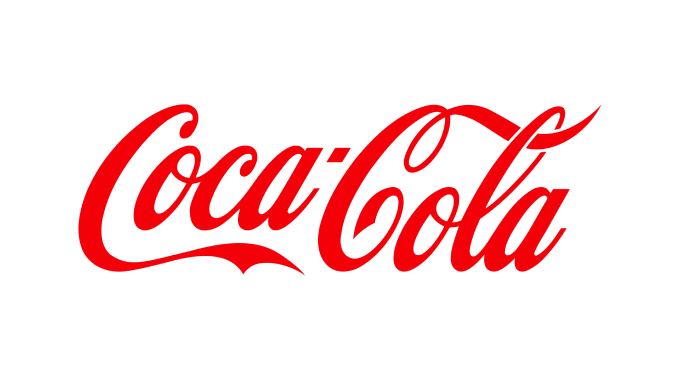 3. Brand emblems – Harley Davidson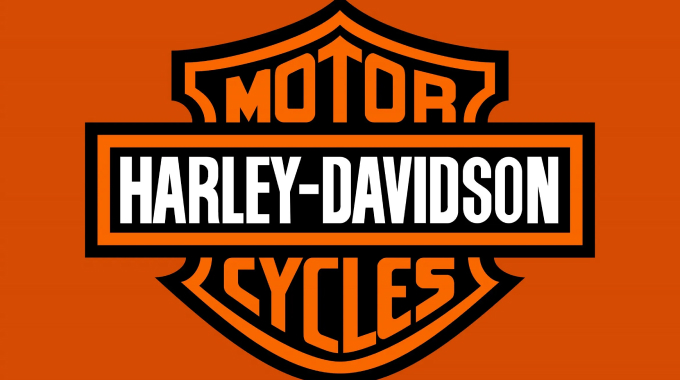 4. Pictorial representations – Twitter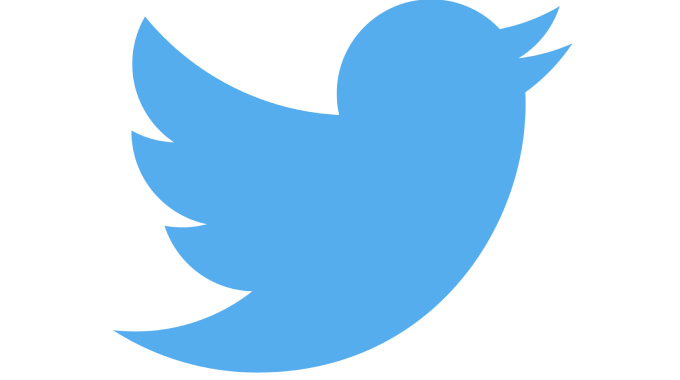 5. Mascots – KFC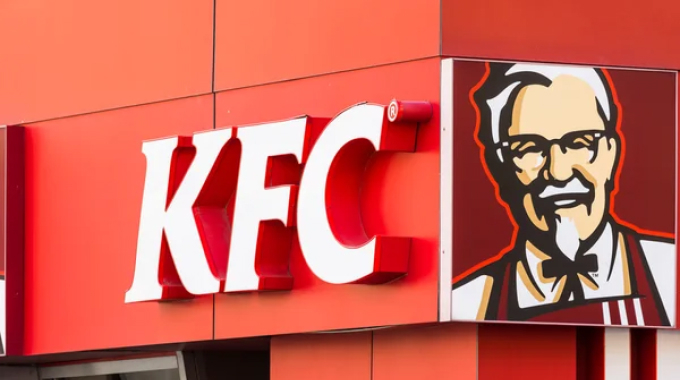 To create logos, you can use tools like Canva, Adobe, etc. These websites already have a range of logo templates that you can customize for your brand. If not, you can draw inspiration from these and design your own logo.
And finally, come up with a tagline or a slogan for your business. Every huge brand has a custom tagline that is instantly recognizable by us all.
For example, "Just Do It" by Nike or "Because you're worth it" by L'Oreal.
Creating a tagline takes creativity and wordplay, which may not come easily for a lot of people. Dukaan's Slogan generator can help come up with some taglines that you can further personalize for your brand.
Create a professional eCommerce website
The final piece of the puzzle in creating your brand identity is a stylish and professional-looking website.
Creating an eCommerce website differs from other websites as you need to have eCommerce features like shopping cart, payment gateway, shipping options, etc. integrated.
We all know that building a website needs coding skills and technical knowledge. For this very reason, a lot of sellers are apprehensive about starting an online store.
However, eCommerce platforms like Dukaan make it very easy for sellers to build their eCommerce stores without the hassle of coding or designing.
With Dukaan, you can build your eCommerce website within a minute. All you need to do is to enter a few details and your eCommerce website is created by Dukaan AI.
You can then customize the website by choosing a different theme and adding your brand elements like logo, tagline, colors, etc. to the theme.
You must ensure that your website exudes your brand identity, values, and, more importantly, your brand voice.
3. Brand marketing
The final part of branding is marketing your brand. You have found the voice for your brand and analyzed the purpose. You have also given your brand a unique identity with your own website, logo, etc.
But the question is, how will people get to know your brand?
To create a powerful brand image, creating brand awareness is very important. You can do this through the following actions:
Create an SEO and content marketing strategy
Once you have your website ready to go, fill it up with content that is both relevant and SEO rich.
Start by performing keyword research for your industry and niche. You can also find out what keywords are being used by your competitors.
Then, create a set of topics surrounding your keywords and start writing blogs for your website. If you are not as much of a writer or you do not have the time for it, you can hire freelance writers from sites like Fiverr, Upwork, etc.
Content marketing is not specific to websites alone. You can create content for social media platforms, offer to guest blog, engage in Q&A forums, and so much more.
The only important factor to keep in mind is that the content should be highly relevant and engaging.
When your target audience starts noticing your content, they will be curious to know more about your brand and they will visit your eCommerce site.
SEO and content marketing is the easiest way to drive traffic to your website organically. These results are also very long-term.
Use social media to build a following
Social media is a very powerful tool for building a brand. At its core, building a brand is all about getting people to know you, trust you and stay loyal to you.
There is no better way to reach out to the masses than through social media platforms.
The number of people using social media has been constantly raise and as of 2021, there are 4.48 billion active social media users.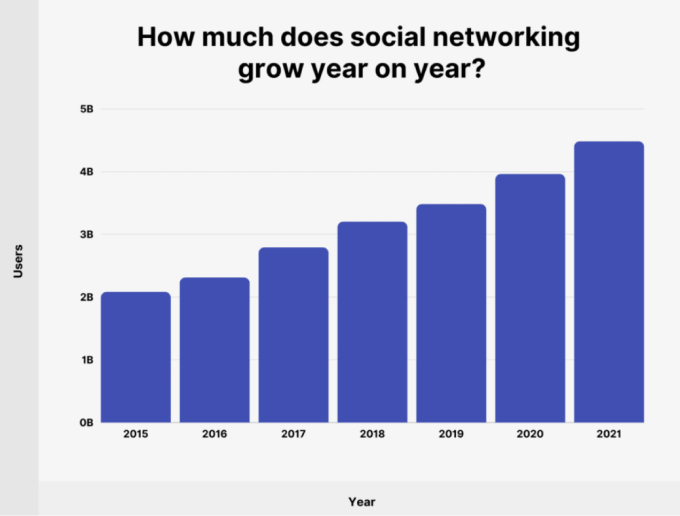 Checking social media is the first thing people do as soon as they wake up in the morning and the last thing they do before going to bed.
That said, you can use this fact to your advantage and reach out directly to your target audience with interesting, innovative, and engaging content on social media.
Starting with a great bio, like the Wendy's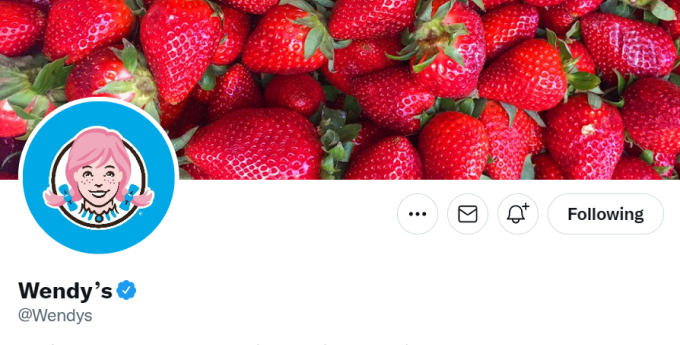 And then start adding content that reflects your brand voice. for example, Innocent Drinks on Twitter uses dry humor that kind of mocks people in the funniest way.

Durex India is a great example of content that teases its followers in a classy, yet funny way.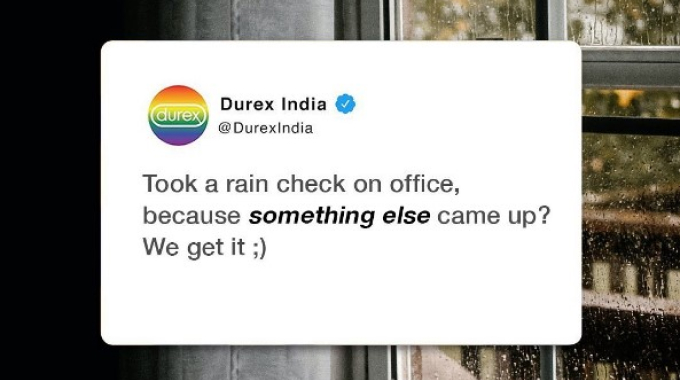 There is a learning curve involved in coming up with interesting and relevant content that is loved by your audience.
But once you get the hang of it, you can gain followers by hundreds, thousands, or millions even!
Run paid campaigns to create brand awareness
Running paid ads is the best way to drive some traffic to your website immediately. It is like a short-cut for organic marketing.
Paid advertising helps create brand awareness, drives traffic to your website, and encourages viewers to take action.
You can target your ideal buyers through the right filters while you are setting up your ad.
Paid ads can be run on search engines like Google, Yahoo, Bing, etc., and also on social media platforms like Facebook, LinkedIn, Twitter, etc.
You can research and analyze which of these platforms is the right place for you to reach out to the maximum of your target audience.
You can run ads on multiple platforms too. However, you need to have a huge budget and bandwidth that monitors these ads continuously.
Conclusion
Branding is an integral part of your business and your organization. Every aspect of your business will be associated with the brand that you build.
It does not stop with simply building the brand; it is a non-stop process where you have to keep managing your brand while adapting to the changing market conditions.
If you understand the nuances of branding, it can be a very interesting and enjoyable process. You are simply turning your business into a celebrity that people will recognize immediately and follow loyally.
We hope this article has provided you with all the information and inspiration to get starting on your own branding journey.
FAQ's
1. What are the 3 important steps of branding?
Brand strategy, brand identity, and brand marketing are the 3 important steps of branding.
2. What does a brand need?
A brand needs its unique voice and purpose more than anything else. Without these two elements, you are just one among a hundred other businesses.
3. How do you build a brand with no money?
It is really hard to build a brand without any money, but not impossible. You can start your business on social media like Instagram, Facebook market, etc. for free of cost. You will have to work hard to create a following for your business on these platforms. You can create your brand logo, business card, etc. for free on Canva. With every order you receive, add these little brand elements to the shipment. Slowly but steadily, your brand will start gaining recognition.
4. What makes a strong brand?
A strong brand is one with a strong purpose and its target audience believes in what the brand stands for. It should express its purpose consistently in its identity and its products/ services offered.
5. What is a weak brand?
Weak brands are the ones that have a very low profile and generally stay under the radar. They do not have clear communication and their customers do not connect with their business.