Getting a memorable and easy-to-share domain name is worth a million dollars. Which domain name registrar should you go with? Let's find out.
Why? Because a domain name is how people share and recommend you. It only makes sense to get a catchy one that's easy to remember.
Where do you get a domain name from? Well, you buy from a domain registrar. Here are the ten best domain name registrars.
What does a domain name registrar do?
Here's a simple way to put it – Can you imagine having to type out IP addresses to visit websites? No right! It's next to impossible to remember long IPs in the times we can't remember our own 6-digit passwords. 😀
This is where these domain name registrars are heroes. They can be companies/ websites that allow you to buy/ register domain names for your own website. They make lives easy by providing a short and apt name for every website that's easy to remember. It's safe to say that the internet would cease to exist without these domain name registrars.
All the domain name registrars have to be accredited by ICANN (International Corporation for Assigned Names and Numbers) – a non-profit organization that manages domain names. ICANN invites companies to apply for accreditation so that domain names can be made available to everyone. These companies than fight amongst each other to sell the name licenses that match your needs the most.
How to choose the right domain registrar?
Of course, you can buy domain names from anyone. But choosing the right domain name can get you a lot of benefits.
Charges (actual & hidden): The first thing that everyone gets drawn to is the pricing. One may naturally tend to pay the least. But you need to be wary of incredibly low prices. Some registrars offer low prices for the 1st year but charge exorbitant renewal fees from the second year onwards. You can register a domain name for 1-10 years.
The pricing varies accordingly. Before you commit to a domain name registrar, do check for any hidden/ additional charges like domain name transfer, renewal fees, etc. Typically, a domain name should cost less than $14.99/year. If you notice the domain charges being higher, please check if your registrar has charged you for anything extra. Make sure that you double-check the checkout page and unselect any upselling opportunity for the registrar.
Domain transfers: If you are unhappy with your domain registrar you can transfer your website to another one. This need seldom arises. Some domain registrars make it extremely easy to transfer their domain names.
But some of them make it extremely tedious and charge you an extra fee for doing the same. Please make sure you read the transfer policy before signing up for a domain name. One thing to remember is that you cannot transfer your domain name in the first 60 days. This is one of the ICANN norms.
Domain Expiration Policies: Domain names expire after a stipulated time. You can opt for auto-renewal to avoid problems in the future. If you forget to renew your domain name due to any unforeseen circumstance, then your domain name is up for grabs for everyone. Many businesses have suffered the consequences of missing the renewal payment date. It is advisable to check if the domain registrar you choose offers a grace period for renewal.
User Reviews: This rule applies to anything you buy online. People will leave negative reviews for any and every product/ service. Before you commit to a specific domain name registrar, do some research. Read a few reviews online. It may help you in filtering out what works for you.
I usually check multiple domain name registrars for available names.
It's good to know what options you have.
– Suumit Shah, CEO, Dukaan
Now that we know the basics, here are the best domain name registrars.
10 Best Domain Name Registrars
Let's start with the first one.
1. Domain.com
Domain.com currently powers over 1.2 million websites around the world. They started out as primarily a domain name registrar. But at the moment they offer a host of other services like email, SSL certificates, web design, email marketing, URL forwarding, email forwarding, transfer lock, and total DNS system.
Pricing
Introductory prices for the domain name are on the lower end of the spectrum. For shared hosting, the second year's renewal price is the same. But for WordPress and VPS hosting, the charges will be marginally higher. Domain.com offers a 30-day money-back guarantee on some products and services. This is not applicable to domain names.
Pros
Top Domain Registrar: It is the market leader in the world of web hosting services which also means that you have a higher chance of finding a domain name that suits your requirements.
Clean Interface: The best thing about domain.com is the clutter-free and neat interface. The website is easy to navigate. The pricing and charges are straightforward and visible on the first few screens themselves.
Flexibility w.r.t Bandwidth: Domain.com allows you to scale up your website whenever the need arises. You don't have to waste bandwidth on a website with low traffic volume. Neither do you risk your website crashing when a high volume of traffic hits it? The flexibility offered by domain.com allows your website to adjust as per traffic demand.
Unlimited Subdomains: Once your business grows, your website will also grow more complex. Almost like a tree branching out, you will need subdomains within your website to cater to the growing needs of your business.
VPS Hosting: Say goodbye to shared servers. Domain.com offers VPS hosting which will allow your website to be independent. It is easier to scale up your website when you are on VPS.
Otherwise, your website's functionality can be affected by the traffic on the other websites, on the shared server. VPS hosting also gives you access to a dedicated customer executive who will be able to resolve any issues that crop up.
Cons
Limited Content Management System support: Popular CMS systems like WordPress or Jumla are supported but many niche providers are not supported.
Being a market leader, their customer support representatives are hard to get hold of. So if you have an issue, please be prepared to be talking to some distant call center executive who may not be able to help you.
Designed for pros: There is no onboarding process. Domain.com just assumes that you are a professional who knows what to do once you have bought a domain. If you are a newbie, you are bound to be a little lost.
2. Bluehost
It is one of the top 20 web hosting websites handing over 20 million websites. Bluehost has top of mind recall value since they have been in the business for so long. It is an ideal web hosting provider if you are a beginner. Their step-by-step onboarding process and automatic WordPress installation are just perfect.
Who wants to go through tedious and complicated websites when things can be handled in a simple manner? 😉
If you are a discount seeker, sign up for 36 months. Else you end up paying a fair bit of renewal charges. Bluehost is not the cheapest registrar around if you plan to pay them YoY.
Pros
Easy to use and set up: Some domain registrars assume that you already know what needs to be done to set up a website. Bluehost doesn't make this assumption about its users. They handhold you by asking questions leading up to setting up your website. This is a stark contrast against Domain.com's straightforward interface that assumes that you would know the technicalities of hosting and running a website.
A lot of storage: The basic plan comes with 50 Gb of storage which is pretty good if you are running a website for a small to medium-sized enterprise. The basic plan allows you to keep 2,00,000 files at the most (3,00,000 if it is the Pro Plan)
Unmetered Bandwidth: Bluehost guarantees you a lot of bandwidth for your website.
Shared Server: Bluehost offers you a wide range of server types. You can opt for a shared server if you are just starting out. If you are not expecting any large traffic on your websites, this is the sensible way forward. The shared pricing ranges from $8.99 to $25.99/month.
Cons
Constant upselling: If you are not careful while checking out, you would have paid for services you didn't even ask for. Bluehost has a habit of constantly upselling its visitors.
Compromised Speed: Their servers are located in the US. If your website is meant for non-U.S. audiences, it will be slow to load. Bluehost often does not offer the fastest websites to its customers.
Back up: Bluehost does create daily, weekly, monthly backups that you can download and restore. But 3 is the limit. You only get them 3 times. There are other domain name registrars that offer backup up to 20 times in the basic plan. You may choose to add the on-demand backup option. But it is on the pricey side.
3. Network Solutions
Network solutions is one of the oldest domain name registrars in the world. In fact, from 1993 to 1999, they were the only company authorized to register domain names in the world. It was only in 1998, after the formation of ICANN, that their monopoly slowly began to diminish.
At the moment, they are a subsidiary of web.com which is the fourth-largest domain name registrar in the world. They had over 6.8 million domain name registrations as of August 2018. Network solutions is primarily a domain name registrar with most of the web design and content marketing solutions handled by their sister company web.com.
Pros
The oldest domain name registrar: It may not sound like a big deal. But the entire cyber ecosystem is so fragile and ephemeral. It seems like an impossible task to stay alive and relevant for almost 30 years.
But Network Solutions has done precisely that. It is a company that won't go bust overnight. You can trust that if you are hosting a site through them, you don't have to worry about your domain name provider shutting shop and leaving you in the lurch.
If longevity is a priority, then Network Solutions is the answer for you. Fun fact – They even offer you a 100-year web hosting option. Although I am not sure about legal clearance from ICANN.
Tech Support: They offer 24×7 customer support with a very tech-savvy team. You can trust them with your technical issues completely. In fact, they are some of the few internet service providers, who provide you the option to call on a phone number.
They take their customer support service seriously and invest in it. They also invest in creating a library of articles that can guide you to resolve your own issues.
Cons
Expensive: Domain.com may offer an initial discount (10%) for 1 year of web hosting but they renew at $37.99 every year. Nobody wants to commit to a website domain for more than a few years. Hardly anyone will avail of the 40% discount offered by 10-year domain registration. So imagine having to shell out an extra $38 just for renewals.
Surprise fees & upsells: Navigating through a Network solutions checkout page is like walking through a landmine-infested path. You never know what plugin has been discreetly added to your checkout page without your knowledge. If you are a novice, you would not know what plugin is a must-have and what is forcefully being added.
The same tactic is employed during renewals too. It is extremely hard to simply renew. You will have to unclick random plugins you clearly don't need.
Features: There are several basic features that are provided by other domain registrars in the basic plans. Network Solutions doesn't provide them in their default plans. Something as basic as web forwarding to an HTTPS address is not an option.
They don't offer email forwarding for free. Even their advanced DNS functionality is buried deep inside. Who wants to navigate through dozens of useless plugin upsells to reach what you actually need?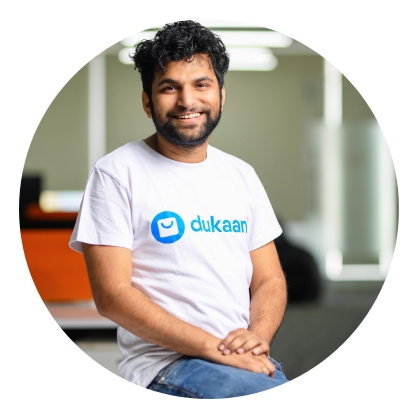 Keep an eye on domain renewal charges.
That's where domain registrars usually hide the actual cost.
– Subhash Choudhary, CTO, Dukaan
4. GoDaddy
GoDaddy is another large player in the domain registration and web hosting business. Up until June 2020, GoDaddy.com has over 20 million customers and more than 7,000 employees worldwide. GoDaddy has steadily grown since its inception in 1999 as Jomax Technologies. In April 2005, they became the largest domain registrar under ICANN. It is basically the Amazon equivalent of domain registrars and web hosting sites. If you want a standard domain name provider with very low prices for the first year, then GoDaddy should be your choice.
Pros
Affordable pricing: First-year pricing for domain names can be as low as $4/ month. If you are experimenting and are not looking at hosting a website for long-term duration, this would be ideal for you.
Reputable Platform: Since it has the largest market share, everyone knows about them. The company is steadily growing and is constantly adding new features and offerings for customers. You don't have to worry about them going bust and you losing the domain name.
Easy WordPress Installation: you get one free WordPress account with your web hosting charges. It is a simple one-click process to install it. It is perfect for newbies who don't know a lot about web design and content automation.
Benefits & Bonuses: GoDaddy gives a lot of benefits to its customers. You get $100 for good AdWords, $50 for bing or Facebook, and a lot more features upfront when you sign up.
Cons
Slow Response Time: It is simple to start a website. But god forbid if you have an issue with it, you will have a tough time navigating through their customer care.
Their average response time is 48 hours, which is eons in the internet world. Any follow-up questions and responses will take another 48 hours. If something goes haywire, consider losing weeks' worth of time to resolve the issue
No live chat support: Chatbots may be annoying. But an absence of any kind of customer support is a bit too much for a huge domain provider like GoDaddy.
They are probably confident that people won't come across roadblocks while setting up websites through them.
Not the best internet speeds: Being the biggest web hosting service provider has its drawbacks too. Due to its sheer size, slower internet speeds are slowly becoming an unfortunate byproduct of GoDaddy.
The economy plan doesn't allow for unlimited websites: Even though you get a free WordPress plugin with the economy plan, you can only limit it to one website and 100 GB of data. It can be restrictive for some.
5. Hover
Hover is a newcomer in the domain registration business. Technically it is an offshoot of Tucows. inc which is the third-largest domain name registrar, worldwide. Hover's main USP is that they stick to domain name registration.
Hover deals only in buying, managing, and transferring domain names. It does offer email services but they don't offer other essential services like web hosting or website building.
You need to understand that although these two things go hand in hand, Hover has a different mission. They don't want to be a one-stop solution for all your website building needs.
They simply want to let you buy a domain name which is like an online address for your website. They will neither provide you the bricks, cement, stone to build it nor will they give you furnishings to decorate your interiors
Pros
Simple Interface: It is neat and to the point. The main focus is on the domain search, which is why you are on Hover in the first place.
Top Level Domains (TLDs): ICANN has started giving out different TLDs, other than the .com, .net, .org. Now website owners have to ensure that their domain name is registered across all the possible TLDs applicable to their business. Hover offers a wide range of unusual TLDs. As of March 2020, they were granted access to over 460 TLDs.
Transparent Pricing: Most domain registrars trick people into choosing them, by displaying really low first-year pricing. They never talk about their renewal charges or the charges for the second year. Hover is transparent and honest about their monthly and annual charges along with renewal fees.
Customer Care: They provide actual human operators to help you resolve your technical issues. This is totally unlike the big players in the domain name business with a 48hr turnaround time. Hover doesn't have an automated chatbot, handling your problems. Whether you are emailing or calling, be assured that there is a human on the other side trying to solve your problems.
Data Protection: Hover takes data protection very seriously. At the checkout, you have the option of controlling how your data is used by them. Be assured that you won't be flooded with tons of spam emails trying to upsell your different services unless you choose to do so.
Cons
Lacks other website building services: Like discussed earlier, they are not a one-stop solution for all your website development needs.
Pricing: It is not the cheapest domain name provider out there. It may be the most honest one, but you might find other domain name registrars offering heavy discounts on short-term website leasing.
6. Dynadot
Dynadot is an online marketplace to buy, sell or bid on already registered domain names. If your desired domain name is owned by somebody else, but is listed for sale or hasn't been renewed, Dynadot is the place to be. It also gives you access to a wider range of TLDs. Unlike Hover, Dynadot offers complimentary services like web hosting and content marketing.
Pros
Simple Search & Purchase process: Dynadot has a clean website with the sole purpose of providing you the information you primarily need. There is no clutter or hidden charges.
The domain names' availability, their rates, renewal charges, and transfer fees are all communicated clearly on the website itself.
Transparent Pricing: Simple and straightforward pricing with clear communication about renewal and transfer charges. They don't hide the extra charges, nor do they trick you into upselling or cross-selling a new service.
Upselling Strategy: They don't bombard you with the upsells like Bluehost. Dynadot gives you the option to upsell if you choose to.
Their checkout page doesn't trick you into buying plugins and services you don't need. Even their website is not cluttered with unnecessary information/ offers.
Cons
No onboarding: Once you have bought a domain name, the portal does not help you any further. It is designed with the assumption that you know what to do with your domain. There are no clear instructions provided to ease you into the website building process. A little bit of a challenge for the beginners out there.
It is not a website builder: Remember that domain is just an online address for your website. Once you have bought a domain name your work doesn't end.
You still have to build a website from the ground up. They do offer complimentary services like web hosting etc. But if you want to keep it separate, it won't be possible. You will have to use Dynadot for all your website needs.
No shared server: Dynadot only offers VPS, which is great if you know how to use it. There may be people out there who don't want to handle all that, or they may have a website that doesn't attract that kind of traffic.
A shared server would save them a lot of hassle.
7. Namecheap
Namecheap is a budget-friendly domain name registrar and web hosting service provider. They currently have over 10 million registered users and 11 million domains.
The company was founded in 2000 with the simple aim of providing cheap web domains. Add an awesome customer support team as the cherry on top. Namecheap has steadily been growing and acquiring market share ever since. Nobody can compete with them on pricing alone.
Namecheap is an independent player in an industry run by tech giants who own multiple players. They can focus on being transparent in many aspects.
They don't hide any charges and even renewal rates for websites are quite clear (instead of being hidden behind several layers of the website).
Pros
Pricing is the best: They really stand by their name. They have a straightforward USP, i.e. selling domain names cheaply. That is precisely what they do. If you do choose to buy a domain from Namecheap, make sure you keep an eye out for ongoing offers and promotions before you pay for anything.
Free Whois guard Privacy: They don't sell your data to other service providers. You will not be inundated with emails, newsletters, or phone calls trying to upsell and cross-sell to you. Namecheap provides free Whois and domain privacy on the purchase of domain names with them. Be assured that your personal data is in safe hands.
Good Customer Support: They have a live chat option with customer support representatives. You can solve all your tech issues with a simple chat with a customer care executive. They have an in-depth knowledge base that generally covers most of the issues that you might run into.
Cons
No phone support: They don't offer a 24×7 helpline number where you can speak to actual humans. You can only chat online to get a resolution for your problem. If you were to raise a ticket to ask for a complicated problem resolution, it won't happen immediately.
Few Specialist plans/ add-ons: Namecheap is not focused on website hosting. They will provide you enough support to get your website up and running. But they are not entirely into providing you with a wide range of specialist add-on services.
8. Google Domains
Google became a domain name registrar in 2005. But it was publicly launched in a beta testing mode in 2015. It continues to remain in beta mode even today. It offers domain registration (including private ones), DNS hosting, dynamic DNS, email forwarding, and domain forwarding.
A major point to note is that Google Domains is strictly a domain registrar. It does not offer any kind of complimentary web hosting.
You can use Google sites to build a website and get some storage. But you will eventually have to connect it to a web hosting service provider like Kinsta. The one benefit of using google domains is that Google makes it easier to connect it to other google based services, like G-Suite for business email and google search console.
Pricing
Google Domains does not offer differential pricing for the first year and second year. Nor does it give you a discount if you pay for a greater number of years. If your domain costs $12 for one year, it will cost $24 for two years. Renewal charges will also be at $12. You can even turn on the auto-renewal option to save the hassle of remembering to renew every year.
The only exception happens if your domain has expired for more than 30 days. They will then charge you a nominal fee for re-activating your account.
Pros
Single sign-on & Familiar interface: Everyone has a comfort level with the Google interface. You don't have to create a new login, so long as you already have a Gmail account. The google domains account will sync up with all your other Google accounts.
Transparent Pricing: Google Domains is not the cheapest or the most affordable option around. But it has no hidden costs. It communicates all the charges incurred, clearly to its customers.
Free Privacy Protection: While buying a domain name, you have to give your personal data. This data can be used or sold to any service provider. Some domain registrars charge for privacy protection but google offers this for free.
Cons
Cheaper alternatives available: If price is your main criteria for choosing a domain registrar, then this may not be the one for you. It may not offer you the lowest pricing.
Fewer Variety of TLDs: Google Domains offers around 100+ domain extensions. But compared to others, this is a figure on the lower side. For instance, Namecheap offers around 400+ domain extensions.
9. NameSilo
NameSilo also has a live marketplace that lists the domain names that have been listed for sale by the current owners. As of 2019, NameSilo has around 3.4 million registered domain names and falls in the top 15 domain registrars in the world. You can easily place a bid on the auction and negotiate directly with the owner.
Pros
Variety of TLDs: NameSilo offers a wide range of TLDs that go a step beyond the general domain (you know like .net, .org, .inc, etc) They offer around 400+ TLDs.
Transparent Pricing: You don't have to waste any time trying to scout the best price on NameSilo. The prices are listed according to their available TLDs. The price is also broken down as per discount percentage. The transparency in pricing offered by NameSilo is a refreshing change. Not all domain name registrars are that clear with their pricing plan.
Upsells (that are not so annoying): Added features and services are present in the background on their website. There is no unnecessary upselling and cross-selling happening in the form of pop-ups and hidden charges. If you want a bonus feature, you can look for it and pay for it.
Cons
Shady Website Interface: The website doesn't look like that of a professional company. I think NameSilo should consider working a little bit more on their UI and UX.
If you are buying a domain name you would not want to buy it from a company that looks like it will run away with your money. At first look, the NameSilo website doesn't evoke any confidence. If you google NameSilo one of the FAQs reads – "Is NameSilo legit?".
Lack of Onboarding: NamesSilo is one of the domain registrars that feels like their work ends once they have sold you a domain. Unfortunately, not everyone is skilled to tackle web hosting and website building on their own. This lack of onboarding process can be worrisome for newbies.
No Separation between domain and web hosting: You can't separate the two on NameSilo. If you want a different web hosting service provider, you will have to use a different domain registrar.
10. FXDomains
FX domains have a focus on competitive pricing and a simplified web hosting process. They always have ongoing offers and promo codes that give you even better pricing than the ones listed on the website.
FXDomains offers over 300+ domain extensions, web hosting, security & privacy, and email on-demand – all on the same platform.
Pros
AI-driven domain name generator: If you can't find a domain name of your choice, the website offers an AI-driven name generator that will combine words to find you a suitable domain name that is available.
Security: FXDomains cares for their customers' data. They protect websites from hackers by giving you the best-in-industry SSL certificates. After all, a safe site will also lead to higher SEO rankings.
Easy to use tools: FXDomains is designed for beginners. They take care of everything from WordPress plugins to email marketing. They have simplified everything so that even novices can host and build a website and run it seamlessly.
Cons
No brand recall: FXDomains is not one of the most commonly used domain name providers. It is one of the low-ranking domain name providers that not many people are aware of
Charges for renewals: Any spike in renewal charges is not communicated to you if you have turned off the auto-renewal. Sometimes the third year's pricing is shockingly high.
Conclusion
So which is the best domain name registrar and where should you buy a new domain name from?
Buy domain names from reliable, trustworthy, popular registrars and not cheap unreliable ones.
Domain name registrars have gone through a lot of evolution in the last decade.
It is no longer the sellers' market. The entry of several players in this industry has led to competitive pricing and a sense of responsibility amongst the domain name registrars.
Gone are the days when these web portals were filled with pop-ups and an unnecessary desire to trick you into buying something you didn't need. Though such portals exist even today, the most popular domain name providers in the industry boast of transparent pricing plans with no hidden charges.
As someone trying to start their online business, we recommend going for popular domain registrars that you can trust and rely on. A few cents in discount may appeal now but might cost you later on.
Luckily, if you are on Dukaan, you can even create your own app and have a custom domain name to your store if you wanted to.