Thinking of going digital with your boutique business, but have no clue where and how to begin? You are in luck! Everything you need to know about how to start an online boutique is integrated into this guide!
Owning an online boutique in 2022 is an intelligent move, primarily because digital technology is advancing rapidly, and these technological advancements are redefining consumer behaviour.
According to a report, retail e-commerce sales reached approximately USD 5.2 trillion in 2021 all over the world. The numbers are expected to reach USD 8.1 trillion by 2026. These statistics, accompanied by the rapid adoption of digital technology across the globe, justify how lucrative an online presence can be for your boutique.
Advancements in digital technology allow shoppers to gather all product-related information and make their purchases from the comfort of their homes. At a time when all it takes is one click of a finger to make a purchase, there's no better time to start an online boutique.
Without further ado, let us dive into it!
How to Start an Online Boutique in 11 Steps
Like any other business, launching your boutique store online requires meticulous planning and involves several essential steps. To ensure your business reaches success, follow the steps given in the blog.
1. Figure the market gap
Ask yourself this: Among the various online boutiques available for shoppers, what makes your boutique stand out?
You need to carve out a need for your online boutique and ensure it has a competitive advantage. To get started on that, the most crucial aspect to consider is leveraging the market gap.
For starters, a market gap is an area or opportunity in the market for which there is customer demand but limited supply. Figuring out the market gap can help your online boutique stand out from the crowd.
Analyze the market by thoroughly researching it and discovering a possible market gap. It could be a line of vintage dresses for women or apparel for plus-size men.
Identifying a possible market gap requires ample research and time, but it is a crucial step before starting an online boutique. Basing your boutique on a growing consumer need, which other businesses do not fulfill, helps you create a niche for your business in the market.
2. Pick a niche
While an e-retail store comprises a plethora of generic products, an online boutique caters to a specific audience by providing a special class of products. This specific class of products denotes a specialized segment within the market, which in turn refers to a niche.
When it comes to picking a niche for your online boutique, there are numerous options. It could be women's fashion apparel, jewelry, or men's athletic wear. An online boutique becomes a one-stop solution for a particular line of products by featuring an exclusive space that fulfills your customers' definite requirements.
There are certain easy steps that you can follow in choosing a niche for your boutique.
Before identifying the niche of your online boutique, it is vital to know what you are passionate about. Knowing your area of passion is essential, as people tend to put more effort into things they enjoy. This also makes it easy to connect with your target audience.
Additionally, it is also crucial to identify your area of expertise or skill set. You might have superior knowledge about clothing or might be well-versed in skincare. Understand your skill set and recognize your expertise.
Finally, find the intersection between your passion and area of expertise and carve a niche therein.
3. Create a business plan
Curating a business plan would help you identify your goals. A well-laid business plan will outline your business goals, market challenges, and strategies. It will give you a clear idea of how to build your online boutique and what steps to take next.
Consider your business plan as a blueprint for your business. Here are the things that your business plan should entail:
Your business model and marketing strategy including steps to both run and scale your profits.
Competition analysis to always keep in focus what sets your business apart from the crowd.
Financial planning in terms of what startup costs can be expected and any possible hiccups along the way.
Now, let's get into the significant elements of a business plan:
Market research
Market research is mainly focused on determining your target market.
It is a thorough study of your market which helps discover the target customers and their needs. It also involves a SWOT analysis, which will allow you to identify your competitors and your online boutique's strengths, weaknesses, opportunities, and threats.
Financial planning
Through financial planning, you can get a fair idea of your business expenses and the overall investment required for setting up an online boutique. This can help you raise funds and plan accordingly.
Strategy
A business plan allows you to chart out your marketing strategy. You can build your strategy according to the target audience and market competition. You could rely on social media platforms and influencers to promote your online boutique or could implement high-end promotional strategies.
By creating a detailed business plan, you can gain a clearer picture of your online boutique and better understand your target market. With a business plan in hand, you can confidently move up the ladder and pursue the upcoming steps with more clarity.
Also, you might have to deviate a little from your business plan if things don't go according to plan, so be mindful to keep a little space for some flexibility.
4. Build your brand
With online boutiques popping up online every second as we speak, your business needs a definitive and unique identity to differentiate it from your competitors. Even with the best products, your audience will have trouble remembering you if your brand does not leave a lasting impression on them.
Developing your brand isn't only about selecting a name and a logo. It involves portraying your brand values and purpose to your customers to gain their trust.
Choosing a brand name, selecting a color theme and logo are the primary steps while starting a business.
A brand name or a trade name is the name given to a line of products or services, while a logo is a symbol of images and text representing a brand. To understand this further, let us dive further.
Choosing a brand name
To choose a suitable brand name for your online boutique, take into consideration the following pointers:
When deciding on a brand name, choose something that reflects the personality of your products. Your boutique's brand name should denote its essence and exude the aura of your idea. It should be original, catchy, and easy to pronounce.
More than anything, the brand name should cater to the exclusivity of your online boutique. Make sure it is one of a kind, i.e., there is no other business in the market with your chosen brand name.
To decide on a suitable brand name, you can take inspiration from the existing brands in the market. You can also play with different words relevant to your business idea and develop a portmanteau word, which is the blend of two or more words.
Deciding on a logo
A logo reflects your brand's personality, a symbol of recognition for your customers, so it is vital to do justice to it.
While deciding on a logo, take into consideration the following pointers:
A logo needs to be creative and attractive. It is a symbol of your brand, through which customers will identify and remember your boutique. Thus, the logo must be high on the creativity quotient and pleasing to the eyes.
It should coincide with the theme of your online boutique. For example, if your online boutique offers flamboyant indo-western dresses for women, the logo also needs to have that flamboyant style.
You can play around with logo-making software online to come up with your brand's logo. You can also take inspiration from the existing brands in the market or consult a graphic designer for some insights.
All in all, your brand name and logo should reflect your brand's personality. Moreover, there needs to be a seamless union between your online boutique, brand name, and logo.
5. Register your domain name
After choosing the brand name and finalizing on a logo, the next obvious step is to register your domain name.
A domain name is a unique address that is used to access websites. Since no two domain names are the same, hence, it is essential to register your domain name. The sooner you do it, the better if you don't want to compromise on your choice of name.
It is best to keep your domain name the same as your brand name as it helps with brand recall and offers an overall synchronized experience to your customers.
Registering a domain name for your online boutique includes the following steps:
The first step is to find a domain name registrar. There are plenty of domain name registrars available; consider the registrar's pricing and policy while choosing one. You can also register your domain via website builders.
The next step involves searching for your domain name's availability. Choose a domain name along the lines of the brand name, and tweak it a bit if it is unavailable. There are thousands of domains out there, and if your decided name is already taken, you can tweak it and register it. Remember not to deviate from your brand name completely.
Once you have found your domain name, choose a suffix. You can either go for xyz.com or choose a suffix with a country code, such as XYZ.co.in.
Finally, the last step is purchasing the domain name. Simply pay the registrar and get your domain name registered.
Here are some tips for choosing your domain name:
Keep your domain name short and sweet. The goal is to make it easy to remember and recall.
Carefully consider what Top-Level Domain (TLD) you want to use. Take into consider what extension best suits your business.
Avoid using numbers and symbols like hyphens. Keep the name as simple as possible.
6. Choose a website builder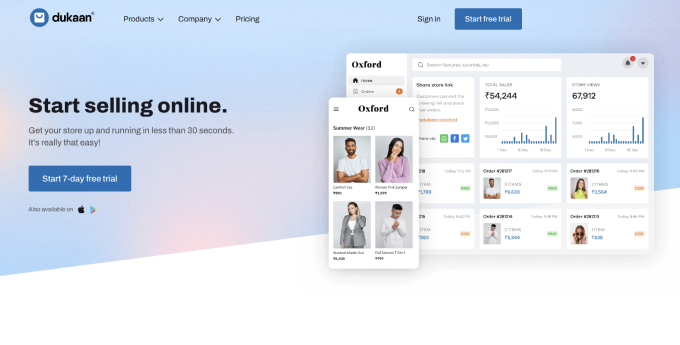 With all the other factors mentioned above sorted, it's time to shape how your business will look online.
Your website needs to be easy to access and navigate, allowing your customers a first-rate shopping experience in addition to being aesthetic to look at. It should accommodate all your present needs and be flexible enough to adjust to your future business requirements.
To achieve a seamlessly working website tailored to your brand's personality and needs, it is best to opt for a website builder.
A handful of website builders provide exceptional services and go out of their way to give you your desired result.
One of them is Dukaan, an eCommerce enablement platform, you can create your online boutique in less than 30 seconds. You can also launch your website through the Dukaan with zero programming skills. With the Dukaan, you can get access to multiple easy-to-use tools that allow you to customize your website according to your requirements and build a solid website to run your online boutique.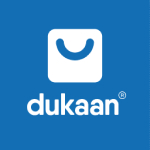 Launch, scale and manage your online business with just $14.99 on Dukaan. Annual plans start at $149.99 only.
7. Set up your online store
Once you have decided on a website builder, it is time to set up your online boutique. Setting up an online boutique might seem arduous, but the job becomes quick and enjoyable with the right website builder.
There are certain steps to setting up your eCommerce store to go from a basic store to one which reflects your business.
Let's take a look at what these essential steps entail:
Link your domain name. Make sure it helps the customers identify the type of website they are visiting.
Create product pages by importing your inventory. Make sure you use high-definition images and write clear product descriptions.
Organize your products neatly into product categories. Make your products easy to find to enhance your customer's shopping experience.
Optimize your checkout page to increase your sales. Overly-complicated checkout pages often lead to abandoned carts. With a multitude of competitive features offered by website builders, including secure shopping cart functionality, your online boutique will be ready to make sales in no time.
Customize the theme of your online boutique and give it an exclusive personality. Most website builders and eCommerce platforms offer a mix of free and paid options that you can select from. Take the help of designing tools or hire a professional designer to curate an aesthetic for your store.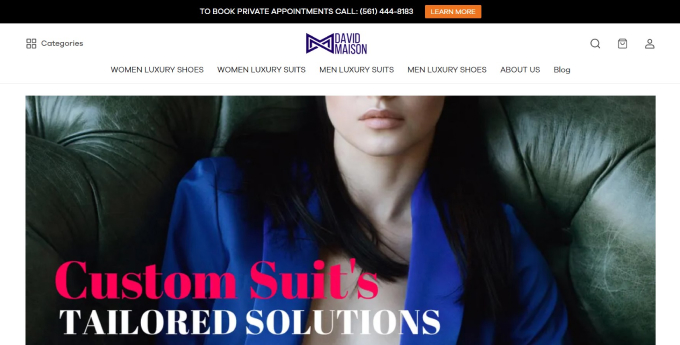 8. Focus on attractive packaging
So, now that your website is ready; the next important step is to work on the packaging of your products.
Whatever line of product you are planning to sell on your online boutique, it is vital to make sure that the product, along with its packaging, is of premier quality. A product's packaging is one of the selling points that offer consumers a sense of superior quality. It also represents the brand's image.
Attractive packaging helps make a lasting impression on consumers. It catches their eye and helps the product stand out in the market. Here are some quick tips to guide you in making your product packaging attractive:
Start early and experiment a lot: As soon as you finalize your product, brand identity, and brand values, start experimenting with packaging designs. You can research your market and get some inspiration while analyzing your competitors' work to figure out how you can make your packaging stand out.
Survey your audience: The customer is the king, and understanding their requirements can help you know how to win their hearts with premier packaging.
Let it resonate with your brand identity: Your product packaging should reflect your brand's identity and vision. Using a specific color scheme and font style, you can use your packaging to reflect your brand story and help your online boutique establish its identity through product packaging.
9. Choose a reliable shipping partner
A reliable shipping partner is a must! If your shipping partner is too slow, you are likely to lose customers, whereas if your shipping cost is too high, you might need to raise your prices to meet your expenses, making you lose potential customers.
With one-day delivery standards, customers prefer e-commerce businesses that offer fast and convenient delivery at almost negligible cost. So, choosing a reliable shipping service is immensely crucial.
According to data, 55% of customers tend to abandon their carts if the extra charges, including shipping costs, are too high, while 16% would abandon the cart if the delivery is too slow. On a relatable note, below are some essential factors to consider while choosing a shipping partner:
Delivery Speed: According to a survey, 80% of consumers prefer same-day delivery. So, look for a shipping partner that is fast and reasonably priced.
Real-time Updates: While choosing a shipping partner, opt for the one with tracking capabilities. Accurate tracking allows you to communicate delivery timelines to your customers.
Pricing: Assess the pricing model for each shipping courier and choose the most appropriate one according to your budget. However, do not be lured by low prices and compromise on the quality of service.
Experience and Reputation: Another important factor while considering a shipping partner is analyzing its industry experience and market reputation. Opting for an established service with ample experience can help you meet your customer demands on time. At the same time, an unreliable shipping partner may cost you more money or ruin your brand reputation.
Customer Requirements: Understanding your customer needs is another significant facet. Opt for a shipping service that aligns with your customer needs, including customer's location, delivery time, etc.
Support: Ensure that your shipping partner has a robust customer support service. In unforeseen circumstances, your shipping provider should have a support network to help you get quick information on your shipment.
Thus, while choosing a shipping service provider, opt for an established business that offers complete transparency regarding its pricing and policies.
10. Optimize your website for SEO
An online boutique demands optimal optimization for search engines. But why is search engine optimization important? Let's revisit the basics.
Search engine optimization will help bring your boutique to the forefront as and when customers are searching for a product similar to your offering. In other words, it makes your website more visible and will help bring in more potential customers.
For example, you own an online boutique of ethnic wear for men, and you optimize your website for search engines, i.e., you place the relevant keywords in the website's information; whenever a person searches for ethnic wear in the search box, the search engine result page would come up with different results, one of them would be yours.
To ensure that your website remains at the top of the search results and gains more traffic, you must adopt the best search engine optimization practices. Some of the expert-recommended SEO practices include:
Understanding Search Intent: According to Hubspot, around 75% of searchers do not go past the first page of the search results. To improve your website's ranking and organically appear in the top search results, understand your customer's search intent and align it with your website's content.
Add Title Tag & Meta Descriptions: Curate a perfectly magnetic title tag and meta description. Your title tag, i.e., the clickable headline in the search results, must include the primary keyword and align with the search intent. Similarly, your meta description should be crisp, action-oriented, and include target keywords.
Add Images & Alt text: The images on your website can help boost organic traffic. It is crucial to optimize your images as well. Add alt text to your images to help search engines better understand your images.
Focus on Improving Page Speed: If your site takes longer to load, your ranking might drop. To avoid this, make sure to optimize your page speed.
By following the best SEO practices, you can gain organic traffic to your online boutique, leading to an increase in potential customers and higher sales.
11. Market your online boutique
Marketing your business holds utmost significance. It can help potential customers become aware of your brand while engaging them and influencing their buying decisions.
Marketing your online boutique can help create a favorable brand image and establish a relationship with potential customers. It is an excellent channel to inform your target market about your products and boost sales. There are a plethora of innovative ways in which you can market your online boutique.
Let us look at some of these ideas.
Email marketing
Email marketing is a powerful tool that can help you reach out to your target market. You can use it to promote new arrivals, give special discounts or coupons, etc. It helps you to directly build a long-term relationship with your audience, increase your brand awareness and also encourage them to shop from your boutique.
Email marketing is also proven to be 3x more effective than any other form of marketing for small and medium businesses. It is proven to drive more traffic to your website.
Influencer marketing
A relatively newer form of marketing, collaborating with influencers to promote your boutique over social media is becoming increasingly popular.
Influencer marketing has a lot of benefits. It provides exposure to your business across a new demographic. It also helps in building your brand's credibility among new customers since a person they look upto and trust is vouching for their quality.
In exchange for a promotional post on their end, you can give them money, goodies from your boutique or even work for exposure. (depending on whatever deal you can strike with the influencer)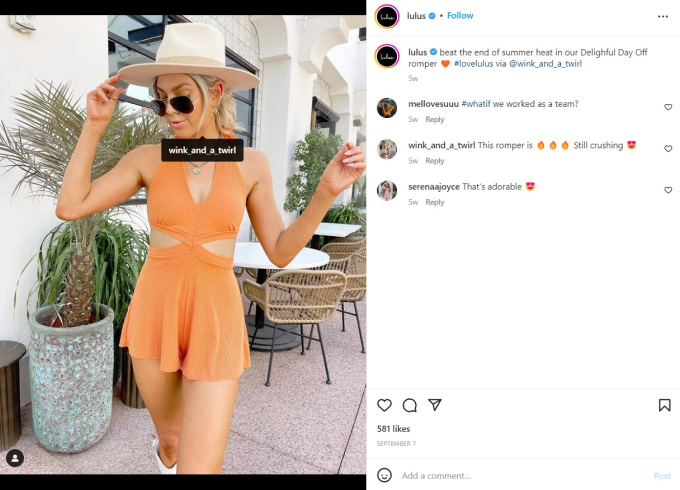 Social media marketing
Use social media to your advantage and create a business profile for your boutique on social media platforms, including Instagram and Facebook. You can then run ads to promote your business or specific launches, special sales etc.
Capture artistic shots of your products and market them using relevant hashtags. You can also conduct social media giveaways to boost your brand awareness.
Customer testimonials
Highlight amazing remarks of your customers and use them to earn the trust of potential customers. Customer testimonials are the best way to generate the trust of your customers in your business.
Reading other people writing positively about your products and services makes them more likely to place an order.
Conclusion
Launching an online boutique can feel overwhelming, but following the above steps can help immensely. Your boutique will be off to a great start with meticulous planning, a creative mindset, and a full-proof business plan.
While taking note of the aforementioned pointers might help, availing the services of an expert website builder, such as Dukaan, will irrefutably take the load off. Dukaan, an eCommerce enablement platform, helps businesses set up their online stores within 30 seconds.
So, what are you waiting for with all the tools at your fingertips? Visit Dukaan and launch your online boutique right away!
FAQs
1. Is it necessary to have an online boutique?
While having an online boutique is not a definite rule, it is the need of the hour. With shoppers preferring the ease and convenience of shopping online, businesses must go digital in order to not lose their customers. You can launch your online boutique in under a minute with Dukaan.
2. Is an online boutique profitable?
By offering quality products along with good service, an online boutique can be immensely profitable. According to a report, e-commerce sales are expected to reach 8.1 trillion dollars by 2026. So you can see that there will be plenty of opportunities for you to grow our business.
3. What is the cost required to start an online boutique?
The cost of starting an online boutique can vary between $500 to $3000. The cost depends on the business model you opt for, which ultimately influences the range of services you access for setting up your online store. For example, accessing paid themes or exclusive customization features on a website builder platform will increase the cost of setting up an online boutique.
4. What is the difference between an e-retail store and an online boutique?
While an e-retail store sells different product categories, an online boutique specializes in a particular product category and offers an exclusive line of products for a specific audience. For example, an e-retail store includes generic products ranging from toothbrushes to dining tables. In contrast, an online boutique features a particular product type, such as fashion apparel or jewelry.
5.  Can I pick a niche for my online boutique?
While picking a niche for your online boutique, knowing what you are passionate about and where your expertise lies are two essential factors. One must find the sweet interjection between their passion and skills and make it their niche.