🧠  Please keep this in mind:  You will have to partner with IPL to sell their official merchandise, but another way is to hire individual designers and make sure no copyright infringements take place.
Want to watch your favourite team win while you grow your business online? Read on to find out.
The T20 format of cricket, especially the Indian Premier League, is a dynamic, groundbreaking idea in the world of cricket, and has become no less than a religion in today's time.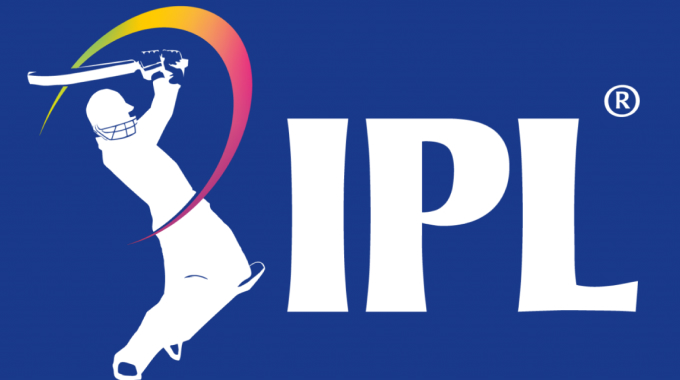 It revolutionised the game and has become one of the best forms, owing to many reasons.
It has an insane amount of fan following in India, and owing to its country-less theme, it brings together people from all over the world.
IPL has also proven to be a great entrepreneurial opportunity for small and big businesses alike.
Owing to its reach in the far and wide corners of the world, IPL attracts all kinds of businesses to associate with it and profit from their alliance.
You can also use this time to grow your business and increase your profits in no time!
How, you ask?
We have several ideas and products listed below that will bowl you over and increase your sales.
How To Prepare Your Store For The IPL?
Do you feel lost, and do not know what to do to be IPL ready? We have some tips that work for existing and new sellers alike.
With small businesses budding on social media, on-demand and customised products are all the rage right now. People love to feel special, and customised products make them feel exactly that.
The key to this is to customise. You can let the customers choose as much as they can, if not everything, and deliver their perfect products to them.
If you are an existing seller and want to catch the IPL wave, rebrand your products to suit the theme. Another thing that you can do is add some on-demand products to your existing inventory that are easy to procure and can be delivered quickly.
You can also conduct your own product analytics and research which products sell the most and the least during this season. Then you can focus on the products that sell more and advertise accordingly.
You can change your website theme to suit the team colours and give your store a fresh look as well.
What Products to Sell?
The next issue you might face is what products to sell during IPL. Don't worry, we have got you covered in that department as well. We have done our research and listed the most selling products this year.
Give these your own spin and start adding these to your store already!
Team flags 🎌
Every fan wants to wave their team's flag while they celebrate their win. You can partner with IPL to sell these flags or hire designers to customise them for your customers. It is one of the most selling products during the IPL season.
Home decor 🎍
1. Cushions/cushion covers
You can give customers options like teams, players, team colours and sizes to choose from, while they shop these products.
2. Candles
You can assign smells and colours to different teams' candles or let the customers decide.
3. Wallpapers
You can partner with the teams to sell their logos or colours on wallpapers for the hardcore fans who love their teams all year round.
Clothing 👕
1. Masks
Masks have become a part of the new normal and people have been accessorising them for quite some time now. Masks with the official team logos are one of the most popular products today.
You can customise these with customers' names and team logos or just sell the ones with logos on them.
Go check out the amazing IPL customised masks that we carry at The Mask Store! Apart from this, they have other super cool masks that are sure to make heads turn.
2. T-shirts & hoodies
Another extremely popular and in-demand product during the IPL season, t-shirts and hoodies can be added to your store for a limited period of time, or on sale, to increase traffic to your store.
(Don't forget to offer them 'Buy 1 Get 1' deals for their partners!)
3. Caps
Caps are evergreen products that everyone owns and wears while watching matches, and caps with team logos are sure to bring customers into your store this IPL season.
4. Athleisure wear
Watching all that action motivates people to go outdoors to run or exercise, and you can provide them with sportswear donned with their favourite teams.
5. Sleepwear
This is a fun one. You can list night suits, eyewear, and pyjamas with quotes from players or cricket metaphors or smart quips, and the customers can wear them to sleep while they dream of lifting the trophy with their favourite captain.
Accessories 📱
1. Phone cases
Customisable phone cases are a good option to list in your store and watch as orders pour in.
2. Laptop Skin
Laptop skins and stickers are small items that you can add to your store and even give away as gifts on certain purchases.
You can also list accessories similar to the ones worn by players and these items will be one of the most bought products in your store.
Gadgets ⌚
1. Portable projector
Watching the match on a screen instead of being in the stadium does not feel right. You can sell portable projectors from your store to give your customers a better experience of watching their favourite team win.
2. Bluetooth speakers
You can pair these with the projectors in a deal to complete the ambience of watching the game inside four walls but feeling like being in the stadium.
3. Smartwatches
You can add these to your store and let customers choose which team colour they would like to have.
4. Headphones & earphones
For those people who will watch the game in their offices or during classes (sshhh!), you can have customisable headphones and earphones in your store.
Stationery 📓
1. Notebooks
Customisable with metaphors, quips, quotes, and other such options, IPL themed notebooks are great products for your younger customers.
1. Pen & pencils
Pens, pencils, colours and highlighters, etc, can be assigned to different teams and sold separately or given as gifts on certain purchases.
2. Bags
School bags can be customised or printed on demand for different customers as per their choices.
3. Stickers & buttons
For those who won't buy bags of their favourite teams, you can list stickers and buttons that they can use.
Personal products 👟
1. Temporary tattoos
Customers can show their support to their teams with these tattoos. The best part? They stay as long as IPL does.
2. Shoes
These can be paired with the sportswear or sold separately with customisable options.
3. Men's grooming products
You can sell customers products to help groom like their favourite players, like products they endorse, or trimmers that they use, etc.
Ideas to Attract Customers! (If You Have Online Store)
Now you must be wondering how to let customers know about these amazing products in your store? Well, we thought of everything.
Some of the ways you could attract customers to your store can be:
Trivia contests
You can host trivia contests and direct potential customers to your store with rewards and coupons, etc. Let them show off their cricket related knowledge and invite them to your store for redeeming rewards.
Social media promotions
You can ask people to click and upload snaps of people using products while watching the game and get rewards, gifts and features on your social media accounts.
Sale
Sale has always been a great incentive for customers to flock to stores and buy more than they usually would. Go old school and declare a sale on your merchandise!
Giveaways
Giveaways are great! Everyone loves them (including us). Give away a few products on a certain amount of purchase or on every purchase during a time period and see the difference it makes in your sales.
Influencer marketing
You can reach out to influencers and ask them to feature your products on their social media accounts. This will increase your reach manifold.
Final Words
If you don't have an online store with us yet, sign up now with Dukaan.
Now you're prepared to hit for six with this article and the only thing left to be done is creating(or recreating) your store with Dukaan. Make the most of IPL fever.