If you are passionate about scaling your merchandise business, we are equally passionate about equipping you with the tips to sell merchandise online. Follow this guide and watch your business grow multifold!
Just twenty years ago, celebrities and pop culture icons were the only ones who could wear logo T-shirts and other branded merchandise. But in today's world, merchandise products are easily available to all.
Producing merchandise like t-shirts and other items and selling them on your online store is one of the simplest and easiest ways to monetize your website or social media following.
Regardless of whether you're a well-known industry insider, a fashion blogger, or a high school kid with a few hilarious TikTok videos, eCommerce may help you convert your fan following into new cash streams.
E-commerce technology provides smarter promotional tools and a range of innovative ways to sell, making it simpler than ever to reach and monetize your network with little to no expenditure.
For business owners everywhere, the world of eCommerce—the sale of goods and services online—offers a plethora of opportunities. A short glance at eCommerce data will reveal consistent growth that isn't showing any signs of stopping.
However, it takes more than just building an online store and adding product photos to sell merchandise online. You need enthusiasm, knowledge, and marketing prowess to succeed. The nice thing is that your online shop can benefit from a variety of technologies.
Continue reading if you want to learn everything there is to know about operating an online store and selling merchandise online.
How to Sell Merchandise Online in 2022
1. Decide what merchandise to sell
The first step is to determine what kind of merchandise you want to create and sell. With a plethora of options, the possibilities are virtually endless. So, look towards what your competitors or similar brands are doing for inspiration and to determine whether there is a market gap.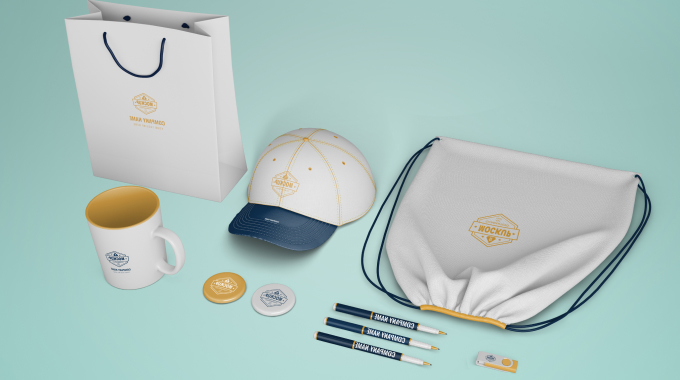 Ask your niche audience what kind of merchandise they want directly through platforms like Twitter, Instagram, or email marketing. For instance, if your target customer is young and trendy, branded clothing and accessories may work well as long as the themes match.
If you're addressing families, you might consider indestructible products or items that will keep the kids entertained in the car for a short while.
If nothing works out or your intended customer group is too broad, you can always rely on the "old reliables" of brand merch. These are evergreen goods that most people require and can fit into almost any industry or brand:
Sweatshirts and hoodies
Tees
Caps and hats
Mugs
Pins
Posters
Backpacks
Tote bags
Stickers
Phone cases
2. Design the merchandise
For designing your merchandise, you can recruit a merchandise designer through Upwork or from your network, but keep these tips in mind:
Give context. Tell the graphic designer about the products you'll be designing, who your target audience is, and any brand principles you have.
Explain your intentions clearly. Communicate your expectations to enhance the design, giving concrete feedback along the way.
Make a mood board. Curate inspiration, references, and examples, to assist the designer in determining where to begin.
If you ask us, you will be better off making your own designs because you understand your brand or product far better than a designer who has only recently learned about it and is coming up with a design for you.
Professional-looking designs do not require expensive software. There are numerous free options available that provide comparable features to more expensive alternatives on the market to assist you in creating appealing designs and logos. Install a graphic design program on your computer, such as:
Inkscape: It is a free graphics program for desktops and laptops.
GIMP: It is a robust freeware desktop photo editing program.
Gravit Designer: It is a vector design application that is compatible with all desktop platforms.
Canva: It is a web-based design platform that lets you add your designs to merchandise and also sell them on the Canva website.
3. Source the merchandise
Once the design work is finished, you should carefully evaluate where you will find your merchandise. There are three typical choices:
Print as needed
With a print-on-demand partner, you will be able to automate manufacturing, shipping, and delivery. This approach is less expensive, less risky, and simpler to manage and set up.
Depending on the service that you select, the trade-off usually is that you have fewer alternatives for items and customization.
Create from scratch
For the specific merchandise you wish to create, you can locate a manufacturer, have it made, and keep your stock to sell (or work with a third party for packaging and shipping).
Of course, this will provide you with more freedom and flexibility to design the precise product you want, but it will also require more capital investment.
Wholesale
Most seasoned retailers operate wholesale. You merely purchase goods straight from the wholesaler in bulk at a discounted price. This approach is the simplest, but it needs you to keep the unsold inventory on your own.
Although it might be handy as a secondary source of money, you won't truly have the same branding advantages as with the other choices.
4. Set prices for your merchandise
Pricing is one of the most crucial elements in online selling. Be mindful of the fact that you must set a price that is sufficient for profit but not so outrageous that customers won't be prepared to pay it.
Your estimated selling price for your merchandise is known as the prime cost. It is made up of a retail margin and an initial cost. The initial cost of the merchandise is the price of production, promotion, and shipment.
Numerous variables must also be taken into consideration when calculating the initial cost, including the product's quality, the print's complexities, and the quantity printed. Remember, the cost of production and printing decreases with the increasing size of your order.
If you're unsure about what fair pricing might be in your industry, you can look at the prices other sellers are asking for comparable goods to get a general idea.
5. Create engaging content
You should make sure you are presenting your products to customers in an enticing manner if you want them to be motivated to purchase your merchandise. You'll need to master two crucial abilities to accomplish this:
Product photos
You want the product images you use to illustrate your products to be true to life. Sales rely heavily on product photography, as customers are reluctant to buy something without at least having seen a picture of it.
You should use high-quality product photography while showcasing your products. Consider factors like lighting and position, and aim to provide a variety of views and photographs of the product in use so that customers can truly understand what they are buying.
Product descriptions
The product descriptions must be persuasive, appealing, and precise. Exaggerating or lying won't do anything other than make customers unhappy when their expectations aren't met when they receive the merchandise.
Don't be tempted to use clichés in your product descriptions. Also, try to stay away from long, convoluted, and jargon-filled descriptions. Although everyone believes their product to be the "best choice ever," users aren't naive.
Instead, be sure to communicate the product's distinctive qualities and include as many details as you can about it in your product description.
6. Decide where to sell merchandise online
Even if you have boxes of merchandise and a market that wants to buy them, you still need a reliable platform to drive sales. So you ought to start considering where you'll sell your merchandise. You have the following three options:
Social media platforms and blogs
You can sell a small number of goods (20–30 pieces) on your blog and social media accounts like Facebook and Instagram. Create posts about your merchandise, upload images of you wearing it, publish user-generated material, and get reviews.
You can run contests with your merchandise as the grand prize and host giveaways. By doing so, you'll engage your audience more often and introduce your merchandise to new customers.
You can advertise your products on social media in order to reach the bulk of your customers. But eventually, you will have to move to another platform as your business grows.
Marketplaces
Amazon and eBay are a few examples of internet marketplaces where people can sell their products. A larger audience can be reached by selling your merchandise on these marketplaces.
Remember that each platform has its own set of guidelines. Marketplaces give you limited control over your company and charge a fee for each sale you generate.
Online store
Having your own online store enables you to create a business that is entirely yours and provides you with total control over your operations and income. A store enhances your business, helps you conduct deals, and attracts more customers.
If you're new to building online stores, use a well-known store builder, like Dukaan, and make something that will attract your target demographic. You don't need any technical expertise either to build an online store using Dukaan. All you need to do is simply pick a template for your store, make the required adjustments, and start taking orders.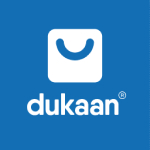 Launch, scale and manage your online business with just $14.99 on Dukaan. Annual plans start at $149.99 only.
You will get numerous templates that will go well with your style. The fact that Dukaan has already done the laborious coding work for you is its best feature. You can manage online payments, add features, and modify the style and look of your online business with ease.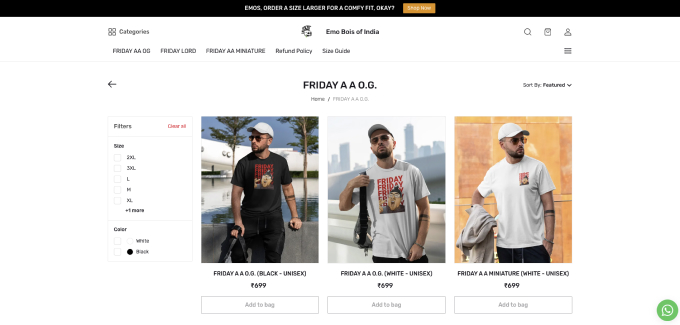 7. Packaging and shipping
We have all experienced this situation before—when you order goods online, it either takes a very long time to arrive or, when it does, it is either improperly wrapped or has been wrecked in transportation. You don't want your consumers to go through this!
With marketplaces like Amazon, free shipping and speedy delivery have become the norm, but not all online shops can afford to offer them. Therefore, it's imperative to determine delivery costs and how they're going to impact your revenue before releasing the final price.
A careful balance must be struck because you cannot afford to lose a sale because shipping is too expensive, but you also don't wish to lose money because you gave everybody free delivery. When picking a carrier to ship your merchandise, it's crucial to conduct adequate research. Make sure to ascertain their reliability and the speed of their delivery.
When choosing your packaging, remember that it has two main functions. It serves as supplementary brand marketing in addition to being essential to getting your goods to the customer in a secure and undamaged manner.
Ensure that your packing is appropriate in terms of size, weight, and durability, as well as well-sealed and robust. After you've taken care of the utilitarian aspects, you can begin to consider the artistic aspects, such as the colors, designs, and patterns you might include on your package to enhance the client experience.
8. Market your online store
A diverse approach to marketing that involves social media, search engine optimization, email newsletters, and paid advertising will prove to be the most effective.
Social networking sites
Social media platforms like Facebook are excellent for getting your business out there and interacting with customers. Set up a Facebook Business Page and fill it with visuals and information about the business – along with an URL for your web store, of course.
Pinterest and Instagram are also popular means of engagement. Each of these platforms also allows you to sell products directly to the customers.
SEO
Search engine optimization allows new customers to discover your website via Bing, Google, and other browsers.
You can improve your SEO by delivering high-quality content that includes relevant keywords for your merchandise, both on your website and in blogs and articles.
Email Marketing
Email newsletters ought to be sent on a periodic basis to keep customers informed of upcoming sales, product lines, and other news.
Your newsletters must be interesting and enjoyable to read, not just outright advertising, and you should not send them out frequently. After all, you want to avoid spamming your customers, so once every month is usually enough.
Word-of-mouth
Great merchandise sells itself. If a fan purchases your product and wears it frequently, chances are others will inquire about it. However, it must be of high quality.
If you're selling merchandise, you now have real estate on your fans who are strolling around promoting your products.
The more people who wear your merchandise or show off your product to those around you, the more publicity you will receive. Make merch that is good enough to show off in order to spur more word-of-mouth frenzy.
Paid advertising
Organic reach (unpaid inbound visitors to your website) is the gold standard, but it is limited. Most major custom merchandise entrepreneurs will need to venture into paid advertising at some point in order to expand their reach and advertise their merchandise.
Paid search is much too complex to discuss here, but the gist is that when you're allocating funds to paid ad campaigns, it's critical to be organized and vigilant. You must monitor your campaigns and identify which ones are pulling traffic.
Conclusion
Designing and selling custom merchandise is a fantastic idea for all sorts of artistic and creative people. It can be a great source of additional income as well. On top of that, it can help you connect with your target audience in novel and exciting ways.
Creating merchandise can be an excellent way to expand your creative output while also fostering a community of homogeneous audiences who can feel like an integral part of your brand's narrative.
FAQs
1. Can you buy stuff online and sell it?
Yes, it is perfectly okay and legal to buy stuff online and then re-sell it. Infact, it is a very profitable business model if done correctly. You can build your own online store using
Dukaan
and start a business reselling products.
2. How do I set up an online merchandise store?
Starting an online merchandise store using Dukaan is easy, convenient and quick. It is the best platform is create an online store for beginners. All you need to launch your
Dukaan
-powered store is your business name and contact details. After adding these details, you can list your products and start selling!
3. What is the best online selling platform for beginners?
The best online selling platform for beginners is
Dukaan
. Its simple and intuitive design is perfect for beginners to start their online selling journey. Additionally, you do not need any technical knowledge to run and manage your store over Dukaan.
4. Is it worth it to sell on Etsy?
Selling on Etsy is only worth it if your product falls under their niche (hand-made custom products), you have experience selling online and do not mind competing with other sellers in a crowded marketplace.
5. How do I choose a product to sell?
There are various factors to consider when selecting a product to sell. When choosing a product to sell online, consider the niche, the target audience, and the competition. Research on Check Google and browse social media to validate its marketability.