Wondering how to start an online store? This guide will take you through the basics, from registering your business to setting up payment processing.
Studies show that 63% of purchases are made on the Internet. For this reason, creating an online store is more advantageous and profitable than the traditional shops. Two of the most attractive features of online stores are the ease to start and the low investment.
If you create an online store, you will get a lot of flexibility. You can target people all over the world from the comfort of your home. You can carry your business wherever you go.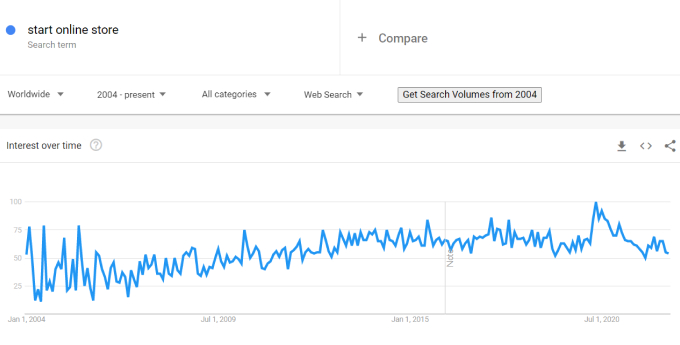 For these reasons and more, starting an online store has become a part of the new normal. Big brands to small local businesses, already have or are creating an online presence for themselves, and you can too!
If you are ready to create an online store right now, then keep reading on!
How to Start an Online Store
So, without further ado, let's get right into the steps to build an online store today.
1. Choose Your Target Audience
The very first step while starting an online store, like any other new project, is to do thorough research.
This research begins with narrowing down your target audience based on your business plan. Since you are on this article, we are going to assume that you have a solid eCommerce business idea.
But if you do not have one, it is not too late to start now! Having a business idea will help you create an eCommerce website that looks and feels like a million dollars!
Once you have locked in on your business idea, you will be embarking on the journey of creating your own online store or creating an online presence for your business.
That said, the first step of this journey is to research and finalize your target market.
Your target market or customer base is the group of people that is most ideal for you to do business with.
Your target market will consist of people that can be easily converted into paying customers for your business. This takes detailed research of the market and your competitors.
Creating your buyer persona also makes it easier to move on to the next step, which is researching and choosing products. A buyer persona is a profile that you create for your ideal customer based on your market and product research.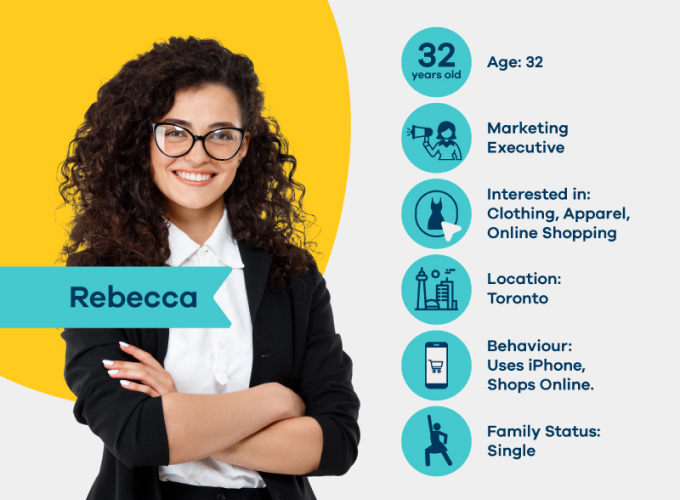 Buyer personas are an important part of your marketing strategy. It helps you understand your customer better and pick a suitable marketing strategy for them.
When selecting your target market, you can find some help by analyzing your competitors. What kind of people gravitate towards your competitors and why?
Finding an answer to these questions can help you with locking in on your target market with more ease and accuracy.
Pro Tip 💡
Selling everything for everybody is surely not a good business plan, especially when you are starting out. Find a niche product that is popular among a small audience. This will help increase your sales and grow your business.
2. Find Your Product
After identifying your target market, research what products to sell to this target group.
For instance, when you decide on catering to, let's say, retired men in the USA, you can then look for services or products that would be popular with this group of people.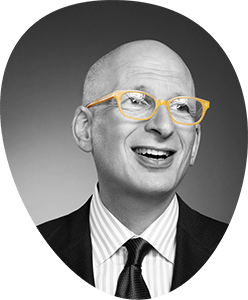 Don't find customers for your products, find products for your customers.Seth Godin
When you have your target market and product research in hand, it will help you determine the product pricing, website design, product description, shipping, & marketing strategies among others.
Choose one or more products to sell based on your research
When your research is done about both–your target customer type and the market, the next step is to choose a product based on that research.
To find a competitive edge, you can try doing the following:
1. Introducing a new product or service in the market
With continuous innovation, there are plenty of new technologies and products that you can indulge in.
This works great with any industry, especially with personal care products and tech-related products.
See how Samsung bought back the flip phone with this stylish product-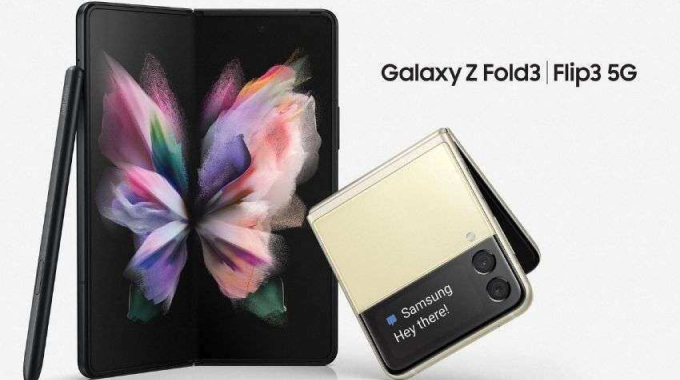 2. Tapping into an undiscovered market 
The online business world, being new, is still bridging the gap between traditional brick and mortar shops and the eCommerce world.
You could tap into an undiscovered market like retired men in the USA and reap the benefits of being the early bird.
Like how Plix life has created effervescent tablets out of apple cider vinegar that can be dissolved in water and consumed to reap its benefits.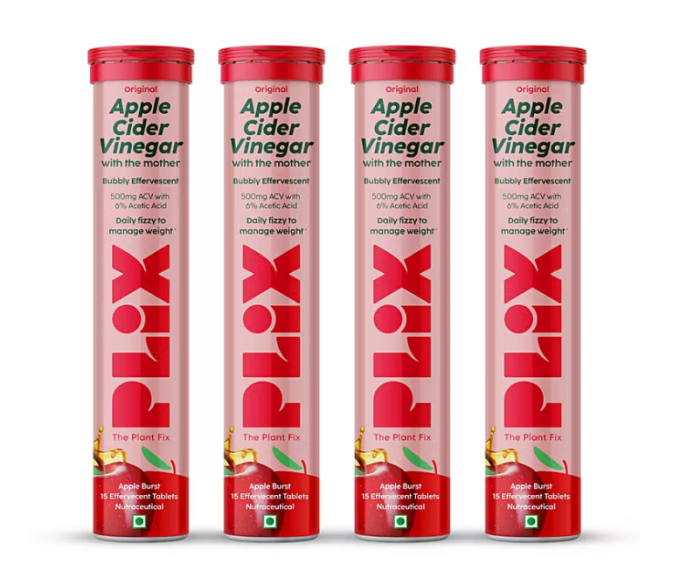 3. Improved products 
You can modify an existing product or service to better suit today's market & the ever-changing needs of your target audience and sell those to your customers.
A lot of products that were bestsellers in the 70s and 80s are making a comeback in recent years. With just a little bit of hype and marketing, you can sell anything online.
It is hard to believe how much value is added by this toy by Legos. They created their famous building blocks using recycled plastic!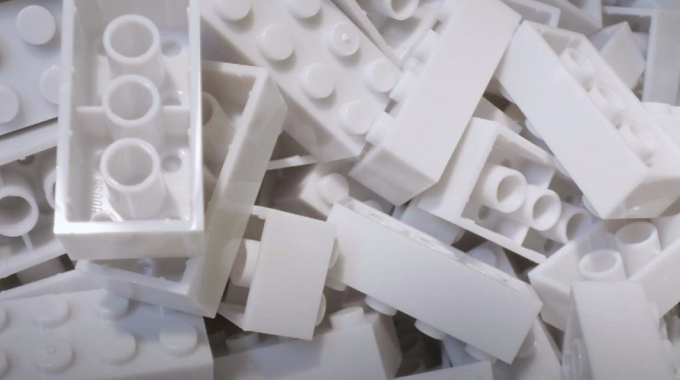 Here are a few more tips to follow while choosing your products 
1. Logistics involved with products 
You should check out the logistics involved with your choice of products and whether it is feasible for you to bear the cost or not. Before making up your mind about any products, be sure that you can handle the extra costs.
You can always try to make and sell things from home if you are into that kind of stuff.
2. Profit margins 
This one is pretty self-explanatory, right? You would not build a business if the profit margins are bad!
Generally, online business owners set the marked-up price between 10-20% of their cost of the product plus shipping. This way the product does not seem overpriced and they earn profit too.
3. Suppliers/manufacturers/fulfillment centers 
You should create a database of all the suppliers of the product of your choice so that you can compare their quality, prices, delivery time and any other details that you think will affect your business.
Also, it is better to have multiple supplier choices for your products. that way, if one supplier is falling short for some reason, you can quickly switch suppliers without having to lose sales.
In your research ‌until now, you must have come across these three steps being listed interchangeably.
This looks confusing, we understand.
But it's completely fine.
Getting started is the key here. Once you get started, your next step will get clearer and more defined for you.
For instance, if you already have a product idea, you can use it to identify your target market; Or if you want to cater to a specific audience, you can use that to choose a suitable product.
Just remember to define your business goals, business strategy, and marketing strategy as clearly as possible.
3. Choose a Suitable eCommerce Platform
An eCommerce platform is like an online market where you set up your online shop. The best part of choosing an eCommerce platform for starting an online store is that you do not need a lot of technical expertise to set up your store.
We are sure you know this by now, but, if you are still wondering how is this a better option than starting a brick-and-mortar shop, let us explain.
Think of it like this:
For a brick-and-mortar shop,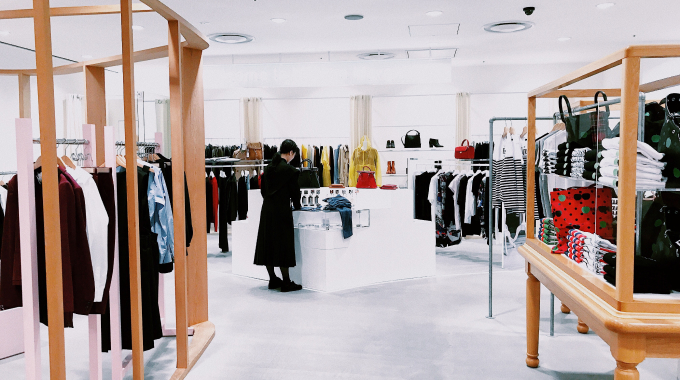 Your location matters a lot. A prime location can bring in a lot of footfall and increase sales.
Then it is the size of your shop. Depending on the type of products, range of products, showroom space, and inventory space put together, decides the size of your shop.
The next thing is the rent. If it is a prime location and the space is large in size, then the rent will also be equally high.
Following this, you have to decide on the aesthetics of the shop, like the lighting, shelves, wall paint, banners, and much more.
Now apply the same logic to create an online store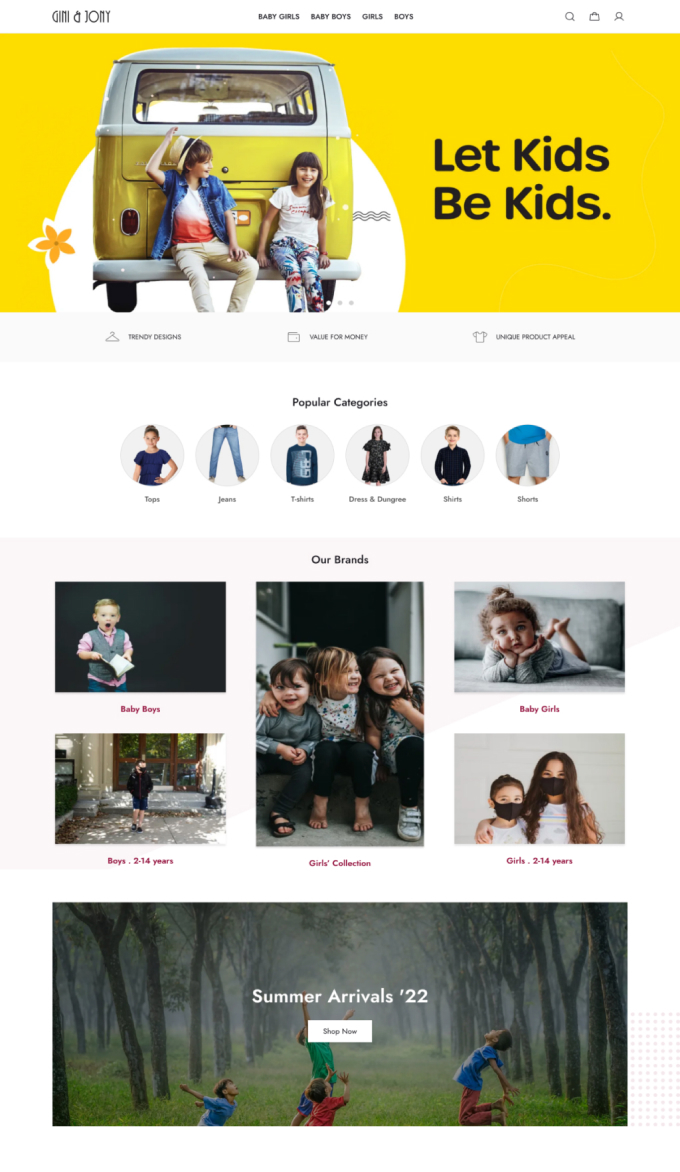 Your prime location for your online store is decided by the eCommerce software you choose. A good eCommerce website builder will let you create an online website, list your products, and sell them online to anyone all over the world.
Depending on the size of your business, and the number of products you will list on your online store, you can choose the subscription plan that works best for you.
And finally, you can make your online storefront look aesthetically pleasing by choosing the right theme and customizing it according to your brand elements.
Think of these three things as the three pillars of your online store's success.
The best eCommerce platform will take care of your product management, shipping, customer database, and everything in between.
When you choose a platform, keep these things in mind:
Does it have the right tools for you?
The right tools are essential to set up a professional-looking online store and run your business efficiently. Think of them as your staff taking care of different aspects of your business.
For example, creating simple SEO-friendly product descriptions can be done by a product description generator tool.
When you create an online store, you should be able to automate chat support, email marketing, etc. using suitable plugins.
Tools and plugins play a huge role in running your online store successfully and efficiently.
Is it easy to use?
It is the internet and you're already frustrated with those complicated procedures and the more features you need, the more tech-savvy you need to be.
We share your frustration and in our research; we found out that there are a few platforms like Dukaan, Wix, etc. that are really easy to use.
Though legacy platforms like Shopify, WooCommerce, etc. will be the first to pop up in your mind, there is a very steep learning curve involved with them.
The fact of the minute is, that you don't need any technical knowledge or a lot of time to set up your online store, all you need is a phone number and a few minutes!
Will you need external help?
By external help, we mean the assistance you need with setting up your store as well as with running your business efficiently.
For example, WooCommerce is free to download and customize according to your wish. However, you should have a lot of coding experience to use this plugin. Else, you will have to hire a developer to create your eCommerce store for you.
When you pay for the eCommerce platform for setting up your online store, you should get all the features and plugins with it. If you have to pay for external plugins or tools, which can get very expensive, then it is not the right platform for you.
Can you list all your products?
The platform you choose should be able to let you list all your products, no matter how many or how little.
This might sound like a small concern but if you are all set up and then find out that there is a limit on how many products you can list, all your efforts are in vain.
Keep in mind that having a clear understanding of any restrictions that the platform may pose will save you a lot of time and money.
Can you sell anywhere?
When you start an online store, it is mainly for selling across borders.
Your platform should enable you to sell anywhere in the world, without any unnecessary restrictions. You can start a home business with your own online store and sell to customers halfway around the world!
Check to see if the platform you're planning to use supports you with this. If there are any countries where your online store cannot be visible due to restrictions, you should know that beforehand.
Also, if your platform allows you to sell across multiple sales channels, that is an added advantage.
Can you customize your online store?
When you are starting an online store, you should be able to make it your own. That is what customization is all about.
You should be able to modify your store to make it stand out from the competition and attract customers.
Check to see how many customization options you get, like the number of themes, are they paid, the design elements, integrating plugins, etc. Also, check if the customization process is easy.
Is it budget-friendly?
Let's be honest, we sometimes feel that what we are paying is more than what we are getting for it.
That sucks.
A lot of platforms charge a lot but don't provide you with all the services. For every extra feature you need, you will also have to pay furthermore.
Check whether your platform is budget-friendly, to make sure that you get your money's worth.
Is it compatible with multiple devices?
Device compatibility is when a platform is able to work smoothly on different smart devices, like phones, tablets, laptops, etc.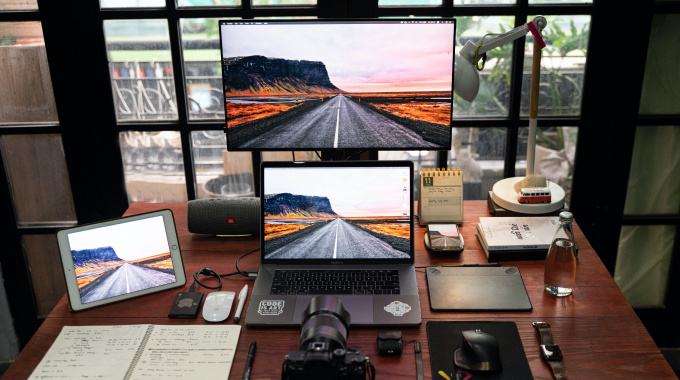 If your site runs smoothly on your customers' mobile phones and tablets as well as it does on their computers, you get ahead of the game.
Another aspect of this is app compatibility. Your site should be able to sell through multiple platforms like WhatsApp, Instagram, Facebook, etc.
If you ask us, "Is there an online platform that checks ‌all these boxes?" then we would point you towards Dukaan. Starting your online store on Dukaan is as easy as creating a WhatsApp group. It takes less than a minute and you do not need coding skills.
Now, after everything you have learned about choosing the right eCommerce website builder for your online store, you may feel a little overwhelmed and look for an easier way out!
Starting a business may be easy, however, it is completely different from running a business successfully. For this very reason, we would recommend against starting an online business on social media.
It may seem easy and budget-friendly when you start out, however, as your business scales, it will get very hectic to handle it efficiently.
And with that, the major portion of your research ends.
You've done the heavy lifting, and now the next steps will be easier and faster.
4. Find Suppliers/Manufacturers
So by now, you have your products, target customers, and eCommerce platforms ready.
The next step is to find suppliers for your products.
Whether you want to start a dropshipping business or a traditional online business, where you hold your inventory and ship your products, in both cases, your supplier plays an important role.
Here you have three options:
Creating/ manufacturing your own products:
If you decide to sell products that you are creating or manufacturing, you will surely have better control over the quality, look, and feel of the product.
However, this still does not mean that you do not have any need for suppliers. Here, you will need to find suppliers for the raw materials required to manufacture your products.
Depending on the size of your business and the demand, the amount of product you will be manufacturing will also go up. In which case, you will have to find a supplier who can supply a large amount of the raw materials required.
The overhead charges, and the initial investment, are pretty high when you decide to manufacture your own products. You will have to hold and manage the inventory of both raw materials and finished goods.
Another important factor is the logistics of these raw materials from your supplier's warehouse to your warehouse. Be it in a small amount or large amount, the material must reach you in time and in good quality.
Procuring fully manufactured products:
This is a much easier method of starting a business, where you procure fully manufactured products from trusted suppliers and list them in your online store. In this method, your overhead charges and the initial investment will reduce considerably.
Sourcing fully manufactured products can also help with creating a diverse catalog for your customers. If one of your products is selling quickly, you can add more variants of the product to your store.
You can also offer DIY and customized products to your customers by adding little design elements to the products that you have sourced from your supplier.
There are a lot of contracts, and negotiations involved in sourcing products from suppliers or manufacturers. You have to negotiate price based on product category, demand, volume, shipping rates, etc.
Dropshipping the products directly to customers: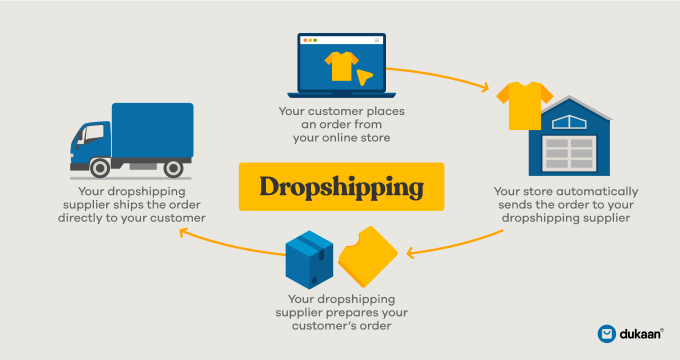 Dropshipping is by far the easiest and most low-cost method to create an online store. In this method, you do not have to hold any inventory.
You will find a supplier or wholesaler that sells the product of your choice and negotiate the price with them. Once you have set up your online store, you will basically list the products at a marked-up price.
Once you receive an order for the product in your store, you will place an order for the same with your supplier and provide them with the address details of your customer. The supplier will then ship the product to your customer.
While you are pricing the products in your store, make sure to include the shipping costs as well so that your profit margins remain intact.
So those are the three ways in which you can deal with suppliers/ manufacturers of products for your online store.
Here are a few things that can help you choose a suitable supplier:
Reliability: Your supplier should be reliable because your products are the main asset of your business.
If you don't find a reliable supplier, you cannot deliver quality products in a timely manner to your customers. This will affect your reputation and you will lose customers.
Product quality: Good quality product is the only way you can build your brand and grow your business. Whichever product you want to sell online, see to it that it is.
So make sure that you only get in business with suppliers that carry quality products. Always place a test order for yourself to check the quality of the product before stocking up in bulk.
Delivery time and cost: The delivery time matters a lot as customers are getting more impatient by the day. If you are able to provide quick shipping, then it could be a huge competitive edge for your business.
Delivery cost is another thing that you should consider because that is how you will calculate the marked-up price of your products.
Customers abandon their shopping carts due to high shipping costs and longer shipping times, too.
Reach: It is not always feasible to find suppliers that are close to your location. There are suppliers that have a great reach and you can choose them for your products.
If you are dropshipping products, then your supplier's reach becomes a lot more important. So be sure that they can reach your customers' location.
And that is everything you need to know about suppliers/ wholesalers to source products for your store.
5. Finalize the branding elements
Branding is one of the easiest ways to gain recognition for your business and build customer loyalty. Be it a small business or a large organization, branding is an integral part of the business.
Every customer wants to identify themselves as a part of some community. You can provide this sense of community to your target customers through branding.
There is a lot that goes into building a brand, however, in this article, we are going to keep it simple and talk about just the visual branding elements.
Business name
Your business name is how the customers identify you, just like how a person is identified by their name.
You might have ideas or a list of names that you could choose from, or you can brainstorm with your friends and family to come up with a great name.
Once you have decided on your store's name, you need to register it. In other words, you need to buy a domain with your business name so that search engines can register your business against the name.
Your domain name should be clean, simple, and as close to your store's name as possible. You can get a custom domain name for your store on many eCommerce platforms.
Some of these platforms might charge you an extra fee for a custom domain name.
WordPress charges separately for domain registration and hosting- the registration cost ranges from $10 to $50 for a domain name, and the hosting cost, which is recurring, starts from $10 to $200 per month.
That is a lot of money, right? We agree! Here are some of the best WordPress alternatives to try today!
While other platforms like Dukaan offer a custom domain that comes within the subscription costs. There are no extra charges of any sort here. You can save a ton of money that way!
Brand logo and colors
Once you have decided on your business name and registered your domain with that name, the next step is to design your brand logo.
A brand logo is important for every business irrespective of whether it is online stores or offline stores.
The brand logo must include elements of your business name. You can design it around the full name of the business or experiment with the starting letters of the name.
There are multiple tools that can help you with designing your brand logo, some of which can be used free of cost too.
Canva is one of the most preferred tools when it comes to designing anything, including a brand logo.
Another important brand element that you have to finalize at this point is your brand colors.
Colors play a very important role in brand recognition and they can be used extensively in multiple places like packaging, online store design, designing store banners for online stores, etc.
Once people have become familiar with the brand colors, they will start associating them with your products no matter where they come across these colors.
Brand tagline
A brand's tagline can tell a lot about the brand. Are they sporty, are they romantic, are they classy, are they funny? And it is on that tone that we connect with the products sold by the brand.
For example, Nike uses the tagline "Just Do It." which uses a very bold and encouraging tone. It paints a picture of being consistent and pushing past all the hurdles.
Now when we look at their products, it is a range of athletic footwear and apparel. So the tagline goes perfectly well with the brand and the products they sell!
This is the best example of how to create a tagline and set the tone for your brand.
This tone can then be maintained across multiple platforms like social media, press statements, ad copies, etc. It creates a sense of consistency and helps customers connect with the brand in a better way.
Pro Tip 💡
Dukaan's
free slogan generator
tool can help you in coming up with catchy and unique taglines for your brand.
When you are designing your online store, the brand elements like the name, tagline, logo, etc. can be displayed at prime spots so that your customers connect with your eCommerce business every time they visit your store.
6. Customize your eCommerce store
Your store's layout is the next thing to tackle.
Have you ever walked towards a store to buy something but simply turned around because it was badly lit, looked dirty, or was overcrowded?
Even if you hold all the relevant products that are great in quality, what use is it if you cannot get people to visit your store?
It is not an uncommon thing to judge a store based on the storefront. This goes for online stores as well. Your online storefront must look bright, cheerful, and aesthetic while displaying the elements of your brand.
How the lighting, the wall color, the product arrangement, etc. makes your offline store attractive and put together.
Similarly, your theme, customization, banner image, categories, etc. increases the attractiveness of your online store.
Here are a few elements to focus on in order to make your online store look attractive and aesthetically pleasing.
Store Theme
Choosing the right theme can be the thing that makes or breaks the entire look of online stores.
eCommerce platforms will have a range of themes, some of which may be paid, and you can choose the one that best represents your business.
Yes, themes for different types of businesses will vary hugely in their design and aesthetics.
These themes available on eCommerce platforms are very highly customizable. You can edit the design element of the theme like the colors, text, font, etc.
You can also add your business tagline and logo to the theme in order to personalize it for your business.
This should be an easy task on most eCommerce platforms. Some open-source platforms like WooCommerce can make it very tough to edit the themes. You will need someone with design and coding skills to handle customization in such cases.
A quick look at some of the aesthetic and easy-to-edit themes on Dukaan theme library: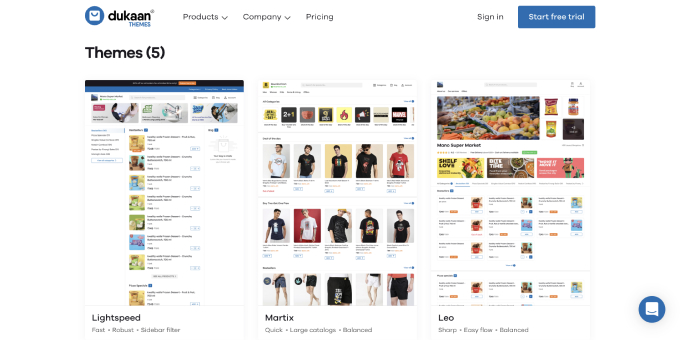 Colors
Once you have finalized your brand colors, this part will be easier.
Since you need to put forth a consistent image of your brand, your online store must be customized based on your brand colors.
You can edit the color element of your chosen theme and replace them with your brand colors.
The brand colors are usually a palette of 5 to 10 colors that complement each other. This means you may be confused about what color to provide at which part of the website.
It would be better to write out a quick strategy on what are the primary colors of your brand. You can add these to the frame of your eCommerce website. The secondary and tertiary colors can be used for the tabs and the text elements of your website.
Clean layout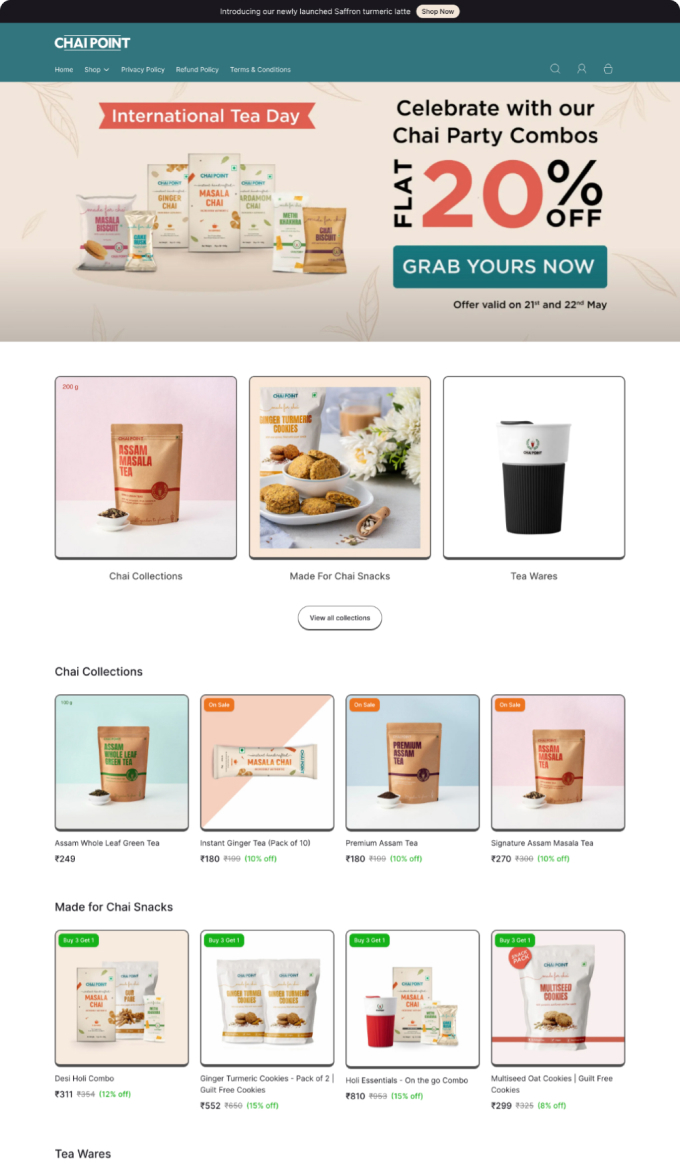 Your store needs to look clean and easy to navigate.
When a user visits your website and feels like it is too cluttered, they will leave without taking any action.
This is equivalent to when you visit a store where the products are uncategorized and all over the place.
Instead, see to it that when a customer visits your store, they immediately know what products you sell, what are your best sellers, what products are on offer, etc.
They should be able to find what they are looking for without a lot of effort.
A clean tab on your homepage, products divided into categories, store info on the homepage, etc. are some things that can make your store layout look clean and attractive.
Responsiveness
Does your eCommerce website load quickly, without any glitches? Does your URL connect to your store's homepage? Are your CTAs clear and direct to accurate URLs?
These are a few things to ensure the responsiveness of your site.
If your store takes a long time to load, your users are going to lose trust and drop out without even visiting your store. Just like how overcrowded stores throw people off, similarly, if your online store is overcrowded, it will slow your site down.
You need to optimize every element of your online store in order to keep the loading times low.
You should also ensure that the eCommerce platform that you have chosen is equipped to handle sudden surges in traffic to your online store.
Useful plugins
Lastly, getting traffic to your website is not enough to increase conversion rates. Users usually need a little nudge towards making a purchase.
This nudge can be provided by some simple plugins like a pop-up, hello bar, live chat, etc.
A hello bar can be used to display ongoing offers and discounts, or a quick look at the bestsellers. Anything that will catch the attention of your customers and make them linger on your eCommerce website for a little longer.
Pop-ups can be used to collect useful information about your customers like their phone numbers, email IDs, etc. This can then be used for SMS marketing and email marketing.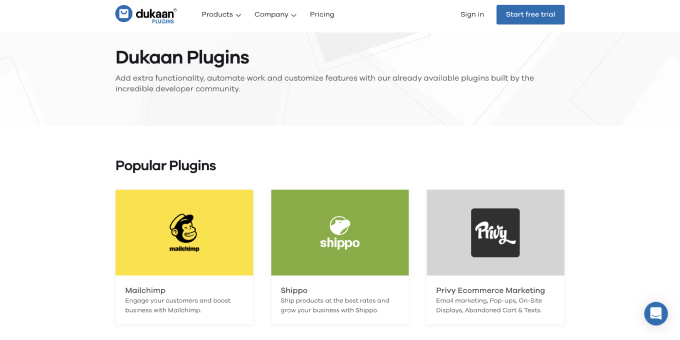 Live chat helps you connect with your customers on a timely basis to answer their queries and encourage them to explore your site more.
These are a few pointers that can help you customize your store in the best way. Keep in mind to think of your customers' convenience when you design your store.
7. Add products to your eCommerce store
The next thing to do on the list is to add products to your store, provide accurate descriptions and price them smartly.
Product Photography
Capturing the best features of your product is truly a gifted skill. It is a proven fact that visual cues work a lot better in convincing customers to buy a product.
Product photography, unlike a random selfie or a picture, is a lot more technical and holds a lot of importance. The lighting, background, focus, quality, and every small element make a huge difference.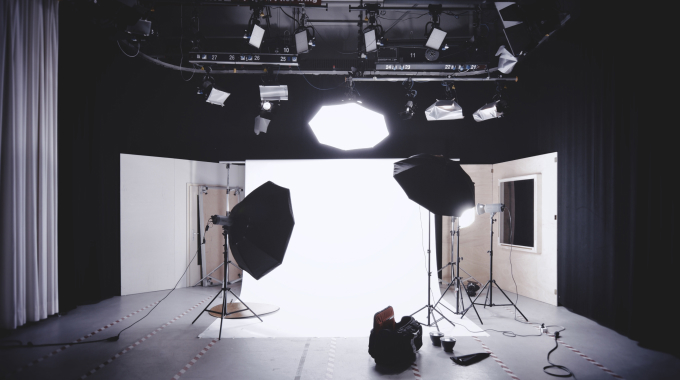 Whichever product you choose, be it food, clothing, or jewelry, these little tips can help you go a long way-
Ensure that your lighting is just right. Clothing and accessories may need a cold and bright light. However, food will need warm lighting. Experiment with different light settings to find the best.
Product and its placement play a huge role in product photography. Ensure that the product is neat and clean. Editing the spots and blemishes out of a product will reduce the quality of the image.
Some products, like clothes, will look better when photographed on a model, while others, like a book, will look better photographed on a flat-lay. Move things around to find how your product can be photographed better.
Do not clutter the space with multiple elements. When you are photographing a product, the focus should be on the product. Everything else is a distraction. Keep these elements to a bare minimum.
Pro Tip 💡
You can remove the background after you have clicked an image, and replace it with a plain background for a cleaner look. Use Dukaan's free
background remover tool
to make it easier.
Product listing
If you upload products to your store on a random basis, this can be hectic and seem like a chore!
It would be better if you invest some time into categorizing your products in order to bulk upload them based on the categories.
Even if you are a small business that has limited product options, it is still better to categorize them right now. This way, as your business grows and scales, you will not face any troubles with the layout of your store or your product listings.
The product listing can be a tedious and time-consuming task if you have to do it manually.
There are sites like Dukaan that enable you to add your products individually, as well as in bulk, all by yourself. It is a pretty simple task.
They also have readymade catalogs prepared across multiple categories from which you can choose the products that you want to add to your store and add them directly.
Pretty convenient, isn't it?
Product description
After you've added your product list, you have to create product descriptions for your products.
Writing descriptions may seem like tough and mechanical work. However, by providing attractive and accurate descriptions, you can easily convert your prospective customers into paying customers.
Your product descriptions should be accurate and detail everything you want your customers to know about the product. It should contain the unique selling point of the product, along with all other marketing points of the product.
The product description should also be very simple, easy to read, easy to understand, and grammatically correct. If your description is confusing, then it does not serve its purpose.
Finally, the product name and description should also be SEO friendly. The biggest advertiser for your products is the search engine. If your product descriptions are not search engine friendly, then they won't show up in the search results.
More than being clever with your product descriptions, try to be simple and straightforward. This will work out in your favor while building a brand.
Product pricing
When you have the right product image and have listed it in your eCommerce store with the right product description, you also need to be mindful of the pricing.
Pricing your products too high can throw off the customers and result in lower sales. Pricing them too low will reduce your profit margins, thereby affecting your sales.
The price of the product must be just right in order to encourage customers to buy it while your profit margins are intact, too.
You can get some idea of what range the price of a product must fall within by researching your competitors and top players in the market.
At the same time, you should also consider other costs involved in completing an order cycle, like packaging, shipping rates, etc.
At any point in time, if you feel like the product is not selling well, then you can always offer discounts or coupons to push sales.
8. Connect payment and logistics partners
At this point, you have your store completely set up and ready to bring in sales. However, there are a few other important integrations before you go ahead!
Payment gateways
If you want to sell a product online, then you must have a payment gateway in place to process the payments.
A payment gateway is a service provider that authorizes payments made via multiple modes like credit cards, debit cards, international cards, UPI, etc.
There are multiple payment gateway providers around the world. eCommerce platforms will usually have tie-ups with a few payment gateways which can be connected to your online store on that platform.
Razorpay is one of the most popular payment gateways that support over 100 different payment modes.
Some of the popular payment providers are Stripe, Paypal, Square, etc.
You should also know that most of the payment gateways charge a small percentage commission to process the payments.
For example- Razorpay charges 2% to 3% commission per transaction. Stripe charges from 2% to 4.3% commission per transaction for different cards.
The payment gateways usually offer a free trial during which period the commission charges won't apply.
These hidden charges come to light only after you've done your free trial. It is better to research and find out as much information as possible beforehand.
Once you have found a suitable payment provider, ensure that you provide as many payment methods as possible on your store's checkout page.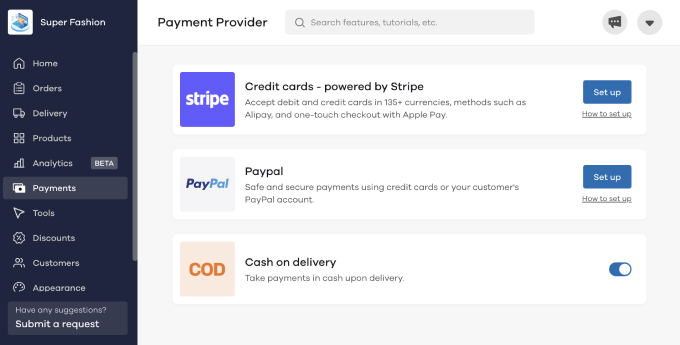 Some of the options are:

Credit/ debit card
UPIs
Store wallets
Net banking
Cash on delivery
Credit (buy now, pay later options)
Logistics partner
The next important integration is your logistics partner. Unlike the logistics involved in sourcing your raw materials or finished goods from your supplier, this logistics is a lot more important as it connects your business directly with your customers.
You should have a trustworthy logistics partner in place that will pick up the orders from you and deliver them to your customers in a timely manner.
While delivering the orders, the package should stay neat and intact until your customer receives it. Even if the product is received in good quality, if the outer package is damaged, some customers may choose to return it!
Sometimes, a package may be damaged or lost in transit, and that is inevitable. However, if it happens too often, then it simply means that the shipping partner is not good enough.
When you are choosing your logistics partner, also ensure that you have cleared out the shipping rates with them.
Your ideal shipping partner would be quick, professional, trustworthy, and budget-friendly.
9. Start selling and market your eCommerce site
As promised, now you are ready to sell!
Your store is ready, you have a domain, and you have listed all your products in your store. Now you are ready to make your first sale in your store.
However, running a business is a continuous process and needs constant efforts in order to increase sales and scale your business.
You could be selling your products across multiple sales channels, and still not be able to bring in a lot of customers or drive new sales.
For now, we can say that creating your fully functional online store part of your business is done and dusted.
From this point on, you will shift your focus towards promoting and marketing your store in order to bring in traffic and increase sales. And it wouldn't be fair on our part if we did not leave you with a few tricks for marketing your business.
Search Engine Optimization (SEO)
You know very well as we do that the major reason for marketing is to build awareness for your store, bring in consistent traffic, and keep the sales up.
One of the major sources of organic traffic is search engine optimization or SEO, and if this is done right, your store can get ranked on the search engines and pull traffic to your online store.
There is a reason why over 60% of marketers believe that a strong SEO strategy can lead to online success.
Especially for a small business, leveraging SEO to make your store show up on search results can save you a lot of money on promotions and paid marketing.
eCommerce SEO is a little different. Even simple tasks like writing SEO-friendly product names and descriptions can increase the SEO score for your online store.
You should also optimize the product pages and category pages by adding suitable keywords to the page title and meta description of the page.
Apart from this, ensure that your eCommerce site is responsive, loads quickly, and is mobile-friendly. Keep in mind to optimize and add alt text to all the product images on your site.
These may not necessarily seem like marketing tips, but the overall health of the site also affects the search engine scores.
Social media Marketing
If you want to sell your products easily, you should have a marketing strategy to promote the products.
Promoting your products need not always be a paid affair. You can use social media to easily reach out to a large audience with your products.
All you have to do is to come up with a smart content marketing strategy that catches the attention of the viewers.
Every marketing strategy is a structured process and similarly, using social media for marketing your business should be done in a step-by-step process.
Start by creating social media accounts for your business across all the relevant platforms.
Add your business logo, business name, and tagline to your social media accounts.
Add a very catchy bio to your accounts.
Add the relevant CTAs (call to action) like your website link, bestsellers page, WhatsApp, etc.
Follow relevant accounts like your competitors, other small businesses, leading influencers in your niche, etc.
Study the content posted by your competitors and the engagement on the posts to create a content strategy for your social media.
Start creating and posting content across all accounts. Keep it consistent.
Make sure to engage in the comments section of your account as well as the accounts of other relevant small businesses.
Paid Marketing
Not having a budget set aside to run paid ads can, in turn, end up costing you a lot more.
When you are starting a small business, it is understandable that you have budget constraints. However, depending solely on organic traffic can keep you waiting for way too long for a sale.
Building awareness for your business can be done quickly and easily through paid marketing. For search, you can use Google ads and for others, every platform has a version of paid marketing that they offer.
Facebook ads and Instagram ads seem to work a lot better when it comes to building awareness for online stores.
Before you start to run paid advertisements, ensure that you have the required expertise in order to not waste your money. Else, you can hire a marketing team to create, monitor, and handle the ad campaigns.
Also, specify your CTAs and test run to see if it is connected to the right URL. Ensure that the landing page entices users to buy your product or at least browse through your eCommerce site to see everything that you offer.
Now, those are a few things that you can do in terms of marketing your online business and bringing in relevant traffic that can be converted to sales.
Do not be thrown off by the money that you need to spend on marketing!
If you've created your store with a platform like Dukaan, you will find that you still have some money to spare for marketing and promotion.
With an email marketing plugin, you can automate your email marketing.
Dukaan also offers many marketing features like broadcast messaging, WhatsApp status templates, and much more that helps you can use to boost your online sales.
You might have to pay extra for marketing online, but Dukaan has a range of amazing marketing features that you can access without spending anything extra.
What might cost you extra money on other platforms comes wrapped in a nice little premium package on Dukaan.
FAQs
1. How to make an online store for free?
You can start a business for free on social media like the Facebook marketplace, Instagram shop, etc. However, if you want to build a fully functional online store, there is a subscription cost that will be involved. Most eCommerce platforms do offer a free trial that you can make use of.
2. How to start an online store without inventory?
If you do not want to deal with the hassle of inventory, then you can choose the dropshipping business model. List the products on your online store and when there is an order, get your supplier to ship the product to your customer.
3. How to find suppliers for an online store?
Local directories can help you find the manufacturers and wholesalers in your location. If you are looking for suppliers for trending products, you can research on Alibaba, wholesale central, etc.
4. How much does it cost to start an online store?
Creating an online store has been made very easy and cost-effective these days. On Dukaan, you can set up your online store for just $11.99 per month. Your custom domain, own app, and a range of useful integrations are all covered in this cost!
5. How to drive traffic to your online store?
You can drive traffic to your online store through a solid marketing strategy that involves equal importance to organic marketing as well as paid marketing. SEO and social media engagement will drive organic traffic to your store.
Conclusion
By now, you should have a clear perspective on how to start your online store easily. Just in case you missed something, here is a quick recap:
Choose Your Target Audience
Find Your Product
Choose a Suitable eCommerce Platform
Find Suppliers/Manufacturers
Finalize the branding elements
Customize your eCommerce store
Connect payment and logistics partners
Start selling and market your eCommerce site
Until now, there was no other way to create your online business than with the big legacy platforms which are suited to meet the needs of huge brands, but now there are other, easier ways.
There are dynamic, modern platforms like Dukaan which provide a simple, cost-effective solution to all your problems.
You have multiple options, great platforms, and easy steps to take in your stride now that you can open your online store all by yourself.
You should choose whichever way you feel is the best fit for your business.
Start your business without all the fanfare and frills, watch this video for more information-