You've been thinking of opening an online store for quite some time now, but haven't been able to figure out how to begin. Don't worry, I'm going to guide you through the process step by step.
Running an online business is more advantageous and profitable than the traditional shops on many accounts, like lesser investment, more profit, no inventory, etc.
No wonder it has gained amazing popularity, admittedly, due to the lockdown in the last two years, while the world battled the novel coronavirus.
What birthed out of necessity, has made a permanent position in the business industry, and is set to grow exponentially in the foreseeable future.
Online businesses have become a part of the new normal and everyone, from big brands to small local businesses, already have or are creating an online presence for themselves.
So without further ado, let's get right into the steps to start your own online business.
How to Start an Online Store
Step 1 – Choose Your Target Audience
The very first step while starting an online business, like any other new project, is to do thorough research.
This research begins with narrowing down your target audience.
Your target audience or customer base is the group of people you want to do business with.
These can be any group of people you are comfortable dealing with, any age group, any gender, any economic or social status, etc.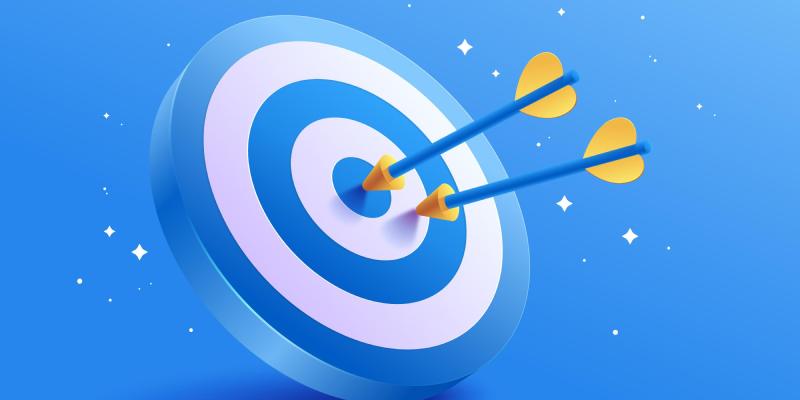 Tip – be as specific as possible. Instead of men in India, try to narrow down your target market to retired men of Northern India. This greatly affects your business strategies and decisions.
When you create your buyer persona, it makes it easier to move on to the next step, which is researching and choosing products.
A buyer persona is a profile that you create for your ideal customer based on your market and product research.
Buyer personas help you understand your customer better and pick a suitable marketing strategy for them.
Step 2 – Find Your Product
Research on suitable products for your target audience –
After identifying your target market, research what products or services are most suited to that group.
For instance, when you decide on catering to, let's say, retired men in northern India, you can then look for services or products that would be popular with this group of people.
When you have your target audience and product research ready, it will help you determine the product pricing, website design, product description, shipping, & marketing strategies among others.
Choose one or more products to sell based on research –
When your research is done about both – your customer target group and the market, the next step is to choose a product based on that research.
To find a suitable product for your online business, based on your target audience and market research, you can try.
1. Introducing a new product or service in the market – with continuous innovation, there are plenty of new technologies and products that you can indulge in. This works great with any industry, especially with personal care products and tech related products.
2. Tapping into an undiscovered market – the online business world being new, is still bridging the gap between traditional brick and mortar shops and the online world. You could tap into an undiscovered market like retired North-Indian men and reap the benefits of being the early bird.
3. Improved products – you can modify an existing product or service to better suit today's market & the ever-changing needs of your target audience, and sell those to your customers.
You should also look into the following things while choosing your products –
1. Logistics involved with products – you should check out the logistics involved with your choice of products and whether it is feasible for you to bear the cost or not. Before making up your mind about any products, be sure that you can handle the extra costs.
2. Profit margins – make sure that you earn a decent amount of profit from your business. Generally, online business owners set the marked up price between 10-14% of their cost of the product. This way the product does not seem overpriced and they earn profit too.
3. Sellers/manufacturers/fulfilment centres – you should create a database of all the suppliers of the product of your choice so that you can compare their quality, prices, delivery time and any other details that you think will affect your business. Also, you always have multiple supplier choices for your products.
In your research up until now, you must have come across these three steps being listed interchangeably.
This looks confusing, we know.
But it's completely fine.
You can begin with any of these steps that you're comfortable with, or which in your opinion is the best.
For instance, if you already have a product idea, you can use it to identify your target market;
Or if you want to cater to a specific audience, you can use that to choose a suitable product.
Just remember to be as specific as you can, and research as deeply as you can.
Step 3 – Choose a Suitable eCommerce Platform
An eCommerce platform is like an online market where you set up your online shop.
Think of it like this –
Your location at a prime spot can spike your sales,
Rent, if too much, chips away at your profits, and
The space of your shop needs to be just right for your type of business.
The same goes for online businesses.
The medium, subscription fee, features and offers you get from your eCommerce platform are similarly important to your online business's success.
A good eCommerce platform will let you create an online website, list your products and sell them online to anyone.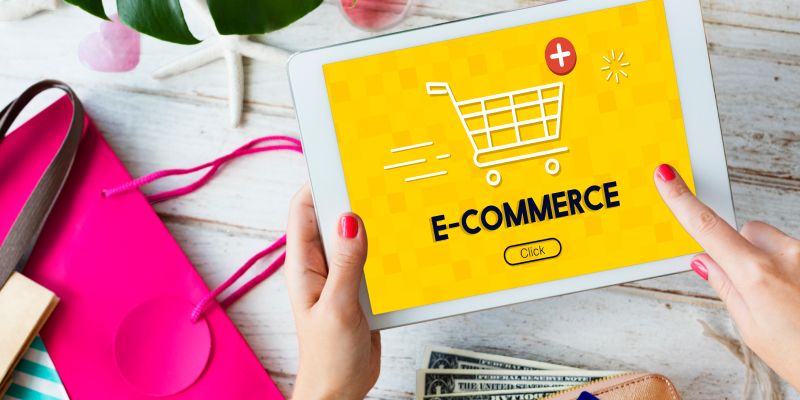 Think of these three things as the three pillars of your online store's success.
A good eCommerce platform will take care of your product management, shipping, customer database and everything in between.
When you choose an eCommerce platform, keep these things in mind –
Does it have the right tools for you?
The right tools are essential to set up your business. Think of them as the right shelves for displaying your products.
Is it easy to use?
It is the internet and you're already frustrated with those complicated procedures and the more features you need, the more tech-savvy you need to be.
We share your frustration and in our research found out that platforms like Dukaan are some of the easiest to use.
You don't need any technical knowledge or a lot of time to set up your online store, all you need is a phone number and a few minutes!
Will you need external help?
You shouldn't need to take the help of external tools to carry out marketing, promotional and payment processes, or anything else on your website for that matter.
When you pay for the eCommerce platform for setting up your business, you should get all the features and plugins with it.
Check to see if all your needs are met by the platform itself.
Can you list all your products?
The platform you choose should be able to let you list all your products, no matter how many or how little.
This might sound like a little concern but if you are all set up and then find out that you can't list all your products, your efforts are all in vain.
Can you sell anywhere?
Your platform should enable you to sell anywhere in the world, without any unnecessary restrictions.
Check to see if the platform you're planning to use is banned somewhere or not.
Does it take care of shipping?
So you're ready to shell out thousands of rupees on the eCommerce platform of your choice, but don't see any shipping support?
That's unfair!
You should try platforms like Dukaan which provide their own shipping services so that you don't have to worry about finding a trustworthy shipping provider.
Can you customise your store?
When you rent a shop, you take a space, decorate it however you want and showcase your merchandise in the way you feel comfortable.
Similarly, you should be able to make your online store your own. That is what customisation means.
You should be able to modify your store to make it stand out from the competition and attract customers.
Check to see how many customisation options you get.
Is it budget-friendly?
Let's be honest – we sometimes feel that what we are paying is more than what we are getting for it.
That sucks.
A lot of platforms charge a lot but don't provide you with all the services.
Check whether or not your platform is budget-friendly, to make sure that you get your money's worth.
Device compatibility
Device compatibility is when a platform is able to work smoothly on different smart devices, like phones, tablets, laptops, etc.
If your site runs smoothly on your customers' mobile phones and tablets as well as it does on their computers, you get ahead of the game.
Another aspect of this is app compatibility.
Your site should be able to sell through WhatsApp, Instagram, Facebook, etc.
We have a preference for these features in a platform, and that platform is Dukaan.
With Dukaan you can easily open & navigate your online store, it's as simple as ABC, and you get your money's worth.
There are other legacy platforms, all great, but none perfect. For instance, the most reported issue by Shopify users is technical issues (like DNS setup etc), followed by a lack of customization (only 71 official themes) options and unresponsive support.
While it's easy to get started with pre-built templates for your website on Wix, you'd need a lot of technical knowledge and help to get eCommerce features like payment integration, etc.
On Wix, eCommerce functionalities are available only on the business and eCommerce plans. There are limits on storage capacities and access to certain apps.
WooCommerce, albeit being popular, comes with its share of technical glitches and errors. Just a simple Google search for "WooCommerce issues" will show you plenty of threads where users report issues.
Here is the official documentation.
The major portion of your research ends here.
You've done the heavy lifting, and now the next steps will be easier and faster.
Step 4 – Find Suppliers/Manufacturers
So by now, you have your products, target customers and eCommerce platform ready.
The next step is to find suppliers for your products.
Here you have two options- either manufacture goods yourself or find wholesalers/ suppliers for your products.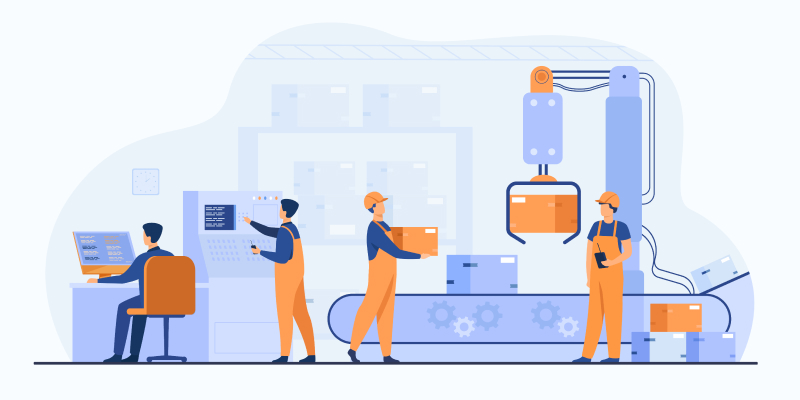 Here are a few things to check when you are looking for a suitable supplier:
1. Reliability – Your supplier should be reliable because your products are the main thing in your business.
If you don't find a reliable supplier, you will not be able to deliver products to your customers properly.
2. Product quality – Good quality product is the only way you can build your brand and grow your business, so make sure that you only get in business with suppliers that carry quality products.
3. Delivery time and cost – The delivery time is when customers are most impatient.
You should carefully calculate the delivery time of your suppliers so that there are no late deliveries and unhappy customers.
Delivery cost is another thing that you should consider because that is how you will calculate the marked up price on your store.
It is a delicate matter as well because delivery costs can make or break a deal.
Customers abandon their shopping carts due to high delivery costs in some cases.
4. Reach – Your suppliers are the people who will deliver goods to your customers, so be sure that they can reach your customers' location.
To find good, reliable suppliers, you can visit Dukaan plus.
The resellers there are vetted and better than any other anonymous seller on the market.
Step 5 – Choose a Name & Domain
Your business's name and logo are how the customers identify you.
These are the first things that come to their minds when they think of you.
You can make your own unique identity with your brand name and logo.
You might have ideas or a list of names you could choose from, and you can brainstorm with your friends and family to come up with a great name.
You should choose a name that's easy to remember, related to your product, all the while being unique.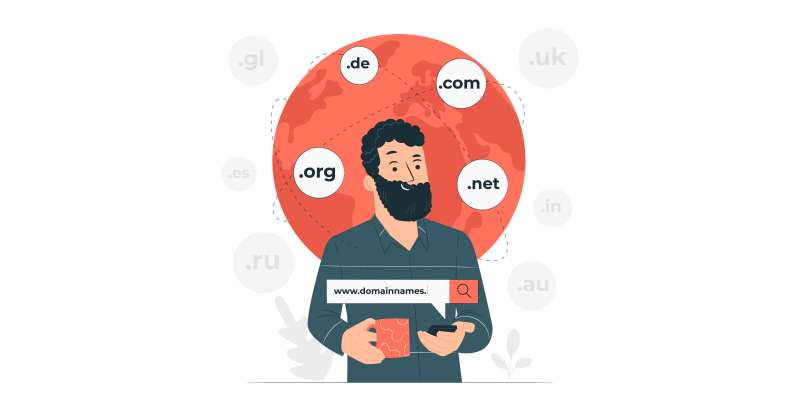 After you decide on your store's name, you need to register it.
Your domain name should be clean, simple and as close to your store's name as possible.
You can get a custom domain for your store on eCommerce platforms.
Some of these platforms might charge you an extra fee for a custom domain, for e.g., WordPress charges separately for domain registration and hosting- the registration cost is $15.95 (INR 1200.64) and the hosting cost which is recurring starts from $3.95(INR 297.35) per month for startups to $11.90(INR 895.81) per month, but platforms like Dukaan give you that for free with their premium subscription.
You can save a ton of money here!
Step 6 – Add Products
The next thing to do on the list is to add products to your store.
You can add your products categorically or one by one.
Every product you carry belongs to a category.
Now, this can be a tedious and time-consuming task if you have to do it manually.
There are sites like Dukaan that enable you to add your products individually, & in bulk; by yourself and also through readymade catalogues.
Pretty convenient, isn't it?
After you've added your product list, you have to create product descriptions for your products.
Check out our product description generator for automated descriptions to get yourself started.
Step 7 – Connect a Payment Provider
A payment provider, as the name suggests, is a service that lets you accept payments for your products.
It is a technology that enables you to accept payments online from customers.
Some of the popular payment providers are Paytm, Stripe, Paypal, Razorpay, etc.
For example, Paytm charges a commission of 1.99% on every transaction. Razorpay, another popular payment provider charges 2% commission on Indian cards & 3% on international cards, per transaction.
Stripe charges from 2% to 4.3% commission per transaction for different cards.
All these hidden charges come to light after you've done your free registration and all.
Although, there are some platforms that do not have these hidden charges, like Dukaan Pay.
Dukaan's payment gateway is much better than others in terms of charges and ease of use, etc.
Check these different services for yourself and choose the one that suits you best.
You should also keep as many options as possible available on your store's checkout page. Some of the options are:
Credit/ debit card
UPIs
Store wallets
Net banking
Cash on delivery
Credit (buy now, pay later options)
Step 8 – Store Layout
Your store's layout is the next thing to tackle.
I promise we're almost finished.
This is one of the last steps and then you're done.
This is an easy one too (if you've chosen a platform like Dukaan).
Your layout affects what and how much your customers buy from you and identify with your business.
Think of this like the way you would lay out products in your shop.
Where you place all your products affect their sales and your image as well.
There are a lot of ways to do this and you should choose whichever way suits you best.
Some things you can work on, are:
Theme – there are a lot of different customisable themes available on eCommerce platforms that you can choose from while setting up your store.
Colours – Keeping a set of consistent colours that reflect your brand is beneficial to your layout.
Clear message – When a customer visits your store, they should immediately know what kind of store you have and what products you sell.
Responsive CTAs – Every Call To Action button you have should be well placed and elicit a response.
Easy navigation – Design your store's layout in such a way that it is easy for your customers to navigate.
They shouldn't have to click through multiple layers of pages to get to a product.
Think of your customers' convenience when you design your store's layout.
Step 9 – Start selling!
As promised, now you are ready to sell!
Your store is ready, you have a domain and you have listed all your products in your store.
If you've done it with a platform like Dukaan, you will find that you still have some money to spare for marketing and promotion.
There are a lot of options for marketing available online, and some of them are even available on your eCommerce platform.
You might have to pay extra for marketing online through your eCommerce platforms, but some of them don't charge anything extra for their amazing marketing features, for example Dukaan offers many marketing features like broadcast messaging, WhatsApp status templates, and many others that you can use to boost your sales.
What might cost you extra money on other platforms comes wrapped in a nice little premium package on Dukaan.
Conclusion
By now, you should have a clear perspective on how to start your online store easily.
Until now there was no other way to start your online business but with the big legacy platforms which are suited to meet the needs of huge brands, but now there are other, easier ways.
There are dynamic, modern platforms like Dukaan which provide a simple, cost-effective solution to all your problems.
You have multiple options, great platforms and easy steps to take in your stride now that you can open your online Dukaan all by yourself.
You should choose whichever way you feel is the best fit for your business.
Start here, and then make your own way to success.
Get your business started without all the fanfare and frills and start selling now!