Success stories are many at Dukaan. But this one shines bright! From idea to execution, this duo from Ahmedabad have scaled heights using Dukaan's full potential and an amazing product! Here's the inspiring story.
With multiple businesses across different genres sprouting all over the web, there is a need to acknowledge the businesses reaching unprecedented heights from ground zero.
Nonsense Store is one such example of a company that has scaled heights after starting from zero. In an inspiring tale of rag to riches, Nonsense store has managed to do more than merely get itself off the ground – it is now expected to generate $300K in revenue in 2021-2022!
Driven by passion!
Yash Shah and Vraj Ghoda, the co-founders of Nonsense Store, are long-time friends who decided to make good use of their time at home during the pandemic in 2020.
Yash had lucrative campus placement choices ahead of him, which he turned down. Vraj, always wanted to do something by himself. So when they came together, they realized that they had shared passions, and entrepreneurship was the only way ahead.
And they did grab the opportunity.
They quickly discovered that they'd much rather invest their time and energy on something that they were passionate about and make it a fruitful venture.
An idea strikes!
Lockdown struck in 2020.
And Vraj and Yash struck upon an idea around parties and social gatherings, which they noticed people were badly missing, after the lockdown. Card games.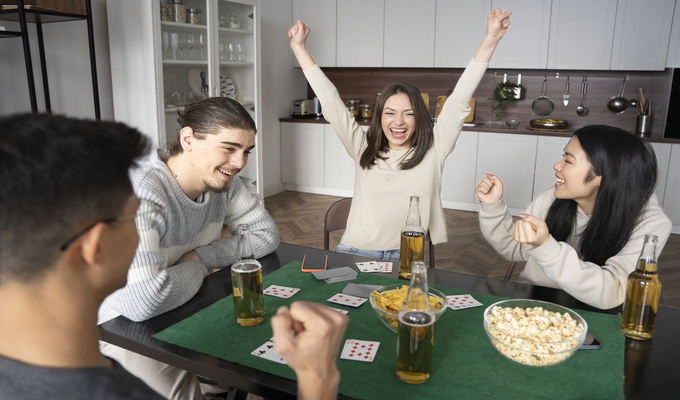 The two co-founders figured that people would value their social gatherings a little more after the lockdown, and focus on having exciting offline experiences with their friends instead of scrolling through their social media feed.
Both of them went to the drawing board, sketched up a plan, right from production to launch to marketing – the whole nine yards!
They launched the prototype of Nonsense and tested it with their immediate friends and family. It was met with a lot of excitement and the duo knew that they were on to something big.
They currently have 5 card games tested and being sold in large numbers; bringing in 3000 sales within the first 2.5 months.
Nonsense Store started out as a team of two, and has now grown to five members.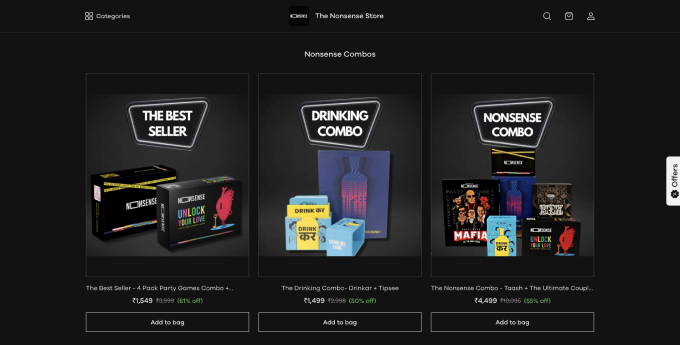 What's with the name?
When asked about the story behind the name 'Nonsense', Yash and Vraj explained that their products didn't 'make sense,' and they wanted their brand to be perceived that way. Hence the name, 'Nonsense Store.'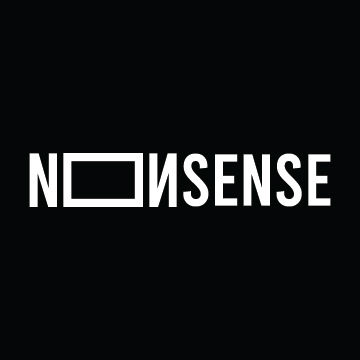 They believe a name like this could help them scale and stay relevant as they introduce more products.
The growth story
Hailing from a marketing background, Yash and Vraj knew their main selling point would be helping people make the best out of their experiences with friends and family, fully knowing that people are unlikely to take in-person hangouts for granted moving forward.
Firmly believing that parties and old school social gatherings are here to stay, the two co-founders decided to make Nonsense Store all about parties – decorations, games, and anything else party-related that you could ever need.
Major hurdles they jumped through
Vraj and Yash decided to soldier ahead with the party products idea, initially planning to release 14 products, but cutting them down to the first four products became immensely popular.
However, this success did not come easy. Just like with any other startup, finances were a problem, and they had to gather finances from their folks.
Another major hurdle they had to overcome was finding a place to stock, manage inventory, and sell their products.
In this day and age, you need an eCommerce platform to list and sell your products and receive and manage your orders. This requires a huge investment of time and capital. They had the time, but not the money.
A big mistake!
At this time, Yash and Vraj decided to selling their products on Instagram, which they admitted was not the best way to go.
They claimed that it was unprofessional and that they realized they had to get themselves a new platform to get their business noticed.
Inventory management, the sea of comments, duplicate orders – things were messy running a business on Instagram.
This is how the founders came upon finding Dukaan, which helped them take their business to new new heights.
How Dukaan helped?
Moving our business from Instagram to Dukaan was the best decision we made.
Yash
With Dukaan, they could set up their brand new store in a jiffy. Setting up payments and listing products were done in almost a day.
Vraj and Yash had tried their hand at other eCommerce platforms which they say were "clunky" and difficult to get started with.
They wanted something more nimble and more easy to manage, while being powerful with features.
Dukaan managed to solve a bunch of problems they claimed to have had with their initial platform – including setup time and costs, ease of use, the non-requirement of a design team, reasonable costs (a yearly payment of Rs. 4,999/-), etc.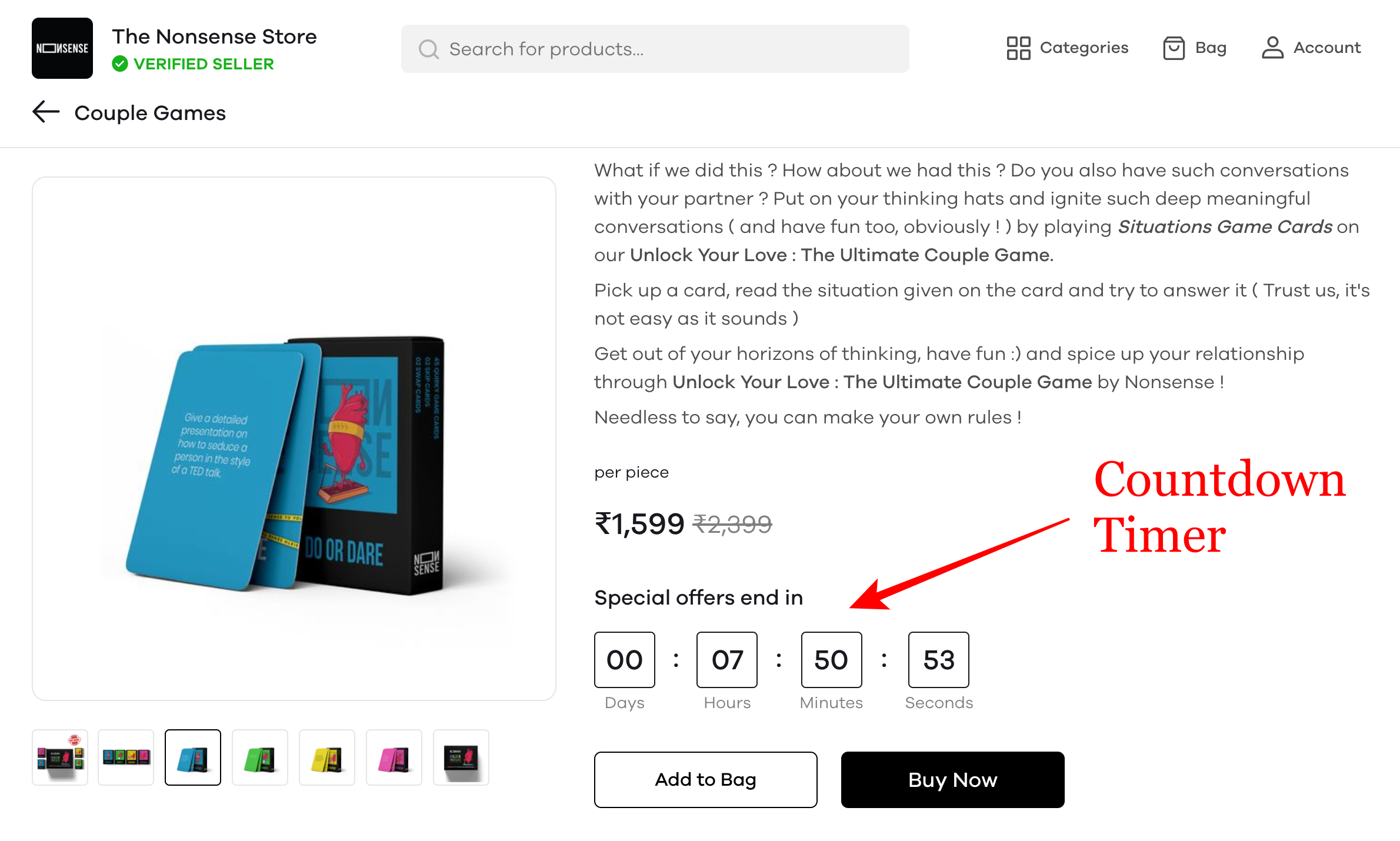 And not surprisingly, they utilize all the major features of Dukaan. (Custom banners, Hello bar, SEO, Countdown Timers and what not)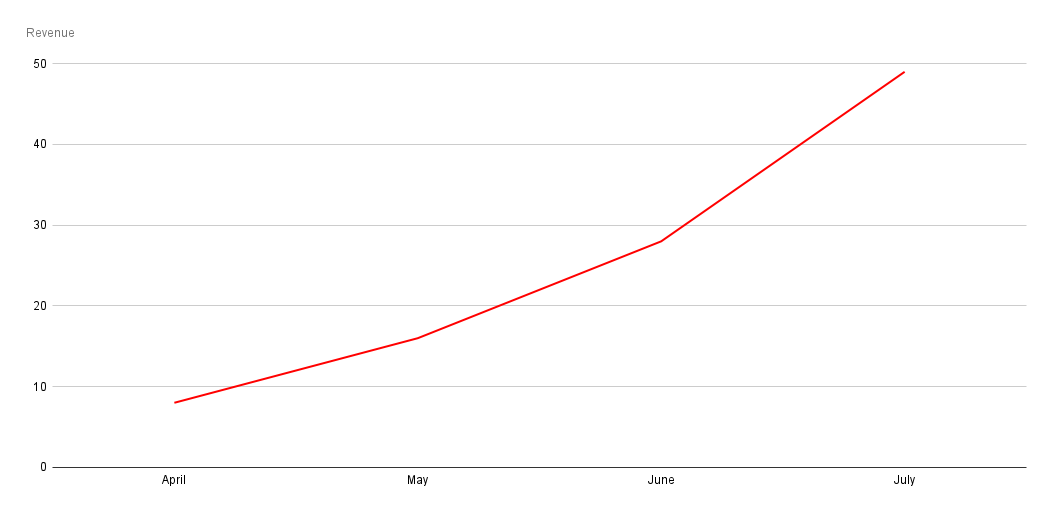 Nonsense Store has managed to sell products across a far and wide audience base, despite primarily aiming to sell to urban millennials.
We thought our best markets would be the metros. But we were surprised that the most number of orders come from the remotest small towns of India
Vraj
And Dukaan has the perfect solution for it. With Dunzo and Shiprocket integration, they didn't have to worry about shipping to the remotest part of India.
As Yash and Vraj realized, it seems that "there is no age for nonsense" as they say. While "Nonsense Store" became popular in Bangalore, Mumbai, Pune, etc., it also has earned a solid fanbase in tier- 2 cities like Ladakh, Srinagar, and so on.
What worked?
We would say a mix of things! But if we were to list them, they would be..
1. Amazing product idea
Yash and Vraj did not invent something new. They capitalized on an idea, driven by emotions and formatted it into a product. Boom!
2. Perfect timing
The pandemic wreak havoc on all businesses. But there were opportunities that sprout up. Yash and Vraj managed to pick the right one at the right time and put a lot of effort behind it.
3. Fierce passion
Nothing works without passion isn't it? Vraj and Yash are good examples of how fresh entrepreneurs can make it big with low investment but with the right passion and belief behind your product.
4. Learning from early mistakes
Not everything was cozy. Financial struggles, choosing the wrong platform to sell, were all quickly identified and solved. This helped them early on.
5. Choosing the right platform
Vraj and Yash could have gone for the most popular legacy eCommerce platform and burned through their initial budget. It was smart on their part to choose a platform that would fit their needs without burning a hole in their pocket.
6. Reducing overheads
And by choosing the right platform, the duo were able to reduce unnecessary overheads, fly fast and carve out enough budget for marketing and promotion instead. This helped a lot.
7. Scaling where it matters
The founders were quick to identify patterns in customer behavior and scaled accordingly without any latency. This only flared up their growth and took them where they are today.
8. Go big or go home!
The duo has a vision bigger than what we can see today. Starting small was inevitable but growth is a choice. Vraj and Yash has bigger plans to grow the brand and we're excited to make it happen!
The road ahead
Nonsense Store no longer wants to be called a store.
Instead, they wish to rebrand themselves as an accessible brand that people from all walks of life can connect with. In their venture to become India's one-stop solution for all things party – related, they are coming out with 30-35 new products and services in the next year.
Considering they are the only major player in their niche, they haven't had competition so far. However, they did realize that their products were perishable. They'd get old fairly quickly, which is something they plan to rectify in their upcoming products.
Nonsense Store prides itself on being a brand that measures its progress and value in terms of how people connect with the store and its; products, as opposed to revenue targets.
With all the rebranding and progress they are making, one can expect "Nonsense Store" to become India's premiere one-stop party solution provider.
Dukaan is happy to have participated in their success journey and continues to support their ongoing efforts at 'delivering nonsense' to the entire country.