Thinking of starting a wholesale business but not sure where and how to get started with? Worry not. This article will give you an idea about the best wholesale business ideas in India.
India is a diverse country with a myriad of cultures. This means that there are endless products and services you can do business in, which have immense potential. If you choose the right way of offering your products, your wholesale business can take off on a high note. Want us to let you in on the 20 best wholesale business ideas of 2021 that have great potential? Read on.
Who is a Wholesaler?
A wholesaler is a person or an entity that purchases goods in large quantities from manufacturers or distributors warehouses them and then resells them to retailers to make a profit. The retailers in turn sell the products to the end-users. Successful wholesalers specialise in identifying trends early on and sourcing cost-effective products in time.
What are the benefits of being a Wholesaler?
You can sell the products for less because selling in bulk means less handling time and costs incurred for the same.
You have the opportunity to build a brand. Wholesalers can typically buy goods in bulk and then rebrand them under their own umbrella. With a few great products in your kitty, you can earn a name for yourself.
Since you most often source directly from manufacturers, you understand the workings of your product industry better. You know the flow of the supply chain, the ineffectual suppliers and the problems they face, and the external operations of the company. This knowledge can come in handy when you decide to turn a manufacturer yourself.
You'll be able to diversify and expand. Once your products get a foothold in the market, you can try introducing new products in your niche. This way it is highly likely that your customers will come back for your new range of products based on their previous products' experiences.
Once you build a good brand value, you can better negotiate with the suppliers and charge better premiums on your products (within reason). This means you not only save more on purchase but earn more on sale too.
You can offer dropshipping. This allows you to reach a greater customer base and procure more orders for your products. (Read deatiled guide about dropshipping here.)
Wholesale Business Ideas in India
The aforementioned are a list of terrific wholesale business ideas that you can choose from:
1. Textiles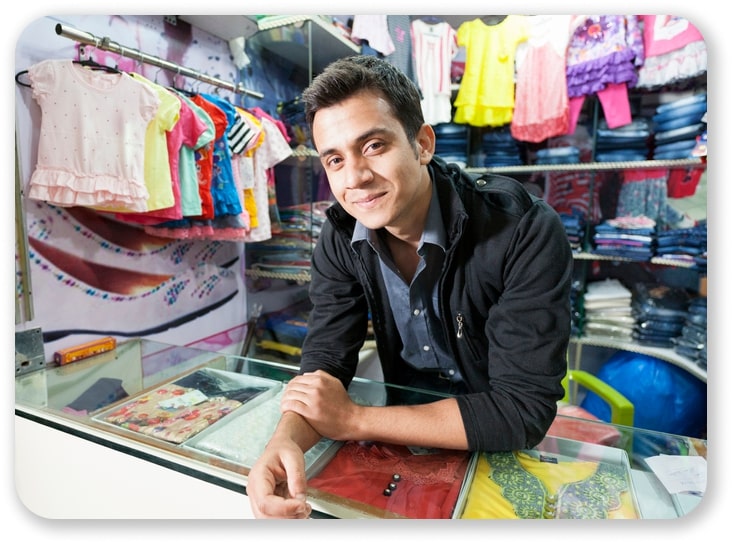 India is one of the largest markets for textiles. Although the pandemic hit the textile industry, things are looking up again. If you are equipped with enough knowledge about the industry there is great potential in this business segment. The product choice is also huge, ranging from threads and yarns to home furnishings and apparel.
2. Ayurvedic products
Owing to the pandemic there has been a wellness craze going on in the country and needless to say the demand for health-based products is rising unprecedentedly. Ayurvedic products based on the ancient science of Ayurveda are a multi-billion dollar industry.
To the burgeoning middle class, Ayurveda is a solution to almost all their ailments. Choosing this as a wholesale business idea therefore will be wise.
3. Organic food
India is the leading organic food producer in the world and produces more than the next nine countries combined. We might just become the largest consumer too. The pandemic has pushed many people towards a healthier way of living and consumption of organic food is the best way of doing so.
People are waking up to the long-term benefits of consuming organic food and are ready to pay a premium for them. It is hence a great wholesale business idea with abundant potential.
4. Processed food items
The acceptance and growth of processed food in India has been fuelled by a host of factors. The changing consumption patterns of the urban youth, change in the gender composition of the workforce, and rising disposable incomes have been some of the key factors that have driven phenomenal growth in processed food items.
Jams, jellies, sauces, pickles, snacks; you name it, its demand is rising. Wise idea no?
5. Agrochemicals
This industry is in for positive growth in revenues. Agrochemicals chiefly include pesticides, fungicides, insecticides and bio stimulants.
India is the fourth largest manufacturer of Agrochemicals and with growth at a CAGR of 8%, this multi-billion rupee industry offers huge potential as a wholesale business idea.
6. Fashion jeweller
The Indian Fashion Jewelry market has been steadily growing for decades. Indians love jewelry and there are no two ways about it.
Whilst the pandemic did hit its demand, thanks to product innovations, social media influence, rising incomes and postponed weddings and events taking place, it's rising again. If you are looking for a great wholesale business idea, this could be it.
7. Plastic products
Due to its lightweight, easy portability and high durability, plastic products are soon replacing almost every other material such as metal, wood, glass and fabrics.
From disposables and toys to household essentials, plastic is everywhere and the demand for it isn't dying anytime soon. This one's a lucrative business idea for sure.
8. Building and construction material
The past few years have seen a steep rise in building and construction work in India. Naturally, the demand for the latest in building material is also spiking and there is heaps of potential in this sector if you are looking to start a wholesale business.
Tiles, AAC blocks, steel bars, concrete and even paint can be a good product idea to start with. Depending on your network and capacity to supply, you can earn large profit returns.
9. Hospital equipment
India's medical equipment sector is valued at $2.5 billion and is expected to grow at a whopping CAGR of 6% annually. The steady rise in the number of hospitals and clinics in the country, the evolution of India as a medical tourism hub, and the growing awareness of the latest in medical technology have been some of the chief factors in the spiking demand for medical equipment. It is a great time to get into this business.
10. Leather products
India is the third-largest manufacturer of leather products in the world. The steady demand in the country explains why leather products can offer phenomenal market potential.
You can choose from a plethora of products such as shoes, bags, jackets and accessories and expand to more options.
11. Seeds
Thanks to some of the progressive policies by the government, the seed market in India witnessed huge growth. With an expected growth of CAGR 14.3% between 2018-2023, the Indian seed sector looks promising.
If agriculture interests you, this wholesale business idea could be worth your while.
12. Kids toys
The Indian toy industry has come a long way in terms of toys technology and application. Owing to a large part of the ever-growing Indian population being young, the toy market is growing steadily and is innovating continuously.
As disposable incomes continue to rise in the country, a wholesale business in toys could be your next big idea.
13. FMCG goods
The market for FMCG goods grew unwaveringly at 36.9% despite lockdowns and containment measures across the country. Products such as soaps, shampoos, toilet paper, beverages and over-the-counter drugs are quick-moving items and the demand for them remains steady.
Is it a good wholesale business idea? Yes!
14. Automobile products
The used-cars market in India is booming amid the Covid scare. A wide range of options, easy financing and convenient digital sales channels have been some of the key factors that have boosted the sale of used cars in the country.
Needless to say, the demand for automobile products and accessories has been high. Getting into a wholesale business in automobile products can be gainful.
15. Furniture
The Indian furniture market will stand at $27 billion by 2023. Covid containment measures have seen more and more people spending a majority of their time home and furniture sales touched a record high due to it.
The shift to digital platforms to buy furniture has made it super convenient for consumers and that is also a key reason why the sales have been steady despite the pandemic.
Finding a niche and starting a wholesale business in furniture could be a great idea.
16. Kitchen utensils
The demand for kitchen utensils is driven by both utility and aesthetics. As more and more people are switching to cooked-at-home food the demand for kitchen utensils refuses to die down, more so because the innovations and styles of cooking equipment have drastically changed to meet consumer needs.
Retailers are scampering for great kitchen products and good deals and if you think you can offer that, this might be the right business idea for you.
17. Computer accessories and peripherals
This one's a no-brainer. The rising penetration of the internet in our day to day lives and the increasing dependence on computers for work, study and entertainment has led to a huge spike in the sales of computers.
It is obvious then that computer accessories and peripherals are the need of the hour. It is the best time therefore, to get into this business.
18. Grains
Food grains are an essential commodity and shall forever be in demand. With farmers harvesting record grains in the last year, things have been looking up for grain wholesalers.
Farmers are offering their grains at a competitive rate and there couldn't be a better time to start a wholesale business in food grains than now.
19. Beauty tools
Credit media or beauty influencers, but there has been an increasing consciousness regarding physical appearance in the youth today. Beauty tools offer convenience, faster operation and great results thanks to continuous innovation.
With more and more people ditching professional salons for at-home treatments, the demand for beauty tools has spiked incredibly. It is a great time to enter this business.
20. Art and handicrafts
This segment boasts a wide variety of products. Some of the popular options include handmade paper, art supplies, and corporate gifts.
If you have it in you to build a good network of companies you can cater to, this business idea can be one of brimming potential.
Summary
There are plenty of options you can choose from should you decide to enter the wholesaling business. The trick is to build a robust network of suppliers and manufacturers, maintain good communication, and use a good platform to sell and market your products.
Good Platform?
Yes, one like Dukaan. eCommerce platforms like Dukaan help you set up your online store in a flash. You can have your own domain name and a fully functional digital store, all without any skills in programming.
Here's how you can get started with Dukaan.
Step 1 – Sign up for Dukaan – Web Version | Android App | iOS App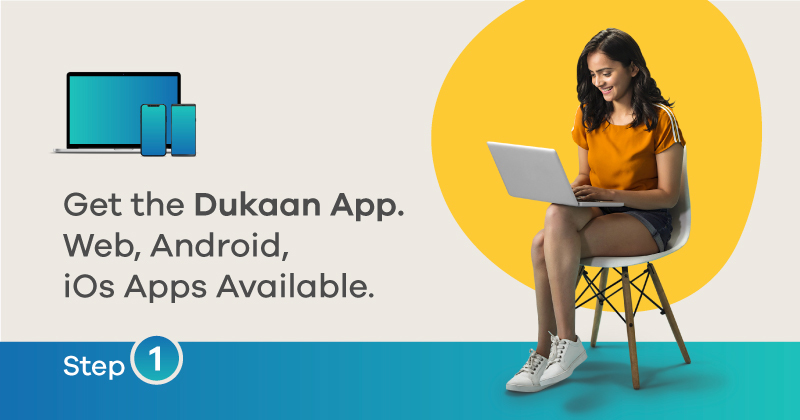 Just give your mobile number, verify OTP and you're in.
Step 2 – Choose your store name and category.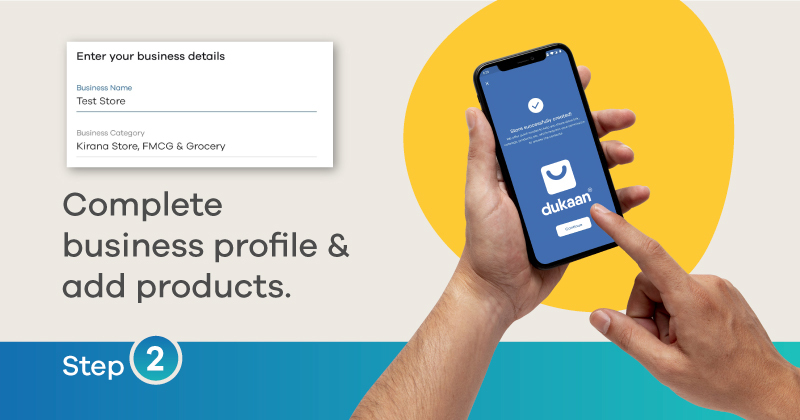 Step 3 – Upload your products.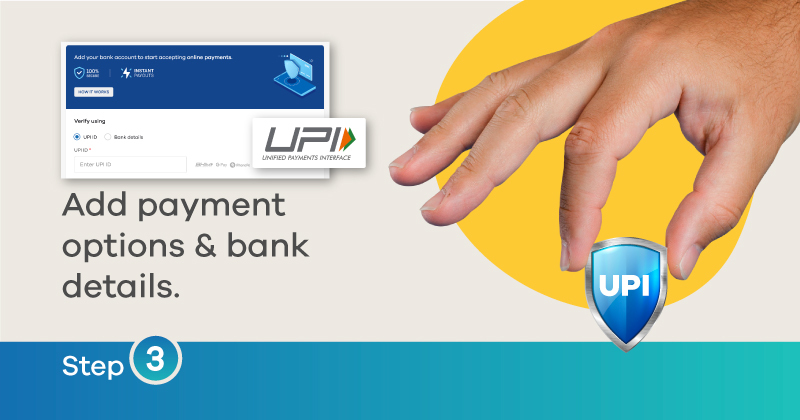 Step 4 – Promote your Dukaan store.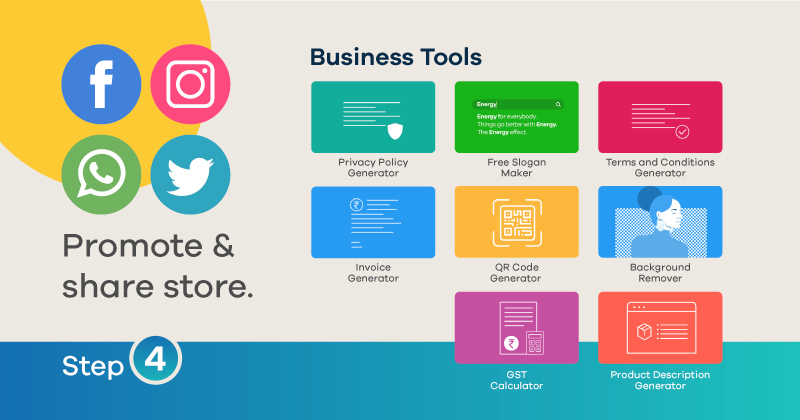 Simple! Isn't it?
Alternatively, you can source retailers who might be interested in drop shipping your products. Convincing them will be a breeze if you show them how easy it is to do that.
So, peruse the listicle above to zero in on your next big business idea and get going. Install the Dukaan app if you haven't already and set sail.