If you are here, that means you know all about dropshipping business model but are unsure of how to start a dropshipping business from scratch. This article will guide you through the process in 8 simple steps!
Anyone with a passion for business looking to make some passive income will head in the direction of dropshipping. The most attractive features of the dropshipping model are the low investment and hassle-free business management.
Just in case you do not trust the words, let me show it to you in numbers!
These are the predictions for the estimated market value of dropshipping eCommerce globally. The forecast shows that between 2021 to 2026, the market value will rise to 476.1 billion U.S. dollars.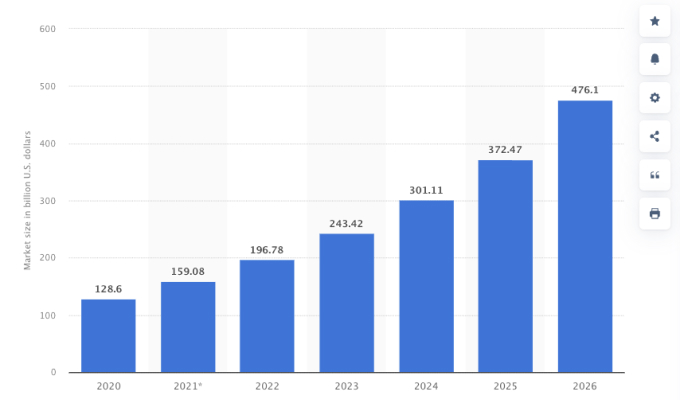 Now that we know that the dropshipping business is simple, profitable, and has a great future, let us look at how you can get started.
Even if you have absolutely no idea of starting a business, this article can guide you in setting up your dropshipping business in 8 simple steps.
How to Start a Dropshipping Business in 2022
Every business needs a plan and a guide on how to start and how to run it effectively. The same goes for dropshipping business too.
Below is an 8-step guide on how to start a dropshipping business from scratch.
1. Choose your niche
Typically, every business plan starts with finding your niche. Of course, there are general stores that sell a lot of random products.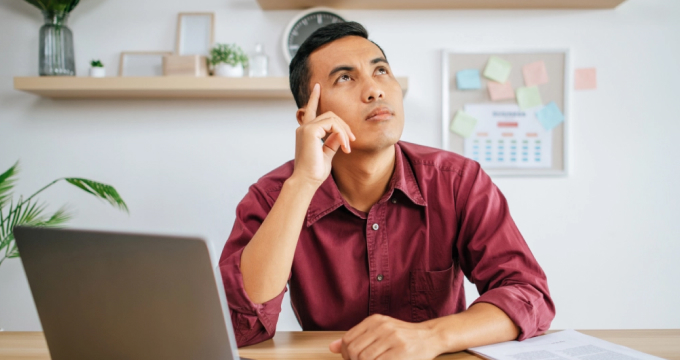 However, when you are starting out, it is better if you narrow down your target market and focus all your efforts on gaining an upper hand there.
A lot of young entrepreneurs prefer the dropshipping model since the overhead costs are low and you do not need to handle inventory or shipping of the products.
That said, the competition is pretty high and unless you find your competitive edge; it is hard to survive in the market. If you are confused about what your niche is, this quick method can help you out.
Say you are planning to sell coffee makers using the dropshipping method, the first thing you do is to find the demand for coffee makers and there is no better source than Google to find this!
So, when we look at the search for the term 'coffee maker', Google comes back with almost 1.9 Billion search results. So the competition here is too high.

But when you narrow your search to say 'drip coffee maker', the search results are about 86 Million, which is a huge difference!

Narrow is further down to 'single cup drip coffee maker' and the search results reduces furthermore to 8 Million.

And there is your niche.
It will be easier for you to rank for this search term with the right marketing techniques.
Even if you choose to run a paid ad, the cost per click for this keyword will be lower compared to the term 'coffee maker'.
So that is basically the easiest way to find your niche based on demand and competition.
However, when you are closing in on your niche, ensure that it is not too narrow either.
Even if you are planning to sell a single drip coffee maker, try to offer at least 5-6 variations on your store. These variations may be based on the look or the price of the product.
As your business grows, you can add more products to your store that are still in theme with your main product.
Example: If you are selling a Single-cup drip coffee maker, you can add products like coffee mugs, travel mugs, coffee filter sheets, or even coffee beans, if you find the right supplier! ☕
2. Do market research
The entire dropshipping business model depends on your ability to find a product at a lower cost and sell it to your target market at a higher price so that you can make as much profit as possible.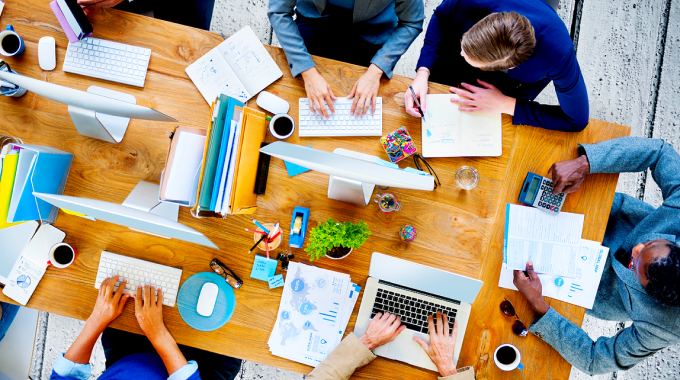 Which, in theory, may seem like an easy task. However, if you are going to be selling a product at a marked-up price, you should also make sure that your target market is willing to pay that price for your product.
This requires you to do some market research at every step of finding your product and your target market.
Since eCommerce has made it easier for people to sell their products from anywhere to customers all over the world, you have a huge market for sure.
Your target market, however, is a narrower version of the market in its entirety, and this section should be filled with people who have a higher chance of buying your product.
Example: If you are dropshipping winter jackets, your target market should be people living in colder regions rather than people living in tropical regions! 🧥
Google Trends for winter jackets in Malaysia – show very irregular trends which cannot be banked upon.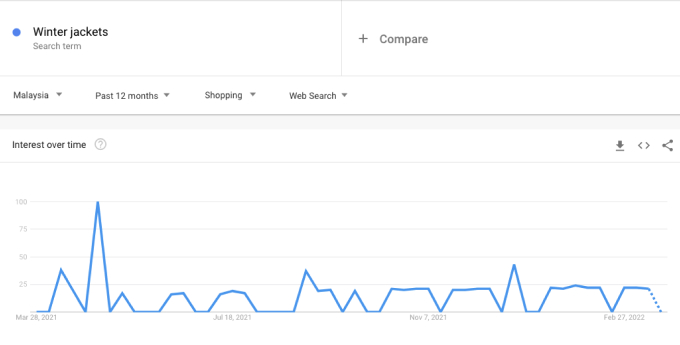 Google Trends for winter jackets in Canada – show a constant increase in trends, especially during the winter months (Sep-Dec).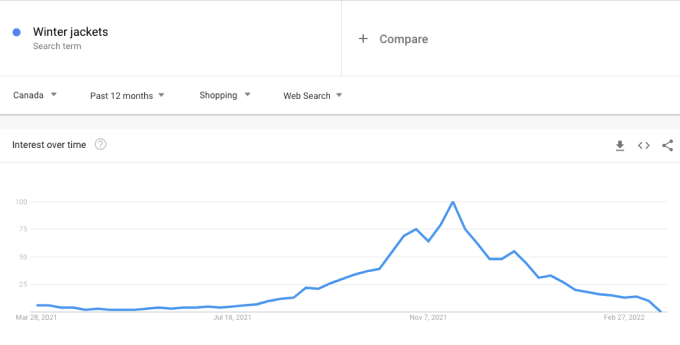 Google Trends can be of huge help in identifying the search trends for your product in your target location.
While you are starting a business, your market research should ideally start with identifying and studying your competitors.
Who are they targeting?
How are they getting in customers?
How do customers behave in their store?
What are their marketing strategies and much more.
With all this information, it will get easier for you to find your target market and your potential customers. Now, you have to do one better than your competitor and you are good to go.
3. Choose the right product
Finding a niche does not mean you have found your winning product already. There is still some more research to go there in order to find the right product.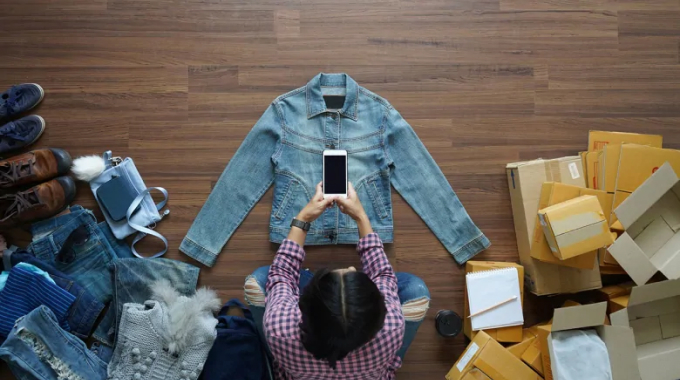 If you want to find a product that flies off the shelves, the product must fall under one of these 3 categories:
1. Product that is novel or trending
To find both these kinds of products, head over to Trendhunter. They have detailed data of every product that is new, novel, and trending in the market.
For example, these crocs with detachable cereal-themed charms.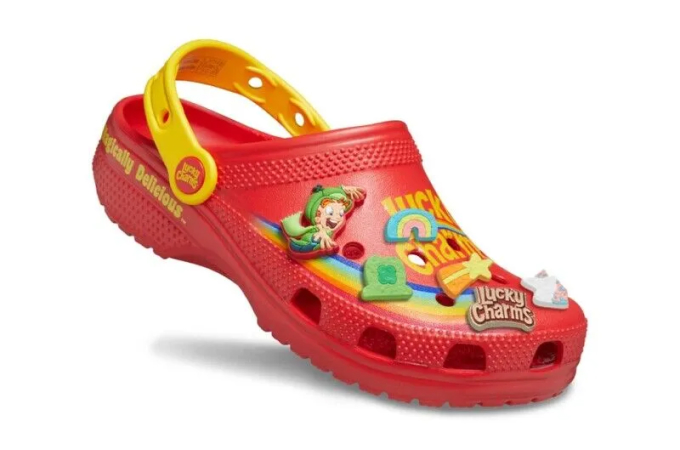 2. Products that make life easier
We have all seen these short videos where people talk about Amazon finds that made their life easier. That's where you should start if you want to find products in this category – #Amazonfinds on social media!
Who wouldn't go for these stylish and comfortable U-shaped pregnancy pillows? Makes life a lot easier, doesn't it?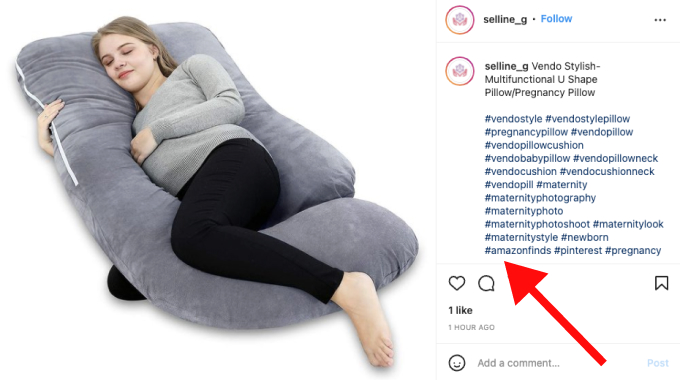 3. Products that solve a problem
The best place to find products that solve a problem is the Aliexpress Hot products list. Most people prefer finding products to dropship on Aliexpress due to the low margin pricing.
Wireless chargers add so much ease and convenience to our life and even better, you can find these chargers for prices as low as $2 on Aliexpress.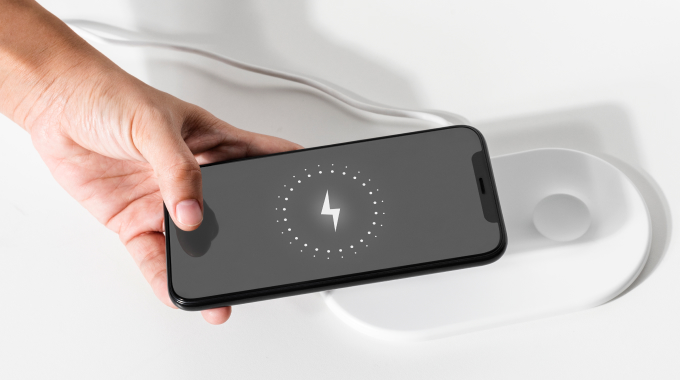 If you need some help in finding some of the best products for your dropshipping business, here is a list.
Pro tip: When you are choosing your product, be mindful of the profit margins too. Try to find a product with a minimum 50% profit margin!
4. Find a reliable supplier
Now that you have a winning product in hand and a target market to sell it to, the next step is to find a reliable supplier.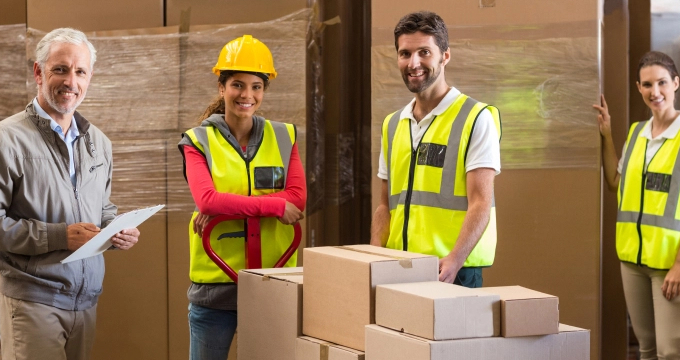 As mentioned above, Aliexpress is by far the most trusted supplier when it comes to dropshipping.
A lot of entrepreneurs run a profitable business by finding products on Aliexpress for a cheaper price and selling it through their online store at a higher price.
Another advantage of choosing Aliexpress as your supplier is that they are an established eCommerce company and have a potent customer service team in place.
In case of issues like the wrong shipment, damaged product delivery, return, or refund, it is easier to handle them through Aliexpress compared to other small-scale suppliers.
However, you can always go with a local vendor or supplier that can supply products at competitive prices so that you can dropship them with a profit margin.
This system might work great if you were selling local handicrafts and cultural items to customers in other countries.
Example: People from all over the world are crazy about Pashmina shawls, which is basically a trademark product of Kashmir. So, if you are looking to sell authentic pashmina shawls, finding a local supplier becomes a necessity.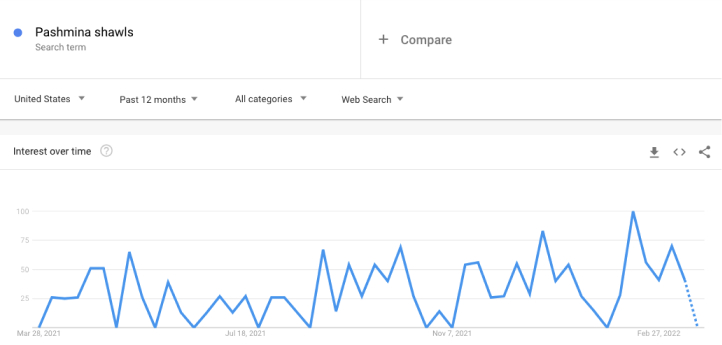 5. Create an online store
Creating an online store is a must if you are planning to start a dropshipping business.
Since you do not have a physical inventory of the products that you are planning to sell, it is impossible to have a brick-and-mortar store.
Dropshipping business runs entirely on the internet. So you understand the importance of having a professional and presentable online store for your business.
When you look for online platforms to start your business, there are a lot of options, and here is a list of the top eCommerce platforms for your reference.
However, we are here to make it a lot easier for you to decide on the right platform. The biggest advantage of choosing a dropshipping business model is the low investment to start the business.
Best For Dropshipping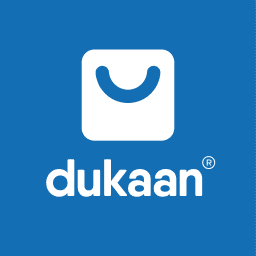 While most of the legacy eCommerce platforms come with common issues like high subscription prices, steep learning curve, need for technical/ coding skills, etc. Dukaan provides an all-in-one platform at really competitive prices.
On Dukaan, you can start your own business with just $9.99. Even the yearly subscription plan is priced at just $99.99. This is significantly lower than any other eCommerce platform.
Creating your online store on Dukaan is as easy as starting a WhatsApp group. You do not need any technical or coding skills. This Video can guide you through the process.
Once you have created your online store, you can start adding products to your online catalog and provide SEO-friendly product descriptions to help people discover your products more easily.
Make sure to give accurate information about the product as much as possible. Marketing basically starts with your product image and product description. So, learn to click better product photographs.
Once your store is all set, you can go ahead and spread the word about your store and start bringing in traffic to your store.
6. Advertise your products
Advertising is a little different from marketing in that you have just a few seconds to capture the attention of a potential customer.
Videos are the best choice in such cases as people's attention span has reduced considerably over the years.
Creating a catchy advertisement for your product may seem like a daunting task in the beginning, but you can always start by using video footage of the product that is already available on the internet.
Of course, that comes with the added complications of copyright issues. That is the reason we mentioned, 'in the beginning'.
This plan will not work out in your favor in the longer run. You will have to create your own video ad for your product as your business grows.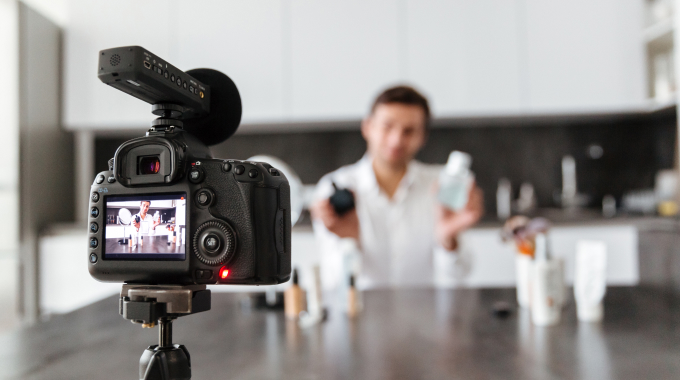 You can draw inspiration from the video footages of the product that are already available online, correct some common mistakes and build on them to create something that is unique and catchy.
When you have an advertisement-worthy video ready, you can post it across all social media platforms like Instagram, Facebook, Twitter, etc.
TikTok is by far the best platform when it comes to advertising your products. It has a very high reach and you can even run paid ads on TikTok as it has a high return on investment!
7. Run Facebook ads and Google ads
Now that we are done with the advertising side of the business, let us look into the marketing side of it.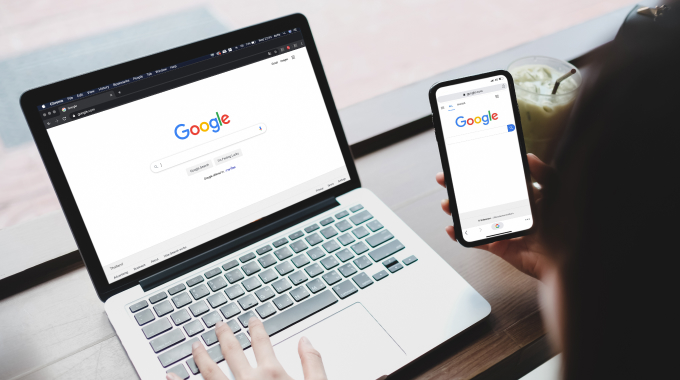 You can always use your product videos to market your product, but marketing needs a much smarter approach compared to advertising.
With marketing, your product presence on the right platform, with the right image, catchy words, product video, and a lot more factors are involved for it to bring favorable results.
It will prove highly beneficial for you to learn the basics of Facebook ads and Google ads so that you are aware of all these factors and how to experiment with them to create a marketing campaign that converts.
Another important skill to possess when you are running paid marketing campaigns is to write unique and catchy Ad copies. Your ad campaigns must contain all the information about your product and its unique selling point.
If this sounds too confusing or difficult, we totally understand. You can always hire a freelancer with the right skills to create, run and manage your ad campaigns.
It is by far the easiest way to start with marketing and this will also give you the time to focus on managing your orders and keeping your customers happy.
This takes us to the last step of starting a dropshipping business, to provide unparalleled customer service.
8. Provide top-notch customer service
One of the biggest drawbacks of using the dropshipping business model is the longer shipping and delivery time. In the current eCommerce market where orders are being delivered in a day, this could be a huge problem.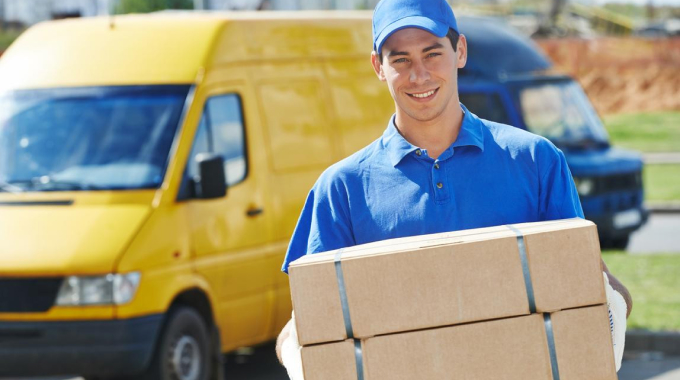 However, if there is a way to make up for this drawback, it is to provide top-notch customer service.
In any kind of business, the customer is the king and you need to make sure that they feel like royalty. This applies more so in the dropshipping business model than any other!
Providing good customer service may involve:
Answering ‌questions or queries
Providing tracking details
Providing regular updates about the shipment
Make sure the order is received by the customer
Ask them to share their reviews
Handle after-sale queries as well
In case of an incorrect or damaged product delivered, which can be quite common when you are not involved in the packing or shipping process, handle the return and refund professionally.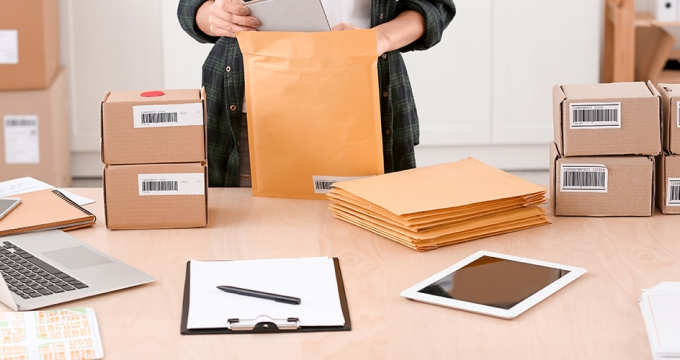 Dropshipping makes running a business easier and hands-free, however, you should never overlook the fact that it is still your business. You can grow and scale your business up, building an entire brand out of it.
If that is your business goal, then taking responsibility for the orders and keeping your customers happy will take you a long way.
So those are the 8 simple steps to start a dropshipping business and manage it like a pro.
In case you are looking for in-detail information about dropshipping business and how it works, this list of best dropshipping books can help you out.
Conclusion
So, now that you know all about dropshipping and how to start your own dropshipping business, what is keeping you waiting?
If you think you have a passion for business and an entrepreneurial drive, starting a dropshipping business could be the easiest way to put it to the test.
In less than 100 dollars, you can set up your online store on Dukaan and get started with your business.