Dropshipping is all the rage today. But would the western tactics work in India? Worry not. In this article, we'll tell you how to start a dropshipping business in India.
India is the land of opportunities. And what's trending in the online business world? Dropshipping. Number of dropshippers in India is increasing day by day. Starting a dropshipping in India has gotten easy like never before.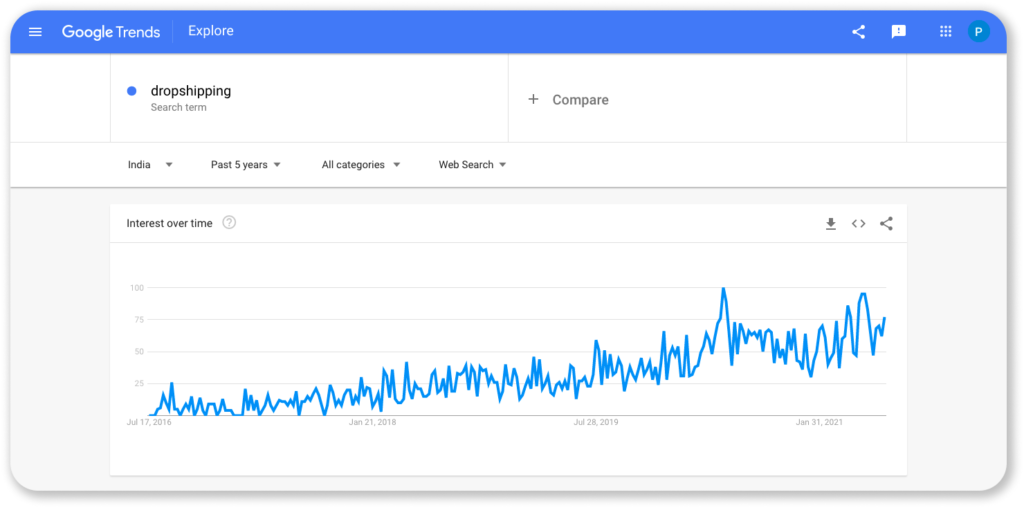 In this article, we'll show you how to start a dropshipping business in India.
You could either be an eCommerce entrepreneur who wishes to make it get started with dropshipping at this very moment. Or, you could be one who's aspiring to start a dropshipping business, sooner or later, part-time or full-time.
Be it either, or both, we've made every effort to make the next 5 mins of your time worthwhile with this exhaustive article on "How to Start Dropshipping Business in India"
Scroll away!
What Is Dropshipping? How Is It Different in India?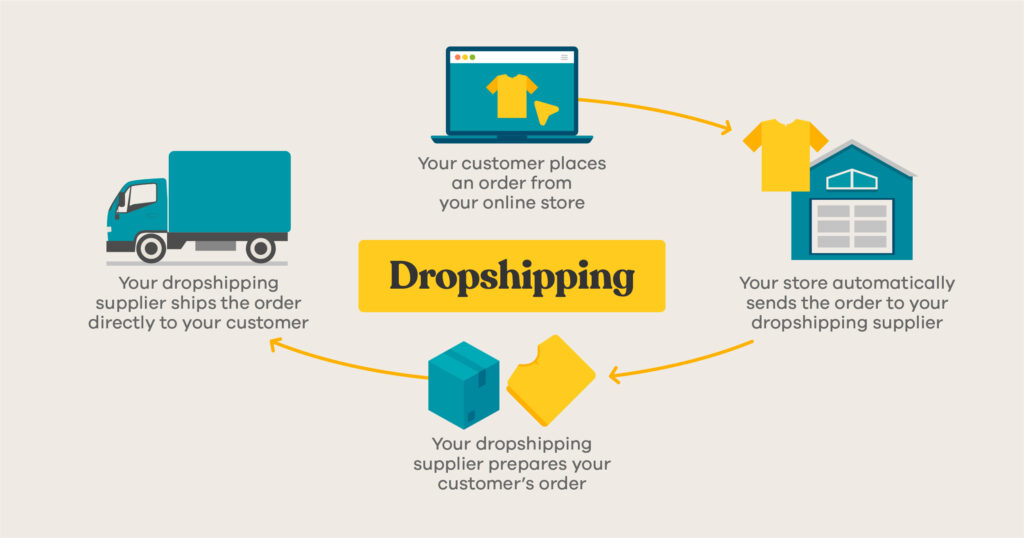 Dropshipping is a retail strategy where an e-commerce store owner has no inventory of products, instead, they ship it on demand from a supplier/wholesaler. The product reaches the customer directly from the wholesaler and the order is complete!
For any entrepreneur who's setting out, it's always a safe option to start with dropshipping strategy.
Dropshipping in India is pretty much the same as how it is in the rest of the world. However, there are differences in the way dropshippers in India operate.
India has her advantages and disadvantages.
India's unique geographical position is a lever for doing dropshipping in India, in most cases. For example, most of the products being dropshipped are being imported from China. The physical proximity between India and China is a huge advantage for Indian dropshippers.
But the disadvantage is the legal battles Indian dropshippers have to fight.
For example, importing products from China requires you to have import export licenses. And it's not easy to get them.
So dropshippers in India usually have to resort to selling in small quantities instead of importing in bulk. In the west however (like in the USA), there are many import duty exemptions.
This significantly increases the cost of dropshipping business in India.
That being said, there are many dropshipping businesses in India that are doing very well.
How To Start Dropshipping Business in India
You already learned one of the initial steps of starting dropshipping- setting up an online store with the right eCommerce platform.
There are cost-effective platforms that value your dream over their profit- pick one such and set it up in minutes.
Dukaan for instance, let's you create your online store in under a minute, easily.
Although you can start dropshipping without an online store as well, the returns you get out of it wouldn't be impressive. Moreover, your store is the way for people to find you, learn about your brand, and showcase your credibility. Let's move on.
1. Find a dropshipping idea that'll work in India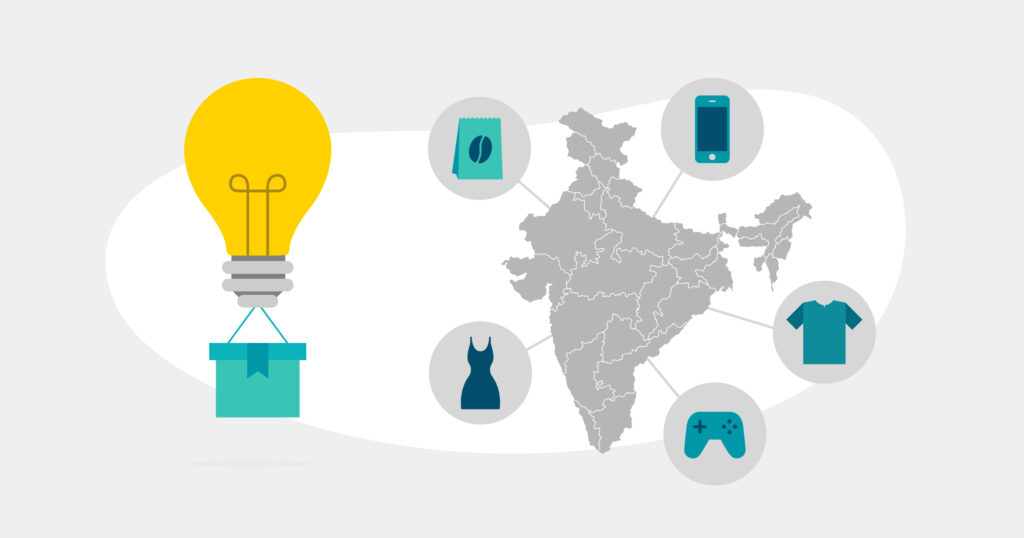 When you look at some of the most successful dropshippers, one pattern is clear. They don't spend time dealing with mainstream products. They dig the borewell of niche products in certain categories and thwarts competition.
Let's take some examples. A dog pool for pet lovers, wooden cutlery, eco-friendly grocery bags, beeswax wrap instead of plastic cling wraps, phone covers for specific models of phones.
Dropshipping will give you the flexibility to test how these products sell and based on the performance you can always change and choose a new product. No hoarding up one kind of product that never sells and losing money over it.
Bonus: In addition, you can make use of Google Trends to grab what's trending, browse through Amazon's best-selling products, and even keep a watch for 'People Also Ask' sections in Google search results pages.
The idea is to find a new trending product requirement/demand, and capitalize on it by launching a store.
One cannot predict or give a formula for finding the right dropshipping product. It's pretty much like finding a good stock in stock trading.
You could use news trends, sudden demands etc.
Example: When the pandemic hit, some dropshippers in India found success opening exclusive stores for N95 masks. Few months down the line, there was a huge demand for kid's masks and few dropshippers in India, capitalized on it as well.
Tip: What works in the USA, will not work in India. You have to "Indianize" the concept if it has to sell in India.
2. Find suppliers/wholesalers who'll dropship to India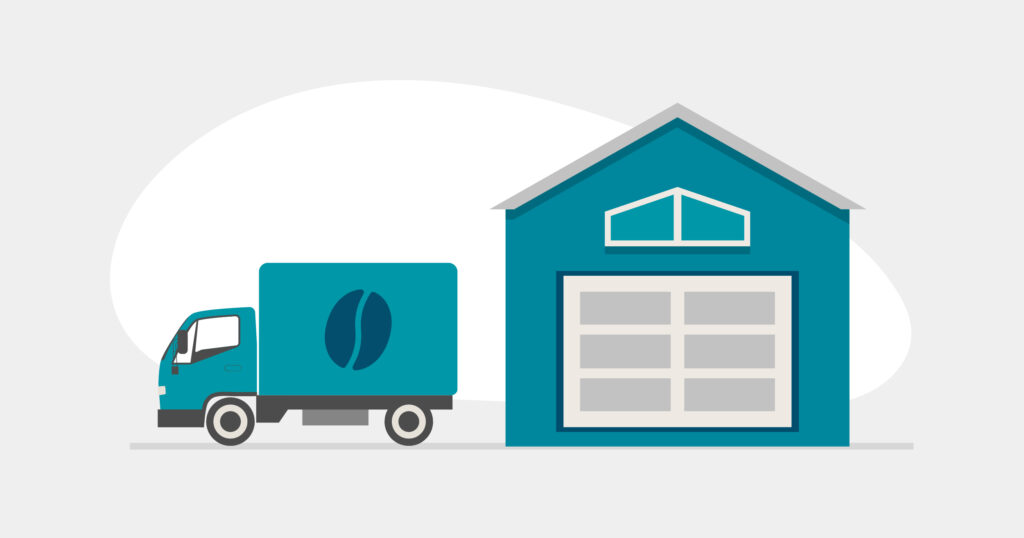 So, you have an idea about the products you can test and sell.
The next obvious step is to find suppliers who can give you these products at a profitable rate and have a credible & reliable background.
You can go about finding your suppliers in two ways:
Directly reach out to them
Make use of a platform to connect with them
A simple Google search will help you find suppliers/wholesalers who handle a certain niche of products. For instance, we came across Printrove who specializes in on-demand printing of women's clothing, men's clothing, hoodies, pop grips, phone cases, notebooks, etc.
Another platform that's pretty popular is Oberlo. Oberlo enables dropshippers worldwide to pick quality products from a range of options. On a free plan, you can choose products from a catalog of 500. Oberlo also gives you a Chrome extension to manage your orders from the platform seamlessly.
While looking out for wholesalers through platforms, you can also check out Dropshipzone, DropnShop, AliExpress, Megagoods, etc.
Before choosing a supplier, you need to pay attention to some points. Make sure:
The supplier should manufacture the products too. It should not happen that the supplier himself/herself uses some 3rd party manufacturer's services
Study the margin of profit that you can make with the suppliers. Since you're just starting up or so you need to look at profits first
Check the delivery time your supplier promises
In both cases, we'd like to stress the fact that you have to cherry-pick suppliers. Any faulty product, and you'll be the one answerable to customers. Moreover, if your suppliers are into some shady stuff, you could get pulled into the puddle too! Let's not add unwanted risks to your business.
3. Fix the financials & legal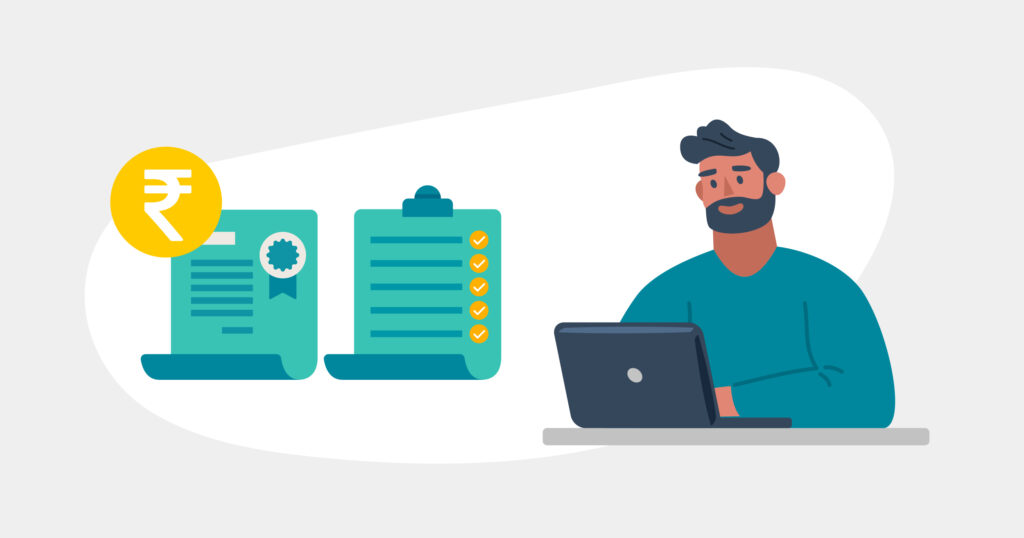 Pick a business model by registering your dropshipping business as a sole proprietorship, or Pvt Ltd.
After registering your business, there are the legal formalities you need to do. For running a dropshipping business it's good to have:
1. GST Number
When products are sold outside India then the dropshipper needs to charge GST in normal manner from the merchant. It will be an export sale for the merchant and he/she has the option either file LoU (Letter of Undertaking) and sell without GST or he/she can pay IGST at time of sale and then apply for refund afterwards.
2. Current Account
For starting a dropshipping business, you also need to open a new current account.
3. Import & Export Code (IEC)
The IEC is required for businesses exporting goods and services from India.
Don't be stingy to take legal advice from a lawyer for this purpose. Have an accountant on standby mode to sort Licenses, taxes, and registrations such as Taxpayer Identification Number (TIN) & Employer Identification Number (EIN).
4. Spread the word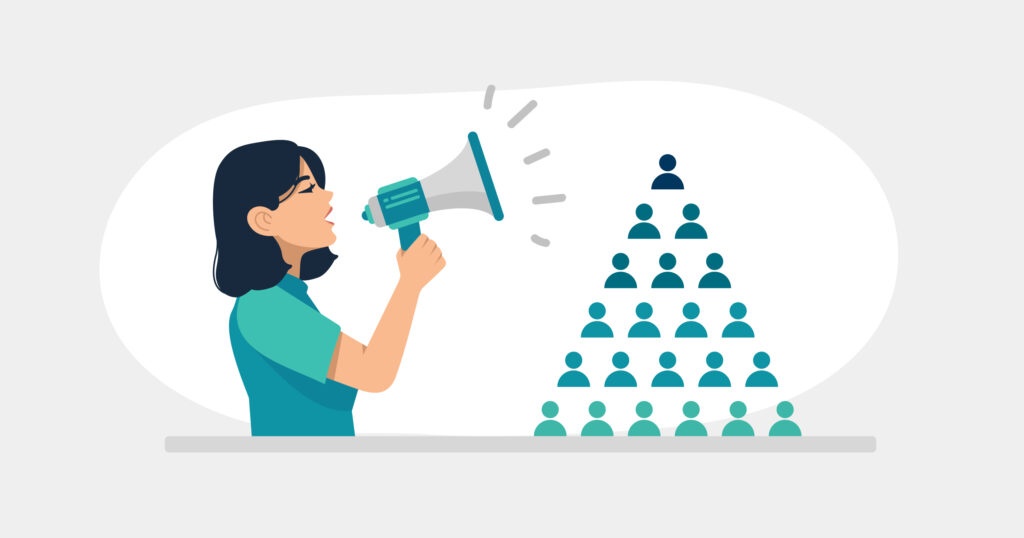 Don't be shy! Market your online store like crazy. I don't have to repeat by saying how important it is for people to find you. If you're looking to open a clothing store, Instagram could be a great place.
On platforms such as Dukaan, customers can place orders through WhatsApp in your store. eCommerce is literally at a customer's fingertips. Use it well!
You can make use of Google Ads, IG Ads, or Facebook ads to give that initial push for traction. Influencer marketing is getting a lot of attention as well. However, this amount will add to your overall costs and you can decide what amount you'd like to cheque in.
Bonus
: Invest in
SEO
or search engine optimization. I cannot stress this enough, call it a bias even. Your ads sustain as long as you pour in. However, SEO is slow at first but will give you results for a lifetime.
5. Maintain an active social presence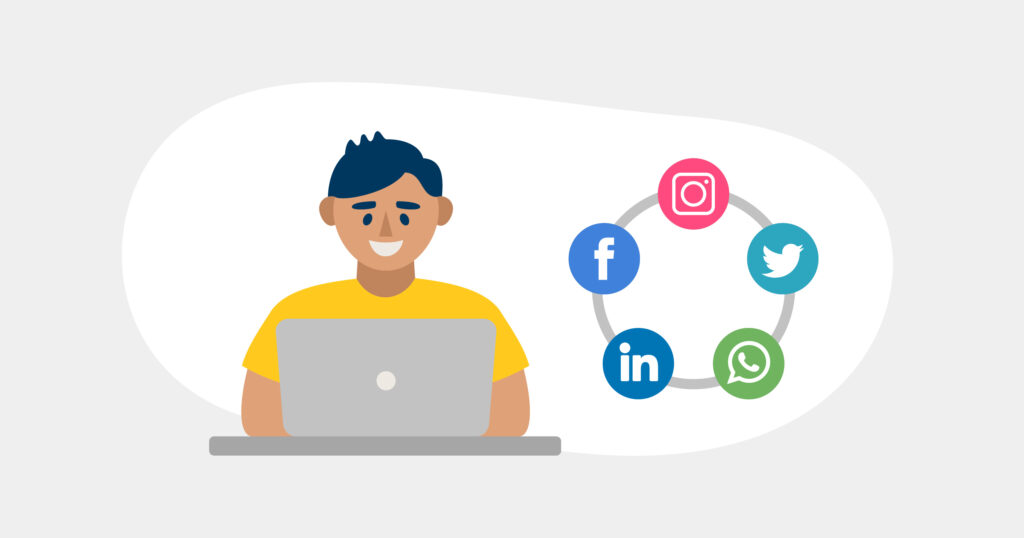 It's not the time to be invisible. A customer can look you up before purchasing to know you are legit. Use social presence as a part of brand building, customer service & support, and for making sales/offer announcements. All of this is free of cost and will help you tremendously!
Is Dropshipping Legal in India?
Yes, dropshipping in India is legal. You need to register your business entity as a sole proprietorship or Pvt ltd and register for GST.
That means, you'll need to cover an additional 18% for GST.
So let's say you bought a product from a supplier for 200 Rupees and sold it to your customer for 500 Rupees. Then, you will need to pay an additional 18% on 300 Rupees (your profit) as GST.
This is discouraging to some dropshippers. But, if the product you've chosen is in high demand, sales can solve all issues.
How Much Money You Need To Start This Business?
Let's extrapolate the 4 steps discussed above to understand the kind of money we're looking at to invest.
Setting up an Online Store
For setting up an online store, you can either use platforms such as Shopify or Amazon or set up your own store.
However, the cost of purchasing a Shopify plan, a custom domain for your business will come around to…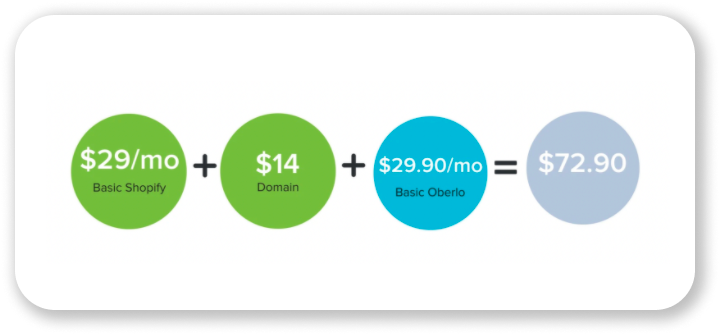 i.e., Rs 5,379.39.
However, setting up a store on Dukaan is free and the best part is you needn't go hunting around domain name providers and pay a hefty sum. Dukaan comes with a custom domain feature to white-label your online store, if you go for the premium version.
In 4 easy-peasy steps, you can set you can take your business online. Even if you have a lack of sufficient know-how on making a website or adding payment gateways, fret not. We've got you covered.
Step 1 – Sign up for Dukaan – Web Version | Android App | iOS App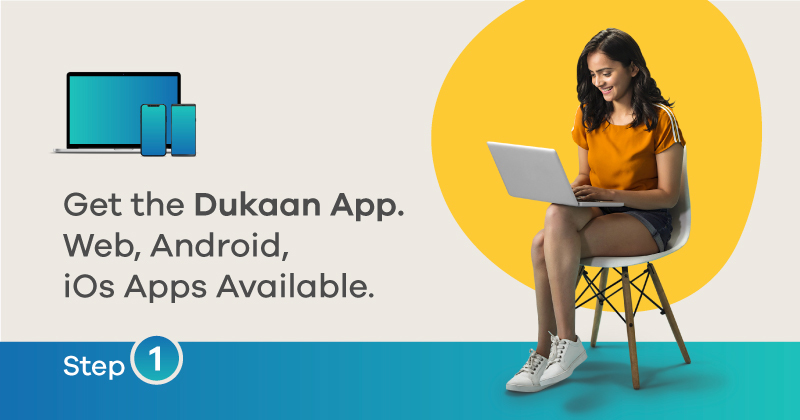 Just give your mobile number, verify OTP and you're in.
Step 2 – Choose your store name and category.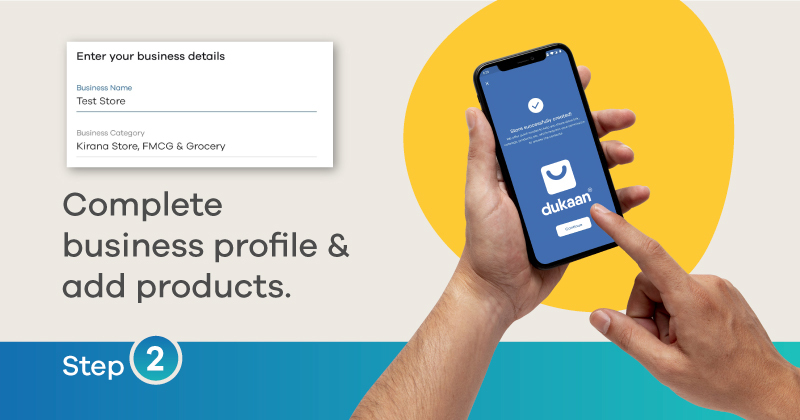 Step 3 – Upload your products.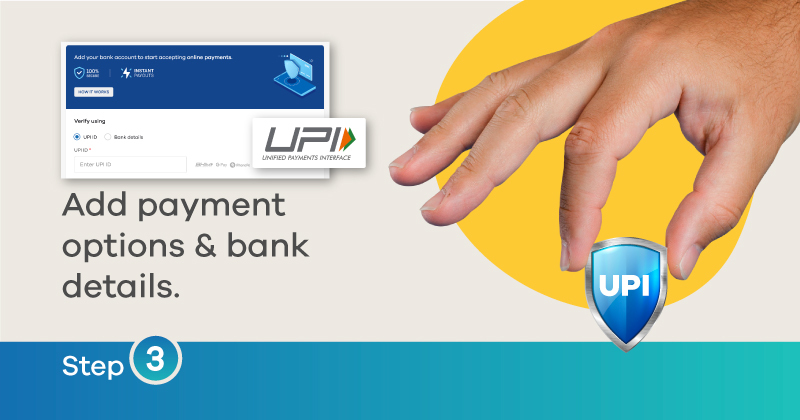 Step 4 – Promote your Dukaan store.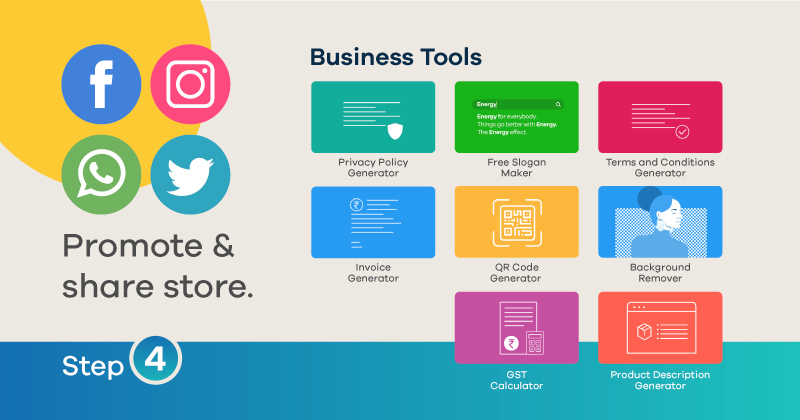 Simple! Isn't it?
Striking a deal with Suppliers
If you're reaching out to suppliers via platforms, you may have to pay for their recurring subscriptions. In the alternative case, you can strike a deal with suppliers and come at a mutually agreeable amount.
Do note that since wholesalers ship the products to customers, they will include this along with the price.
The total cost of production and shipping will depend on the niche you pick. But broadly, the statistics show that performing dropshipping products will have a price range between $20-$200 ie., at most 14,000 Rupees.
Marketing budgets
Running ads across different channels is again your choice. However, you can start off by keeping a budget under Rs 2000 and see how it fares. On the other hand, if you're planning to invest in SEO, you may require a consultant, especially in the beginning. If you're investing in email marketing, you may have to get a platform such as Moosend, to automate emails and share them with your customers alerting them about flash sales and new offers.
Customer service investments
We'd like to call this an investment rather than a cost. One of the primary reasons why a customer drops a brand is a poor experience they receive. For instance, it would be a good choice to have a support chat or widget in your website addressing commonly asked questions and reaching out to any questions a customer has. This shows your accountability and will build trust since a customer will know you are just a chat away if something goes wrong. Literally. These tools can come free of cost too, Tawk.to for example.
Overhead expenses
These expenses could be related to legal aid, accounting assistance, getting licenses, registrations, and paying taxes.
How Much Money Can You REALLY Make?
This question must have crossed your minds a million times while debating using dropshipping. We know.
It would be unfair to say the amount depends on you and then skip to the next sections. Let's try to pick a scenario and work out some math.
In India, the profit margin seen for dropshippers could be as low as 10% or as high as 40%. Let's take a mean amount of 25%. Let product A cost Rs 500, after all the inclusive amounts such as shipping.
If you sell 20 such products on a single day then,
Products sold = 20
Sale= Rs 20*500= Rs 10,000
Profit= 25% of 10,000= 2500
Profit in a month= 75000
The variables will vary greatly based on the market condition, the products you sell, and the number of customers who make a purchase. Therefore, it is important to make your customers happy and to offer them a great experience. Experiment with your product offerings and drop the non-performing ones.
How To Manage Shipping Costs?
Let's address the elephant in the room- shipping charges. This can be taken care of by the supplier when they directly send the product to a customer, or they can pass on this to you. Let's take a look at the second scenario.
When you start off, Free Shipping may work to get initial traction. However, this will burn a lot of money in the long run. Some of the commonly used methods to incorporate shipping charges are these.
Including it along with MRP
Many dropshippers add the shipping charge along with the final price of the product. In one way, it gives a sense of relief for customers as they think there are no shipping fees involved. On the other hand, the price of your product may be higher compared to competitor products due to the same reason.
Adding it separately
Based on the location of the user, you can add a shipping charge. However, it's best to standardize the amount to prevent cart abandonment issues.
Variable shipping
Yet another method is to charge a higher shipping charge for best-selling items and to charge a lesser amount for the others. Consequently, you can boost the sales of the slow-moving items and break even when it comes to shipping costs at the same time.
Can you lose money starting Dropshipping in India?
Absolutely.
While dropshipping may look like a no-risk model, it's just a lower-risk model, to be honest. There are many parameters to think about that could possibly incur losses for your dropshipping business in India.
Refunds & returns
When customers demand a refund, the hassle associated with picking it up and then processing the fee isn't exactly peachy. You could lose your profit margin, or worse, incur losses. At times, if the package is not picked up, you'll end up giving away a product for free.
Transaction disputes
Happens when a customer calls up a bank and disputes the transaction made to you. Possibly could be because they never received the product due to shipping issues or customer holdups, or simply because they want to scam you. Running behind this is super hard and will drain you of a lot of time and worse, money too.
No profit margin
The obvious loss you know about. When the cost doesn't add up to bring profit in any way.
Platforms could shut you down
There have been instances where e-commerce platforms have shut down the accounts of dropshippers and in the process held on to the last transaction into the account. Many dropshippers have lost their money in this process.
Supplier scam
Bad quality of products, misleading/fake products, shipping discrepancy, the list goes on when it's about shady suppliers. Don't believe me? Let's meet some customers who regretted their online purchases.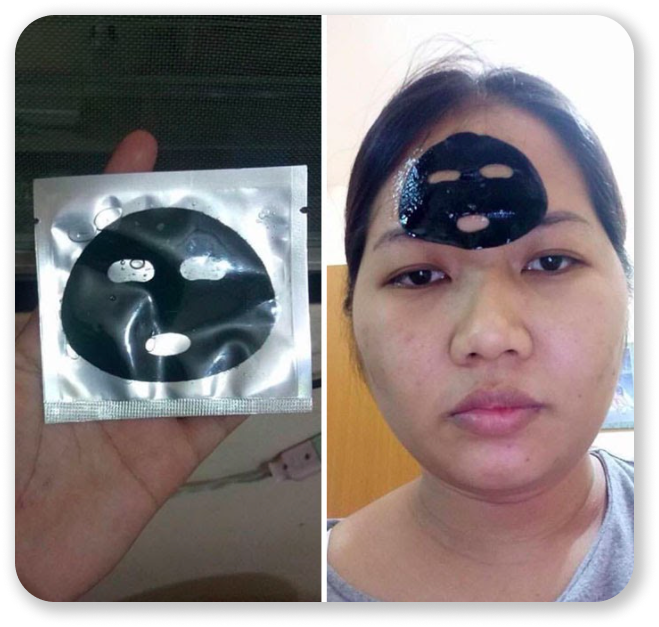 Beauty has no respect now? Got to give her kudos for perseverance. Even though her head is bright, I doubt if the future of that dropshipper is.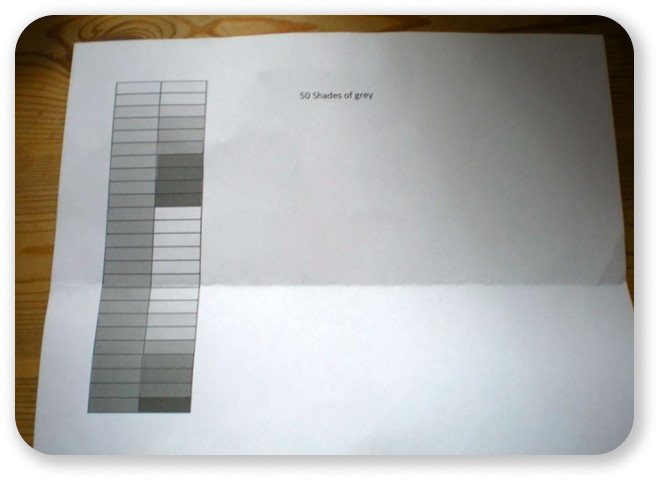 Oh, wow! So this is the much-hyped 50 Shades of Grey! I'm at a loss for words.
Who is the richest Dropshipper?
According to CrazyLister, the #1 dropshipper is Irwin Dominguez who made $1Million within one year.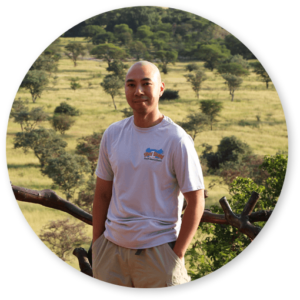 His tips for aspiring dropshippers include:
Before dealing in large quantities of products, validate your product idea by making a few sales before jumping in headfirst.
Be prepared when the floodgates open! Once you find a super popular product, make sure you have a mechanism in place to deal with the demand.
His first sale came from Facebook ads 3 days after launch. His only wish is that he had started the process sooner.
Dropshipping vs Affiliate Marketing
In affiliate marketing, you make a commission out of every sale that happens through you. In most cases, this percentage is not a high number. Definitely not comparable to the average profit margins of dropshipping.
The per-day sale or number of products you need to churn out is high. Moreover, affiliate marketing requires you to invest in the form of marketing assets and full disclosure while interacting with customers.
When you think of it, the efforts could be much more compared to the returns you get for affiliate marketing.
Final Words
So, to answer the question – whether or not to start dropshipping in India, the answer is yes.
With a huge population in India going online, and online business going mainstream, the possibilities of dropshipping in India is huge.
The big question is whether you can find a product that could get popular and find a seller whom you can trust with doing business.
Of course, there are challenges like GST, legal entities and shipping charges in India but those are fixable.
The good thing is that, while starting your own online store for dropshipping was tough earlier, it has become the easiest step today with Dukaan. You can start your own dropshipping business in India in under a minute with Dukaan.
So, that's a huge blessing.
What are you waiting for? Start dropshipping in India and try your luck if you have a promising product in mind.