In case you didn't know yet (which is very unlikely 😲), Dukaan enables entrepreneurs from all walks of life to set up online shops and run them the easiest (yes, superlative!💪) way.
During our journey of about a year, we have onboarded 3.5 million entrepreneurs, and this number is increasing everyday.
In the past three months, we have onboarded more than 2,500 paying customers.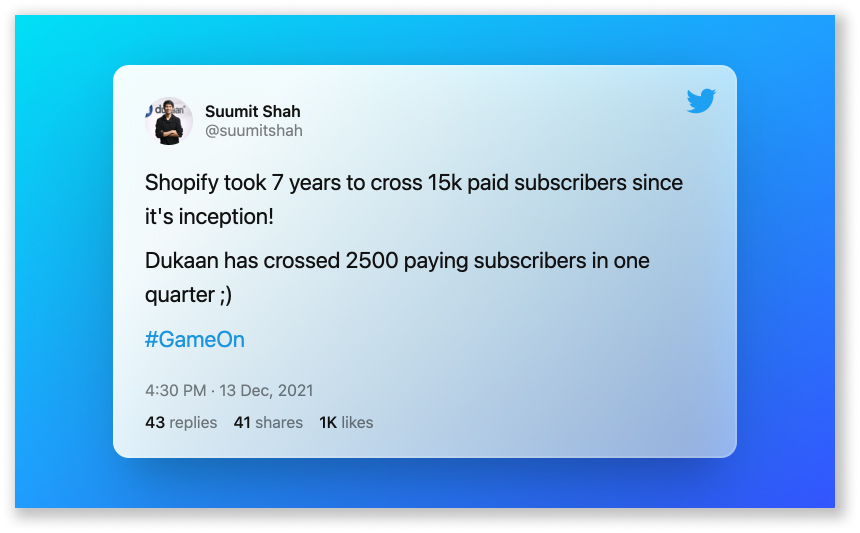 In this article, we would like to celebrate a remarkable few of those entrepreneurs and their stores.
Well-Designed Dukaan Store Examples
1. Ullas Incense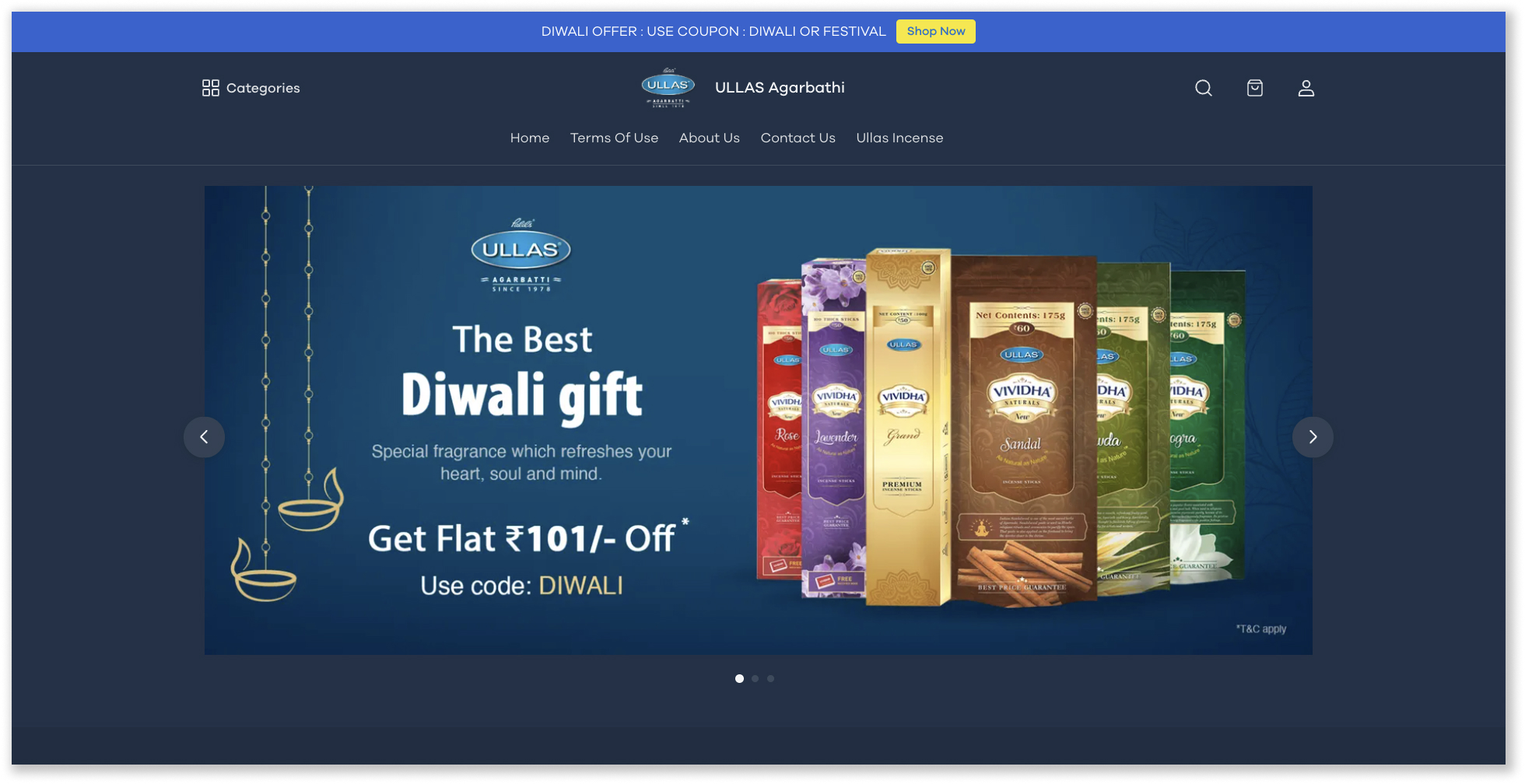 Established in 1978, this brand is a leading manufacturer and exporter of incense sticks and dhoop in India.
Based out of Bengaluru, this company has, for the past 4 decades, captured a huge chunk of the offline market in India.
What started out as a traditional business, according to the need of the hour, created their online presence with Dukaan.
Now, they are all set to rule the online incense and dhoop market as well.
2. Lakeview Milkbar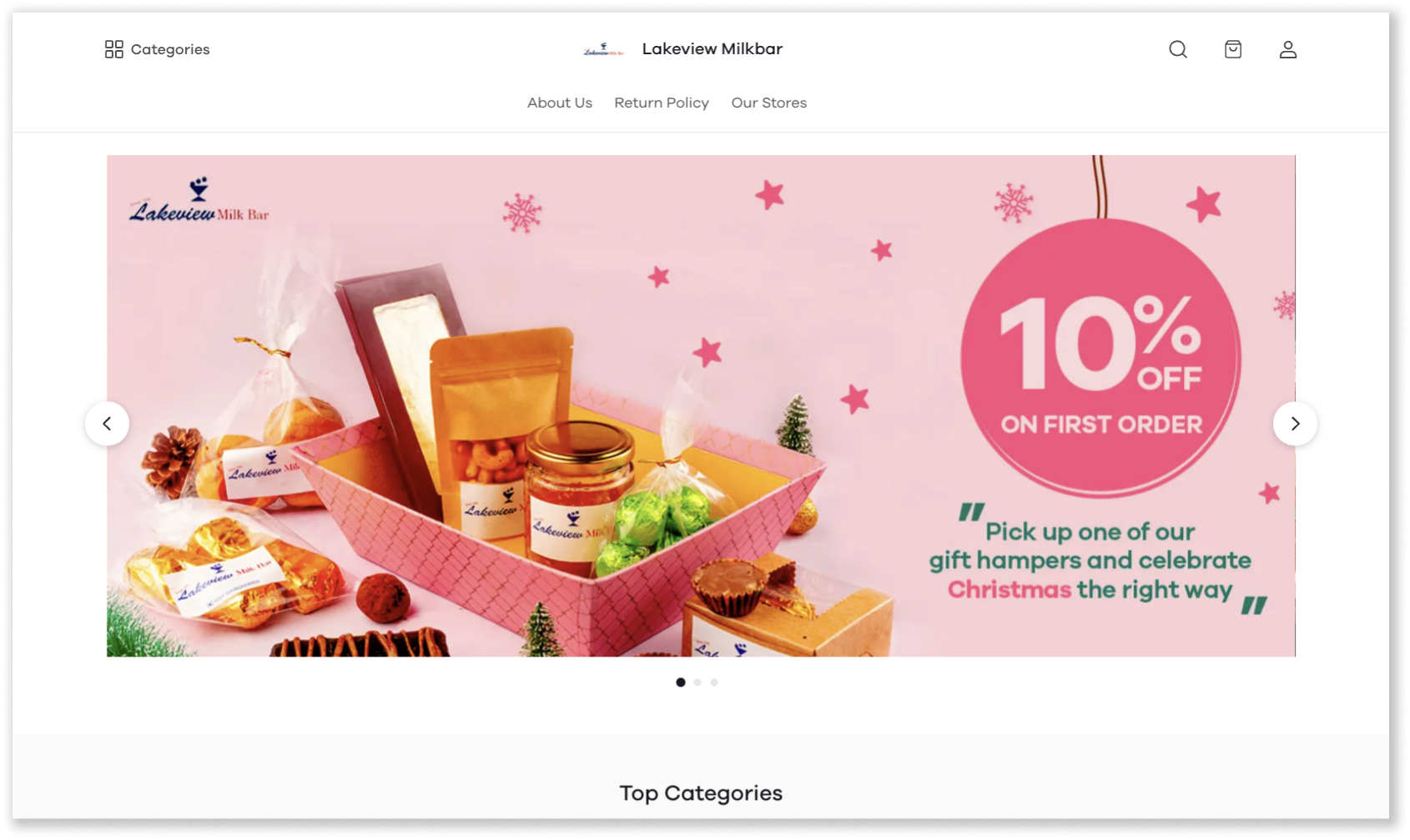 This is the online version of Lakeview Milkbar, which was Bengaluru's first ice cream parlour.
Established in 1930, this company is nothing less than a legend among the people. Their journey from 3 flavours of ice cream to a mountain of bakery goods, is now being continued online with Dukaan.
3. Glenands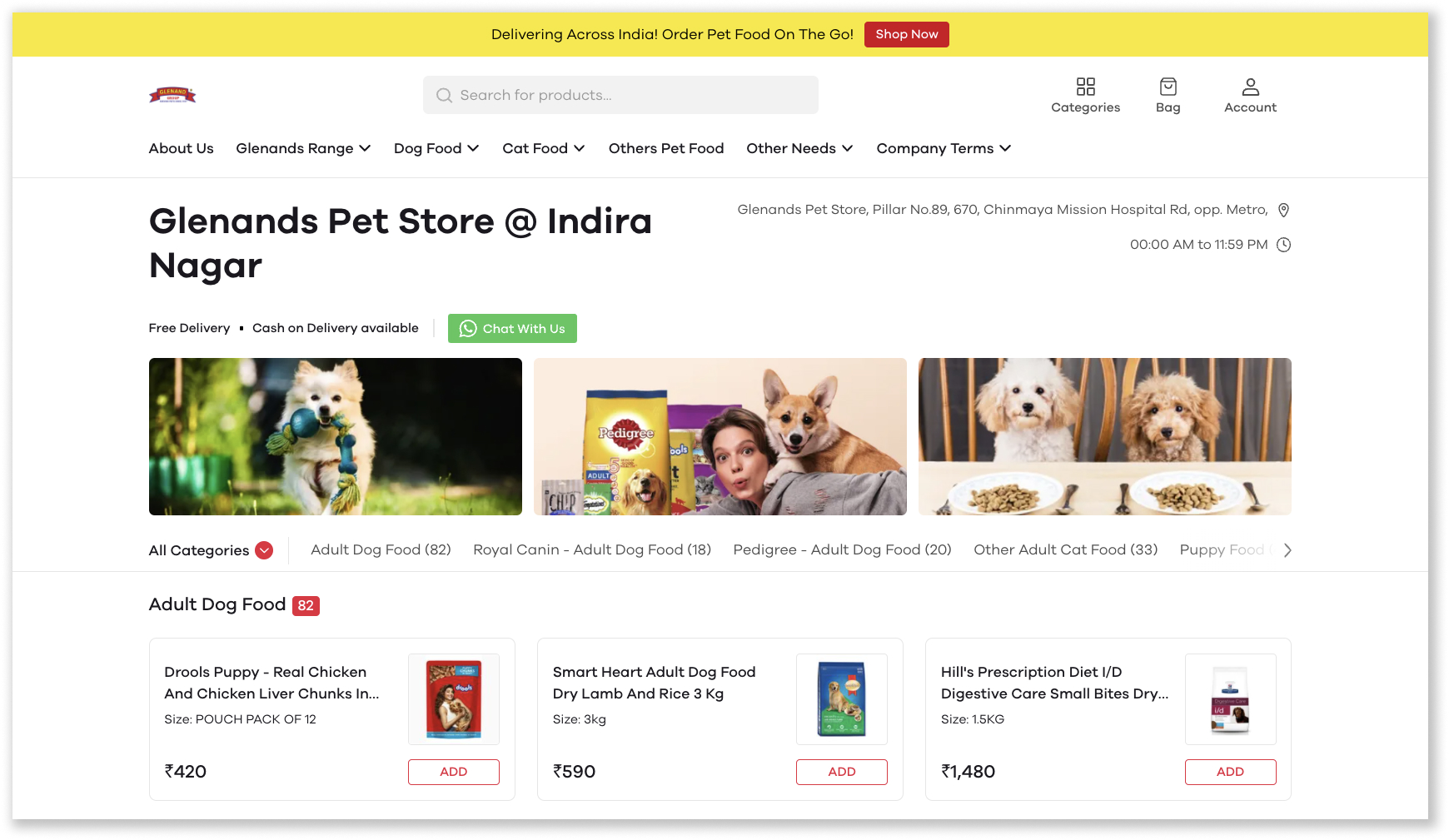 This one's for all those pet owners out there. This store carries everything for pets, from toys to food, for dogs and cats.
4. KaandaBatata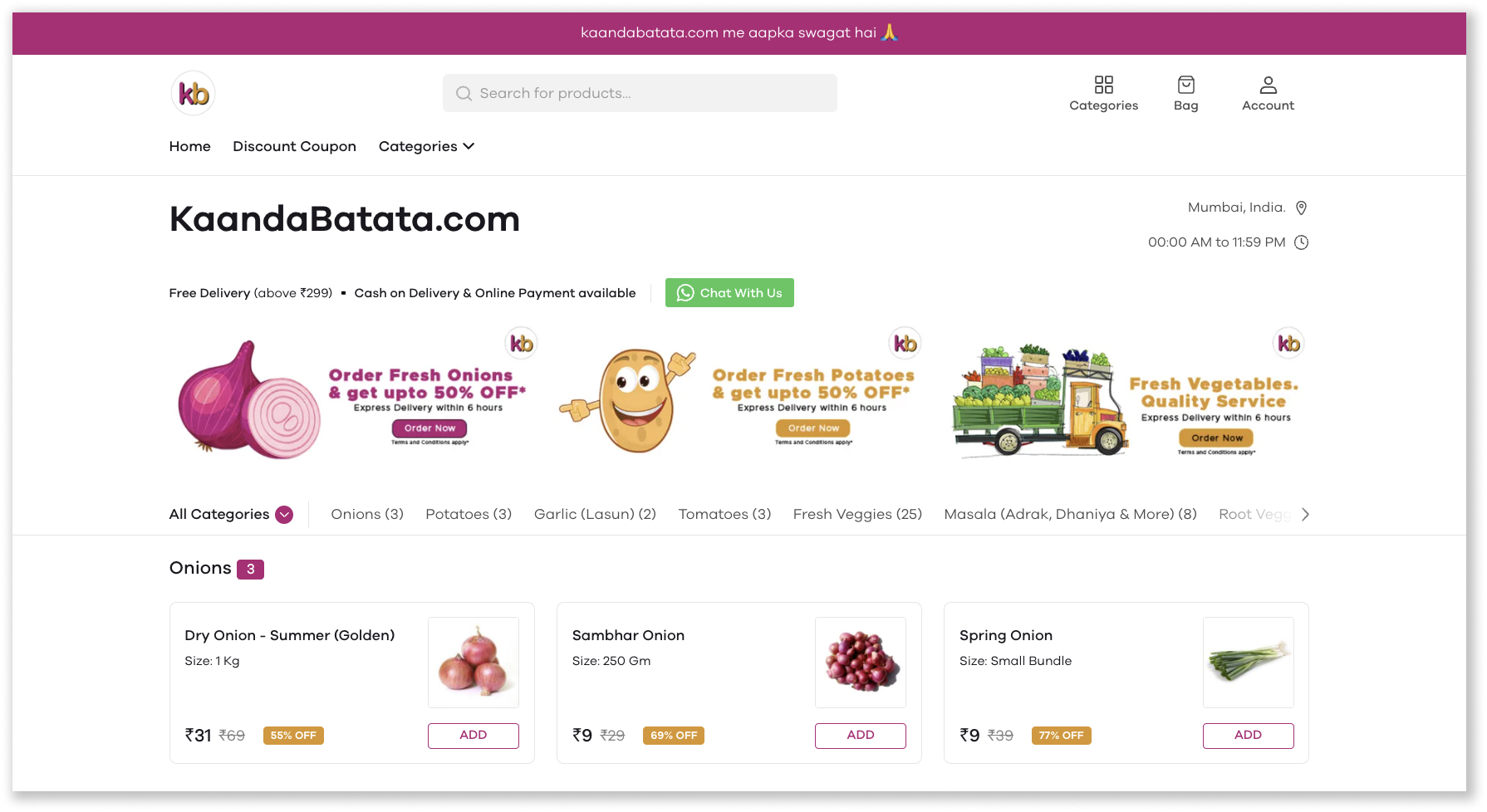 KaandaBatata.com is an online vegetable shop, which sells everything from home grown to exotic veggies.
5. Patel Perfumes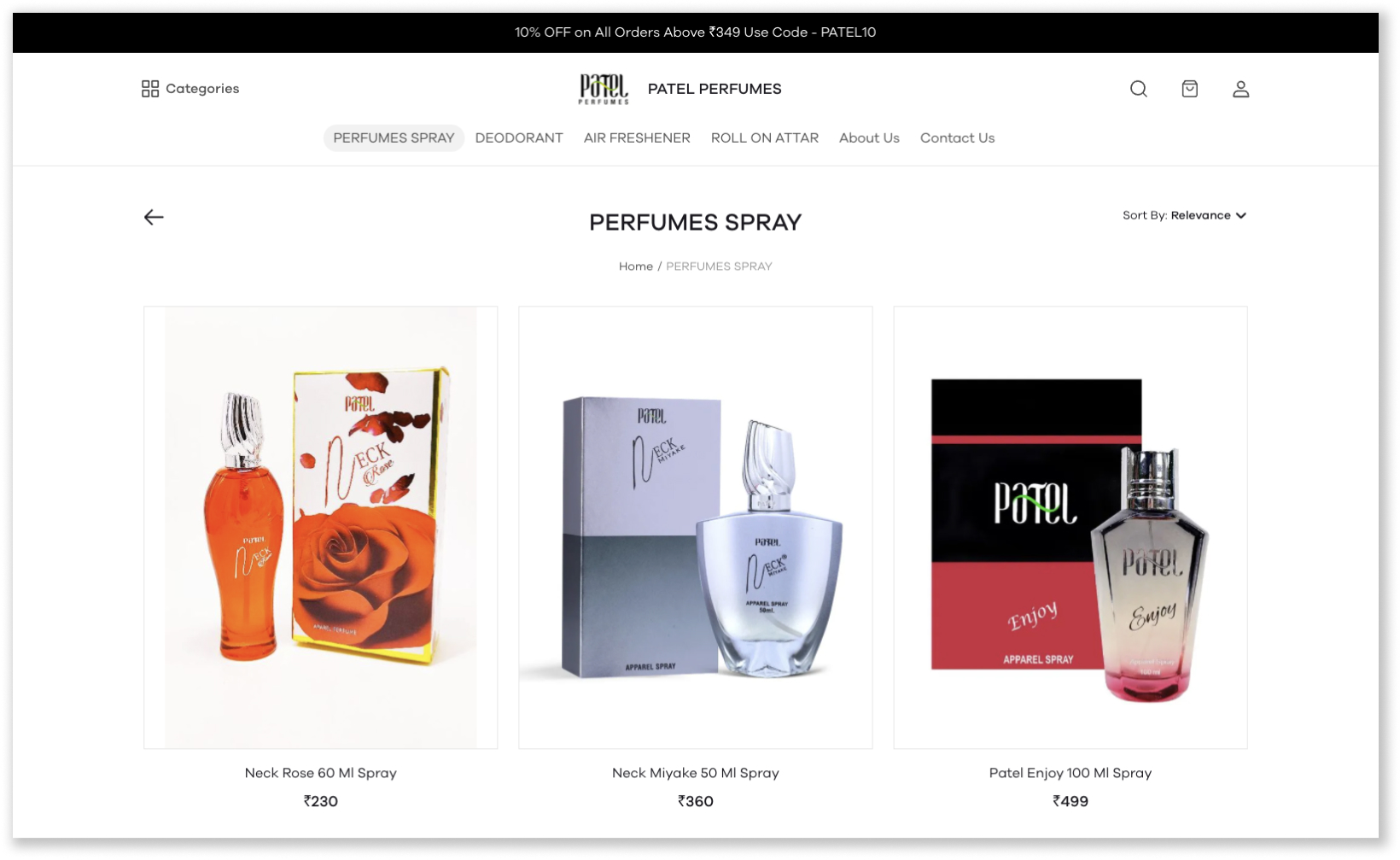 Perfumery is the art of making perfumes that has its initial roots in ancient Mesopotamia, Egypt, the Indus Valley Civilization and possibly Ancient China.
Perfumes are associated with personality, cleanliness, memory and class in different cultures.
Patel perfumes offers a range of irresistible aromas that one just cannot get enough of.
6. Attitude Collections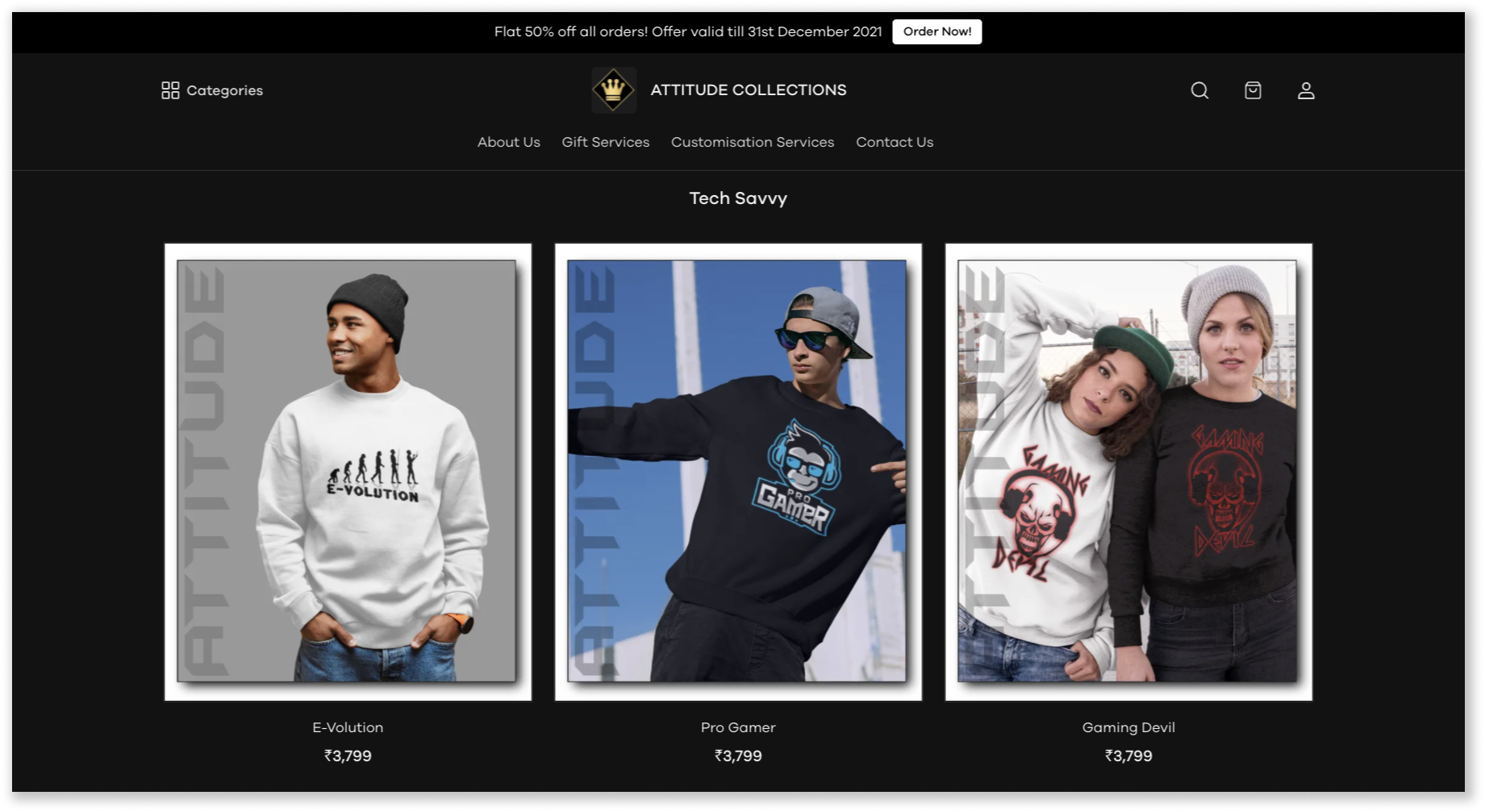 True to its name, this brand offers the best collection of apparel.
Their sassy categories and customisable clothes leave everyone awestruck.
7. Karnataka Steels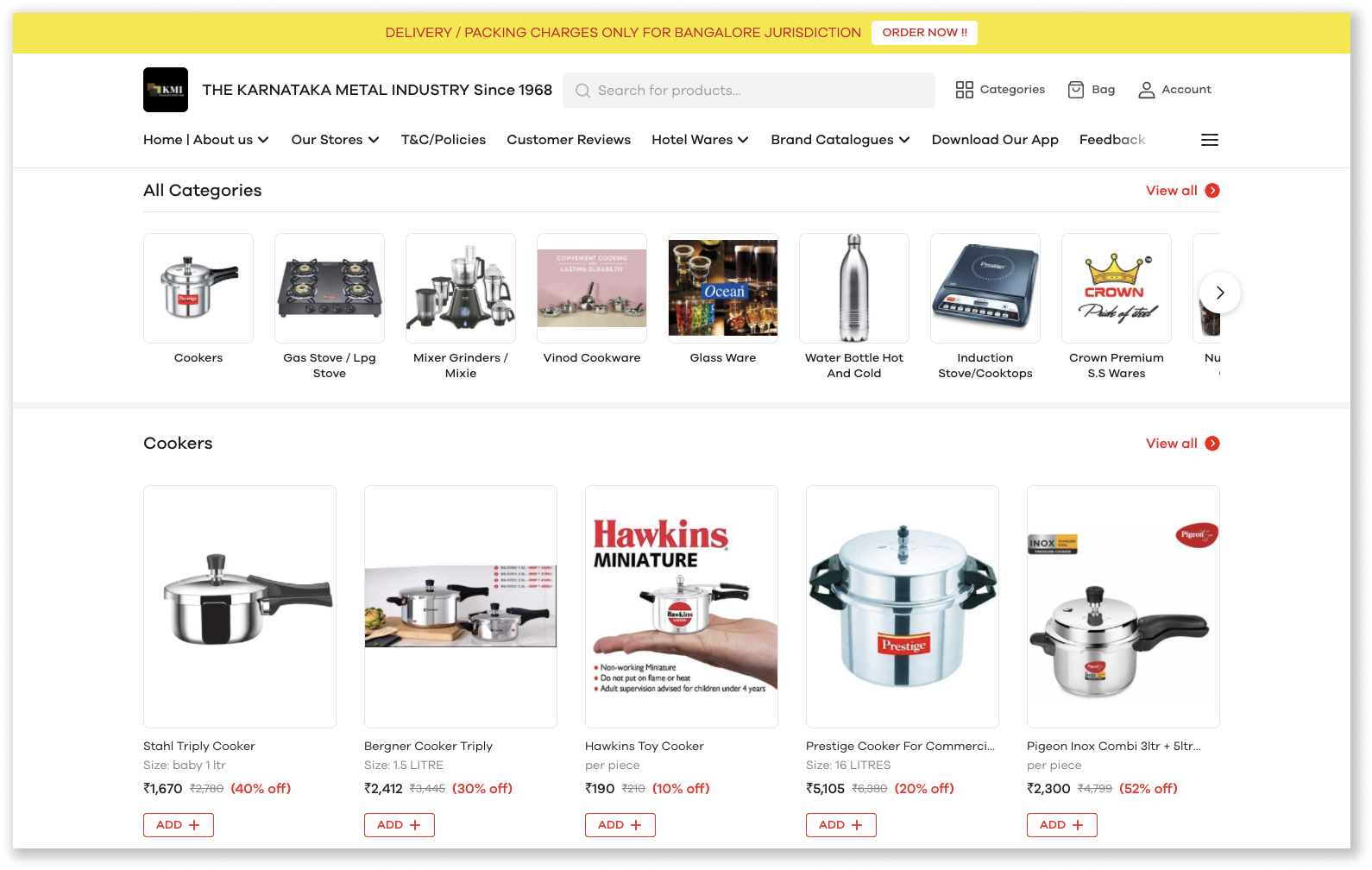 This store sells everything in the kitchenware category.
8. Shehri Dhaga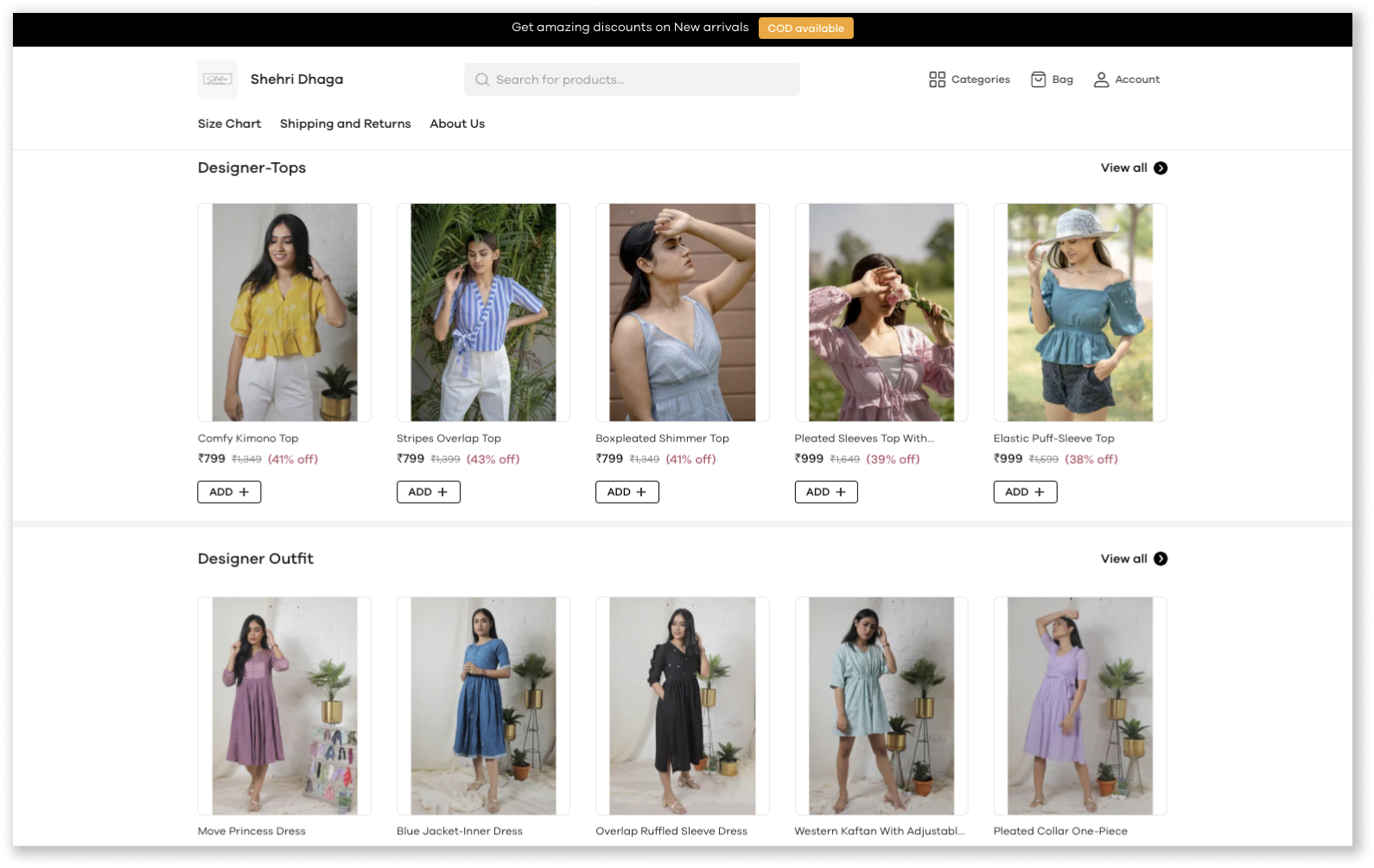 With a vision to express simplicity and functionality, Shehri Dhaaga caters to the modern woman's needs and moods.
9. Blue Bear
This store carries every kind of scrunchies that there are.
10. Suswaadu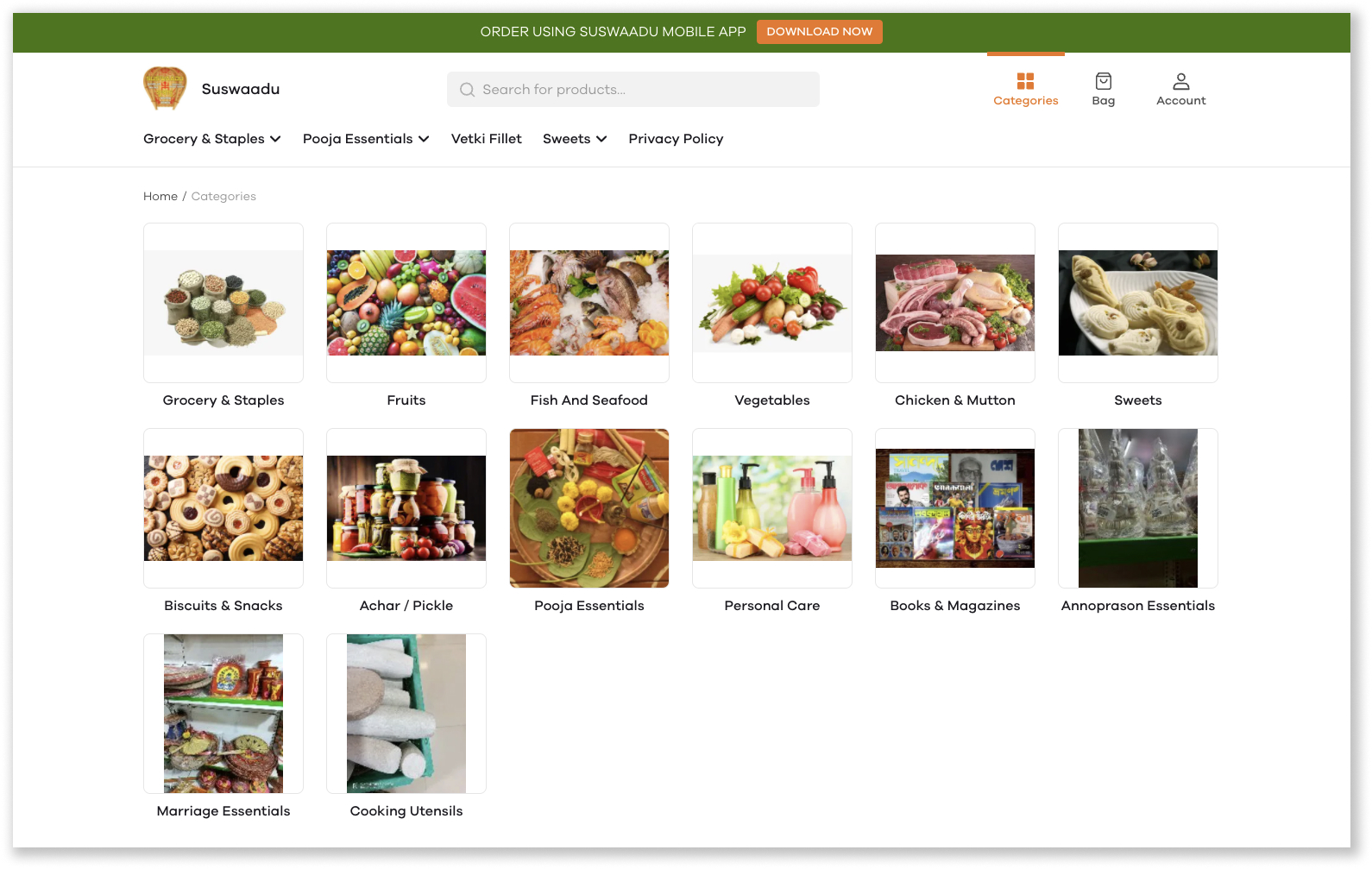 This store sells everything from essentials to pooja accessories and sweets.
11. Skill Creator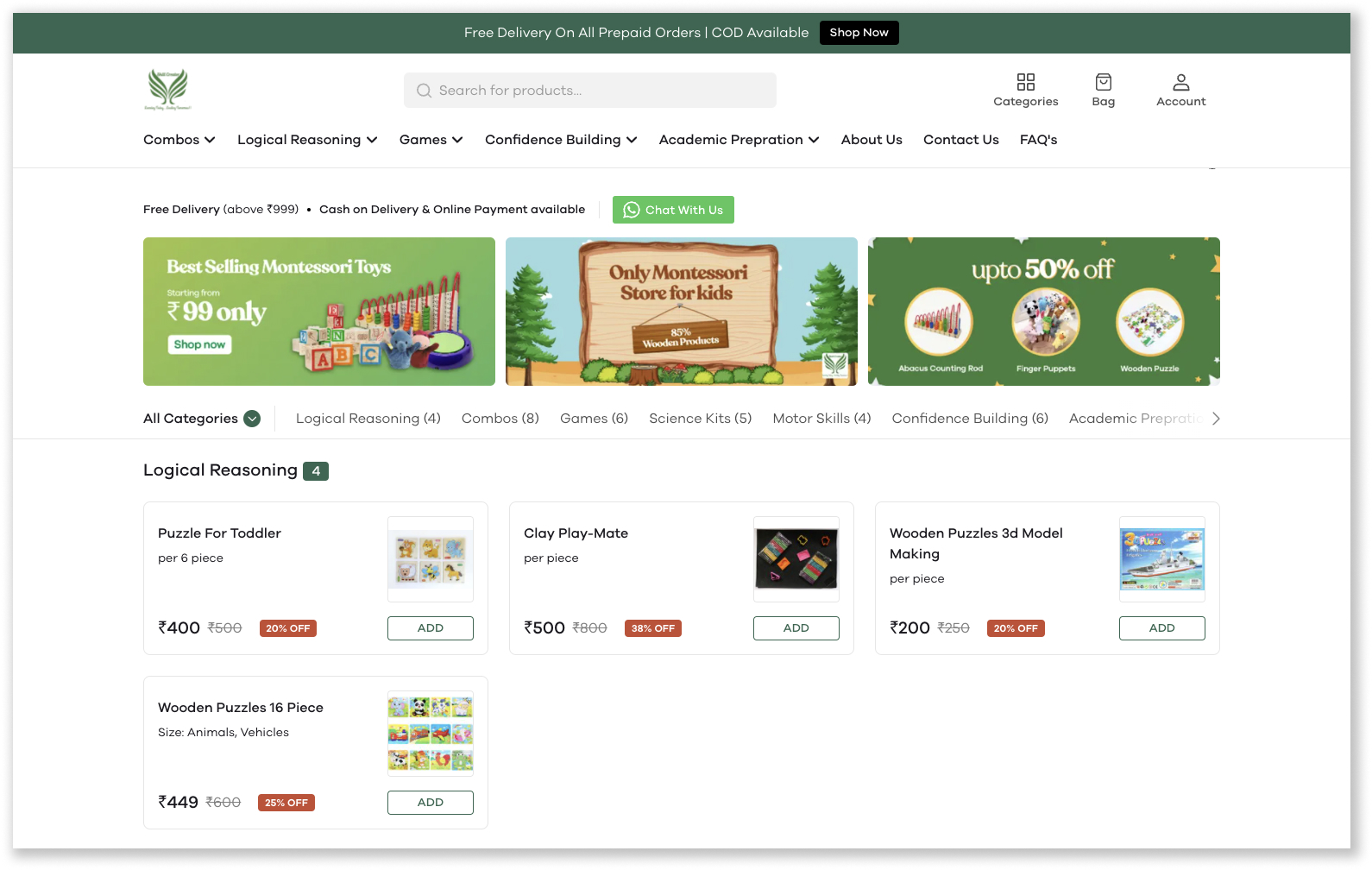 This store carries Montessori based educational products. They believe in educating children in a much more fun manner, rather than asking them to mug up information.
12. The Nonsense Store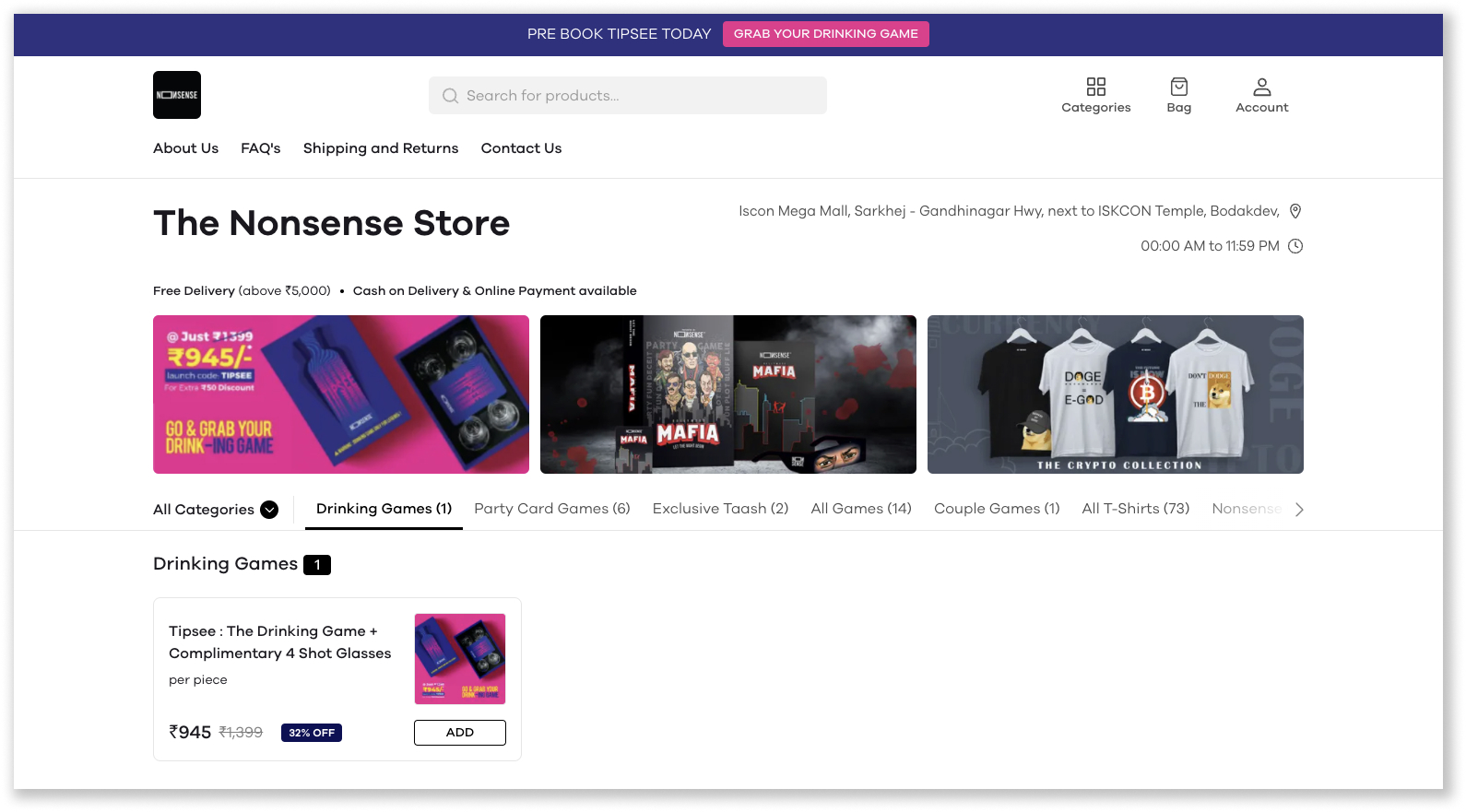 This one of a kind store has the most unique party games that can make any gathering among friends all the more interesting.
These are 12 of the most remarkable stores on Dukaan.
Conclusion
These are the success stories of some of our stores.
Success means different things to different people. For some, it means having celebrities as their regular customers, for others it means having millions in profits, and others consider making a difference as the biggest success of them all.
These stores are an inspiration to many entrepreneurs who hesitate to go online with their businesses.
They prove that opening an online store with Dukaan is a cakewalk.
You can take inspiration from them and start your very own online business with us today.
And if you want to be featured with these stores, share your journey with us!
FAQ's
1. Do big companies use Dukaan?
Yes, many big companies that use Dukaan, like Vu Televisions. VU Televisions is the largest selling TV brand across all eCommerce platforms.
2. Are Dukaan stores successful?
Yes, absolutely. Dukaan has stores like the nonsense store which are immensely succesful. You can read their success story here.
3. How much does it cost to setup a Dukaan store?
To set up your online store with Dukaan, it costs ₹0.
You get a 14-day trial of the premium features as well, when you set up your store.
After that period, to use the premium features, you have to pay ₹2,499 quarterly and ₹6,999 per year.