Sick of reading "find the right dropshipping supplier" in blogs without any context? Don't worry, we'll tell you how to find reliable suppliers for your business.
In this article, we've listed 9 of the top dropshipping suppliers all over the world who are dominating most of eCommerce globally.
(Let's be honest, most of eCommerce is dropshipping and we know it.)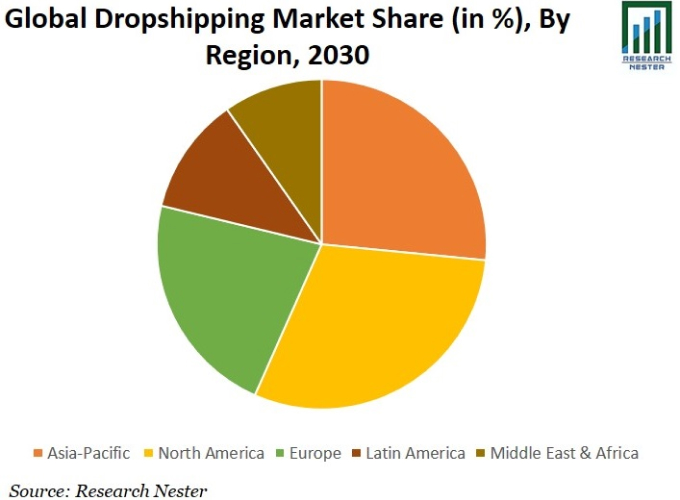 To put it into numbers, the retail eCommerce industry is expected to grow to USD 7.4 trillion by 2025, and out of that, USD 557.9 billion will be from dropshipping.
This means that dropshipping alone is responsible for 13.27% of all retail eCommerce revenue!
This is probably the reason why dropshipping is consistently popular among the masses around the globe.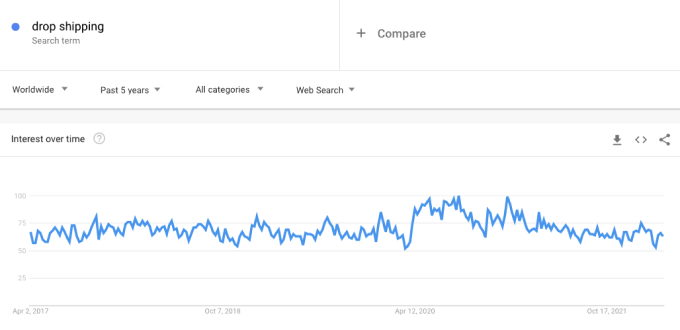 Enough about dropshipping now. You must already know quite a lot about how to start a dropshipping business, and if you don't, our guide can help you with it.
We're here to talk about dropshipping suppliers in particular.
What are Dropshipping Suppliers?
A dropshipping supplier holds inventory for dropshippers and sells products to them on a retail basis They also ensure the proper delivery of the order within the designated time frame, along with returns, if any.
If you're a drop shipper, you will not hold any inventory, you'll just operate as a middleman between people who carry some products in their inventory (suppliers), and people who want to buy those products (customers).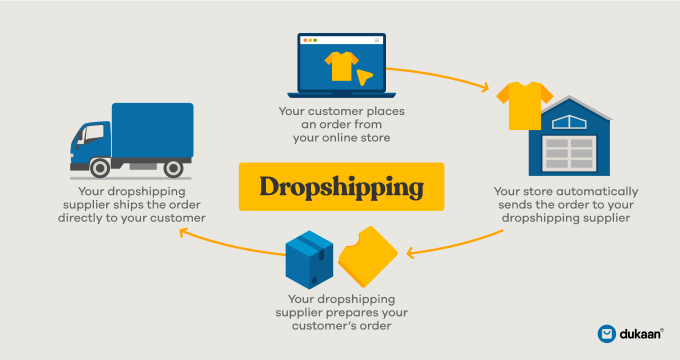 Here, you are the drop shipper, a person 'X' is a customer, and 'S' is the supplier.
X places an order with you, you then forward it to S with customer details.
S ships out the product directly to X, and you earn money on this deal.
Here, S is so important because of the main reason that they hold products, ship the products out, are responsible for re-shipping if something goes wrong, and impact most of the customer experience.
Needless to say, they can make or break your business.
Where you are the point of contact for the customer, your supplier is the person who controls the quality of the product, shipping time, and your brand's reputation.
This means that you absolutely do need a reliable supplier to function properly with your dropshipping business.
If you're still finding products to sell with your dropshipping business, here is a list of products that can help you.
Now comes the list of the top dropshipping suppliers.
9 Best Dropshipping Suppliers in 2022
We compared multiple dropshipping suppliers across categories like reputation, pricing, quantity and quality of products, extra benefits etc. On that basis, here is the list of the top 9 dropshipping suppliers.
Let's take a look at the in-depth description of each supplier.
1. AliExpress
Best for large/international dropshipping businesses that order wholesale.
Price – Free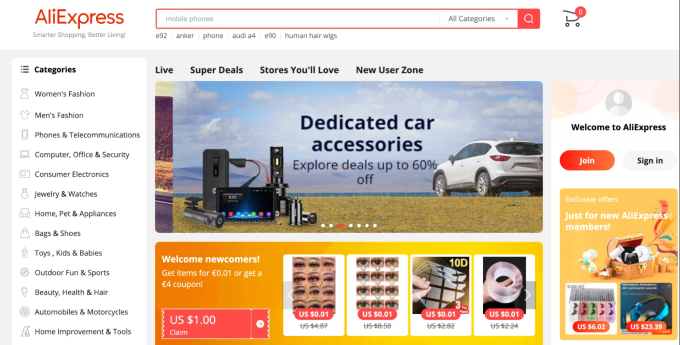 AliExpress is an online retail service owned by the Alibaba Group in China.
Probably the biggest dropshipping supplier, AliExpress has millions, if not billions of products and unlike Alibaba wholesale where you can only buy products in bulk, from AliExpress you can order single items of products as well.
It even supplies products to other suppliers, with its huge inventory. For people who have a WordPress website, AliDropship is one of the best things to happen to them.
2. Salehoo
Best for Amazon drop shipping.
Price – $67 per year; $127 for lifetime access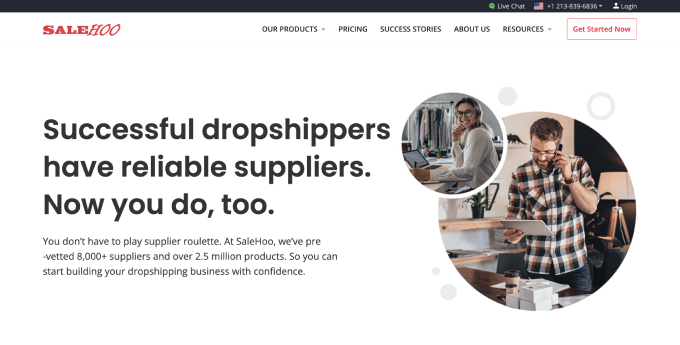 An online marketplace based out of New Zealand, Salehoo is extremely popular among people as a wholesale and dropshipping directory as well.
In fact, it is one of the largest international directories of both buyers and suppliers, with more than 8,000 suppliers. It offers its services at a reasonable rate.
Apart from international and verified suppliers, they also provide you with unlimited training to understand dropshipping.
3. Spocket
Best for good quality, original US & European products.
Price – $19 per month to $99 per month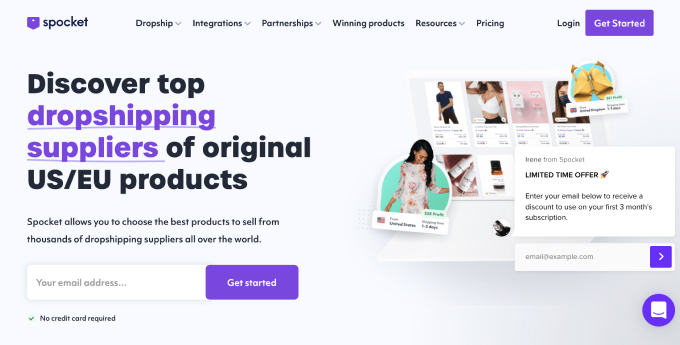 Spocket is an online marketplace and an app that connects suppliers to dropshipping companies. It serves mainly the people in the US and Europe.
It integrates with Oberlo, Printiful, WooCommerce, Shopify, and other such platforms, and even provides automated inventory and order fulfillment services.
That is not it. You can even get around 30 to 60 percent discount on the products, meaning more profit margins for you!
4. Worldwide Brands
Best for dropshippers looking for a one-time payment solution.
Price – $299 for lifetime access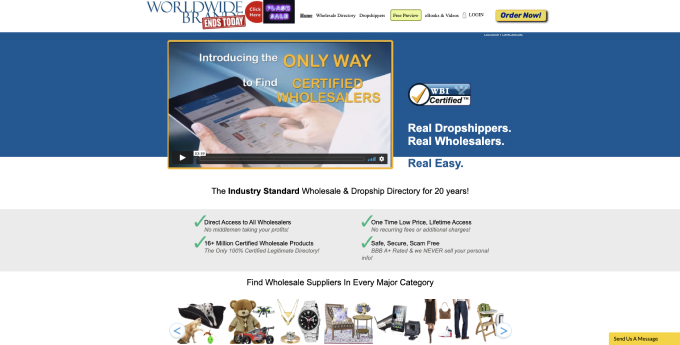 Having more than 16 million products and 8,000 suppliers who are verified, worldwide brands is one of the top dropshipping suppliers globally.
It stands apart from the competition by providing a one-time pricing plan for lifetime access, and even provides both iOS and Android apps to help search for products from anywhere!
And you don't even have to meet any minimum order limits!
5. Inventory Source
Best for integration and automation.
Price – $99 per month to $199 per month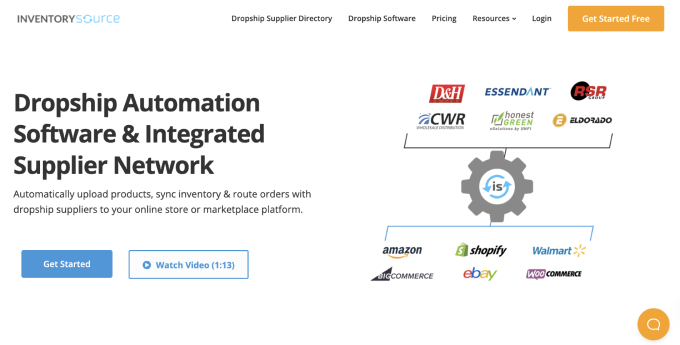 Inventory source is one of the best dropshipping suppliers because of the unique and unparalleled services it provides.
The inventory source provides 230 pre-built supplier integrations for different products. You can automate most of your processes with it too.
For example, you can sync suppliers and inventory to your eCommerce store, route orders to suppliers, and sync the tracking to your store and customers.
6. Oberlo
Best for new businesses.
Price – $29.90 to $79.90 per month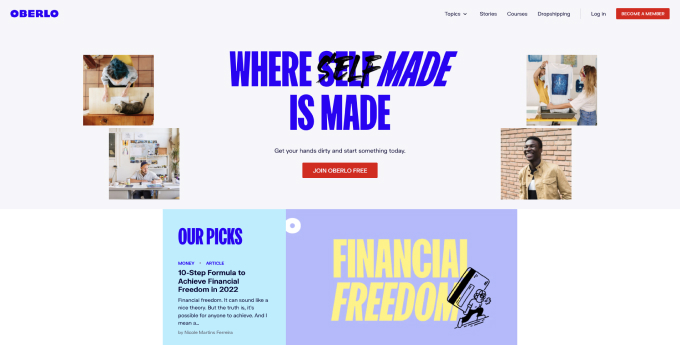 One of the most popular dropshipping marketplaces, Oberlo has been included in this list because it is perfect for new businesses.
It offers a free plan with access to 500 products, and a chrome extension, and even provides free courses and guides.
Although it only integrates with Shopify and has lesser supplier options than its competitors, Oberlo makes up for that by providing shipment tracking and order monitoring services.
7. Dropship.me
Best for cutting down on product research
Price – $29 to $199 (one-time payment)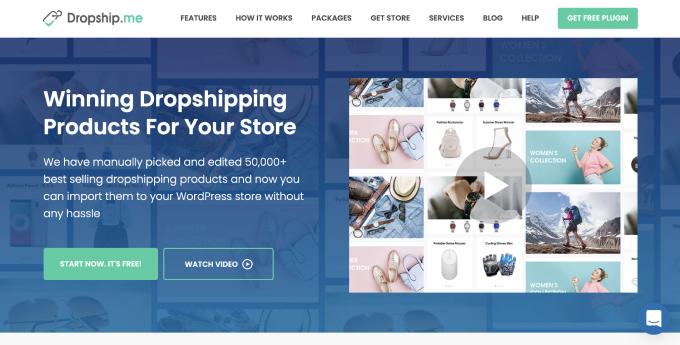 Dropship.me is a plugin by AliDropship. It helps you find and import top products in every category from AliExpress.
This saves you from the risk of not knowing what products to sell, and not knowing if your products would be in demand by customers or not.
8. Dropified
Best for drop shippers having their own eCommerce stores
Price – $19 per month to $47 per month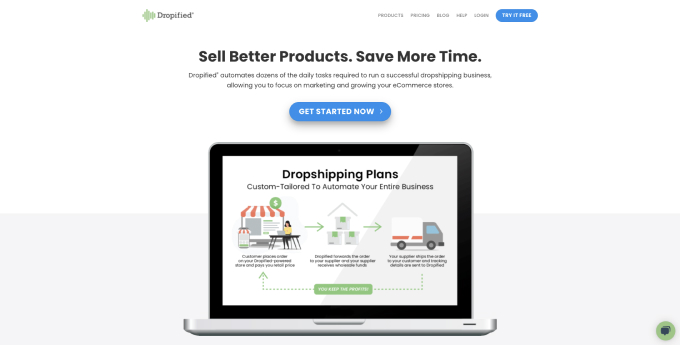 Built by Shopify, Dropified offers automation tools so that you can import products from different suppliers.
Being more flexible than AliDropship, it lets you work with more dropshipping sellers.
You can also find profitable products with their powerful research tool, but the catch is that there is only a limited free version.
9. Wholesale2B
Best for multi-platform compatibility
Price – $29.99 per month to $49.99 per month.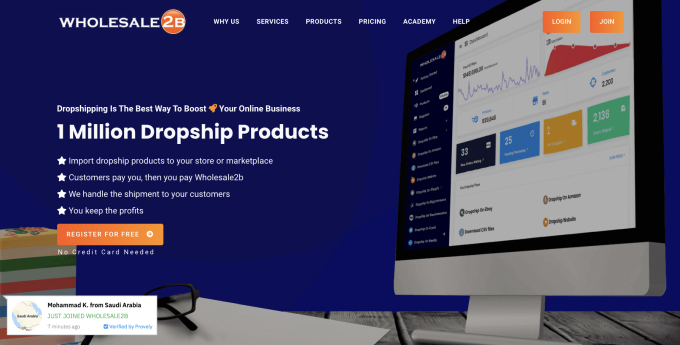 Wholesale2B is a supplier integration system that has more than 1 million products. The suppliers are based all over the world, with most of them being from the US and China.
Wholesale2B ships to the US and Canada, and is compatible with platforms like Etsy, BigCommerce, Shopify, Amazon, etc.
You can even automate your dropshipping process with minimum communication with suppliers, and easily manage your operations from a centralized dashboard.
How to find Dropshipping Suppliers?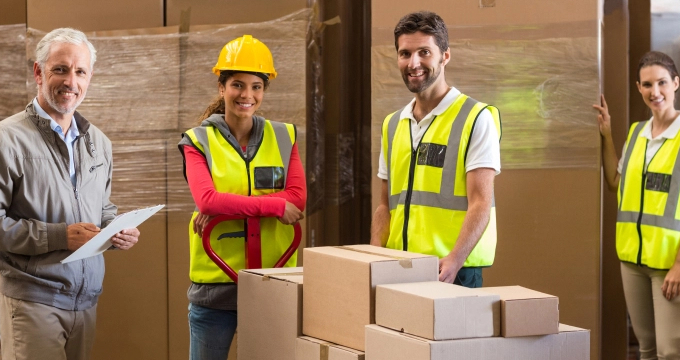 This is the most obvious question that arises- how can you find reliable, good suppliers for your products?
No matter how many dropshipping books you read or companies you follow, this huge task of finding the right supplier doesn't get any easier, right?
Here we have made it easy for you to do that. In just 4 easy steps you will be able to find the appropriate suppliers for your business. Read on to find out:
1. Research and contact suppliers
The first thing to do, as is with anything else, is to research suppliers that hold the products you want to sell. The end goal is to gauge their service potential.
Knowing where to start and whom to find is one of the most important steps to take while looking for suppliers. This can cut down on valuable time and energy.
Find out reliable local and international suppliers, and then take the next step, i.e., reach out to them.
Contacting the suppliers and finding out details is your next thing to do.
Talking to them in person gives you an opportunity to ask questions and gather information about things that are not available online.
Another advantage is that you might get to talk to their existing customers and establish trust with your suppliers.
2. Deep-dive into the supplier's reviews
Reviews on neutral platforms can give you more insight into a business than you'd think.
With the internet, it has become increasingly easy to find out the actual truth about any supplier's performance, and in an unbiased manner.
You can use Google to search for reviews directly, or go to Facebook groups, and platforms like Quora or Reddit can also come in handy for this.
There are many review sites dedicated to this purpose and sites like G2Crowd and SiteJabber can give you reviews in one place for multiple suppliers.
Deep-diving into reviews will help you sort through the many options you have and eliminate the unsuitable ones.
3. Order samples from suppliers
Now that you have the suppliers' contact information and you've shortlisted your favorite ones, you can start to sample their products yourself to check the quality of service.
When you order from the suppliers, you will get to know multiple things like their product quality, shipping time, quality of service, and value for money- basically the whole customer experience.
If you're satisfied with your supplier, chances are, your customers will be as well.
Tip- The best way to find the crème de la crème products is to sample multiple suppliers.
4. Choose the right supplier(s)
Starting out, it might seem feasible to deal with only one supplier for your products, and you can totally do it, but for that, you need to select the best supplier from your shortlisted ones.
If you've followed the above-mentioned steps till now, this should come in easy.
Nevertheless, if you're confused, a good thing to do is to be clear about what your need hierarchy is, and ranking suppliers accordingly.
For instance, if you want the product quality to be the best and can adjust to the shipping time or the cost, you can choose the supplier with the best product quality over the one with quick shipping.
Although, we recommend having more than one supplier, as it comes with many benefits like having more products, shipping options, better return policies, etc.
To summarize, you should first search for ‌suppliers for your business, shortlist them according to your personal contact as well as reviews on the internet, sample products and then finally choose suppliers.
Tips while Selecting Drop Shipping Suppliers
Even though you've followed all the steps and been thorough in your research, some bonus tips never hurt with the final check.
Here are 10 such tips for you to keep in mind while selecting dropshipping suppliers:
Read their policies carefully.
Try the products yourself.
Check for hidden fees.
Prefer automation.
Find suppliers in convenient locations.
Call the manufacturer.
Order from your competitor.
Treat no reviews as bad reviews.
Check for a warranty/returns policy.
Google extensively.
How to Spot Fake Dropshipping Suppliers?
You might think that you've found the perfect dropshipping supplier who meets all your requirements perfectly and is unbelievably affordable and good.
If they seem too good to be true, beware, that just might be the case.
Here are 5 things you can look out for, to see if the supplier you like is fake.
1. Ongoing fees
Legitimate dropshipping suppliers do not charge you an ongoing fee for doing business with them or for providing you products.
If any supplier asks for a fee, they're more likely to be fake.
Keep in mind though, that supplier directories are different from suppliers and they do charge a fee for their services.
2. Selling to the public
The whole reason for the existence of dropshipping suppliers is so that they can hold inventory for, and sell products on behalf of dropshippers. Any supplier who sells to the public is fake.
They might give you multiple reasons, but if you do business with them, chances are that they might take your client information and your business from under you.
3. Refusal to provide samples
The refusal to provide samples per se might not always be a deal-breaker, but it prompts the question of "is this supplier hiding something?".
When coupled with other factors like no proper contact information or ongoing fees, etc., it is very likely that your supplier is fake.
4. Unbelievably high margins
If they're unbelievable, do not believe you can get them. It doesn't get simpler than that.
Trust your instincts when it comes to this, and also find out what the average profit margin for that particular product currently is in the market.
5. Refusal to sign contracts
We don't need to spell this out for you. If a supplier is hesitant in signing any kind of binding, legal contract with you, they're more often than not fake.
Any legitimate supplier will have no problem in signing a contract as it saves both parties at a time of uncertainty or ambiguity while mentioning clear sets of rules for normal day-to-day activities.
Dropshipping Wholesalers vs. Dropshipping Vendors, which to Choose?
A dropshipping wholesaler is a supplier that deals in dropshipping products, but wholesale instead of retail. They sell products in bulk to drop shippers at cheaper rates than dropshipping vendors.
Dropshipping vendors are suppliers that deal in a specific range of products and sell in retail, whereas dropshipping wholesalers are suppliers that deal in a wider range of products and sell at cheaper rates than vendors.
Think of your basic retailer versus wholesaler. You can go to a vendor for unique products that you'd like to sell, but it will definitely be at a higher cost than what a wholesaler would charge.
The other difference between these two is that vendors generally have their own websites and perform marketing for their business, whereas wholesalers don't.
Some wholesalers do have their websites, but most prefer to use other platforms and apps to show their inventory. What this means is that it is easier to find vendors than wholesalers.
You can still choose whichever supplier you think is best suited for your needs, as they both have their own drawbacks and advantages.
How can Dukaan Help You?
Suppliers are as essential to dropshipping as are eCommerce platforms or online marketplaces. Without them, there'd be no products to sell!
They hold the products you sell, and are responsible for the quality of products & their shipping as well. That's why you need to choose a high-quality supplier who is reliable as well.
You can select any of the suppliers mentioned in our list, and once done, Dukaan can help you start your dropshipping business in a matter of minutes!