Good books don't need any publicity, but it surely helps to know how to sell books online. Read the article to discover how to market your books on the internet in the best way possible.
The book industry has moved on from regular brick-and-mortar stores to comprehensive eCommerce stores. In this article, we will tell you how to sell books online successfully.
Ask any successful person about their secret to success and they will give credit to their reading habits.
Read 500 pages like this every day. That's how knowledge works. It builds up, like compound interest.
Warren Buffett
We know what you are thinking, who has the time to read that much, right?
The statistics, however, show a very positive trend in the sales of books. A study has shown that the unit sales of printed books alone have increased by 8.2% from 2019 to 2020, and by 8.9% from 2020 to 2021.
With there being a lot more ways of reading a book today, these numbers are surely just a ballpark of the total sales of books globally.
That said, if you are thinking of starting a business to sell books online, it is the right time and this article will help you with the details.
Choosing Your Business Model to Sell Books Online
When you plan to sell books online, you will inevitably arrive at multiple crossroads. With every choice, you move in the direction of finding the business model that works best for you.
Here are some of these crossroads, discussed to give you a better understanding of the options you have.
Who can sell books online?
There are 4 types of people who choose to sell books online.
1. Writer/author: If you have written a book and are looking to sell it online, you can do so in two ways. You can either self-publish it on your website or online store.
Alternatively, you can find a publisher/ publishing company to push your book and sell it. The publisher will take a cut of the sales as commission.
2. Publisher: If you are a publisher or a publishing company, then it is obvious that you are working with multiple authors, selling their books for a commission.
You can sell these books through a traditional store as well as an online store. We would suggest you sell through both these channels for maximum visibility and profit.
3. Distributor or wholesaler- If you are a distributor or wholesaler, you will be working with both self-publishers and publishing companies.
You will distribute books to multiple channels, like bookstores, libraries, retailers, online stores, etc. You act as a middleman between the publishing house and the sales channels.
4. Business owner/ retailer- As a business owner, it will be your responsibility to sell the books to the readers through your store, be it online or offline.
You can source the books from distributors as well as sell self-published titles. You also have the option to sell other forms of books like used books, digital books or ebooks, and audiobooks through an online store.
What type of books are you going to sell?
Choosing the type of books you plan to sell also makes a huge difference while setting up your business. These are the various forms of books that are being consumed by readers currently:
1. New books
2. Used books
3. eBooks/ Digital books
4. Audiobooks
You can choose to sell books in one or all these forms. But your sales channel will also change based on this decision.
Amazing Facts
Talking about forms of books, did you know that there are human libraries all over the world?
The Human Library
was started in 2000 in Copenhagen. These libraries lend human beings who talk about their stories instead of books.
Where can you sell books?
When it comes to the channel through which you can sell books, there are again a few options here.
1. Online store: This channel gives you the maximum flexibility as you can sell multiple forms of books, as mentioned above. It is not location specific and the overhead charges are very low.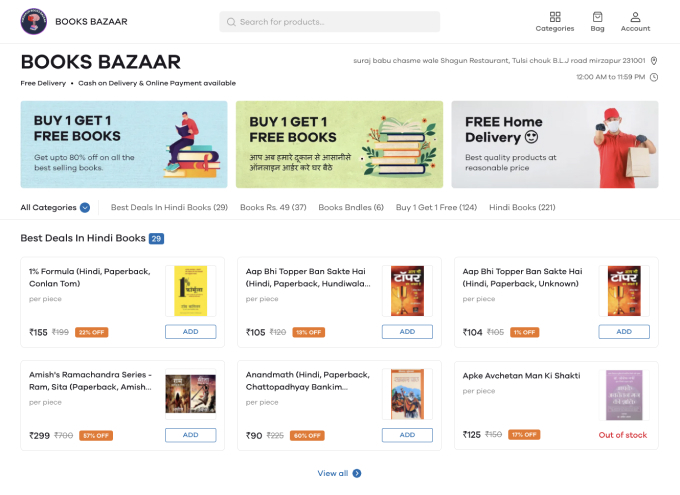 2. Brick and mortar store: This is the traditional channel for selling books. A lot of people do prefer the authenticity of buying books from traditional stores. Touch and feel play a major role in their buying behavior.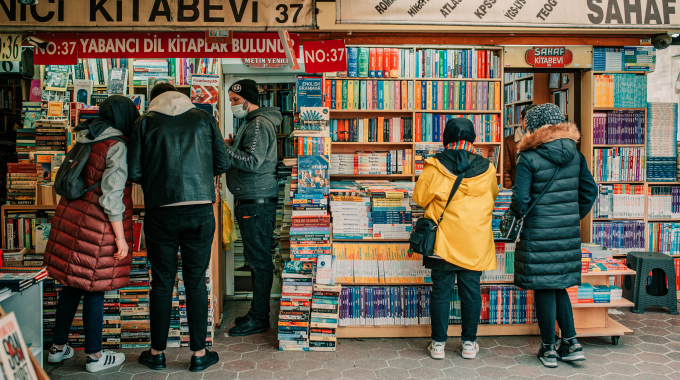 3. Library memberships: This is a very location-specific channel that can cost a large overhead. It needs a huge space, you should have multiple sources for books, and you have to market smartly to bring in customers.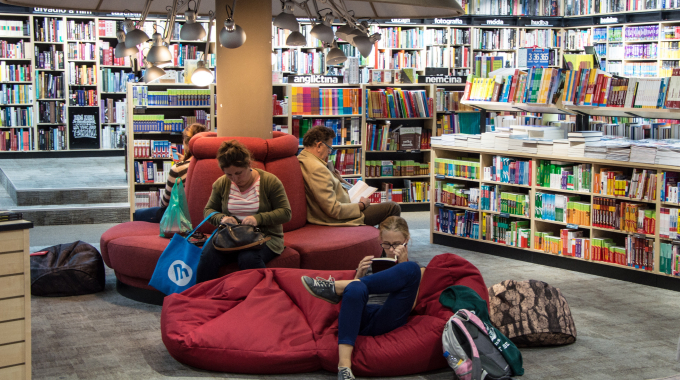 4. Subscription boxes: Creating book subscription boxes is the coolest new way to sell books. Since it is usually a monthly subscription, it can be a highly profitable way to sell books. Promoting and marketing the subscription boxes can be done through an eCommerce website.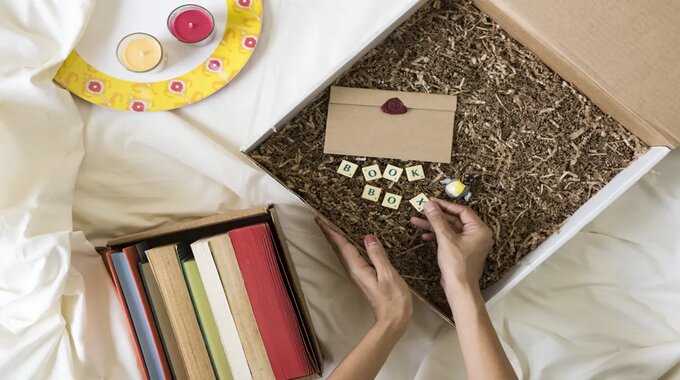 What category of books to sell?
Choosing a single genre or category of books to sell is not recommended because readers usually prefer browsing through various genres while purchasing a book.
However, as a seller, it is best if you had a basic idea of the different genres of books that are available. Especially if you want to put together a subscription box for your readers, you will need this knowledge to understand their taste in books.
Most sites list somewhere close to 100 genres, including the subgenres. However, you should know that Amazon has listed over 16000 genres and subgenres of books.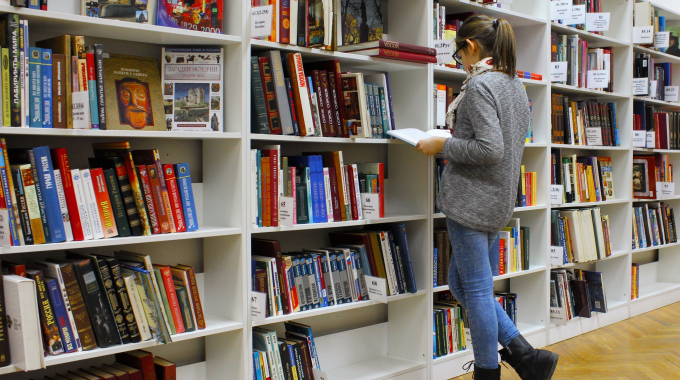 That said, it is hard to tell how many genres of books are there in total.
It is better to look at books in categories, as there are only 3 major categories of books.
1. Fiction: covers most of the genres and subgenres of books there are. It is the most common type of storytelling.
Writing fiction is the act of weaving a series of lies to arrive at a greater truth.
Khaled Hosseini
2. Non-Fiction: This category comprises books in the self-help, inspirational, and motivational genre. Autobiographies also come under this category.
3. Academic: Anything educational falls into this category. These books are focused on research and teaching.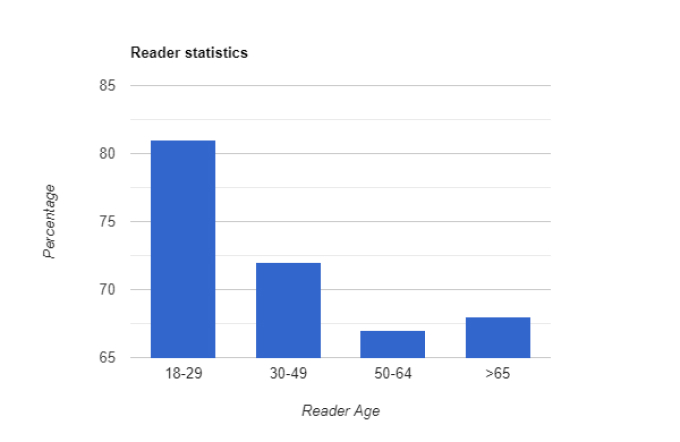 Once you have made your decision through each one of these questions, you will have a clearer understanding of the business model that suits you the most.
With that sorted, let's move on with how to sell books online.
How To Sell Books Online in 2022
AT A GLANCE
Sourcing the books
Setup online book store
Display your books well
Pricing strategy
Marketing and promotion
Handling logistics
Customer satisfaction
The book business is no doubt a very profitable one, with some of the top publishing houses rounding up revenue of over $5 billion in the year 2020 alone. Here is a list of the top 10 publishers worldwide based on their annual revenue: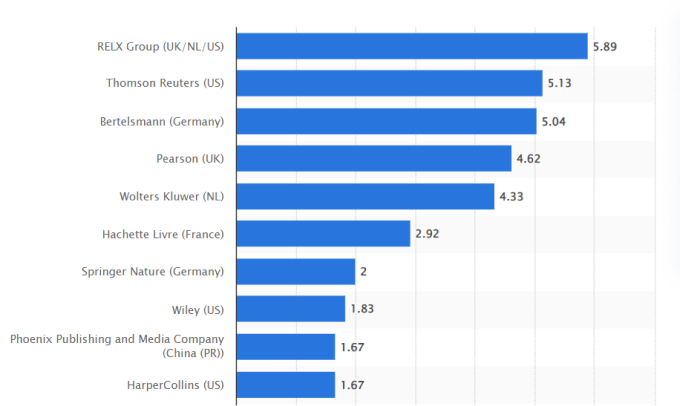 Starting a book business is a lot easier compared to starting any other business. It gets even better when you are creating the business online as the overhead costs will be a lot lesser and you can get started pretty quickly.
If you are ready to jump on to this profit wagon, then this is how you can go about it.
1. Sourcing the books
There is no product-based business without an inventory. whatever product it is that you plan to sell, clothes, stationery, shoes, or books. You need to have your products stocked up before you can sell them.
Of course, the dropshipping business model works without an inventory. You can very well choose to run your business via dropshipping too, just FYI.
Either way, your first logical step in starting a book business is to find a reliable source for books.
For new books, you will have to tie up with a distributor or publishing house from where you can get a constant influx of new titles.
For used books, there are multiple sources, some of which are as follows:
Garage sales
Book sales
Thrift stores
Run-down libraries
Home libraries
If you are planning to sell both new and used books in your store, make sure to mention the condition of the book while listing it.
2. Setup online book store
Once you have figured out where you are going to source your books from, the next step is to create an online store.
When it comes to selling books, a lot of people's first choice is Amazon, and for good reason. It has become a household name when it comes to online shopping and when you are starting a business, that kind of recognition may seem very enticing.

Amazing Facts
When Jeff Bezos started Amazon in 1994, it was dedicated to selling books online. Amazon's tagline at the time was, "The World's Largest Bookstore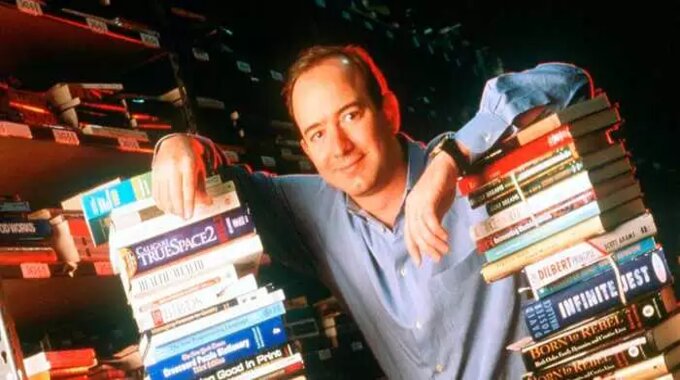 However, starting a book store on Amazon may not be as profitable as you may think. Being a seller on amazon means you will have to pay a myriad of charges for listing, delivery, transaction fee, etc.
Considering this, you can create a more profitable business through your own online store. Plus, it is also great for building your own brand instead of being recognized as a part of another brand.
There is a range of eCommerce platforms that can help you take your business online. However, we are going to point you towards the best one of them, and that is Dukaan.
This is a no-coding platform on which you can build an online store within a minute, literally!
You will have to fill in a few important details and click on next to arrive at your own online store. You do not need to publish your store until you are happy with it, though.
Once your store is created, you can start adding products, customize the store theme, add attractive banners to your store, and much more.
Dukaan also has a range of plugins and free tools that will help you run your business more efficiently. You can add plugins like live chat, hello bar, etc. to give your store a more professional look and feel.
3. Display your books well
What people love the most while shopping at a brick and mortar store is the freedom to browse through the products, see them, touch and feel them, before choosing one.
You need to give a close enough experience to your customers with your online store as well. The best way to do that is by showcasing your books in the best way possible.
There are two major elements involved in this and they are:
Image of the Book: A clear and well-lit image of your book can take your sales through the roof. Post as many pictures as you can and ensure that each one of them is high in quality.
Description of the Book: you cannot stop at listing the title and subtitle of the books. Be as informative as possible while describing the books. You can include the published date, edition, author details, condition of the book, etc.
Pro Tip
People sometimes do judge books by their cover. So if you can add a ‌summary of the book, it can fuel intrigue among the readers, and help in increasing the sales of books.
4. Pricing strategy
There are quite a few factors that needs to be considered while pricing the books in your store.
If the books are new, then you will have to consider the packing and shipping charges along with the popularity of the genre, the author, rarity of the book, etc.
At the same time, you cannot overprice the books either. Your pricing strategy should be backed by thorough research of the market and your competitors.
When it comes to selling used books, the pricing can be little more lenient as it depends entirely on your assessment of the book, its condition, and its rarity.
You should still take into account the costs involved in packing and shipping the book.
5. Marketing and promotion
Finding a target market for books is a very tricky task because reading books is universal. There is no niching down here.
This could be a very positive thing because you can promote your business all ‌platforms like social media, WhatsApp, YouTube, etc.
If it is possible to set aside a budget, running paid ads on Google adwords or Facebook can help with a quick influx of potential customers who have high buying intent. However, this is not a long-term marketing strategy.
Organic marketing using high-quality content like blogs, book summaries, book review videos, etc. will be the best long-term strategy. You can post these content on social media to attract more readers to your store organically.
6. Handling logistics
Logistics plays a huge role in the book business. You must find a trustworthy logistics company that will ensure that your books are packed and shipped safely.
There are three factors to consider with shipping books:
Packaging- See to it that the books are wrapped safely with a bubble wrap before going into the shipping box or envelope.
Delivery speed- Find a delivery partner that can ship your books as quickly as possible.
Returns- For whatever reason, if the shipment is being returned to origin, ensure that it reaches in the same condition as it left your store. Only then process the refund.
7. Customer satisfaction
Customer satisfaction is important in building any kind of business. The same goes for your book business as well.
Be kind to your customers and try to build a good relationship with them. Start by adding a thank you note with each book that gets shipped out.
You can also add a bookmark customized with your brand colors and logo. Mention your store details and a QR code so that they can find you easily for their next purchase.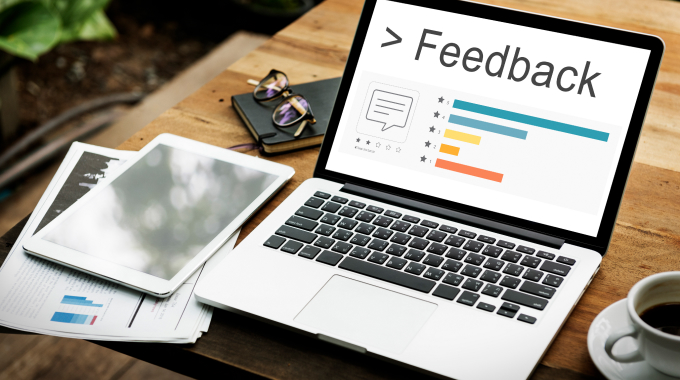 You can also request your customers to rate the book and review them on your eCommerce website. Their ratings and reviews can add credibility to your store and encourage more people to purchase the book.
Lastly, get your customers to promote your store on their social media handles. Be it through a picture of the book or a detailed review, ask them to tag your store on these posts.
And that is how you go about starting your own book business and selling books online.
Amazing Facts
We have all heard about an apple a day. But did you know about a person who read one book a day?
President Theodore Roosevelt
is known as one of the most well-read presidents in history. He would read one book before his breakfast every day!
How to Sell Used Books Online
If you are looking to sell used books online, then you are either a thrift enthusiast or an avid reader who has a lot of books taking up all your space.
If you fall under the second category, then the biggest part of your business which is to source the books is already taken care of. All you have to do is to create an online store and start listing all the titles that you own.
However, if you fall under the former category, then you must figure out the sourcing part too. Be it from a garage sale or from that forgotten little bookstore down the street, make sure you have a constant source of used books for your store.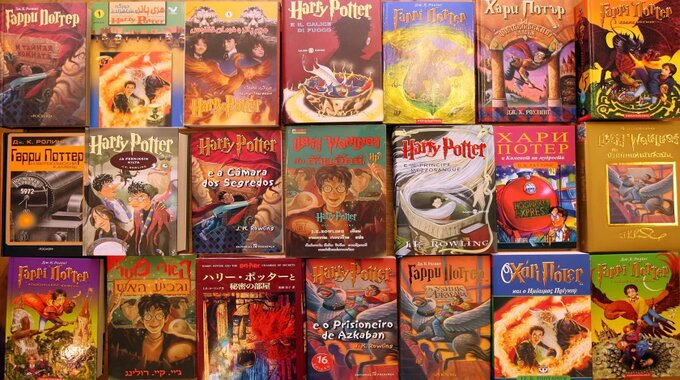 In general, educational or academic books and non-fictional books sell quickly in thrift stores. However, some highly popular fiction books like the Harry Potter series, Hunger Games series, Game of Thrones series, etc. also make for a profitable niche.
Starting your online store is made easy with Dukaan, where it takes less than a minute to create your used book store online. You can market your books on multiple platforms and reach out to a larger market.
Pro Tip
Pricing plays a major role when you are selling used books. It is common knowledge that you cannot sell a used book at its original price or anywhere close.
You may have to price your books at 50% lesser than the original price or even lower for them to sell. The trick here is to ‌source used books for close to free of cost!
How to Sell Audiobooks and Ebooks Online
If someone asks, "What does the digitalization of the world look like?" then point them towards ebooks and audiobooks.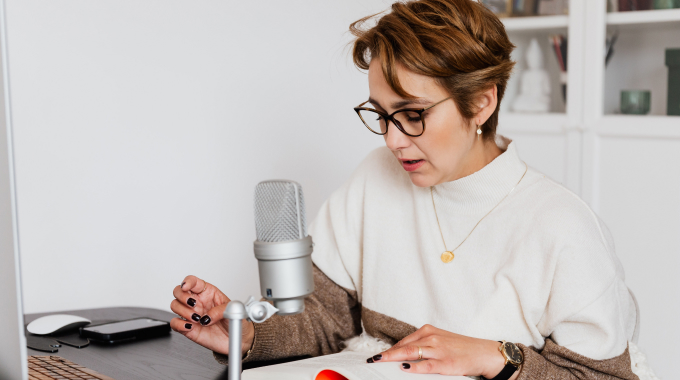 For a bookworm, ebooks cannot give the same level of satisfaction that a printed book does. However, as of 2020, the global market for ebooks crossed $18 billion.
Even though printed books are still leading in sales at 74.7%, studies show that there is a considerable demand for the digital version of the books too.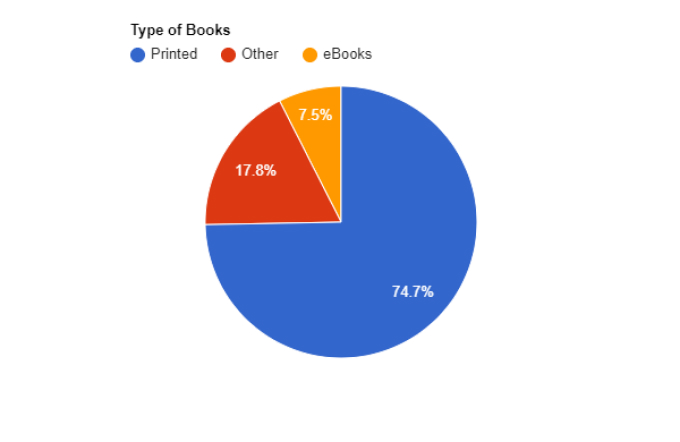 That said, if you are choosing to sell audiobooks and ebooks, then an online book store is the only way to go.
Through your online store, you will have the flexibility to sell books in all the forms. It allows customers from all over the world to visit your store and make a purchase.
You can also build an email list of your customers and potential customers, which can be used to inform them about what is new in the store. It is a great way to retain your customers and encourage sales.
Amazing Facts
The first ebook was
created in 1971
by Michael Stern. He typed the entire text of 'The US Declaration of Independence' and sent it to his team with a note that it is free to read and distribute.
How to Sell Self-published Books Online
Every one of us has a story within us that can very well be worth a fortune. It is all about putting pen to paper and getting the story out there.
That said, if you are a writer and have a completed book that is ready for publication, then you can go about it in two ways- through a publishing house or self-publishing the book.
Choosing a publishing house does have its own advantages. Once your book is approved by the publishing house, they will take care of the end-to-end sales of the book.
They usually hold a percentage of the sales as commission for their involvement in getting the book sold.
However, if you are looking for a more personal approach to selling your books, you can choose self-publishing. Amazon Kindle direct publishing has made self-publishing books as simple as possible.
You do not have to pay any upfront costs to self-publish on Amazon. However, Amazon will take 40% of your book's earrings. You can get Amazon to print your books too, in which case the printing charges will apply.
Being associated with a brand name like Amazon may seem like an attractive option. However, the commission fee and the competition are too high to handle for a newbie author.
The next best option is to create your own online store where you can sell both printed versions and digital copies of your book.
With this simple checklist, you can publish your book ‌easily:
Come up with a catchy title for your book. You can take inspiration from the bestsellers in your genre.
Create an attractive and intriguing cover for your book. If it is needed, hire a graphic designed to help you with this.
Find a book printing company that can create the printed version of your book. You need to put aside a budget for this.
Create your online store. Dukaan can help you with this. Just download the app and follow a few simple steps to set up your store.
Add attractive pictures of your book and book cover, along with a captivating description of what your book is about.
Price your book smartly. If it is the printed version, then you need to include the printing costs while pricing the book.
Market your book across all social media platforms like instagram, twitter, whatsapp, etc.
Find a trustworthy delivery company to handle the logistics part of your business.
Build a rapport with your customers by requesting them a review and rating of your book. Get them to promote your book on their social media.
And there you have it. Get your book self-published with this checklist as your guide.
Amazing Facts
The
youngest published author
, Dorothy Straight, was 4 years when she wrote her book 'How the World Began'. It got published 2 years later when she was just 6.
Conclusion
People have been reading books for ages now and this will not change anytime soon. Whether it is for educational purposes or for pleasure, books will continue to be a huge part of our lives.
That said, as profitable as the book business may sound, it is still smart to go into it with a solid business plan. We hope this article has given you all the information you need to create your own book business.
As a bonus, we have also given you a quick checklist in case you want to self-publish your book.
In any case, creating your own online store is one of the easiest ways to start a business these days.
Watch this video to learn all about starting your own online store:
FAQ's
1. What is the profitable way to sell books online?
You can sell books on online marketplaces like Amazon and eBay. However, with all the commission and additional fees, it may not be a profitable option. Creating your own online store or eCommerce website is the most profitable way to sell books online.
2. Can I sell used books on Amazon?
Yes, you can sell used books on Amazon. You have to start by creating a seller central account. While listing your book, you will find an option to choose its condition.
3. How much should I charge for used books?
You can price your used book at anywhere between 25 to 50% of its original price depending on the popularity of the book title and genre.
4. Where can I sell ebooks?
Since ebooks are downloadable digital files, you need to create an eCommerce website in order to sell them. Once the customer makes a purchase, you can either mail them the link to the ebook or create an automatic download.
5. How to self-publish a book easily?
Publishing a book without the help of a publishing company may seem daunting. However, with an eCommerce store and entrepreneurial drive, nothing is hard. If you are motivated enough to write an entire book, then you can handle the publishing and marketing part of your book, too.