If you are eager for the world to see what you click, you've got to learn how to sell photos online. Ready for it?
eCommerce has changed everything in the business world and now everyone has started an online business.
Gone are the days when people used to print photos and keep albums. Now it has all gone digital.
The online photo and video industry are expected to grow at a rate of 8.78% to be valued at around $26.56bn by 2026.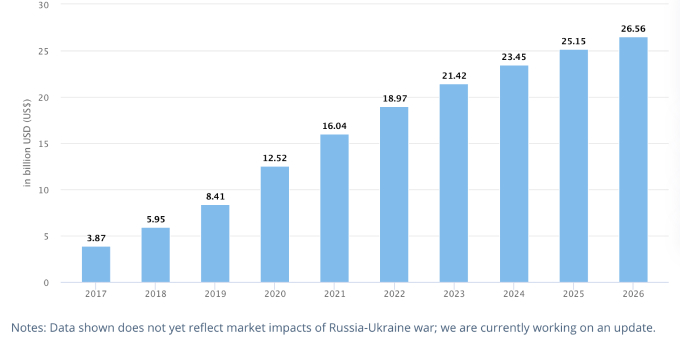 Selling photos online has become a very lucrative and popular business among people these days, so if you're thinking about starting one yourself, be ready for the competition as well.
But don't worry. In this article, we will tell you how you can tackle that competition, and run a successful photography business.
Now, without further delay, let's see how you can sell photos online!
How to Sell Photos Online in 6 Easy Steps
AT A GLANCE:
Find your style.
Get the necessary equipment.
Choose where to sell.
Create a portfolio.
Focus on marketing.
Expand your income streams.
Selling photos online can be a bit challenging to start, especially if you don't know much about online selling, but with these steps, you will know where to start and how to build your brand.
1. Find Your Photography Style
Everyone who clicks pictures has their own unique style. After all, only you can capture your perspective.
Although, there are so many beautiful things to capture in the world and you can't be equally good at clicking all types of photos.
So, it's better to select a niche and perfect it.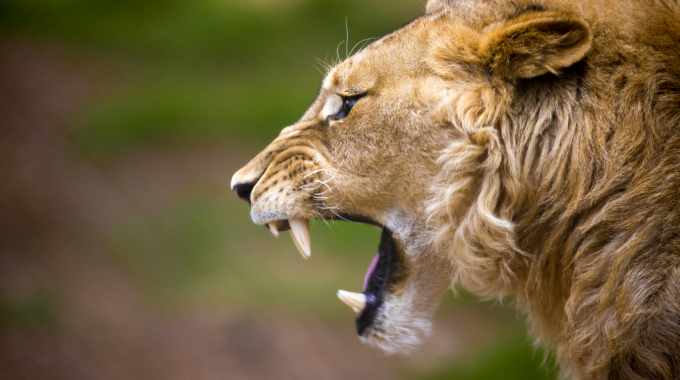 If you have ever tried to click photos, you'd know that there are certain pictures that you can click well, like nature, wildlife, product, model, or everyday life photos.
The best way to do this is to keep clicking pictures of different kinds until you find the best category, and then keep clicking until you can click crisp unique ones.
Till this stage, you can use your phone or any camera that you already have.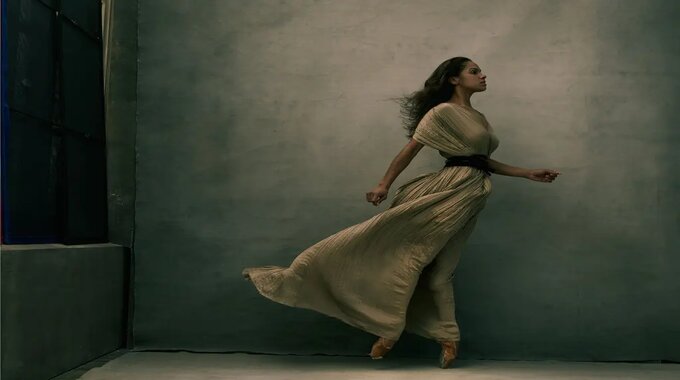 😎  Get Inspired
–
Annie Leibovitz
is a famous photographer who specializes in crisp and well-lit Portrait photography. One of her famous works is the portrait of the Obama family for the White House website in 2009.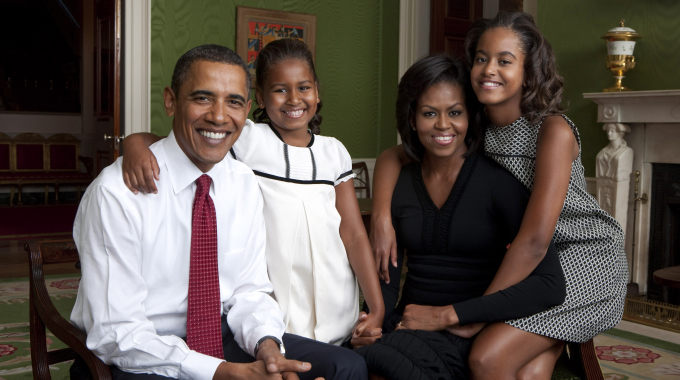 2. Get the Necessary Equipment
Now that you have your niche and specialty set, it's time to get the necessary equipment for your type of photography.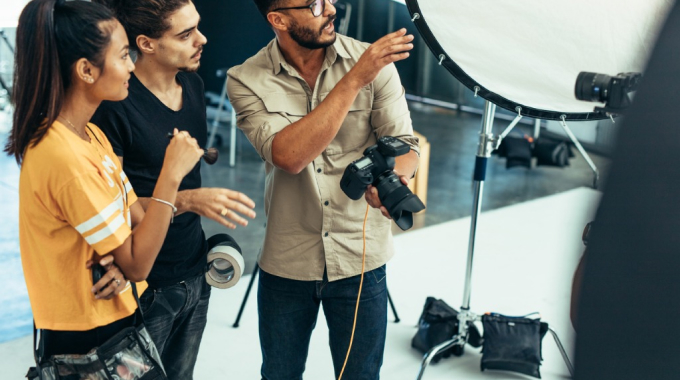 For example, if you decide to do product photography, you will need things like a lens, tripod, photo booth, etc. apart from a good professional camera.
But if you decide to do lifestyle photography or capture models, you will need a studio too.
Some common photography equipment is:
Camera
Lens
Tripod
Memory card
Filters
Flash
Reflectors
Backdrop, etc.
But keep in mind that there is specific equipment available for different types of photography, so do your research about which camera, which lens, or what type of other equipment you will need.
3. Choose Where to Sell
If you sell your photos online, there are a few ways you can go about it. You can either sell on numerous marketplaces or stock photography websites or create your own website.
Let's explore both the options now:
Online Marketplaces or Stock Photo Sites
Online marketplaces and stock photo websites are very popular among photographers to upload their work and sell photos online, as most of people go to these sites to search for images.
Here are our favorite 3 marketplaces and stock photo sites for you to consider and choose from:
Etsy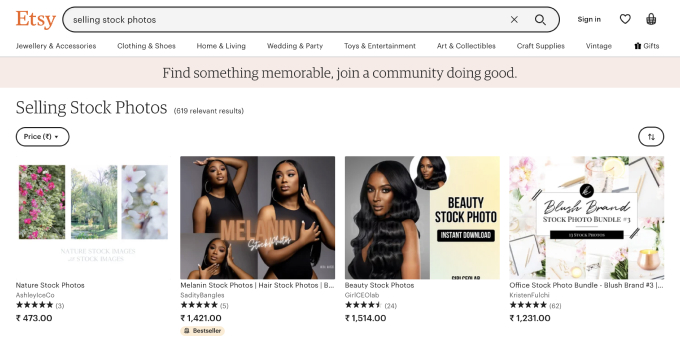 An online marketplace dedicated to artists, Etsy is a great choice to sell photos online.
You only have to create an account, decide your brand name and add photos to your storefront.
Although, Etsy charges a 5% commission on the sale price, so be ready to share profits with the platform.
If you want to know more about more marketplaces like Etsy, here are some Etsy alternatives.
Shutterstock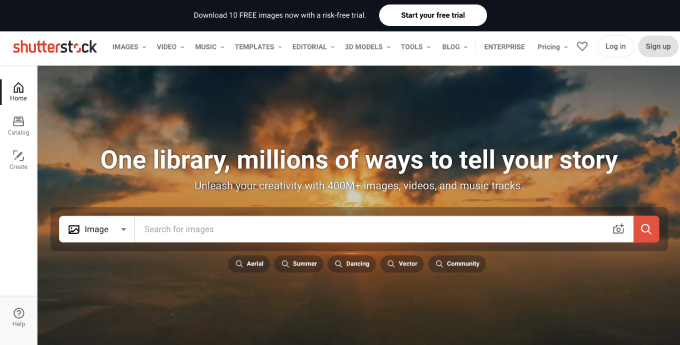 A giant in the stock images industry, Shutterstock is one of the top choices for the photographer community to sell photos online.
You get 15-45% for each image downloaded depending on your level, once you become a contributor.
You can earn more by contributing a huge stock of photos and referring other photographers. Each time they make a sale, you make a little money too.
iStock photo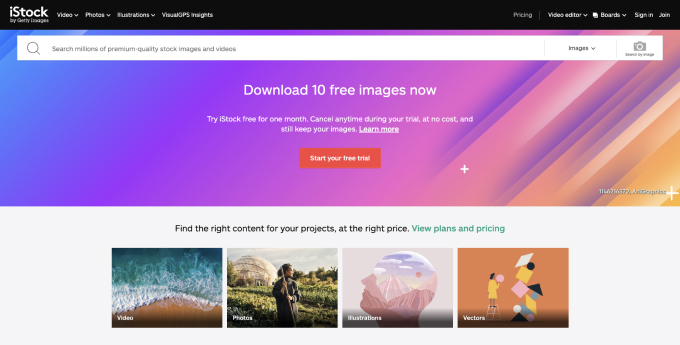 iStock photo is a great site to sell your photos online as well as a useful resource to learn how to sell photos online if you're a beginner.
This Getty Images' microstock branch pays you a royalty of 15% per download, and if you're photos become really popular, it can increase up to 45%.
And if you don't want to share a part of your earnings, you can create your own website and sell photos there!
Your Own Website or Online Store
Creating your own website for selling photos online is a great idea because:
You get full control of your business.
You can create a beautiful portfolio to showcase your skills to potential buyers.
You can create your unique brand.
AND, your customers can know just where to find you if they want to buy your photos again. Plus, no commissions!
Here are the 3 most popular websites for running your photography business online:
1. Dukaan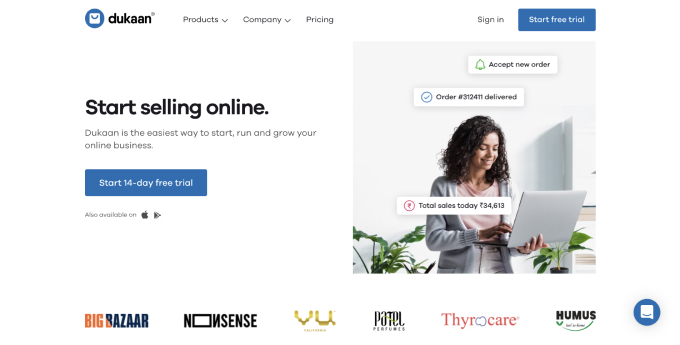 Dukaan is one of the top eCommerce websites for all kinds of businesses.
Being the quickest and easiest to use platform for new-age entrepreneurs, this platform equips you with all the essential tools required to run your photography business.
The best part? You can get great features like background remover, All-in-one SEO, etc. for free once you subscribe to the platform.
2. Wix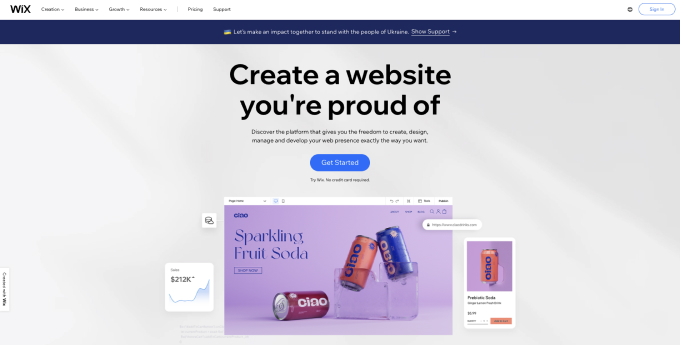 Wix has long been a popular choice for creators of all kinds to build their brands on.
With its great design templates, you can build a simple yet attractive website for your photography business at an affordable cost.
We have covered list of other platforms like Wix you can use to build your brand.
3. Squarespace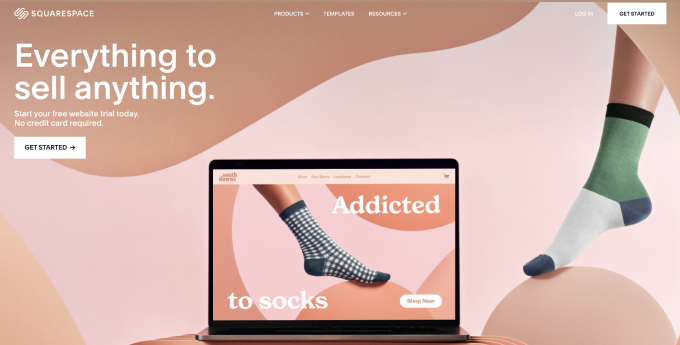 Squarespace has emerged as one of the top choices for creators, especially photographers, to create their own websites.
With one of the best editors in the market, Squarespace is a great choice for artists. You can create aesthetically pleasing portfolios for showcasing your photography skills.
Squarespace alternatives can also be explored to make the right choice.
4. Create a Portfolio
Now that you have your base set, it is time to click some amazing photos and create a portfolio.
This collection of photos will serve as your sample of work, and you will upload this to the stock photography websites, so be very diligent in capturing them.
Whatever is your area of expertise, grab your gear and get clicking.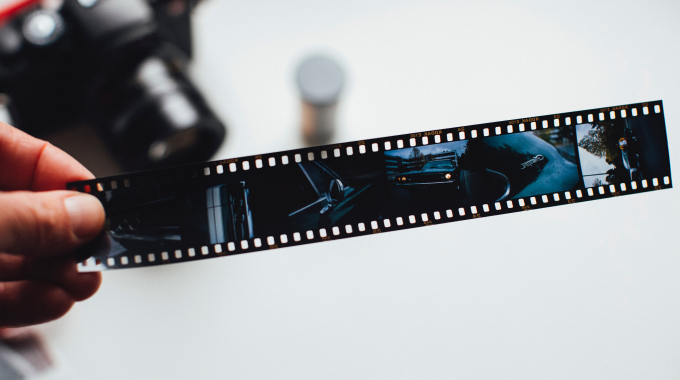 Once you have enough photos, filter out the best ones, edit them, and upload them to wherever you have decided to sell.
Keep in mind though that you'll need to submit your work to stock photo sites and only if they approve it, will you be able to start selling on that platform.
Also, make sure that your portfolio represents your brand and has only the best quality photos on it.
For your own website, you will have to be the judge for everything, so try to read through the quality guidelines of other sites. This can help you set a standard for yourself.
Take Care of SEO
Now that you have your photo collection ready to upload, it's time to take care of SEO.
Anyone who wants to sell anything online needs to know about search engine optimization (SEO), especially if they're going to build their own website.
This helps in improving your website to increase your chances of being seen on search engines like Google.
For photographers, the best way to do this is to add alt-tags to your photos. Add all the relevant keywords that people might search for to increase visibility.
5. Focus on Marketing
Now the time is to focus on marketing your work to the right audience so it gets recognized and you can make money selling pictures.
An extremely essential step toward successful marketing is deciding your channels. Social media is a great way to do marketing these days.
You can reach a much wider audience in a fraction of the time and effort than you would if you took the traditional way. So just fill your Instagram and Pinterest with work samples and reach out to your potential customers.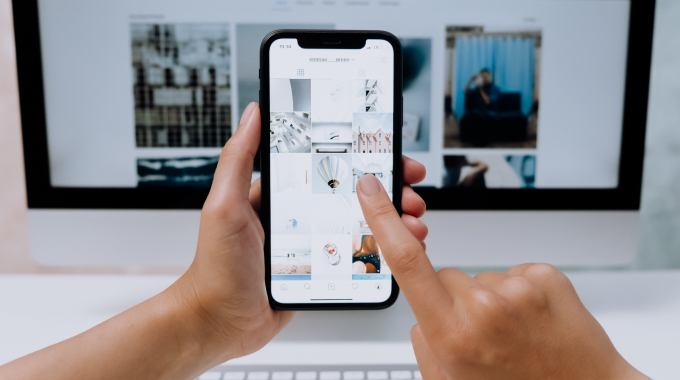 Use photos, reels, and videos to make a lasting impact, and don't forget to add essential information to your account, like website and contact information.
Next, decide your branding and stick to it. Adhering to one type of content gives you more authority and instills confidence in customers regarding your work.
You can also use blogging to market your work to the right audience and teach them some tricks along the way too.
6. Expand Your Income Streams
It is always a good idea to diversify your streams of income, instead of betting on just one platform. Simply, more platforms mean more reach.
Not only that, but you can also make the best of all that these marketplaces, websites, and stock photo galleries have to offer.
So diversify your platforms, and earn more by selling different kinds of photo products, like:
1. Sell Prints
Photo prints are coming back in style, especially polaroid photos. So you can sell prints on top of your stock photos to expand your income streams.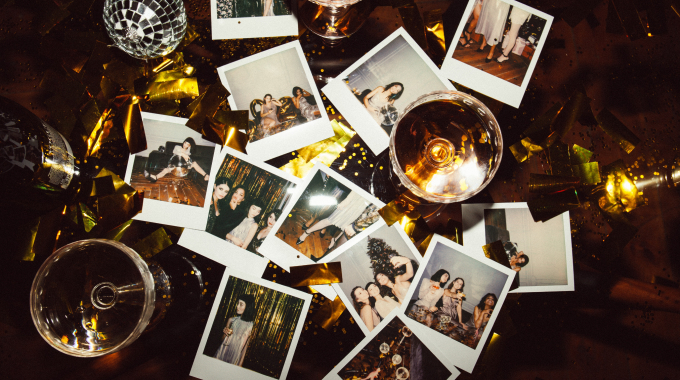 2. Sell Customized Products
Customized products with your photos on them would look so cool, right?
Be it apparel, gifts, puzzles, or even wall decal (yes, it's possible!), you can customize products with your photos by tying up with a print-on-demand service and add that to your side hustle list!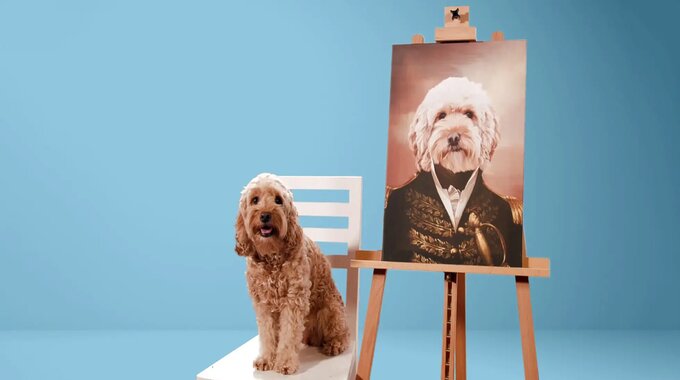 3. Sell Photobooks
Okay, this one might use photos from other people, or even ones that your customers provide.
Photobooks are books where images play an important role in the narrative and are pretty popular as coffee table books, children's books, etc.
You can also make photo books for customers with images portraying their special moments of life.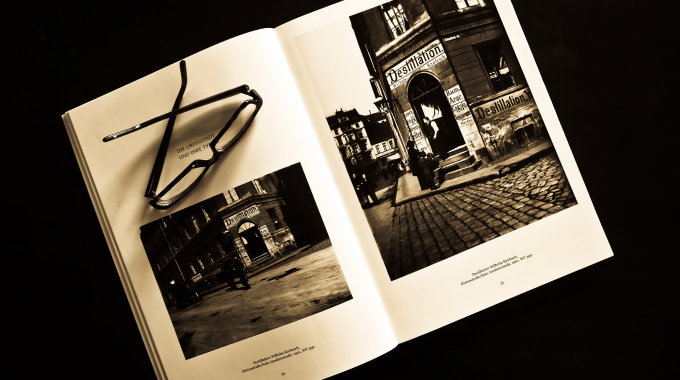 4. Sell Your Services
You have mad photography skills, and can see the unique beauty in a mundane situations, so use it to your advantage and sell your services.
People need photographers to help them capture moments from special days like weddings, birthdays, corporate events, etc. if that's something you are interested in.
Maybe you could be the next Jose Villa, Harper's Bazaar's most famous wedding photographer!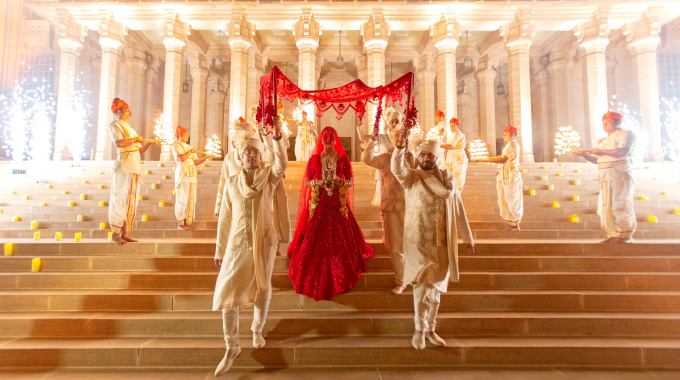 These added income streams will not only make your business grow but also allow you to do more of what you love to earn more money!
Does it get any better than that? We don't think so!
How to Earn Money from Photography – Tips
Here are some general tips that would help you build and run your online photography business.
Treat each photo you click like the best one you'll ever capture.
Try to include as little brand imagery in your images as possible, until absolutely necessary.
If you capture any people, get written consent forms signed by them, so you can use them in your photos.
Keep all your SEO-related keywords relevant to the photos.
Don't overuse filters - that is, if you have to use filter at all.
Get proper equipment. This goes without saying, but good equipment can make a lot of difference in image quality.
Upload on different platforms to increase your reach.
Keep up with the trends. People search for trending images regularly, so it makes sense that you stay on top of trends too
Legal Terms and Tips to be aware of
And before we finish this article, let's look at some legal terms and tips you need to be aware of.
Below are some copyright terms that will help you determine how you can control exactly how people can use your content.
Personal use - Buyers have the right to use your photo in non-commercial settings.
Commercial or creative use - Buyers have the right to use your photo in advertising and marketing materials.
Editorial use - Buyers have the right to publish your photo in online and offline publications like magazines, newspapers, and blogs.
Retail use - Buyers have the right to use your photo on products such as shirts, notebooks, or mugs.
Exclusive rights - The buyer who purchases your photo is the only entity with the right to use it however they choose. Some stock photo sites may purchase exclusive rights to images to prevent other sites from selling them.
Non-exclusive rights - Rights to your photo can be sold repeatedly, which is usually the case on stock photo sites.
Royalty-free - Buyers obtain a royalty-free image license once to use the photo multiple times and in various ways, as long as it is within the proper context.
Rights-managed - Buyers purchase a one-time license to use your photo in a way that is strictly defined.
Although, what about cases where even you don't own the full rights of your photos?
Let's have a look at some of these scenarios:
1. Your photograph includes identifiable people.
In this scenario, identifiable means that a person's face and likeness are present in the photograph to the degree where they or others may identify who that person is.
The persons in your photographs who can be identified have rights that govern how you can use them, including whether you have the legal right to sell them.
Before selling images online, obtain the correct release paperwork signed to avoid copyright infringement.
2. Your photograph contains identifiable property.
Even if they are deemed public spaces, such as fountains, murals, or malls, establishments, buildings, and privately owned plots of land will require a property release form.
Interiors of private spaces, such as homes and restaurants, are also included in this case.
3. Your photograph contains work that is protected by copyright.
This can happen in cases where there is artwork involved, or models, property, or brands.
This can get you in trouble, so either get permission to use all those elements in your photos or avoid clicking such photos altogether.
4. You receive a commission from a third party to take photographs.
For instance, if you are hired to photograph an event, such as a wedding or a conference, you might not have permission to publish them online or use them for commercial purposes.
5. You are an employee who takes photographs for work.
In this scenario, examine your work contract carefully to guarantee that the photographs you intend to sell do not violate the terms.
This usually implies you won't be able to use your employer's equipment, resources, or time to work on your online photography business.
Before selling your photos online, be sure you understand all the legal ramifications. You can always watermark your work to save it from being stolen.
Conclusion
That's it. This is how you can successfully sell photos online and earn money from following your passion.
But remember, selling photos online is not as easy as we'd like it to be.
There are a lot of considerations, processes, and a whole lot of effort that go into starting and running an online photography business.
So it will be a good idea to simplify the processes wherever you can. One way to do it is by starting your business with your own website on a reliable platform like Dukaan.
Here is a video to help you get started with your online photography business on Dukaan:
FAQs
1. How much money can you make selling photos online?
Professional photographers earn $0.05–$0.25 per month per photo, while stock photographers earn $0.02 per month per photo. For subscription-based purchases, you can earn $0.10–$2.24 per image, and for on-demand purchases, you can earn up to $99.50. Stock photo agencies receive $0.32 for each royalty-free licence sold. So it depends on how many photos you're able to sell.
2. Is it easy to sell photos online?
Yes, it is easy to sell photos online. All you need to do is create your website or choose a stock photo site and upload your photos there. Then market your business and you can start selling your photos.
3. How do I sell my photos on Google?
You can upload your photos to a stock photo website or marketplace and sell them through those. Google does not support selling your photos at the moment directly through Google Photos.
4. How long does it take to setup an online photography business?
It is entirely dependent on the platform you select. Some can be set up in less than 15 minutes in a single location. Others, such as website builders or those that require approval of your photographic abilities, can take anywhere from a few days to a week to get up and running.