With revenue potential of $60,000 to $300,000 p.a., the global stationery products market size is expected to be valued at $30B by 2031 with a CAGR of 4% during the forecast period of 2021-2031.
If planned and executed right, the stationery business can be highly profitable.
But starting a new business isn't a piece of cake. That's why we're here with a complete guide on how to start a stationery business.
From a step-by-step process to start your own stationery business to a detailed view of its profit margin, we'll cover everything.
How to Start a Stationery Business
Here we have listed 8 easy steps to start your own stationery business. These steps will give you help you in understanding the nuances of starting a stationery business.
1. Assess your business cost
The ongoing expenses of your stationery business, such as the product cost and shipping charges, will be pretty low.
Because first, you'll order your products according to the customer's demand. And second, shipping costs will be absorbed through customer orders.
The main cost will be involved in starting your business, and it may range from $2,000 to $15,000. It will mainly depend upon which type of business you want to start.
To get a clear understanding of your business expenses, you can calculate the following costs:
Shop rent/maintenance
Business name and corporation setup
Business cards
Website
Computer
Stationery design software
Printer
Letterpress
Design suite subscription
Your team's salaries
Marketing budget
2. Decide the type of your stationery business
Your next step should decide whether you'd like to go for a merchandise reseller model or the customized designer model.
Depending upon the calculated business cost, decide which type of business you can start at this moment. Here are the two options for you:
Merchandise reseller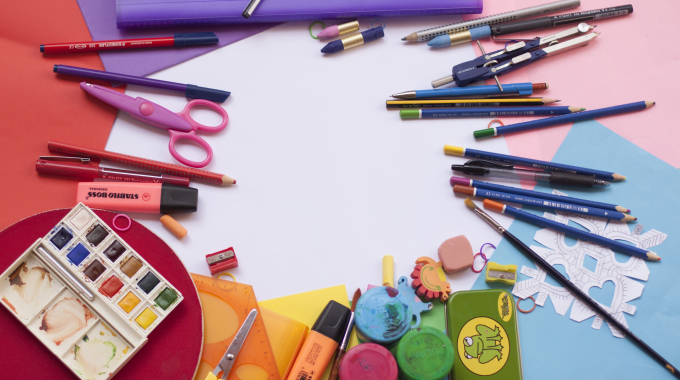 In this type of business, you'll be reselling items made by other companies. Here's how the merchandise reseller business works:
Set up your store, be it online/offline.
Purchase a large stock at a wholesale price.
Resell the products at retail price.
The customized stationery product seller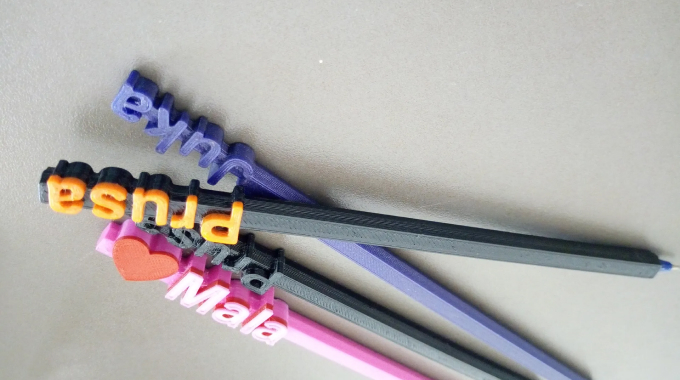 This type of business allows you to explore your creativity. Here's how the custom product business works:
Set up your online/offline store
Purchase raw materials from wholesale vendors
Customize your products
Sell them
However, no matter which one you choose per your convenience, here are some tips for you:
It's advisable to purchase your stocks from large stockists as they price their products reasonably. This will help you get a good profit margin.
You can set up any type of store: online or offline at your convenience. But, having an online store helps you sell your products to a larger audience. In contrast, an offline store binds your business to just a brick-and-mortar thing.
Customized designs and personalized printing on stationery products have bridged the gap between the manufacturers and consumers— resulting in opening new doors for the market expansion. So, if done right, a customized stationery business can be more profitable than a merchandise reseller.
3. Determine your targeted customer
Have you ever heard this before— "riches are in the niches"?
If not, read on.
You can't just set up your store and start selling to everyone; you need to find out who your ideal customer is to plan your business and marketing strategies.
For example, let's say you want to sell those beautiful childish stationery products such as unicorn pencils, journal stickers, clays, washi tapes, and so on. Then you'll be targeting kids of the age group 7-14 years.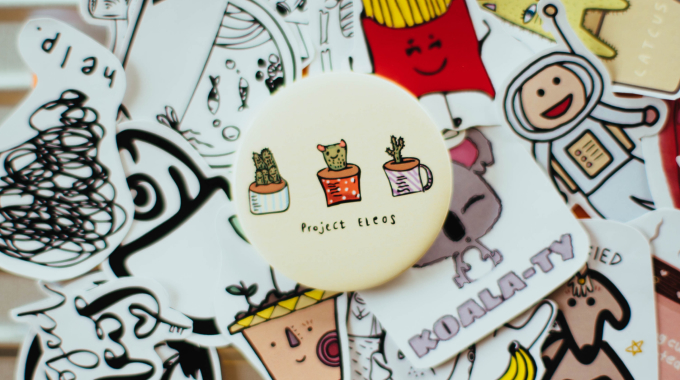 But, if you'll be looking to do business with schools and colleges, your approach will be entirely different.
4. Create your business plan
No matter what type of business you're in, you need to create a business plan to ensure that you are going in the right direction.
Here's what your business plan should include:
Business overview: Right down your vision, store type, targeted customers, and business goals.
Product offerings: List down the products you'd like to sell.
Market analysis: Make sure to double:check on marketing trends and variations in demand.
Competitive analysis: Look closely at your competitor's strengths and weaknesses. So that you can leverage them for your benefit.
Financial planning: Calculate your expenses, such as startup cost and profit and loss estimates.
Marketing plan: Decide on your marketing strategy to have a clear picture of how you will reach your targeted customer. And what budget you will need for the same.
Management team: Be specific with how many team members you'll need, their roles and responsibilities, and how much you'll pay them.
5. Apply for licenses/permits
You need to have a business license and sales tax permit to start and smoothly run your stationery business.
Starting your stationery business requires federal regulations, permits, and licenses. This include permits from the Occupational Safety and Health Administration (OSHA), copyrights, trademarks, and other intellectual properties.
You need to take this step with moral responsibility. So check your licenses and permit requirements according to your country and state.
6. Get your store
Whether online or offline, you need a store to run your business.
If you want to open an offline store, look for a location where your targeted customers hang out.
For example, if your potential customers are school kids, you should have your store near schools, coaching institutes, or bookstalls.
However, if you're opening an online store, then you need a website, and to your surprise, making an online store website will cost anywhere between $2,000 to $9,000 (considering you're making a small business website)
Expensive?
Don't worry. We've got a better option for you!
Dukaan is an easy eCommerce platform that helps you build your personalized website with all the necessary features like product listing, payment gateway, and delivery service integrations in less than an hour.
And the main part is that you don't even need a laptop or computer to do this. You can build your eCommerce website just with the help of your phone. Interesting, isn't it?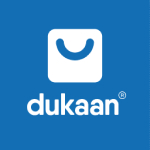 Launch, scale and manage your online business with just $14.99 on Dukaan. Annual plans start at $149.99 only.
Watch this video for complete information about starting your online store.
7. Get the right supplier
You obviously don't want a supplier who delays your shipment, so you need to find a reliable one.
First and foremost, be very clear on your requirements. Think about what products you need, what prices you are looking to pay, what kind of supplier you'd like to work with, etc.
This will help you understand who should be your ideal supplier.
Next, search for the suppliers. You can ask your competitors to refer to someone. Or you can do some work yourself and find them out online.
8. Add delivery service
If you're opening an offline store, you don't need to bother about having a delivery service.
But if you're looking to expand your business by starting an online store, then having a reliable delivery system is a must. And to do this, local delivery is a great option.
Local delivery service ensures that your customers get their products delivered straight to their doorstep. This enables you to drive more sales by providing a great customer experience.
Remember 80% of customers are more likely to purchase if the brand offers excellent personalized experiences.
Here's the list of logistics you need to take care of:
Where will you deliver your orders from?
How far will you travel to deliver your orders?
How much will you charge for local delivery?
When will you deliver your orders?
How will you deliver your orders?
Who will deliver your orders?
Answering these questions will help you plan your local delivery services easily.
Things to Consider When Starting…
1. Market your products
Imagine this— you've built your beautiful store and have filled it with all the shiny stationery products, but no one knows about it.
Will you be able to sell even a single product of yours? Absolutely not!
If you have an offline store:
You can give your store advertisements in the local newspaper or distribute pamphlets in schools, colleges, and coaching institutes.
Apart from that, focus on getting referrals through word of mouth. You can get referrals by providing an excellent customer experience as 78% of people share their favorite recent experiences with people they know at least once per week.
If you have an online store:
When it comes to marketing your business online, you've plenty of options available at your fingertips.
It includes social media marketing, content marketing, AdWords, and so on.
Considering you're just starting out, social media marketing could be a great option to build awareness about your business while building trust and credibility among your target audience by showing your product's quality and customer reviews.
2. Sell good products
It doesn't matter what products you sell or how well you market your products. You can't gain your customer's trust by selling bad quality products.
If you sell customized stationery products, make sure to understand your customer's requirements. And always try to deliver the best product with a great customer experience.
Pros & Cons of Stationery Business
You should be aware of all the pros and cons of the business that you're thinking of starting. Here's the list of pros and cons of a stationery business to make your job easier:
Stationery business requires lower startup costs than other businesses. It usually ranges between $2,000 to $15,000.
You don't need to rent a store as you can start it from your home just by building a website. The Dukaan app makes it much easier and more affordable for you.
There's always a demand for personalized stationery products. Additionally, school and college students will always be there no matter what, so it's a scalable business.
As the stationery business has fewer expenses, it has a crowded space. So, it's advisable to do your market research properly before investing in it.
Finding the right supplier who provides the right product at the right time has always been a challenging thing. So make sure to partner with a reliable supplier.
Stationery Business Profit Margin
Let's get it straight to the point. If you're doing a wholesale business, the profit margin will be around 5% to 10%.
However, if you have a reseller business, the profit margin will be between 20% to 35%.
Now, here's the thing, even if you are making a profit of 5% to 10% in a wholesale business, high volume orders act like a cash injection in your business.
And, if you own a custom stationery products business, you can increase your profit margin by providing excellent quality products and an outstanding, hassle-free customer experience.
Because, remember— 86% of customers are willing to pay more if they get an excellent customer experience and convenience.
Conclusion
Due to the high demand and lower expenses requirement— starting a stationery business can be a profitable option for you.
Follow the steps we've mentioned in this blog and be very responsible with your market and customer research, selling good quality products, marketing your business, and providing an excellent customer experience.

FAQ's
1. What type of stationery business is most profitable?
The most profitable type is the custom stationery product business. As in this business, customers get exactly what they need, so they usually agree to pay higher for customized products.
2. What are the ongoing expenses for a stationery business?
The ongoing expenses for a stationery business usually include costs of raw materials, rent, domain subscription, team salaries, and marketing expenditure.
3. Is owning a stationery business profitable?
There's a lot of demand for stationery products and the expenses are also significantly less than other businesses. So it is a profitable business provided you do the market research properly and sell good quality products.
4. Why do some stationery businesses fail?
It's not only about a stationery business. There are three primary reasons whenever any business fails. First, they didn't research their market and target customers properly. Second, they didn't market their products to the right audience with the right strategy. And third, they didn't sell quality products.