Are you confused between Shopify vs WordPress? Don't worry, you've landed in the right place.
In this article, we'll tell you what works better. Ready to have all your doubts cleared?
Read on!
It's no secret that eCommerce is the way of the future.
If you're a small business owner, having a website has more advantages than staying small offline — even if your word-of-mouth marketing is still getting you customers.
Most businesses, 71% of them to be exact, already have websites. So if you don't have one yet, you're missing out on getting new customers.
Having a website makes sense because it lets people know you exist and what services you offer.
If for some reason creating and maintaining a website sounds like too much work for one person, then you could check out eCommerce platforms. They'll make your life as a small business owner a whole lot simpler.
The 2 most popular platforms for digital retail are Shopify and WordPress.
Shopify is a hosted service, while WordPress is an open-source tool you can download and install on your own server. Both are easy for beginners but also have enough features to make experts happy.
You probably already know the basics because, for some reason, you're here, wanting to figure out which of the two will be better suited for you.
That's what you're going to find out today.
What is Shopify?
Shopify is an eCommerce platform that allows you to design and manage your own online store.
Unlike many of the other platforms out there, Shopify is focused on aesthetics in addition to functionality. This makes it easier to use for people who don't have any technical skills whatsoever but want their very own online business — a beautiful digital storefront in particular.
Bando's a great example.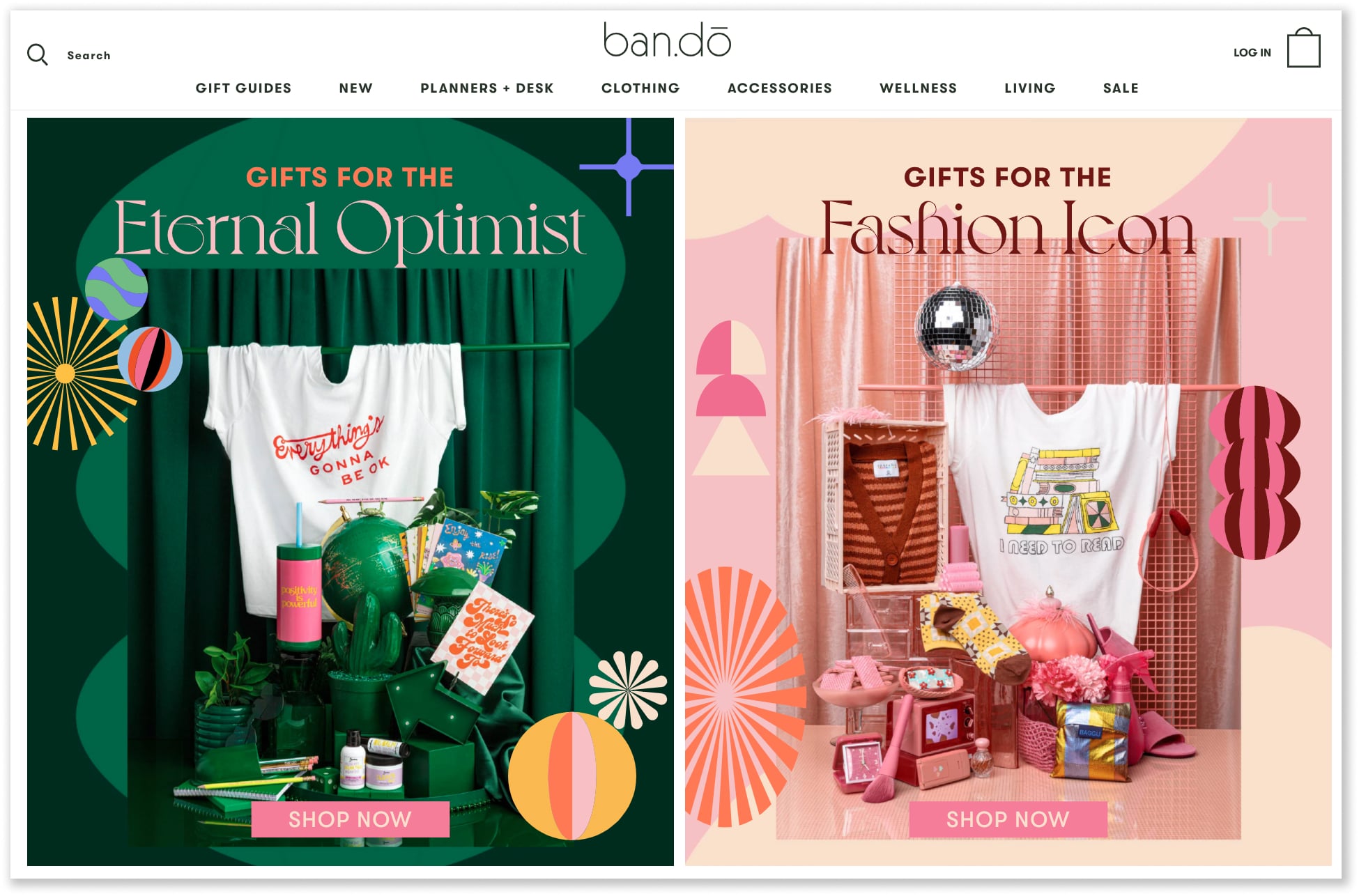 What is WordPress?
WordPress is a popular open-source content management system used to power countless blogs and websites around the world.
It's easy enough to figure out for anyone with a little technical knowledge. So, it's no surprise why this program tops most lists when it comes to helping you create an engaging store on your own.
Shop Catalog is made using WordPress.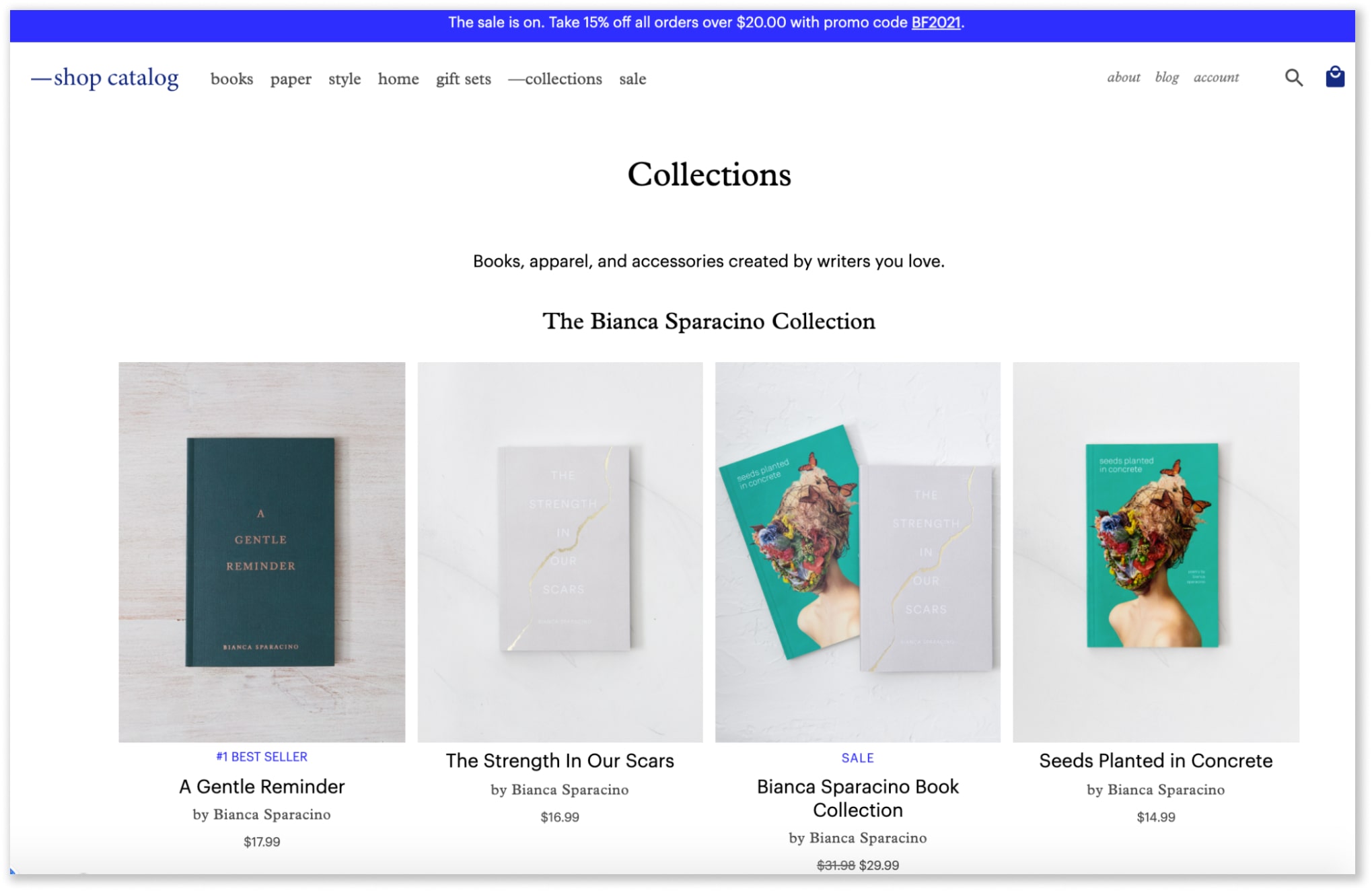 Each has its own set of advantages that may better suit certain types of businesses over others.
Now, having only a basic understanding can be limiting when you're trying to decide what will work best for your business. This is why we made this guide to help you decide. And so that you'll have no reasons not to delay your next venture.
What to look for in your eCommerce platform?
Before we begin, here are 5 features you should look for in an eCommerce platform. Having a list of what you need for your business makes it easier to find a platform that'll suit your brand best.
1. Seamless Payment Options
Offering seamless payment options makes it easier for people to put their money in your pocket.
2. Plugin Support
Want a certain functionality, say
SEO to get more organic traffic
, but don't want to code it from scratch? A good platform lets you add one without breaking a sweat.
3. Page Templates
Easy-to-use templates allow you to quickly publish custom pages to grow your online store.
4. Domain Customization
Make your store easy to remember by getting your unique domain name.
5. Convenient Setup
Choose an eCommerce platform that's easy to set up, unless you love tinkering with code.
Take a closer look at these two platforms to learn if they contain what you're searching for.
Cost comparison 💰
The free version of WordPress is available forever—the best option when you're starting out.
The WP free package includes 3GB storage space, Jetpack Essential Features, Pre-Installed SSL Certificate, and a dozen themes. It can be costly, however, if you want to customize your eCommerce site more, for example, by purchasing custom themes or adding plugins.
For small businesses, the best eCommerce plan is the Business package, which costs more or less $30/month. You'll get:
Free Domain for One Year
Best-in-class hosting
Remove WordPress.com Ads
Collect payments
Unlimited Email Support
Live Chat Support
Earn ad revenue
Upload videos
Google analytics integration
Install plugins and extend functionality for your site with access to more than 50,000 WordPress plugins
Advanced SEO (Search Engine Optimization) tools
Automated site backups and one-click restore
SFTP (SSH File Transfer Protocol) and Database Access
For an additional $20 per month, you can access the eCommerce package. This adds the ability to accept payments in 60+ countries, shipping carrier integrations, and premium design options.

In Shopify's case, you can try the free version for only 14 days. The Shopify subscription is best for growing businesses and costs $79 per month. Here's what it gives you: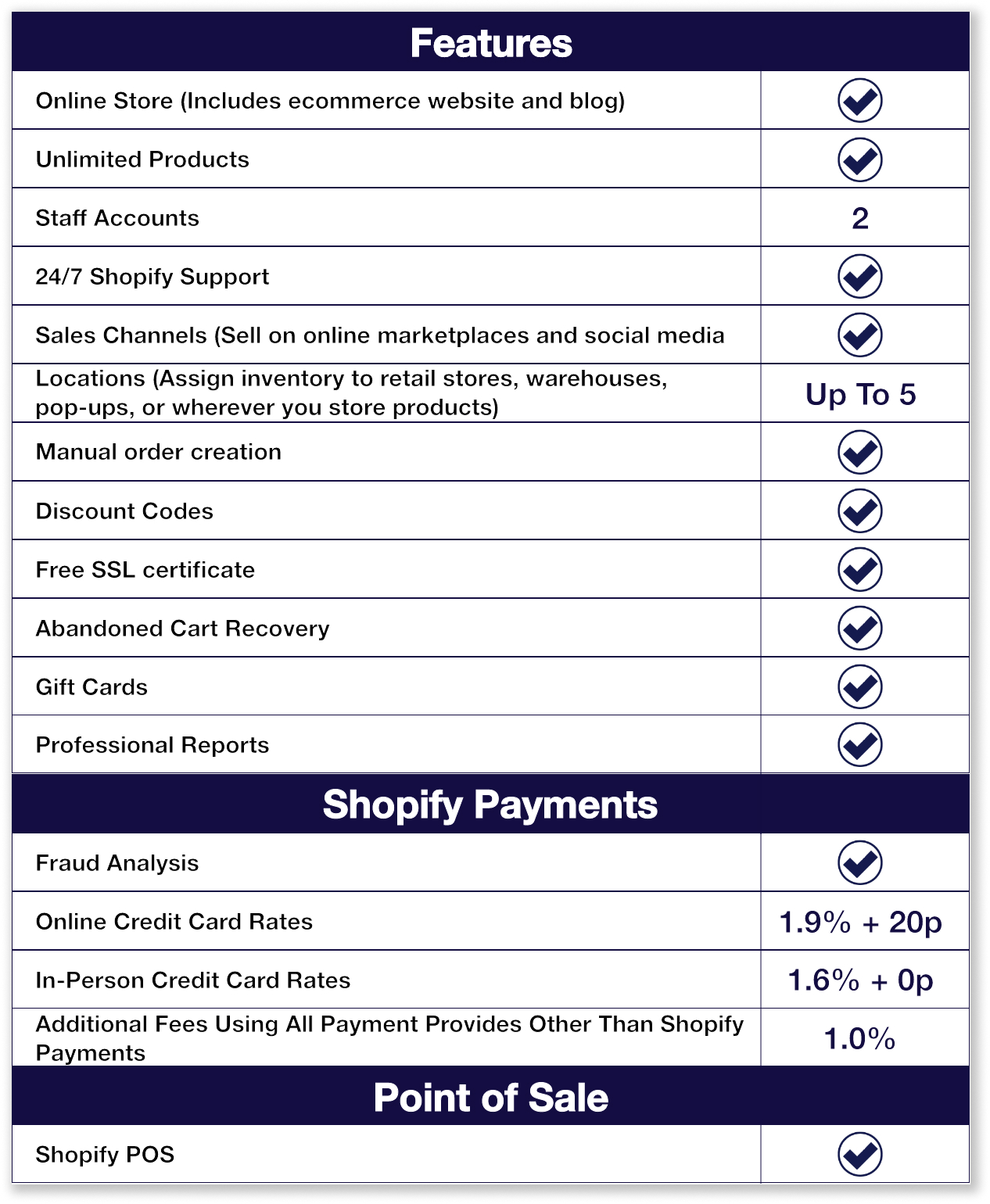 They also offer Advanced Shopify ($299/month) or ShopifyPlus (starts at $2000/month) for bigger businesses.
Ease of use 😌
WordPress versus Shopify in terms of ease-of-use? It's a toss-up.
Though both platforms can help set up your store, WordPress tends to require more coding and scripting skills. It takes a little bit of getting used to at first.
Shopify is a more user-friendly platform than WordPress. For one, it's easier for people to navigate. It also has better customization options and faster load times, which makes the experience all that much better.
Payment methods 💳
Shopify, totally obvious from its name, is more dedicated to eCommerce. It has its own Point of Sales solution dedicated to keeping its customers panic-free when it comes to financial matters.
There is also a wide range of payment methods accepted by Shopify. This includes Visa, Mastercard, American Express, Discover, Apple Pay, and Google Pay payments with a Shopify card reader.
On the other hand, WordPress doesn't come pre-installed with eCommerce features. So, you'll need to manually add an extension and manage it yourself via plugin management software.
Add-ons ➕
Shopify and WordPress both have app stores now.
Having access to one on your eCommerce platform is more important than ever because you can use it to make your eCommerce site more productive.
Over 6,000 apps are available from the Shopify App Store to add functionality to your website. Additionally, there are more than 50,000 WordPress plugins available.
Here are some plugins that WordPress offers:
Dropshipping comparison 🚀
Dropshipping is the perfect solution for retailers who want to run their online store but don't want to maintain physical inventory. Shopify and WordPress both provide a host of apps that put the third-party drop shipper in control of the logistics.
You can also hire professionals when you need WordPress or Shopify website design services dedicated to dropshipping and print-on-demand.
Support options 🧑🏻‍💼
WordPress's Premium, Business, and eCommerce plans include email and live chat and support. Personal plans include only email support. And if you're using the Free plan, there is a community forum you can turn to for answering your questions.
On the other hand, Shopify's live chat, email, phone, and Twitter support are accessible 24/7 for all of its plans. Just like WordPress, you can also ask for assistance in their community forums or find answers to your queries in their blogs.
Shopify Vs WordPress – which is better?
You can choose either WordPress or Shopify for your online business since they are both trustworthy and scalable.
Shopify is a great choice for those who want to sell online. It's built specifically for eCommerce and gives you 24/7 online support no matter what your plan is.
WordPress, on the other hand, contains more functionality than just blogging or selling products. The platform enables you to build custom websites you can use to establish your brand identity across multiple platforms.
It all depends on the specific goals that you have, but, if you prefer fast and easy, we have something better…
The Easiest Way to Sell Online – Dukaan
An eCommerce platform should have the characteristics described earlier, namely:
Seamless payment options
Plugin support
Page templates
Domain customization
Convenient setup
Dukaan can give you all these and more. It has everything you need, including easy-to-use marketing tools which lets you create all your content in one place.
Moreover, it has proven itself to be the easiest way to start, run, and grow your online business as it has helped 3M SMBs open their mobile eCommerce. It's the perfect platform for entrepreneurs who are looking to begin an eCommerce business, no matter what its size is.
As CEO Suumit Shah said, "You don't need to have any technical knowledge to start using Dukaan. Dukaan is a platform, where you can manage all your back store operations digitally — you can set up your delivery charges, manage orders, create banners/WhatsApp stories, offer dining with QR codes, etc.,"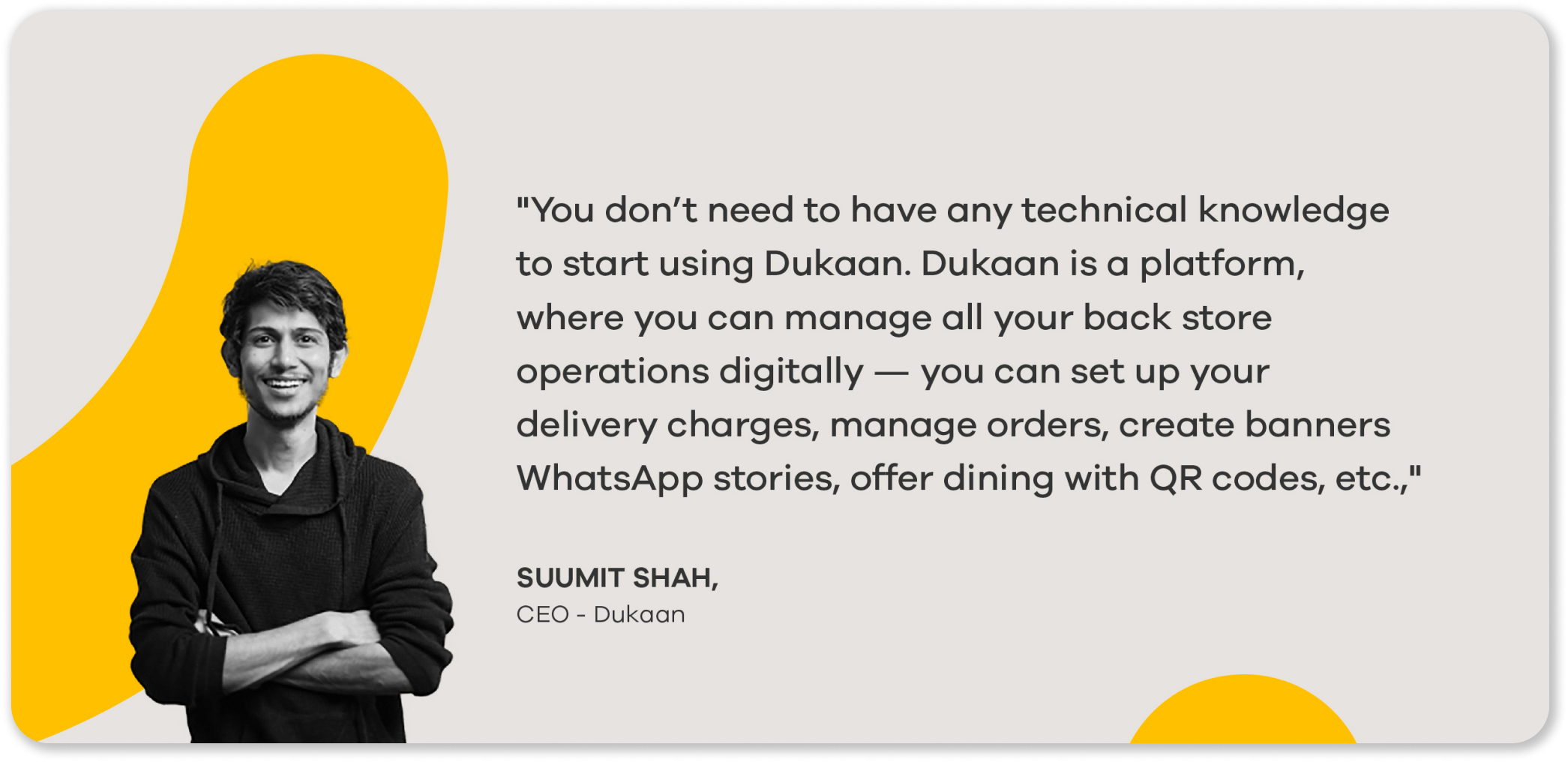 With Dukaan, your dream business is just 3 steps away:
Name your store
Add your products
Start selling
Chase your dreams. Begin today.
Take your business online with Dukaan and get your free online store ready in 30 seconds.
Read: Woocommerce Vs Shopify | Wix Vs Shopify