Wondering how to sell T-shirts online that makes them fly right off the shelves? We bet you'll find the answers to all your questions in this article. Keep reading to discover the best ways to make the hectic task of selling T-shirts online effortless and fun.
Is there any piece of clothing as versatile as a T-shirt? You can take all the time you need to answer, but we're pretty sure the answer is "no".
Have nothing to wear? Wear a T-shirt.
Clothes not ironed? Wear a T-shirt.
In the mood for something casual? Wear a T-shirt.
The humble T-shirt has evolved from a piece of clothing into a means of wearing one's personality on their sleeve. (quite literally!)
Associated with attributes like concepts like comfort, affordability, and class- be it a man or a woman, T-shirts are a certified staple in everyone's wardrobe.
There is no doubt that T-shirts remain one of the most in-demand clothing items at all times, regardless of age, gender, or ethnicity.
The popularity of T-shirts among today's youth is no secret, in fact, over 2 billion T-shirts are sold worldwide every year!
We mean, from football fanatics to music lovers to tech geeks, people don't even bat an eyelid when it comes to splurging money for buying jerseys or quirky/ niche T-shirts.
And that makes online T-shirt business a highly competitive market. For every individual on the market, there are tons of sellers selling the same product.
How To Sell T-shirts Online in 2022- A Detailed Guide
In all senses of the word, starting and running a T-shirt business is a profitable affair. Interested in knowing what motivates aspiring entrepreneurs and business owners to sell T-shirts?
Here's what we have concluded:
It is inexpensive to start.
You do not require any technical knowledge to sell.
Always in trend.
Has a huge market potential to explore.
To put this into perspective, the T-shirt market revenue was around $38,700 million in 2021. By 2026, Statista forecasts a further increase of 3.90% in T-shirt revenues, adding to that considerable figure.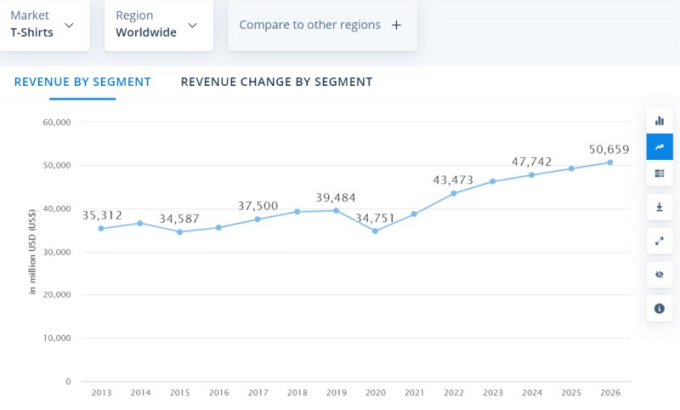 With these figures in mind, there's no denying that the online T-shirt business is pretty lucrative. If you want a piece of this revenue pie, keep reading to find out how to sell T-shirts online.
1. Do Your Thorough Research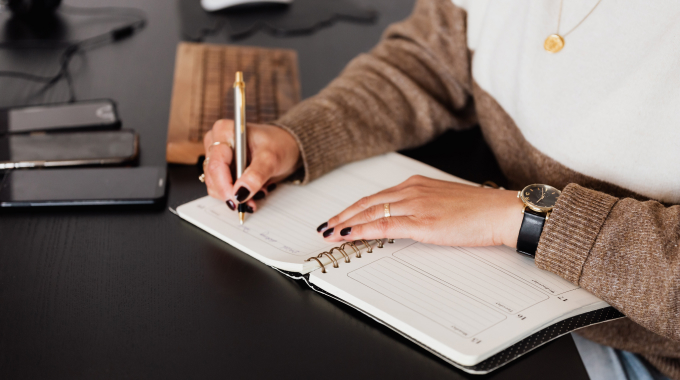 Research, research, research. And when you are done, then some more.
One thing we can't stress on enough is the importance of doing thorough research. Boring as it may sound, it will form the foundation of your business, thus getting this step right is crucial.
Out of everything else mentioned in this article, this is not the stage where you cut corners.
After all, imagine putting in a ton of time and effort into your business, only to realize that the first step that you took was incorrect. You wouldn't want to be stuck in a situation like this, right?
Make it your second habit to buckle down and read up on everything you need to successfully sell T-shirts online and subsequently, scale your business.
Next up, what should you include in your research? And what aspects are important to know in regards to running a T-shirt business?
Worry not, this article will discuss everything you should know.
Keeping that promise intact, here's a list of things you must include in your research.
Figure out your target audience
First and foremost, you need to find your target audience. This will help you further narrow down what kind of products you want to sell. (in this case T-shirts)
To make this easier, you can categorise your target audience by age, geography, occupation, generation, or any other manner that you feel captures your intended target customers best.
For example, if you choose Gen Z and millennials, you'll have a pool of people from the ages of approximately 10 to 50.
You can further focus on one section of this segment as well. Say you choose to target people from the age group 16 to 35 because that is the generation that possesses buying intent and is more in tune with the trends.
Now that you are clear on the concept of a target audience, let's move on to the next parameter.
Narrow down your ideal customer
Don't be under the impression that knowing who your target audience is will do the trick. If only selling online was that easy!
You also need to find out who your ideal customer is.
And why do you need to do that?
Because your target market is still full of a lot of people who might not like the idea that you have for your product. Narrowing down your ideal customer base is the only way to get an estimate of what size your audience pool is.
In simple words, who do you envision wearing the T-shirts you are selling? Who do you think is more likely to buy the T-shirts you are selling?
Because it isn't always the case that the same design is going to appeal to both a teen and a middle-aged man.
Knowing who your ideal customer is will help you design, promote and sell your products in the market better.
Identify your online competition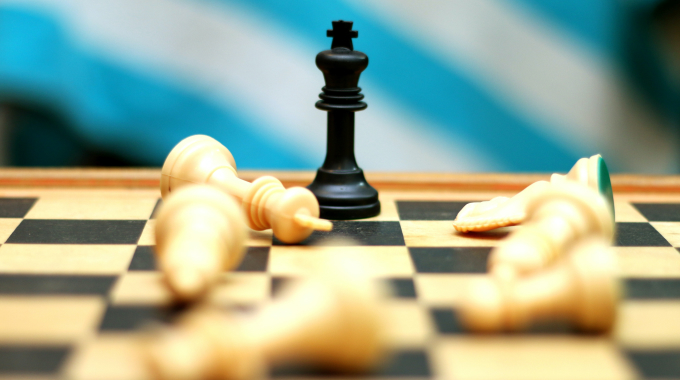 Next comes your competition.
As we have already established at the beginning of this article, selling T-shirts is a highly competitive market.
Having identified your customers and market, the next logical step is to evaluate your competitors when you enter the market and compete against a densely populated one.
There will always be some big players in the game, for every product and business out there. You don't stand a chance against them if you play by their strengths.
What's the best way to go about doing competitor research?
Find out where your strength lies and play by them.
Studying your competition will help you to gauge their strengths and weaknesses, what strategies brought them success and what led to their failures.
Here is what you can take away from doing competitor research:
Narrow down the best places to market your products online.
Identify the right language, tone and voice to use to attract customers.
Figure out the best way to brand your products online
Determine what sells more and modify your designs according to customer behavior.
Once you have access to all this information, use it to strengthen your own marketing strategy and avoid any rookie mistakes.
One of the most important lessons to learn here is to not repeat your competitor's mistakes.
Another is to find the unique qualities that will attract customers your way. What your competitor does successfully not work for you. Take time and put effort into distinguishing what sets you apart.
We're sure you'll discover many different reasons that sets your business apart from the others; this is what you need to highlight.
There's one technique we recommend that can make this task easier: SWOT analysis.
When you do your own SWOT analysis, you can compare yourself with them, see where you can do better and use that as an edge to capture your share of the market.
2. Find Your Niche
Before we jump into this topic, let's go over what exactly a niche is.
Niche can be defined as "a specialized segment of the market for a particular kind of product or service".
But we're sure you must have already read this definition and all its versions available on the internet to understand.
Let us do you one better and explain with an example.
Continuing with the previous example, if you decide to sell to people between the ages of 16-35, your audience is still too large.
Now consider that you only want to sell Marvel-themed T-shirts, you'll audience pool will automatically narrow down to 16-25 years old primarily. (some exceptions are always there)
This makes Marvel your niche.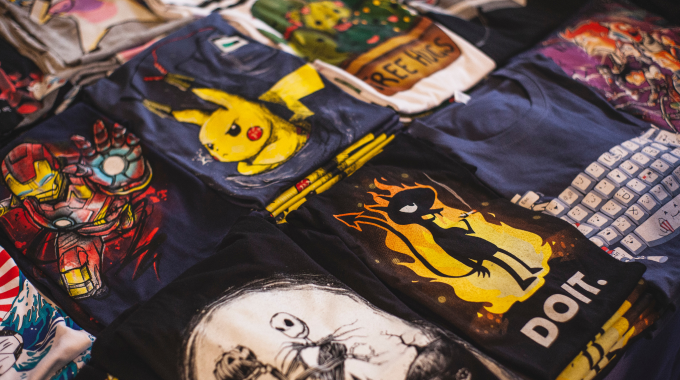 Your niche will pave way for you to establish your brand identity, solidify your business' roots and connect deeply with your customers. We'd suggest you take your sweet time in deciding what niche you want to cater to.
What are the parameters to consider while selecting a niche?
If it's a one-time thing or an everlasting trend. For example, the trend for fidget spinners came and went abruptly, but the demand for leather jackets is ever-present.
Your interest in the niche. If you are a music lover, it would be easier for you to move products to sell music-themed T-shirts than football jerseys.
The potential customers for your chosen niche. For example, if you are selling TV shows themed T-shirts, it would make more sense to sell T-shirts based on long-running and popular shows than something that got cancelled after one season.
Here are the three things we recommend you do to find your niche:
Use Google Trends to spot trends:
Google trends are more useful to every business owner than can be explained in words. It is absolutely free to use as well!
For every new idea that you have for your T-shirt designs, you can search in Google trends to see if there is a demand for it or if people are searching for that product or not.
Whenever a fad picks up the pace and becomes a trend, people go crazy for products related to it. T-shirts are no different to this phenomenon.
You can hop on the latest trends and make sure that those trends are worth investing in, or not.
Utilize social media to find trends:
If you've ever wondered "where do all these new trends come from?", the answer to the question is social media. Especially platforms like Instagram and TikTok are leading the way for this.
So, obviously, when you want to go find a trending topic, social media is one of the first places to look. And arguably, the most important too.
To do this, you can search for the trending sounds, filters, or hashtags on Instagram, Twitter, and Tiktok. You can also join Facebook groups related to the niche you are interested in.
See what you and your customers are interested in!
You are starting your own business. Why not do it as you like and on your own terms?
You can print patterns and quotes that you like or design your T-shirts to look as you like. The world is your oyster when it comes to showing your individuality through your products!
And it is even better if you can find common interests between your customers and yourself. That is the sweet spot, which will make you so loved and popular among your customers.
Top T-shirt niches to start online selling with:
There are a lot of trends and niches out there. We've cut through the noise and compiled a list of a few for you.
Let's have a look at the top 11 T-shirt niches, which are already popular among customers.
Cartoons
Travel
Movies' characters and dialogues
Pets
Jokes
Wordplay (puns)
Caricature
Feminist quotes
Sassy one-liners
Hobbies
Lifestyle
3. Decide which business model to adopt
There are plenty of ways to sell online. In selecting a business model, make sure you carefully consider all your requirements and that it works for you.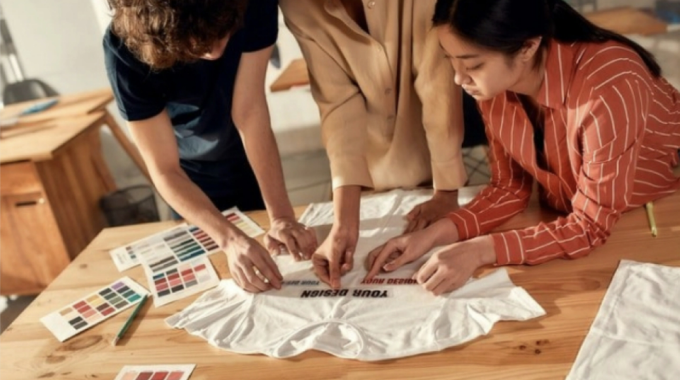 And what are the different ways you can sell T-shirts online? Let's take a look:
1. Dropshipping:
Dropshipping is a business model where you don't have to maintain inventory. All you need is an online store where you can source goods from suppliers for cheap and sell them at a marked-up price.
To sell using dropshipping, you need to find a pool of reliable sellers and have an online store as a front for your business.
Best for: Entrepreneurs looking to start with low investment and catalogue costs.
2. Print-on-demand Business:
You will find selling using a print-on-demand (or POD) business model very easy if you are just starting out. POD websites allow you to create an account on their platforms and upload your designs, while the process of manufacturing, selling and shipping is managed by them.
While POD sounds like a great business model to start out with, it won't help much in creating a brand out of your business in the long run.
Best for: Entrepreneurs and beginners testing their designs and trying online selling.
3. Designing/ Selling on marketplace:
If you have your T-shirt designs and an online store sorted, then you can simply get them printed at physical stores to sell using your online store or at marketplaces on different apps.
This model gives you complete control over the quality of both your product and the print quality. You can also get in the habit of printing labels onto your products to help create your brand identity.
This model might need you to get some permits for certain copyrighted designs and brands.
Best for: Entrepreneurs with prior selling experience and a fully-functioning online store.
4. Manufacturing:
If you have already been selling T-shirts online for a while and want to step up your game, maybe you can venture into manufacturing.
Here you simply have to manufacture T-shirts in bulk to become a wholesaler to other designers, printers, dropshippers and sellers.
Best for: Mid-level entrepreneurs with a proper selling pool and good capital to invest.
5. Reselling:
In a nutshell, reselling is a method where you stock up on products from manufacturers and suppliers, and resell them directly to your customers.
All of these businesses have their own benefits and shortcomings, so make sure you have thought things through before choosing one business model.
You will succeed at running your reselling business with a properly researched business plan and products that will appeal to your target market.
How much would it cost to run a T-shirt business online?
We'd be lying to you if we said that this isn't the first question that comes to anyone's mind when they start thinking about starting their own online business. Well, it's natural to have this curiosity. So, let's find an answer for it.
Unfortunately, there is no specific amount that we can give you, for opening your online T-shirt store, since many variables come into play here.
But this doesn't mean that we can't give you an idea of how much to invest based on your choice of business model.
For example, in a dropshipping model, you'd require the least amount of capital because you don't need to worry about inventory, rent, warehousing or even delivery services.
When you go ahead with this model, the only active cost you'll bear is the ones that come with owning and running your own store and marketing for your business.
For a designing business though, you'll need to acquire a set of skills; either learn them yourself or hire a designer to do them for you.
Apart from that, you'll need to subscribe to paid plans for designing tools, buy necessary equipment and even a printing machine if you decide to print your own design. Any and every additional cost of operation will fall on you as well.
In the case of a manufacturing business, you might need the most investment out of all these above-mentioned models. For this business, you'll need to set up a manufacturing unit and incur all the costs that come with it.
You'll even have to buy the machinery, hire a team of workers to carry out daily operations and rent a warehouse. Apart from that, you'll need extra capital to set up an online store and promote your goods.
Now comes the reselling business model. This requires you to have a little storage space for your inventory, and find reliable suppliers as the main operations costs.
Being well-informed about these costs is important, but keep in mind that your primary focus should be on getting your business running from the ground up than calculating what costs you will incur with your every move.
Just focus on your products and the growth of your business and soon enough, you'll be able to reap profits from your online business.
4. Design Your T-shirts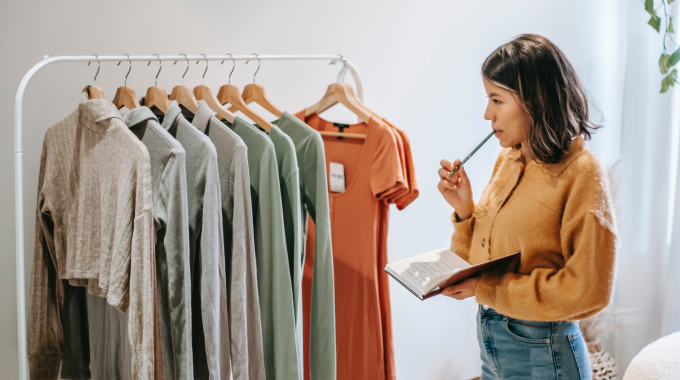 All things considered, if you choose to open a designing business, you now have enough knowledge to create your custom awesome T-shirt designs!
If you are thinking "how", let us fill you in.
Where to get your design inspiration from?
Remember all the meticulous research we made you do? That will come in handy now.
You already have your topics and inspiration ready, now is the time to put that to good use and get working on the designs that you think your customers will want.
When you are starting out, you will be bursting with ideas on what to do and how to proceed with it. Eventually, this is bound to exhaust.
So, if you make it a habit to get your inspiration for a new design or pattern from Pinterest or Google Images, you'll be sorted.
Now, let's move on to the design bit.
How to design your T-shirts?
For designing your T-shirts yourself, you can use Canva or Photoshop if you want to do-it-all yourself. Or there's always an option of getting yourself a graphic designer to do it for you.
Depending on what you plan on spending, you can hire them on a freelance basis, or employ them to exclusively design for your business. (the latter always being an option when your business picks up pace.)
Another creative way to go about it is to collaborate with brands and partner up with them exclusively to sell their merchandise. This will give you an edge over your competitors, and get some cool, unique designs in your shop!
Pro Tip 💡
Don't forget to be original and make a statement with your unique style! Originality will take you and your brand miles ahead of your competitors by helping you establish a genuine connection with your customers and create a loyal customer base.
Don't be afraid of the time it takes for you to find your style and aesthetics. All businesses go through these "growing pains" of struggling to find their brand voice while branching out in the vastly competitive and vast world of online selling. .
5. Source Your Products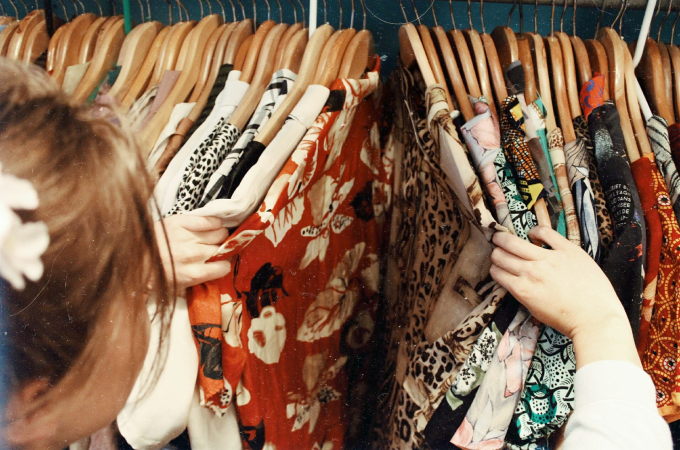 Regardless of what business model you choose, you will need some type of raw material or inventory to get started.
At this stage, you should start looking into where to source your products from. In addition, if you want to design your own T-shirts, you should start procuring the necessary equipment right away.
Depending on your preferred business model, these may range from plain T-shirts to print your designs on, and platform subscriptions to Canva/Photoshop, to printing equipment, etc.
There are many things to consider when sourcing your products – one of the important ones being your suppliers.
Always remember that reliable suppliers equal good products and in turn, happy customers.
You should also keep in mind that people look for different things in their T-shirts, but the thing that stands universally true is comfort.
Your material should be comfortable, breathable, and if you can manage to source sustainable materials, you get brownie points!
Pro Tip 💡
Sourcing products aligned with your brand's values create a positive impact and differentiates your brand from other low-quality ones.
6. Set Up Your Store
Now comes the fun part of the article – the stage where you actually build the foundation of your success.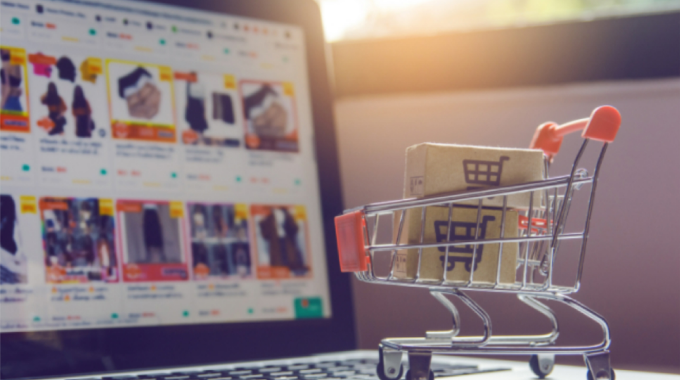 Setting up your store involves  much more than simply launching your store. There is a science to creating a great eCommerce store. When you look in the market, there are a ton of platforms available, which can make your online T-shirt business a reality. However, not all of them are suitable for the requirements that you might have.
Thus, we emphasize the need to be thorough with your research, it'll help you narrow down what needs are non-negotiable and what can be compromised while starting your own business. We suggest you act in a very calculated and careful manner, in your selection of the online platform, on which you decide to build your online store.
Since you can't keep switching between eCommerce platforms, better to be safe than sorry with this decision.
How to choose a suitable platform for your online store?
The criteria for choosing your eCommerce platform varies according to your needs, technical knowledge and budget mainly.
Before you finalize one platform from the sea of options available, ask yourself the following questions:

Your budgetary constraints when it comes to having a platform.
If you want to run your store on a platform that requires technical expertise.
What aspect of an eCommerce platform is most important for you? Aesthetics, marketing, customer support etc.
If you can invest in an eCommerce platform with a learning curve.
Many people with good technical knowledge and developer skills gravitate toward complicated coding-based websites like Shopify and BigCommerce, but there are pitfalls to starting big which they realize later.
Not only do they require technical expertise, but some of them also are self-hosted. Meaning in addition to paying their monthly subscription charges, you'll have to separately spend extra money on a domain, hosting, SSL security etc.
But what's the point in choosing the hard route, when a much simpler solution exists? Why work hard when you can work smart?
It'll be a smarter choice to dip your toe first with safe and easy platforms before jumping into the deep end of the eCommerce pool.
Platforms like Dukaan understand the needs of a new entrepreneur and have made it super easy for you to create your very own T-shirt store in a matter of minutes! The platform allows you to set up your online store, set up a business category, upload your products, integrate payment options, customize the store's aesthetics and promote it as well.
It's a myth that because something is simple means, it is not going to be effective. As a budding entrepreneur or a novice business owner, you will already have a lot to sort through on your plate, it's a smart move to sort out the parameters that you can.
Here are a few things that one should keep in mind while setting up their online store:
1. Choose a suitable eCommerce platform
Carefully assess your present and future business needs while setting up your store. Your eCommerce platform of choice should be flexible, scalable and efficient in its working to keep up with the changing pace of your business.
2. Sell using your own domain name
This point might sound silly, but hear us out.
It is crucial that your online store uses the a custom domain name, preferably the one as your brand. Long term, this helps in turning your business into a brand, and is also good for generating brand recognition.
3. Create a beautiful storefront
Just as a physical store, the aesthetics of your online store also matter. No matter how good your products are, if your store appears shoddy, customers will turn away from it.
Think about it, who doesn't like shopping in a well-designed store?
Always remember that running a well-designed store will optimize the buying experience of your customer, in turn increasing the sales your store registers.
4. Upload your products properly
When uploading your products, take special care that you properly organize them into categories and give them labels. This step also includes uploading clear images with clear product copies and accurate product description.
If your products are hard to find or information about it is unclear, no customer will out in time and effort to find what they need. They'll simply go to a better designed site.
Once your store is set up and the above-mentioned points are taken care of, the final stage is to learn how to market and promote your online business.
5. Price your products smartly
When it comes to competing with other businesses, you not only have to match the quality and aesthetics of their products, but also the price points they have for their products. Carefully price your products keeping in mind what the standard prices are and what profit margin you want to get per article.
Also, make it a practice to include an inclusive price rather than separately mentioning the shipping or the delivery charges. Don't make the customer do the math for what they are buying; instead serve them everything on a platter with an inclusive rate.
7. Plan Your Marketing Strategy
If you are here with us till this point, you have all the knowledge needed to choose your platform and set up your store to start running.
Now the question is, how do you introduce your products in the market?
The solution is as simple to understand as it is hard to implement: planning a marketing strategy that will help you reach potential customers and start selling.
Marketing is the process that bridges the gap between the existence of your products and their demand in the market.
And why is marketing your store crucial?
Here's an example to illustrate their importance.
You have your store. It sells the products that customers want, but they don't know about it. The point is, how will they buy from you if they don't even know you're there?
This is exactly what marketing and promotions help you do. They help you become visible to the customers so that as and when the need for your product arises, the customer thinks of you.
Even when there's no demand, marketing is the tool that helps you create a need for your products.
What can be included in your marketing strategy?
Your strategy will depend on some factors, like your customers, products, location, etc.
Based on these factors, you can choose the type of marketing you'll perform and the channels that you'll use to do it.
You can use SEO to help your website rank higher. Good SEO practices include adding alt tag to images, using keywords in heading and copies and interlinking to other relevant pages on the website.
Use social media, paid advertising, SMS marketing, and other such ways to grab your customers' attention. It is also advisable to repurpose user-generated content to envoke trust for your brand in your followers by providing social proof.
Give priority to eCommerce platforms that come equipped with marketing and analytics tools & plugins that you can use to boost your business.
Having established how highly competitive the T-shirt business is, ensure your platform of choice provides you with SEO plugins that help you be visible to your customers when they search for your product.
Create profiles for your brand/ business on social media and integrate your online store's link with it. This will help you redirect traffic to your store.
Product reviews help in creating word-of-the-mouth publicity about your business. Additionally, it also prompts the customer to take action based and purchase from your store on the positive feedback other clients have left.To get started, you can lure the customers to leave reviews by promising store credits or freebies.
Now, plugins, tools and features are not the only ways to market your store. A professional-looking store is just as important.
How to make your store look professional?
Upload crisp and clear photos of your products. Stage and style them if possible.
Product descriptions are a good way to show that your product is genuine. Dukaan's product description generator helps sellers churn out original, catchy, and apt descriptions for their products.
Including a FAQ section in your store helps clear any confusion that the customer might have about your products or your store's policies.
Start a blog centred around your business to highlight your brand's USP and generate buzz around what you do.
How to Sustain Your Business and Tackle Competition
Once you have your business up and running, the next thing you need to do is stay updated about the competition and how you can stay one step ahead.
The key to sustaining your business and staying competitive is to build a relatable and reliable brand that serves your target audience exactly what you promised them.
Your quality of products and services affect the success of your business directly, but the whole customer experience is what makes them loyal to your brand.
Your business should grow with the demands, needs and expectations of your customers, and that will keep you ahead of the competition.
With every business, there are some legal restrictions, permits, and processes that you should comply with. The T-shirt business is no different. Especially if you wish to design them.
Now, laws differ according to the country you live in, and you should always stay updated about the laws pertaining to your business in your country of operations.
For example, your original designs are protected from being copied, under intellectual property laws. If you're aware of those and compliant with all the laws of your country, you can protect yourself from plagiarism and fraud.
Everything from registering your business, to your creations, helps you be safe and sustain your business in this heavily competitive business environment.
Concluding Thoughts
T-shirts are the staple garment of the apparel industry. Your online T-shirt business idea is a great way to earn handsomely, with minimum investment. In our opinion, it is one of the safest and most effective ways to start your online business journey, too.
With this article, we've tried to encapsulate everything you need to know to start selling T-shirts online in the most simple and effective way. We've consolidated everything we know into 7 actionable steps you can take to run a successful online business.
To every entrepreneur venturing out into online selling, we recommend starting with an easy-to-use and comprehensive eCommerce platform to fastrack the growth of your business.
We suggest you launch your online store with Dukaan, which comes loaded with powerful plugins and tools to scale your business and in-built marketing and analytics to track its progress.
Almost all the essential functionalities like product description generator, product reviews and ratings plugin etc. that we have mentioned in the article come pre-built in every Dukaan-powered store. Not only that, but with Dukaan, you can start selling in under 30 seconds!
To understand more about how Dukaan enables entrepreneurs everywhere to skyrocket their online business, watch this video!

FAQs
1. What is the best way to sell T-shirts?
The best way to sell T-shirts online is by using your own online store. It is more profitable as you have complete control over the product quality and its sales as compared to other methods like dropshipping, POD business etc.
2. How hard is it to sell T-shirts online?
Selling T-shirts online is not hard if you know the correct way to do it. Since it is a highly competitive niche, it is considered difficult by many. But if you follow the tips mentioned in our guide, you will find it relatively easy to navigate.
3. Do T-shirts sell well?
Yes, selling T-shirts is one of the best performing niches in the world of eCommerce due to their versatility, affordability and comfort as a piece of clothing.
4. How many designs do you need to start a T-shirt business?
There's no minimum number of designs needed to start an online T-shirt selling business. You can start with just one print as well! Just ensure you come up with unique and exciting designs for your T-shirt business.
5. How can I promote my T-shirt business?
There are numerous ways to promote your T-shirt business: social media marketing, running paid advertisements, SMS and Email marketing etc., to name a few.