Thinking of starting your own clothing store online? Now is the right time to, and this is how to start an online clothing store.
Physical retail is dying and even established brands are forced to realign their strategies to go digital. If you are an aspiring designer, now is the time to get started and started online.
The Indian e-commerce industry has been on an upward growth trajectory and is expected to soon become the second largest e-commerce market in the world by 2034, with fashion/apparel likely to be one among the key drivers of incremental growth.
Due to the fear and restrictions imposed due to the pandemic, most Indians have started shopping online without having to step outside their houses, and this trend is expected to become the new normal.
If you're looking to start your own clothing store online and wondering how to make your dream turn to reality, you are on the right page! We will tell you how to start your very own clothing store online – efficiently and effortlessly. Starting a business online may seem challenging and cumbersome, but it will be a rewarding one. We are here to help you!
How to Start an Online Clothing Store?
Here are seven things to be considered before you start your online clothing store.
Find Your Niche
A niche is a section of a market that's known by its own unique needs, an identity. Choosing your niche ensures you choose products and create your whole business plan around the type of potential shoppers. If you know your niche, you'll know your customers, too. The better you know your customers and what they like, the better are your chances of creating products they want and eventually buy.
Here are some important points you should consider:
Be as unique as possible to stand out from the clutter – with so many online stores, make sure yours has something unique to offer
Choose a niche that you're passionate about – an idea that excites you is the most likely to succeed. Think about the kinds of clothes you love to buy and transfer that to your business.
Ask yourself where you can add value – examine where you can make a difference, in which area of clothing you can add something unique, do identify any need gaps.
Make sure the niche has the earning potential – it allows for quicker growth and the ability to earn money. Think if you're the customer, what would you go for.
Chalk Out Your Business Plan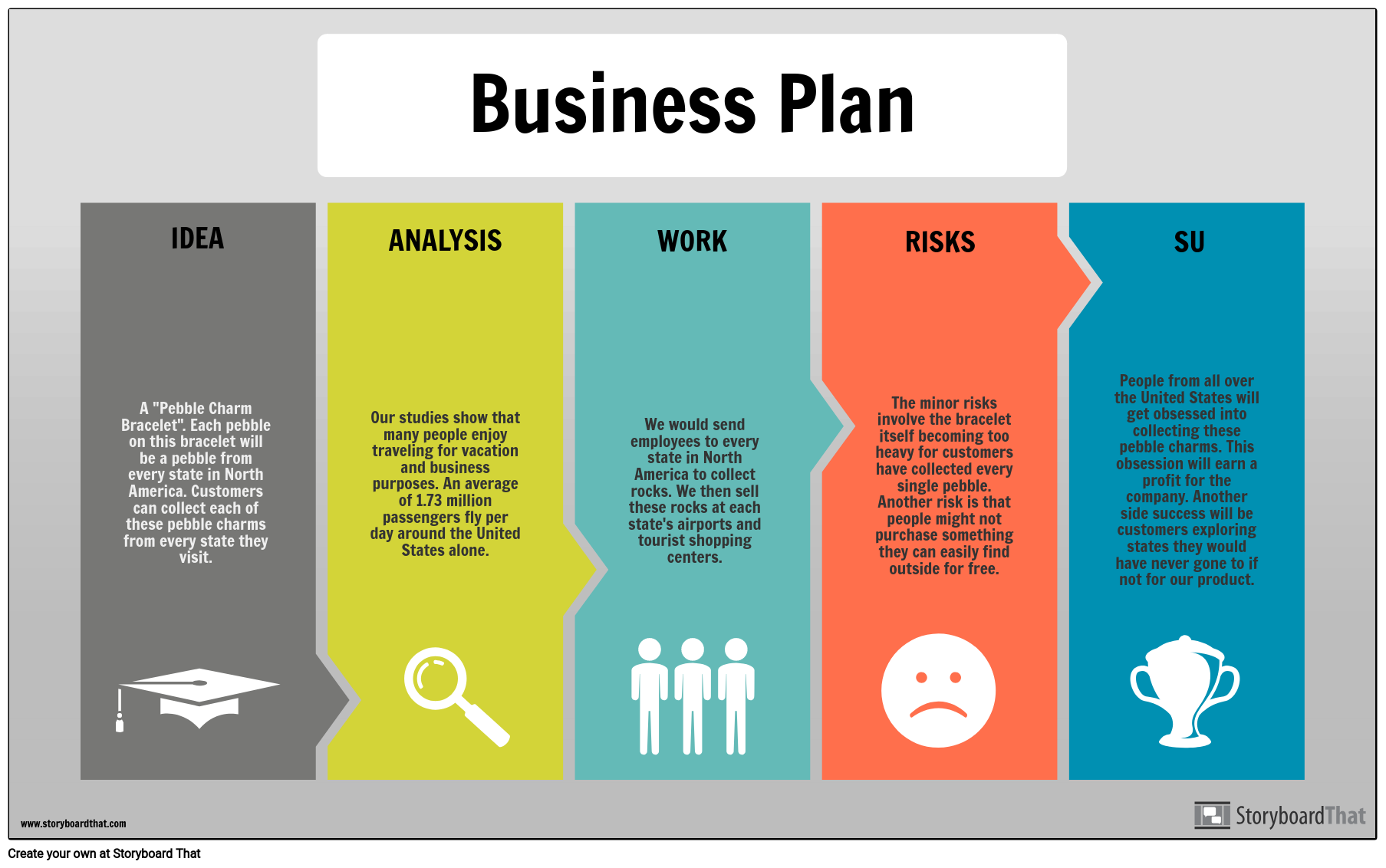 A well-thought-out plan is a must for starting any big or small business. Just like any other business, an online clothing store will fail if you don't have a plan. Here are some points you should consider:
Pricing – Many business owners set their pricing based on how much competitors charge. One common mistake is not researching on pricing. What if your manufacturing costs are higher than the market is willing to pay? Or what if your potential customers would pay a lot more than you think? If your research shows people are not happy with the available options, and you're selling a needed solution, they may even pay a premium.
Market analysis – A thorough analysis that focuses on competitors in the same space, including their strengths and weaknesses, and ways in which a new company can gain the edge.
Brand/company description – A description of management and the organization of the company. What defines your brand can be valuable to the buyer. Having the right descriptions for the products and about the company, is vital.
Recommended Read – What is a Business Plan and How to Make One?
Choose The Right Platform
Choosing a platform for your online store that makes it easy for you to work around, is a must. It should be stress-free and user-friendly. Let's look at common mistakes you should avoid while starting out.
Mistake #1 – Starting Off On Social Media Platforms
Many business owners make the mistake of launching their online business on social media platforms like Instagram and Facebook. While social media channels may act as a great platform to market your products, starting out on these channels is the commonest of all mistakes that small business owners make. While they offer you a medium to get your product out there to more people, you cannot grow a business on social media platforms.
It will be only a matter of time when you cannot take more orders due to shipping complications, misplaced orders etc. Also, your inbox may get filled with spam messages that can be distracting. Instead of selling on these channels, use these to amplify your products and messages – use links and bios to lead your potential buyers to your online store.
What you need is a good robust e-commerce platform with which you will get to manage your store, products, orders etc without issues and grow your business efficiently and easily.
Mistake #2 – Choosing Complicated E-commerce Platforms
There are many e-commerce platforms out there that can get confusing to use. You may need to be technically sound to learn and operate it. This can get frustrating. Hiring web designers and web hosting providers for website management can get too taxing, eating up a lot of your time and resources.
How To Start A Clothing Business Online with Dukaan
On Dukaan, we remove these hassles by enabling you to list items – quickly and easily, upload photos, add product descriptions, and create a fast and easy checkout process. In just three easy steps, you'll be able to start your online business.
Design Your Online Store
Now that you've chosen your platform, you will want to choose a theme and design that go with your products. This is one of the most important decisions you will make when creating your store.
Your website, its design, and user-friendliness are as important as the product you are selling. It should catch the shoppers' eyes immediately. These features can get shoppers browsing and eventually buying your product, building a sense of trust.
An online store with well-planned sections and tabs will make it easier for the buyer to navigate. Some important tabs and pages like about us, contact us, search engine, shipping information details, return policy, terms and conditions, checkout/ payment details, help center etc. should be clear and easy to find. Nowadays, having a chat option is helpful for customers as they shop. It's all about the customer, you may receive great reviews and sometimes not that great, and that's alright. Make sure you reply and help them out with whatever the issue is.
Choosing a platform that has all these will make it so much easier for both – you and your customer.
At Dukaan, we offer all the following benefits and some added tools as well:
Add Products To Your Store
You got your platform in place and are ready to start adding products. Here are a few tips that will come handy:
Images – Having quality images of your products will go a long way. Images are a great way to form good first impressions as they can either make or break your brand. Make sure the images look good, highlighting all the small details of the products you are selling.
Name – Give names to all your products so that it becomes easier to find. Make it creative!
Description – Having a well written description with all the details that the customer would want to know along with some added tips/ suggestions, can add a lot of value to the product they're purchasing. Making a size chart, different colors to choose from, the material being used etc, will be very helpful.
Price – The price is the first bit of information everyone looks at. Remember to include and communicate clearly on the shipping or delivery charges. Customers shouldn't be caught unaware when they proceed to checkout.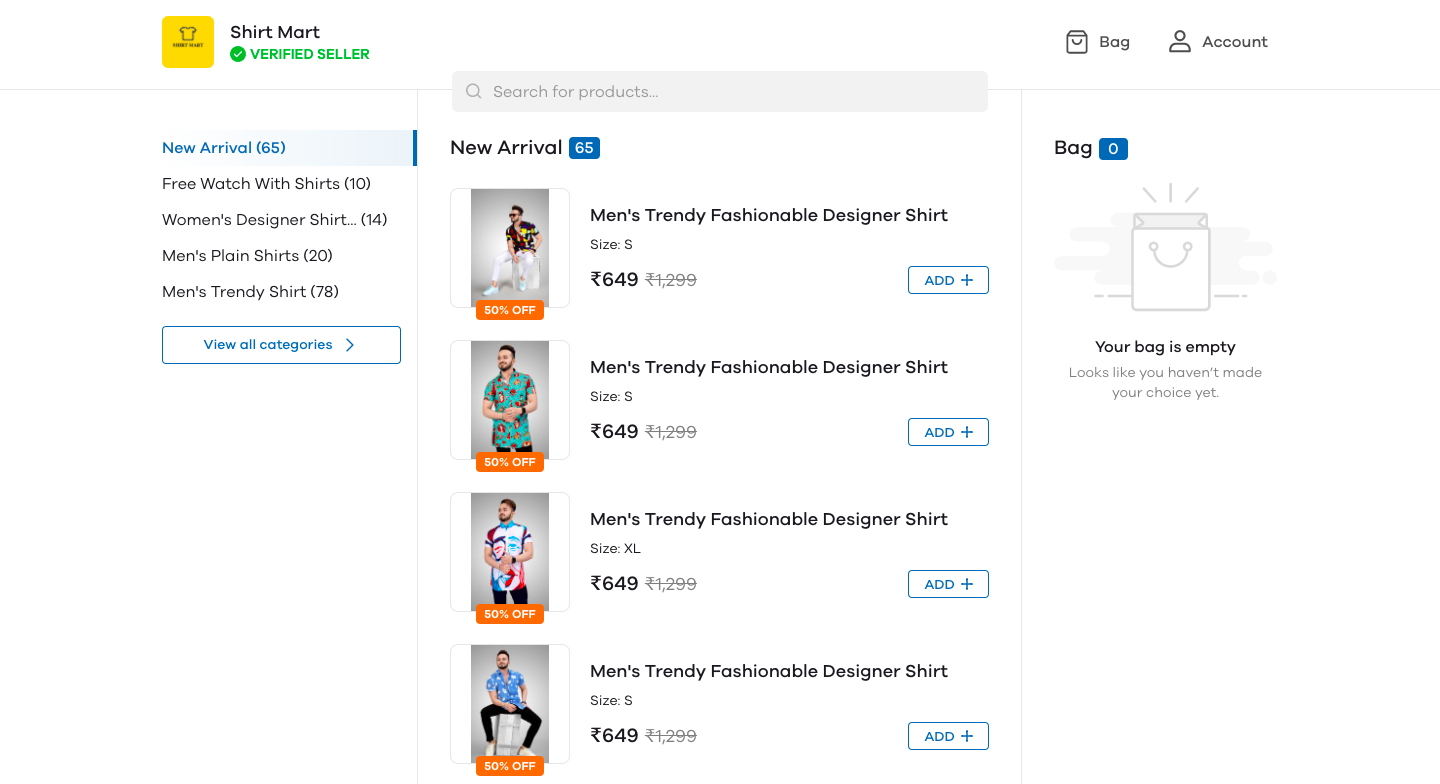 Plan Out The Delivery
Now you have everything set to go and are ready to take orders. Lookout for a delivery company that offers its services at a reasonable rate.
Shoppers usually look at the delivery charges before proceeding to buy. Working the charges with a delivery company in advance, will give you a clear idea.
Another detail the customers look at is the delivery time. Give clear information on the time/ days it will take for the products to reach them.
Make sure your customers are being notified on order updates – via messages and emails.
Do not forget to mention exchange or/ and return policies.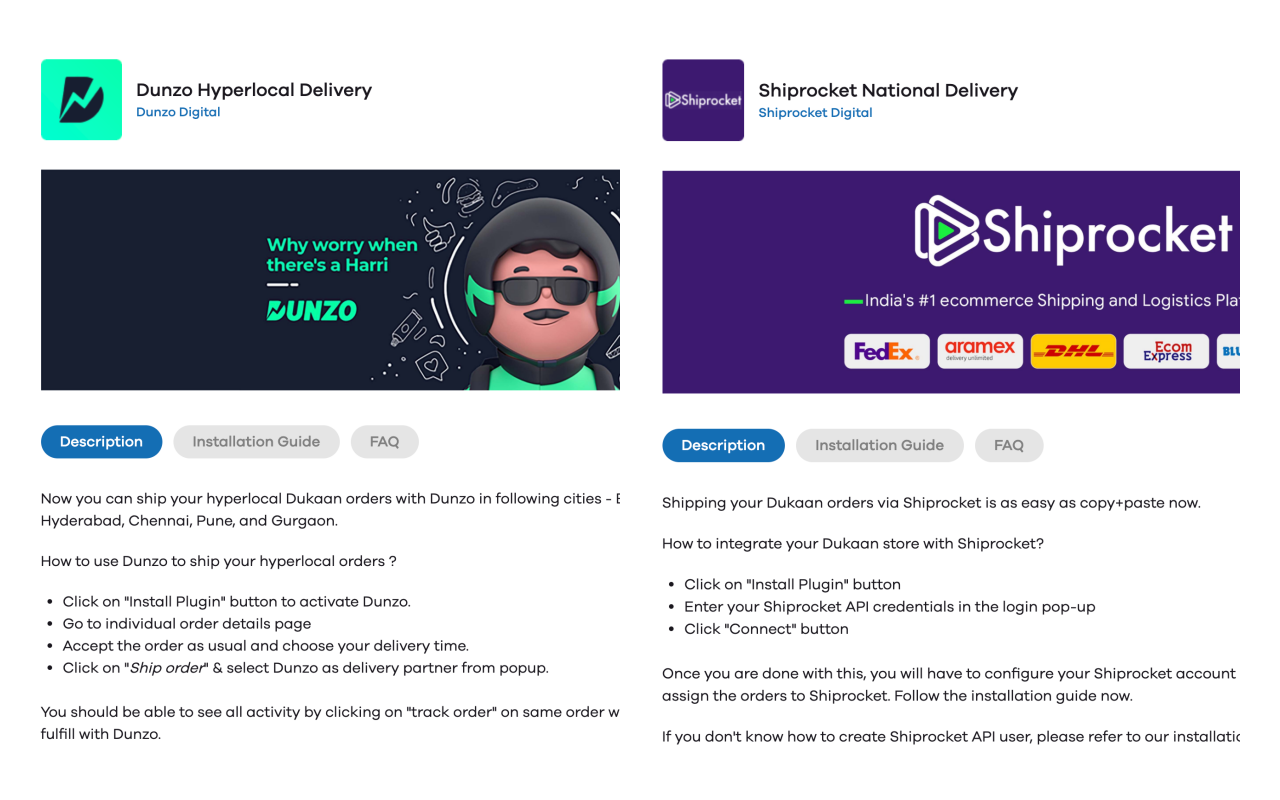 How To Market A Clothing Brand?
You're all set to go ahead with your new business. Make sure you're marketing your business well.
Taking baby steps to market your brand/ products include social media channels. You may consider amplifying via WhatsApp messages or stories. Have a well written introduction and mention what your store is about with the store link at the bottom.
You may also start dedicated pages on social media platforms like Instagram, Facebook etc. to promote your brand. Add a link in the bio, share it on your stories and direct them to your online store. Request you family and friends to get the word out by promoting your social media handles. Be regular with posting on the feed to show what your brand is planning and to communicate what's new in store for your customers. Keeping your online customers engaged will go a long way in establishing your brand.
Media platforms also have various paid ads that you may use to promote your business. Apart from the regular social media channels, there are a plethora of  business tools out there to help you establish your brand online like a pro.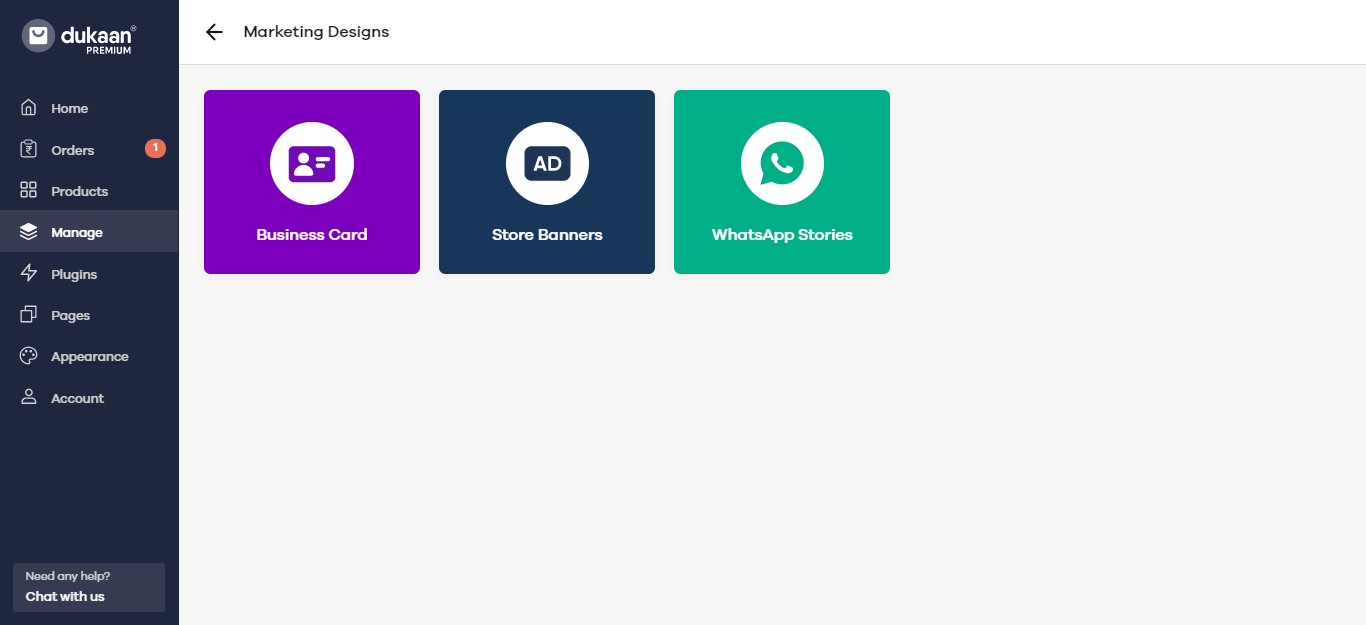 Setting up an online store is not easy in the beginning. We at Dukaan, strive to help people like you and extend all the support that will help you realize your dreams!
What are you waiting for? Build a great looking online store with a very easy to handle platform and get going on your dream journey!