BigCommerce vs Shopify can be both great platforms, but it all depends on where your business is right now and how fast it's growing. Let's answer this question today.
You're probably here because you're looking for an eCommerce platform.
But you need help deciding which one to use. It seems that in every corner, there's an option.
You've heard quite a few and they seem to be all great.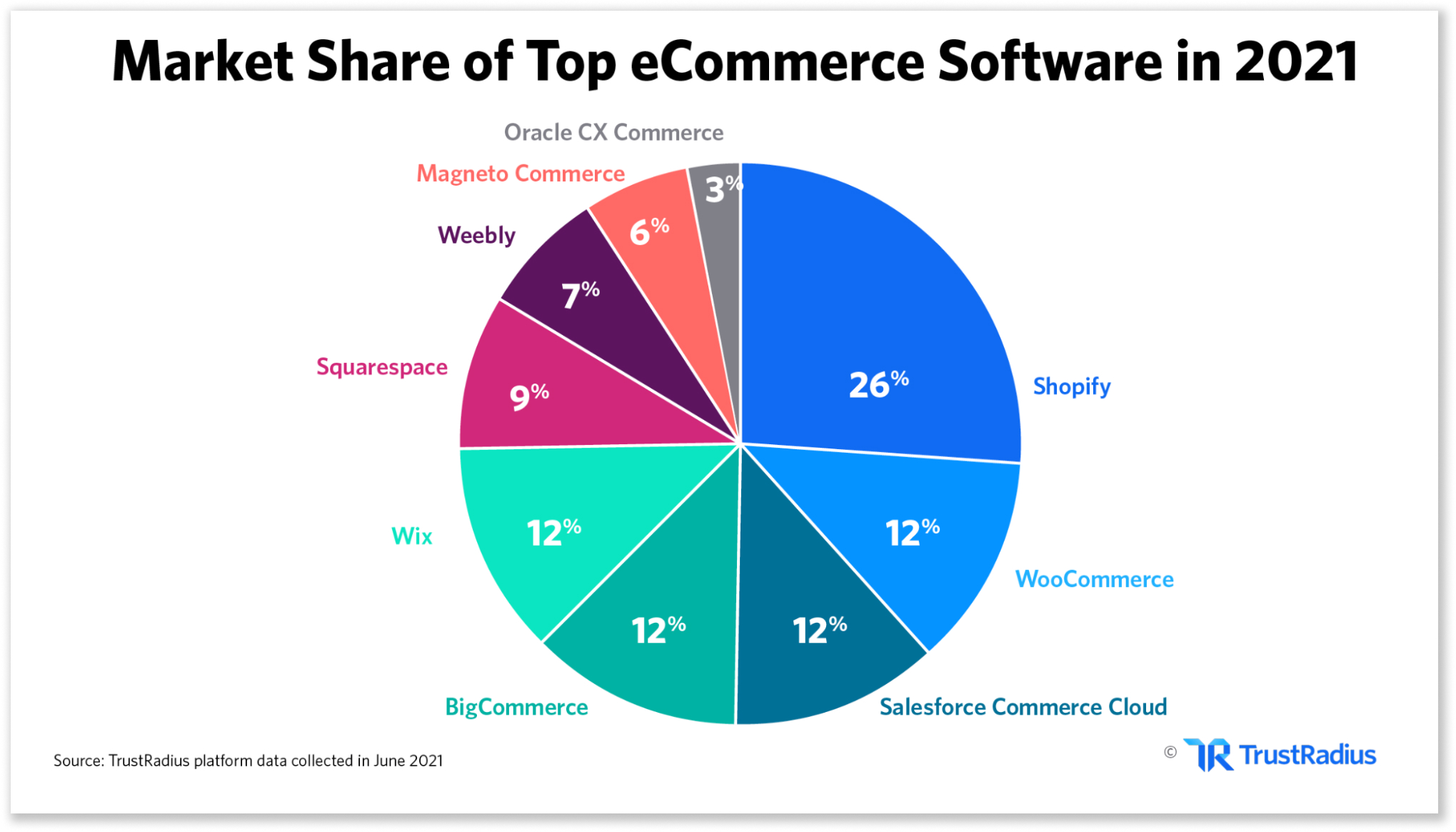 You might have also eavesdropped on 2 eCommerce owners when you were picking up your coffee… or maybe you've read it from some ads online.
"Was it Stepify? Big Plummers?"
Uncertain about what you've heard, you decided to consult your fellow entrepreneurs who smiled at you before giving you a brief introduction to these two.
Now that you've heard both sides of the story from your friends, it's time to do some research on your own.
This blog post will provide you with the information you need to make an informed decision on the right platform for your eCommerce business.
Oh, and by the way, it's Shopify and BigCommerce.
What is BigCommerce?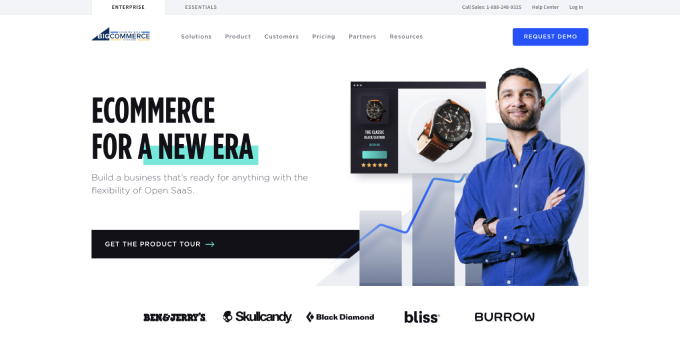 BigCommerce is a leading eCommerce solution that caters to merchants of all sizes to sell more, but mostly they're great for volume-driven enterprises.
Its key features include:
API-heavy for scalability and stability
Headless ready
Cross-border fulfillment
Exceptional uptime response
Native POS systems
Expert assistance
What is Shopify?
Shopify is an online platform that allows you to focus on developing and running your business. That's because it's one of the most popular and easiest way to build an eCommerce store.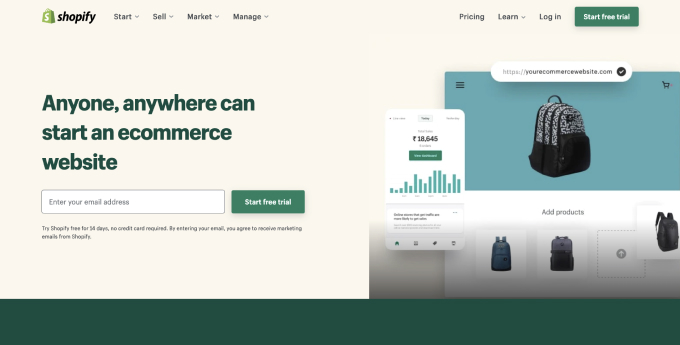 Among its key features are the following:
Enables customization
Designed for mobile commerce
Full-featured blogging platform
Online website builder
Plug ins for additional functionalities
SEO-friendly
Based on the notable features highlighted on their respective websites, it might be hard to grasp the exact difference between the two eCommerce platforms at one glance.
To know which one is the most suitable for your business, let's visit each and every feature.
What to look for in your eCommerce platform?
Here's a short summary of their important attributes to help you better understand what they provide.
Ease of use 😌
BigCommerce is a tool that beginners can rely on, given its simple and intuitive characteristics. It also has a drag and drop page builder which Shopify does not offer. And its Q&A-based tools help entrepreneurs bring their business online quickly.
At the same time, it's also designed for tech-savvy users (and maybe even developers) since it's built for scaling businesses. The website can be further customized by tweaking HTML & CSS of the stores.
On the other hand, Shopify is an easy way to create an online store if you don't have time or the skills to build one yourself. You can create, set up, and maintain their own eCommerce website by using Shopify's prebuilt themes.
Verdict
When it comes to ease of use, both platforms promise a simple user journey. However, Shopify is much easier to use than the two. BigCommerce is more sophisticated as its features are more scalable.
Cost comparison 💰
BigCommerce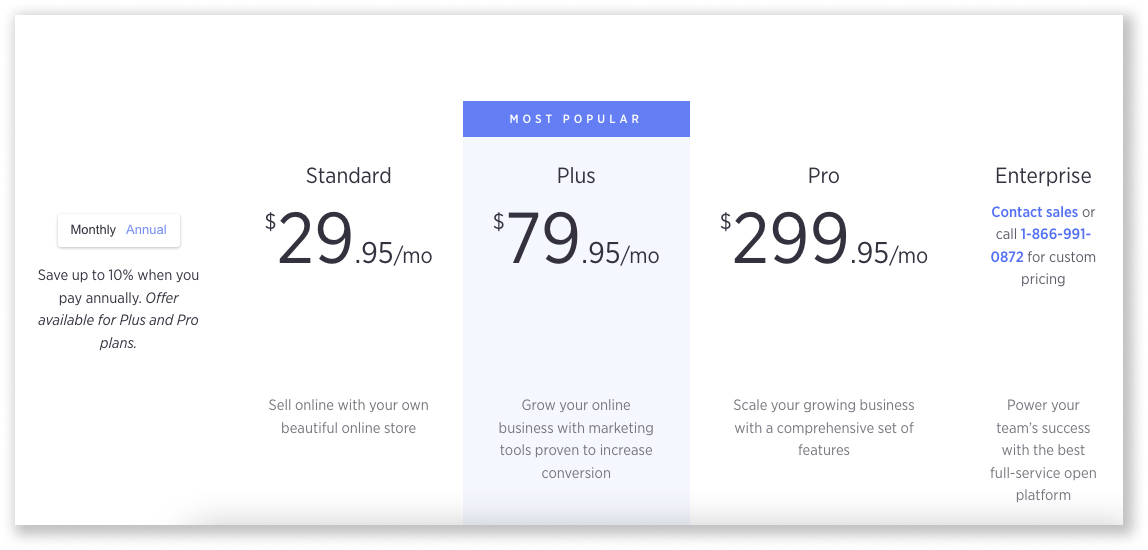 Shopify

Each platform offers a two-week trial period (15 days for BigCommerce and 14 days for Shopify). In terms of monthly plans, there's no big difference between the two.
Additionally, Shopify gives discounts for 1- to 2-year pre-paid subscriptions. BigCommerce offers a 10% discount too for subscribers who pay annually. Both platforms help you save money when you make a one-time payment upfront.
Verdict
Doesn't matter which one you choose as far as pricing is concerned, they're both priced similarly.
Payment methods 💳
Your choice of payment gateway depends on what type of eCommerce business you're running. Choose the gateways that best match your needs.
BigCommerce lets their customers choose from over 65 different ways to accept payments including Paypal, Stripe, After Pay, Bolt, Apple Pay, Visa Checkout and more.
Different gateways are available for various countries and currencies too, making it easy for buyers around the world to purchase from BigCommerce stores.
Meanwhile, the integrated Shopify Payments maximizes conversion rates by enabling customers to checkout with their preferred payment method and in the local currency too.
With hundreds of payment solutions, Shopify Payments let customers experience a seamless checkout experience, thus, lessening the likelihood to abandon their carts.
Verdict
Shopify wins. Shopify's integrated Payment is a big plus when it comes to payment options. It eliminates the lengthy third-party activations.
Add-ons ➕
Extensions and add-ons are like adding an extra power up to leverage your eCommerce platform more.
Both platforms have a marketplace integrated into their websites.
You can enhance your website with both the free and paid linked apps and add-ons they offer.
You can choose from 750 apps and extensions in the BigCommerce store, while more than 2,500 apps are available in the Shopify app store.
Verdict
Apart from being swooned by the bigger number of apps in Shopify, it is actually Shopify's apps that serve local use-cases that made it a winner in this aspect. It helps merchants extend Shopify's capabilities because of this — whether it's integrating with local couriers or sourcing products.
Dropshipping 🚀
Choosing the right platform can give you and your customers the assurance that their orders will arrive on time and be delivered in good condition.
BigCommerce is one of the best options for dropshippers. It provides you with a secure and easy platform, not to mention the fact that it charges a reasonable amount too.
You can also dropship internationally with BigCommerce dropshipping. And therefore reach a wide range of potential customers from all over the world using this platform.
As a Shopify customer, you won't have to worry about logistics, transport, and handling, as Shopify have built-in tools for dropshipping too.
Verdict
Both have dropshipping options. It's probably best to checkout the apps, vendors and fulfillment service partners that each platform is associated with, especially in the local area that you're operating. This way, you can evaluate which would be more convenient for you.
Read: What Is Dropshipping: The Ultimate Guide [Updated]
Scalability comparison ⚖
Scalability means your eCommerce platform must be able to grow alongside your business.
BigCommerce's edge is that it is "highly scalable and flexible," whereas Shopify is more focused on independent businesses.
Verdict
When it comes to scalability options, BigCommerce is the clear winner. Expanding your catalog is made easy with its Catalog API and it can process 24,000 product updates in under a minute.
Support options 🧑🏻‍💼
Customer support has been a vital part of eCommerce since its inception with it being the backbone of any eCommerce business.
Both Shopify and BigCommerce offer 24/7 customer service and technical assistance which will help you navigate your site with ease.
This includes:
Community forum
Chat support
Email Support
Phone support
You can also browse through reviews to get a feel for how their support interacts with current customers. We took a peek at their G2Crowd reviews and Shopify is at 4.3 stars, while BigCommerce is at 4.2 stars.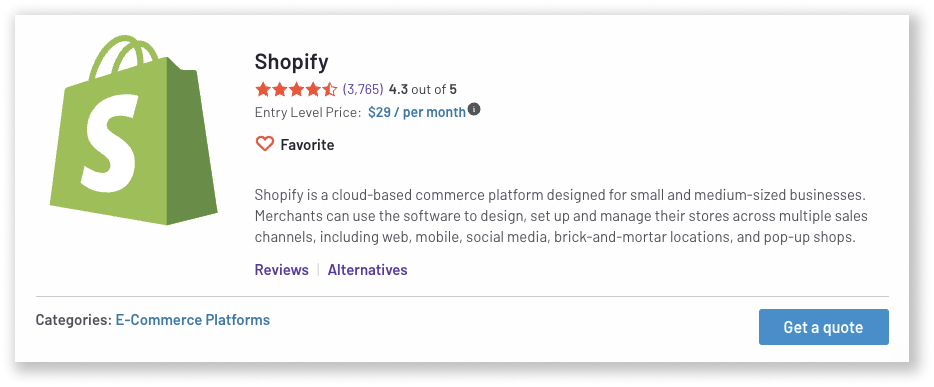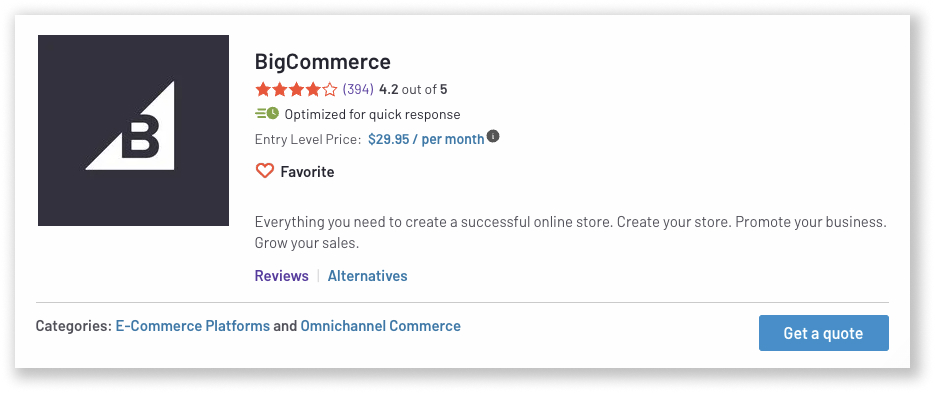 Both have positive reviews when it comes to customer support.
BigCommerce and Shopify in action 👊🏼
We've collected some of the big brands that use each platform so you can come and see how each one looks and functions for yourself.
5 Big Brands on Shopify
5 Big Brands on BigCommerce
BigCommerce vs Shopify – which is better?
You might cringe at this answer by now but the truth is, there is no contest between BigCommerce and Shopify.
Both are great options, depending on where you are in your business right now. When you're starting out, it's best to go with Shopify. But if you feel like you're going to grow big pretty soon, you are better off with BigCommerce.
And because the list of pros and cons of these platforms has already been laid out for you, there's no more need to rely on random solutions overheard from random strangers.
Actually, there's no need to eavesdrop anymore if you're still looking for a more straightforward way of building your eCommerce website.
Enter Dukaan.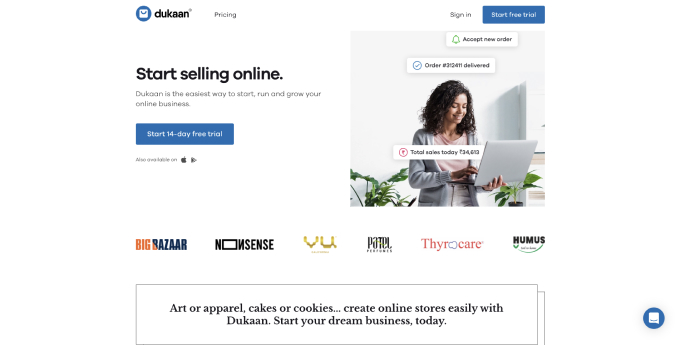 Dukaan is the simplest eCommerce platform that will get you started fast. Check how this leads the competition in the "easiest to maintain and use" category.
Easy pages
Make your online store stand out by creating custom pages for it (no coding skills needed). With Dukaan you can use templates that are easy-to-use and readily available. Whoever wants to climb that steep learning curve anyway?
Intuitive dashboard
See all your products, orders and statuses from one single dashboard. Managing orders in your store is as easy as two clicks — click to accept an order and another click to ship an order!
Addon plugins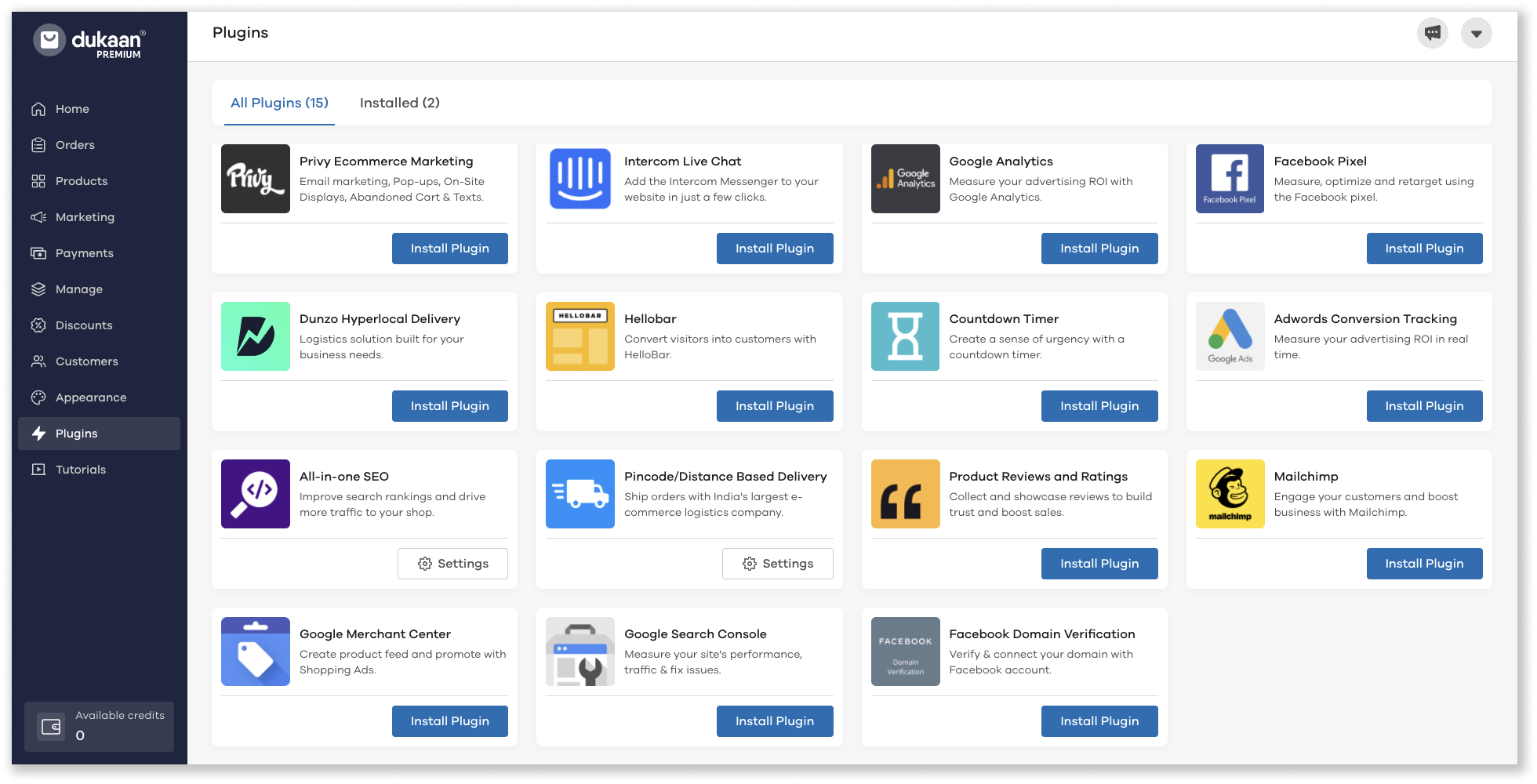 Increase conversion rates by implementing features that are tailored specifically to the needs of your store and customer base from Dukaan's pre-built plugins. Boost your store with Dukaan by using extensions.
Free marketing tools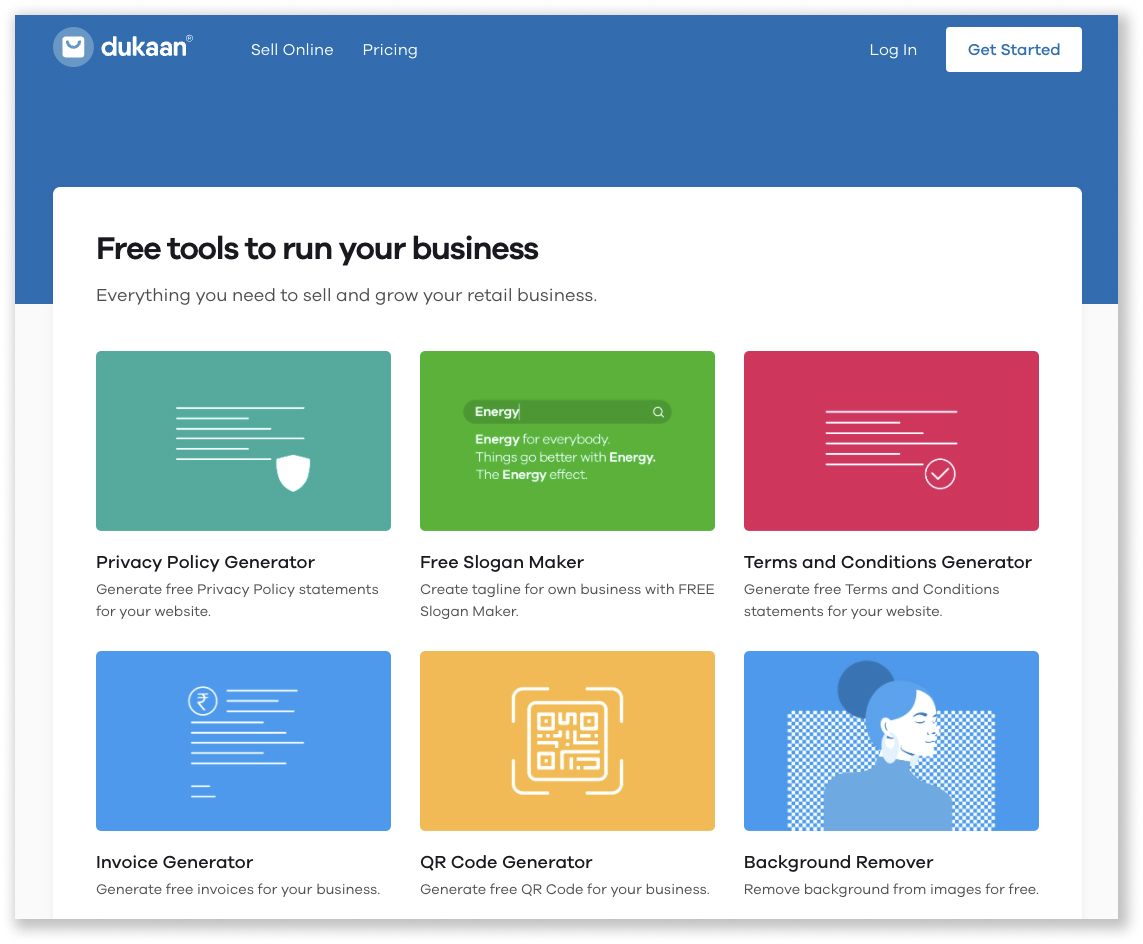 Dukaan has all the necessary equipment that you need in order to run your business — minus the fringes. Increase your average order value with Dukaan's clever marketing tools.
The list goes on and on when you choose Dukaan. You'll be able to start your dream business in just 30 seconds.
Start your brand new eCommerce store and impress your customers with Dukaan!
You may like to read: Shopify Vs WordPress | Woocommerce Vs Shopify | Wix Vs Shopify