You might know how to make art, but if you don't know how to sell art online, boy are you in trouble! This article paints a vivid picture of what it takes to sell your art online like hotcakes. (Yes, no exaggeration here)
There was a time when being an artist was an underpaid and completely ungrateful job for many.
Only a select few who were lucky enough to get their art and talent recognized could make it big in the industry, and their names are being spoken of to date.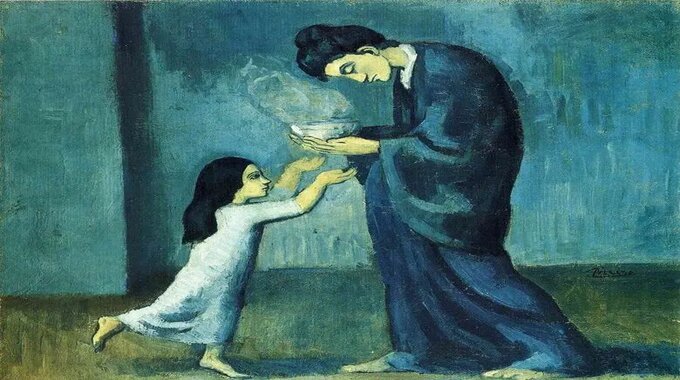 However, we know as well as you do that Vincent Van Gogh, Pablo Picasso, and Michelangelo are not the only artists of their time. Think of all the missed opportunities, right?
eCommerce has changed the way things work in the art space. Today, there are more opportunities than ever to share your artwork and creativity with the world.
Studies show that there is a constant rise in the value of the online market for art globally ever since 2013. However, over the lockdown, online art sales nearly doubled from $4.8 billion in 2019 to $7.9 billion in 2020.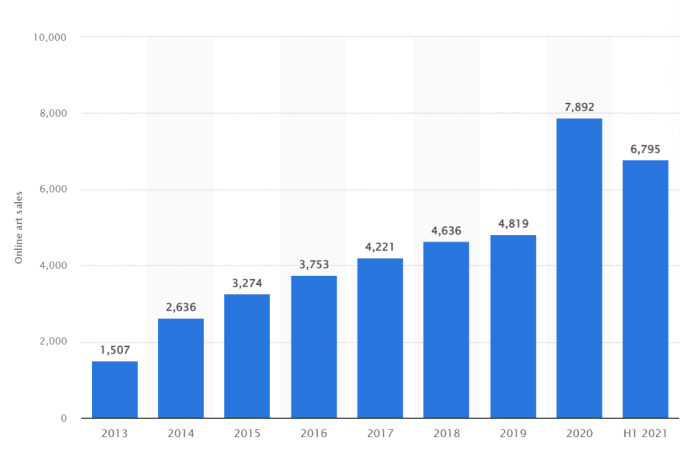 This obviously means that people have been successfully selling their artwork online and you can too.
But before we get ahead of things, let us look at some of the advantages of selling art online.
Traditional Method of Selling Art vs Selling Art Online
Before eCommerce, if an artist wanted to sell their artwork, they would have to go through one of these three traditional methods:
1. Artist's Agent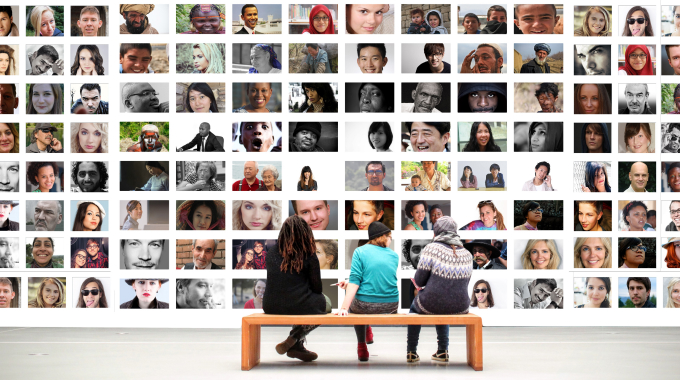 An agent is a person who represents an artist and their work in the marketplace. It is their responsibility to market the artwork and get a sale out of it.
Agents usually work on a commission-based model where they get a percentage of the sale on every artwork that they manage to sell.
Due to this reason, agents usually represent over one artist. Even if you can trust your agent to portray your brand appropriately, you cannot be sure that they won't promote another artist's piece over yours.
2. Art Galleries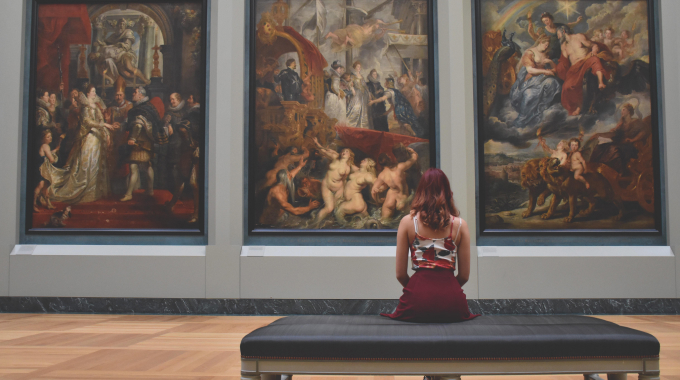 This option comes with huge overhead costs, as it is almost impossible to acquire a prime spot in a gallery.
In galleries, the gallery employee will represent your artwork and they work on a commission basis too. Though you can ensure fair practice, the personal touch to your artwork will still be missing.
On top of this, you will also be competing with multiple other artists and their artwork displayed in the gallery.
3. Art and craft shows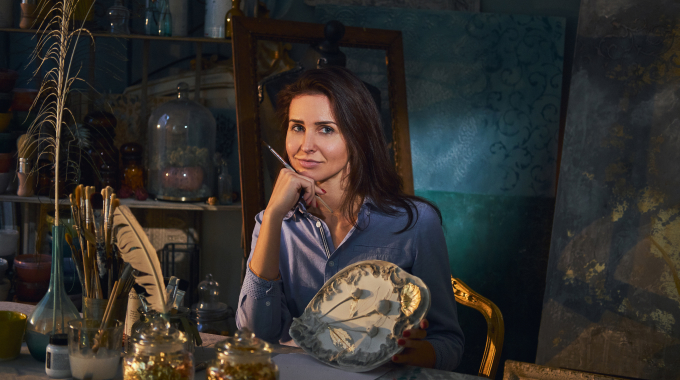 This is a somewhat better option compared to the other two, as the artist can sell their artwork directly to the customers.
The artist will have to pay an amount to secure their spot at the art show. However, there is no guarantee for the sale of their artwork as it depends on a lot of factors like the spot, type of people attending the show, location of the show, and much more.
As you read through this, you can easily see some of the common disadvantages of these traditional methods of selling art:
Disadvantages of Traditional Art Selling Methods
There are a lot of costs involved in getting a sale.
There are too many variables that can affect the sales of your artwork.
It is impossible to get your customers to connect with your piece of art.
You cannot market your artwork to a target audience.
You have little to no control over the branding of your artwork.
All these disadvantages can be combatted pretty well by taking your artwork online.
Internet and online marketplaces give a more common ground for artists of all types to come together and display their work. This way, they can reach out to a larger audience, increasing the chances of selling their art and making money.
A study points out that the demand for art has increased tremendously over the years. Though there was a slight dip in the volume of transactions in 2020, the numbers increased by 17% in 2021.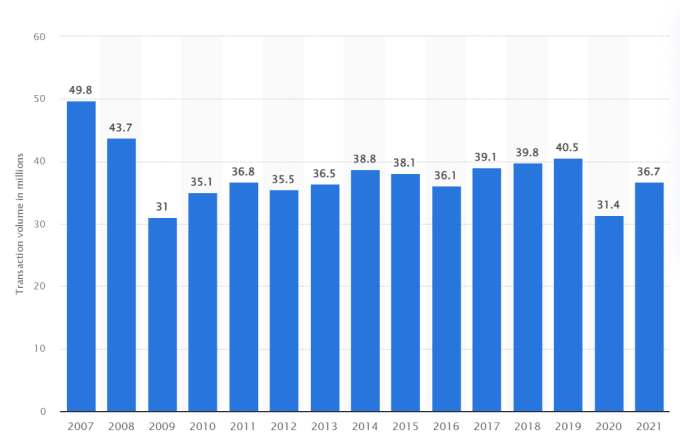 When you are selling your artwork online, you can take advantage of this huge demand and supply it in an efficient manner.
Some of the other advantages to selling your art online are
You can sell to a larger market
You can target people with high intent of buying
You can represent your art and the story behind it
You do not need to pay a commission to anyone
You can cater to various kinds of art needs
You can sell art in various forms
You can build a following for your work and yourself
Now that we have taken you through the advantages of selling art online, let us quickly move on to the 'how' part of the equation.
How to Sell Art Online in 7 Easy Steps
When you are selling art online, be it your client's or your own work, you will find several buyers easily.
However, finding the right kind of customers and building your own brand for the long-term success of your business is the tough part.
By following these simple steps, you can start your business and sell art online successfully.
1. Choose the type of art to sell
Well, you have decided that you want to sell art online. Good for you!
But wait…
Are you going to sell your own artwork or represent another artist's work? Are you planning to sell traditional art or digital art?
These questions will go on, but the gist of it is that you need to choose the type of art you want to sell before getting started.
Let us make it really simple for you to make this decision by talking about your options.
Option 1 – Selling your original artwork
When you are setting up an art business, this is obviously the best, hassle-free option, considering that you are an artist.
It is always easier to represent your original artwork when compared to representing someone else's art. This is your competitive advantage when it comes to selling art online.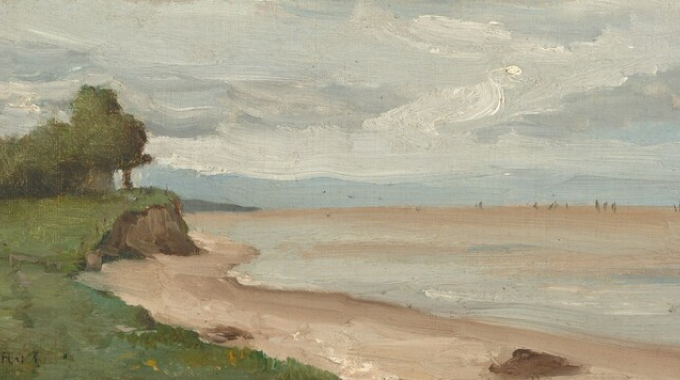 The next step is to find your own unique style and use it to create truly unique and soulful artwork.
Here are some of the popular themes/genres of art to get you started:
Abstract
Modern
Pop art
Impressionist
Expressionism
Cubism
Fantasy
Surrealism
Considering that a lot of people buy art majorly to decorate the interiors of a space, landscapes and seascapes seem to sell quicker.
Option 2 – Curating and selling other artist's work
This could be a profitable business idea, provided you have the artist's permission. It is illegal to sell other artists' work without their permission.
So, we strongly recommend you stay on top of all the legal requirements before choosing this option.
Once you have all the legal requirements sorted, selling other artists' work is pretty straightforward. You will be representing their work to all the potential customers and when a sale is made, you will receive a percentage of the sale as a commission.
If you choose to become an art agent, then it will be a lot more profitable for you to represent over one artist. This way, you can offer your customers more choices in the theme, type, and genre of artwork.
So those are your options when it comes to what type of artwork you can sell online. Now that you know what you are going to sell online, the next step is to close in on your target market.
At this point, if you are thinking that artwork may not be the right way to go with your business, here is a list of things you can make and sell from home.
2. Study your target market
Gone are the days when art and artwork were so expensive that the luxury of buying them was subjected to a select few in society.
Today, there are several artists, different kinds of art at various price ranges, and innumerable buyers that are willing to buy the artwork they feel connected with.
So, once you have decided on the type of art you want to sell online, the next step is to study your target market.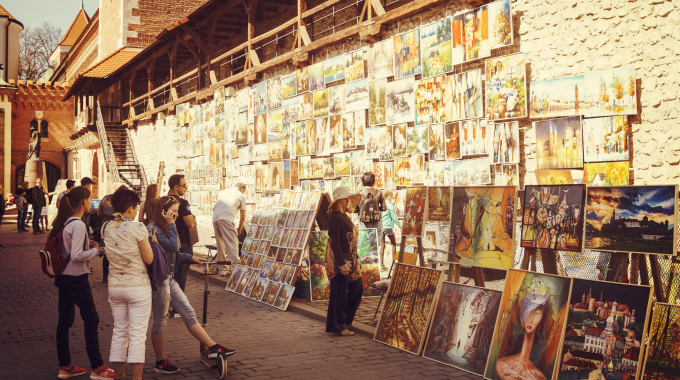 What does your ideal customer look like?
What do they look for in an artwork?
What kind of artwork are they looking for?
Where are they looking for it?
These are some of the questions to get you started studying your target market.
These days, people are buying art for a lot of different reasons. Though one of the leading reasons is still to decorate the interiors of a space, residential or commercial, here are some of the other reasons that motivate people to buy art online: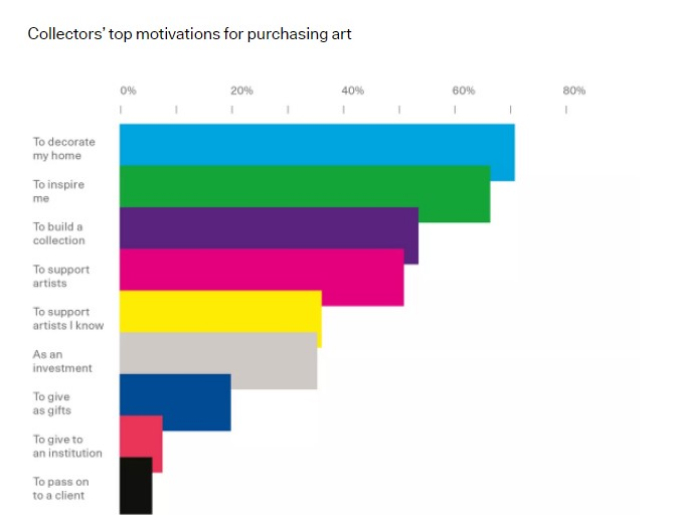 Now all you have to do is to connect your art with the right kind of buyers based on their motivation.
It is but a common understanding that buyers who focus on buying art as an investment will look for fine art rather than some digital art or illustration.
Once you have a clear understanding of your artwork, you can easily pinpoint the right kind of buyers for your art.
3. Create an eCommerce store
The Internet has made it possible for artists and art lovers from all over the world to connect with each other.
That said, when it comes to selling your art online, there are quite a few paths that you can take.
1. Online art galleries
You can sell your art through online galleries like Artsy, UGallery, Singulart, etc… These online art galleries allow you to list your art and reach out to a huge number of potential buyers in a single go.
However, this is a little impersonal, as your piece of artwork will just be one among a bunch of others. The competition is high and the commissions are higher.
2. Online marketplaces
Online marketplaces like Zatista, eBay, Saatchi Art, etc… provide a platform for artists to list their artwork and sell them online.
These marketplaces are a tad more personal compared to online galleries. Sellers can create their own accounts, which will list only their artwork.
If you are expecting the competition to be lower on these platforms, you will be highly disappointed. And, these platforms charge pretty high commissions on every sale too.
3. Create your own online store
This is by far the most profitable option when it comes to selling art online. There are a lot of advantages to creating your own online store where you can sell your artwork.
eCommerce platforms have made it very easy to set up your online store in a matter of minutes. You will have complete control over your store, how you brand it and how you promote it.
Again, when it comes to eCommerce platforms, there are a number of legacy platforms like Etsy, Shopify, Volusion, etc. where you can set up your store and start selling your art.
Etsy is almost a household name in the art community, as the platform is dedicated to supporting artists and handcrafted artisanal products.
The number of sellers on Etsy has been increasing constantly over the last decade and as of 2021, there are over 7.5 million active sellers on the platform.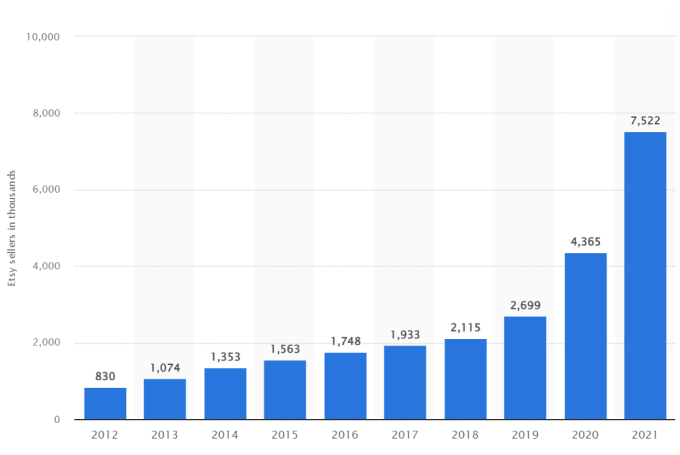 Competing with such a large number of sellers to get your art noticed seems a little too much, doesn't it?
If you too are feeling overwhelmed by the costs and competition on Etsy, here are a few great Etsy alternatives that you can check out.
Better yet, let us point you towards a perfect solution for you.
Dukaan is an eCommerce platform, much like Etsy, but without all the high competition and complications.
Setting up your store on Dukaan takes less than a minute. You will get your own domain, which will help in the better branding of your business. You can also get a dedicated app for your store, making it easier for your customers to visit your store.
You can also customize your storefront to make it look as aesthetic and artistic as you like it. This dedicated store will hold all of your artwork and you can direct your potential customers to this store.
Watch this video for further information on how to sell art online on Dukaan:
4. Tell the story behind your artwork
Not everyone looking to buy art online is completely acquainted with the nuances of art. Most of them are simply looking for something that catches their eye.
However, some people do not consume random art. They like to know the story behind the artwork as well as the background of the artist.
A study points out that nearly 58% of online art purchases are motivated by the story behind an individual artwork, while 42% are motivated by the artist's story and background.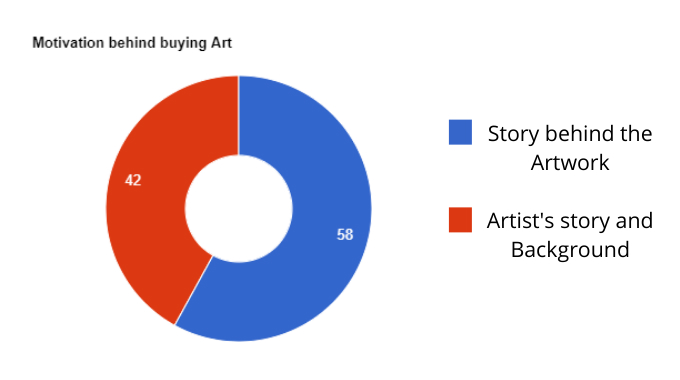 If you want to capture the attention of the right buyer, then you must speak a lot about your artwork on your online store.
Do not use the product description section to simply add some details about the artwork and its pricing. Instead, go all out and explain the motivation behind the artwork, the colors you use, the techniques, etc.
Make sure that you use the right keywords, alt tags, and relevant meta descriptions too.
Dukaan's free product description generator tool can help you generate the most SEO-friendly description for your artwork. You can later edit this to add more specific details.
5. Price your products smartly
The price of an artwork depends majorly on whether it is sold in a primary market or a secondary market.
The primary market refers to the first time the art is sold. This happens when an artist sells their artwork directly to the buyer or through a gallery. The entire sale amount goes to the artist or they share a part of it with the agent.
When the same artwork is being resold, it is called a secondary market, where the price of the artwork is a lot higher than the initial pricing. These sales are done through auction houses and the artist does not receive any part of the sales.
For a more simplified understanding of how to price your artwork, let us focus on the primary market alone.
When you are selling original artwork, be it your own or for another artist, a lot goes into deciding the price of the piece. Apart from the art supplies, you should also consider the amount of work and time that went into the artwork.
Since it is one of a kind, pricing it higher is totally justified. Another important factor to consider while pricing your artwork is the shipping costs.
If you charge a high shipping cost, it will throw your customers off course and they may decide against buying your artwork. Instead, it is smarter to add the shipping costs to the price of the artwork.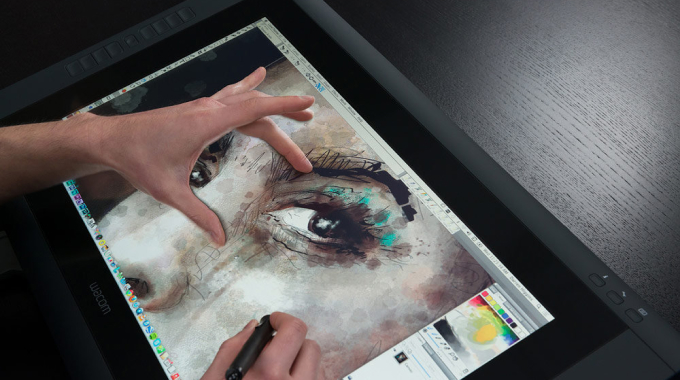 If you are selling digital artwork, then it is better to keep the prices on the lower end to get it out to a larger audience. Since digital artwork can be allowed for multiple downloads, it can be highly profitable even when priced low.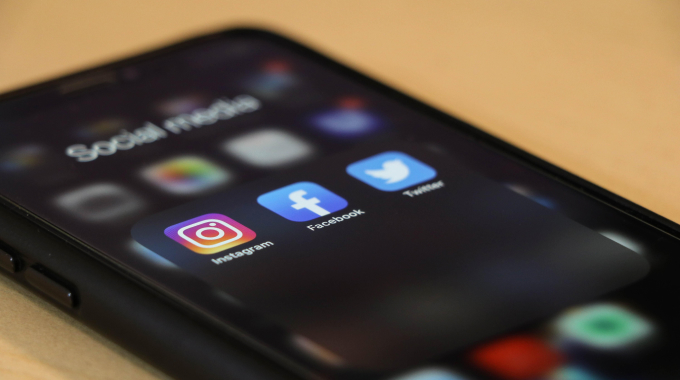 Did you know that 1 out of 2 people uses Instagram to discover new brands, products, and services?
That is how much visual content people consume on social media daily. Especially platforms like Instagram, which is completely image and video-based, are the best place to promote your artwork.
Most commonly used social media platforms to buy from artists worldwide:
You can create a range of content surrounding your artwork to build a following for your art as well as your brand on social media.
Do not just stop with some high-quality pictures for your artwork. Think beyond just sales and create content to spark a buzz, or awareness for your artwork.
You can create a BTS video of when you are creating your artwork, or shoot a video explaining the story behind your art. See to it that the content you post on your social media is relevant to your business and they stay on brand.
Consistency can also help a lot when it comes to building a following for your art business. You do not necessarily have to post every single day. Even if it is once a week, keep that consistency.
You can also choose the paid marketing option on social media and promote your artwork through Google Ads and Facebook Ads. However, you should have a sizeable budget set aside for your ad expenses.
7. Create alternate streams of income
If you have followed all the steps mentioned above, you might feel like this section is a little off-topic. However, it is a very important step, and not discussing this will leave this guide incomplete.
We are sure you have heard of the common phrase, "Don't put all your eggs in one basket."
This is a piece of advice that has been passed down through generations to warn people about focusing all their efforts on a single area. You could gain a lot, but it is also equally possible that you end up losing everything!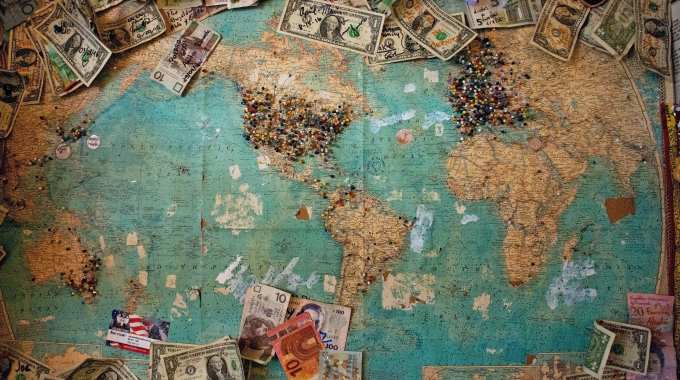 This phrase goes for your art business as well.
If you have created an online store for selling your artwork, it is a great choice and can be a highly profitable one too. However, do not stop there.
As an artist, there are a lot of different ways to earn using your talent, than just through sales of your artwork.
Here are a few other ways to earn money online as an artist:
1.Create customized print-on-demand products
If you have the artistic skills, creating digital art that can be printed on products like T-shirts, mugs, books, etc. can be highly profitable. Print on demand is in high demand right now and you can use this to your advantage.
2.Take up commission jobs
Creating artwork and finding a buyer for it can be highly beneficial for your creative freedom. On the other hand, if there is already a buyer for whom you are creating custom artwork, that could be very profitable.
3.Create and sell stock art
Digital abstracts and vectors can be sold on several sites like Shutterstock, Adobe stock, creative market, etc. It takes a one-time investment of effort and time. Once it is on the site, you will earn a passive income every time it is bought/ downloaded.
4.Teach art online
Teaching online is a great way to make some extra money, without having to invest much into it. All you need is a laptop with an active internet connection and you are all set to impart your art knowledge to the next generation of young artists.
5.Participate in art contests
Enter your artwork into art contests. A lot of these contests offer cash prizes to winners. If you are fortunate enough to win a contest or two, you could earn that extra cash. What do you have to lose, right?
These are just a few of the other ways you can earn money for your artwork and your artistic skills. You can take up interesting art projects on a freelance basis or collaborate with other artists and earn a commission.
Either way, persistence is the key.
Conclusion
So there you have it. Everything you need to know about how to sell art online.
eCommerce has made it easy for people to sell just about anything and the same goes for the art market as well.
The advantages to selling your art online are multifold, however, there is no business without a proper plan of action.
In this article, we covered all the steps it takes to set up your own eCommerce store where you can sell your artwork to people across the world.
FAQ's
1. Where can I sell my art online?
Dukaan is the best platform to set up your own online store and sell your artwork directly to your customers. Alternatively, you can also choose to sell on online marketplaces like Etsy, Redbubble, etc.
2. Is selling artwork online profitable?
Yes, provided you price your artwork smartly and promote it well.
3. Is it legal to sell art online?
Yes, it is legal to sell your original artwork online. However, if you plan on selling a copy or a duplicate, you can very easily fall into copyright issues and legal trouble.
4. Where can I sell my artwork online for free?
Etsy is a marketplace that does not charge a subscription fee to sell online. However, they do charge a 5% commission on every sale.
A better option would be to create your own online store where you have complete control over your artwork and your brand. Dukaan's subscription plans are very nominal and come with a load of features.
5. How do I sell my first painting online?
Once you have found your own unique style and locked in on your target market, creating an online store is the best way to go. With some marketing and social media presence, you can bring in a lot of customers for your painting and artwork.
6. Is my art good enough to sell?
Every piece of art is unique and so is every artist. If your art is not selling, it is not because it is not good enough. It is simply because you haven't put your work out on the right platform.