If you have a hobby or are inclined towards DIY and looking for things to make and sell from home, here is a list of 45+ product ideas to get you started.
The word DIY is an abbreviation for 'Do It Yourself' and it is almost impossible to not have heard of this term.
These search trends clearly indicate that a lot of people are looking for DIY products or things, either to make and sell them or to buy them.
Either way, there is an opportunity here that we cannot miss out on. Especially if you are the kind of person who has the time and talent to make a product at home, you can create a whole business out of it.
In this article, we will give you a brief overview of 45+ products that you can make and sell online today.
Best Things to Make and Sell in 2022
When it comes to making things, it can be very time-consuming. However, it is also the most wholesome idea for a business.
The products created by you will be one of a kind and not mass produced. It can be customized and personalized per the customer's request. There are a lot more advantages to selling items that are handmade.
For this very reason, people have also started preferring DIY products and handmade products over mass-produced things.
If you are interested in starting your own handmade products business but don't know where to start, this list of 45+ DIY product ideas should be a good place to begin.
Jewellery 💍
Jewelry is the first category that comes to mind when thinking about handmade products. It is very easy to make fashion jewelry and the demand for handmade, customizable jewelry is quite high.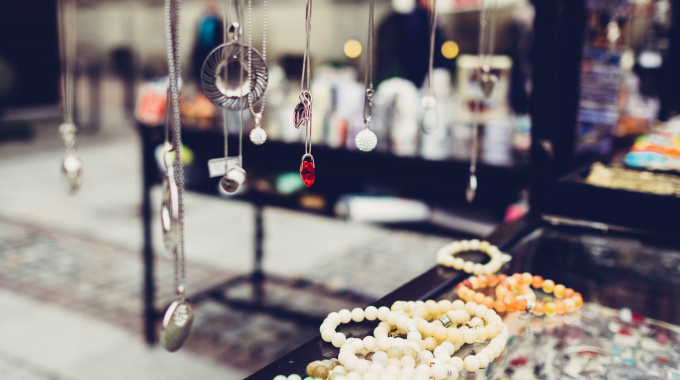 1. Layered Necklaces
Dainty layered necklaces are so in trend lately. They can be paired with any kind of outfit and add a much-required flare to the outfit.
They are very elegant and chic to look at.
Making these requires thin metal strings, some charms, hooks and clasps, and your creative skills.
2. Friendship Bracelets
Bracelets in general are always on the trend among both men and women. Friendship bracelets, in particular, is a niche that you can easily dominate.
These are very famous among the younger generation who like to gift each other with these colorful handmade products as a sign of friendship.
To make these, you will need colorful threads, beads, and clasps. Make them as funky and unique as possible and watch it fly off the shelves!
3. Hair Accessories
Hair accessories include hair bands, scrunchies, clasps and claw clips, and much more. It is a huge category from which you can pick and choose a product that you can make at home.
Especially scrunchies are so in trend recently that many people have successfully started and running their own scrunchie stores online.
You can make hair accessories at home too. All you need are some fabrics, elastics, charms and beads, and mediocre sewing skills.
Learn more about making and selling scrunchies online and get inspired by other scrunchie businesses.
4. Resin Jewellery
Resin is a clear, viscous liquid that solidifies once it is cooled down. It can be both organic or synthetic.
Resin is being used in a lot of art forms lately, but the most trending one is in jewelry. Resin-based rings, earrings, pendants, and bracelets are very sought after!
To make these, you will need liquid resin, dried flowers, gold flakes, acrylic colors, and jewelry molds.
Home Decor 🏠
We all want to make our houses look as aesthetically pleasing as possible. The whole point of turning a house into a home lies in choosing the right furniture, essentials, and home decor items.
Offering handmade and personalized home decor products could be highly attractive to a lot of people who want to create their own style of interiors.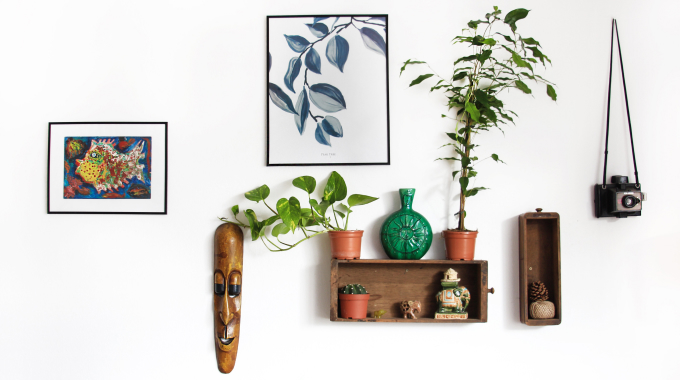 5. ArtWork
If you are good at creating artwork like watercolor paintings, acrylic paintings, glass paintings, etc., you can sell them at your online store.
Though it is the digital era, there are a lot of people who still prefer the subtlety and originality of a handmade painting.
To make these, you will need colors of your choice, a drawing surface of your choice, suitable brushes, and a lot of talent.
6. Photo Frames
There is no better way to decorate a house than to decorate it with beautiful memories captured in the moment. Photo frames have been in demand ever since the invention of the camera and photography.
Photo frames come in various shapes, sizes, and designs that people choose based on their interiors. There are ornate frames, retro or vintage frames, bohemian frames, mirror work, sea shell work and so much more.
If you have enough creativity and an eye for interior design, you can put anything at hand into creating a photo frame that is unique and catchy.
7. Quirky Decor Items
Have you seen these 5-minute craft videos where they turn a bunch of waste clothes into a rug or put together some wine corks into a doormat?
That is what I mean when I say quirky home decor items. You can turn what seems like a pile of garbage into a home decor item if you have enough creative juices flowing!
For this, all you need is a lot of creativity. You can always watch these videos or search the internet for quirky ideas that you can use!
8. Wall Hangings
Wall hangings are a form of home decor again, just a niche version. Off late, there is a lot of craze for wall hangings like dream catchers, macrame work, crochet work, etc.
It adds an amount of warmth and a bohemian feel to the house. Especially when you use wooden furniture and keep the interior classic, these wall hangings will add the much-needed color and funk to the interiors.
You can make wall art using anything from a yarn of wool to resin, gold flakes, mirrorwork, etc. It is all in the way you use your creativity to turn the materials into something amazing!
9. Scented Candles
If you want to fill your home with some light, warmth, and fragrance, scented candles are your best bet. They can disguise themselves into any kind of ambiance you want to create at your home.
Something as simple as a candle comes in various shapes, sizes, colors, and fragrances nowadays. They can be dressed up with glitters and ribbons to be gifted to people.
Making candles is very simple. You will need some wax (preferably bee's wax), candle wicks, moulds, essential oils, colorants, a cooking thermometer, and a pan to melt the wax.
Click here to learn how to start a candle-making business from scratch.
Bath and Body Products🛀
Bath and body products have been around since the dawn of time. People used natural products like shea butter for the body, soap nuts for cleansing, bees wax for lips, etc.
Over the years, the products took a commercial turn. They were loaded with artificial colors, scents, etc. along with preservatives for increasing the shelf-life of these products.
However, recent times have seen a shift in perspective among people. They are preferring homemade bath and body products, made from natural ingredients rather than chemicals and preservatives.
10. Bath Bombs
Bath bombs are sphere-shaped products made of dry soap, bath salts, fragrance oils, color, and some additives. They are used for baths, and they fizz and dissolve when dropped into a bathtub filled with water.
Bath bombs were brought to the trend by a brand called 'Lush' but soon enough, people figured out that making these little balls of joy is actually very easy.
To make bath bombs, you will need baking soda, Epsom salt, citric acid, corn starch, essential oils, carrier oils, coloring agents, and decorative items (optional).
11. Homemade Soaps
Soaps are pretty basic and come at the lowest rates in the supermarket. Even so, the demand for homemade soaps has always been there simply because a lot of people prefer natural and vegan ingredients in their soap.
You can always make your soap look fancy with different shapes, colors, and fragrances, but what will keep people coming back to you is the quality of the soaps!
To make soaps at home, you will need some pure lye, vegetable oil, essential oils, and distilled water. Colors, fragrances, and other decorative elements are optional.
12. Natural Scrubs
Scrubs can be used for the body, face, and lips. They are very much essential for getting rid of the dead skin cells and keeping your skin looking healthy and glowing.
The scrubs that you find in stores will contain a lot of synthetic ingredients, chemicals, and preservatives. Hence, people prefer homemade natural scrubs that get the job done without all the chemicals!
To make scrubs, you will need a natural scrub material like fine sea salt, brown sugar, oats, finely ground seeds, etc. Apart from this, you will need some carrier oils, essential oils, glycerin, and vitamin E oil.
13. Lip and Cheek Tints
The craze for lip and cheek tints is totally justified as they add a subtle color to our lips and cheek without making us look very made up.
When you add skincare benefits to a cosmetic product, it is going to get picked up by people in a matter of seconds!
Making lip and cheek tints requires beeswax, shea butter, vitamin E oil or coconut oil, and a natural colorant.
Handmade Clothes
👚
Clothing may be a basic necessity that people cannot live without. Even if the market is huge for clothing, the competition is in no way reduced!
People are always looking for cool new niche ideas in the field of clothing and apparel. Homemade apparel is one such niche that surely has a high demand of late!
To know more about starting an online clothing store,
click here
.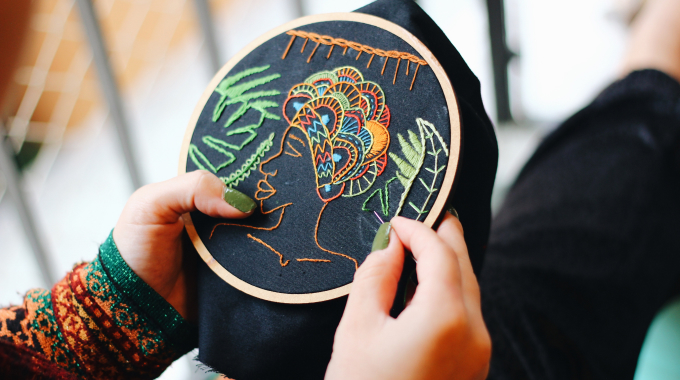 14. Tie Dye Clothing
This totally quirky and colorful type of clothing is just too hard to miss. It will catch everyone's eyes at the first look.
Even better, it is also the easiest to make at home.
All you need is a 100% cotton shirt or T-shirt, some tie-dyes in vibrant colors, soda ash, rubber bands, and ziplock bags. A clean place to work on and your creative mind is a must!
15. Embroidery Work
Embroidered clothing looks absolutely classy and elegant. The colors and patterns while embroidering are purely from the colorful threads and your charming handwork.
Embroidery work is very tiring and time-consuming, but it also has a very high-profit margin in current market situations.
All you need for creating embroidery work is plain clothing of any kind, some colorful threads, needles, beads, and decorative items. You will also need to bring in your embroidery skills and a lot of patience.
16. Crochet Tops
Crochet work is also a form of thread work that is put together with some colorful threads and expert sewing skills.
Making crochet tops is really easy if you have the required sewing skills and the profit margin again is really high here. You can create clothing pieces that come in standard sizes as well as made-to-fit items.
All you need for creating crochet-based apparel is crochet wool, needles, threads, measuring tape, pencil or market, and your sewing skills.
17. Printed T-shirts
Who knew that creating personalized T-shirts could be a profitable business idea?
People are always looking for ways to set themselves apart from others. Wearing a mass-produced T-shirt seems like a less enticing option compared to T-shirts personalized with prints like cartoon characters, movie shots, dialogues and quotes, smileys, etc.
You will need a T-shirt printing machine, some great designs and a lot of plain cotton T-shirts in various colors. You can sell both pre-printed T-shirts and print-on-demand clothes.
Still, wondering about how to start a T-shirt business online? Read here.
18. Pet Clothing
Pet clothing is a really popular DIY business idea in recent years. Even though people have had pets for a really long time, the concept of dressing up furry babies is fairly recent.
However, this business idea is currently booming and a lot of people have already started their own pet stores where they sell handmade pet clothing items.
All you need to make pet clothing at home is a sewing machine, some fabrics, measuring tapes, markers and your sewing skill.
Digital Products 🖥️
Digital products are a pure result of the revolution created by the internet. The concept of creating something online in one part of the world, and making it accessible to people anywhere in the world, is truly unimaginable, if not for the internet.
People have been running really successful businesses, creating digital products and selling them online. You can learn more about how to sell digital products online too.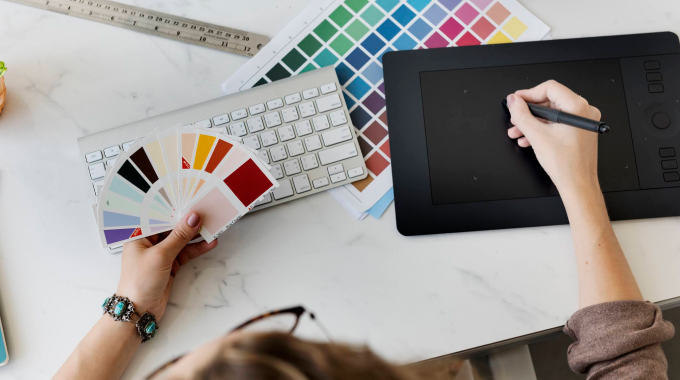 19. Digital Courses
Digital courses are the most famous and well-known kind of digital product that has been on the upward trend ever since the pandemic lockdown.
Platforms like Udemy, Skillshare, etc. have provided a golden opportunity for people who want to update their skills and students who are studying from home.
If you are thinking of making and selling digital courses, you need to be a subject matter expert in the field of education, a laptop with a quality camera, and good teaching skills.
You can also start online tuition if you want the learning process to be continuous and in real-time. Learn how to start online tuition at home.
20. Ebooks
Another amazing way to earn is by creating the product once and selling it multiple times. Ebooks can be fictional, non-fictional, or educational. You can write an ebook in any genre and sell it on platforms like Amazon kindle.
This product idea is for all the writers out there who have a lot of stories to tell people or a lot of information to share. All you need to create an ebook is a laptop to type and format the book!
21. Digital Art
Digital art is kind of similar to handmade paintings and artwork, with the only difference being that it is created on digital platforms.
The completed digital art is then priced accordingly and put up on a personal website or an eCommerce platform so that people can download and use it as they wish.
To create digital art, you will need a desktop or laptop, a graphics tablet and stylus, and professional illustration software.
Looking for more ideas for digital products that you can make and sell – here are a few digital product ideas.
Food
🥘
Food items are the most simple to make and sell online. Cooking is surely an art, but you do not need to be a professionally trained chef to start a food business. All you need is enthusiasm and zeal to start a business, good market research, and basic cooking skills.
Start by learning all about
how to start a food business online
.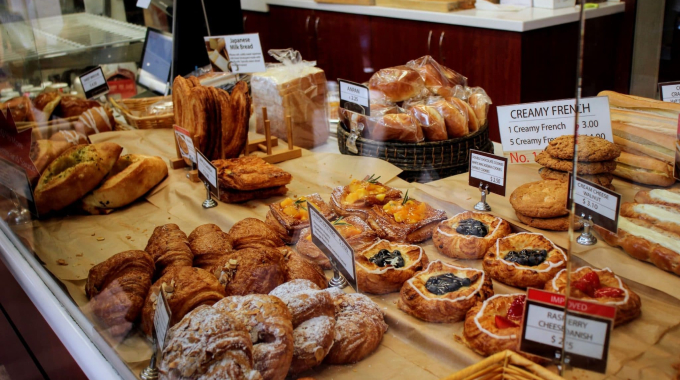 22. Sweets and Savoury
People may assume that sweets and savories are famous in the eastern part of the world alone. However, that is not the case. People all over the world enjoy sweets and savories.
From custard to crème brûlée, mooncakes to mochis, desserts are an integral part of our life. And who wouldn't want some roasted nuts or fried crispies to go with those desserts?
Once you have chosen the kind of sweets and savories that you want to make and sell, all you need is the ingredients and your cooking skills.
23. Baked Goods
A narrower version of sweets and desserts. Making baked goods like cakes, cupcakes, tarts and pies, bread, brownies, croissants, etc. is also a winning food business that you can start today.
If you love baking and want to flaunt your skills, this is the right business for you. By selling online, you can cut down on a lot of overhead charges, making it a really profitable business for you.
To start a baking business, you will need a good quality oven, baking ingredients, measuring cups, moulds, electric whisk, etc.
24. Vegan Food
Vegan food is the kind of food that excludes any animal meat and products derived from animals like milk, butter, cheese, etc. They are made completely from plant-based ingredients.
People who want to stand up against animal cruelty prefer veganism. Making the kind of food that is vegan and tasty could be an amazing business opportunity, especially as you will be targeting a niche audience.
Making vegan food requires a good knowledge of ingredients as to what is vegan and what is not. That along with good cooking skills and some creativity and you are good to go!
25. Juices and Shakes
Juices and shakes are also a profitable business that you can consider, especially if you are starting out in the food business.
It is also the easiest and you do not really need a lot of cooking skills to make and sell juices and milkshakes.
All you need to start this business is a bunch of fresh fruits and milk, a good quality blender, packaging material and that's it.
26. Pet Food
Pet food may seem like a confusing combination of ingredients, but it really isn't. People can always buy packed pet food from stores, but they are very expensive and filled with preservatives and chemicals.
If you are a vet, it gives the business a lot more credibility. However, you can always consult a vet at your location while formulating the food.
To make pet food you will need the freshest ingredients like meat, eggs, rice, and vegetables. To formulate it correctly, consult a veterinarian.
If you are looking for more ideas for your food business, here are some of the best food business ideas for you.
Natural Beauty Products 🧴
One area where there is growing demand is the handcrafted beauty products market, which uses natural, organic, cruelty-free, and vegan ingredients. Natural products promise to uplift one's health and make one's beauty stand out.
Organic ingredients are also as good for the planet as they are for people.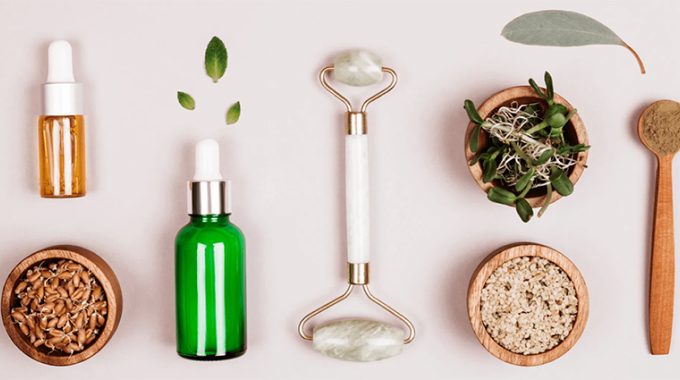 28. Shampoo bars
The growing appeal of shampoo bars for consumers comes from the promise of natural ingredients, diverse ingredient combinations, and the need for zero plastic packaging. Unlike liquid shampoos, they also need no chemical preservatives and can last for long periods before use. You can create, package and ship shampoo bars, with ease, from the comfort of your home, and this has become a successful product for creators to market via their online shops.
29. Lip balms
While many commercial companies make lip balms, they tend to use chemicals that affect lip and skin health. Home creators are coming up with unique options such as lip scrubs. They also use ingredients from their home gardens to make an array of lip balms. You can experiment with a wide range of ingredients based on the problem you are trying to address.
30. Powder face wash
Though liquid face washes are available, powder face washes are growing in their appeal for several reasons. Ease of use is one. You just need to take a little powder in the palm of your hand, dab a few drops of water, gently lather with your palms to build up the foam, and then apply it to the face. Since it is a dry product, it does not need any chemicals for preservation. You can also package with plastic-free materials.
Another USP is that they are easy to carry when traveling. So, do advocate these advantages in your brand information.
31. Curly hair products
Consumers with curly hair are now seeking products that celebrate and support their curls, not tone them down. You can create shampoos, shampoo bars, hair serums, conditioners, and hair oils that are custom-designed to complement curls. This is a highly underserved market; hence, there is a great opportunity for you to hone your craft and build a thriving business.
32. Herbal hair oils
Though commercial hair oils exist, consumers are looking for custom-designed products suited for various textures and hair and scalp-related problems. Hair loss, dandruff, and premature greying are some common concerns. Consumers also want the ingredients to be fresh and free from industrialization. You can offer a mix of standardized products and also develop custom-designed products for specific client needs.
Baby Products 👶
Parents are becoming more focused on the quality and safety aspects of the products they buy, besides factoring in convenience.
Here's a look at what's up and coming in the baby aisle due to major gaps in the market. By learning a skill connected to these products, you can become a baby product specialist and carve your niche.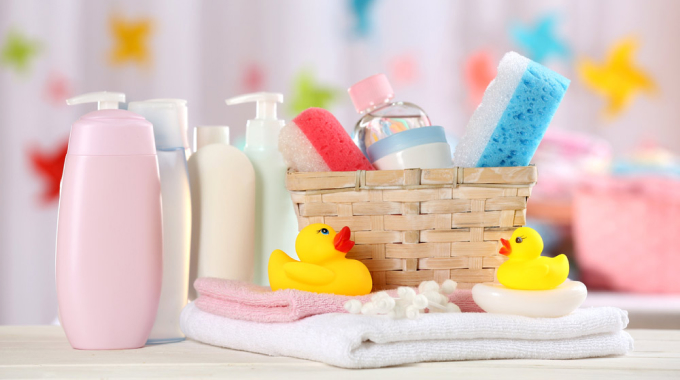 33. Baby carriers
For parents on the move, baby carriers come as a solution to help them carry their babies easily and prioritize safety. Baby carrying is an age-old tradition that dates back many centuries.
However, several commercial baby carriers lack the ergonomics that support good baby posture and girth. The materials used can also be toxic and lead to rashes.
You can capitalize on this opportunity and launch custom-designed, handmade carriers made of breathable cotton to deliver higher value to new parents and to keep babies comfortable.
34. Baby sensory toys
Creators are launching an array of sensory toys using natural, non-toxic materials. They are also creating toys that stimulate the baby and awaken their various senses.
This leads to active cognitive and motor skills stimulation. By making baby sensory toys fun, attractive, safe, and educational, you can build your niche in this space.
35. Baby nursery decor
If you have a creative streak, nursery decor is another product category to tap into. Consumers are always looking for customized, unique solutions to light up their baby's room.
This can include artwork for walls, table surfaces, cushions, floor rugs, and lamps. You can experiment with color, themes, and the overall vibe.
36. Baby rattles
Commercial rattles often come with toxic materials and hard surfaces. On the other hand, creators are experimenting with materials like crochet, cloth, and canvas, which are soft and safe for the baby.
Handmade baby rattles can come in various colors and shapes. For instance, animal-shaped rattles are popular and come with a learning curve.
37. Baby booties
Creators are experimenting with baby booties made using traditional crafts such as crochet, which give a unique look and have a snug, custom fit for babies. Baby booties can also come in different shapes, such as boots and sneakers, with details like fur trimmings. Put on your fashion and product designer hat when designing your line of baby booties!
Fashion accessories 🎀
Handmade fashion accessories look classy. They stand out because of the maker's creativity and are also not easy to replicate in large numbers. Another value dimension is that they create space to uphold age-old crafts that discerning consumers revere.
Here's a curated list of handmade, crafted, customized fashion products brewing in the creative fashion corner.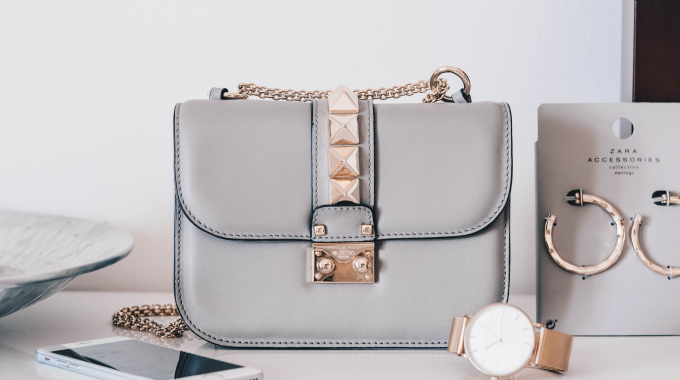 38. Cloth headbands
Headbands raise the vibe of any look. They can be made from a wide range of prints, materials, and designs for casual and formal looks. You can also use crafts like crochet for a traditional but chic handcrafted look.
39. Crochet mufflers
Mufflers are a great accessory to add some spark to any outfit. Creating unique-looking pieces with an array of designs will encourage fashionistas to experiment and own their style.
You can get creative with colors, combinations, width, length, and designs. This one has great potential to be a premium product, too. Another fun idea is to make matching mommy and child-size mufflers as a combination. Fashion with friends and family makes it more fun.
40. Spectacle holders
It's a common problem to misplace one's glasses, especially if individuals are always on the move. Spectacle holders keep one's glasses safely strung around the neck or perched on one's head.
However, today, this is not merely a functional item; it is also doubling up as a fashion accessory that instantly grabs attention. You can get imaginative when custom-designing glasses holders in terms of the colors, motifs, and design. For instance, you can add small handmade flowers or stars to line the threads. Or you can experiment with tassels.
41. Handmade earrings
One of the fastest-moving types of jewelry is earrings. Handmade earrings present an opportunity for great creativity and craftsmanship.
You can create a combination of many different types of material, textures, styles, and handicrafts – cloth, metal, crochet, coconut, terracotta, tassels, wood, etc. You can build a whole new signature brand by creating your unique line of jewelry.
42. Trendy masks
Though the height of the pandemic is past us, new waves are constantly threatening to make an appearance. So why not bring a little fashion to a key safety accessory like the face mask?
You can turn the art of making face masks into a product that is also fashionable and trend-setting, besides being fully functional.
High-nutrition Foods 🍜
Since the pandemic, consumers have been focused on finding foods that help build immunity and come with natural, nutrient-rich ingredients.
They are also willing to pay more based on the ingredients' authenticity. Here's what's on the menu in the handmade food category.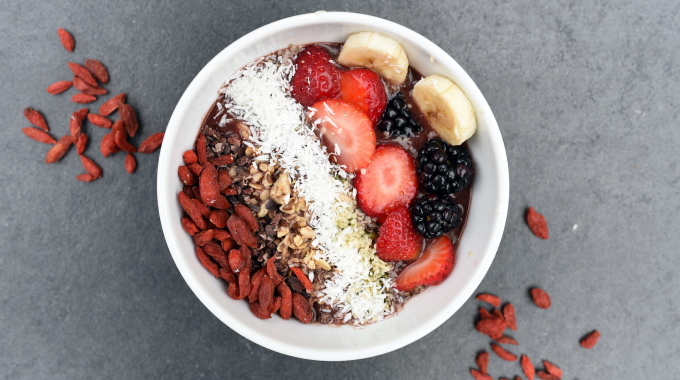 43. Homemade dips
Today, consumers seek homemade dips low in sodium, refined sugar, and refined flour. This is because of the addictive nature of processed foods made from an excess of such ingredients, which tend to enter the bloodstream quickly with hazardous results.
This has inspired home chefs to make their very own signature homemade dips in smaller batches, which tend to fly off the shelves in a jiffy. Paying close attention to the quality of ingredients becomes a win-win for health-focused consumers.
44. Tea-time snacks
Today, you can create a wide array of baked tea-time snacks made from high-nutrition foods like millet, quinoa, herbs, and vegetables like beetroots and sweet potatoes. Another great option is cookies that use organic, unrefined sugar and jaggery and offer nutritional value and flavor.
This trend signals a shift in consumers who are unsatisfied with the saccharine sweet flavors and greasy texture of existing options. It's not only the calories they are counting but also the nutritional value of what they consume.
45. High-nutrition chocolates
Most commercial chocolates stir up the flavor by using large amounts of refined sugar.
However, there is a growing market for alternative chocolates that come with a mix of ingredients such as high-quality cocoa, nuts, fruit and unrefined sugars, and jaggery. These chocolates have the potential to also become premium products.
46. Granola bars
This high-nutrition snack can double up as a meal or be consumed before a high-energy workout. However, the commercial options use a lot of preservatives, and the nutrient content is also watered down.
You can use your knowledge of nutrition and food to make nutrient-rich products that raise the (granola) bar!
47. Moringa products
Moringa is high on multivitamins and iron and has many therapeutic benefits. It also helps in boosting immunity and relaxing the body.
It is easy to grow in your backyard or kitchen garden, and you can make it into consumable products like powders. Additionally, it can be used in hair oils and face wash.
There you go. 45+ things that you can make and sell online and start a business from the comfort of your home.
How to Sell?
Once you have decided that you want to sell homemade products, it is possible in these 4 easy steps.
1. Choose your product
First and foremost, choose the product you want to sell based on your skills, talents, and proper market research.
You can choose from the list of product ideas mentioned above or you can research and find the niche that works best for you.
If you are wondering what other items can be sold online, here is a list of top trending products to sell.
2. Pick a name for your business
Branding is an integral part of starting and running a business.
This starts with choosing the right name for your business. Choose a name that represents your business accurately and also resonates with your target buyers.
3. Research your target audience
Marketing your business gets easier when you have researched and found your target audience.
Catering to their needs and their immediate issues will gain your business instant recognition. Growing your business from there will be a lot easier.
4. Cash in on the seasonal festivities
You can sell your handmade products throughout the year, but the boom in sales during the festive season is something that you should be prepared for. It is a golden opportunity!
Create gift sets, combo packs, and personalized product options during the festive seasons to attract a lot more customers.
Where to Sell?
Starting a business might have been a mountainous task back in the day. However, the rise in the eCommerce industry has made it a lot easier for people to start a business these days.
If you have decided that your business is going to be DIY things that you make and sell, then starting your own online store is your best bet.
You can reduce your investment and overhead charges by a considerable amount and having an online store allows you to scale your business as and when you need.
You can choose an eCommerce platform that works best for your business and your budget. We have rated 10 of the best eCommerce platforms for your benefit.
Dukaan is one of the best eCommerce platforms for starting a small business online. This is mainly because it is a very easy-to-use platform.
Some of the attractive features of Dukaan are:
It is easy to use
No technical knowledge required
Very budget-friendly subscriptions
Premium tools and plugins to help with your business
Easy connect with social media platforms
SEO-friendly marketing options
Integrated payment gateways
A huge array of plugins
Useful business tools
24/7 expert customer support
Here is a video on how to get started on Dukaan quickly and easily:
Choosing the right eCommerce platform can make a huge difference while you are running a small business, especially all by yourself!
Summary
In this article, we have given you a basic view of what products you can make and sell from the comfort of your home along with 45+ product ideas.
We have also briefed you about how and where to set up your store to sell the products you made.
Today, anyone with the talent and passion for making things is looking for ways to make a passive income out of it.
And now, you can too. Just follow the 5 steps mentioned above and create your online store on Dukaan.
FAQ's
What is the easiest thing to make and sell online?
There are a lot of things that you can make easily and sell them online. The best option is anything in the food industry like healthy foods, alternate foods, juices and salads, pet foods, etc.
What craft items will sell fast?
Craft items that sell fast are bookmarks, pet tags, keychains, jewelry, personalized items, etc. You can also make and sell wall hangings and other easy home decor items.
What can I make homemade and sell?
You can make and sell items like bath bombs, soaps, candles, gift baskets, jewelry and hair accessories, etc, from the comfort of your home.
What handmade products are in high demand right now?
Some of the handmade products that are in high demand right now are jewelry, hair accessories, beauty and skincare products, pet products, etc.
Where can I sell stuff for free?
You can sell stuff for free on Facebook marketplace or Craigslist. However, as your business grows, it becomes close to impossible to better manage your business on such platforms.
So it is smarter to choose an eCommerce platform like Dukaan, where you can start your own business in under a minute. Dukaan also offers a free trial for 14 days for you to get accustomed to the platform.