You don't have to burn the midnight oil to learn how to start a candle making business online. Our article contains a detailed breakdown of the entire process.
The candle industry is on fire (figuratively of course) with it witnessing a growth of $2.3bn in 2022. Your creativity can be transformed into products that people treasure and display in their homes when you create candles.
In the past few years, candles have found a wide range of commercial use, from illuminating restaurants to soothing clients in spas and massage parlors to decorating venues at weddings, among countless others.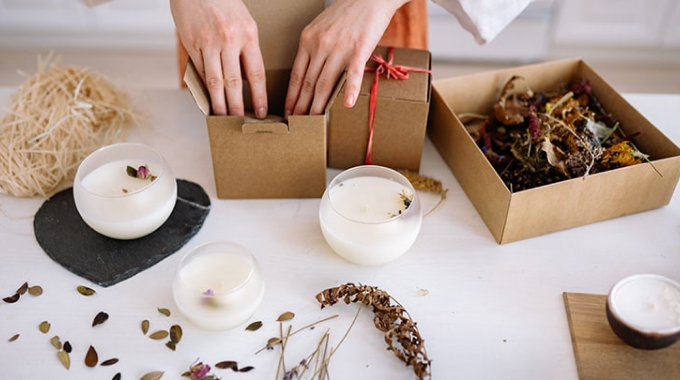 As a business idea, it is easy to start, requires minimal startup costs and might we add, incredibly creatively satisfying. Learning how to make candles is highly lucrative as well. Having the skill to make candles is a very viable and scalable business.
So, if you are an expert in making candles at home that your friends and family can't get enough of, you could be making bank by selling them online. Like the idea but don't know where to start? Keep reading the article till the end.
How to Start a Candle Making Business – 9 Step Detailed Guide
All things said and done, let's jump straight onto how you can start making money as a candle entrepreneur. Here are the steps to successfully sell your homemade candles online.
1. Find out your target audience
Before you embark on your candle-making journey, you need to know who you are creating your products for. This audience demographic that you cater to will be your potential clients. Thus, it's essential to direct your efforts into creating a product that'll appeal to them.
A clear bifurcation of the segments you can target can be broadly categorized into:
Mass market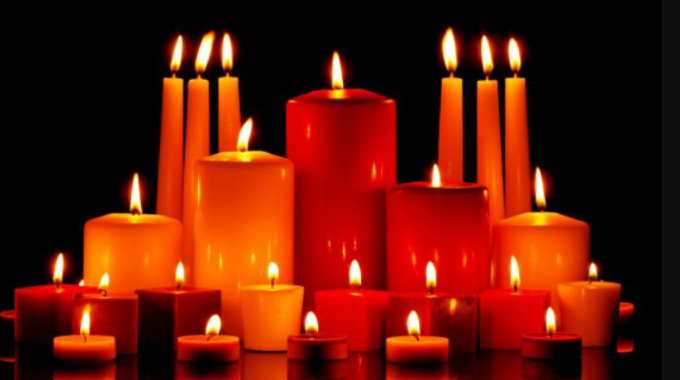 This segment contains customers with smaller budgets. If this is the demographic you are targeting, focus on pricing your candles economically (ideally between $5 to $10 dollars).
For the same you can manufacture candles with basic colours and simple fragrances.
Mid-market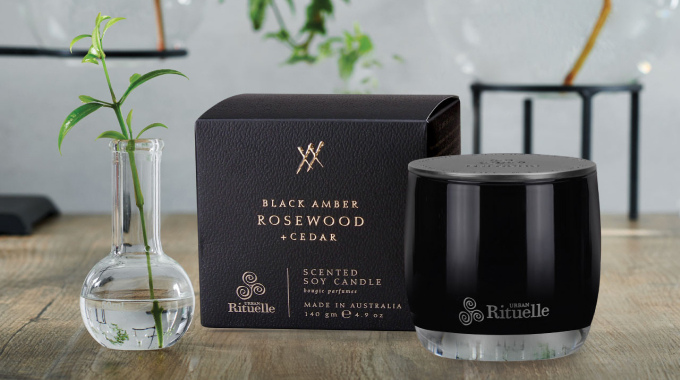 This mid-tier segment caters to audiences with a broader taste. You can create candles with decent fragrances like rose water, basil etc. and varying shades.
Keep in mind that these candles will be costlier to produce compared to mass market ones. When making candles for this market segment, you can expect to spend around $10-$12 per unit on manufacturing.
Luxurious market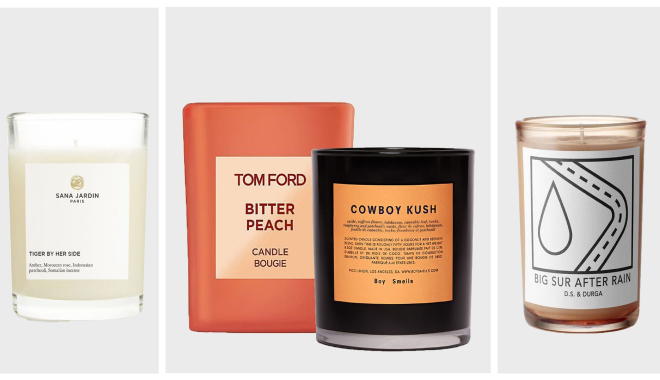 A fairly new and quickly growing segment, buyers in this segment are looking for premium quality candles with aesthetic finish. For this segment you can price your candles comprehensively based on your skills, the cost of materials used and other charges incurred while manufacturing.
If you are targeting this audience, we suggest you go all out. Choose the best and most premium raw materials, from the wax to the wick to branding. There's a huge room for customization in this segment from the formulas to the scents and the designs.
2. Thorough market research for the win
Once you have decided which segment of customers you want to target, it's time to research on how to make your product enticing to them. This research will form the foundation on which you will build your brand.
This stage is literally a test of how well you can surf the internet to find out the information you need. Scour the internet for everything from identifying your competitors, analyzing why people like their products and what's keeping their brand afloat.
Find out answers to questions like:
Who are your competitors, what type or products they are making and what can you do differently from them?
What is your vision for the brand?
What kind of candles sell the best in this segment?
What is your expertise and which segment is best according to your skills.
What method of selling online is most viable for the niche and segment you've chosen.
What kind of manufacturing costs and capital you can invest initially.
What profit margin do I want per unit, and per batch?
Be mindful of what conclusion you come to at this stage, as it will form the basis of your business' branding and marketing endeavours later.
3. Take Note of the Legal Requirements
As with every business, you'll need to procure certain licenses and permissions before you start selling your products.
These certifications will assure customers that every aspect of your manufacturing process is undertaken keeping the highest standards in mind. As a result, customers are assured that quality products are being delivered to them.
Some of them are mentioned below:
Check out the candle industry standards put forth by the National Candle Association that you need to abide by. (especially specifications about the containers, emissions etc.)
Find out the latest safety codes and regulations that you need to abide by while manufacturing and packing for your candles.
Ensure that the labels on your candles clearly list all the ingredients used, and are in accordance with the terms described in the Fair
Fair Packaging and Labeling Act by FTC.
Additionally, you are also required to mention the fire safety guidelines that should be followed when using candles to avoid fires.
These standards and guidelines might differ from place to place, so ensure that you do your thorough research into the restrictions applicable in your area.
4. Let's get to branding
Branding is more than just telling your brand story, but expressing how you want your clients to perceive your business. With branding, your motive is to simulate an experience rather than pitch your brand.
When building your brand, try to come up with a narrative that compels your customers to form an association with your business.
There are tried and tested branding tactics that you can utilize. Let's explore:
Product photography
If you have spent hours and hours perfecting your craft of making candles, the images you upload of your products should also do it justice.
Product photography is a key element in optimizing sales. Especially with products like candles, you need to be careful that the photos you click clearly capture their intricate details and textures. This helps your customers better gauge the products they are planning to buy.
Here are some helpful product photography tips:
Make sure your candle's shape and label is clearly visible in your photos.
Play around with different angles to find which is the most flattering to click pics of your candles.
Make sure your lighting setup is on point before you start photographing your candles.
Use either a plain or a contrasting background to bring out the finer details in your candles.
If needed, create a 360° video of your candle to give your customers a more comprehensive view.
Product descriptions
Online sales are different from brick-and-mortar stores because you cannot physically inspect the items. Then how do you convince the buyer about the authenticity of your product? This is where product descriptions come into play.
By writing accurate and descriptive product descriptions of the products, your buyer will know exactly what they are purchasing, helping in avoiding any conflict later. It takes out of the element of surprise (something very common with online shopping) and helps the customers in making an informed purchase.
Product descriptions not only help with SEO, they're also a great marketing tool. A well-written product description can persuade customers to make a purchase.
While writing product descriptions, ensure you include all the essential details you'd like your customer to know, and avoid giving any value information.
Visual Identity
Your business' logo, website, social media handles, packaging etc., forms the base of your visual identity. It's a direct way of influencing your customer's perception about your brand.
For your candle business, pay special emphasis on your choice of brand colors, imagery used for branding and the aesthetics of your products. Design the aesthetics of your candles keeping your target audience in mind, and the identity you want to create for your brand.
Unique or interesting fragrances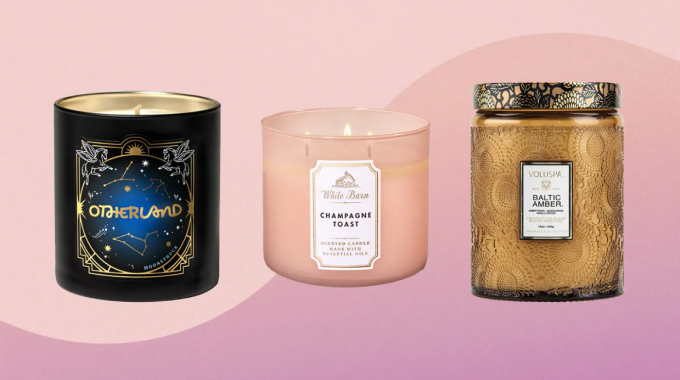 At the end of the day, the fragrance of your candles is the main selling point of your business. Selection of candles is largely determined by how unique and exciting they smell.
The best way to stand out among the crowd is to infuse interesting fragrances in your candles. Invest time in creating new blends that will help you build a loyal customer base.
For example, instead of always going with the standard floral and woodsy scents, you can also create a line of more complex and sophisticated scents that your competitors don't offer. This will help you immensely in strengthening your roots in the industry.
By producing candles that are one of a kind in terms of fragrances, you will be able to profit off from returning clients.
5. Make your candles (at home)
Now that everything is settled, let's jump onto how you can make candles at home and sell them online.
Making candles at home is not a very tedious process. There are plenty of candle types that you can easily manufacture at home. The basic ingredients and the candle making process are the same.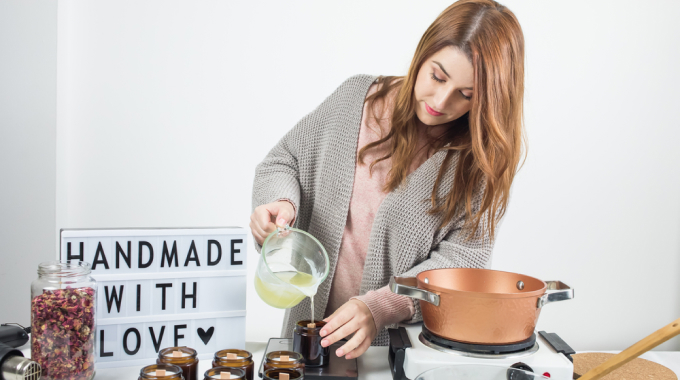 However, if you want to create your own customized recipe and add your own unique touch, tweak the ingredients slightly until you are pleased with your blend.
Let's talk about the specifics of the process now:
Source for your stock
To start the process, you need to collect all the basic materials. Before you invest into the raw materials, be sure about the type of candles you want to make, the standard of raw materials you want to use (from wick to the fragnance to jar materials ) and how you would like to brand your candles (custom-made labels, printed labels etc.)
If you are starting small, there are plenty of items that you can find lying around your house like cotton for the wicks, mason jars as candle containers etc. And there's always an option of starting with a basic soy candle and then scaling up as per your budgetary constraints.
Here's a list of the standard products that you'll be requiring:
Your choice of wax.
Wicks.
Essential oils or fragrance essence of your choice.
Spatula.
Thermometer.
Pans for making a double boiler/ microwave to melt the wax.
Spatula.
Super glue for fixing the wick to the bottom of the container.
Scissors for cutting the wick to the desired height.
Measure and prep your materials
Next up, it's time to prep your procured materials. The following is a brief overview of the process:
Read the instructions on the back of your wax packets to get it ready for making candles.
Make sure to exactly measure the heated wax and fill each cup with the same amount.
Melt your wax using the correct procedure. The best way is to microwave it, stirring every thirty seconds in between. You can create a double boiler on your kitchen stove.
Use your thermometer to check the temperature of the wax. Fragrances and essential oils mix well around 185 degrees.
Utilize the time it takes to melt the wax to glue the wicks to the containers. The easiest way to keep the wick straight is by wrapping it around a stick to balance it on top of the jar.
Once the glue has dried, you can fill your container with the mixture.
Incorporate your scents and personalize your candle
At this stage, your mixture is ready to be infused with your choice of essential oil and fragrances. Slowly stir it in the ratio of one ounce per pound of wax used.
It's a good idea to color your candle in the same shade as the fragrance. Apple scented candles, for example, look good in green. But this is not set in stone. You can also choose colors that look coherent with other elements you are using in your candles for decoration.
Next, it's time to add colours to your candles.
Before you get to mixing, check that the mixture has cooled down enough. Ideal temperature is around 130 to 140 degrees Fahrenheit.
To achieve the perfect shade, make sure you add your wax dyes drop by drop and mix well. You can also use non-toxic crayons to give color to your candles.
Let your imagination run wild here, and experiment until you find the color you are looking for.
Put in the finishing touches
Your masterpiece is in the final stages of its creation.
Now that your concoction has cooled down to the correct temperature, you can pour it into the jar. Only fill the container upto the three quarters level first.
Make sure you keep the wick intact and erect, avoiding pouring the mixture over it.
Allow your pour to firm up properly before going in with the final pour.
Add any remaining decoration bits like flower petals, seashells etc.
Trim the wick to the desired length. Snip off any extra wick material if required.
Your candle is now ready to be sold online!
6. Price your candles
Before creating an online store to sell your homemade candles, you need to decide what price you are going to charge for them.
Fortunately, given the niche you choose, you already have an idea about the price range. That makes it easier to set a specific price for your products. You just need a lot more direction to price your candles appropriately.
Take into account all your variable expenses (depending on the number of candles you make) and fixed costs (constant costs per unit) to find out the total cost.
Here are some pointers to consider while pricing your candles:
Cover the base prices of the raw materials you are using. Compute all costs from sourcing to production to fulfillment.
Add the profit margin you would like to earn per unit to the computed costs.
Don't forget to add labour charges to your sum total. Especially if you put in a lot of expertise and skills, you should be charging more.
Consider what your counterparts are charging for a similar product. The strategy here is to price your products competitively while still allowing for earning a profit.
Analyze the market standing of your business. Ensure your prices match its perceived value among the customers.
The industry standard is to charge three to four times the total costs when selling online. If you're just starting, even a profit margin of 25% to 50% is a good starting point.
7. Build your online store
Now that your candles are ready to illuminate the homes of your patrons, let's talk about how to get them there.
There are a couple of options you can consider to sell your candles online. You can sell your candles on a marketplace, social media, or create an online store.
Though all of these options are viable, we recommend you start selling online with a dedicated eCommerce store.
While it may seem intimidating to sell from your eCommerce store rather than on an established platform or social media, there are certain pitfalls with the other two options.
Marketplaces like Etsy, Amazon etc. and social media come with a dedicated audience and a selling system in place, but your business won't stand out on an already densely populated platform and the chances of building a brand identity is negligible.
Not to forget that your business and profits will be impacted by changes in algorithm and the hefty transaction fees some these platforms charge. Additionally, these platforms do not allow you to connect with your audience or come with any tools that help you track your business' growth.
Dedicated eCommerce store builders on the other hand, come equipped with all essential features needed to start, manage and grow your business into a brand. The level of control you get over your business with an eCommerce platform is incomparable with the other two alternatives. When selecting an eCommerce platform to build your online store, choose a platform that is scalable, easy to use and feature dense.
Dukaan is a DIY, highly scalable eCommerce platform that enables you to launch your business online in under a minute. It comes equipped with all the advanced eCommerce features needed to efficiently scale a business. Highly intuitive to use, you don't require any prior design experience or coding knowledge to sell products online using Dukaan.
Dukaan also has a vast business tools and plugins library that you can utilize to optimize your selling experience. You also get a 7-day free trial period to explore all the functionalities that a Dukaan-powered store enjoys.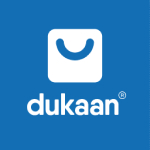 Launch, scale and manage your online business with just $14.99 on Dukaan. Annual plans start at $149.99 only.
8. Package and ship your candles
Candles might look study but actually are quite fragile. Improper packaging and shipping of candles can lead to them on route. Not only does this create a bad impression on the customers, but also is a waste of time and effort spent painstakingly crafting every candle to perfection.
You need to take proper care while packing candles to ensure they reach your customers intact.
Let's see what practices you can adopt to avoid accidents during shipping and transit.
Packaging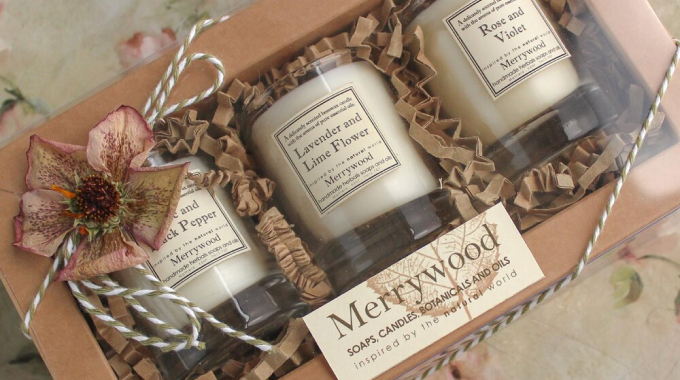 Pack your candles securely by wrapping each unit in a soft material. A good idea is to wrap them separately with either bubble wrap or tissue paper to prevent them from scratching, mushing or melting into each other.
This becomes more crucial if you are shipping glass encased candles. Since glass is extremely fragile and can break easily, you need to wrap them properly by covering all their edges to avoid chipping the glass or cracking the wax.
The idea is to create a cushiony environment that keeps the candles stationary in their place gently.
Shipping
The best way to ship your candles is by packing them in heavy duty boxes that stay damage-proof during shipping. Also ensure you properly seal the boxes close with tape.
You also need to take precaution while shipping candles during the hot summer months. Since candles are prone to melting due to heat, it's important to keep them cool during transit.
For the same, you can use air pillows or cool/ frozen gel pads to insulate the candles and keep them cool. And if you have the means, it's best to arrange for express shipping.
Another word of caution here, as enticing as it may seem, do not freeze your candles before shipping. It makes them prone to cracking.
9. Curate a marketing plan
After your store is all set up, it's time to promote it over various marketing channels. How well you market your store directly affects your sales, brand recognition and the customer base you build around it.
Let's look at some marketing strategies and channels that you can use:
Pinterest
Pinterest is a marketing goldmine for candles. People come to Pinterest for home decor inspiration, and it is the best platform to showcase your products to audiences with buying intent.
A lot of big companies and brands use Pinterest to market their products, so make sure you definitely include it in your digital marketing toolkit.
Social media
As a candle business owner, it is crucial that you leverage the benefits of selling them on visual-heavy social media platforms like Instagram, snapchat etc. Apart from increasing your sales, you can also utilize these social media platforms to interact with your followers and humanize your brand.
Curate a cohesive and aesthetic looking Instagram feed to lure people onto your page. You can also repurpose user-generated content to showcase your candles' popularity.
Another great way of using social media for your marketing endeavours is by using the trending media formats like reels, stories etc. to promote your store.
Holiday sales and promotions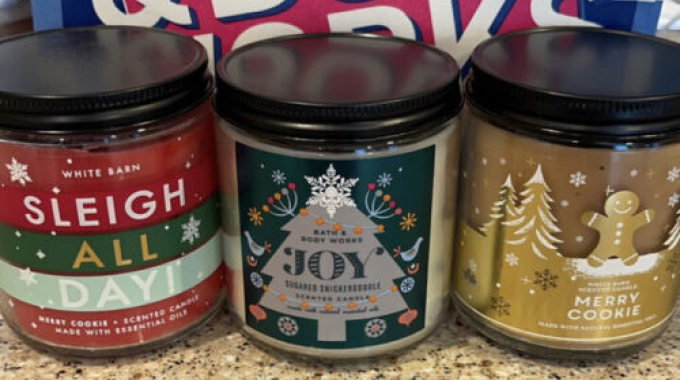 Candles make for the perfect gifts during the holiday season. You should definitely monetize off of the surge in the demand around this time. To increase your sales, you can introduce limited-time holiday themed candles, launch bundle offers or exclusive discounts on your store.
You can also create an email newsletter to promote holiday sales and exclusive offers.
Post customer feedback
Nothing works like the oldest marketing trick out there: posting customer reviews on the product pages. Word of the mouth is the best way to inculcate trust about your products and brands in the mind of the new customers.
Why make candles at home and sell them online?
Easy to sell
Homemade candles are easy to sell anywhere, from marketplaces to dedicated online stores. They are also very convenient to store, ship and stock.
Affordable to start
You can start your candle making business with very little money upfront. Even the raw materials and equipment needed to manufacture candles is very economical.
Highly customizable
It's easy to add a personal touch to your candles with so many different materials and scents ready at your disposal.
High scalability potential
The basic process of making candles is very straight away. As you perfect your craft, you can start experimenting with your creations.
Types of candles you can make at home
You can manufacture and sell a wide variety of candles from home. You can freely choose to make and sell any candle of your choice as there is already a well-established market demand for every kind.
Plus, there's no limit on how you can customize it, making manufacturing candles all the more fun!
Here are a few types of candles that you can manufacture from the comfort of your home:
Paraffin wax candles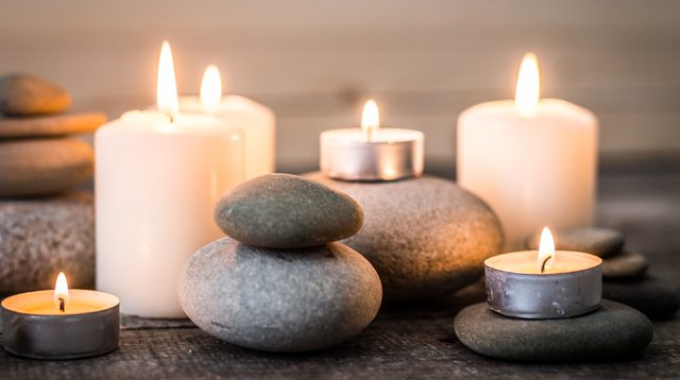 It is the most economical and simple to make among the entire list. They hold fragrances well and can be easily customized in any color and style. Since these candles do not contain any special additives in them, they can be used to make everything from pillars to votives to tea candles.
Soy candles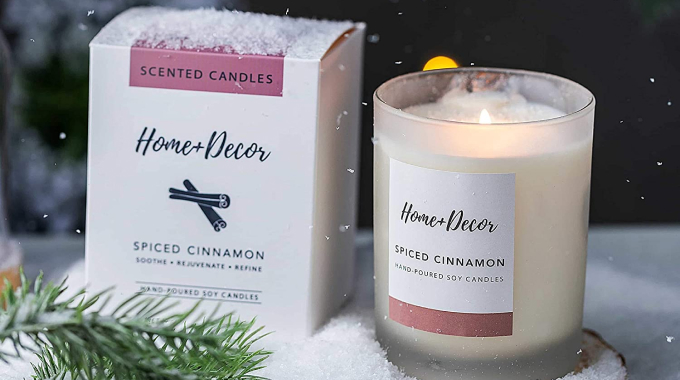 A natural and renewable alternative to paraffin candles, soy candles are highly preferred by people who are looking for eco-friendly alternatives to paraffin wax candles. Made from beeswax, these candles burn for cleaner and for a longer duration, providing better monetary value. These candles are a hot favourite of people because of their bright, almost fluorescent cool-toned glow.
Scented/ Aromatherapy candles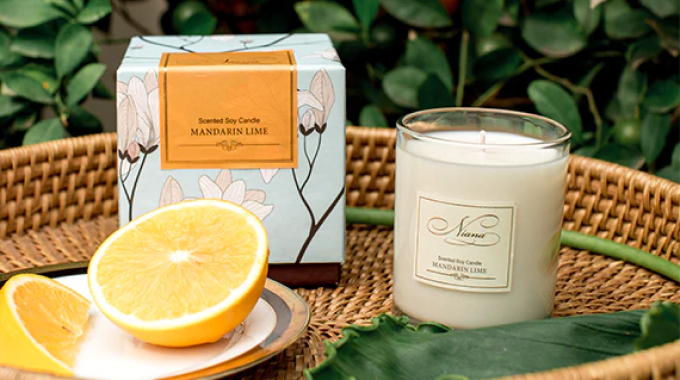 The fastest-selling candles on this list, scented and aromatherapy candles literally sell themselves! These candles contain essential oils or artificial fragrances that give off a pleasant fragrance as they burn. From lavender to oak to pumpkin spice, you can infuse any smell you want to create these soothing scented and aromatherapy candles. They also sell well during the holiday season.
Vegan candles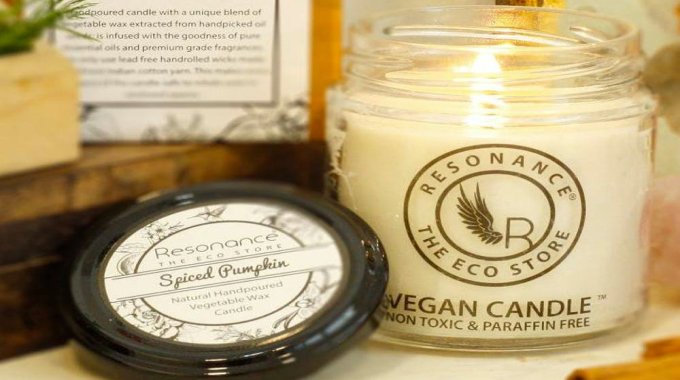 Vegan candles are all the rage now, thanks to the growing segment of people interested in buying candles made from plant-based ingredients. You can tap into this niche by making candles that do not contain animal byproducts. You can use a mixture of natural ingredients like coconut or soy wax to produce your own line of vegan candles.
Decorative candles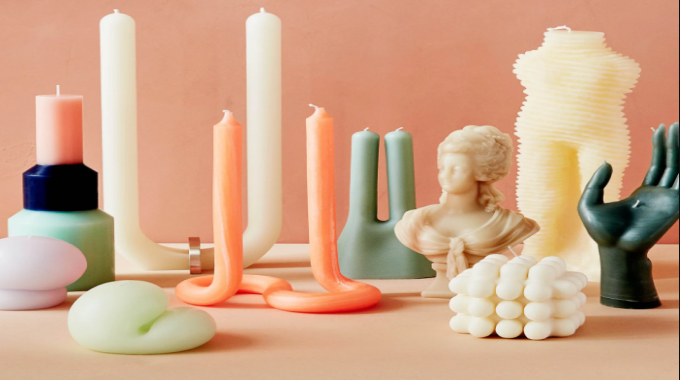 Sky's the limit when it comes to the colors, shapes and sizes that you can give to decorative candles. They are perfect for people who prefer looks over usage, and it's no wonder that many people prefer to keep them as aesthetic showpieces. You can unleash your full creativity if you get into the business of manufacturing decorative candles.
Birthday candles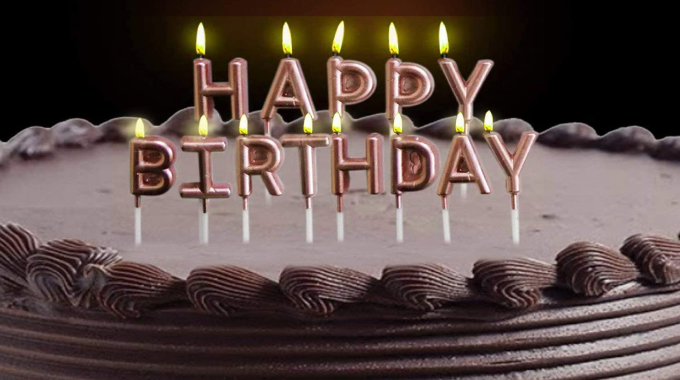 Gone are the days when birthday candles were plain and tiny cylindrical shapes. The same modest birthday candles today are available in the market in a zillion designs and types. (like the magic relighting candles) It's also the one candle niche whose demand will never die. If you are looking for something that is easy to make and has a steady demand, birthday candles are your best bet.
Gel candles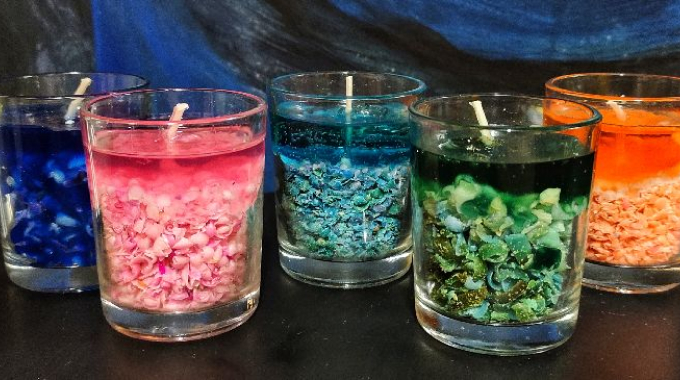 Gel candles provide the best of both worlds: a decorative design with good luminosity. Made out of a combination of resin and mineral oil, their characteristic clear look is what makes them attractive. These see-through candles are often decorated with objects like dried flowers, berries, shells, petals etc. to add a more decorative touch. Apart from their beautiful designs, they are also preferred by people as they burn twice as long and brighter than normal paraffin candles.
Best Tips to Sell Candles Online
Whether you are new to the online selling, or have been in the game for a while now, the following tips will prove to be helpful in selling candles on the internet successfully:
1. Bring your A-game while photographing your candles. It's absolutely essential to click amazing photos of your candles to lure your customers into making a purchase.
2. Stage your candles while photographing. Make it easy for your customers to envision the candles as a part of their decor.
3. Increase sales opportunities. Utilize different cross-sell and upselling strategies like subscription boxes, seasonal bundles etc. to create more selling possibilities.
4. Send exclusive coupon codes and deals to your existing customers to entice them to place orders more frequently.
5. Leverage holiday sales. Candles make for great gifts during the holidays. Push exclusive sales and offers to optimize your sales. You can also look into creating exclusive marketing ad campaigns targeted at your potential customers.
6. Stay updated with the trends. Keep a tab on what is trending in the market and use those insights to brainstorm new product ideas, designs, fragrances, marketing campaigns etc. to promote your products.
Summarizing
With homemade candles solidifying their place as a staple home decor item, selling candles online surely makes for a highly viable business income. And if you are still on the fence about starting your online candle making business, here's a reminder that this industry is expected to reach $838 billion by 2027.
By now, you already know everything you need to start and manage your own candle making business. With these actionable steps in mind, we suggest you wait no more and take the plunge into creating your own empire by selling homemade candles online.
Start your online store with Dukaan today!
FAQs
1. How do I sell my candles from home?
The best way to sell your homemade candles is to create an online store and sell online using it.
Dukaan
is a great eCommerce platform that enables sellers to start their store in under a minute. You don't require any coding skills or design experience to sell using Dukaan.
2. How can I increase my candle sales?
To increase your candle sales, you need to indulge in marketing activities to promote your store and bring traffic to it. Dukaan comes equipped with a plethora of
built-in tools
and
integrated plugins
to make marketing your store easier.
3. Is candle-making profitable?
Yes, the candle making business is highly profitable. With low entry costs, high demand and non-perishable nature, candle making is a rapidly growing industry that you should definitely leverage.
4. How hard is it to start a candle business?
It is incredibly effortless to start a candle making business. The raw materials are easy to source, the equipment is basic, and the manufacturing process is fairly simple. Additionally, as it is a trending product, you will most likely recover your investment in a few months.
5. What makes a candle high-end?
To manufacture luxury candles, use premium alternatives to paraffin, such as coconut wax, beeswax or soy wax. You can also use organic/luxurious fragrance oils, superior-quality containers and a thick braided wick to make your candles more high-end.