Candle making is an easy home based business that anyone with the time, energy and interest can pursue. But how do you go about it? In this article, we'll show you how to start a candle making business, step by step.
The global candle market in 2018 stood at a whopping USD 3.45 billion. India is one of the biggest markets for candles in the world.
If candle making is your hobby and you often find friends clamouring for more from you, it's time you learn how to start a candle making business in India. India is one of the biggest candle markets in the world. Candles in India, are the order of the day, whether it's festivities or home décor.
Nothing spells romance better than spending time with a beloved in the warm glow of candles. A homemade scented candle can rev up a home's decor, light up a gloomy space, and make for a splendid gift.
Here's how you can turn your hobby into a flourishing business on the right foot.
How to Start a Candle Making Business
Step 1: Find your niche (types of candles)
There are a plethora of options available. Even if you can make all, we recommend choosing a few that are unique to you and then finding how you can make them stand out. If you spread yourself too thin, it can get both time consuming and overwhelming.
Here are the options you can choose from:
1. Pillar candles
These candles are thick and can burn without a holder. Because they are long-lasting and less messy, pillar candles find a way into many homes.
2. Container candles
You cannot do much to mess up a container candle. It's therefore often the preferred choice for newbies in candle making. They look great, are safer than the rest and hold fragrance for longer.
3. Tea lights
These little delights are soon replacing traditional diyas in Indian homes. Their demand has seen a constant rise in India. They are even used as food warmers, oil diffusers and for décor purposes.
4. Gel candles
Perfect for dining tables and outdoor lighting, gel candles are a great option. Because of its low density and transparent nature, there is a wide range of things you can add to these to make them stand out.
5. Liquid candles
Made with pure liquid paraffin or oil, these candles have a unique charm. When burnt, these candles look like a flame floating on water. They are dripless and exquisite looking and if you haven't tried your hand at this, you must.
6. Votive candles
Although these candles are often used in prayer at churches, they are a hot favourite with Interior designers too. They can be propped up on candelabra and transformed into a centrepiece.
7. Floating candles
Usually made with Palm wax, these candles stay afloat on water. Because of the unique charm they offer, they often find their way into restaurant receptions, office spaces, wedding centrepieces and more.
8. Birthday candles
These candles probably are the best to make for people high on creative juice. There are zillions of designs you can explore when making these tiny candles that, with support, light birthday cakes around the world.
Step 2: Get the equipment
Here's a quick checklist of everything you will need to start your candle making business:
1. Wax
No brainer? Not really. There are several different types of wax you can choose from to make your desired candles. There is paraffin wax, beeswax, coconut wax, palm wax, soy wax, stearin wax and gel wax – make your decision wisely based on the type of candles you will be making.
2. Fragrance oils
You have both natural and synthetic variants for each. Whoever first thought of adding scent to candles changed the game forever. You play the way it suits you best.
3. Moulds
You will need a good container to hold a good candle.Choose quality and uniqueness over quantity when buying moulds. Remember what we told you about standing out?
4. Dyes
Humming the Stella Jang colour song? (Ok we are!) You will need dyes to give colour to your candle and we know you already knew this.
5. Wicks
Wicks are to candles like leads are to pencils. There are a host of options available. Choose the wicks based on candle diameter, fragrance load, and wax type.
6. Thermometer
Eyeballing things like the temperature of the wax when making the candle can turn out to be a mistake. A thermometer, therefore, is cardinal.
7. Decorative material
The look that you create with your candles can be its main selling point. Spend time choosing the right materials and embellishments that will make the candles uniquely 'you'
8. Heat source
It's important to have a good quality heat source. There are several appliances available in the markets that are both convenient and affordable for home businesses.
There you go. It's important to note that the above list is for a home business. If you wish to scale up in the future, you will need automatic candle making machines, heating kettles and a digital scale.
Step 3: Experiment. Create. Repeat
Now that you have all you need, take a little time to learn the process. Experiment and create products that will have a USP.
Here are a few genius ideas you can work with:
Instead of run-of-the-mill embellishments, use naturally scented options such as vanilla pods, lavender petals, coffee beans, cinnamon sticks etc.
Play with fragrance oils. Once you have control over the fragrance load of a candle, play around with different scent combinations to come up with unique fragrances.
Play with shapes. Your pillar candle doesn't have to be cylindrical and your floating candles needn't be flower-shaped. Learn to make your own moulds and go wild trying out different shapes. Click to know-how.
Experiment with containers- Vintage teacups, mason jars, concrete pots, fruit peels or even eggshells. The list is endless.
Have fun with colours. Introduce natural pigments, crayons and floral powders to give unique colours to your candles.
Step 4: Make a 'lit' plan
Now is the time to make a sound plan to starting your candle making business.
1. Make a business summary
What's your mission and vision? What are the things you are planning for your business in the next year? All the legal requirements you will need to meet before starting the business?
2. Business study
What are the types of candles you will offer? Will you offer customization? All the essentials of how the day to day manufacturing will be managed
3. Market survey
Study the existing candle market around your area. Who are your competitors? How are the products priced elsewhere? What will make your candle any different from what's already sold?
4. Plan finances
What are the manufacturing and operating costs you will incur? What will be your fixed and recurring expenses? How will you manage cash flows? How will you rotate capital?
5. Plan marketing
How will you establish your brand? How will you market your products? How will you keep attracting customers? If you have signed up with Dukaan , this step is sorted.
Step 5: Go online!
Now that your plan is in place, going online is the next big step towards your dream business.
Setting up your social media channels such as WhatsApp, Instagram and Facebook is a good idea but NOT as a starter. It is difficult to scale up on social media. A website or an eCommerce platform gives you a better chance to shine. It gives you access to a bigger customer base and also gives you better prospects.
Make sure that your website is easy to use. The customers should be able to browse your products, purchase and get in touch with you, hassle-free.
Wondering how to set up your own website or online store? Dukaan has got you covered.
Example of homemade candle business on Dukaan: Cruelty Free Homemade Scented Candles
You can set up your online store in just 3 easy steps. You don't have to be a rocket science expert. Even if you have zero experience in setting up a business online, you will be able to ace it like a pro without breaking a sweat.
Step 1 – Sign up for Dukaan – Web Version | Android App | iOS App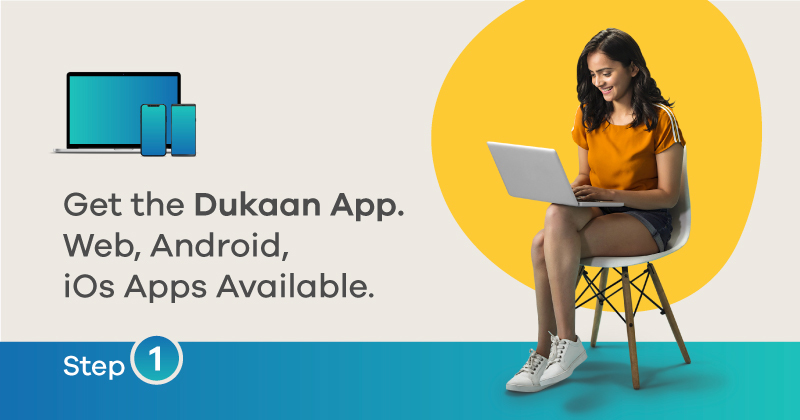 Just give your mobile number, verify OTP and you're in.
Step 2 – Choose your store name and category.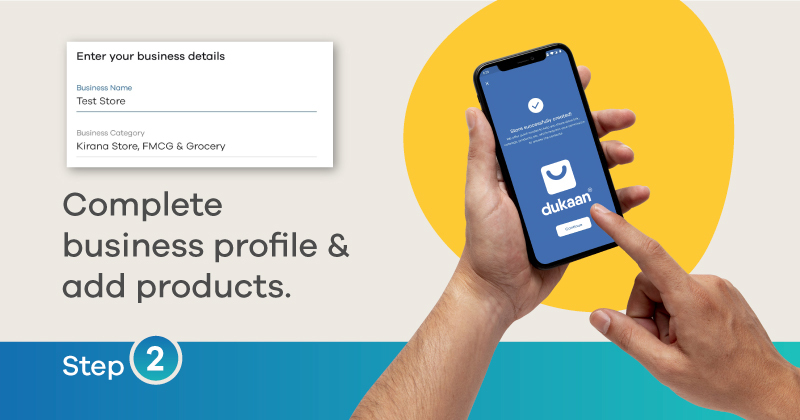 Step 3 – Upload your products.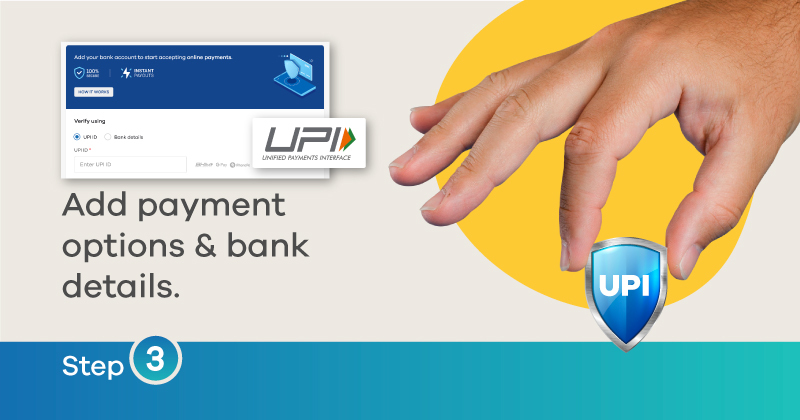 Step 4 – Promote your Dukaan store.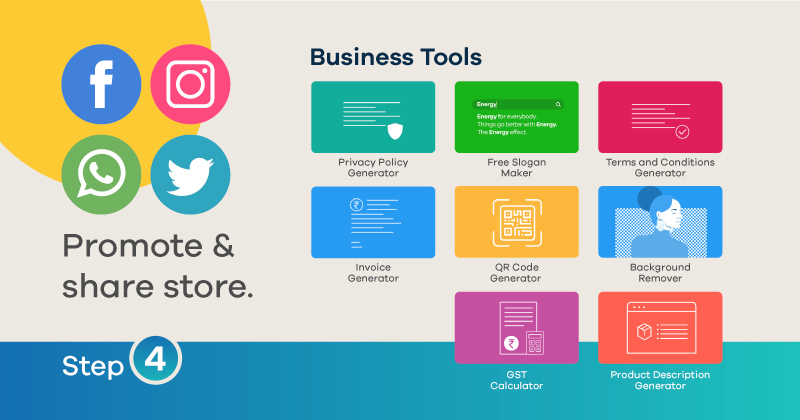 Simple! Isn't it?
Step 6: Keep building on what you created
Once you get your business rolling, it isn't the time to kick back and relax (not just yet).
Now is the time to spread more awareness about your brand.
We have said it before, and we reiterate it – Do not tell the customers what you can do, tell them how your products can fulfil their needs or solve their problems.
Your naturally scented candles are ideal for aromatherapy? Your chemical-free candles will help mom's worry less about kids inhaling toxins? Follow?
Keep experimenting, keep creating and keep updating your products on your online store (with Dukaan , it's easier than ever).
FAQs
Is the candle-making business profitable?
Yes! Candle making requires minimal investment. With a good business plan and marketing plan in place, you can turn candle making into a highly profitable business.
How do you price candles?
It's simple. Calculate your variable costs (costs that depend on the no. of candles you make) and fixed costs (costs that remain constant irrespective of the change in production volume). Sum them up and add a marginal mark-up percentage to arrive at a price. A 25% to 40% margin is good for newbies.
How do you price wholesale candles?
Usually, stores mark up their candle inventory with 100% over cost. If you plan on doing both wholesale and retail business, keep the wholesale price 50%-60% lower than the retail price.
Where can I sell homemade candles?
Online is the way to go. An online store will help you reach a large customer base. Use platforms like Dukaan to set up your online store at the click of a button. It has never been easier for home businesses to make it big.
Do you need insurance to sell candles?
Although it is an optional regulation by the government, we recommend you get insurance before you leap into this business. Public Liability indemnity insurance will help you safeguard yourself against claims of customers being exposed to risks and accidents due to negligence.
Summary
Turning things you love to do into a successful business is a dream for many. This dream has been made more achievable than ever due to the ease with which you can sell and market your products.
Platforms like Dukaan help you set up an online store, collect and process payments, and attract customers from around the world, all without an effort.
Even if you are already in the business of candle making, Dukaan can help you go online and revamp the way you conduct business.
"A candle loses nothing by lighting another candle" – Erin Majors
We are passing on the flame. Are you ready to ignite your passions?