The world of eCommerce offers a vast number of opportunities for the modern entrepreneur. And if you are a business owner, selling your products online is not a choice but a necessity today.
Gone are the days when you could sit at your brick-and-mortar store and enjoy the success of perennial footfall and extraordinary profits. Today, the competition is so high that you cannot survive with a single business channel. You need to multiply them to stay in the rat race. And what better way to increase it than through an online store.
Now, if you are a newbie (to the business world) and planning to take your first step in the online direction, then it's a good choice. Starting an online store is way easier than starting a physical store. The best part – you will invest only a fraction of what you would do to rent or purchase a space for your store.
But how do you start an online store?
We, at Dukaan, are here to walk you through the different steps involved in it. It doesn't matter whether you already own a physical store or you are just starting your business through an online store, this guide will be useful for you.
Read on…
How To Sell Products Online in India
Let's start.
Step 1: Choose Products To Sell Online
Your first step is deciding which products you want to sell online. Deciding what to sell is the most crucial step in the process. Starting your business and building your brand will be easier if you choose an industry you're passionate about.
Choosing a niche
Think about the types of products that interest you. The best way to make this decision is to start with something broad and then narrow it down to a niche.
Choose a niche that makes it easier to excel in a particular area and cuts down on competition. Narrowing it down to a single type of product is a great idea. It helps you invest your time, energy, and money in selling online.
Conduct market research
You can carry out market research on competitors in the same space. Explore their products, the variety they offer, and the quality of products. Also, look at trending products to see what products are in demand. Evaluate where you can add unique value to your brand and stand out in your chosen area.
Here are four essential components that should be a part of your market research related to product selection –
1. Have an idea-extraction session with your target audience
Have one-on-one conversations with your target audience on what kind of products they are looking for. Before that, formulate methods on how you will extract customer opinion. Will it be via online polls and surveys or will you personally talk to them through phone/ in-person.
2. Research your competitors and their products
Have a look at the products your competitors are selling. Pick the products that you think are doing well. You can identify them through reviews and ratings. If multiple competitors are selling the same product, find out what makes one of them stand out. Is it the content, or the way it has been presented, or any other aspect?
3. Use social media to your advantage
Deep dive into platforms like Quora and Reddit, where people are discussing your niche. Find out what problems need the most attention? What kind of products are people looking for as a solution? Finding answers to such questions will take you one step closer to selecting the right set of products for your store.
4. Research keywords
In this era of digital marketing, SEO has become extremely critical to improve brand visibility. Explore different keywords using various tools like Ahrefs and Moz and know what kind of products the world is searching for in your niche.
Step 2: Identify Your Target Audience
Identifying a target audience and establishing yourself as the go-to brand among them not only makes you stand out from your competitors but also results in a more focused business. Everything from your value proposition to your marketing activities should be organized to revolve around your target audience.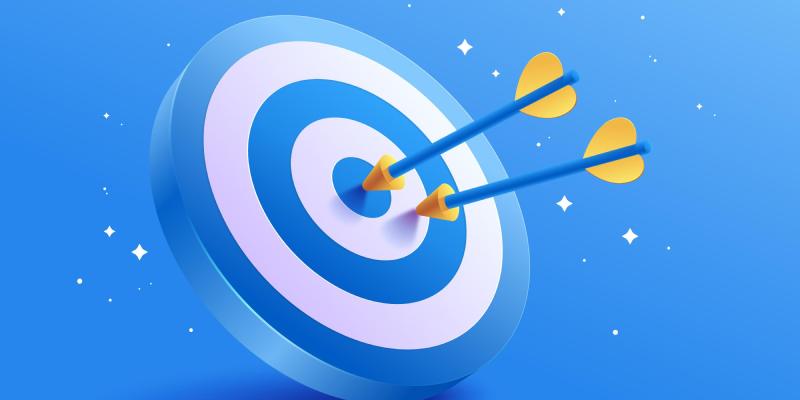 Your expenses on marketing also reduce drastically when you pinpoint a target audience. For example, if your target audience is dominated predominantly by millennials and Gen-Z, then it doesn't make a lot of sense to spend money on Facebook ads as most of these people will be found on platforms like Instagram and Snapchat.
Step 3: Create Buyer Personas
Once you have identified your target audience, it's time to take it one level deeper. You need to frame your buyer persona. Buyer personas are fictional descriptions of your ideal customers based on your research and analysis of your target audience. Identifying your buyer persona helps to craft tailor-made content, products, and discounts to meet the exact demands of your target audience.
Buyer personas can be created by compiling the following details about your potential customers –
Age
Buying patterns
Interests
Spending power
Demographics
Customer pain points (offer solutions accordingly)
There may be multiple customer types buying from your store, so it is necessary to craft more than one buyer persona.
There are many customer persona tools available online to help you with this. Examples include Xtensio and Userforge.
Step 4: Choose The Right Platform
Now that you know what you want to sell online, and whom to sell to, you can decide where you want to sell. Having the right platform is necessary for your store.
Many new business owners are afraid to start building an online store. They consider lack of technical knowledge a hindrance. Thus, many make the mistake of starting their stores on social media platforms like Instagram and Facebook.
These platforms are great to immediately get your products out there, but you might experience various kinds of issues later. It can get distracting in the long run and might cause complications.
Additionally, you'll spend a lot of time handling orders and customer queries. This takes most of your time and focuses away from your business of selling online.
Having your own online store to sell products online is not only easier but also more professional. You'll be able to handle orders with ease.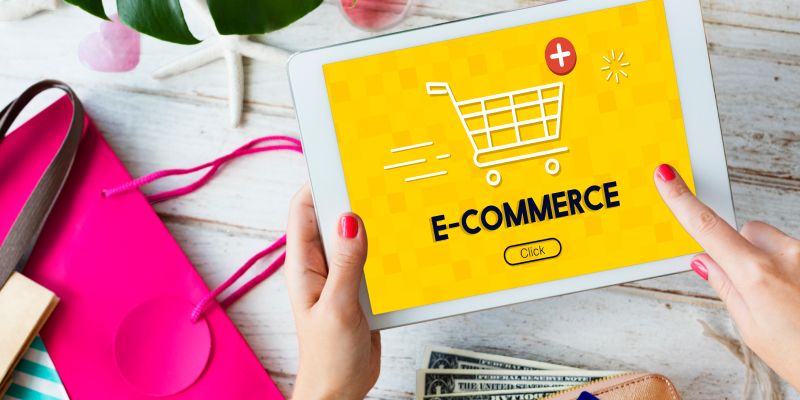 Make sure you choose an eCommerce platform that is simple to use, not only for you but for the customer as well. It should be easy to navigate and handle receiving and providing shipping and delivery updates on your orders without issues. Do check our guide about best eCommerce platforms here.
And here is a list of criteria that you must consider whilst picking the platform –
It should have flexible pricing.
It should be scalable.
There should be 24/7 Support where you get answers to all your queries and concerns instantly.
The platform should automatically support SEO or offer SEO plugins to push your store to the top of the search engine.
The store you build on the platform should be responsive. Mobile-friendliness is one of the most overlooked features in most platforms.
The platform should support multiple payment gateway integrations.
Dukaan checks all the above criteria and has been trusted by thousands of customers worldwide.
At Dukaan, you can create an effective and user-friendly online store without all the technical hassles. You'll be able to add photos, write a product description, and create a fast and easy checkout process.
In just four simple steps, you'll be able to start your online store and your business will be live.
Step 1 – Sign up for Dukaan – Web Version | Android App | iOS App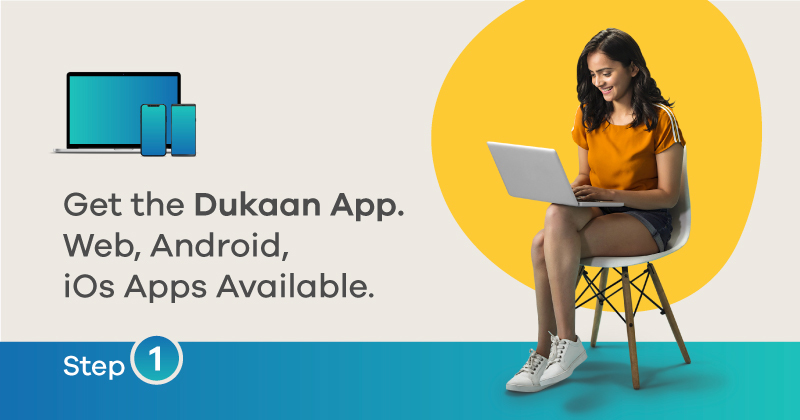 Just give your mobile number, verify OTP and you're in.
Step 2 – Choose your store name and category.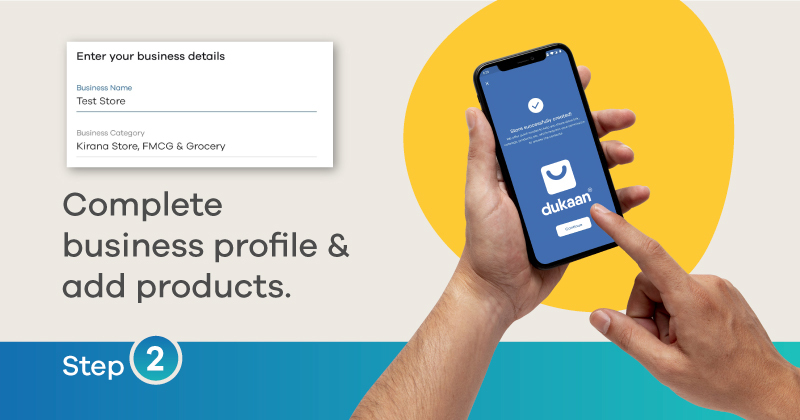 Step 3 – Upload your products.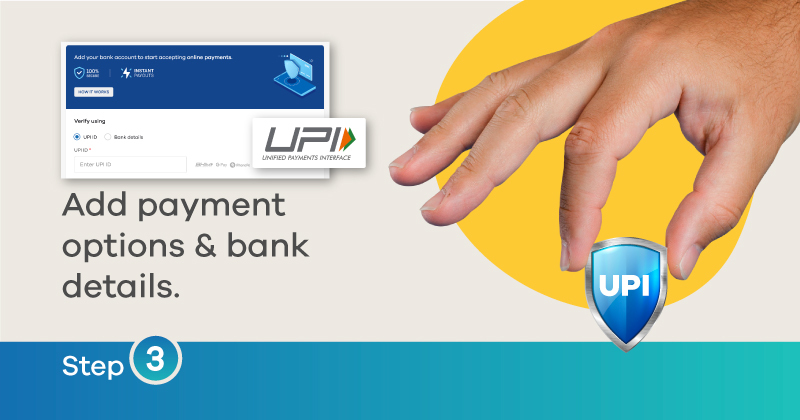 Step 4 – Promote your Dukaan store.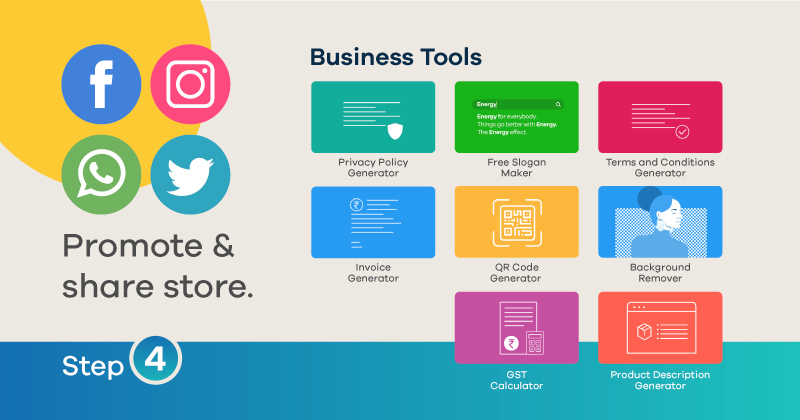 Simple! Isn't it?
Step 5: Design Your Store
Designing your store is an important step in this process. Having a good-looking store can get customers to immediately visit and stay, browsing through the store, and eventually buying. Looking at a well-designed website gives the customers a sense of trust, and they choose to explore the store further. This building of trust can lead to quickly selling your products.
Here are some points to consider when designing your store:
Theme
Choose a theme and color palette that compliments your products. Your website, its design, and user-friendliness are as important as the product you are selling.
Make sure it catches the eye of the customer. They should be convinced to stay and explore your online store within the first few seconds of them visiting your store page.
Currently, there are three themes available at Dukaan – Lightspeed Pro, Matrix Lite, and Little Leo.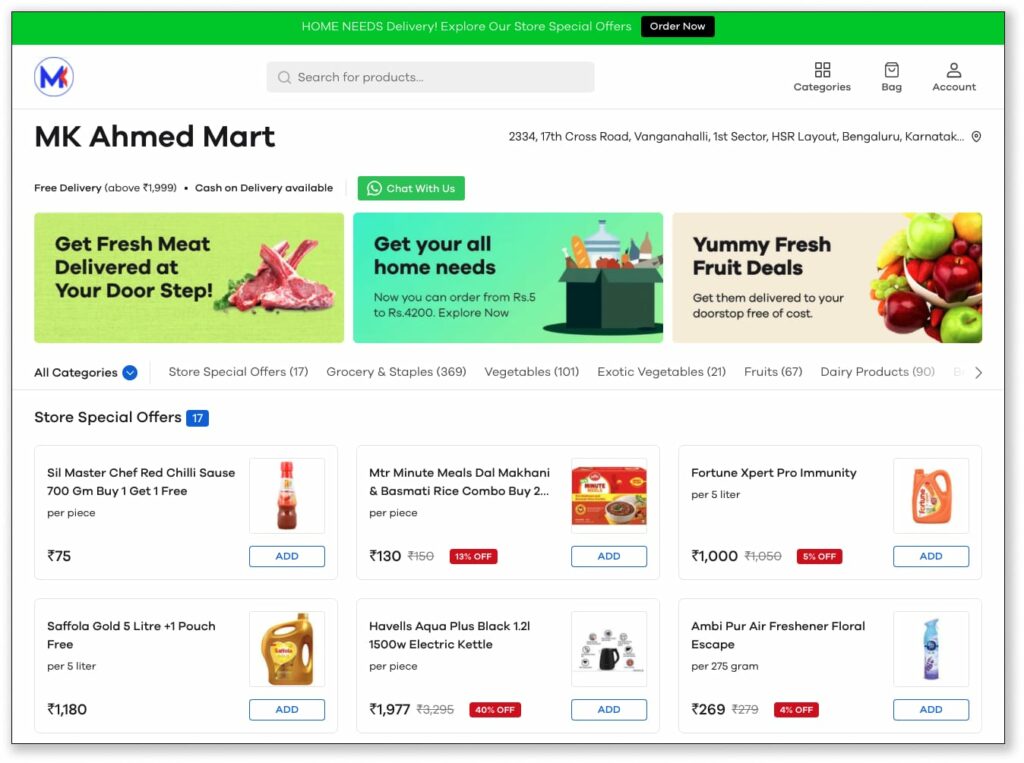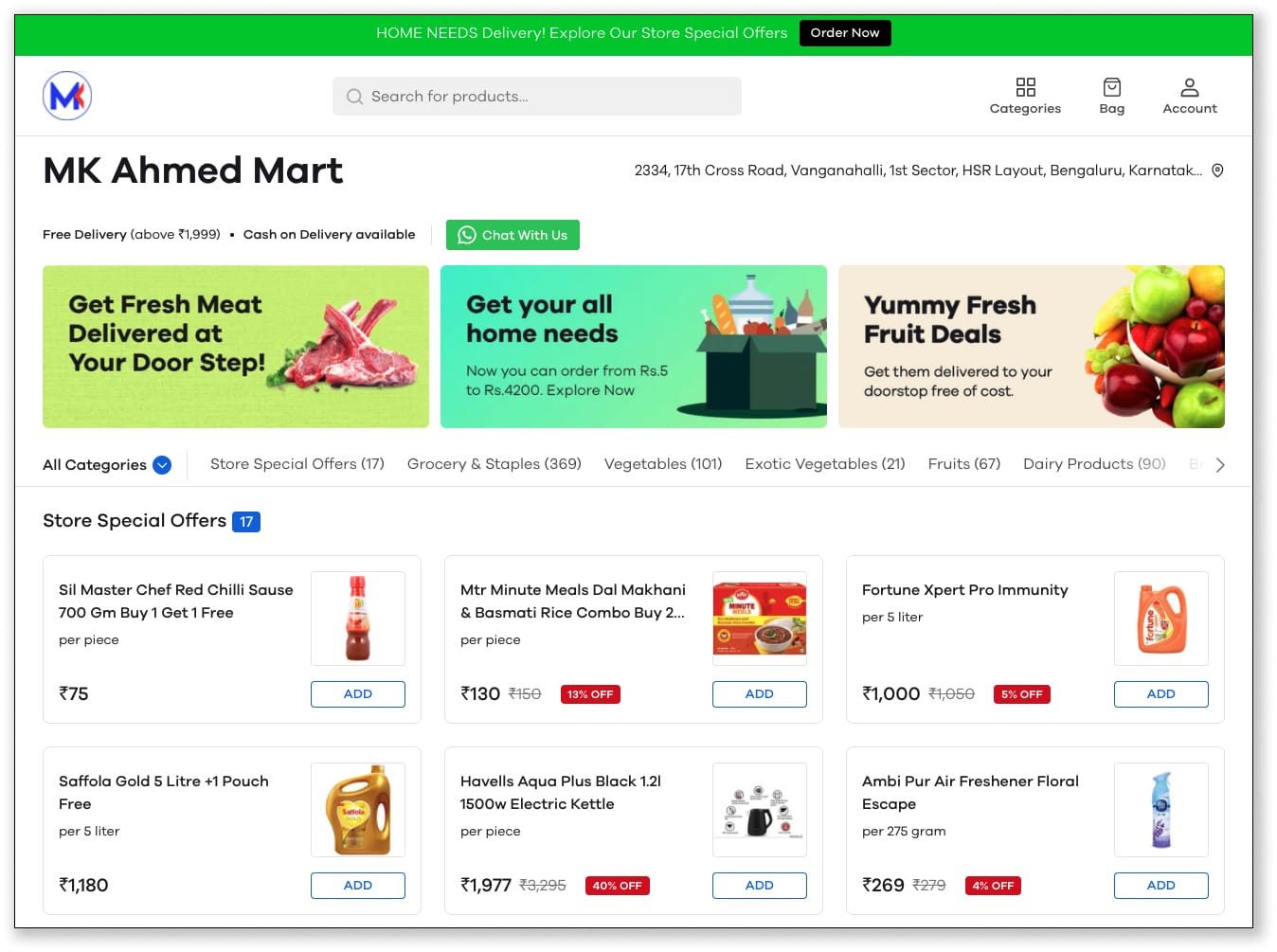 Slide taken from MK Ahmed Mart – Online Store (Made by using Dukaan).
Tabs
Having sectioned tabs will make it easy for customers to navigate. Make sure they're easy to find. Customers shouldn't be left frustrated at not being able to find certain tabs.
Some important tabs are links to pages: About us, Contact us, Shipping information details, Return policy, Terms & conditions, checkout/payment details, help center etc. These tabs should be clear and easy to find.
Customers should leave your page satisfied, whether they make a purchase or not, which will result in them re-visiting your store.
Adding benefits like a chat option will further help the business of selling online, by serving your customers as they're shopping. Watch this video to know how to get more sales with live chat.
At Dukaan, you'll be able to create a well-designed store. We offer all these benefits with some added
business tools
to manage your store. With all these benefits ready for your use, you'll be able to put in more time selling products online.
Step 6: Add Products To Your Store
You've already got the platform and design ready to run a successful online store. But there are a few more factors you need to get right to ensure long-term success.
When you decide to sell products online, how you display them on your online storefront is a big factor in capturing the interest of potential buyers. Here are some tips to get your products selling online:
Quality Pictures
You'd be surprised how many people decide to buy something based on a photo. Make sure your photos are high-quality images and showcase the product from all angles.
Include a zoomed-in image and highlight important features. Great quality photos can lead to a quick sale and foster online selling of your stores products.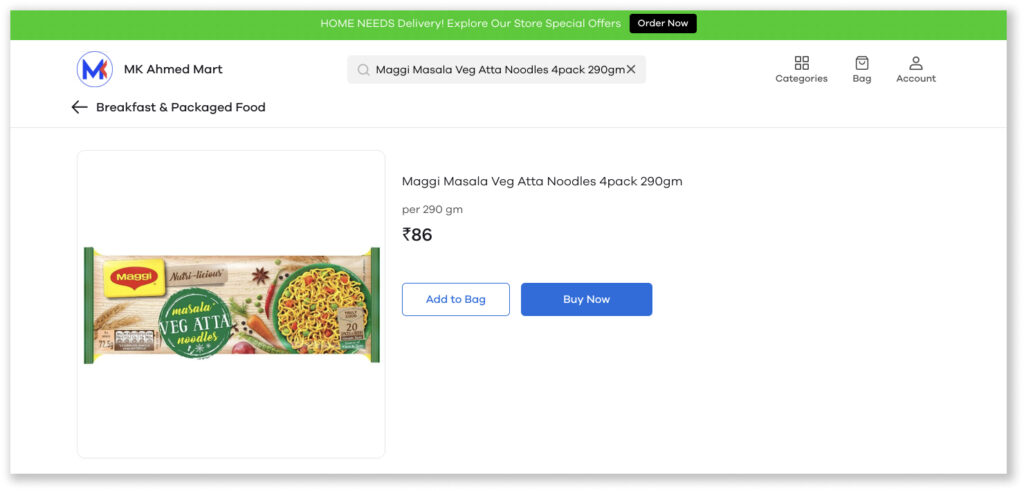 Removing background from image puts your product at the visual forefront and enhances your customers experience of understanding what you're selling. Dukaan offers you
free background remover
.
Name
It's easier to identify products when they have a name. Make sure to add name tags to all your products. Customers should find it easy to locate the products they are looking for through search engine or listings.
You can get creative with your names too, but we recommend keeping it simple. Commonly used terms are your best bet.
Descriptions
Add detailed descriptions that highlight the important aspects of the product. Explain what makes the product unique, build the customers interest with how it can benefit them.
You want to show that your product has the best features and the most unique specs. Depending on your product, you can include suggestions of other related products which can lead to more sales.
One of the first details a customer looks at is the price. Many times, this is the deciding factor while selling and purchasing online.
Remember to have clear details about the price and shipping/delivery charges included. This is also a great place to showcase any discounts that would lower the price of the product.
Step 7: Decide Pricing-costing
An important factor that can decide the profits of your business is the price you fix for your products. Most businesses make the mistake of keeping the price after considering only the cost of the raw materials. This is a blunder as there are several other costs that you might incur when you start selling. Some of them include shipping costs, packaging costs, storage costs, payment gateway charges, etc. But how do you find these costs when you haven't started selling yet? Here are the steps to identify them –
Shipping cost – Visit multiple shipping partners and enquire about the shipping charges for the products you sell. Ask them for discounts if you sign a monthly contract. Generally, the shipping rates lie between 5% to 15% of the product's cost, depending on the size and weight of the product.
Packaging cost – Packaging costs purely depend on the type of your product. Usually, consumable and volatile products incur higher packaging costs. Check the different types of product packing material and their market rate. Try packing some sample products and estimate the cost of it.
Storage cost – Unless you have your own warehouse, you have to rent a place to store your goods. The rent will depend on the location of the warehouse and its size. If you have a large range of SKUs, then you might need a bigger place which will cost more. In that case, you can compensate by renting a place that's far away from the city center.
Payment gateway cost – Payment gateway costs should also be considered as they charge a commission for every transaction that happens through them. Some payment gateway providers also charge an annual fee, but most of them have waived it off now. Try negotiating the fee if you are sure you will get huge volumes of orders.
These are just a handful of costs that you need to estimate before you set a price for your products. There are also other costs such as marketing costs and human capital costs which you need to adjust with the price.
Step 8: Design High-quality Content For Your Products
Craft informative but engaging content throughout your website. Right from the home page to the product description, every information you convey should be clear, easy to understand, and click-worthy.
While framing the content, ensure that you do a thorough research about your products. Wrong information can cause more damage than uninteresting information. Make your descriptions unique by adding your own perspective. Also, get hold of the latest trends related to content and include them in your backlog of content ideas.
Step 9: Select Your Shipping Methods
Now you're all set to start selling online, but one main aspect of getting your product to your customer is choosing a delivery service.
Shipping is at the core of eCommerce, since your customers are ordering online, and you'll need a way to get your products to them.
It's crucial that you understand how eCommerce shipping works, so you can make the right decisions.
Make sure you choose a company that offers its service at a reasonable rate. You can work out the charges in advance with the company to get a clear idea. Shoppers look at the extra charge involved at checkout and then proceed to buy. Ensure you don't overcharge the customer, or lose money by not charging enough. All these things add up to your profits and loss while selling online.
Another aspect is delivery time. Make sure you give clear details on the number of days it can take for the product(s) to reach the customer.
Have a link to the return/exchange policy. Give clear details on your store policy details that customers have to follow.
Make sure your customers are being notified on order confirmations and updates via messages and emails.
On Dukaan, we have integrations with shipping and delivery companies like Dunzo and Shiprocket. Once your order is ready to be shipped, the representatives will come to your home/warehouse and pick up the order automatically.
Step 10: Choose The Right Domain Name
Just before launching your store to the public, you will be asked to pick a domain name. Choosing the right domain name can take your business a long way in the online business ecosystem. The domain name you pick should resonate perfectly with your business, should be catchy and memorable for your end audience.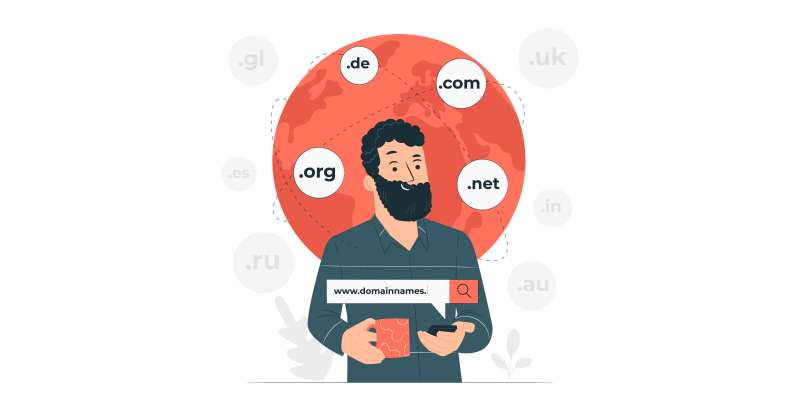 When you partner with a platform like Dukaan, you get much more than just a base to build your store. Partners of Dukaan get access to a wide array of features, including custom domain name selection.
You get to choose from a whole range of SEO-boosting domain names for your online store.
Not happy with any of the suggested domain names? You can also pick your own custom domain name, and Dukaan will automatically attach it to your store. As simple as that!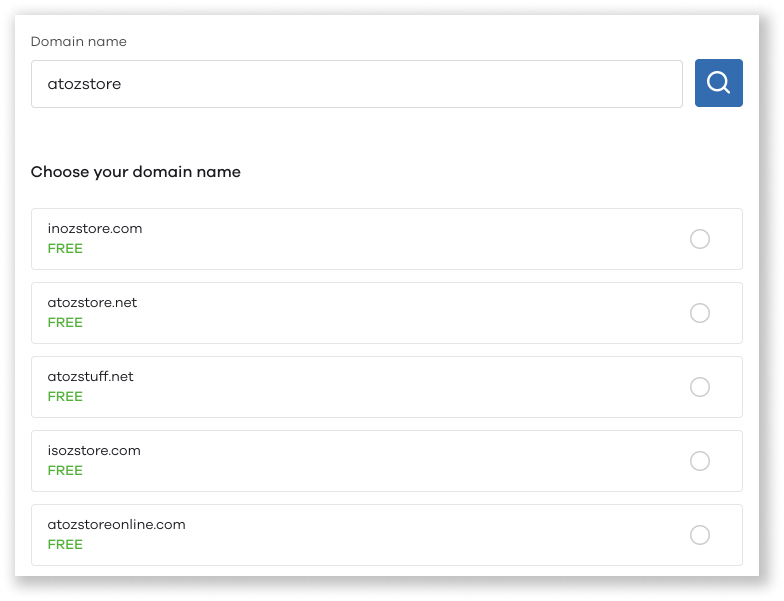 Here is a step-by-step guide to adding a custom domain name in Dukaan.
Step 11: Start Marketing Your Store
You can start marketing your store right away. You should have a plan to promote your business, outside of your chosen platform. It helps you attract more customers to your store and make more online sales.
Messages
The easiest method to get your store out there is via WhatsApp messaging. Write a nice introduction about your store and brand and include a link to your store right below the message.
All you have to do is look through your contact list and hit the send button. Additionally, you can ask your family and friends to share the link with their contacts.
WhatsApp also has a story option that you can use to advertise your store. Messages are a helpful way to promote selling products online.
Social Media
Channels like Instagram and Facebook are a great way to get your brand out there and for you to interact with your customers. You can create social media pages and populate it with product images and company information. Share it on your feed and stories with a link to your store, encouraging the audience to explore further.
You can also add the link in the bio, which redirects customers to the store.
You have access to potential customers at your fingertips through these channels. Be regular with posting on your feed and with the latest updates, as the interaction will further boost online sales.
Ads
These platforms also have an option of paid ads. You can boost selected posts so that it reaches a wider audience. You can also use various kinds of business tools to promote your brand and increase online sales.
Customer Review
Encourage your customers to share a link or two of your store products on their social media accounts. This way, you're requesting them to share your online store with their network.
Positive reviews tell potential customers that you're a trustworthy seller with a good product. You should ask your customers to leave reviews to put your future customers at ease when they visit your store.
On Dukaan, Product Reviews and Ratings Plugin allows you to get reviews and ratings on your products from customers. Product reviews and ratings can win the trust of people who're visiting your website and can boost conversion. To learn in detail how to use this,
click here
.
Bonus: Checklist for selling online
Did you buy all the licenses to set up the store in your niche?
Have you ensured that you have taken all the security measures to protect the customer's identity and information?
Did you choose a killer design template that goes well with your brand?
Did you provide a proper product-category mapping to each product?
Did you post all information about shipping, returns, and privacy policies on your website?
Did you set up the right tax rates?
Did you post your business contact information for customers to reach you in case of queries?
Final Words
It takes time and effort to build up a business and start selling online. It is a challenging, but rewarding process. Be patient, and you will get back what you put in.
We at Dukaan will help you on your way to running a successful online store. With our easy to handle platform and various added benefits, you'll be able to sell your products online with ease. We are so excited to support you on your adventure and get you selling products online.