Looking to sell your products online? Here's how you can get started!
The world of eCommerce offers a vast number of opportunities to sell products online. And if you are a business owner, selling your products online can be very rewarding.
Selling products online can also put you on a path to success, without opening a physical store. In the beginning, the process can seem a little overwhelming, but it will be rewarding in the long run.
The world of eCommerce and selling online has come a long way in the last few years. So if you want to learn more about how to sell online, you've come to the right place.
We, at Dukaan, are here to walk you through it step by step, and we can't wait for you to set up your Dukaan and start selling online.
Step 1 – Sign up for Dukaan – Web Version | Android App | iOS App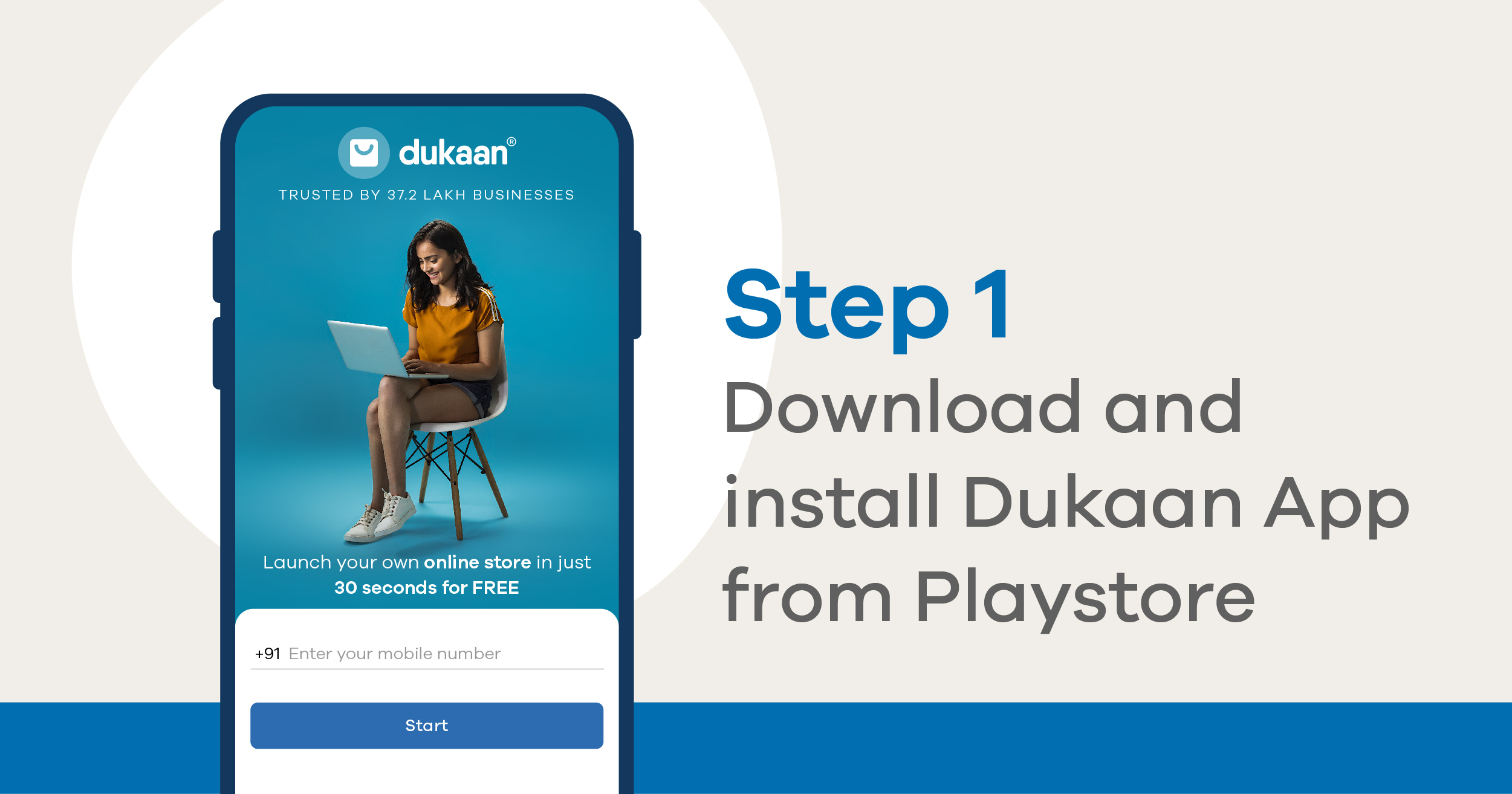 Just give your mobile number, verify OTP and you're in.
Step 2 – Choose your store name and category.
Step 3 – Upload your products.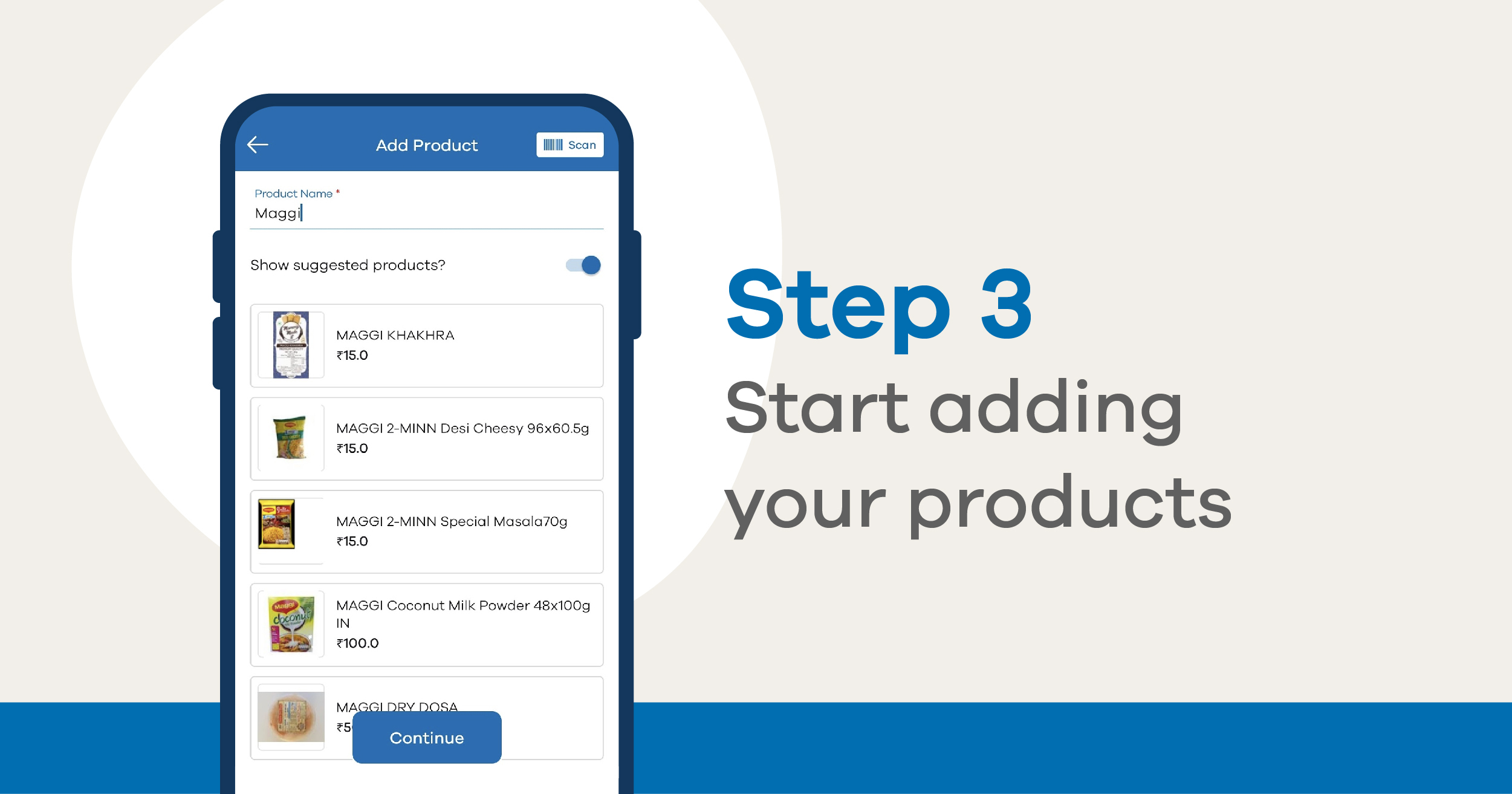 Step 4 – Share your Dukaan store link with customers.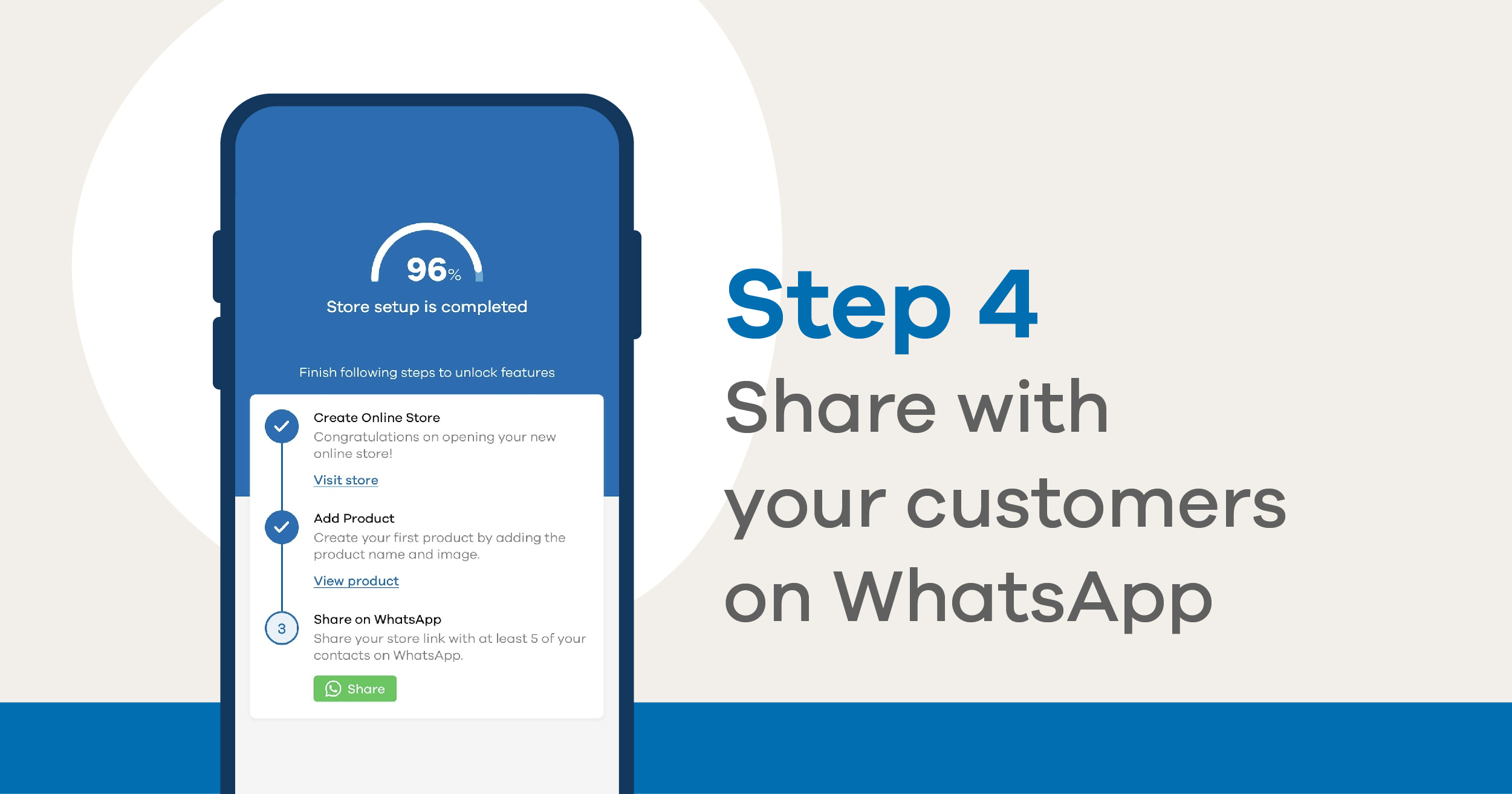 How To Sell Products Online – Step-by-Step Guide
Let's start.
1. Choosing Products To Sell Online
Your first step is deciding which products you want to sell online. Deciding what to sell is the most crucial step in the process. Starting your business and building your brand will be easier if you choose an industry you're passionate about. Once you have decided on your product or service, setting up the store is the next key step. Dukaan makes it a cakewalk!
Choosing a niche – think about the types of products that interest you. The best way to make this decision is to start with something broad and then narrow it down to a niche. Choose a niche that makes it easier to excel in a particular area and cuts down on competition. Narrowing it down to a single type of product is a great idea. It helps you invest your time, energy, and money in selling online.
Market research – you can carry out market research on competitors in the same space. Explore their products, the variety they offer, and the quality of products. Check out the product pages of the big names of retailers and online sellers to see what's selling at the moment. Evaluate where you can add unique value to your brand and stand out in your chosen area.
2. Choose The Right Platform
Now that you know what you want to sell online, you can decide where you want to sell. Having the right platform is necessary for your store. Many new business owners are afraid to start building an online store. They consider lack of technical knowledge a hindrance. Thus, many make the mistake of starting their stores on social media platforms like Instagram and Facebook.
These platforms are great to immediately get your products out there, but you might experience various kinds of issues later. It can get distracting in the long run and might cause complications. Additionally, you'll spend a lot of time handling orders and customer queries. This takes more of your time and focuses away from your business of selling online.
Having your own online store to sell products online is not only easier but also more professional. You'll be able to handle orders with ease. Make sure you choose an eCommerce platform that is simple to use, not only for you but for the customer as well. It should be easy to navigate and handle receiving and providing shipping and delivery updates on your orders without issues.
At Dukaan, you can create an effective and user-friendly online store without all the technical hassles. You'll be able to add photos, write a product description, and create a fast and easy checkout process in 3 quick steps. In just three simple steps, you'll be able to start your online store and your business will be live.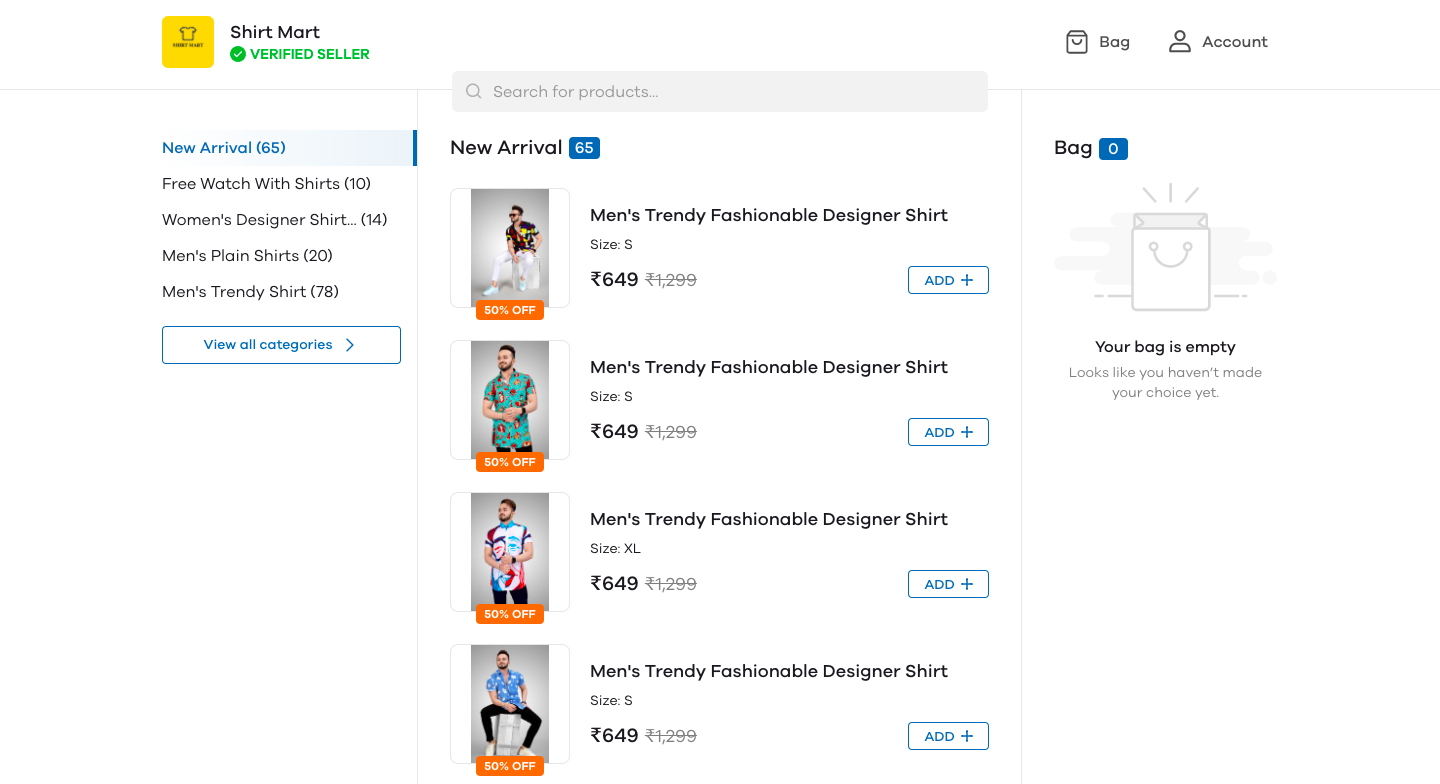 3. Design Your Store
Designing your store is an important step in this process. Having a good-looking store can get customers to immediately visit and stay, browsing through the store, and eventually buying. Looking at a well-designed website gives the customers a sense of trust, and they choose to explore the store further. This building of trust can lead to quickly selling your products.
Here are some points to consider when designing your store:
Theme – choose a theme and color palette that compliments your products. Your website, its design, and user-friendliness are as important as the product you are selling. Make sure it catches the eye of the customer. They should be convinced to stay and explore your online store within the first few seconds of them visiting your store page.
Tabs – having sectioned tabs will make it easy for customers to navigate. Make sure they're easy to find. Customers shouldn't be left frustrated at not being able to find certain tabs. Some important tabs are links to pages: about us, contact us, a search engine, shipping information details, return policy, terms and conditions, checkout/payment details, help center etc. These tabs should be clear and easy to find.
Customers should leave your page satisfied, whether they make a purchase or not, which will result in them re-visiting your store. Adding benefits like a chat option will further help the business of selling online, by serving your customers as they're shopping.
At Dukaan, you'll be able to create a well-designed store. We offer all these benefits with some added business tools to manage your store.
We have some quick-to-use tools to manage your store. They include options like Marketing Designs, Online Payments, Discount Coupons, My Customers tab, a QR code, Extra Charges, Order Form, Privacy Policy Generator, Free Slogan Maker, Terms & Conditions Generator, and Invoice Generator.
With all these benefits ready for your use, you'll be able to put in more time selling your products online.
4. Add Products To Your Store
You've already got the platform and design ready to run a successful online store. But there are a few more factors you need to get right to ensure long-term success. When you decide to sell products online, how you display them on your online storefront is a big factor in capturing the interest of potential buyers. Here are some tips to get your products selling online:
Good quality photos – you'd be surprised how many people decide to buy something based on a photo. Make sure your photos are high-quality images and showcase the product from all angles. Include a zoomed-in image and highlight important features. Great quality photos can lead to a quick sale and foster online selling of your stores' products.
Name – it's easier to identify products when they have a name. Make sure to add name tags to all your products. Customers should find it easy to locate the products they are looking for through search engine or listings. You can get creative with your names too, but we recommend keeping it simple. Commonly used terms are your best bet.
Descriptions – Add detailed descriptions that highlight the important aspects of the product. Explain what makes the product unique, build the customers' interest with how it can benefit them. You want to show that your product has the best features and the most unique specs. Depending on your product, you can include suggestions of other related products which can lead to more sales.
One of the first details a customer looks at is the price. Many times, this is the deciding factor while selling and purchasing online.
Remember to have clear details about the price and shipping/delivery charges included. This is also a great place to showcase any discounts/ discount codes that would lower the price of the product.
5. Select Your Shipping Methods
Now you're all set to start selling online, but one main aspect of getting your product to your customer is choosing a delivery service. Shipping is at the core of eCommerce, since your customers are ordering online, and you'll need a way to get your products to them. It's crucial that you understand how eCommerce shipping works, so you can make the right decisions.
Make sure you choose a company that offers its service at a reasonable rate. You can work out the charges in advance with the company to get a clear idea. Shoppers look at the extra charge involved at checkout and then proceed to buy. Ensure you don't overcharge the customer, or lose money by not charging enough. All these things add up to your profits and loss while selling online.
Another aspect is delivery time. Make sure you give clear details on the number of days it can take for the product(s) to reach the customer.
Have a link to the return/exchange policy. Give clear details on your store policy details that customers have to follow.
Make sure your customers are being notified on order confirmations and updates via messages and emails.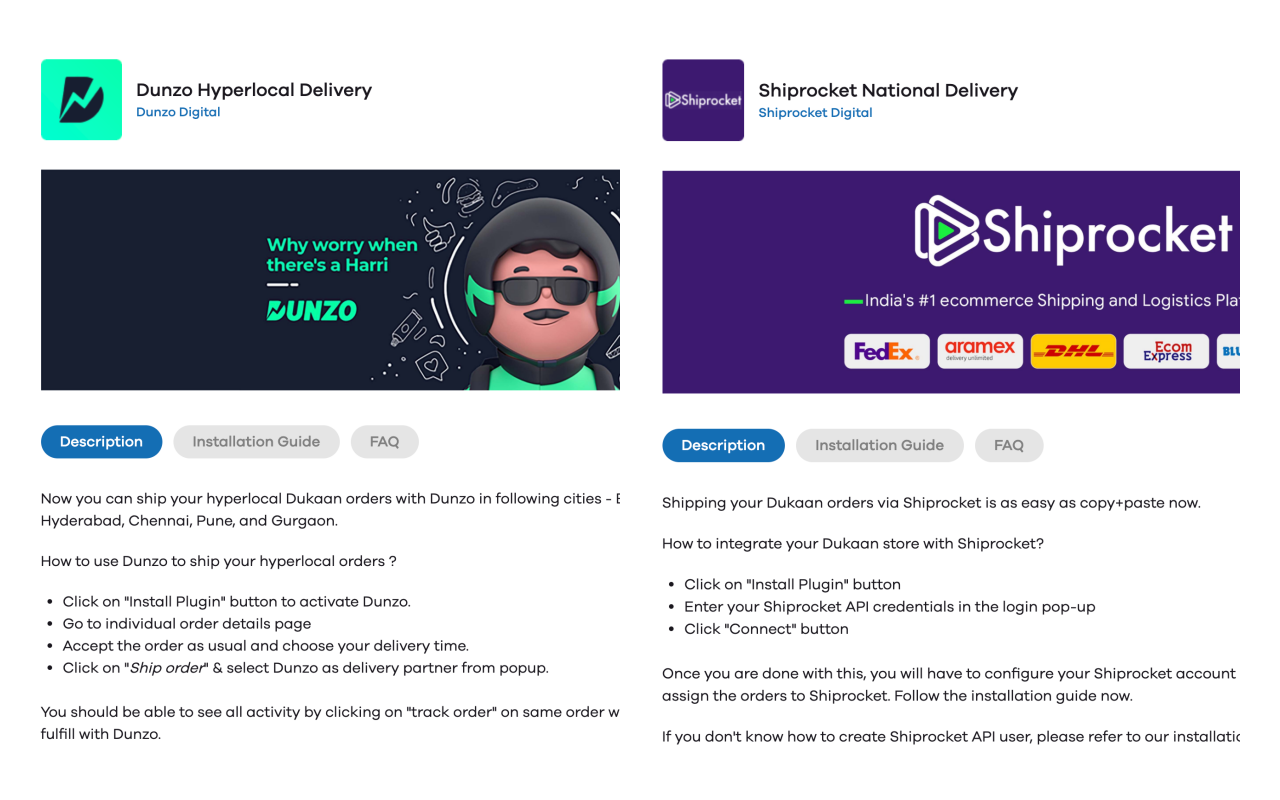 6. Start Marketing Your Store
You can start marketing your store right away. You should have a plan to promote your business, outside of your chosen platform. It helps you attract more customers to your store and make more online sales.
Messages – the easiest method to get your store out there is via Whatsapp messaging. Write a nice introduction about your store and brand and include a link to your store right below the message. All you have to do is look through your contact list and hit the send button. Additionally, you can ask your family and friends to share the link with their contacts. Whatsapp also has a story option that you can use to advertise your store. Messages are a helpful way to promote selling products online.
Social Media – channels like Instagram and Facebook are a great way to get your brand out there and for you to interact with your customers. You can create social media pages and populate it with product images and company information. Share it on your feed and stories with a link to your store, encouraging the audience to explore further. You can also add the link in the bio, which redirects customers to the store. You have access to potential customers at your fingertips through these channels. Be regular with posting on your feed and with the latest updates, as the interaction will further boost online sales.
Ads – these platforms also have an option of paid ads. You can boost selected posts so that it reaches a wider audience. You can also use various kinds of business tools to promote your brand and increase online sales.
Customer review/sharing – encourage your customers to share a link or two of your store products on their social media accounts. This way, you're requesting them to share your online store with their network. Positive reviews tell potential customers that you're a trustworthy seller with a good product. You should ask your customers to leave reviews to put your future customers at ease when they visit your store.
Promotional banners – the marketing team at Dukaan provides you with tools to prepare banners. These product banners can be customized to your preference. Another great tool to sell your products online.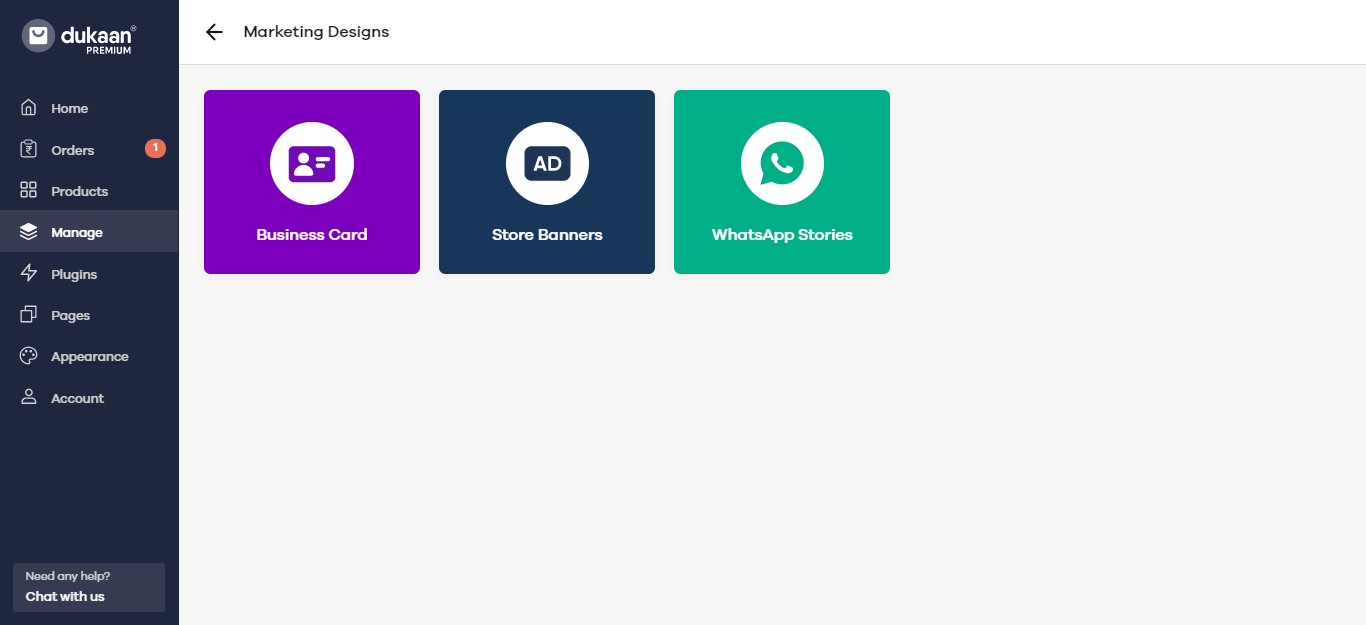 It takes time and effort to build up a business and start selling online. It is a challenging, but rewarding process. Be patient, and you will get back what you put in.
We at Dukaan will help you on your way to running a successful online store. With our easy to handle platform and various added benefits, you'll be able to sell your products online with ease. We are so excited to support you on your adventure and get you selling products online.
Take your business online with Dukaan.
Get help from our experts!