Starting a dropshipping business may be easy but to run it successfully, you need to know about some of these expert dropshipping tips.
Dropshipping has gained a lot of popularity over recent years and anyone who wants to try their hand at starting a business will choose a dropshipping business model.
While ‌dropshipping business is easier to start compared to a traditional business, as you will not have to handle inventory or shipping, the competition is very high as well.
So, if you want to find your competitive edge, you start by analyzing consumer behavior when they shop online. What factors drive them when they are shopping online?
The answer to this question will help you identify the ways in which you can improve your business and stand out from the competition!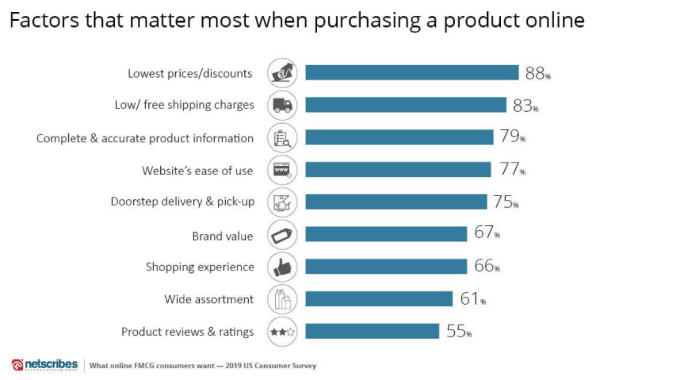 In this article, we will hand out a few important tips and guidelines that will help you run a dropshipping business a lot more smartly and efficiently.
16 Best Dropshipping Tips for Beginners
Before we get into the thick of things, let us start by inspiring you with success stories of entrepreneurs who used the dropshipping business model to reap impossible profits!
If you are looking for dropshipping success stories, Irwin Dominguez is probably the first name you will hear. He is the popular dropshipper who made 1 million dollars in profit within 8 months!
And then there is the entrepreneur duo Aloysius Chay and Galvin Bay, who started making $60,000 per day within a year of starting their dropshipping business.
This is not just it, there are millions of dropshippers that are running a successful business by following some of these expert dropshipping tips.
So, let's quickly look at the best dropshipping tips put forth by every expert in the field.
1. Choose a niche that interests you
Any business starts with choosing the right niche based on intensive research and data. However, if you want to run a successful business, it is not enough to choose a niche based on research and data alone.
You should be interested in the niche that you choose. This niche should speak to your passions as in the longer run, your passion will be the fuel that runs your business.
While most people choose a niche based on research alone, which may be helpful for them in the start, however, it will burn them out pretty quickly.
It is only when you can connect with the niche on a personal level that you will know how to stand through the starting stages, how to market the products better, and how to find your space in the market.
For example, recently we see a lot of young fashion students starting a dropshipping business for trendy clothing, Pinterest-inspired outfits, scrunchies, etc.
They could have easily chosen some trending niches like electronics, mobile accessories, etc. However, it would not speak to their passion and in the longer run, they will be bored with their own business.
2. Sell products that you know
This tip may sound similar to the last one, however, there is a small difference here.
You may be really passionate about a niche, but it does not necessarily mean that you know all the products in the niche really well, technically speaking.
I mean, there are a lot of people out there who are very passionate about cars. However, how many of them know about the specifications of a car like its engine, horsepower, torque, ABS, etc.
Not a lot, right?
Knowing the product is very important, as it helps you guide your customers more efficiently and honestly.
When someone is putting in their hard-earned money on your products, it becomes your responsibility to ensure that they get exactly what they paid for.
It is one thing to receive a white shirt instead of a black one and totally another thing to receive a gold plated ring instead of an actual gold ring. Either way, the reputation of your business is at stake here.
3. Find suppliers based on both pricing and quality
While running a dropshipping business, the profit majorly depends on the difference between the price that your supplier offers and the price at which you can sell them in your store.
For this very reason, a lot of dropshippers try to choose suppliers that sell products at very cheap prices, overlooking the trustworthiness of the suppliers and the quality of their products.
Irrespective of which platform you choose to find your suppliers from, every platform has a rating and review system in place for suppliers as well. Make sure to check these reviews before choosing a supplier.
Pricing may be the reason that brings in new customers to your store, however, only the quality of the product will keep them coming back to you. It will also ensure that they spread the word about your store to their friends and family.
So make sure that you consider both pricing and quality when you are choosing your supplier. Or you can read our detailed guide about best dropshipping suppliers.
4. Have an eye on your competitors at all time
Whichever niche you choose, you are probably not the only dropshipper in that niche. Even a specific product that you are selling may have multiple competitors.
Keeping an eye on your competitors will help you find your competitive edge in the market quickly. You can learn a lot from them regarding pricing strategy, marketing strategy, target customers, and more.
You do not need to replicate everything they do, but you will know what to do and what not to by studying your competitors.
When we are on the topic of competition, your competitor need not always be just another seller. It can very well be a competing product.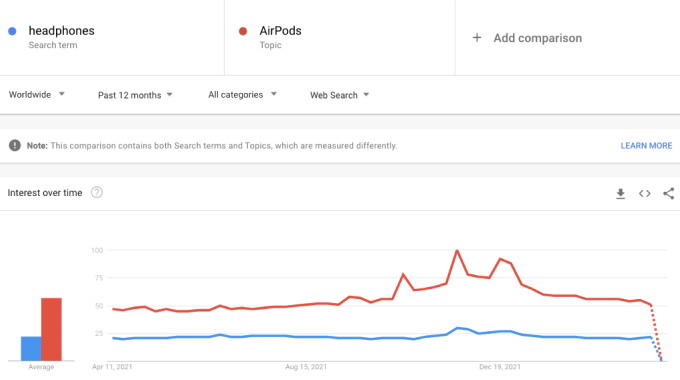 For example, if you are selling Bluetooth headphones, it will serve you well to know if people are looking for earpods more than they are looking for headphones.
When that graph fluctuates, you can shift from selling headphones to earpods swiftly. That is the added advantage of the dropshipping business model.
5. Price your products smartly
Your pricing strategy decides your profit margin in a dropshipping business. You may find a supplier that offers you products at really low prices. That is still not enough to ensure a better margin.
First and foremost, when you mark up the price of a product, ‌make sure that your target market is ready to pay that price for the product.
For example, you can find Kawaii products for really low prices on Aliexpress. They are cute, attractive, and appealing to a large market. However, you can not sell them in the eastern parts of the world at much higher prices.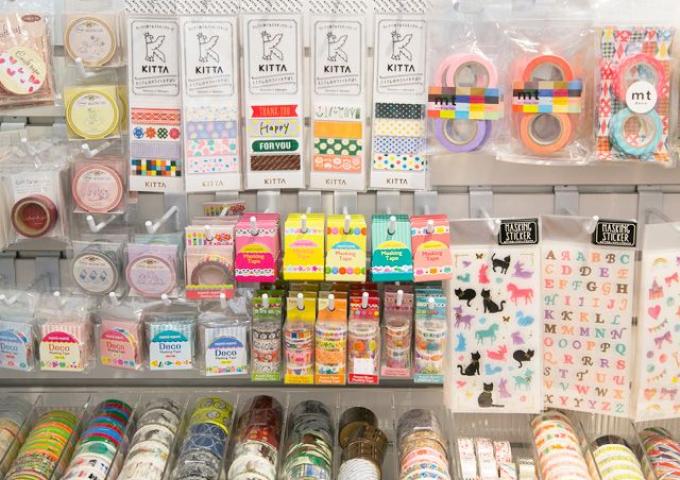 People in eastern regions will find these products at a lower price elsewhere, and they will obviously gravitate towards that store. Hence, study your target market and your competitors while pricing your products.
Also, the suppliers usually have certain charges and limitations when it comes to shipping the products. These charges will usually not be included in the product's price.
Have a detailed chat with your supplier and clear out the price of the product, inclusive of shipping and other charges. Always price your products accordingly.
6. Order product samples before selling it
Since in a dropshipping business, you will not be handling the inventory or shipping of the products, there is no way for you to know the exact details, features, and quality of the product you are selling.
You will have to go on the details provided by your supplier, which means you will be going in as blind as you will be leading your customers into it. You can always run your business based on trust alone if your goals are short-term.
On the other hand, if you really want to take your business seriously and hope to scale it up eventually, always sell products that you have ‌tried and tested at least once.
Order a sample of the product that you are planning to sell in your store and when you do so, here's a checklist you should keep handy:
How long did it take for you to receive the product
Is the product packed well
Did the product reach in good condition
Does the product match its description
Does the product work
Are there any other quality issues
If you see any issues, connect with your supplier and ensure that it does not repeat.
7. Create a professional-looking online store
Your online store is the identity of your dropshipping business. It is where you lead your potential customers to. Converting them into paying customers depends on how professional your store-front looks.
A user's decision to make a purchase on your online store is made within 3 seconds on your website!
That is very less time for a first impression, which means you need to be smarter about your online storefront. Make it look as aesthetic and brand-oriented as possible!
Choosing the right eCommerce platform for your business is the first step to creating a professional-looking store. With Dukaan, you will have access to a range of easily customizable themes and store banners.
You can edit the text and colors to match your brand colors, making the store look a lot more aesthetic.
Apart from this, on Dukaan, you can get a custom domain and a custom app for your store. This can be a huge help to drive your branding process forward.
This video can guide you on how to start your online with no technical or coding skills.
8. Connect with customers in real-time
When shopping online, customers are always a lot more apprehensive and have a lot of doubts. They always need a little nudge in order for them to trust the store and make a purchase.
This little nudge can be done through real-time chat support with the customers that are on your online store at any given time.
Dukaan's
live chat plugin
can help you in connecting with your customers in real-time. You can greet those in your store with an automated welcome message.
If the customers have any doubts or queries about the products in your store, they can reach out to you through the chat feature.
However, you should dedicate your time completely to your store. You cannot have a customer type in a query and wait indefinitely for your answer. This could have a negative impact on the customers.
9. Experiment with different shipping rates
When the whole concept of online shopping started off, shipping charges were automatically a part of every purchase and it was unavoidable. Users soon got habituated to paying the shipping charges.
However, ever since Amazon pioneered free shipping as a part of their customer loyalty program, customers have a choice on whether or not they want to pay for shipping.

As a dropshipping seller, you cannot offer free shipping as the products are being shipped a long way. However, you can offer discounted shipping to your customers for purchases over a certain amount.

You can also create some sale days like the pay-day sale, budget sale, etc. where you can offer free shipping for just a few days. This kind of marketing technique will get in a lot of new customers.
Retaining these customers is pretty easy with quality products and great customer service.
10. Stay on good terms with the suppliers
Dropshipping business is highly reliant on relationships you form with your suppliers. It is not just about finding a supplier that offers products at low prices.
By creating a professional relationship with your suppliers, you are showing them that the deal is profitable to both parties. You can ensure that they stay on top of the packing and shipping of your orders.
The biggest disadvantage of a dropshipping business is that your customers will never feel ‌connected to your brand.
However, when you connect with your suppliers, you can request them to create customized packaging by adding a thank you note with your brand name and colors.
Additionally, you can also have a better system in place to manage returns, refunds, order delays, product damages, etc.
11. Have a plan in place for returns and refunds
Even after trying out a sample and maintaining a strong relationship with your supplier, some issues and problems are totally out of your control.
This fact may seem a little unnerving, however, it also ensures that you are prepared for whatever comes your way.
It may be handling returns, refunds, replacing a damaged product, or dealing with lost shipments. Have a plan in place for all of these issues.
Keep communicating with your supplier through the process so that they have a clear understanding of how to deal with these issues too.
When your supplier is on the same page as you, it gets easier to handle any kind of issue. Even if something completely unexpected comes your way, you will be prepared for it!
12. Cash in on seasonal offers and discounts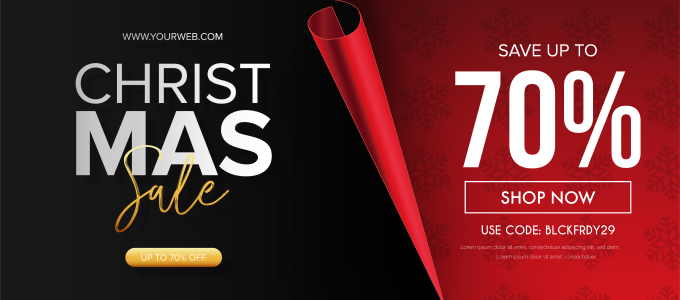 Every seller will try to attract holiday shoppers with attractive offers and discounts. This includes your suppliers and wholesalers will be offering discounts on the products too.
You can cash in on these seasonal offers with a little smart marketing. You can set aside some funds to create paid ads during the holiday season to direct a lot of customers to your store.
Creating offers and discounts, combo offers, gift packs, etc. is also a cool way to attract holiday shoppers to your store.
Understand that when the sales of your store increase during the holiday season, so does your profit. This is an opportunity and, as a dropshipper, you should have a plan in place to make the most of it.
Having a strong social media presence is a must for every eCommerce store, be it a traditional one or a dropshipping store. Your social media presence need not necessarily be about just your products and product listings.
Make it as engaging as possible by creating interesting content for your target audience.
Say, you are dropshipping apparel, you can create 'outfit of the day' posts and create outfit ideas on Pinterest. You know that Pinterest-inspired outfit ideas are trending right now.
Keep your content relevant to the niche and the products that you are selling in your store. Stay on top of trends and make little changes to make them relevant to your business.
Most important of all, stay consistent with your social media presence. Even if you post only twice a week, post consistently on those two days every week and soon enough, your followers will start connecting with you and your brand.
14. Have a great marketing strategy in place
If this is not clear already, let us go through this once again. In dropshipping business, first, you are selling your products online, and second, you won't be handling inventory or logistics.
That leaves just the marketing part in your hand and when we say marketing, we mean online marketing and advertising specifically.
It will help you a lot to invest some time and money in learning online marketing, like search engine optimization (SEO), Google ads, Facebook ads, etc.
since your whole business depends on bringing in a lot of traffic to your online store, learning digital marketing will eventually provide a huge return on investment.
Of course, focusing on paid advertising like the Google shopping ads will give you instant results. However, that should not be your only marketing plan. Give equal importance to organic marketing as well.
15. Provide top-notch customer service
People will often forget what they bought from an online store or how much they paid for it. However, they will never forget how they were treated in the store.
In this day and age where the cancel culture is so famous, your customers may overlook being treated well but will be completely unforgiving if they are treated badly!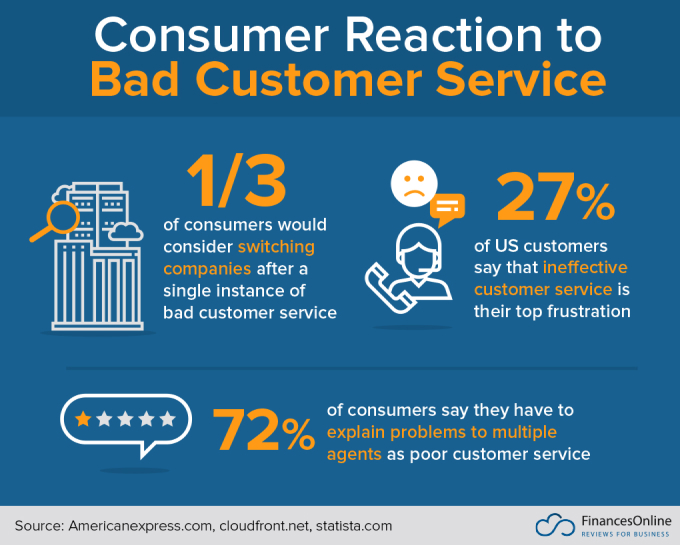 Especially with a dropshipping business, the shipping times are usually longer and hence the waiting periods are also longer.
During this waiting period, you should keep in touch with your customers and provide regular updates, so that your customers will feel well-assured.
Apart from this, something as small as a thank you mail after every purchase will help you build a stronger relationship with your customers. You can also request product reviews, so they know that their experience is being valued!
16. Keep experimenting with new products
When you are running a traditional business, handling the inventory, stocking up on products, handling shipping, etc. changing your product line is so tough that it is close to impossible without a huge loss.
However, with a dropshipping business comes the flexibility to choose what products you want to sell. Even if you want to pull a product out from your store or add a new product, it is very simple and hassle-free.
This makes it very easy for you to scale your business whenever you are ready for it.
If you are adding new products to your store, see to it that they are relevant to the niche you have chosen so that it is not confusing for your existing customers.
In case you want to add a line of products that do not belong to your niche, you can always create a new online store for that particular niche.
Conclusion
Starting a business is truly not an easy decision. It is never fun and games.
You can choose the dropshipping business model because it is more automated and hassle-free. However, you still have to put in your efforts and time for it to be successful.
Hopefully, these tips will help in providing a view of the kind of effort that is required as well as guide you in the right direction.
FAQ's
1. How do I get good at dropshipping?
Start by researching for a profitable niche and then find the right suppliers for your products. You can list your products on your own online store and start marketing to get in customers.
2. Is dropshipping good for beginners?
If you are a first-time entrepreneur, a dropshipping business model is the best to get started with. You won't have to spend a lot of money on stocking up the products or handling the inventory.
3. How to avoid failing in dropshipping?
There are a lot of dropshipping tips that can help you run your dropshipping business successfully. However, if there is one important tip of them all, it is to provide excellent customer service.