Whether you are looking to start your furniture business or rehoming your pre-loved pieces, knowing how to sell furniture online goes a long way toward achieving your objectives with your items. Our article enlists all the information you need to know about selling furniture- new, used or old.
We all have some piece of furniture lying around the house that nobody buys in our yard sale, and you already know how to get rid of that.
Just list it on eBay, right?
But what about that furniture which is too good to be sold for cheap, but of no use to you?
Or, what should you do if you want to sell furniture online? Where should you start? What should you keep in mind?
This article will answer all your doubts, so read till the end for steps and tips to sell any kind of furniture online.
Selling furniture is the perfect niche business to start because it's profitable and not many people venture into it. But that can also mean that it might be a little challenging to get into this business.
If you want to be a part of this pie for yourself, let us show you how to do it without further ado.
How to Sell Furniture Online in 6 Steps
At a Glance
Choose whether to build or dropship
Choose your niche
Source the furniture
Rent a storage facility
Create your online store
Marketing and Promotion
Here we have listed 6 easy steps for you to start selling furniture online. We've also described in detail how you can execute each step.
1. Choose whether to build or dropship
Your very first decision will be whether to build furniture and sell it or start a dropshipping business. You can choose from any of the following:
Furniture making
Furniture designing
Furniture curating
Furniture dropshipping
Furniture reselling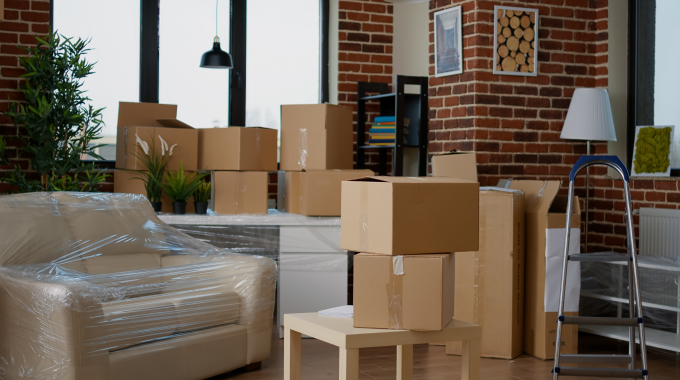 All of these have their own processes that you will need to follow and need a different amount of effort, so make sure you are clear about which route you want to take.
For instance, if you want to dropship furniture, you might need to find a reliable enough supplier to take care of all the inventory, shipping, etc.
Or if you want to make or design furniture, you'll need more investment and, of course, the skills to make or design furniture.
If you want to become a furniture reseller, scroll down to "how to sell used furniture".
2. Choose your niche
Now, it's time to choose a niche to focus on.
We've said it before, and we'll say it again – the more specific your niche is, the more successful your business will be.
Admittedly, the furniture business is a niche business in itself, and you can very well go ahead and sell everything from chairs to dining tables and accessories.
You can also just focus on one niche when you're starting, just to be safe.
Your niche can be based on any of the following:
Usage
Products
Style
Make & model
Customer base
Cause
Choose any one or more of these factors to base your niche on.
Here are some of the main product categories in furniture:
Chairs and recliners
Dresses and wardrobes
Couches and futons
Dining and coffee tables
Other types of tables
Furniture accessories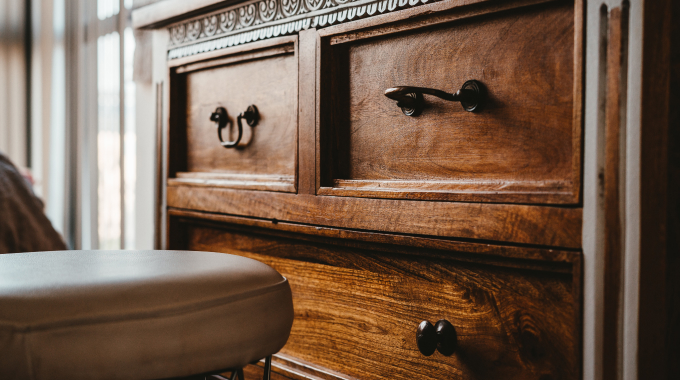 Your niche narrows down your target market and helps you focus your efforts in one direction. So do your own research on which categories are the most in-demand, and choose wisely.
3. Source the furniture
Well after you've done all the research and decided on what, where, and how you're going to sell furniture online, it's time to source your products.
You can source them from manufacturers, estate sales, buy materials (to make), or pre-made furniture to sell.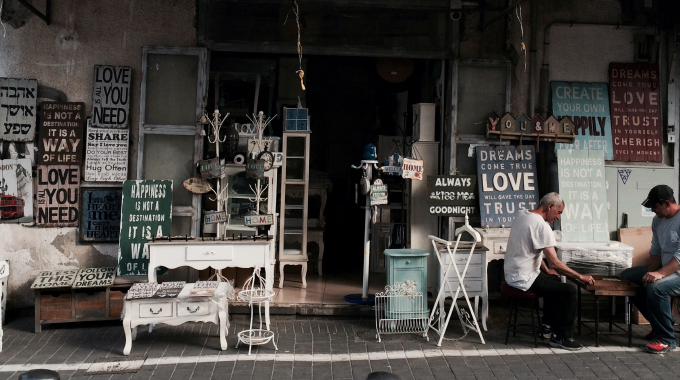 Here are some places most people source their furniture from:
Auctions
Outdoor markets
Collectors
Wholesalers
Manufacturers
Dealers
Your product supplier in any line of business is an extremely essential part of your business. A good supplier makes a huge difference, after all, your business is only as good as your products.
4. Rent a storage facility
This does not apply to dropshippers.
Renting a storage facility is necessary for a furniture business because furniture takes up space.
Even if you sell buildable furniture, it will take a lot more space than your average clothing or accessories products.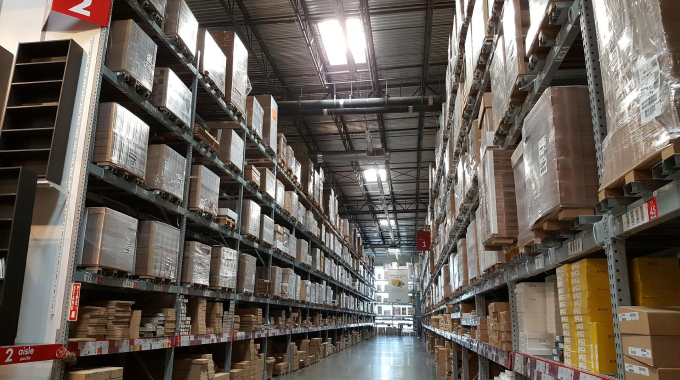 Now, when you look for renting space, there are options you can consider, like:
Renting a climate-controlled space
Renting a shared space
Buying your own dedicated space (compulsory for makers).
These options depend on the type of furniture you want to store. For instance, wooden or metal furniture cannot survive prolonged exposure to moisture.
But if you sell plastic furniture products, normal storage space will work just fine.
Then figure out if you need a dedicated space for storing your products or can rent a shared space.
If you have chosen to make furniture, then make sure you have a workshop where you can make and store furniture properly.
5. Create your online store
Okay, by now you have done your research, made all necessary decisions regarding starting your business, and gathered inventory.
Now you can finally start your online business!
You create your own eCommerce website. Your own brand ensures so many benefits, like loyal customers, repeat purchases, seamless day-to-day business operations, etc. And how do you get your own brand? With a website!
So how should you go about creating your own online store? Let's see:
Choose a suitable platform
So choosing the right platform for building your online presence matters more than you'd think.
Dukaan is the right and new age user-friendly eCommerce platform, emerging as the top choice of all young entrepreneurs to build their business on and with good reason.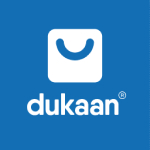 Launch, scale and manage your online business with just $11.99 on Dukaan. Annual plans start at $99.99 only.
Design a website
When you have decided on a platform, now it's time to create a professional & good-looking website that works. This is where your customers will come to browse and buy your furniture, so make sure you design an aesthetically pleasing website.
Check out this swanky looking furniture store created with Dukaan platform.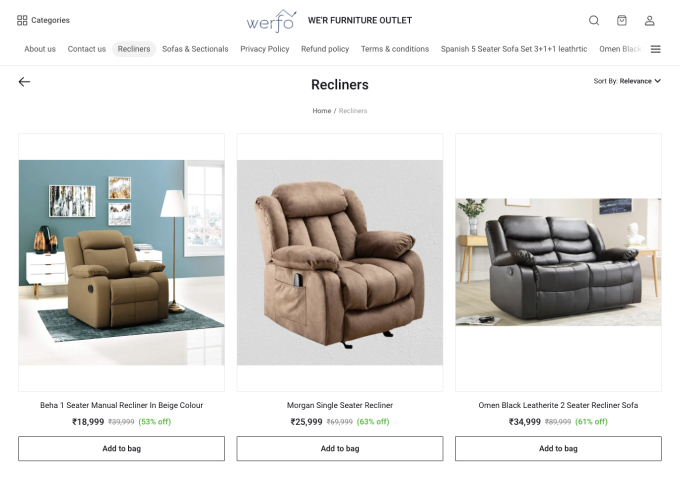 Capture & upload high-quality images
Product images are one of the first things that customers see when they browse your website. Photo quality is the most important factor in an online sale, according to 90% of online buyers.
So when you're selling anything online, make sure you upload high-quality photos.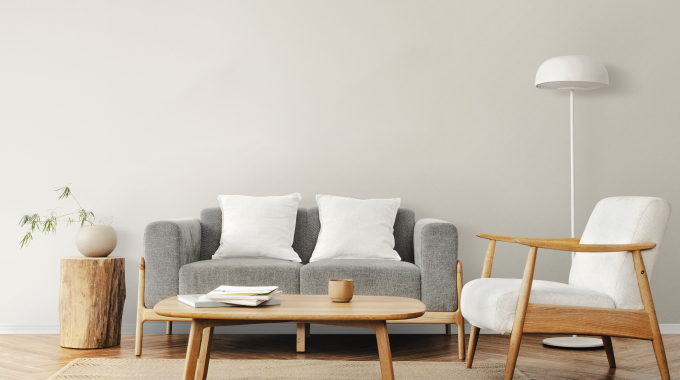 Here are some things to keep in mind while clicking and uploading product images:
Good lighting: Lighting can make a world of difference in any image. Make sure the lighting hits the right places and portrays what you want to show your customers.
Tell a story: Try to tell a story with your photos, about the furniture piece you're looking to sell. Customers are always looking for a good story to associate with their furniture (think Phoebe from F.R.I.E.N.D.S.). This comes in handy especially when you're selling antique furniture, or are the manufacturer yourself.
3D images: Well, online shopping certainly has its drawbacks, doesn't it? For one, your customers cannot touch and feel the finished product or examine it closely. 3D images come in handy at these times, when you want to give your customers the full picture (pun intended).
Show the real product: This goes without saying, and here we want to focus on the fact that you might want to use filters to enhance the look of your product, or take artsy photos to show your vision. It's a strict no-no for anything that can mislead customers into thinking that your product is different from what it looks to them.
Even though your images might come looking amazing, you will lose customers and stack up RTO products.
Write apt product descriptions
Think of this as the only chance you get to talk to customers about your products with words, and any seller worth their salt knows that you can change your customer's minds and sell them something they don't need just by convincing them with your words.
So write magical product descriptions that can convince customers to buy or use our product description generator to generate high-quality product descriptions.
6. Focus on marketing
Marketing is one magic tool that bridges the gap between your business and customers.
It consists of everything you do after you've started a business, which puts your brand on the radar and drives customers to your store.
This involves advertising, promotional posts, emails, influencer collaborations, etc., and also monitoring the effectiveness of your techniques, and there are a million ways to do all this.
You can use one or all of these to successfully market your online business.
Now, we have some tips for you to ensure that your furniture sells online.
How to Sell Used Furniture Online?
If you are wondering who will be interested in buying used furniture when there is an attractive market to buy new furniture, you are mistaken! There are many buyers who are interested in getting a piece of good used furniture and a great deal. We will take you through some of the best tips to sell used furniture online.
The process is pretty much similar to the one you'd follow for selling new furniture, just mention that you sell used furniture or refurbished furniture.
It's a smart decision to sell primarily on eBay or other reselling marketplaces, or create your own website where you clearly state that you sell second-hand or used furniture.
Of course, you will need to spruce the piece up a bit, so refurbish the furniture as and if needed.
You should find out the best price possible for your furniture, from competitors or other online and offline sources, so you can make the most profit without ripping off the customer.
Expert Tips to Sell Furniture Online
These tips will help you nail down little details that most business owners overlook while selling furniture online.

To be safe from fraud and malpractice lawsuits, you need to be aware of the exact condition your furniture is in. Also, it will help you be as authentic as possible while selling it to customers.
Know your competition. There's a saying that says 'never underestimate the enemy'. It holds water because people generally believe in themselves so much that they forget that their competitors are also working hard on their business.
Spin a yarn about your furniture. People love to associate their interior design with a theme or a palette, so you can tell the story behind your piece, and make sure it's true.
Be proactive with marketing and branding. The thing with niche businesses is that you need to be proactive with your marketing efforts and put your brand in front of the right target audience.
Always be truthful about the condition of your furniture. Whenever you list a product or service, as a general rule of thumb, you should specify all the things that are included, things that cost extra, or things that are just not provided. For instance, if you're selling a dining table, people might expect a set of chairs included with the purchase. Specify if you're selling chairs or not, separately or with the table, and the number of chairs too. Try to include what's included, the size, color, authenticity, warranty (if any), etc. with your product description.
Set a fair price. If you set a fair price, customers will want to buy from you. If you set a price that's too high or too low, people just leave. Yes, that's true. Customers do not buy low-priced products because they think there must be something wrong with it, or else why would anybody sell them for so cheap?  So do your research, and set a price that is in line with the market.
Conclusion
Now that you have all the information needed, put on your thinking cap, hop on your devices, and start setting up your online furniture business!
Remember, though, that furniture is something people don't buy as frequently as other products, like clothes or accessories, and it will take some time to build a loyal customer base.
Also, calculate your costs and be sure you can bear them until your sales pick up. Remember, the key is persistence.
We know how intimidating it can be to start any business, let alone do it online, to do everything yourself and not know whether all your investments will pay off.
So one thing that we can do to help you is make taking your business online easy for you. Platforms like Dukaan are as easy to manage as WhatsApp.
Here's a video to help you start your online business:

FAQs
1. Is it good to sell furniture online?
Work-from-home has boosted the online furniture industry. People are purchasing furniture that they require, such as desks, chairs, tables, and other items, as they spend more time at home. So, if you've been thinking about selling furniture online, now is the time.
2. What is the best app to sell furniture locally?
Dukaan is the best app to sell furniture online for local markets, and even international ones.
3. How do I find out how much my furniture is worth?
You can look up your furniture's worth online by contacting any major auction house if you have any antique pieces lying around or just check on Google or Amazon for regular ones.
4. What do the numbers on the back of the furniture mean?
A number could represent the style, the maker, or even the company's patent. Back to the furniture. On the back of a bureau, some manufacturers used less expensive wood and placed the label where it wouldn't damage the finish.