So you want to start a furniture business, but not sure how and where to start? Here's a guide on how to start a furniture business online.
According to Business Today , the furniture industry has emerged as one of the fastest growing e-commerce segments. The COVID-19 pandemic has caused an upsurge in furniture sales and it is the perfect time for manufacturers and suppliers of furniture to explore new business possibilities.
If you are reading on, cheers to your will to start an online furniture business. Thanks to technology, you can open a fully operational online store in a matter of seconds. We aren't talking about eBay, Amazon, or Etsy. We are talking about your very own online store!
How to Start a Furniture Business Online
Step 1: Decide your target market
The furniture market has 3 main segments – RTA (Ready to Assemble), Commercial and Residential. Pick one.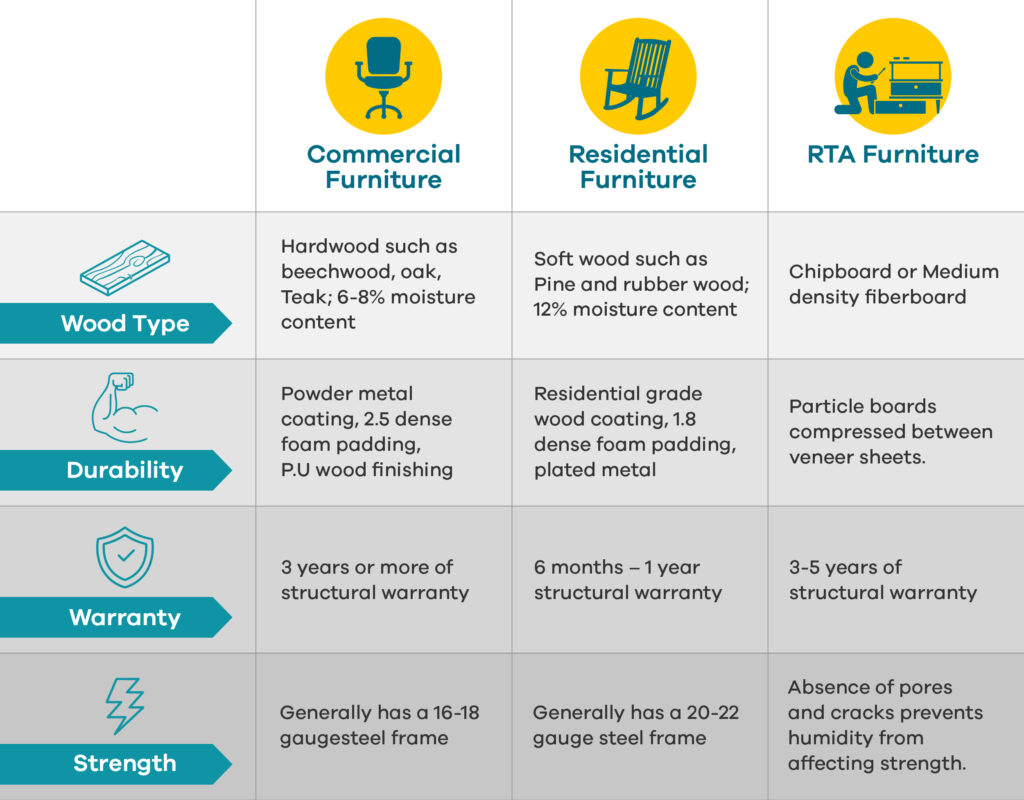 It is always a good idea to start small and scale up from there. Once you make the tough decision (tougher than actually opening your furniture store), consider going over these:
Do you have the skillset to build furniture or are you planning to source it from suppliers?
Who is your target customer?
Will your customer be the direct user of your furniture or will be someone on the likes of an architect, designer, or contractor?
Consider the scope, product, design, and services you will offer
Will your products be any different from what is already available in the market?
Step 2: Get a brand name
Choosing a good brand name can be vital to your business. Here's what to aim for in a brand name:
Short
Easy to pronounce and remember
Clear and descriptive of the business
Unique
Here are some great tips to come up with the perfect brand name.
Let us look at some of the iconic brand names:
Nike – "Just Do it"
Apple – "Think Different"
L'Oreal – "Because you're worth it"
KFC – "It's finger lickin' good"
Coca-Cola – "Open Happiness"
Dunkin' Donuts – "America runs on Dunkin'"
McDonald's – "I'm lovin' it"
Note that a good slogan also forms an important part of a brand name. A good slogan efficiently sums up what your business does or the experience your customer will get out of your products.
You can use the help of the Dukaan's slogan generator to come up with a slogan that's perfect for your business.
Step 3: Hand-pick your furniture suppliers
Skip this step if you are a furniture manufacturer. If you aren't, take good time to find your supplier. It's a cardinal decision and you have to make it wisely.
Here are a few things you should consider when zeroing in on a supplier.
Logistics – will your supplier be able to deliver the furniture to your customer's doorstep.
Design – Is your supplier skilled to give you products that have a USP? Will he be able to customise orders?
Finance – Will he be able to offer you a competitive rate?
Will there be one or multiple suppliers? We recommend you avoid multiple suppliers. Bulk ordering from one will give you better deals.
If you are planning to import furniture, do you have all the necessary documents, warehouse facility and required know-how in place?
Step 4: Choose an online platform
Finding the right platform to go online is the key to growing your business. A platform like Amazon or Flipkart is good enough.
But if you want to hop onto a flexible eCommerce platform that helps you start off quickly with a first-rate online store that has your unique domain name, Dukaan is the way to go.
Even with zilch knowledge on how to go online with your business, Dukaan can help you set up an online furniture store in a jiffy with 4 simple steps. What's more, you don't have to pay a copious amount of money to register on Dukaan or pay charges as commission on your orders. Seems like a cakewalk? It is!
Step 1 – Sign up for Dukaan – Web Version | Android App | iOS App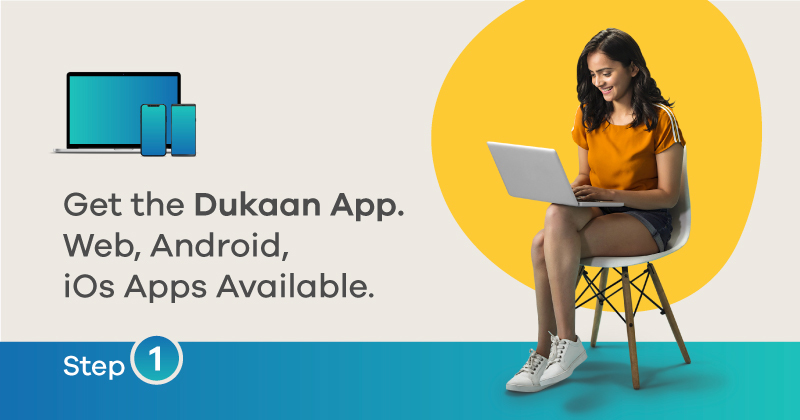 Just give your mobile number, verify OTP and you're in.
Step 2 – Choose your store name and category.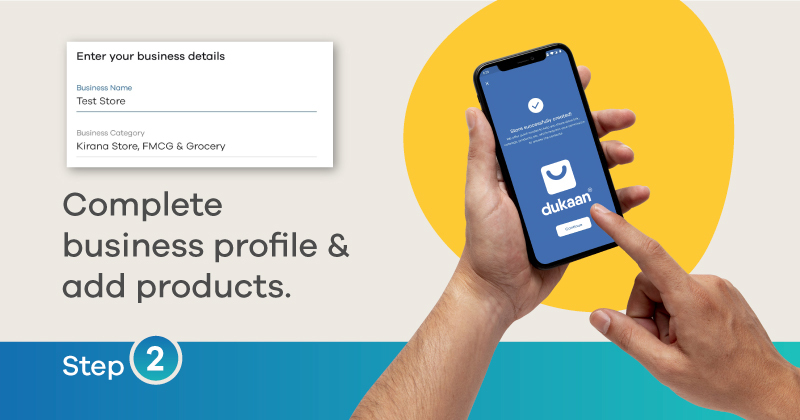 Step 3 – Upload your products.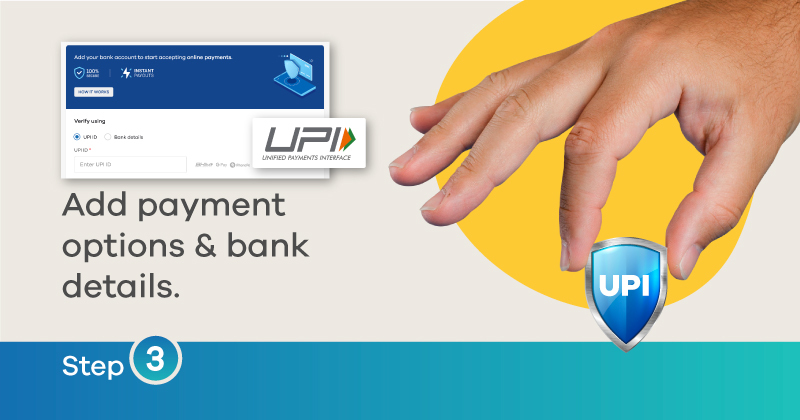 Step 4 – Promote your Dukaan store.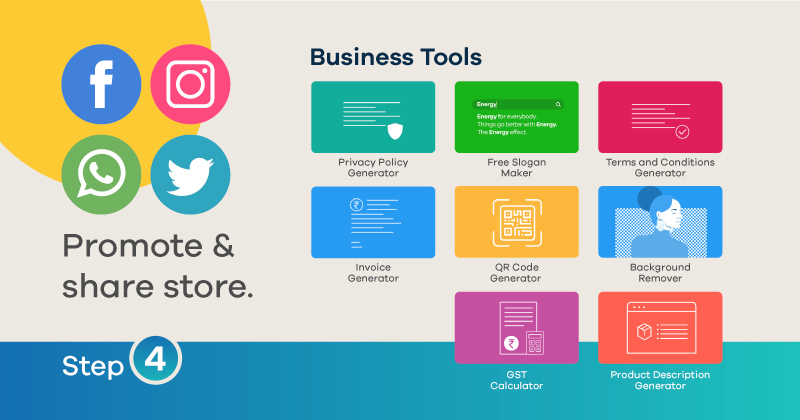 Simple! Isn't it?
Here are a few things to keep in mind to leverage your chosen platform well:
Segment your products under clear categories such as recliners, tables, wardrobes etc. Each category can have subcategories based on the material used, popularity, or design theme. It should be easy for the customer to navigate their way to a product.
Put up high-resolution pictures in good lighting and at different angles. Your product images create the first impression on the customer's mind. Make sure it's a lasting one.
Write great product descriptions. Make sure you talk less about what your product can do and more about how it will solve your customer's problems or add value to their life.
Don't skip relevant information. The dimensions of the product, the material used, weight, and colour or design options available should all figure along with the product.
Step 5: Price your products
Selling fine furniture at a good price will help a great deal in building customer loyalty. Here's what you should keep in mind when pricing your products:
It's important to note that the prices that homebuyers can shell out for furniture will vary from that of say hotel owners. The former wouldn't mind spending an extra buck for a single piece of furniture that suits their aesthetic. The latter however will seek a lower price for bulk purchase.
Study your competitor's prices. Keep in mind that it's easier now than ever for potential customers to browse the internet to look for the cheapest deals. Make sure your prices are competitive while also ensuring you don't go below your cost price.
Analyse the value your product gives. Is there something that stands out or a unique solution your product provides? Are your products crafted by artisans or are they more ornate than those that exist in the market? If yes, then you can charge a premium for them.
Make sure your profits cover your operational costs and leave you with enough capital to rotate.
Step 6: Figure out how your customers will pay you
If your payment gateway isn't smooth or does not have popular gateway options, there are high chances you will repel potential customers.
It's a good idea therefore to have net banking, credit/debit cards, UPI, wallets, EMI and International cards options available to customers. Remember, the easier it is for the customer to pay, the likelier it is that they will pay.
Gone are the days when setting up online payment options was a tedious and complicated process. eCommerce platforms like Dukaan help you set up secure payment gateways within seconds. Here's how.
Step 7: Work out the logistics
Aim to give a seamless delivery experience to your customer.
Will the products be stored in the supplier's warehouse or yours?
Will the products be shipped directly from the supplier or will they reach you first?
What mode of transport will best suit your business?
Do you have the option to automate your delivery system?
Are local, national and international taxes calculated where applicable?
Make sure that managing your logistics shouldn't be time taking and tedious. The faster you move to an automated delivery system, the better it is for not just you but also for your client.
Step 8: Promote your business
Now that you are all set with everything else, it's time to spread the word about your new online furniture store. Here's how:
Encourage people to leave a review/testimonial on your products. According to a study, 93% of consumers said that online reviews impacted their purchases.
Use Social Media platforms like Instagram, Facebook and WhatsApp to spread the word. Use your online furniture store link in the bio or status respectively.
Elicit the help of friends and family to share your social media content. This will grab more eyeballs leading to a better potential customer base.
Use Dukaan to create and customise your marketing designs to promote your business.
Example: We created this "Christmas Sale" banner using Dukaan's promo banners.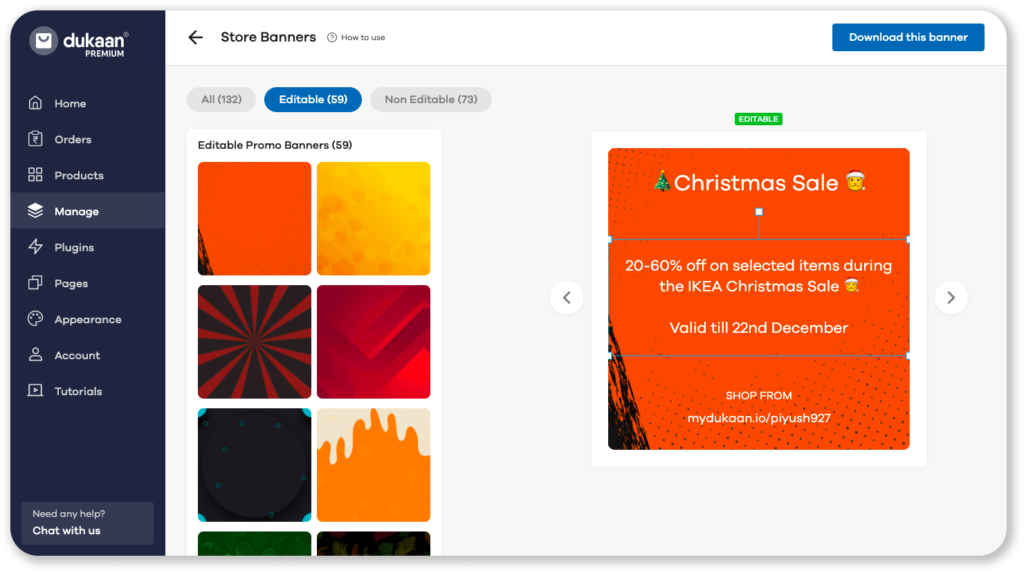 FAQs
How much does it cost to start a furniture business?
An online furniture store requires less investment and gives quick returns. An INR 8-10 lakh investment should suffice for starters.
Are furniture stores profitable?
Yes. The steady increase in demand for furniture owing to a higher level of income among the middle class has ensured that online furniture business stays one of the most profitable niches within today's e-commerce.
What are the top ten furniture brands?
Some of the biggest names in the furniture world are: Godrej Interio, Ikea, Durian, Nilkamal, Damro, Style Spa, Wipro furniture, Zuari, Hustla, Usha.
What can I sell alongside furniture in my store?
It's a great idea to cross-sell. Relevant furniture accessories such as cushions for sofas, runners for dining tables and varnish for chairs etc. are a good place to start.
I have an existing furniture store and wish to take it online. Help?
Congrats on waking up to the amazing benefits of taking your business online. Setting up an online store on Dukaan is as easy as a walk in the park. It will take less than a minute of your time and it will probably be the easiest thing you ever did.
Final Words
Furniture is anchored firmly in the e-commerce market. The simple steps above, if followed diligently, will help you get onto the path to build your dream business. Thanks to technology, starting an online business is easier than ever.
E-commerce platforms like Dukaan help you go digital in less than a minute.
"Simplicity is the ultimate form of sophistication" – Leonardo da Vinci
Well, it doesn't get any simpler than this. Go on. Start your dream business today!