If you want to sell baked goods online, starting your own online bakery business can be a sweet affair. Need a slice of that pie? Our article lists everything there's to know about how to start an online bakery.
Do you always bake fantastic cakes for birthday parties? Do you make delicious and gorgeous-looking cupcakes? You've come to the perfect place if you're prepared to use your baking skills to start a successful bakery. Baked goods have always been in high demand.
Due to fast-paced lifestyles and the need for readily available food, baked goods have been a mainstay for many. With a projected CAGR of 5.12%, the market for bakery products will increase to USD 590.54 billion in 2028 from USD 416.36 billion in 2021.
In today's world, customers who don't have the time or skills to produce delectable desserts and snack foods can benefit from accessibility and premium baked goods from an online bakery business. So, an online bakery can provide you with access to thousands of customers without making a significant investment in a sizable bakery setup.
Your e-commerce food business won't be challenging if you have a combination of an absolute passion for baking and a well-thought-out plan for establishing an online bakery.
You don't even need a physical store to start a bakery in today's digital world. All you need is a standout online store, outstanding images of your product, and a delivery partner to start an online bakery.
That said, we may have made it sound way too simple because there's more to cover. And that is why we have put together this guide to help you with everything you need to plan, launch, and expand a profitable online bakery. Your online bakery will be much better positioned for success if you use these suggestions together with your amazing baking skills.
How to Start an Online Bakery Business
1. Choose a niche
Narrowing your niche is the initial step in starting an online bakery. Consider your preferred food joint and what makes it special. Who are the businesses target customers? What varieties of food do they offer? What is their reputation? Consider these questions for your bakery too.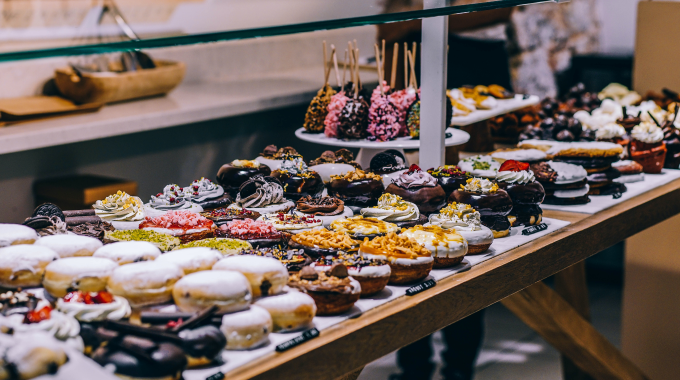 It's critical to conduct preliminary research on your target market to avoid developing a product for which there is no market or attempting to satisfy a potential market with an incorrect bakery product.
Your business may specialize in one type of baked product, such as cheesecakes, or it may provide a variety of baked goods, such as cupcakes, cakes, croissants, and creme brûlée. All you need to do is make an effort to take advantage of local demand before starting.
For instance, if you know of another bakery business nearby, consider what you can provide that they cannot. It may be difficult to create the next big thing, but by starting a niche bakery, you are carving out a market for yourself in the bakery sector and driving out rivals.
A case in point would be that there are numerous types of cupcakes available from two or three nearby bakeries. Now, how will you make your cupcakes stand out? You can start making customized, gluten-free, or eggless cupcakes that could satisfy the needs of a niche audience for your niche bakery.
Also, it is important to factor in your own interest in the niche you plan to take ahead. Especially since this is a business that you are opening to turn your passion into a profession. For example, if you are interested in creating bespoke designer cakes, that's something you should explore instead of a normal cake bakery.
2. Get the appropriate licenses
Since you will be running a food business, you must complete a few paperwork-related tasks before you can officially open your online bakery for business. This covers items like certificates, licenses, permits, and anything else made mandatory to adhere to the local or regional health standards, laws, and regulations.
Do your research to find out the requirements because the regulations governing online food businesses differ widely from state to state. Before you start, make sure to check the website of your state's Department of Health to discover what is permitted under the "cottage food laws."
You might also need a license to prove you can create and sell baked goods, or you might need a food and safety certification, depending on the state where you live. In accordance with cottage food regulations, some states don't require small enterprises to obtain business licenses, but other states do.
Get in touch with the county or city health agencies or departments that are in charge of your area to find out if any further permits are needed to produce and sell baked goods. While many jurisdictions have a variety of rules governing home bakeries, with the right research and credentials, you may start a safe and compliant business.
3. Build a unique brand
The next crucial step is to establish a distinctive brand. Think about the following:
What unique and special "thing" is your bakery promising the clients to improve their lives?
What are essential values linked to your business?
How can a deeper customer need be met by your bakery products?
Nike, for example, doesn't only make shoes; it equips athletes with the tools they need to succeed. The same logic can be applied to your bakery products. Your brand can stand for making homemade cupcakes, which also provides families with a delectable mealtime treat to enjoy together.
Conveying all this to your potential customers with a "touch" of sincerity will distinguish your brand from the competition and help it stand apart. Building your brand is much more than just creating a name for yourself. It's about showcasing the values of your business to people such that it strikes a chord with them.
You also need to choose a logo and a brand name for people to recognize your brand quickly. It's best to choose a name that accurately describes your strengths. Random brand names offer very little advantage to your business. Try to align it with your specialty product. For instance, www.atbobs.com is useless, while www.bobscupcakes.com is fantastic!
Next, get a unique logo designed. A modern and customized logo can deliver a strong message. But give the brand name and logo just enough thought—not too much. Keep in mind that you have a significant amount of work to do!
Take a look at some of these of these famous bakery brand logos for inspiration: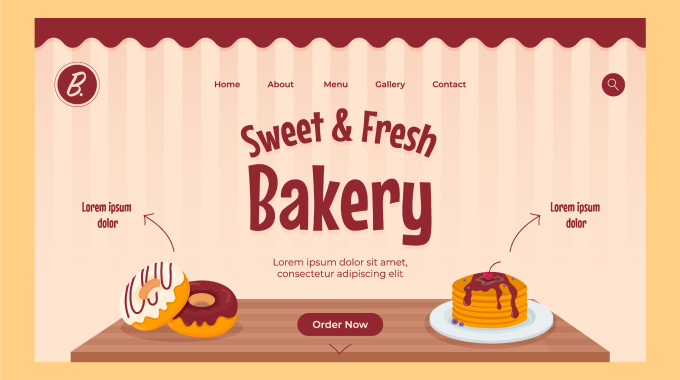 Make absolutely sure your brand identity is consistent as well. Build your brand in such a way that customers should be able to recognize your business at every touchpoint, so ensure that all of your packaging, social media, websites, and products use the same fonts, colors, and personality.
4. Price your baked products
Make sure you are setting a fair and appropriate pricing strategy for your bakery items. If your prices are too steep compared to the market average, you will not find any takers. On the other hand, pricing your products on the lower end will make it difficult for you to breakeven with the costs that you are incurring.
The majority of bakeries base their retail pricing points on the expense of ingredients and the length of time it takes to produce the goods. This methodology is unreliable. Rather, you should include in your prices the price of kitchen supplies, clean-up time, storage fees, packaging and shipping costs, time and money spent on marketing, etc.
Time is often the largest hidden expense in a bakery. While doing something you love doing, it's easy to forget how much time you actually spent working. Nothing is worse than finishing a fantastic creation just to find out later that you only made a few cents an hour.
Similarly, it's also not a good idea to base your price on what competitors are charging for similar goods. Your selling price can be entirely different from theirs as a result of your distinct manufacturing costs.
Instead of focusing on price, develop your USPs in all other areas as well. Keeping your USP in pricing may draw clients for a long time, but those are the clients you will lose as soon as someone else offers them a better price.
Fair pricing for your baked products is one that benefits you as well as your consumers. People don't want to feel taken advantage of or overcharged. They won't buy from you again if they do. On the other hand, you have to make sure the price you charge is fair, given the time and energy you put into making your products.
Some of the key factors to consider while pricing your bakery goods are:
The quality of ingredients you are using.
Running costs like storage, equipment etc.
Effort and degree of skill put into creating your goods.
Time taken to bake your products.
Market rates of the goods.
5. Create an online store
Running your own online store allows you to start an entirely independent business and gives you complete control over how you run it and how much money you make. It is also easier to set up an online storefront than a physical one.
It will cost you less than half of the money and take the same amount of time as making a cup of tea. An online store allows you to sell your products to a large number of people easily. With an online store, even audience who cannot walk into your store due to physical distance can order from the comfort of their homes and enjoy your creations.
There are many eCommerce platforms that will help you set up an online store.  What eCommerce platform you choose will largely depend on the present and future needs of your business, the level of technical expertise you have and what functionalities are essential to you.
If you want to choose an eCommerce platform that is highly intuitive to use, has no learning curve attached and requires no technical expertise to us, Dukaan is the perfect eCommerce platform for you. The platform allows you to set up a mobile and desktop-friendly online store in a few easy steps, and under a minute.
It offers easy customization so that you can design your online store in sync with your brand. You get several templates to choose from. The platform also offers tons of free tools and plugins for marketing, customer management, order handling, etc., making you and your business highly efficient.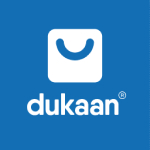 Launch, scale and manage your online business with just $14.99 on Dukaan. Annual plans start at $149.99 only.
6. List your products properly
The next important step after creating your online store is populating it by listing your products. Showcasing your bakery goods entails making them appealing to your target audience by using high-definition and clear images, including precise product descriptions and making them easy for your audience to find.
They say that "You eat with your eyes first", and along that logic, you need to stage your baked creation in a visually appealing way: by using high-definition and clear images, including precise product descriptions and making them easy for your audience to find.
Here's how you can best platform your baked products online:
1. Utilize product pages
If you sell a range of baked items, categorize them and place them on separate pages. For instance, if you sell customized cupcakes, cakes, and bread, make sure that each of these items is placed under a different category. This will make it easier for your customers to traverse the website.
2. Photograph your products
Food photography is an art, and with baked goods, the possibilities to style your food is endless. Play around with elements like lighting, angles, props etc. and find what works best for you. Ensure that even with the addition of all these elements, your food is the hero of the image.
Make sure to take your own product photos and avoid obtaining them from any online sources. Customers can determine whether or not to make a purchase from you based on the product photographs, as they are the only source of validation. Make sure all the photos are taken in the correct lighting and proper angles so that all product details are visible.
3. Add product descriptions
Clear and concise product descriptions go a long way in making the customers feel comfortable with what they are buying. Think from the point of view of the customers; include all the details in your product descriptions that you would like to know about a baked item before purchasing it yourself.
Also, pay attention to adding the information in product descriptions in an appealing way. List all pertinent details, including ingredients, warnings for people with allergies, and best-before dates.
To draw in additional customers, you can also include serving tips, client testimonials, and other useful advice.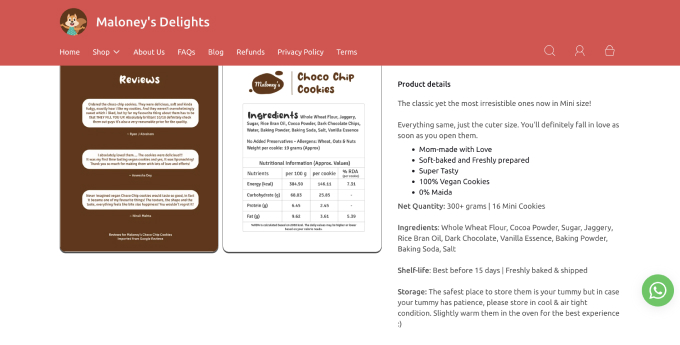 7. Figure out the logistics
The next step is to get your logistics in order.
First of all, consider purchasing some of the ingredients in bulk and begin scheduling which days to buy specific ingredients as demand for your products grows. It's crucial to note that some ingredients won't be easily accessible due to low supply levels at many grocery stores. Identify which of your products may be impacted by this and keep a record of these ingredients.
Since you are making perishable items, you will also need to figure out where to store your finished products and adjust your timetable to the ups and downs in sales.
Some of the kitchen equipment you will need if you're just getting started with your bakery business includes:
Mixers
Microwave and an oven
Refrigerating Unit
Tables as working surfaces
Gas burner
Cylinders
Storage utensils
Next comes the packaging and delivery part. Let's tackle them one by one:
Packaging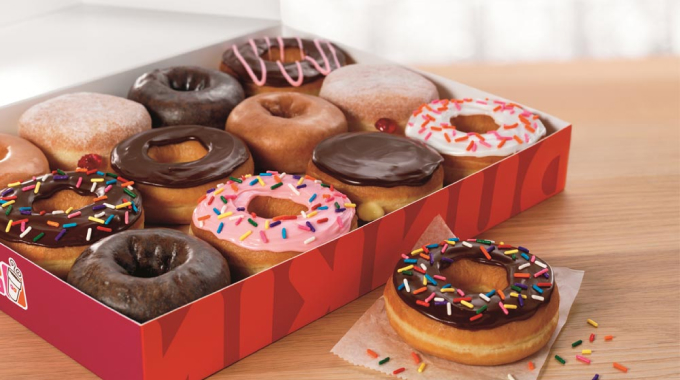 Go for customized packaging to please our customers. Mention your brand name and social media profiles on the packaging. The customer would then be able to return for future purchases. The packing also needs to be suitable to prevent product damage during shipping.
You will also need to find out about baked goods' label obligations by visiting the website of the U.S. Food and Drug Administration (FDA). You might need to put a label on the packaging with the ingredients and nutritional details.
Delivery
Don't forget that the majority of baked goods are both fragile and expire quickly. This indicates that both the delivery method and the timing must be properly planned. The delivery both needs to be quick and efficient.
When shipping a cake, it is essential that it reaches the customer intact and at the right temperature so that its integrity is retained.
For this reason, you must have a strong distribution network in place. Look for a delivery solution that allows you to ship your perishable baked goods with the assistance of various delivery partners.
8. Market your business
Online bakeries that ignore or do not pay heed to their online marketing have trouble finding new customers. Especially in today's day and age of marketing, every business needs to market itself online to accelerate the growth of its business.
The marketing strategies listed below might help you generate leads for your bakery business and turn them into paying clients.
SEO
As delicious as your food may be, your business also needs to rank at the top of Google search results for it to gain both visibility and followers. This is where SEO marketing comes into play. You need to understand what keywords are important for your business and optimize your store for it accordingly.
For example, if your business deals with macarons, french bread and pastries, make sure you rank especially for what you specialize in/ is your novelty.
Social media
Your digital marketing endeavours are incomplete without social media profiles for your business. Not only do you get to discover new audiences for your business, but having a dynamic profile on social media helps you build a community around your brand.
You also get access to media formats like reels, stories, polls etc. to showcase the fun side of your business, whether it is behind-the-scenes, making of etc.
Running ads
Need to give a quick boost to your business? Optimize your business presence online by leveraging the power of ads. All social media platforms like Facebook, Instagram etc. allow you to run personalized ads across their platform.
You have two options here:
You can choose to run ads on these social media platforms for any duration of time based on your intent with it and the budget you have set aside.
Conclusion
We hope this article has helped you understand how to start an online bakery. People now enjoy celebrating a wide range of events, such as birthdays, anniversaries, Valentine's Day, engagements, family gatherings, etc., which have become increasingly popular.
And cakes and other sweet things are a necessity for these celebrations. The market's potential is developing as consumer spending on baked products rises. Many bakeries are considering going online in light of the rising trend.
FAQs
1. Is an online baking business profitable?
Yes, running an online bakery is an extremely profitable business. It helps you serve and acquire customers in geographically far locations, save costs like renting a physical store and decorating it etc. You can start your online bakery store in under a minute with Dukaan.
2. How do online bakery get customers?
Marketing your store online is the best way to get customers for your store. Apart from the practices mentioned in the article above, invest in an eCommerce platform that comes equipped with marketing tools to ease this tedious process. Dukaan is a one such good option to consider.
3. How can I sell my bakery online?
The biggest aspect of selling your bakery products online is marketing them correctly. Uploading high-quality product images, writing concise product descriptions, optimizing your store for loading speed and SEO are some good marketing practices. Our article contains everything you need to know about promoting your bakery business online.
4. How much amount is required to open a bakery online?
There is no fixed capital or bare minimum expense required to start an online bakery. How much costs you will have to bear upfront is a cumulative of the business model you select, the scale of operations you want to start with, the niche you are targeting and the eCommerce platform you choose to create your store online.
5. Does a bakery need a website?
Yes, it is absolutely important to launch your bakery business online as consumers prefer to shop on the internet in the convenience of their homes rather than stepping out to physical stores. Rather than running your business on a marketplace or social media, it is advisable to launch your own store with a proper website and domain name. It is incredibly helpful in creating brand awareness.