If your wine makes everyone stop and smell the "rosé", you need to profit off the boom the online alcohol business is witnessing. Read our guide on how to sell wine online, and witness those perfectly aged bottles fly off their shelves!
Millions of people purchase wine for celebrations, gifts, weddings, and ordinary meals, in addition to other occasions. Wine eCommerce is expanding significantly year over year and isn't anticipated to slow down in the near future. With a projected growth rate of 15–16% for the online wine sector, the US wine market is worth over $3 billion.
Additionally, the Wine Institute's study indicates that the United States has been the world's biggest wine consumer since 2014. It becomes obvious why this is the case when you review the statistics below:
The United States has close to 10,000 wineries.
Wine production increased by around 25% between 2006 and 2016, reaching a volume of over 800 million liters in 2016.
2.94 gallons of wine are consumed annually per adult in the United States, up more than 20% since 2005.
The wine market is a tremendously lucrative niche, and modern technology makes it easy to sell some exquisite wine online and earn a modest amount of money doing it.
Opening an online wine store can be a great way to get more people interested in wine. In fact, numerous firms have started using wine eCommerce as a selling channel after realizing its potential.
One of the key advantages of online selling is the potential to reach a much larger audience. Additionally, wine eCommerce can support businesses in fostering greater consumer loyalty among their current customer base. We have all the strategies you need if you enjoy wine and are thinking of launching an online store.
Steps to Selling Wine Online
Continue reading to find out how to sell wine online
1. Choose your niche
Wine is a complex drink. When selling wine online, you have a number of highly specialized niches to choose from. It's essential to identify your specialization before you start selling wine online because it allows you to:
Regularly improve your understanding of your areas of expertise.
Recognize the audience you're aiming for.
Create a brand that communicates with your target audience directly.
Target those who are interested in the type of wine you will be selling with your sales and marketing efforts.
Here are some suggestions for areas you could focus on:
Set up a wine store that offers the most affordable wines to regular people.
Maybe develop a reputation for selling only the finest wines to the most affluent customers.
Sell only the rarest, most distinctive wines that are not found anyplace else.
Sell wines from certain geographical areas, such as Sicily, California, or Bordeaux.
Instead of selling the entire bottle, you can sell the most popular wines by the glass.
Finding your niche may require some work and research in general. Before deciding on the wines to sell, conduct some market research to find out what's trending, speak with prospective customers to find out what drives them, and analyze what your competitors in the wine-selling business are doing.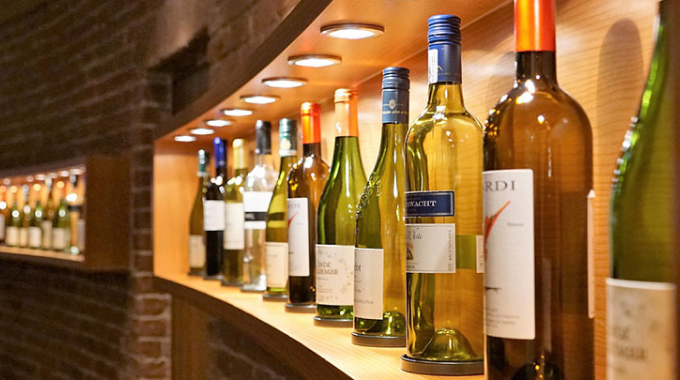 2. Obtain licenses
You will need to obtain a few licenses and permits if you want to sell wine online. They might consist of the following:
Obtaining a wine dealer's registration is the first step. Your company's tax details, dealer class, and subclass will be recorded on this form. Before beginning online sales, it must be submitted to and authorized by the Alcohol and Tobacco Tax and Trade Bureau (TTB).
Next is the state's winery license. If you own a winery, and are planning to make your own wine and , it's essential for you to have this license.
Additionally, you must obtain a state-issued retailer's license. Even if you are already selling wine locally, this license is required to sell it online.
You will also need a shipper's license showing your legal and authorized status as an alcohol supplier for each state you intend to ship alcohol to.
Finally, in order to ship outside of your state, you will need a Direct-to-Consumer (DTC) agreement.
3. Select a business model
Essentially, there are three business models from which you can choose for selling wine online. You should carefully choose a business model that interests you and is feasible in the long run before launching your online wine sales venture.
1. Sell your own wine
This business strategy will be most successful for you if you own a winery, manufacture your own wine, or own a wine shop. In this model, sourcing the wine is not a concern, so your main objective will be to set up an online channel where customers can purchase your wine.
The main advantage of this business strategy is that you won't have to divide your profits with third parties. Your wine sales will be your main source of income under this model.
Another advantage of making your own wine is that you are always in full control of the produce, both in terms of quality and quantity. Not having to rely on a wine supplier surely makes your business operations stress and hassle-free.
You can also charge a small delivery fee for services like home delivery.
2. Source the wine from suppliers
You will need to purchase wine from a supplier if you don't make any yourself. Based on your chosen niche, you can create your own stock of expensive or affordable wines to sell online.
This business model effectively turns you into an online wine retailer so you can buy wine from wholesalers. With this arrangement, the margin you establish above the wholesaler's rate will be your main source of income.
Choosing a wine supplier is easy but requires a subsequent amount of research. Before you select a supplier, consider the following aspects:
The reliability of the supplier. You do not want a dicey supplier with the wine's quality/quantity.
The wine selection they offer. It's advisable to go with a seller who specializes in the same niche.
The delivery time and frequency of the supplier. Pick a supplier that can help you with the stock quickly if needed.
3. Become an aggregator of wine
This option is appropriate for you if you have no interest in making your own wine or maintaining a wine inventory. Instead of the wine itself, your primary product in this model will be a wine aggregation platform.
In other words, you'll run a platform that acts as a facilitator between businesses that produce or sell wine and customers. In such a situation, the majority of your income will likely come from the commissions you'll charge on each sale.
4. Source wine to set up a wine inventory
You don't need to acquire wine if you own a winery. It's already in your inventory and prepared for sale.
If you're not producing your own wine, though, you'll need to purchase it from a supplier. To establish yourself as a dependable online wine retailer, you will need to build a strong procuring network that will guarantee a constant supply of wines. Business owners can find inexpensive wine from wholesale wine distributors.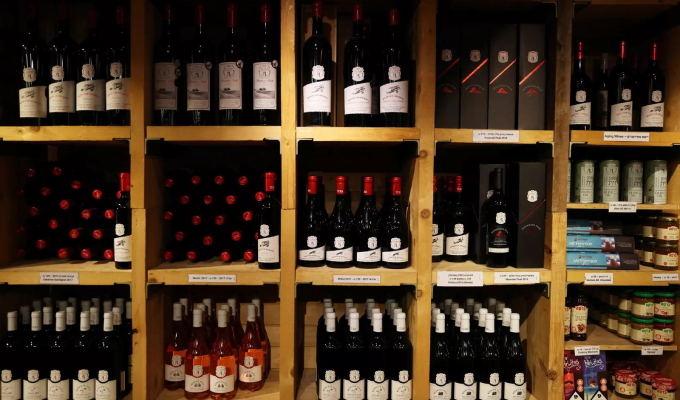 Finding the right stock supplier could mean the difference between a stressful business and one that runs smoothly and makes money.
So, when seeking a source for your wine, consider the following pointers:
Is the dealer trustworthy?
What varieties of wine are available?
What are their costs, and how much will you benefit from them?
How soon can they deliver your stock?
Do they provide their clients with any additional help or guidance?
Is dealing with them straightforward?
It's not always easy to find solutions to these issues, and occasionally you may need to look outside the box.
For instance, one way to get these answers is to speak with another wine merchant and ask for advice; just make sure the business isn't your direct rival. Even if you pay other wine retailers for their suggestions, selecting the right one will ultimately save you time and money.
5. Branding
Although there are many opportunities in the wine sector, you must differentiate yourself because there are already a plethora of wine sellers.
When consumers can quickly and conveniently browse dozens of wine brands, having a fantastic product is no longer enough. For instance, a business that sells inexpensive bottles will want to set itself apart from one that sells expensive, rare wines. This can be achieved with proper branding.
Although the term "brand" is frequently associated with your company's logo and packaging, it has a wider definition. Your company's reputation is essentially based on how your customers perceive you and the totality of your actions, from the colors you use for your marketing materials to the way you handle customers who ask for advice.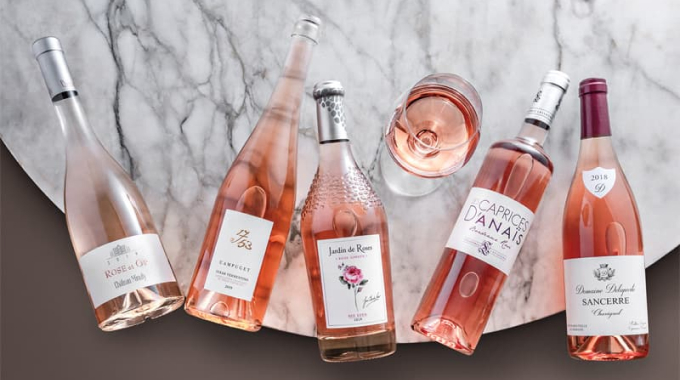 And this is all included in branding. When deciding how to build your brand, you must take into account what your business stands for and what it represents.
You need to come up with a brand name for your online wine store—something that customers will remember even when they're hungover. Make sure your wine business is distinctive, relevant, and intriguing.
Remember that a brand encompasses much more than just the name; it also serves as the company's logo, title, and public face.
To make it clear to customers how you desire to be perceived, you can also employ the following:
What words and images would most effectively describe your wine?
What sort of experience are the consumers of my wine seeking?
What wine price fits my items the best?
Are there any aspects of the wine or its packaging that sends a message that is at odds with my branding?
6. Price your wine
The sustainability of your business will be significantly impacted by how you price your wine. This is particularly true if you purchase your wine from a wholesaler that also supplies wine to competing retailers.
You don't always have to offer the best deal on the market, though. If you build a compelling brand and provide unrivaled customer service, you can sometimes charge higher prices for the same wine than a competitor and still generate sales.
Consider all the extra value you provide to the customer when researching the industry, and then set your wine prices to be competitive.
7. Showcase your wine
When purchasing wine online, your customers will heavily rely on the product information you give to help them make a purchasing decision, as opposed to conventional wine stores where the customers walk in, inspect bottles, and purchase them in person. To successfully convert a wine sale, you need to stage your wine in a way that leaves no doubt in the mind of the customers.
For this reason, it's essential to offer eye-catching photographs, write captivating copies and give detailed descriptions of each wine you're showcasing.
1. Product photos
When a customer purchases wine, taste is undoubtedly the most significant consideration, but bottle aesthetics also matter. It is particularly true for wine purchasers who want to select a bottle that would look fantastic in their collection or spark curiosity at a dinner party.
Make sure the product photos you put on display truly capture the bottle's design. Key characteristics will be easier to discern when there is a simple background and lots of white space.
You can also include context-rich photographs of the products into settings to add inspiration, such as bottles of wine placed on a table near tasty-looking food.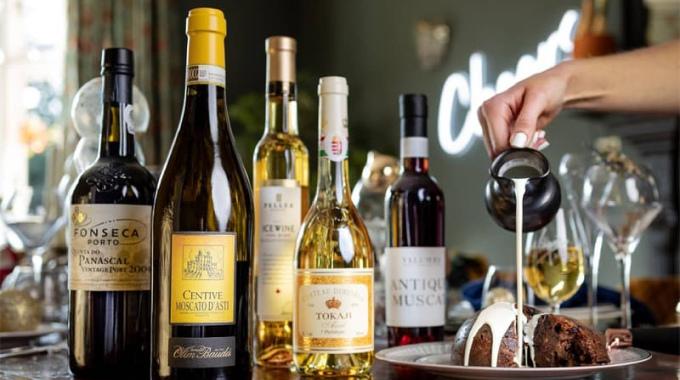 2. Product descriptions
Customers' understanding of the wine's flavor should be enhanced by the product descriptions. It can be achieved by adding tasting notes, you can also utilize them to provide guidance, like how to pair the wine and food.
8. Build an online store
You have two alternatives when it comes to creating an online store:
Creating a website manually.
Creating a web store using an e-commerce platform.
Custom builds are more flexible, but they also cost more money and take much longer to complete than utilizing an eCommerce platform. Moreover, you might have to invest a lot of money in hiring someone to develop and maintain the features required to handle the operations of an eCommerce business.
On the other hand, most eCommerce platforms house advanced eCommerce features needed to scale a business. Furthermore, a lot of eCommerce platforms provide you with a variety of customization options for your online store, making it unlikely that you won't be able to get the outcomes you want.
Dukaan is an excellent eCommerce platform for setting up an online store with many useful features. It enables you to quickly build an appealing and user-friendly eCommerce store without any coding work.
With a straightforward setup process for everything from selecting a domain and web hosting to adding products and accepting payments, it also offers hundreds of plugins to make it simpler for you to sell products online.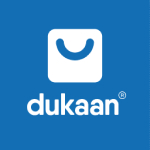 Launch, scale and manage your online business with just $14.99 on Dukaan. Annual plans start at $149.99 only.
9. Package and ship your wine
Wine bottles can be heavy and fragile, so it's important to carefully plan how you'll package and deliver the wine bottles to your customers.
Poor wine packaging will result in cracked bottles, strained relationships, and a significant financial loss for your business and customers. You can buy packaging designed especially for shipping fragile wine bottles to protect your wine bottles.
Also, remember to mark the boxes as fragile to make sure that your couriers treat the products with care.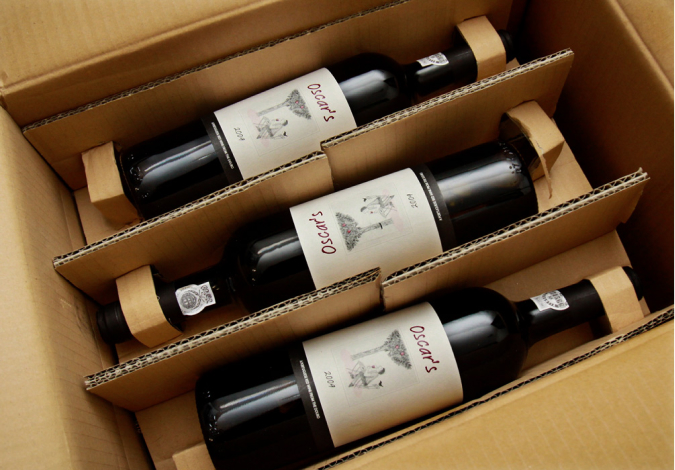 When determining your shipping requirements, you should research which courier services work in and around the area you operate from and deliver wine. When shipping wine, some of the couriers have unique regulations you must adhere to. Therefore, it is crucial to review their laws and regulations to be sure you can comply with them.
10. Invest in marketing
A key component of effectively selling wine online is marketing your product. Here are some tried-and-tested strategies for boosting traffic to your website and increasing sales:
1. Email marketing
Email marketing is a great way to keep your business at the forefront of your consumers' minds. Make an email mailing list and send out frequent updates with everything from wine quizzes, and trivia to special discounts. This also helps in strengthening your relationship woth your customers and establish a strong brand identity.
2. SEO
It's important to make your online store easy to find after you've launched it. When your potential customers search for "wine delivery near me," they clearly intend to make a purchase. The likelihood that you will appear high in search results for potential customers will increase if you improve the SEO of the content on your website.
Adding more content to your website, such as blogs and how-to articles, can boost your search rankings are all good SEO marketing practices which will increase traffic to your online store and make it easier for people to find it.
There are many on-page and off-page SEO tactics which you can use to boost your store's SEO. However, some of the easiest to implement by yourself are as follows:
Always post high-quality and clear product photos.
Make sure your content contains relevant keywords.
Maintain a posting schedule and update it routinely.
Make sure your site is optimized for speed and is mobile-responsive.
3. Social media
A great, cost-free strategy to promote your online wine store is by setting up social media accounts and posting excellent content on platforms like Instagram and Facebook. The content you post will depend on your brand, your objectives, and what your audience considers interesting.
Your brand's social media account is a great place to interact with your customers and showcase your wine in the best light. You can post interactive stories, repost user-generated content of people enjoying your wine or simply engage with your customers by reaching to them or their profile.
Remember to keep your content engaging and fun, even though its intent is to drive sales. Social media platforms are a great place to humanize your brand. Structure your content in a way that people find it both fun and engagement-worthy.
4. Paid ads
You can build hype around your brand organically, but if you want boosted traffic quickly to your brand, paid advertising is for you. Among the myriad ways to advertise, social media and search engine ads are the most popular.
Your products will appear in your target audience's social media ads when you target them with social media ads. The ads can be customized to target a specific demographic, such as location, age, profession, etc.
In contrast, search engine ads can target specific terms. For instance, if you want to sell your wine locally, you can set it up so that your website appears at the top of Google search results when someone searches for "red wine near me".
Social media and search engine ads can be run for a specified amount of time. You can either learn how to run these ads or hire external help to customize them for you.
Parting Thoughts
With this blog post, we have armed you with the information you need to sell wine online successfully.
Establishing an online wine business is one of the most versatile and reliable methods of eCommerce business.
The industry's enormous demand generates many profitable opportunities. Focus on your intended audience and the kinds of wines they enjoy. By doing this, you'll be able to remain competitive in a crowded industry and spot fresh opportunities before they're publicly recognized.
We hope our article helps you put your bets foot forward. If you still have anu doubts regarding how to start an online store, we have the perfect video for you.
FAQs
1. Can you make money selling wine online?
You can sell wine on your own store built using
Dukaan
or you can enlist on platforms like Marquis wines that allow the sale of wine. Read our article to understand what business models you can adopt to sell wine online.
2. What's the best way to start a wine ecommerce website?
The easiest and most convenient way to start a wine business is creating an online store using Dukaan. With
Dukaan
, you can launch your store in under a minute. All you need to start your Dukaan-powered eCommerce store.
3. Is it legal to sell wine online?
Yes, it is legal to sell wine locally as long as you abide by all the laws applicable in where you are selling to where you are shipping. Also, take care that you have all the permits and licenses required to start your own wine selling business.
4. Can you dropship wine?
Just as with selling wine, you can dropship wine after acquiring the required licenses and permits necessary for selling wine online. Research thoroughly about the regulations that govern the places you plan to ship to.
5. Do I need a license to sell wine?
Yes, you need multiple licenses to sell wine. Every place has its own rules and regulations you need to follow and licenses you need to obtain to sell wine online.