Looking to start a small scale business, but haven't hit upon the big idea yet? The good news is, it's easier now than ever before. Here are 50 low investment small scale business ideas for you to choose from.
In World Bank's Ease of Doing Business Rankings, India has jumped 14 places and ranks 63 among 190 countries. Quite a leap! And this leap can be largely attributed to digitization – be it the paperwork to set up a company or selling your products.
If becoming an entrepreneur has always been your dream, now is the time to chase it. We can't tell you what, why, and how. But we can surely help you figure it out.
What is a small scale business?
A small scale business has the following characters:
Comparatively lower revenue and profitability
Smaller size of teams/ employees
Covers smaller markets
Run as a proprietorship or a Limited Liability Partnership
Why start a small business?
Start small, grow big! That's the mantra of a small business. Below are a few of the typical benefits you'd reap if you own a small business:
Be your own boss (everyone's dream)
Low capital investment
Easy to start/set up
Low risk of failure
Favourable government and bank schemes
Tax benefits
With the basics out of the way, let's dive right in.
Small Scale Business Ideas in 2022
While many of you might have thought of starting your own small business, the struggle to choose the ideal low-investment business is real. There's no real formula to arrive at that perfect big idea.
So, here's a list of 50 small scale business ideas that you could get off the ground and running easily:
1. Candle-making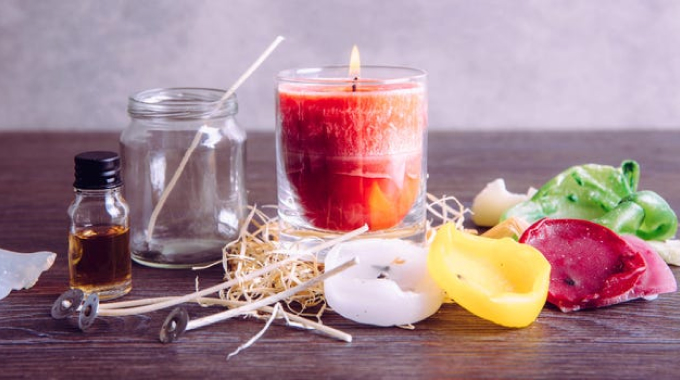 Increased use of scented candles in the Indian households has contributed to its booming demand. But more importantly, it's easy to produce! Just 4 ingredients – wax, essential oil, wicks and a mould – and you are good to go.
You can sell the home-made candles online. Candle making business can help you easily earn about INR 20-25K a month.
2. Cloud Kitchen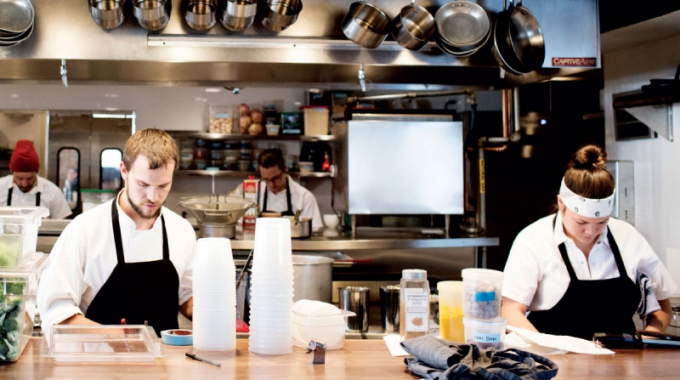 If cooking lip-smacking food is your thing, you could start a cloud kitchen business from your own kitchen.
All you will need is a functional kitchen (of course) and a smartphone. Thanks to food delivery apps, and platforms like Dukaan, promoting your business and reaching your customers is quite easy.
3. Home Baker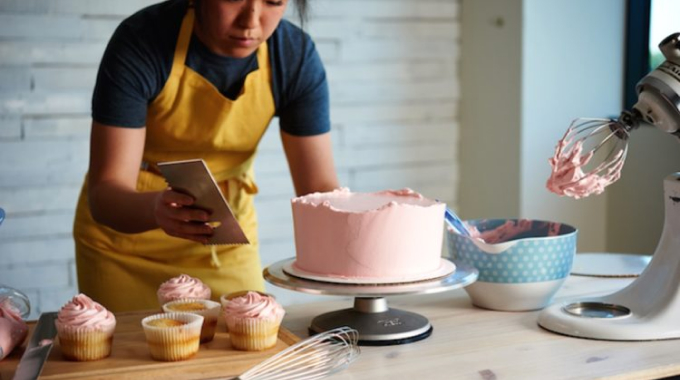 Love baking? You could consider turning this love into a lucrative business. Zero in on your USP (healthy/keto/vegan/thematic), invest in a good oven and stock up on ingredients – you are all set. Set up an online store and voila! You are running a profitable business before you even realize it.
4. Social Media Influencer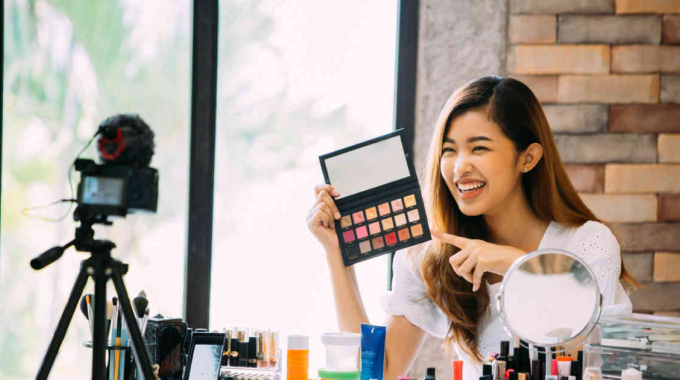 Are you a creative thinker? Do you enjoy creating unique content? You could have an influencer hidden in you. Start off on social media and engage with your followers consistently. If your content is engaging, you will soon build a follower base.
With collaborations and promotions done smartly, you could be an asset to any brand fetching you big monies and some enviable PR packages.
5. Digital Marketing Agency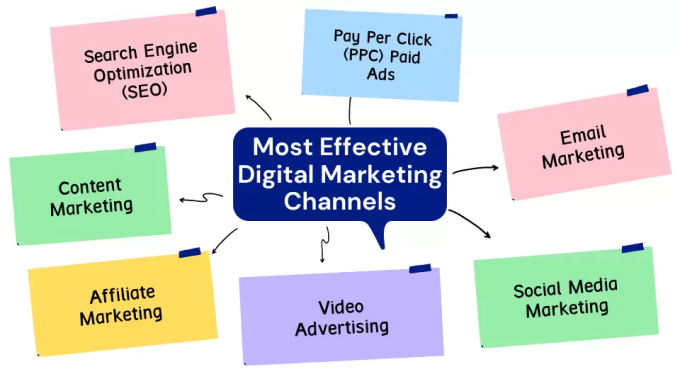 By the end of 2025, the digital market will grow at a CAGR of 27.4% to surpass the INR 50,000 crore mark. If you know the nuances of digital marketing, and can build or efficiently use available resources like writers, designers, developers, social media managers and search engine marketers, you can start a digital marketing agency. You can also get web hosting for agencies and sell hosting services to your clients.
Since it's all online, you don't have to invest in getting an office. That part could come later as and when the business grows.
6. T-shirt Business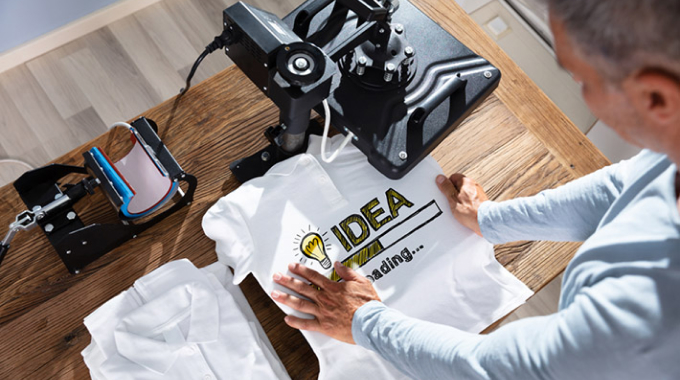 T-shirts are very versatile – flaunted by all age groups. Has a wide customer base and thus makes for a good and profitable business idea.
India has some hubs like Tirupur where you could source the t-shirts from. You could then print your designs, brand them and start selling clothes online.
7. Personalised Gifts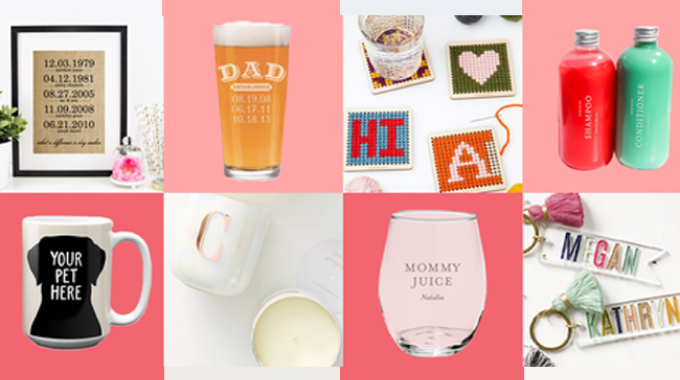 Exchanging gifts during festivals and special occasions is an integral part of Indian culture. With more people wanting to be creative when it comes to gifting, there is a demand for unique and personalised gifting concepts.
Handmade, sustainable, and conscious gifting is gaining popularity, making it a great small scale business one could run from home. Finding and working with the right vendors is key in this business.
8. Tiffin Centre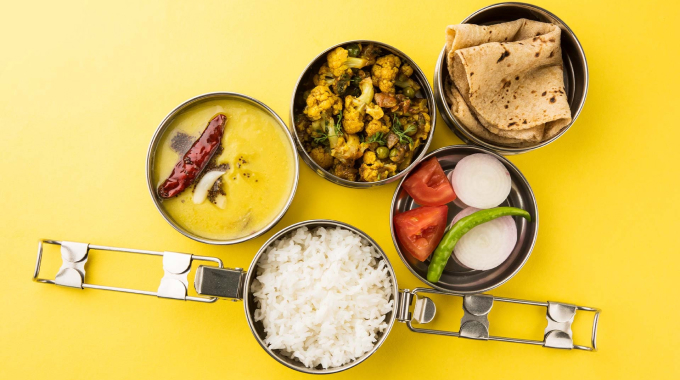 Many cities are home to young working professionals who have migrated from smaller towns for better job prospects. With many resorting to home-cooked healthy meals, the surge in demand for tiffin centres or home-based tiffin systems is quite apparent.
The Indian restaurant industry is worth INR 75,000 crores and is growing at an annual rate of 7%. Leveraging this opportunity to start a small tiffin center could help you reap good profits. You could provide monthly meals comprising simple menus.
Tiffin center is one of the best small scale business ideas for housewives.
9. Organic Farming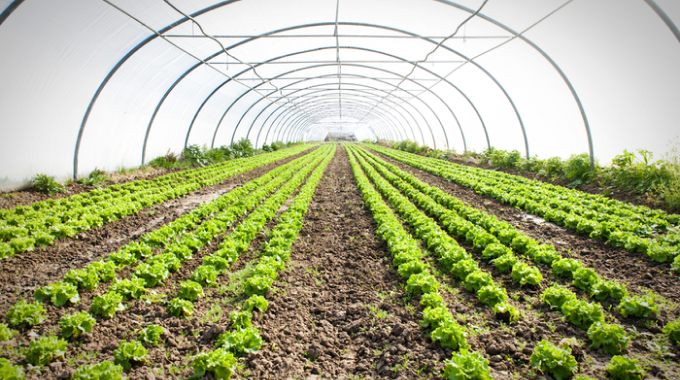 Love farming? Proud of your home-grown produce? You could easily make a profitable business out of it. Organic farming is catching up as people become more conscious about the quality of food they consume.
Consumers are even sourcing directly from organic farmers to ensure that the fruits and vegetables they consume are free from any harmful chemicals/ pesticides. The organic lifestyle is here to stay, and it is the right time to leverage this awareness and turn your love from organic farming into a successful business – win-win!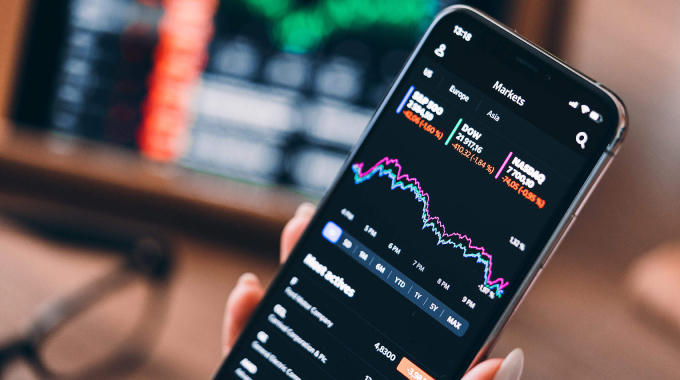 Good with analysing numbers and patterns? You could play some big games with share trading! Start with investing a small sum. The best part is you could always have this as a side hustle as share trading happens only a few hours a day. This means less time. You could even consider taking some online trading courses to mitigate risks, before you get started.
11. Toy Shop
A small toy shop near a residential area is a very good business idea which requires very limited capital. Keep some unique and different toys to make the business a successful one.
You could take the same business online to reach a wider audience.
Check out the famous colorful wooden toys of Channapatna – you could identify a niche and find sellers accordingly.
12. Insurance Agents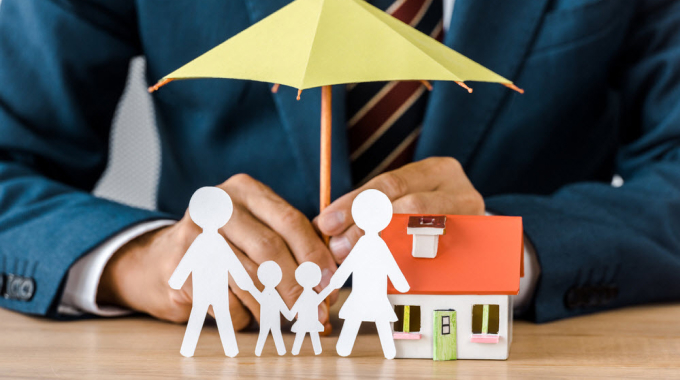 Many people start off as part-time insurance agents while managing a permanent job. But some are good and confident enough to make insurance selling a full-fledged business.
And if you are one of those this is the best time to make the jump.
In India, the overall market size of the insurance sector is expected to be US$ 280 billion in 2020. The life insurance industry is expected to increase at a CAGR of 5.3% between 2019 and 2023.
13. Online Tuition Classes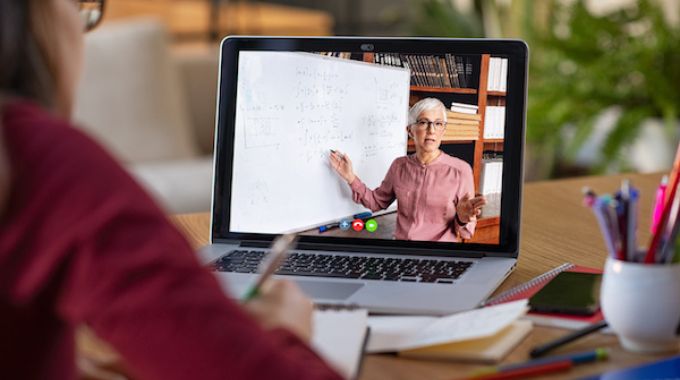 Expertise in a subject, a webcam or a smartphone, and a good internet connection is all you need to start online tuition classes.
The pandemic has taught us that online teaching can be just as effective.
So if you think you have all the qualities that make you a good teacher, taking online tuitions could be the perfect venture for you.
14. Babysitting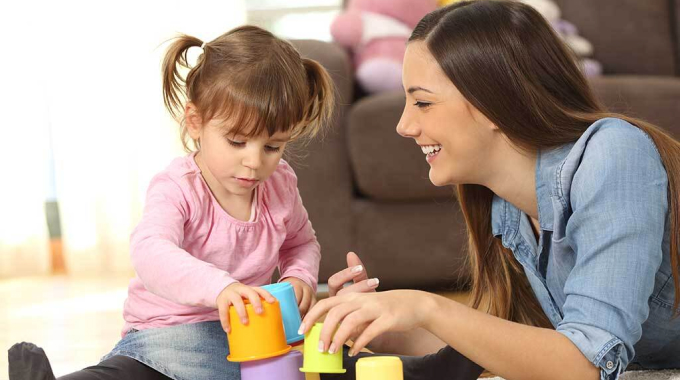 Slowly workplaces are opening up, but schools are still shut. Working parents are in desperate need of babysitting.
You can fulfil this need with a babysitting business. You only need to invest time to become a babysitter if you are doing it yourself.
This is an excellent business idea for young girls and non-working women.
15. Pet-sitting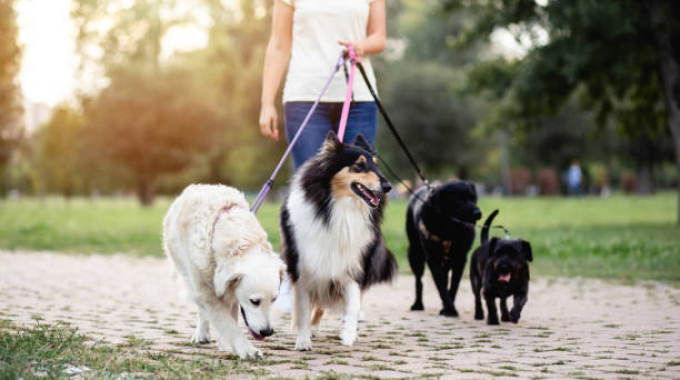 Just like babies, pets also need care and attention which you can provide by starting a pet-sitting business.
If you are a genuine animal lover and enjoy spending time with pets, you can promote yourself on online platforms like Waggle. Customers can drop their pets off with you when they are out of town.
Pet sitters get paid upto INR 1500-2000 per day depending on the size of the pet. Pet-sitting makes for a great small scale business as you could start it off with absolutely without investment!
16. Pet Grooming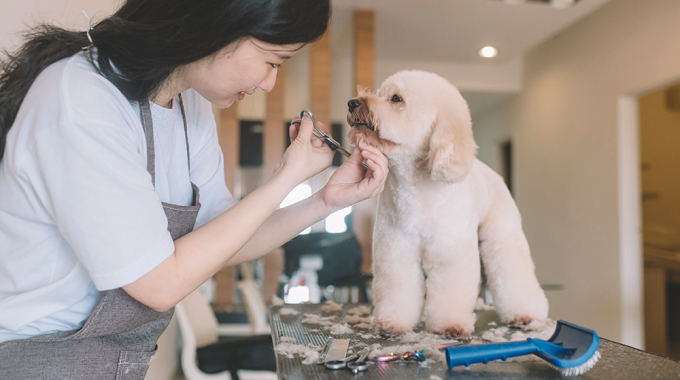 Pet grooming is yet another growing market like pet sitting. Pet owners go to great extent in ensuring their pets' well .
From spaws to pawdicures – pet grooming has grown into a full-fledged and a sought-after service.
With a minimal investment in a place and pet grooming equipment, you could be a lucrative business owner.
17. Lamaze Educator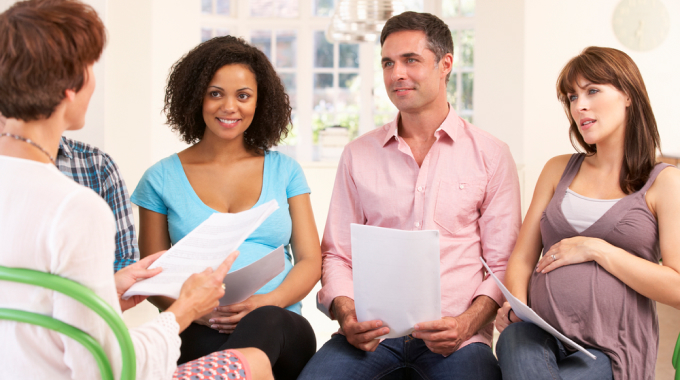 Lamaze is essentially a set of natural birthing techniques and related exercises that ease natural delivery.
Lamaze educators need to be specialized in their field and certified to practice. This is an excellent small scale business idea, provided you have a genuine interest and relevant expertise to venture into it.
Today there are very few institutions in India that are offering a certified course in Lamaze.
But with national and international celebrities like Kalki opting for natural birthing and setting a trend, we foresee a surge in demand for this one.
18. Salon Services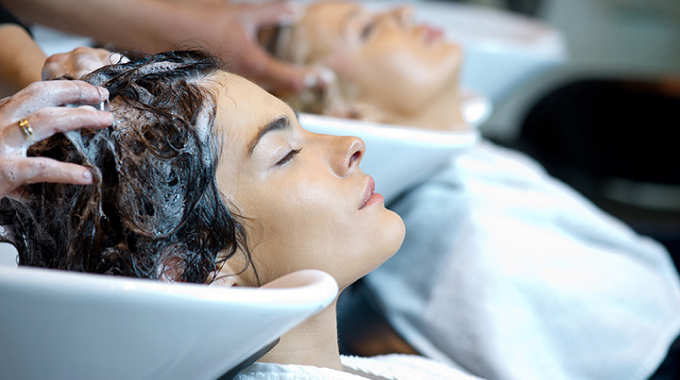 If you have a natural flair for make-up/ hair styling/ grooming, offering these services could be a great idea.
The pandemic has forced people to stay indoors but grooming is something that one needs regardless to feel good. This makes at-home services even more sought-after.
If you are good at head massages, or any salon service – you could promote yourself on platforms like Dukaan. Promote your personal brand on social media and you will see busy days ahead! You could invest in a short-term beautician course if you will.
19. Organic and Natural Cosmetics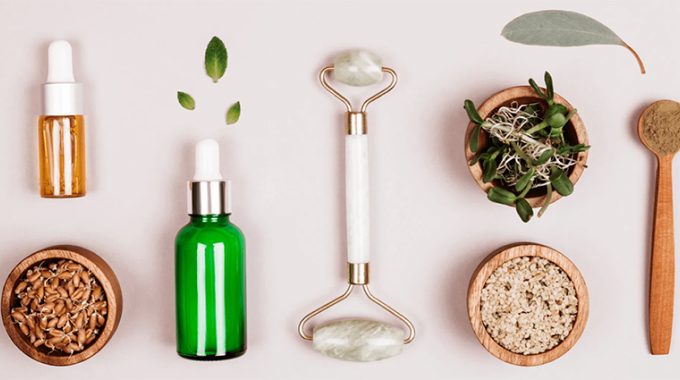 Organic and home-made cosmetics are hot and trendy. With many people fighting against brands that test on animals and use harsh chemicals, there is a demand for ethical brands. Vegan, cruelty-free, natural, and handmade beauty products and brands are becoming instant hits.
Many brands like Neemli Naturals, Ilana Organics and Just Herbs have seen a lot of success in very less time. If you have been championing self-made beauty products for your own skincare, it's time to take it to the market too!
20. Antique Business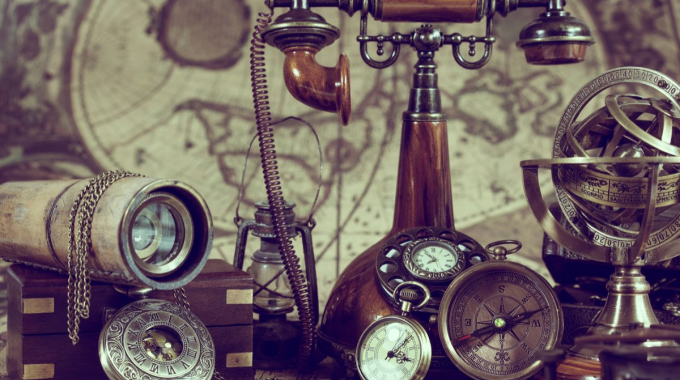 Antique business is quite a flamboyant business. It could be both small-scale or large-scale. If you have access to antique furniture and artifacts, you can open a small shop or simply sell online.
You will need to build a network to be able to participate in auctions or bulk-buy. Establishing your brand may be tricky but the returns/margins are quite high making it highly profitable.
21. Tarot Card Reading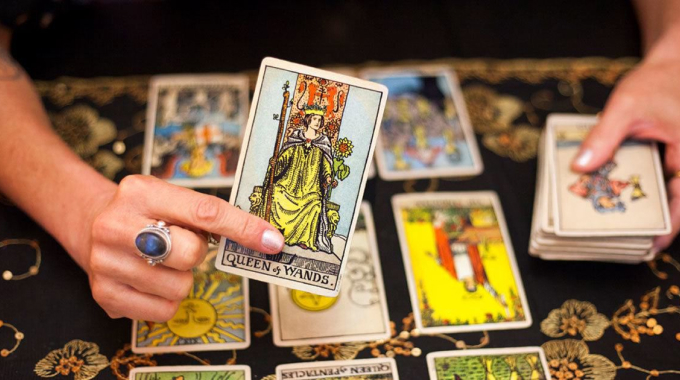 Tarot card reading is a west-influenced trend in modern India. We humans are curious creatures and at times people tend to resort to techniques like tarot card reading to predict their future.
However, one needs to have a knack for it, and will need to complete professional tarot card reading courses to be able to lawfully practice.
Successful tarot card readers charge upto INR 5000 for a half an hour session in India. If you find it interesting and are ready to invest in a professional course, you could be a popular tarot card reader in just about months.
22. Party Planner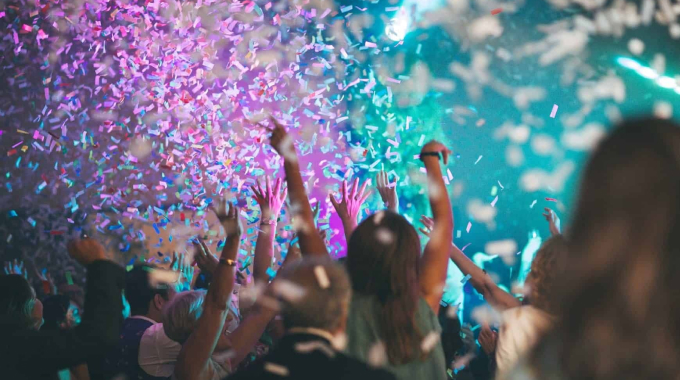 No matter what, celebrations don't stop. People find a way to party for the smallest of reasons we love that spirit! From PJ parties to thematic parties and everything in between – planning is something that goes behind all of it. And if you want the easy way out, you just outsource it.
Many people can afford to just outsource the painful part – the planning and management part.
So, if you are the kind who enjoys meticulous planning and ace vendor management – you could have some real fun turning it into a small-scale venture!
23. Wedding Planner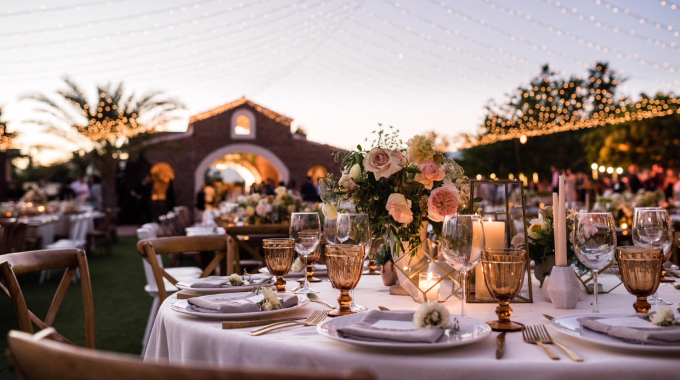 A wedding is no small affair in India – it survives almost any adversity, be it recession or a pandemic! Weddings will continue and when there's a wedding, there has to be a planner. Social media channels like instagram and pinterest are only setting the bar high.
The new-age weddings are planned to the T with no scope for any miscalculation. If you love the high energy work and organization that goes behind someone's life event – you could make this lucrative business your own!
What's more? Wedding planners are paid quite handsomely making it highly profitable.
24. Fitness Trainer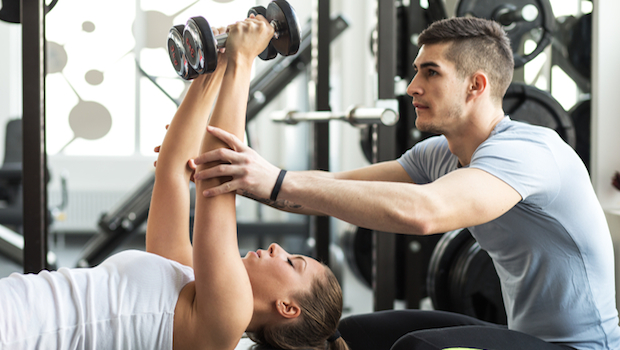 Who doesn't want to be fit today? From Keto to intermittent to paleo – people are leaving no stone unturned to stay fit and look good!
Many hire one-one fitness trainers who push their clients to follow a strict regime and get fit faster. If you are a fitness freak, get a trainer's certificate and start training.
With just one session a day earning you upto INR 5-10K a month, there is no upper limit to the amount of money one could possibly make. And all this from the comfort of your own home with zero investment!
25. Handmade Soap Business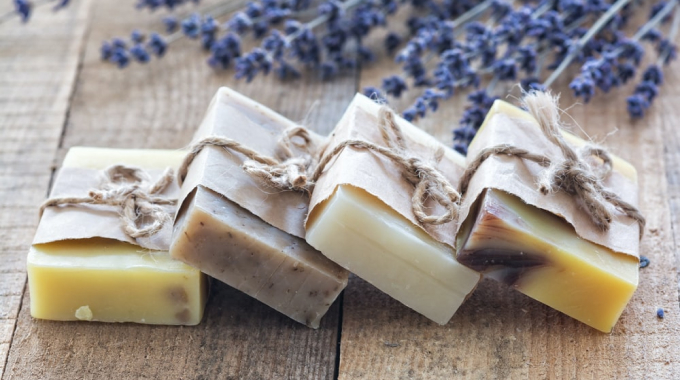 Natural, hand-made soaps are being used widely these days – for gifting, as a part of a conscious initiative and so on. Soap making is pretty simple and takes very few ingredients with low investment. You could do it at home and easily make a batch of 100 soaps in a single process.
The soaps can be priced anywhere between INR 50-100. Simple math – with just one batch, you earn INR 10K! All you need to do is position/promote your brand well.
This is where platforms like Dukaan offer great value! One can even create an online store easily, upload products, promote your brand on social media and voila!
26. Co-working Space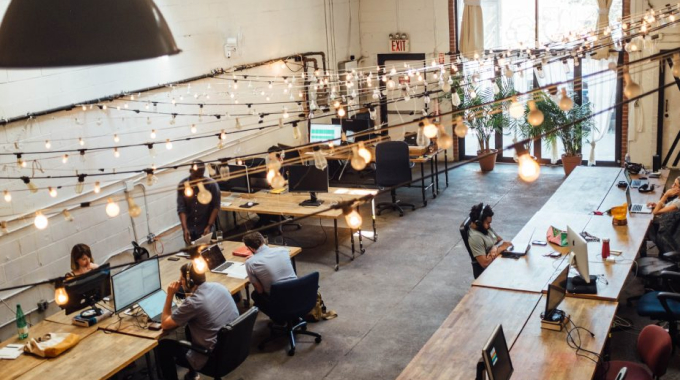 This is one of the most promising businesses in the current scenario. As many companies have declared a work-from-home policy, a lot of working professionals are constantly looking for an office-like setting to work out of.
Co-working space might need slightly more investment, but the returns are proportionally higher, making it a business worth considering.
27. Homemade Chocolates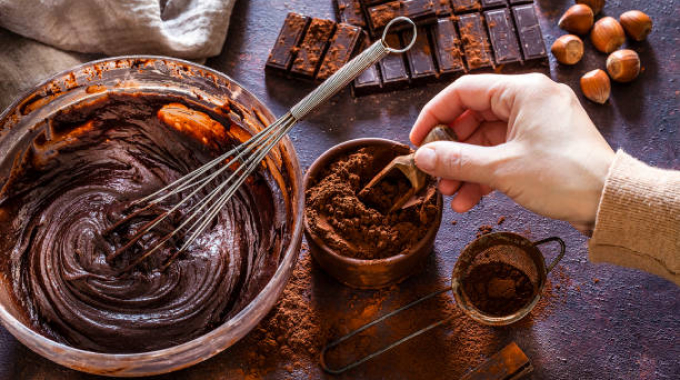 Chocolates are an inevitable ingredient to all celebrations and special occasions. You can make customized chocolates in a lot of varieties to suit a client's requirement. If you love experimenting or have already found your secret recipe, this makes for a great small-scale business that you could run from home.
28. Home-cooked Snacks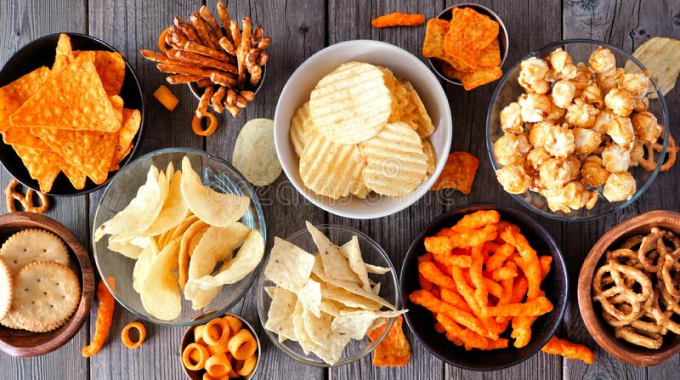 Snacks or snacking has been a very important part of our lifestyle and continues to be so. The tradition of snack-making has been around for ages. In an effort to avoid processed and packaged unhealthy snacks, many are on the lookout for traditionally home-made snacks as a healthier alternative.
Some even get to customise it with the choice of oil and ingredients!
This provides a great opportunity for both men and women who have a passion for cooking. With a plethora of options to market your product, one can even sell packaged snacks online.
29. Freelancer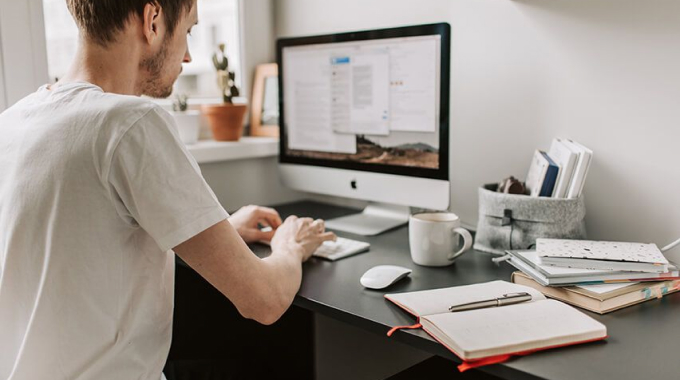 If you have skills like writing, designing, coding, video editing, etc., you can start off as a freelancer.
There are many websites and social media forums like Fiverr and Freelancer where you can offer your services, get work and get paid for it. It not only offers flexible working hours but also helps you manage your projects the way you wish to.
Many freelancers eventually start their own company/ agency with experience.
30. Photo Business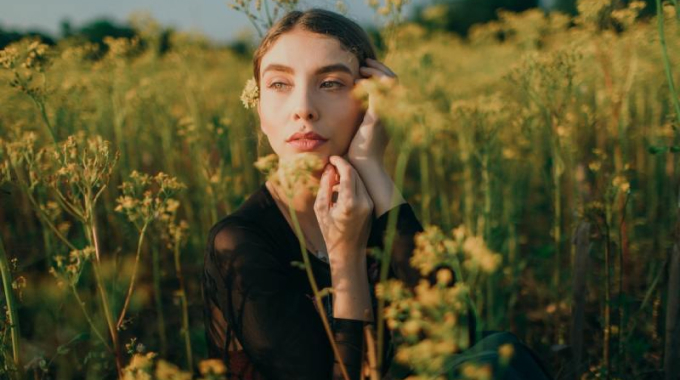 If you have a passion for photography, owning and running a profitable business is just a matter of time. Online photography business is quite a lucrative one with plenty of options – ranging from wedding photography, travel photography, product photography, stock photography and the list goes on.
31. Landscape Designer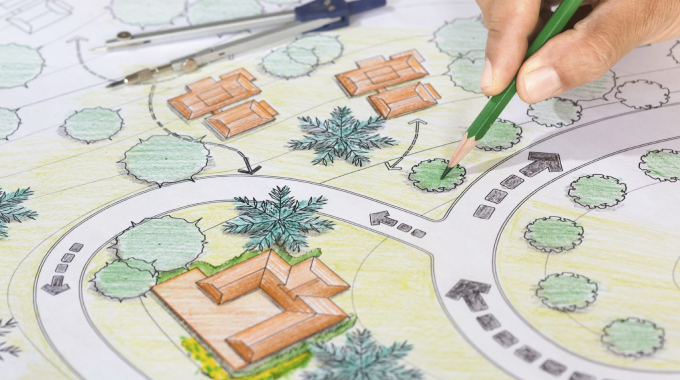 As a landscape designer, you can design the landscaping and types of plants to be planted in a given space – giving it much wider scope than gardening. A lot of bungalow/ resort/ farmhouse owners consult a landscape designer to effectively transform a piece of land into an attractive space.
32. Yoga Instructor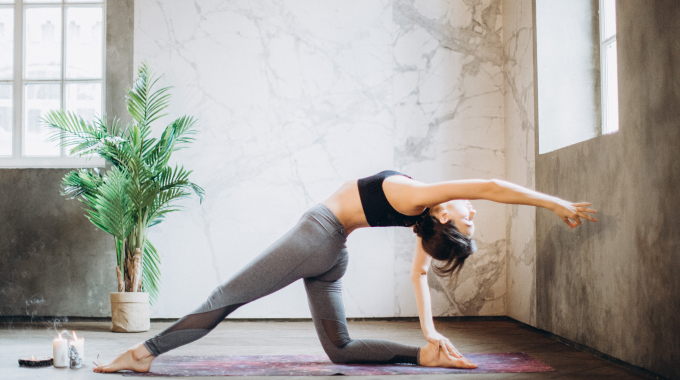 Yoga is one of the most ancient techniques for good health! From core strengthening to flexibility to balance – yoga offers everything. People are waking up to the importance and benefits of yoga.
Many yoga practitioners turn trainers after completing the teacher's training course. Yoga classes – both offline and online – are much sought-after. All you will need to invest is in a good camera and a fast internet connection.
33. Dance Classes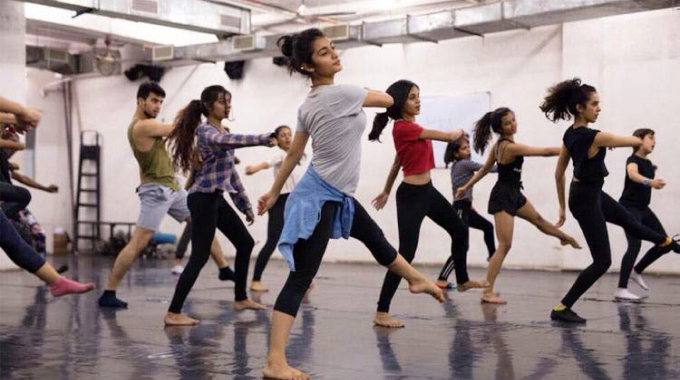 Dance is not only a very graceful art form but also a great exercise. Many new-age choreographers are inventing newer ways of engaging people in this fun form of art and exercise.
If you love dancing you could either become a social media influencer or start your own dance classes with a unique twist.
Remember to make it inclusive to all genders and age groups to get a wider audience.
34. Masala-making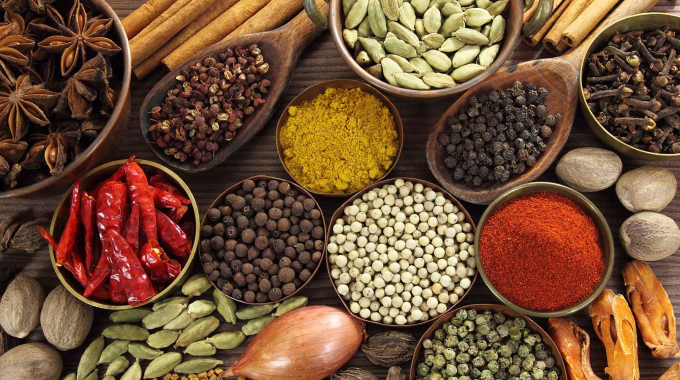 Many Indian families have a secret masala recipe. It is a great opportunity if you are willing to part with this secret and turn it into a business.
Many working professionals prefer home-made masalas over processed, preserved and packaged ones.
With a well chalked out business plan and an online store on Dukaan, you could be running your successful masala business.
35. Real Estate Agency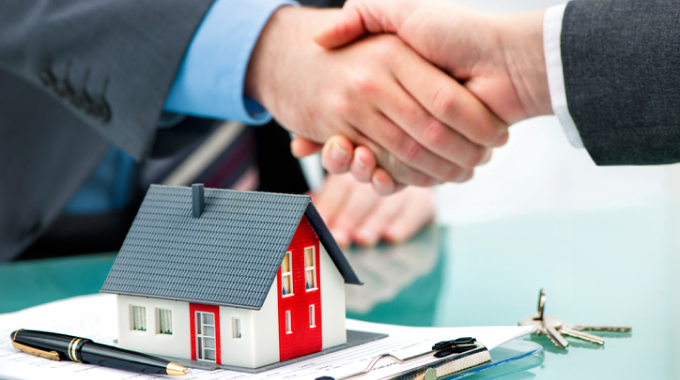 Real estate business is a lucrative one with good potential to make a lot of money. Margins are considerably high and all it takes is networking in terms of investment.
Real estate agents are middlemen, so you don't need to own an office space. Once the business flourishes, you may or may not invest in an office space.
36. General Store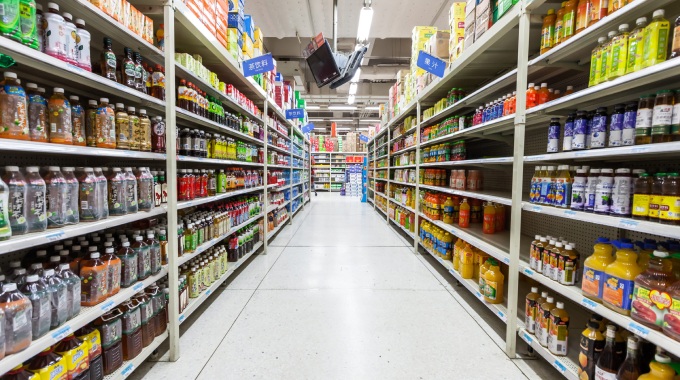 This may not be a very low investment business but planning it smartly and rightly could make it a profitable one.
The pandemic has induced a lot of changes in the way we shop. Today even the groceries are being sold online.
37. Recruitment Agency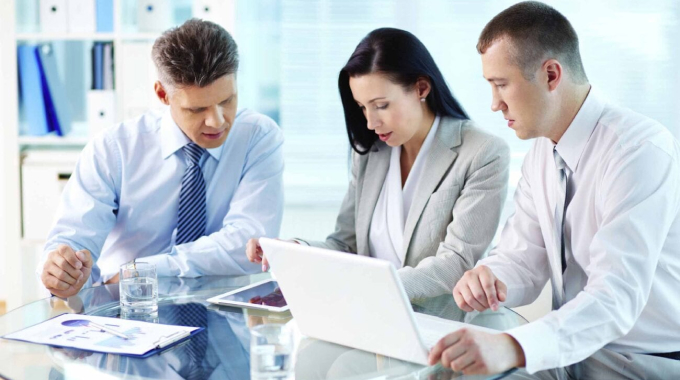 A recruitment agency is another business that doesn't require too much investment. You only need to have good contacts or a few dependable, reliable clients.
If you have a flair for networking, you could easily set up this agency by collaborating with HR personnel working in corporate companies.
Conducting the initial round of interview on zoom video calls will further slash your initial investment. You could gradually set up an office space as the business grows.
38. Tax & Accounting Service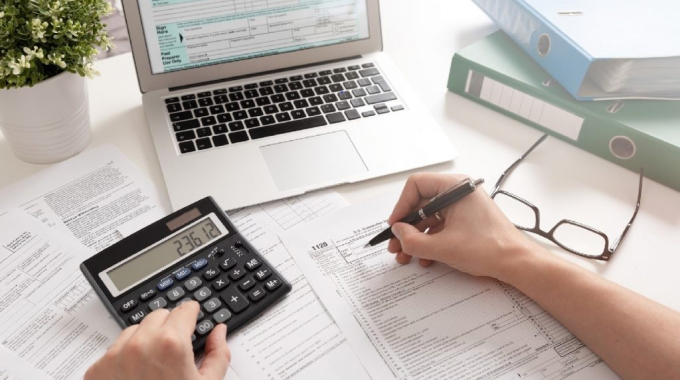 If you have a degree related to accounting and taxation, you can consider starting your own taxation and accounting services business.
You can serve individuals and businesses alike and charge them for your services. Just ensure you have the right degrees, certifications, permits, and more importantly interest.
39. Seasonal Business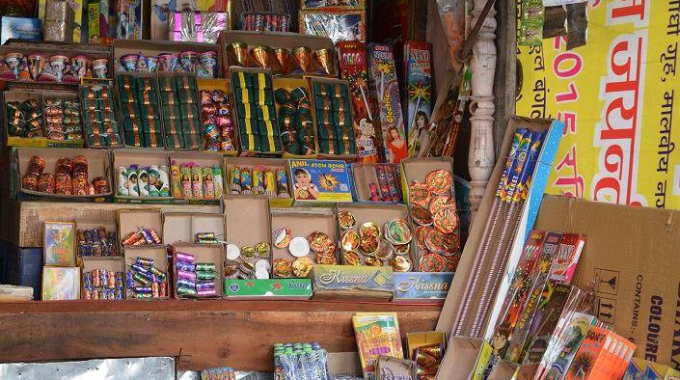 This is one of the smartest small scale business ideas but one needs to be agile and alert. Sell what is in demand. Crackers during Diwali, Ganesh idols during Ganeshotsav, Rakhis during Rakshabandhan, and so on.
You can sell these items and make a nice profit at the end of each season.
40. Dropshipping
Dropshipping is a lot like retailing but with a twist. You only need to invest in an online store from where you take orders.
To fulfill the order, you buy the product from the wholesaler, and the wholesaler sends the product to the customers.
You don't have to store or handle the product at all.
This is a brilliant business model that is picking up steam.
41. Web & App Developing Service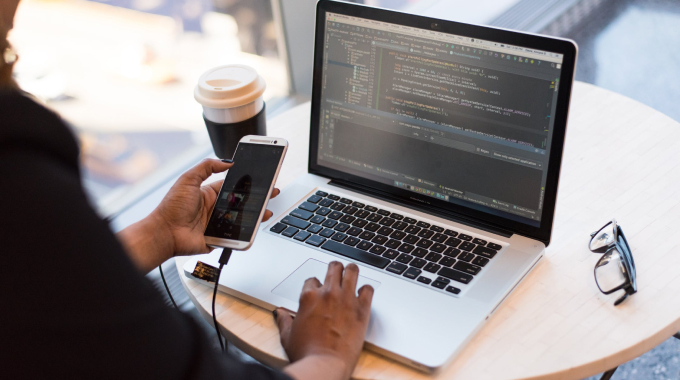 If you can develop websites and applications, or at least know professionals who can, you can start a website and app development business.
Many businesses are investing in websites and applications, so it is one of the best times to start this business.
The starting investment for this business is very low, which makes it a great option as a small-scale venture.
42. Drone Camera Services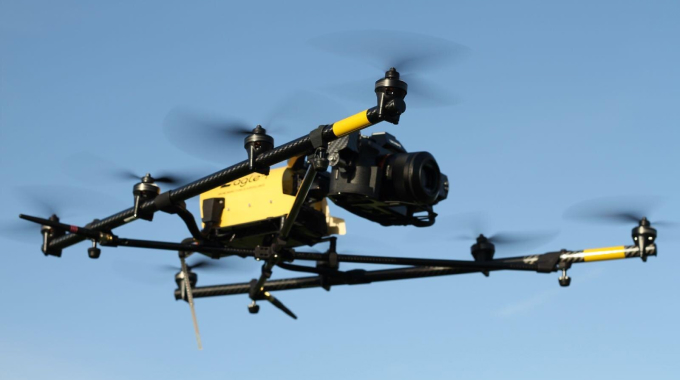 Drone shots are a big craze among the netizens. So, if you have a drone camera, and can expertly fly it, you can start a drone camera business.
You will need to invest in a good quality drone which can be expensive, but the earning potential from this business is quite high too, compensating for it.
43. Catering Services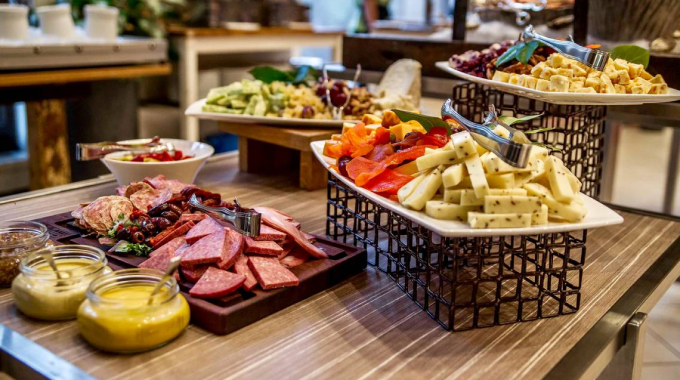 If you can cook big-size meals, catering is the small scale business you should consider. Catering businesses have a high earning potential, and if you take your catering business online, you are bound to find more customers.
44. Maid-for-hire Business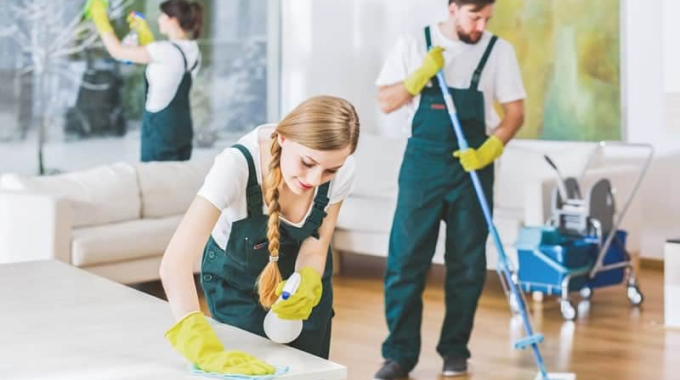 There are many who can't afford to keep a regular maid or don't need to. To cater to these people, you can offer maid-for-hire services, where they can hire a maid for a day and get cleaning work done.
45. Photocopying & Printing Shop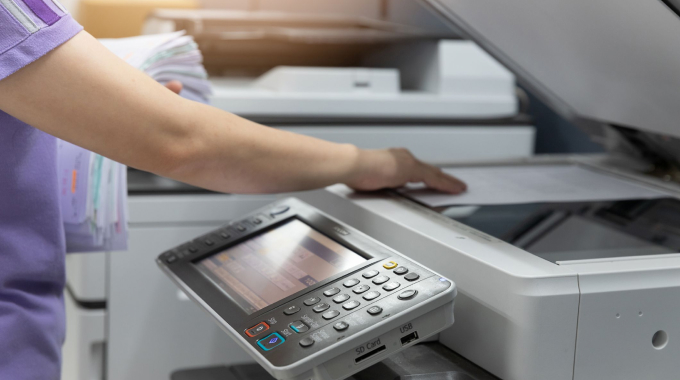 This is a small scale business that you could make or break depending on the location.
For instance, if you set it up next to a college, government office, or municipal office, you will see it flourish in no time. You will need to invest in a store space, a photocopier, and a printer.
You can also sell stationery for additional income.
46. Electrician Services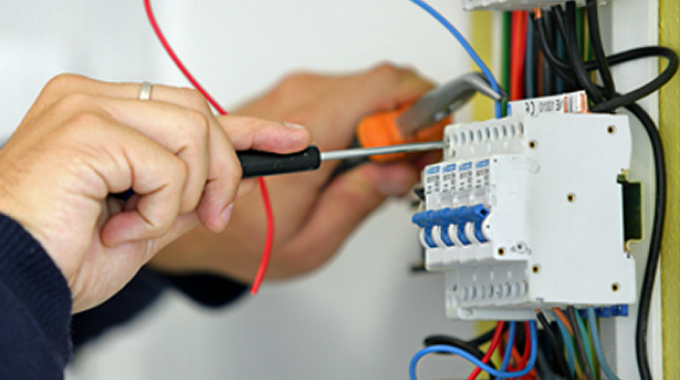 Finding a trustworthy electrician can be quite a hassle. Therefore, an electrician service business can be ideal if you can provide good and honest electricians who can provide at-home services.
47. Mobile Garage Service
Mobile garage business has gained popularity as a small-scale business – especially since the lockdown. For a mobile garage service, you need to have a vehicle packed with all the right tools for motorbike and car repair. Customers may call you to their location where you service or repair their car or motorbike.
48. Travel Agent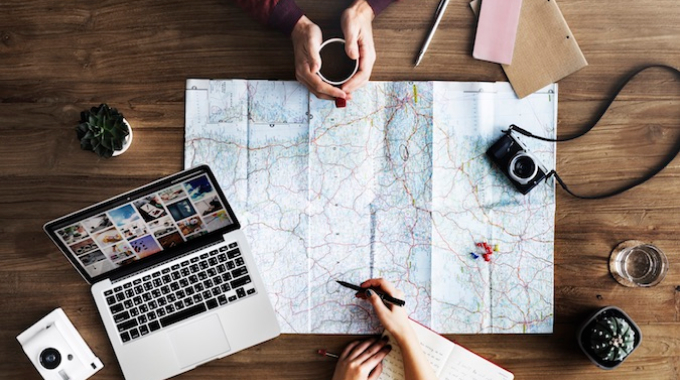 Thanks to easy online booking options for travel and stay, becoming a travel agent has become easier than ever.
This is a business that you can operate from your home as well, without having to invest in an office.
However, you need to have good contacts with people and corporations operating in the travel and tourism space.
49. Spoken English Classes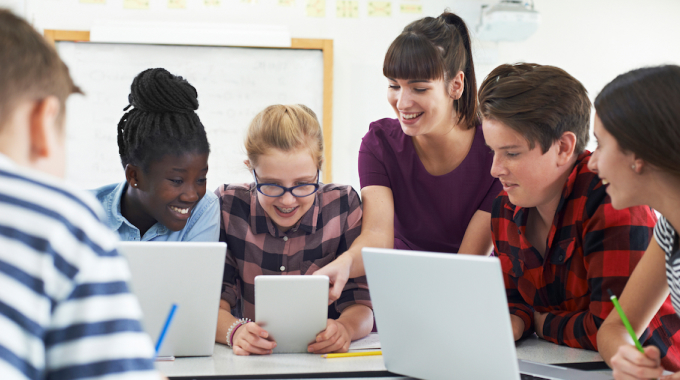 If you are a proficient English speaker, you could dedicate some time to taking online classes and earn a regular income.
While there are many who can read and write the language well (especially with the help of tools like Grammarly and Hemingway App), many struggle to speak or pronounce the words correctly.
50. Rural Handicrafts Shop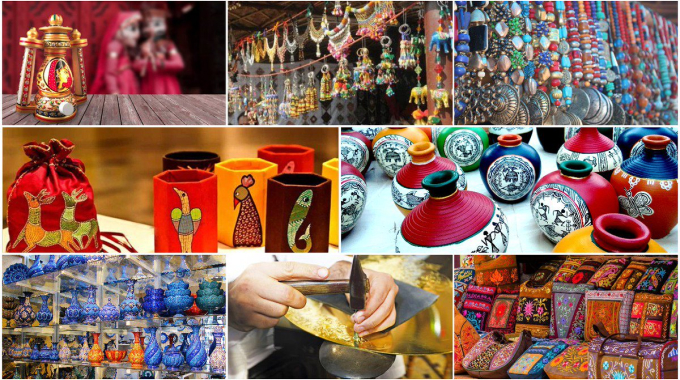 Many rural households are dependent on making and selling handicraft products. Given their lack of business acumen, and access to the internet, they fail to run or promote their business.
You could collaborate with select artisans and help them sell online, you could either take a sale-based commission or bulk-buy and resell.
Along with making a profit, you will also be helping the rural population earn better.
If you want to start a business with low investment. There are excellent business ideas you can
start with just Rs. 1 lakh
and make high profits.
Summary
Small-scale business ideas and possibilities are countless. And given the opportunities that one has today, starting your own venture is highly recommended. Whether you are ditching a 9-5 job completely or starting a side hustle – there is something for everyone.
Most of the small scale businesses in the above list of 50 may not apply to you. The business you choose will depend on your skill-set, your interest, and the resources you have at hand.
You will surely find some more appealing than the rest, from a feasibility standpoint. And when you do, read further. Learn as much as you can about the small scale business that you choose. To start off, you may visit the blogs linked in the titles above.
With platforms like Dukaan, it is easier than ever to set up your online business.