Are you looking for business ideas under 1 lakh rupees? Do you want to start up your own business with less investment? Then this article is just for you.
There was a time when small businesses and small business owners were not given due recognition in India. People found it more attractive to shop at malls and high-end stores rather than at a local market.
Over the years, India has rectified its mistake by raising awareness for small businesses and encouraging people to support them. Today, even malls have pop-up stands and weekend markets where small business owners can sell their products!
Currently, small businesses are such an integral part of the Indian economy and contribute about 30% to national GDP and 40% to overall exports.
Even so, many people who have the entrepreneurial spirit seem to hesitate from starting a business, mainly because people think that setting up a business will cost them a fortune!
If you are one of those people, then this article is going to blow your mind and open your eyes to a bunch of business ideas that do not take over 1 lakh to start up and get running.
Business Ideas Under 1 Lakh Rupees
Here are 20+ ideas for starting a business in under 1 lakh rupees.
1. Sell Handmade Products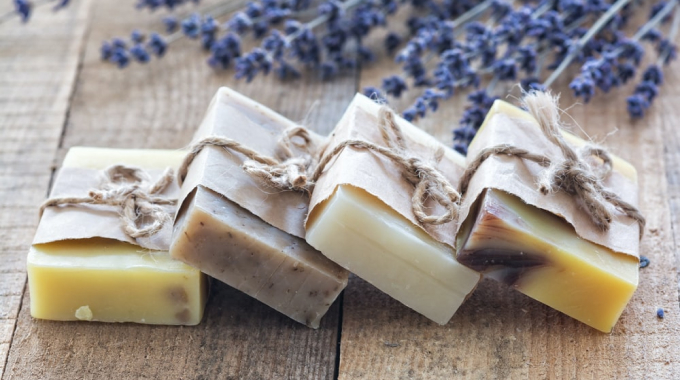 Over the lockdown alone, the market for homemade products has increased multifold. These products include handmade soaps, handmade candles, home decor items, painting, carvings, etc.
You can leverage pretty much any of your skills and create homemade products for your own business. Even if you do not have the skill, it is very easy to acquire them.
To set up this business, the only investments you will make are on raw materials and packaging materials.
2. Become a Florist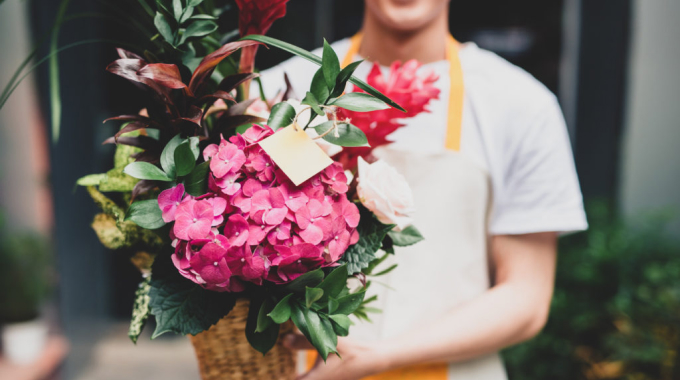 Another skill-based business that is easy to start up and run. Being a florist is a treat to your senses and your pocket because it comes with a very high-profit margin.
You will need to hire people to deliver flowers to you from the market, which you can do on your own too, but you will need a delivery truck to bring in large quantities of flowers.
When you are starting out, it will be easier for you to hire a delivery service to bring in the flowers and you will have to pay for the flowers too. Arranging them together aesthetically is totally on your skills.
3. Start a Baking Business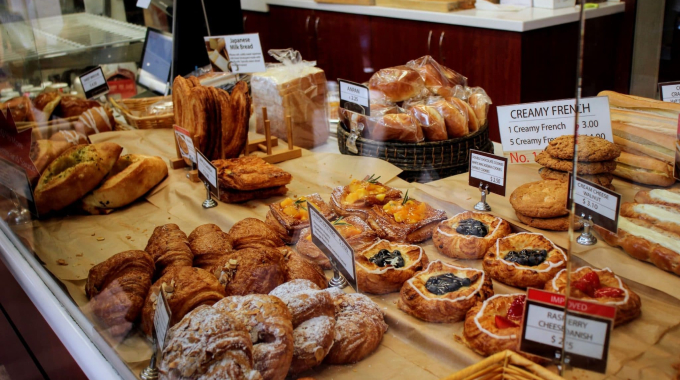 Baking is another small business idea that grew tremendously during the lockdown. People always wait for a chance to celebrate and a celebration is incomplete without a cake!
If you have great baking skills, you can start with accepting orders in a small number, maybe for pound cakes, cookies, brownies, etc.
As the business grows, you can take orders to bake cakes for events and parties. To set up this business, the only huge investment would be a good oven and then there are the baking materials and ingredients.
4. Sell Embroidery and Crochet Work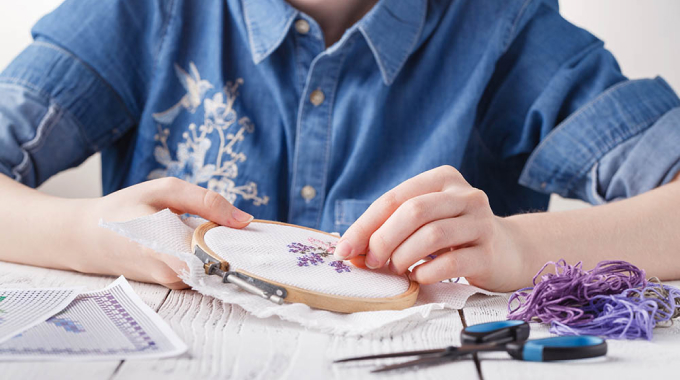 Unlike your regular stitching, which is also a fantastic business idea, by the way, embroidery work or crochet work is a specialized version of stitching. You will need to acquire that skill and practice a lot to perfect it.
There are multiple embroidery for beginners courses on Skillshare that you can browse through and choose depending on your level of expertise.
Both embroidery and crochet work is not specific to apparel anymore. You can create home decor pieces, customized gifts, 'save the date' pieces, and so much more using embroidery and crochet work.
Setting up this business needs your skills, your creativity, your ability to come up with unique and trendy designs, and a lot of colorful threads, needles, and other supplies.
5. Start a Boutique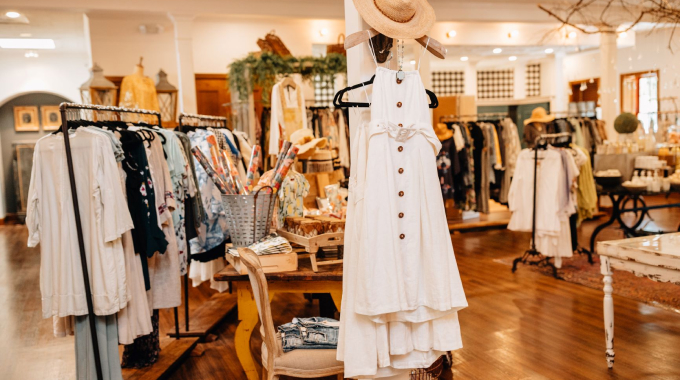 Boutiques refer to stores that create unique, made-to-fit clothing that is one of a kind. People who do not prefer mass-produced fast fashion stuff tend to prefer shopping at boutiques.
If you are a skilled tailor and have a keen eye for fashion, starting an online boutique will work out wonderfully for you.
You will need a fully functional sewing machine and supplies like threads, needles, scissors, etc. You will also need staff to stitch the clothes, but designing the apparel should be your responsibility.
6. Conduct Dance, Music, or Art Classes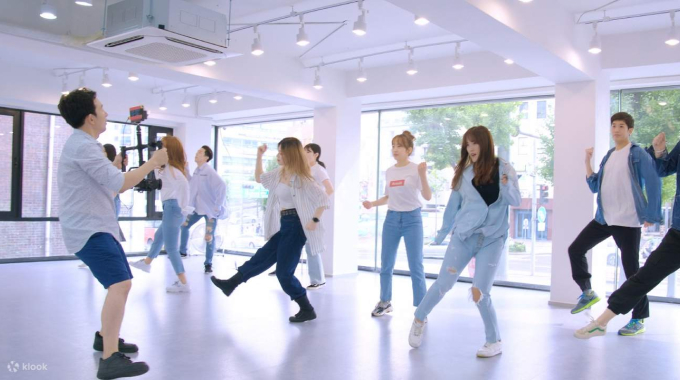 As Indians, we are all really proud of our culture and we have always wanted to pass it on to the next generation too. And the best way to do it is in the form of art, music, and dance.
As a child, I remember running home from school to get ready for my Bharatanatyam classes, and I am sure each one of you connect with that memory in one way or another. You may have trained in classical music or regional dance form or some form of art.
Now is the time to put those skills to use and make money out of them. Most of the time, you can start these classes from home itself. You may have to rent out a studio when your students' strength grows.
However, to start up a dance, music, or art class, does not take a lot of investment. Even if you are investing in a good music system for dance class or some art supplies for your art class.
7. Start Online Tutoring Service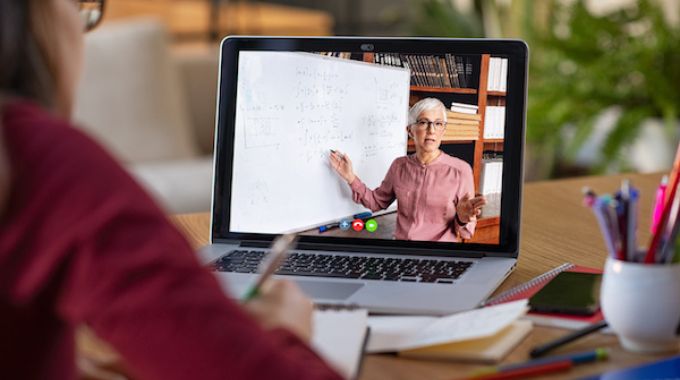 A technical and narrowed version of a dance or art class, but tuitions have always been a sort after business. To tell you the truth, there are not enough tutors for the amount of students out there.
If you are a subject matter expert in a field of studies and passionate about teaching, online tutoring is a business that is easy to set up, a really profitable business that also feels fulfilling!
To start up this business, you will need a laptop, a good quality video camera for calls and stable internet connection.
Learn more about starting an online tuition from home before getting started.
8. Start Babysitting or Day-care Services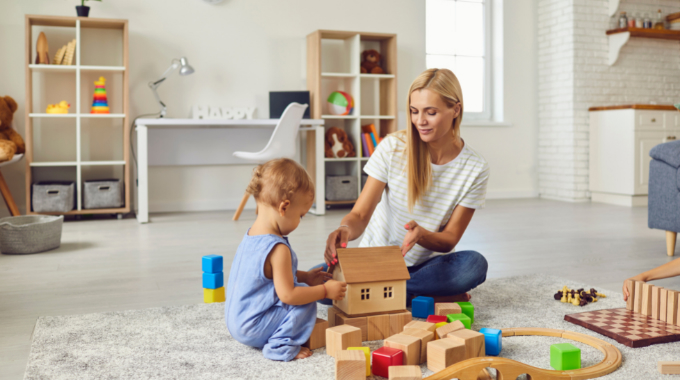 If you are calm, patient, and good around kids, this business could be for you!
Working couples that have an infant or toddler on their hands have a lot of trouble finding trustworthy people to take care of them.
If you think you could be that trustworthy person who takes care of their kids, you can offer your service as a babysitter.
You need to get trained and certified in child care. There are colleges that offer certification courses and a full-fledged diploma in child care. The cost of these courses starts as low as 2,500/- INR.
It is best to start out as a babysitter, caring for just one child or two in the beginning. Once you have collected some good reviews and start feeling comfortable with childcare, you can open up a daycare service from the comfort of your own home!
10. Become a Health and Fitness Coach
With more people trying to move towards a healthy living, it is the best time to put your skills to use and make some money out of it.
Even though people want to be fit and healthy, many times, they feel clueless about where to start and what to do. That's where you can come in, with your knowledge and experience in health and fitness.
To start out at health and fitness coaching as a business, you will need a website where you display your skills and educate people about how hiring you as their coach will benefit them.
11. Start Laundry and Dry Cleaning Services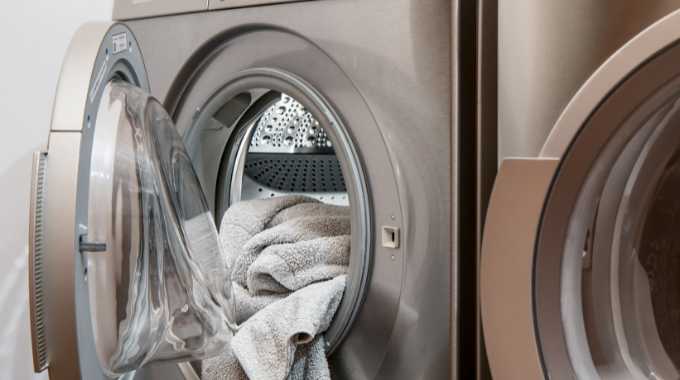 People have very little time for household chores these days. Any service that makes their life easier will gain popularity quickly.
Laundry and dry cleaning is one such service that picks up quickly and runs successfully, especially in cities. Setting the business up needs a multi-functional washing machine and steam iron to press the clothes.
You will need some staff to share the load, however, you can always start small and then hire more people as you start receiving more orders.
12. Start House Cleaning Services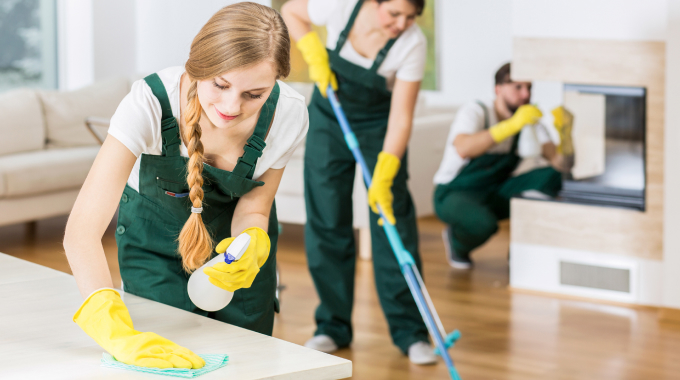 Another service that makes people's life easier is to offer to clean and organize their homes.
We all want to keep our homes clean and tidy, not just for the looks, but to make life a little easier, too. However, living in a fast-paced life gives people no time to keep their home organized.
If you offer to be the Marie Kondo in their life, your services would be welcomed with an open arm. To set up a home cleaning service, you will need some staff and home cleaning equipment like vacuum cleaners, cleaning products, wipes, and brooms, etc.
13. Run a Food Truck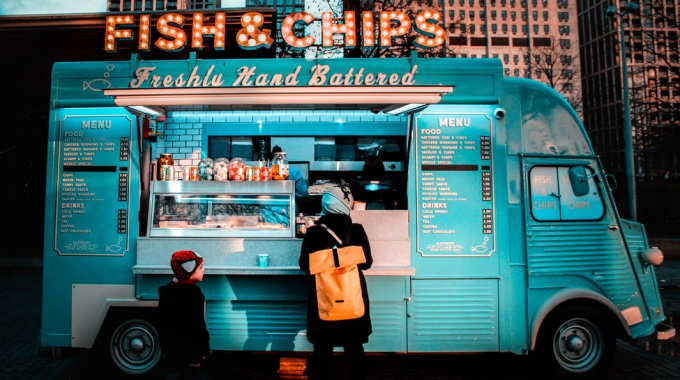 Unlike a restaurant that comes with huge overhead costs, food trucks are much easier to set up and costs less too.
The food truck business is the newest trend in the food world that is welcomed by both customers and business owners. The business can be set up anywhere, and it is completely scalable.
You can get people to come to your food truck or arrange for a delivery service to deliver food to their doorstep.
Have a food truck but do not know what kind of food you want to sell? Here are 30 food business ideas just for you.
14. Start a Juice Shop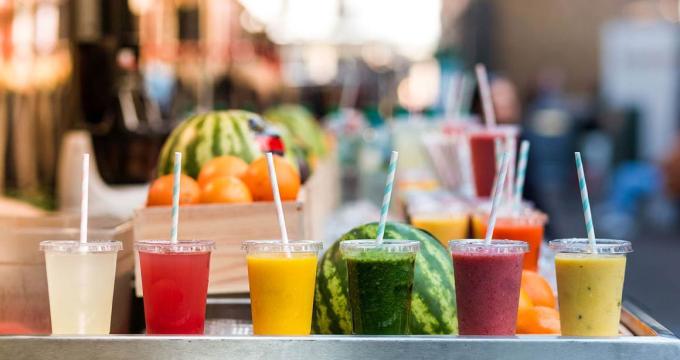 By far the easiest business to set up. Opening a juice shop needs no skill of any kind. All you need is a bulk of fresh fruits and a good blender that can juice up the fruits.
Setting up a juice shop can prove to be highly profitable considering that the raw material is nothing but fresh fruits. You will need to invest in some good blenders, sweeteners, and juice glasses.
You can also offer to deliver juices to the doorstep in which case you will need to invest in disposable and spill-proof containers for the juice.
15. Start a Tiffin System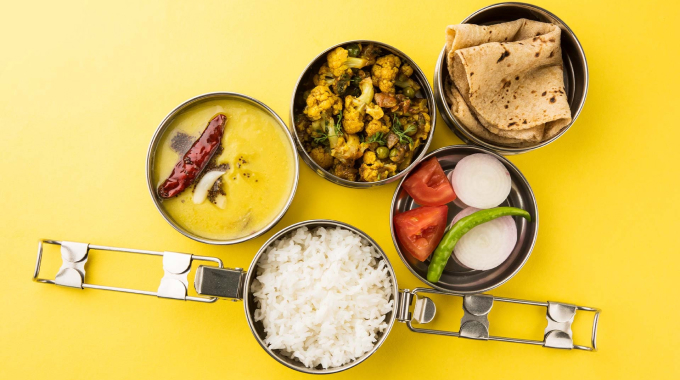 Remember how people say that the way to a man's heart is through his stomach?
If you decide to open a tiffin business that offers piping hot homemade food that is tasty as well as healthy, it will be a huge hit in the matter of a month or less.
To set up a tiffin system business, you will need really good cooking skills, ingredients to cook, and an initial investment on a bulk of tiffin carriers. You will need to hire someone to clean the tiffin and sanitize them after every use.
Masala Box is one such tiffin system that is very popular. Their clean and well-made food has become a way of life for working professionals!
The best target market for the tiffin system remains to be people working at corporate offices and students living in PG and hostels.
Wondering how to start an online food business? Read this article!
16. Provide Content Writing Services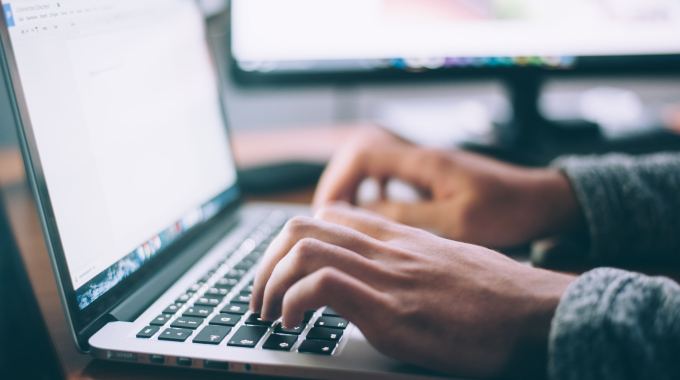 Content writing is a really sought-after skill. If you are experienced in content writing, you can offer your services on a freelance basis.
Content writing comes in many forms, like website content, corporate blogs, SEO content, ad copies, and much more. Businesses will need these services on a regular basis, and it is easier for them to hire a writer for these tasks.
Setting up this business needs a laptop, a stable internet connection, and your writing skills. This low investment business idea has been undertaken by many people already and the success rate is great.
17. Provide Web Development Service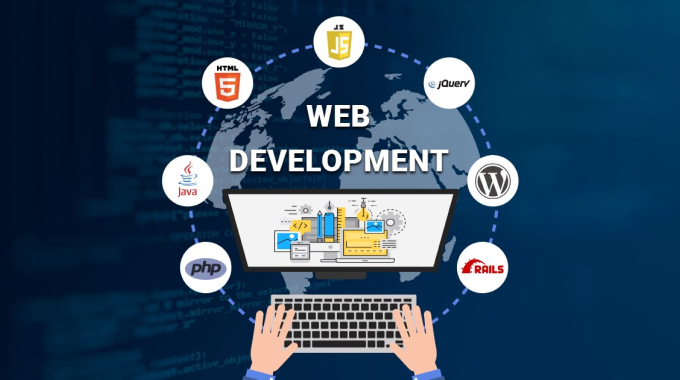 Web development and website designing is a very technical skill that few people have, and it is also very sought-after skill.
Today, a business is nothing if it does not have a fully functional website representing it. People discover businesses more through search engines than anywhere else.
If you have the technical skill to design and develop a website, then you can open a web development agency and offer your services to people.
To set up a web development business, you will need a laptop, stable internet connection and your skills. You will need some staff to share the task as the business grows.
18. Provide Interior Decoration Service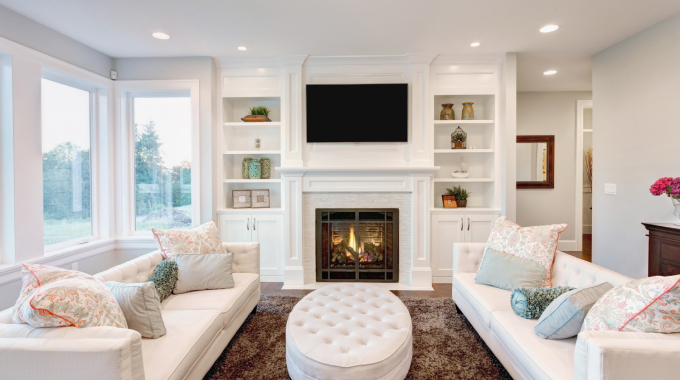 Another great small business idea with low investment and all it requires in your skill and creativity. A diploma or degree in interior design is preferable.
You can start small, by designing and decorating for your friends and acquaintances. In the beginning, this will help you learn and grow. You can also collect their reviews and build your portfolio.
Create a website for your business, build your portfolio, and add these reviews to give your business a professional look, and soon enough, you will have clients lining up for your services.
19. Become a Real Estate Agent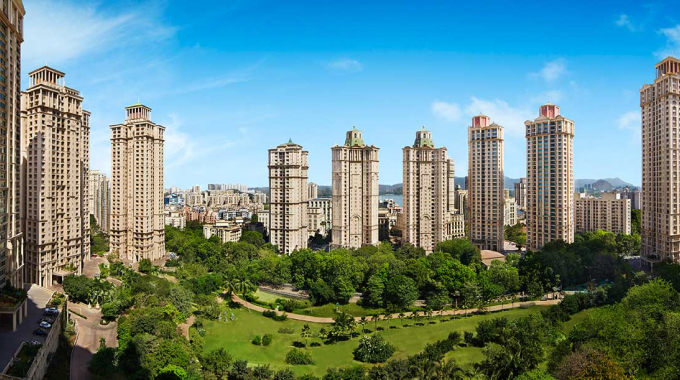 If you are a people person and do not mind roaming around your locality, talking to house owners, this business is best for you.
Real estate agents act as a middleman between a house or property owner and a client who wants to rent or buy the property. They are in charge of talking up the property, showing the property to the clients, negotiating the price, and closing the deal.
Their payment usually comes as commission, which is a percentage of the property's purchase price or the rent agreed upon.
To set up this business, you will need a professional website, tie-ups with houses and landowners in your chosen locality, a vehicle, and maybe one staff to start with.
20. Sell Mobile Accessories and Repair Services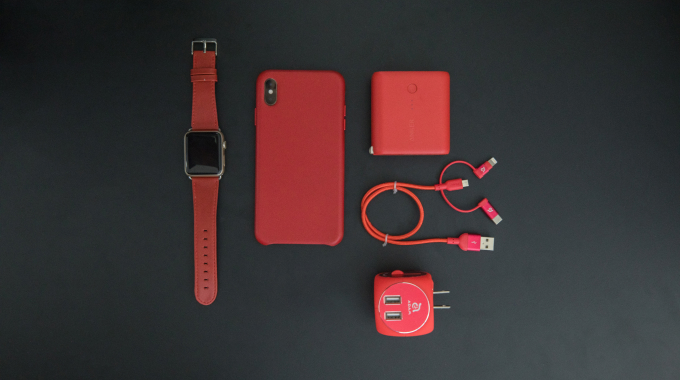 A mobile accessories store is very easy to set up, and the investment is also very low. Mobile accessories stores sell phone covers, tempered glass, earphones, etc.
These are stuff that people will need to protect their phones and make them look aesthetic.
As an extension, if you can offer mobile repair services, that would be even better, provided you have the right skills for the same.
21. Start T-shirts Printing Business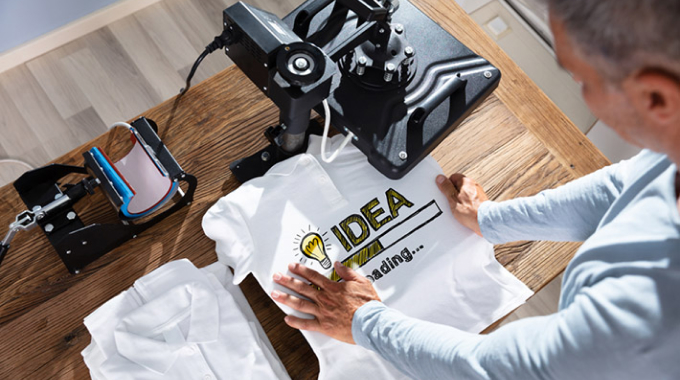 Printed T-shirts are very quirky and trendy. People love printed T-shirts because there is a lot of room for customization. You can wear your mood, your personality, and your attitude.
This also makes it a highly profitable business idea. You can offer to custom print T-shirts based on your customer's requirements. It can be a graphic, a cartoon, a quote, or just an emoji.
Even a heavy-duty T-shirt printing machine will cost you less than INR 50,000/- and you will need a laptop to design the print. Check out SRY prints on Dukaan for some inspiration!
22. Start a Stationery Store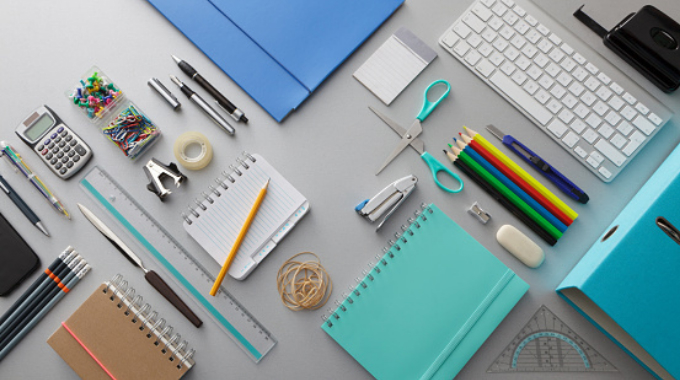 Just like mobile accessories, stationery is also a high-demand product. Be it for schools or colleges or offices, people need stationary on a daily basis.
You can create a small start-up that simply sources stationery and supplies to nearby stores or offices in bulk. Or you can set up a full-fledged stationery store.
Either way, setting up this business will not cost you more than INR 50,000/-
Here is some more information about how to start a stationery business.
23. Start a Thrifted Book Store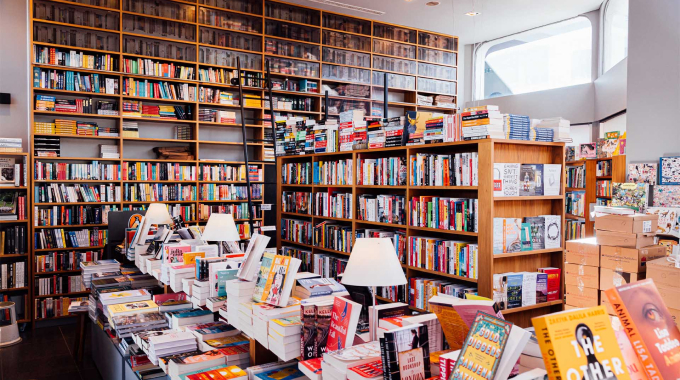 Thrifted books are pre-used books or pre-owned books. Once people are done reading a book, they usually dispose it to waste.
You can encourage people to donate their used books to you instead. All you need to do is clean up the books, sanitize them and then put them up for sale.
Of course, you cannot sell the books at their retail price but you can put it up at half price, nevertheless, you will make a good profit.
However, if you are looking for more thrift store ideas or wondering how to start an online thrift store, read this article.
And there you go, 21+ fantastic business ideas that take less than INR 1,00,000/- to set up.
Last Words
We do not live in the same space where setting up a business of any scale would cost a fortune and involve a lot of procedures. eCommerce has made it easy for people to set up their own business easily and at lower investment too.
If you have closed in on a business idea and arranged for all the basic requirements to start the business, all you need to do is to set up your online store on an eCommerce platform. If you need some help there, here are the best eCommerce platforms compared and rated for you.
If you have chosen to start your online store on Dukaan, you have made the right decision!
Starting your store on Dukaan is an easy walk-in-the-park task. If you have a phone number and a name for your business, you can add your products, launch your store online and actually start accepting orders within minutes.
Once you have set up your online store on Dukaan, you can use the marketing tools and to market your business across multiple platforms and start bringing in traffic to your store.
It is as easy as that, and if you do not trust me, you can watch this video and learn all about starting your own online store quickly and easily.