If you are looking for a trending and environment friendly business idea, then you should learn all about how to start an online thrift store. In this article, we will give it to you in 5 simple steps on how to start an online thrift store.
Thrift stores have been around for a really long time now and we have been shopping in them, whether or not we knew it!
However, right now, the idea of thrift shopping has risen into an undeniable trend that everyone wants to be a part of. People wearing sustainable clothing or vintage shoes seem to garner a lot more appreciation than those who wear brand new clothing and shoes!
For a long time now, fast fashion has been ruling over the market with their rapid mass production of clothing and other wearables. That combined with the increased margin of disposable income, people started to use and throw garments like waste paper.
In recent years, people are standing up against fast fashion due to the harm it is causing for the environment which has led to the rise in the popularity for thrifting and thrift stores.
How to Start an Online Thrift Store in 5 Easy Steps
If you are here, I am sure it is because you are feeling highly motivated and excited about starting your own thrift store.
It is the kind of business that needs you to go shopping just so that you can stock up your store with products. Who wouldn't love shopping for a living?
However, running a successful online thrift store business is a lot more than just shopping for pre-loved products.
So, let me guide you through the process of starting an online thrift store through 5 simple steps.
1. Research and choose a niche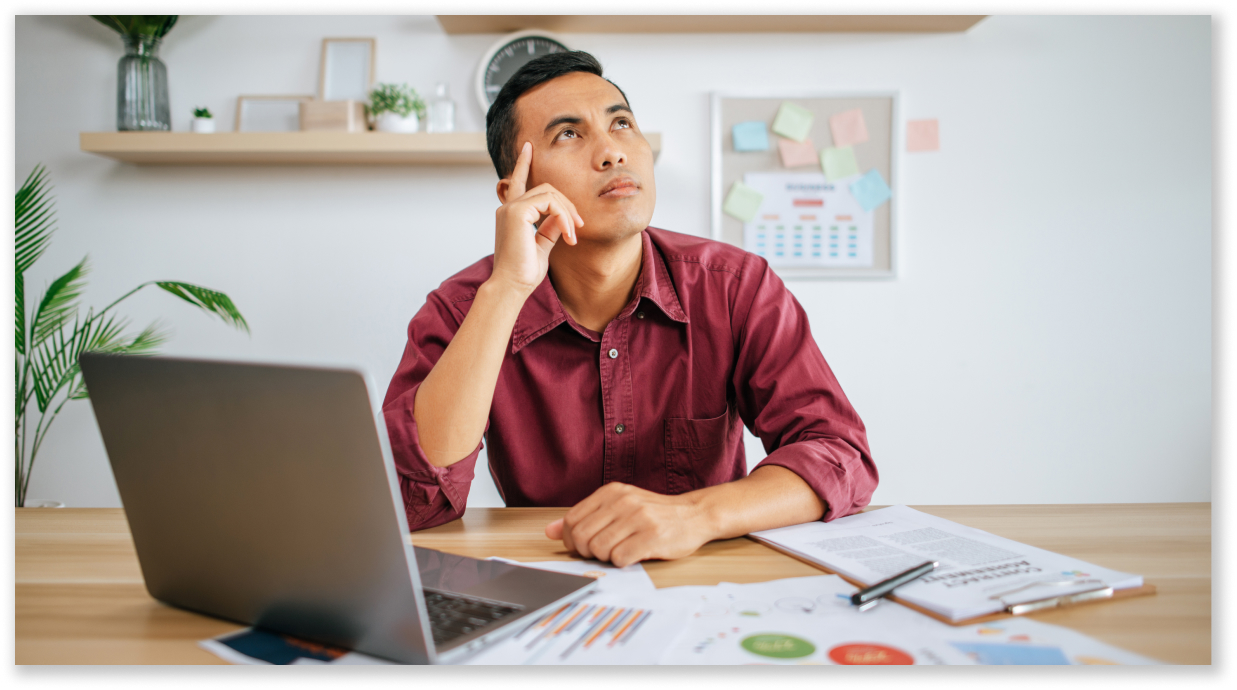 Thrift shop in itself is a narrower version of the much bigger category, which is retail business. While retail stores sell brand new products, thrift stores are focused to selling used or pre-loved products.
However, within the thrifting world too, there are multiple categories involved like clothing, shoes, bags, accessories, books, home decor, kitchenware, etc.
If you are going to be starting a thrift store, it is smart to research and find out which one of these categories interest you the most. You should also research if the category has a demand in the market that you can profit from.
You can also choose a profitable niche based on your target location. For example: if you are targeting a cold region, thrifted winter wear or shoes could be a really profitable niche!
You should also be clear about your target audience or target customer base. Thrifting is currently very famous among the millennials and the Gen Z. However, people from other age groups also like to shop thrifted products at times.
Here are some of niche product ideas for your thrift store –
Winter wear 🧥
Casual footwear 👞
Home decor 🎍
Books 📚
High-end makeup 💄
High-end skincare 🧴
Vintage clothes 👚
If you are looking for more inspiration about what kind of thrift store business to start, this list of online thrift stores can help you out.
2. Sourcing the products and managing inventory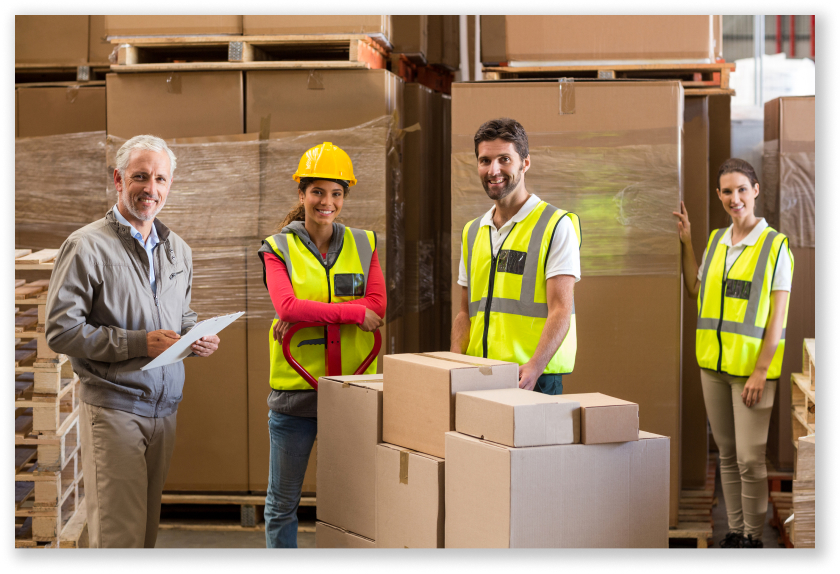 If you have locked in on your niche and decided your target market, the next thing to do is source your products. Here comes the fun, shopping part of the thrift store business.
However, you should know where to source your products from if you want to ensure that it is authentically thrifted and to make a profit out of the business.
As people say, 'All good things start at Home!' Similarly, you can start with products from your own wardrobe that are in good condition. You can also ask your friends and family to donate their unused clothes, wearables, books, etc.
This will free up some space in the wardrobe as well as help you get started on the business without investing on products initially.
However, as your business grows, you will need to add new products to your store on a regular basis and you cannot stay dependent on donations from your inner circle all the time.
Here are some spots where you can source thrifted products for your online thrift store.
Flea Markets -Especially if you are selling kitchenware and home decor, flea markets will be the best spot to source these products. You can find products that are very unique and interesting at low prices in flea markets.
Garage sales – This is a narrower version of flea market where you can find preloved items from a single family or a neighborhood. People hold garage sales for products ranging from clothing and footwear to utensils and home decor.
Consignment shops – These are the shops where people come to sell their preloved items. You can find interesting antique products, collectibles, vintage items, etc. at these shops.
Clearance sales – The products you will find here are not exactly preloved or pre-used. However, at clearance sales you can find wearables that are considered 'last season' and sold at really low prices.
Export rejects – There are these covert marketplaces in every city where they sell clothing and other wearables from well-known brands but at a third of their original price.
These products are export rejects, or in other words, are victims of high level QA by the brands. They usually have a minor defect or damage, which very often are completely unnoticeable!
So those are some of the spots that you can hit to source products for your online thrift store.
Managing the thrifted products and keeping them organized until they are sold, is also a very important part of running a thrift store business.
You can learn all about how to manage your inventory more efficiently in order to run your business with no frictions!
3. Choose an eCommerce platform and setup store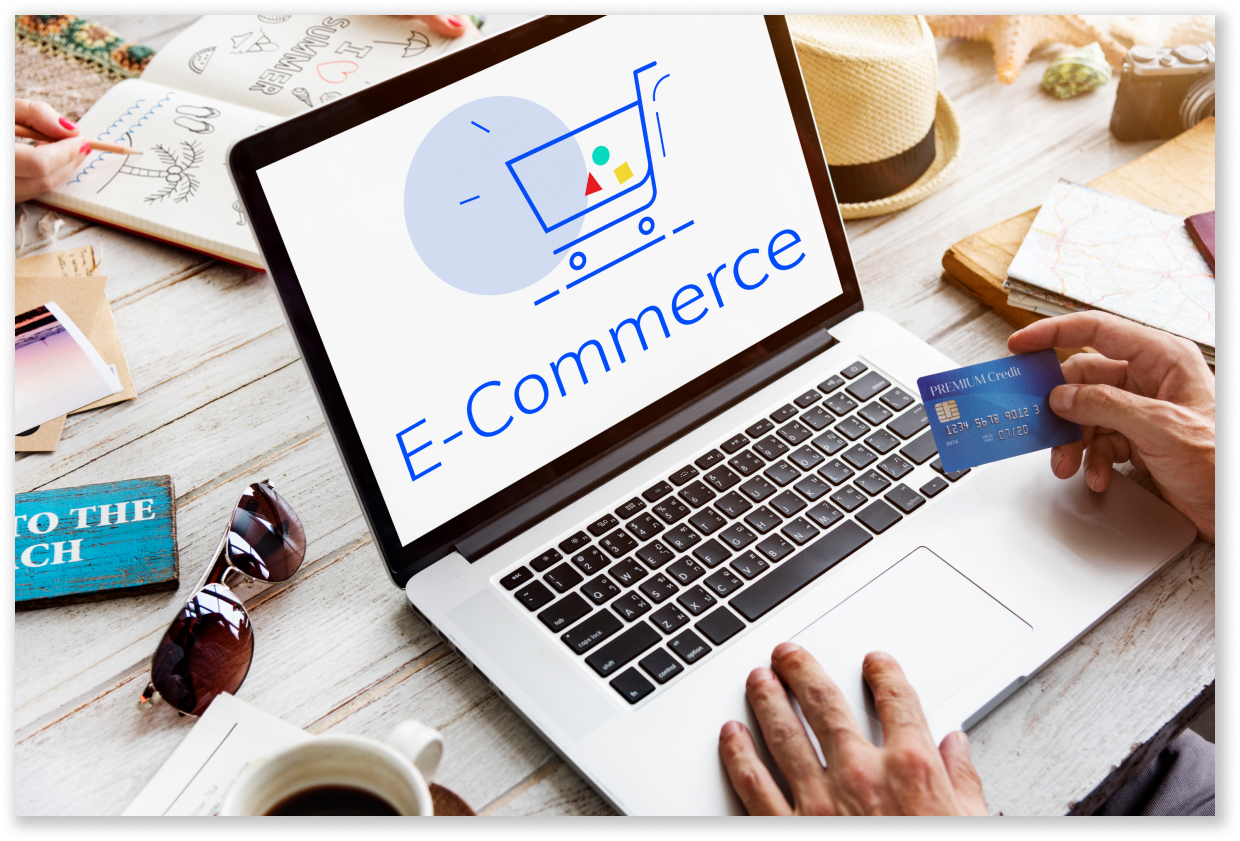 The very first step to creating your own online store is to choose the right eCommerce platform.
If you want to go with open source platforms like WooCommerce, you can always go ahead. However, you should be technically strong and have basic designing skills to build your online store on such platforms.
Instead, you could choose a quicker and easier platform like Dukaan, where setting up your store does not need any technical skills or design skills. If you have a phone number and a name for your store, you are good to go!
If you want to learn more about choosing the right eCommerce platform for your business,
read this post here
.
When you have chosen the eCommerce platform, the next step is to set up your online store and here are a few useful tips for you.
Choose a store name that represents your business as well as resonates with your target audience.
Design a logo that goes with your brand colors.
Design your store front and make it look aesthetically pleasing.
Add your products. Name the products and provide accurate product descriptions.
Use the 'About Us' page on your store to give more information about your brand to your customers.
Get your store policies straight like the terms and conditions, return and refund policies, etc.
You can use these steps as a checklist to create an online store that will function smoothly and efficiently.
4. Manage orders, payments and shipping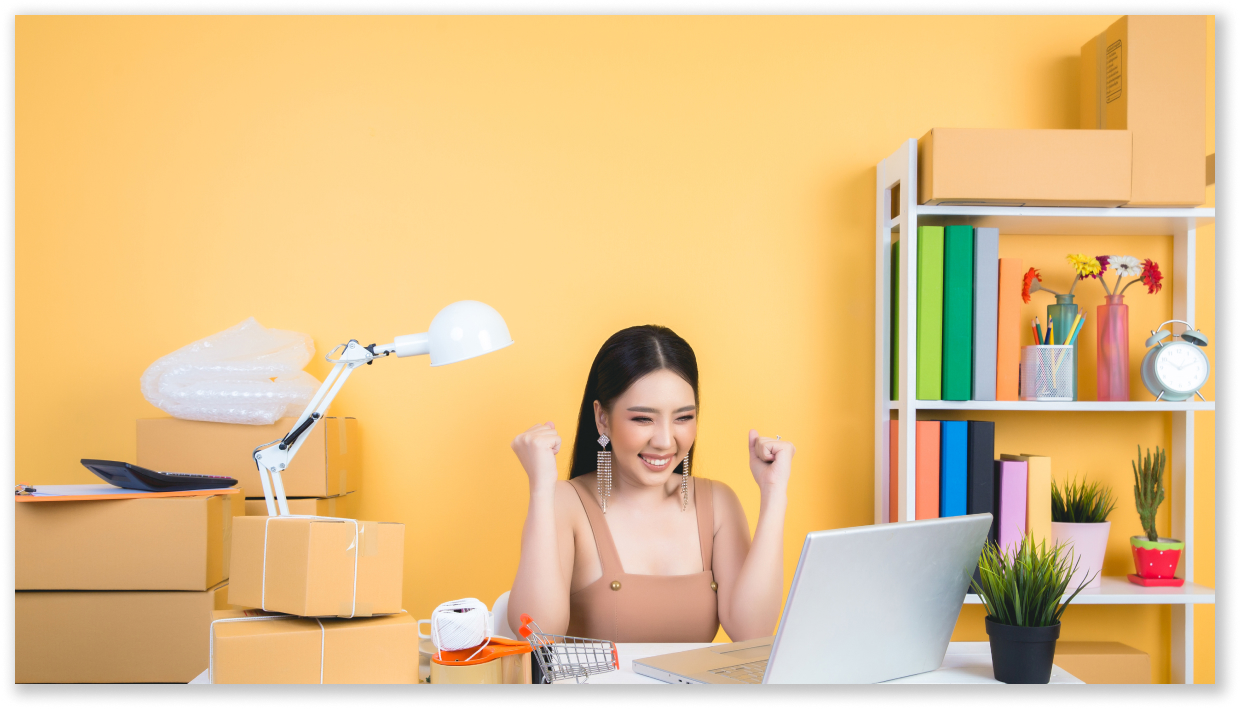 Choosing the right eCommerce platform for your online thrift store will make this step a lot easier.
Once you start driving traffic to your online store, it is an inevitable next step to convert them into your customers. You can enable a 'live chat' feature for your online store so that you can interact with the people browsing your store.
This will give you an advantage over your competitors, as customers want to feel a human connection when they are shopping online. Someone who can answer their queries and give them recommendations.
A secured payment gateway and multiple payment options is another important feature that makes online shopping easier for customers. It also makes your store a lot more trustworthy.
Once the orders start coming in, make sure to ship them out quickly and accurately. That means you keep your inventory managed and have tied up with a skilled and trustworthy shipping partner.
Keep a lookout for the orders until your customer receives them. Keep your customers informed by allowing them to track their orders.
5. Branding and marketing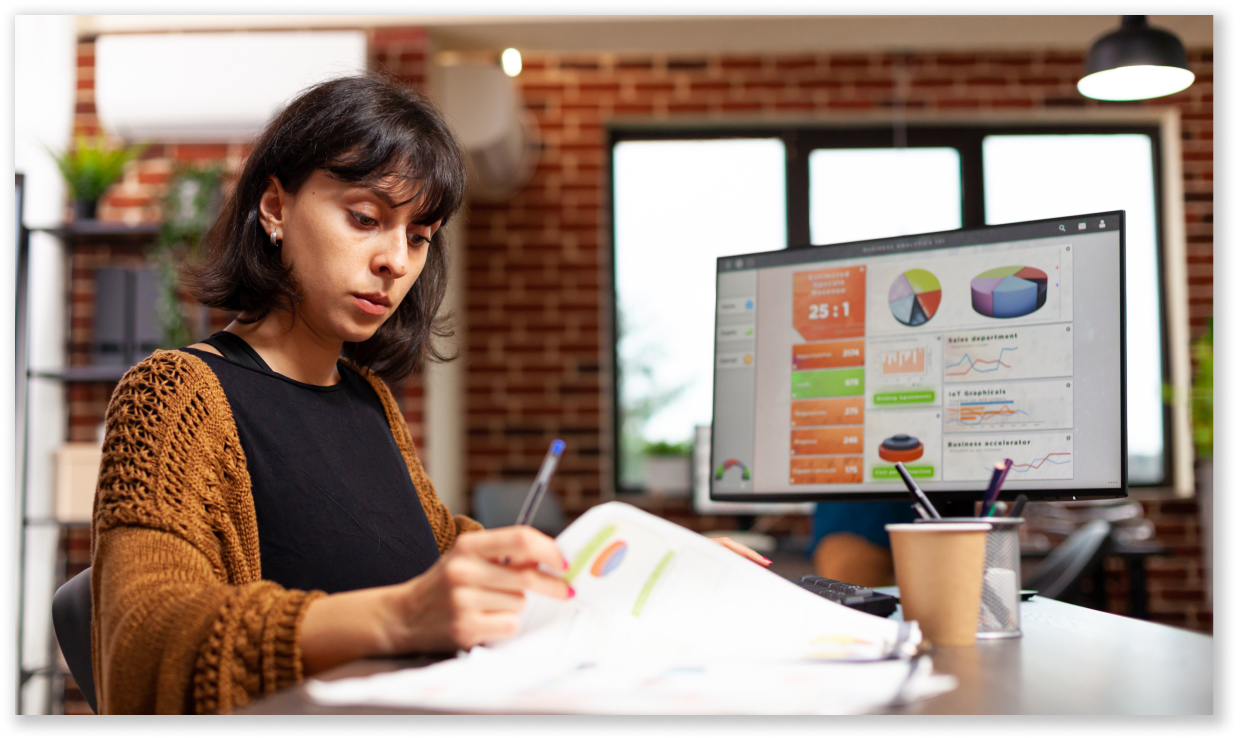 When you are running a business, you should always look for every way possible to grow it into a brand that people recognize immediately, a brand that has a loyal following!
Branding is a pretty huge and perpetual task. Digital marketing helps a lot in gaining awareness for your business and for building it into a brand.
Here are some things you can do –
Use content marketing
Have a strong content marketing strategy in place. Interact on every social media platform possible with information about thrifting and its importance.
You can write blogs, answer questions on platforms like Quora, join communities on Reddit etc.
Be active on social media
Apart from just content, you should also piggyback on some trends so that you can gain exposure on social media platforms.
Posting regularly about your thrifting adventures, behind the scenes, styling tips, updates about your store, etc. helps you connect with people and create a following for your brand.
Run some paid ads
When you are starting out on your business, try to set aside a budget to run paid advertisements on Google, Facebook and other social media platforms.
This will create quick awareness for your business and bring in traffic to your online store. However, before doing this, ensure that your online store looks professional and is stocked with products.
Leverage your customer's reviews and ratings
One of the most effective ways to get exposure to a new set of audience and to be considered as a trustworthy brand is to use your customer's review to your advantage.
You can request them to share on their social media handles about their shopping experience in your store and what they feel about the products they bought!
Advantages of Starting an Online Thrift Store…
If you have ever been to a thrift store, you will know how messy and unorganized it can be. Clothes crammed up in racks, shoes and bags littered all over the place and a lot of knick-knacks everywhere!
The entire floor plan is usually very messy, and it is not the business owner's fault either. Logistics of a thrift store business are not the same as your regular retail store.
The products sourced to be sold in thrift stores are very random and organizing them is close to impossible!
However, customers will not be understanding towards a business owner's plight. All they care about is their shopping experience and shopping at a regular brick and mortar thrift store is not a great experience!
That's where starting an online thrift store business comes to the rescue.
With an online thrift store, you can sort through your inventory as and when you receive them, click pictures and upload them to the store.
Shopping on the online thrift store is a much easier and enjoyable experience for the customers too. They can simply browse through your catalogue from the comfort of their own home, choose the pieces they are interested in and place an order.
Apart from this, there are the other obvious advantages of starting an online store compared to a regular store.
Low overhead charges
Easy to set up the store
Flexibility of carrying the business wherever you go
Ability to scale your business up
Constant and continuous earning potential
Cost to Start an Online Thrift Store
Now that you know why you should start an online thrift store, the next obvious doubt is how much would it cost to own a thrift store.
What kind of costs go in setting up a thrift store and running it successfully?
If you haven't considered it already, here is a list of necessary services that you will need to put aside a budget for.
1. Membership charges for eCommerce platform
Every eCommerce platform has some charges involved, like monthly or annual subscriptions. Running a successful online business requires a solid eCommerce platform to support it!
2. Laundry and dry cleaning services
When you are collecting used or pre-loved products, you need to clean and sanitize them before putting them up for sale. It is smart to have tie-ups with reliable laundry and dry cleaning service.
3. Branding and packaging materials
You need to invest and stock up on packaging material before you start accepting orders. You can also use packaging material as a branding opportunity by using brand colors, logo, tags, notes, etc.
4. Paid ads on Google and Social media platforms
Paid advertising is a quick and efficient way to gather awareness about your business and bring in the traffic to your online store. So it is important to have a budget set aside to run Google ads and Facebook ads to promote your store.
5. Photography and graphic designing (on assignment basis)
Nothing sells faster than a good image. When the product photography is clear and detailed, customers will be more willing to buy the product. Look at this guide to great product photography for help.
You will also need the help of graphic designers from time to time. Be it to run ads or promotions or just add some funk to your online store. You can hire someone on an assignment basis for your graphic design needs.
Important Things to Remember…
Before you get going on starting your own online thrift store, here are just a few more things you should keep in mind.
Be consistent with uploading products on your store and social media handles. If you post 15 products in one day and then post nothing for the next 5 days, it will not work out in capturing attention! Instead, plan out a posting strategy that is more consistent.
Plan your pricing strategy smartly. Research about profit margins before pricing your products. For example: thrifted books will give a hard 10% profit margin only. But home decor can give a solid 50 to 60% profit margin.
Give accurate product descriptions. Do not over-exaggerate or hide any details when you are describing the product. People are not expecting a top-notch quality product, they know they are at a thrift store. So be as honest as possible with the condition of the products.
Change your mindset. People do not shop at thrift stores just because they are broke anymore. Many customers that visit your store will be environmentally conscious, looking for slow and sustainable fashion. So, treat them right!
Use sustainable packaging and branding materials. Again, this will give your customers a good impression about your business that you are running a completely sustainable business.
If you were planning to start a thrift store business about a decade back, the scenario was different. It would have been hard to establish your brand or make a profit.
However, today, more and more people are standing up against consumerism and capitalism. They are making conscious choices to move from fast fashion to slow fashion in order to support sustainability.
So, this is the right time for you to start an online thrift store business.
Dukaan has been supporting entrepreneurs to start their own online stores quickly and easily. As mentioned before, starting a business on Dukaan takes less than a minute.
FAQ's
How much does it cost to start an online thrift store?
There are few basic costs involved in starting an online thrift store. Some of them are membership fees for online platforms, dry cleaning and laundry services, packaging material, branding materials, etc.
How much money can you make owning a thrift store?
Thrift stores are not usually considered as a quick profit business. However, you can make a good 30 to 50% profit on every product that you sell, depending on the category of products you are selling. Some really profitable categories to consider include vintage clothing, vintage shoes, antiques, home decor, etc.
How do thrift stores get inventory?
You can find inventory for your thrift store through flea markets, garage sales, consignment stores, clearance sales, clothes by pound stores, and export rejects.
How do thrift stores increase sales?
Increasing your thrift store sales is very much dependent on your marketing skills and solid branding strategy. For this, you should basically change your mindset that you are targeting only those people who are broke. Design your strategy to target the Gen Z and the millennials who understand the importance of giving back to the environment.
Which are the best platforms to start an online thrift store?
Dukaan
WooCommerce
Wix
Shopify
BigCommerce