Learn everything about thrifting and how to start an online thrift store in this article. We have also listed the TOP 20 online thrift stores for you!
Thrift stores can be a gold mine for finding incredible treasures at a fraction of the cost.
The trend of online thrift stores is increasing day by day. Want proof?
We searched #thriftstore on Instagram and found that there were 3 million posts with this hashtag (as of Feb 2, 2022).

This is how popular thrift stores have become.
So, naturally, we wrote this guide on how to start an online thrift store, and also added a list of the top 20 thrift stores for you!
What is Thrifting?
Thrifting is the act of shopping at a thrift store, which is a store that sells second-hand goods. Thrifting can be a great way to find unique items or to save money on everyday items.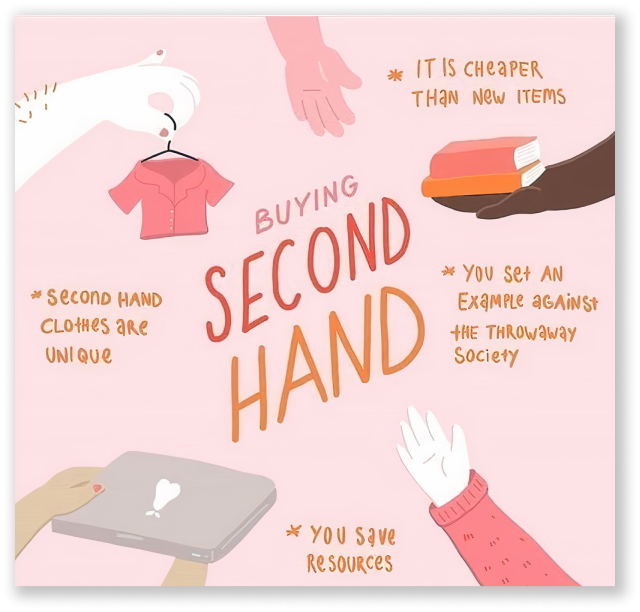 This is mostly done for clothing and accessories, as these are mostly reusable, even if used previously.
Even though these products are bought secondhand, they are still in a decent enough condition to use.
I know this concept of secondhand shopping comes as a shock to some people. They find it unacceptable to buy anything that's not new,
People are slowly opening up to the idea of buying products that are not new, as this concept is gaining more and more popularity every day.
With people getting more conscious about the environment and sustainability, the idea of upcycling is a super cool concept they want to get behind.
So, for half the crowd, this is the new way to shop.
If you're one of those people who love to find thrift shopping, we have everything that you are looking for, right here in this article!
What is a Thrift Store?
So, what are thrift stores?
A thrift store is a retail establishment that sells second-hand goods. Thrifting is the act of shopping at a thrift store. The term "thrift store" is most commonly used in the United States, but the concept of thrifting exists in other countries as well. In the United Kingdom, for example, the term "charity shop" is used to describe a thrift store operated by a charitable organization to raise money.
In the United States, Goodwill Industries is perhaps the best-known operator of thrift stores. Its stores are stocked with donated goods, which are then sold to support the organization's programs for the disabled. The Salvation Army is another major thrift store operator in the U.S., using proceeds from sales to fund its many charitable programs.
There are also numerous smaller thrift stores operated by local charities and religious organizations.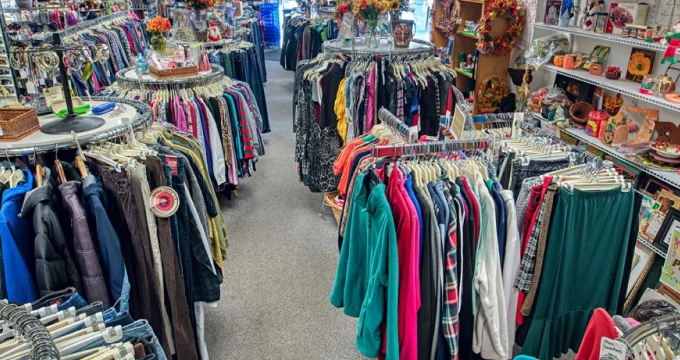 They carry used products, which can be used again by others, for a cheaper price than new items.
They are widely used by people on a budget, people looking for vintage clothes or even designers who are looking for inspiration.
Thrift stores have a range of products that consists of everything from clothes to books to makeup, and everything in between.
How to Start an Online Thrift Store
If you are here, I am sure it is because you are feeling highly motivated and excited about starting your own thrift store.
It is the kind of business that needs you to go shopping just so that you can stock up your store with products. Who wouldn't love shopping for a living?
However, running a successful online thrift store business is a lot more than just shopping for pre-loved products.
So, let me guide you through the process of starting an online thrift store through 5 simple steps.
1. Research and choose a niche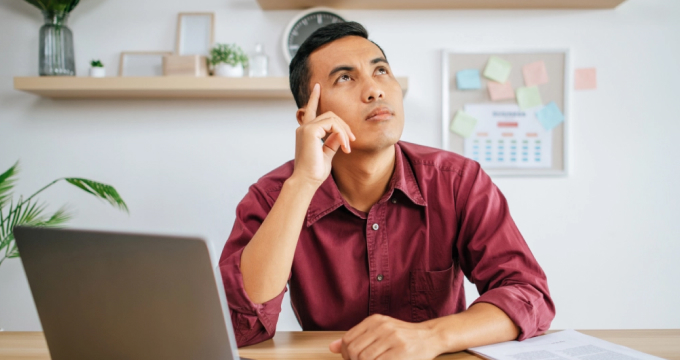 Thrift shop in itself is a narrower version of the much bigger category, which is retail business. While retail stores sell brand new products, thrift stores are focused to selling used or pre-loved products.
However, within the thrifting world too, there are multiple categories involved like clothing, shoes, bags, accessories, books, home decor, kitchenware, etc.
If you are going to be starting a thrift store, it is smart to research and find out which one of these categories interest you the most. You should also research if the category has a demand in the market that you can profit from.
You can also choose a profitable niche based on your target location. For example: if you are targeting a cold region, thrifted winter wear or shoes could be a really profitable niche!
You should also be clear about your target audience or target customer base. Thrifting is currently very famous among the millennials and the Gen Z. However, people from other age groups also like to shop thrifted products at times.
Here are some of niche product ideas for your thrift store –
Winter wear 🧥
Casual footwear 👞
Home decor 🎍
Books 📚
High-end makeup 💄
High-end skincare 🧴
Vintage clothes 👚
Interested in selling 'clothes' for real? Make sure to check out our guide to how to sell t-shirts online.
2. Sourcing the products and managing inventory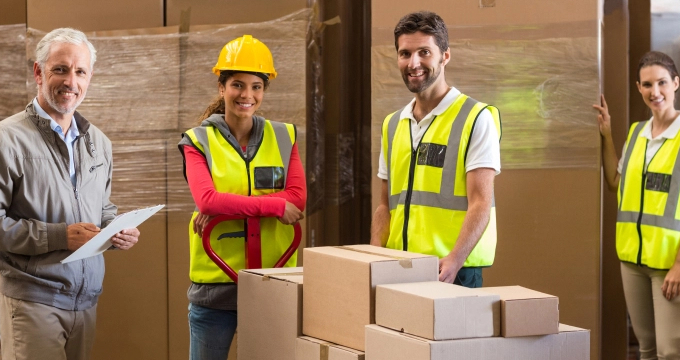 If you have locked in on your niche and decided your target market, the next thing to do is source your products. Here comes the fun, shopping part of the thrift store business.
However, you should know where to source your products from if you want to ensure that it is authentically thrifted and to make a profit out of the business.
As people say, 'All good things start at Home!' Similarly, you can start with products from your own wardrobe that are in good condition. You can also ask your friends and family to donate their unused clothes, wearables, books, etc.
This will free up some space in the wardrobe as well as help you get started on the business without investing on products initially.
However, as your business grows, you will need to add new products to your store on a regular basis and you cannot stay dependent on donations from your inner circle all the time.
Here are some spots where you can source thrifted products for your online thrift store:
Flea Markets
Especially if you are selling kitchenware and home decor, flea markets will be the best spot to source these products. You can find products that are very unique and interesting at low prices in flea markets.
Garage sales
This is a narrower version of flea market where you can find preloved items from a single family or a neighborhood. People hold garage sales for products ranging from clothing and footwear to utensils and home decor.
Consignment shops
These are the shops where people come to sell their preloved items. You can find interesting antique products, collectibles, vintage items, etc. at these shops.
Clearance sales
The products you will find here are not exactly preloved or pre-used. However, at clearance sales you can find wearables that are considered 'last season' and sold at really low prices.
Export rejects
There are these covert marketplaces in every city where they sell clothing and other wearables from well-known brands but at a third of their original price.
These products are export rejects, or in other words, are victims of high level QA by the brands. They usually have a minor defect or damage, which very often are completely unnoticeable!
So those are some of the spots that you can hit to source products for your online thrift store.
Managing the thrifted products and keeping them organized until they are sold, is also a very important part of running a thrift store business.
You can learn all about how to manage your inventory more efficiently in order to run your business with no frictions!
3. Choose an eCommerce platform and setup store
The very first step to creating your own online store is to choose the right eCommerce platform.
You can choose a quicker and easier platform like Dukaan, where setting up your store does not need any technical skills or design skills. If you have a phone number and a name for your store, you are good to go!
When you have chosen the eCommerce platform, the next step is to set up your online store and here are a few useful tips for you.
Choose a store name that represents your business as well as resonates with your target audience.
Design a logo that goes with your brand colors.
Design your store front and make it look aesthetically pleasing.
Add your products. Name the products and provide accurate product descriptions.
Use the 'About Us' page on your store to give more information about your brand to your customers.
Get your store policies straight like the terms and conditions, return and refund policies, etc.
You can use these steps as a checklist to create an online store that will function smoothly and efficiently.
4. Manage orders, payments and shipping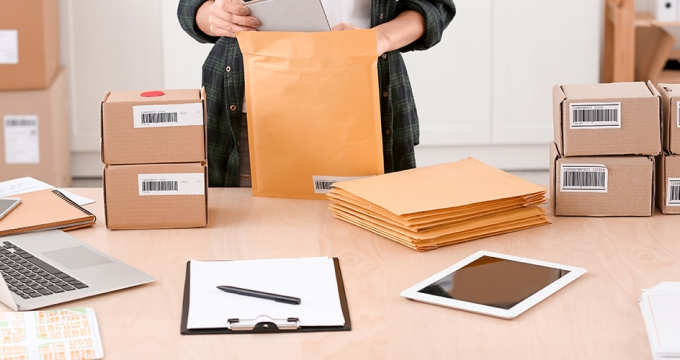 Choosing the right eCommerce platform for your online thrift store will make this step a lot easier.
Once you start driving traffic to your online store, it is an inevitable next step to convert them into your customers. You can enable a 'live chat' feature for your online store so that you can interact with the people browsing your store.
This will give you an advantage over your competitors, as customers want to feel a human connection when they are shopping online. Someone who can answer their queries and give them recommendations.
A secured payment gateway and multiple payment options is another important feature that makes online shopping easier for customers. It also makes your store a lot more trustworthy.
Once the orders start coming in, make sure to ship them out quickly and accurately. That means you keep your inventory managed and have tied up with a skilled and trustworthy shipping partner.
Keep a lookout for the orders until your customer receives them. Keep your customers informed by allowing them to track their orders.
5. Branding and marketing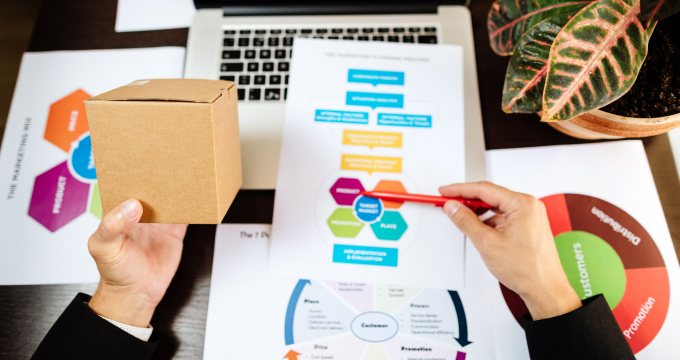 When you are running a business, you should always look for every way possible to grow it into a brand that people recognize immediately, a brand that has a loyal following!
Branding is a pretty huge and perpetual task. Digital marketing helps a lot in gaining awareness for your business and for building it into a brand.
Here are some things you can do:
Use content marketing
Have a strong content marketing strategy in place. Interact on every social media platform possible with information about thrifting and its importance.
You can write blogs, answer questions on platforms like Quora, join communities on Reddit etc.
Be active on social media
Apart from just content, you should also piggyback on some trends so that you can gain exposure on social media platforms.
Posting regularly about your thrifting adventures, behind the scenes, styling tips, updates about your store, etc. helps you connect with people and create a following for your brand.
Run some paid ads
When you are starting out on your business, try to set aside a budget to run paid advertisements on Google, Facebook and other social media platforms.
This will create quick awareness for your business and bring in traffic to your online store. However, before doing this, ensure that your online store looks professional and is stocked with products.
Leverage your customer's reviews and ratings
One of the most effective ways to get exposure to a new set of audience and to be considered as a trustworthy brand is to use your customer's review to your advantage.
You can request them to share on their social media handles about their shopping experience in your store and what they feel about the products they bought!
Let's have a look at some stores that have been nailing the thrift game on Instagram!
Best Online Thrift Stores in 2022
Here are the 30 most promising online thrift stores, in no particular order of ranking:
Store Name – Goodwill
Products Sold – Home goods, clothing, electronics, musical instruments.
Everyone has heard of this and most of us have donated to Goodwill at least once, right? Now they have an auction-based website as well.
Everything from arts & crafts, gaming equipment, clothing and home goods to musical instruments, Goodwill is your go-to thrift store for anything you might need.
Store Name – The Real Real
Products Sold – Luxury goods
The Real Real is the world's largest online thrift store for authentic, consigned luxury goods.
Be it luxury clothes, bags, or jewelry for both men and women, this store has a team of authenticators for detecting scams and maintaining the utmost authenticity.
Shop Name – Urban Outfitters
Products Sold – Vintage items
Urban Reveal is an off-shoot of the "Urban Outfitters" brand, where they sell original vintage products and other vintage items that have been redesigned and upcycled to make them a perfect fit for the present trends.
Store Name – Le Centerpiece
Products Sold – Home decor and furniture
An online boutique that specializes in home decor accessories and twentieth-century furniture, Le Centerpiece is a treasure trove for art and decor lovers.
Add a touch of royal uniqueness to your home with these products from this Montreal-based thrift store.
Shop Name – Tradesy
Products Sold – Vintage luxury products
If you want to buy and sell pre-loved products from the top brands and high-end designers, Tradesy is the place to go. They sell everything from vintage luxury bags, to clothing, shoes and accessories.
Store Name – Black Market Vintage
Products Sold – Clothing and Apparel
This Toronto-based thrift store sells every item of cool clothing from denim cutouts and leather jackets to the best graphic tees that you'll love.
And what's even better, is that if you shop physically, every item in their store is for under $10!
Store Name – Holy Roller Vintage
Products Sold – Vintage wear and home decor
This Halifax based thrift store also works as an interior design mood-board.
Holy Roller Vintage has an amazing collection of aesthetically pleasing and colorful products – from frosted z-stem martini glasses and bubblegum vases to coral scalloped lamps and shell catchall trays.
Store Name – Gathered Goods
Products Sold – Clothing and Apparel
Gathered Goods is a thrift shop run by two sisters out of Langley, BC. They have the most amazing timeless collection of high-quality clothes, and they ship internationally so make sure you don't miss out on their unbelievable deals.
What's more, they donate 10% of their sales to a local women's shelter. A win-win for everyone!
Store Name – Dainty Insight
Products Sold – Assorted clothing and accessories
Based in Vancouver, this thrift store has everything from clothes to bags and accessories that fit one and all. All basic necessities, that are anything but basic. We're in love with their products and are sure you will too.
Store Name – Refashioner
Products Sold – Vintage clothing and apparel
If you're one like Phoebe Buffay, who loves to have stories about her possessions, Refashioner is the perfect store for you.
They make sure that you know the story behind every genuine vintage item they sell – things like who wore their clothing items, where, and if something of note happened while they were wearing it.
Store Name – Believe It Thrift It
Owner – Ayush & Muskan
Products – Apparel & Clothing
Run by Ayush & Muskan, this store sells a whole range of outfits for every occasion. From super cool coats to cute crop tops and dresses, and everything in between. You'll find at least one item of each kind here.
Store Name – Lulu Thrift
Products – Apparel & Clothing
This store sells everything from cozy and comfy fur coats to chic skirts for women. Their feed is so amazing that you would definitely want to buy all of it!
Store Name – Thriftiness
Owner – Ashna Chand
Products – Apparel & Clothing
Run by a young entrepreneur Ashna Chand, this store sells the most comfortable looking outfits that are so cool, we're fawning over it.
Store Name – Poshmark Thrift Store
Products – Apparel & clothing
True to its name, this store sells "posh items", and you can see their quality from the images on the account itself.
Store Name – Thrift Cleanse Reuse
Products – Books
This one's for all the book lovers out there! This store sells preloved books, and ones that you'll love as well. This store has a wide range of authors, and you're sure to find something to your liking here.
Store Name – Nush Thrifts
Products – Apparel & Clothing
To all the dog lovers out there, you're going to love this one. This amazing store sells the cutest outfits and works with Milaap organisation to help dogs. There is a link to the NGO's website in the account's bio. You can shop and help the poor animals at the same time. Make the most of it!
Store Name – Thrift Books
Owner – Khushi
Products – Preloved books
Run by fempreneur Khushi, this store sells a great collection of preloved books. Based in Mumbai, Maharashtra, this store is an amazing place to be if you're a book lover.
Store Name – Thrift Threes BLR
Products – Apparel & Clothing
This store sells amazing party dresses, among others. You can thrift beautiful outfits for yourself and your friends from here, and you'll never have a bad outfit day!
Store Name – Thrift Purger
Products – Apparel & clothing
This store has the most amazingly curated feed. Its products are sorted and uploaded together, as well as labelled to make it easier for you to search and buy! The products are unique, and you will want to buy everything the moment you lay your eyes on them!
Store Name – Paradime Thrift
Products – Apparel & clothing
Men, are you feeling left out of this thrifting experience? Worry not, for we have this store for you! You can find outfits for men and women here, and they're amazing!
Store Name – Straight from Wardrobe
Products – Apparel & Clothing
Looking for the cutest and trendiest winter wear? This can be your go to store. With the most aesthetically pleasing feed, this store offers a range of handpicked, handmade and thrifted clothing.
Store Name – House of Pitra
Owner – @laxmi_2332
Products – Apparel & Clothing
This cozy little store is owned by Laxmi and sells both preloved and new apparels. Currently, a lot of amazing winter wear is being added to the store on a frequent basis.
Store Name – Aaina
Products – Apparel & Clothing
A visually pleasing Instagram store selling preloved- vintage clothing. If you love sweatshirts, but do not wish to empty out your pockets, you should head over to this store right away!
This store is managed by Nakshatra and her family, who stand for sustainable fashion. In this store, you will find a range of clothes from cute and chic to baggy and badass!
Store Name – Your official Thrift Shop
Products – Clothing
This store sells handpicked, New, and curated clothing. What's better? With every order, you are sure to receive a handwritten note and some cute freebies too!
Store Name – Woah Clothing
Products – Clothing & Apparel
This store hosts a range of affordable and trendy clothing. From cute sundresses to stylish tops and tees, this store has it all. You can also find a wide range of bottom wear like skirts and pants in this store.
Store Name – Lil'daisy Thrift
Products – Shopping & Retail
If you are looking for cozy and stylish overcoats, this store will exceed all your expectations! This is one thrift store that you need to bookmark right away for this winter season!
Store Name – Top Drawer Thriftss
Products – Clothing store
Who knew you could look cute and trendy, even in sweaters? If you didn't either, then you should check out this thrift store on Instagram. At the moment they are dropping the most cosy and stylish range of sweaters and winter outfits!
Store Name – The Thrifted Closet
Products – Shopping & Retail
This budding thrift store is one place where you will find a range of pre-loved as well as new things. They have a collection of sweaters, tops, tees, dresses, shoes and more.
Store Name – The Thrift Boutique
Products – Shopping & Retail
This is a size inclusive thrift store that provides a safe space for all. You can find a range of tops, Kurtis and dresses in this store at affordable prices.
Watch this:
FAQ's
How much does it cost to start an online thrift store?
There are few basic costs involved in starting an online thrift store. Some of them are membership fees for online platforms, dry cleaning and laundry services, packaging material, branding materials, etc.
Do thrift stores buy clothes?

Some thrift stores do buy clothes from people looking to sell them, while others only accept donations. However, most thrift stores will sell used clothing that has been donated. So, if you're looking to get rid of some old clothes, a thrift store is a good option. Just be sure to call ahead and ask about their policies regarding buying or selling clothes.
How to run a successful thrift store
First, you need to find a good location (or even better, go online). Second, you need to stock your store with high-quality items. Third, you need to price your items competitively. Fourth, you need to promote your store. And fifth, you need to provide excellent customer service. If you can do all of these things, you'll be well on your way to running a successful thrift store.

Where do thrift stores get their inventory?
There are a few different ways that thrift stores get their inventory. Some stores are donation-based, meaning that people can bring in items that they no longer want and donate them to the store. Other stores buy items from estate sales or liquidation sales. Finally, some stores get their inventory from manufacturers who produce overstock or damaged goods. No matter where the inventory comes from, thrift stores offer a great way to save money on gently used items.
What should you not buy at thrift stores?

There are a few things you should avoid buying at thrift stores, such as clothing that is stained or damaged beyond repair, furniture that is missing parts or is in poor condition, and electronics that are outdated or broken. In addition, be sure to inspect any items you're considering purchasing carefully for insects or other pests. Finally, remember that thrift stores are typically geared towards providing low-cost goods, so don't expect to find designer labels or high-end items.
How much money can you make owning a thrift store?
Thrift stores are not usually considered as a quick profit business. However, you can make a good 30 to 50% profit on every product that you sell, depending on the category of products you are selling. Some really profitable categories to consider include vintage clothing, vintage shoes, antiques, home decor, etc.
How do thrift stores get inventory?
You can find inventory for your thrift store through flea markets, garage sales, consignment stores, clearance sales, clothes by pound stores, and export rejects.
How do thrift stores increase sales?
Increasing your thrift store sales is very much dependent on your marketing skills and solid branding strategy. For this, you should basically change your mindset that you are targeting only those people who are broke. Design your strategy to target the Gen Z and the millennials who understand the importance of giving back to the environment.
Which are the best platforms to start an online thrift store?
Dukaan
WooCommerce
Wix
Shopify
BigCommerce