If your exceptional quality digital products make your customers add multiple products to their cart, this comprehensive article encapsulates all the steps you need to take to make that conversion faster! Read our guide to discover how to sell digital products online the right way.
The market for digital products may be worth a shot if you're a businessman with a talent for selling online. Digital products are intangible objects instead of tangible goods that you can feel, touch, smell, and hold in your hands.
Let us give you some reasons to think about selling digital products:
They are easy to create.
They have a low cost of production.
You get to sell them to a large audience.
There's a low barrier to entry.
There are no packaging or shipping costs.
One product may be sold an infinite number of times.
They offer higher profit margins as compared to physical products.
Now that you understand why selling digital products can be so profitable, it's time to create your own digital product.
If you find yourself asking next, "How should I start selling a digital product?" and "What will be some of the best digital products to sell online?" We have got you covered on that front with this article.
We'll start by explaining how to begin the creation process of your digital products, move onto how to price your products and build your online store, and finally, we'll touch on marketing your finished product.
Let's get started.
Digital Product Ideas to Create and Sell Online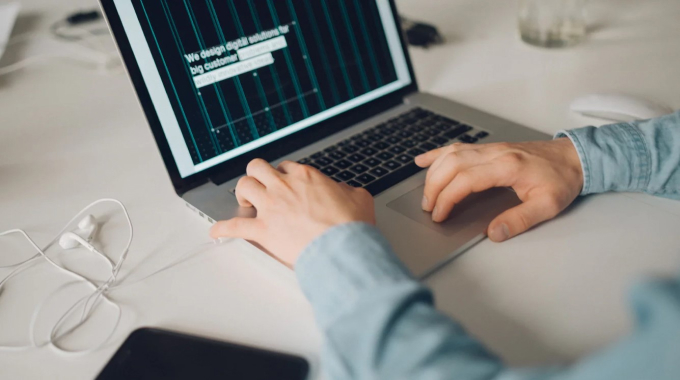 Digital products come in a huge variety, and they can all be sold online. Instead of listing them all, here are nine categories of digital products to cover them all—along with some ideas to get you started.
eBooks & PDFs: Typical examples of digital items include PDFs and ebooks. While e-books can include anything from a certification course to a full-length novel, PDFs typically take the shape of guidelines.
Online courses: Almost everything can be taught with an online course, from meditation to piano and kung fu. Selling online courses is bound to stay lucrative for a long time.
Graphic design products: You can produce and market a wide variety of graphic design products, including vector symbols, graphics, structures, and fonts.
Membership programs: Membership services cater to a variety of businesses. These membership sites illustrate that anyone having a desire to share their knowledge with the world can establish one.
Templates: You can sell different types of templates, including planning templates for businesses, templates for marketing strategies, excel spreadsheets, templates for analytics, WordPress templates, etc.
Downloadable prints and patterns: There is a sizable market for patterns—for crocheting, papercraft, macramé, stitching, and just about any other endeavor you can think of.
Stock photography: If you have a good sense of composition, color, and lighting, you could make a good side income by selling beautiful photos online.
NFTs: If you already produce digital art, NFTs might be an excellent choice for you. Despite the fact that NFTs can potentially be anything digital, selling digital art is presently the topic of attention.
Games and software: Digital products that have the potential to be extremely profitable include SaaS, applications, and even video games.
Check out this guide here if you want to explore digital product ideas in more detail.
How to Sell Digital Products Online Using Dukaan
1. Find a digital product to sell
The first step is to decide which digital product you will be selling. Write down all your ideas for digital products, both good and bad, on paper.
Here are some pointers that might aid with your brainstorming:
What expertise could you impart to others based on your knowledge, abilities, or experience?
What do you enjoy doing, and what are your interests and passions?
Can you produce digital goods to complement your physical ones if you already own a business? For instance, if you sell skateboards, could you create an online course educating individuals on how to improve their skating skills?
Next, do some research before finalizing your digital product. With proper research, you may define your unique selling point (USP) and find market gaps you can fill.
You can also confirm your idea's viability and validate it through research. It would be unfortunate to devote time and money to a business venture only to discover later that it was doomed to fail.
Here are some strategies for making sure your idea for a digital product is ready for success:
1. Google keyword planner
With the help of this tool, you may find out how many people are looking for topics or keywords associated with your digital product online. A low search volume could indicate that your product will be too specialized or not well-known enough, while a large search volume could indicate that you are on the correct track.
2. Google trends
You can look for products with an increasing opportunity size on Google Trends to be sure there is a market for your digital product.
3. Feedback
Directly contacting your target audience and soliciting their candid opinions may be among the most fruitful things you can do. Since they'll determine whether your business succeeds or fails, it's important to pay attention to their feedback.
2. Niche down on a target market
The next step is to define a niche and target market. Although it may be appealing to try to sell your digital products to everyone, the truth is that doing so implies you are selling to no one.
On the other hand, setting your sights on a specific target market has the following benefits:
Your digital products will become more valuable and persuasive if you tailor them to the particular needs of your niche.
You can customize your marketing according to your target market's unique needs, preferences, and even language to make your message more impactful.
You can develop your brand and outpace the competition by becoming the go-to authority in a specific niche.
Hence, it's important to niche down. For instance, perhaps instead of instructing individuals on how to get in shape, you could narrow it down to only instructing injured people on how to exercise safely.
3. Create your content
Once you've decided on a digital product idea, the next step is to create that product. You must choose between outsourcing and creating the product yourself to accomplish that.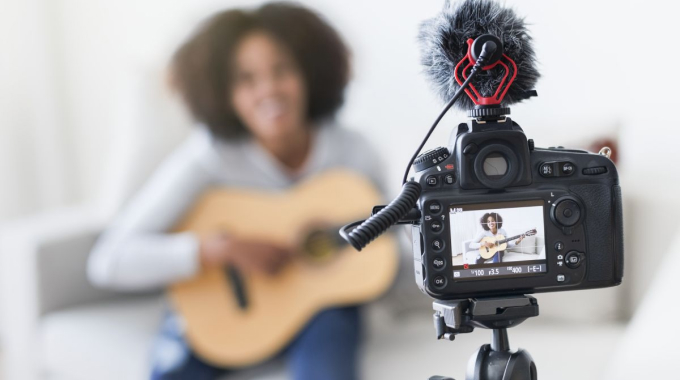 You can have more direct influence over the outcome when you create a product on your own, but doing so requires a large investment of effort. Furthermore, if you lack experience producing the digital product you want to sell, your efforts might not produce the best results.
On the other hand, outsourcing your product creation will provide you with less control over its finer points and will incur a high initial investment on your part. But you can rest assured that the final product will be high quality.
Upwork is a fantastic place to locate freelancers that can work for your business on an ongoing basis or outsource bigger projects. Always choose the best-rated freelancers with a track record while outsourcing through Upwork.
If you need to hire someone for a one-time project, Fiverr is a great choice. It's less suitable for long-term projects because services are purchased in packages. Fiverr is particularly well suited for creative activities, such as art, music, or voiceovers. Again, always employ independent freelancers that have a track record of success.
4. Understand the difference between ownership and licensing
When you are selling digital products, it becomes important to understand the difference between ownership and licensing. Selling digital products is different from selling physical products.
You own the digital products you sell, and anyone who purchases them from you online is purchasing a license to use them. However, if you sell a desk to a customer at a garage sale, the consumer now owns the desk and is free to sell it to another person.
Digital content is exempt from this rule, so your creations are safeguarded from unethical dissemination.
You have the option of granting your customers various sorts of licenses. For instance, you may permit customers to print out one or several copies of your work.
Additionally, you have authority over how your artwork is reproduced, shared, or exhibited by granting buyers permission to use it solely in the methods laid out in your listing.
5. Price your digital products
Many new business owners find pricing digital products difficult, and you may need to experiment with a few price points before you find one that works for you.
Keep the following factors in mind when setting prices for your products:
1. Cost of creation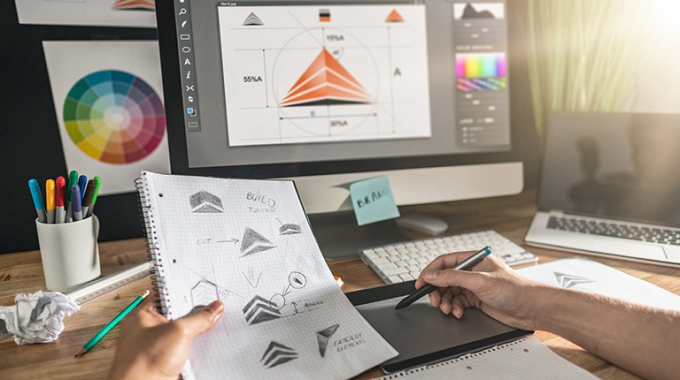 Take into account the time, energy, materials, and money used to create your product. While digital items offer larger profit margins due to lower expenses, the cost of production or distribution must still be taken into account. Take into account the investment made in the creation of the product, the eCommerce platform fee, and any additional charges.
2. The benefits offered
Your customers will value our product when you solve their problems. Consider the value it provides and the price they would be prepared to pay.
3. Competitors' pricing
Research what other businesses charge for similar digital products. Finding out whether competitors' pricing generally falls within a certain range or varies depending on a variety of factors will help you set competitive prices for your own products.
4. Perceived value
Pricing is affected by branding and marketing. You can rely on perceived value and charge higher prices for your products if you are a recognized authority in your industry, have a devoted following, or can design a more attractive and sophisticated storefront.
5. Your targeted income
Do you want to start a small business to achieve financial independence or start a passive income source to earn more money? How much money would you prefer to make in a year or a month? The cost of the products you offer will be impacted by these income objectives, so don't forget to take them into account.
6. Set up your online store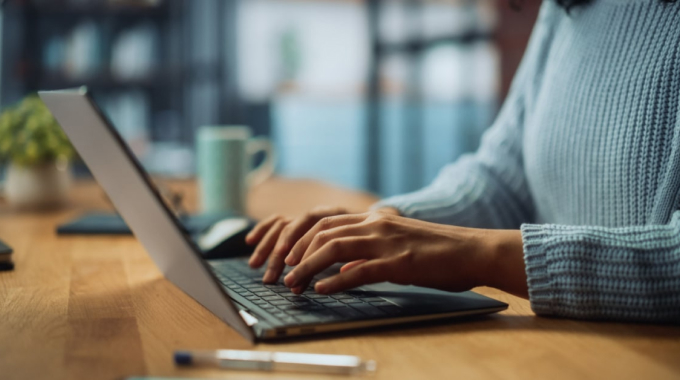 Once you have the first batch of quality digital products that are ready for release, it's time for you to launch your online store.
It is usually preferable to have your own online store to present and sell your products to the customers when you want to sell a product or a service online. You can choose from a number of e-commerce platforms to set up your online store. Dukaan is one such platform.
It is the easiest and most approachable eCommerce platform available. From registering for an account, customizing your store, and handling your orders, everything has been made very simple on the platform so that you can set up your store in less than a minute.
The platform also provides several plugins and business tools for enhanced functionality. What's more, you can effortlessly operate your business from any place at any time using Dukaan's mobile and web-based solutions. Dukaan provides every feature you need to run a fully functional, contemporary online store, yet at a fraction of the cost of managing your website!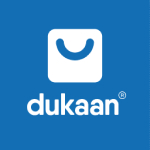 Launch, scale and manage your online business with just $14.99 on Dukaan. Annual plans start at $149.99 only.
7. Market your digital products
You cannot expect to make money off of a brilliant product that helps people if no one knows of it. Therefore, you will have to let people know that you have a top-notch product to offer through a variety of digital marketing strategies, including:
1. SEO (Search Engine Optimization)
You can increase your sales by making your store and product listings more visible to users looking for similar or related things. Your website's ranking on search engine results pages can be improved significantly if you use some SEO marketing best practices including meta descriptions, relevant images, and tags.
2. Paid ads
The fastest way to draw in new customers is probably through paid advertising. You can specifically target potential buyers through sponsored media, such as Google Adwords, social media paid ads or any other network. But you have to be careful not to go over budget if you are new to paid advertisements, because blunders in paid marketing may be quite expensive.
3. Email marketing
Email is one of the most effective digital marketing platforms. Offer your online store visitors compelling reasons to subscribe to your email list. This could range from:
News and information (newsletter)
Discounts
No cost downloads
Free training
Then, create an email campaign to turn individuals from subscribers into customers.
4. Social media
Digital marketing is incomplete without social media. Select the most effective social media platform to connect with your target market. Research where your ideal clients are located and where your competitors' audiences are the most engaged, then start on one of the most well-known social media sites, including:
Facebook
Instagram
LinkedIn
Twitter
Tik Tok
Pinterest
Conclusion
Digital products are a viable online sales avenue, regardless of whether you're an experienced online retailer or an aspiring business owner. The best part about selling digital products is you can focus all your effort on creating the best digital products without having to worry about refilling inventory or paying overhead expenses.
We hope you found this article helpful. From the beginning of product creation through the marketing procedure for digital products, this article covers a great deal of ground for business owners to introduce their first digital product to the market.
If you are curious about any aspect of running your online store, here's a video to clear all your doubts.
FAQs
1. Where can I sell digital products?
You can sell digital products on your own online store and on niche marketplaces and websites like Sellfy and Podia.
Dukaan
helps you to launch your custom store in under a minute and start selling. With a dedicated online store, selling digital products is incredibly easy.
2. How can I sell digital products without a website for free?
You can utilize platforms like Sellfy, SendOwl etc., but we would strongly advise against selling digital products without a website or a digital store. You won't be able to track your business' growth or manage customers efficiently this way. Instead, try launching your own store with
Dukaan
. It is both convenient and reliable and aids in scaling your business quickly.
3. Is it hard to sell digital products?
No, it is not hard to sell digital products online in terms of marketability. But this niche also comes with its set of challenges. The digital products niche is increasingly competitive and prone to piracy.
4. What kind of digital products sell best?
eBooks, software, downloadable prints, stock photography, templates, digital art and POD products are the digital products (like T-shirts, mugs, caps etc.) that sell the best online.
5. How do I start a digital product?
To start a digital product, you need to brainstorm ideas that solve people's pain points and validate their feasibility through research. Once confirmed, you can produce your digital products and sell them online.