Yes, it's true. We have a bag full of tricks to help you sell purses online – whether tote, sling or baguette. Read on to discover the steps to launching and running a successful purse-selling business online.
Do you possess an entrepreneurial spirit that you could apply to the fashion world? If so, you might think about selling purses online. You can be sure that handbags or purses will never go out of style. The market, if anything, is only growing as more alternatives become accessible and more consumers realize they can find the ideal bag for any occasion.
The purse market has been gradually expanding over the past several years, and it is anticipated to do so for the foreseeable future. In 2021, the market size was projected at 49.12 billion, and between 2020 and 2030, it is anticipated to increase by 5.7%.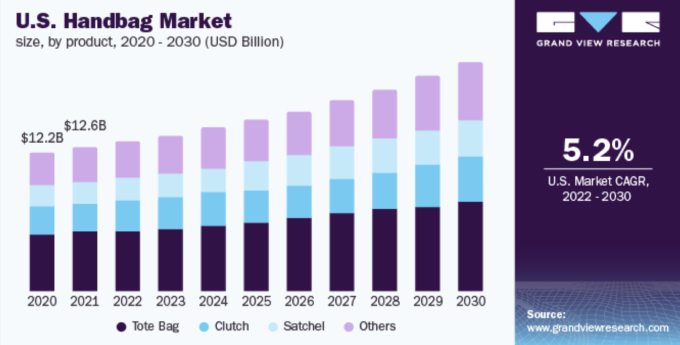 The market is booming thanks to both up-and-coming and established designers, so it's the right time to start selling purses online.
Given the breadth and heterogeneity of the market, small businesses have a lot of room to dominate particular aesthetics and niches. Therefore, it's time to move your purse-selling business online if you want to actually boost your revenue.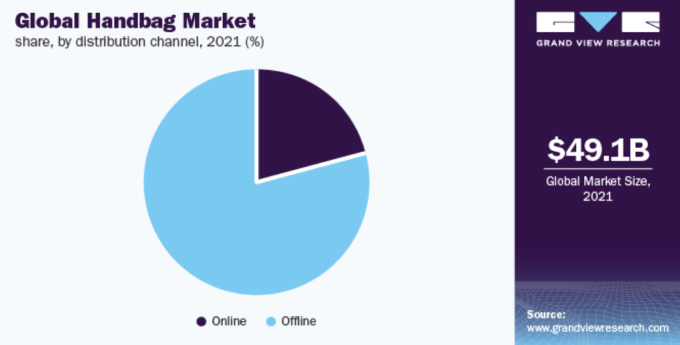 How to Sell Purses and Handbags Online in 2022
1. Choose a niche
The first step to selling purses online is determining what kind of purses you will sell. It is a much better strategy to concentrate on one area than trying to offer every type of purse. This will also enable you to find your target audience.
For example, the industry is experiencing significant development potential due to the rising consumer preference for environmentally friendly and sustainable purses.
Similarly, you may choose to sell mass-produced purses like the ones everyone is used to, or you could sell handcrafted bags made by regional craftsmen.
Here are a few ideas to help you select a niche:
Find a niche that is still unexplored: Even while numerous stores sell evening clutches, there aren't many that sell high-quality business bags or multipurpose satchels, so you might want to explore this niche.
Focus on functionality along with fashion: Given that handbags may be used for both trendy and functional purposes, you can choose to specialize in one, both, or even somewhere in the middle with handbags that strike a balance between the two.
Cater to a specific price category: Consider the price ranges as well; there are purses for every price range, from cheap carryalls to pricey luxury purses. You can select any style of purse that aligns with your brand's concepts.
Go into unconventional niches: Leather has long been a preferred choice for handbags, and a rising market exists for vegan alternatives that don't use any materials derived from animals. The options are practically limitless.
Of course, choosing your niche is the foundation of your business, and putting your best foot forward is crucial here. Take your time with research that can help you in narrowing down what niche to go into.
Here are a few ways you can go about doing so:
1. Marketplace analysis:
To determine what's trending, you can check out popular marketplaces like Amazon, eBay, Alibaba etc.
2. Keyword research:
To get an idea about what people are searching online when looking for purses, you can use tools such as UberSuggest, KeywordTool etc.
3. Google Trends:
Google trends is an excellent tool not only to spot what is trending at the moment, but also for trend forecasting.
2. Source the purses
You have to consider how you're going to acquire your handbags because there are various ways to go about selling handbags. There are essentially three approaches you can use.
Make your own
If you have a keen sense of style, you may want to think about creating your own line of purses. This is a pricey approach that calls for raw ingredients for making the purses, a facility, and workers.
But if you have the necessary expertise, you can start a small-scale bespoke handbag business. It might be the ideal chance to introduce a distinctive handbag line.
You may design purses using print-on-demand services like Printful. Additionally, you can white-label handbags and purses using these services with your own design ideas.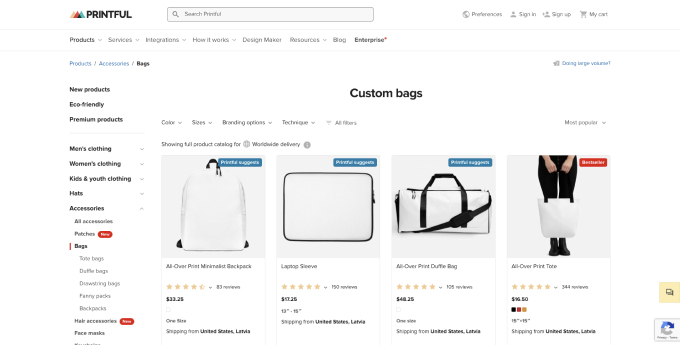 Wholesalers and manufacturers
A traditional method of stocking up on purses is to buy them in large quantities from a supplier or manufacturer. You can find manufacturers of the handbags you would like to sell online by using directories like Alibaba.
However, you will need to make an initial investment. Finding the right wholesalers to work with can also be challenging. So make sure to check their reviews and ratings, ask for samples, and set up in-person meetings if possible.
After that, consider whether you have enough room to store your purse. Since these items are your main source of income, you must store your handbag and purse inventory carefully. This entails keeping them in a smoke-free, cold, and dry environment.
Dropshipping
Drop-shipping handbag businesses require relatively little investment to launch. It allows you to concentrate on selling them online without having to buy purses from a supplier and manage any inventory. It is because dropshipping providers can immediately and directly send purses to customers when they make a purchase from your online store.
You can access a number of drop-shippers who partner with online stores to obtain inexpensive goods. Another choice is to contact a nearby distributor of handbags directly to inquire about their availability for dropshipping services.
3. Build a brand
Branding is very important if you want to stay in people's minds, especially in the fashion world.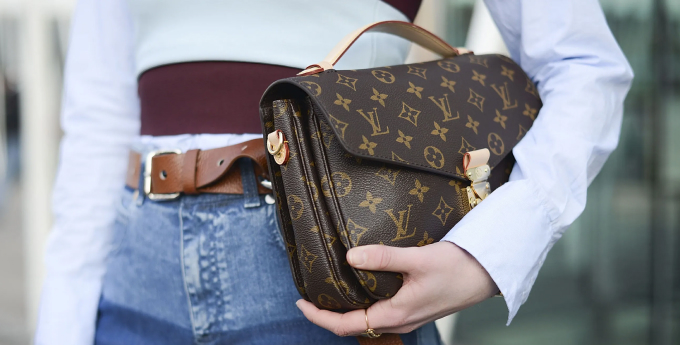 Your business can expand further as a result of increased brand recognition. In order to create a distinctive brand and determine what makes your product different from others, you should investigate your USP. Identifying your USP will assist you in developing strategies to market your items while educating you about the market you're trying to reach.
Here are a few points to keep in mind for branding:
Select a brand name and logo that effectively captures your brand's distinctiveness. It's important to remember that a strong brand name communicates with the target market you are attempting to reach. Keep it relevant, attractive, and easy to remember. For the brand logo, you can work with a freelance graphic designer who understands your brand and comes up with relevant ideas.
Use the font and color scheme associated with your brand on your website, in social media posts, and in other marketing materials.
Come up with a catchy brand tagline. When creating copy, take into account your tone and voice as well; you want these to be congruent with your brand identity and business philosophy.
4. Price your purses
Research the market thoroughly before setting the prices for your purses. It will give you an accurate idea of the market and competitive environment in which your purses will be introduced so that you can determine how much to charge for them. Compare your products to those that are currently on the market.
In order to price your products correctly, you must also have a thorough understanding of your operating costs and consumer psychology. With that in mind, the following are some practical tactics you can apply:
Opt for keystone pricing. This pricing strategy entails setting a price twice the purse's wholesale price.
Or you can set your price in accordance with what the wholesaler or manufacturer recommends if you're buying brand-new purses from them.
Or simply go for competitive pricing by examining the prices your rivals are charging for handbags similar to yours.
5. Create content to showcase your purses
As your customers are unable to physically visit your store and examine the purses, your product images, videos, and descriptions become a huge influencing factor in their purchasing decisions.
Product descriptions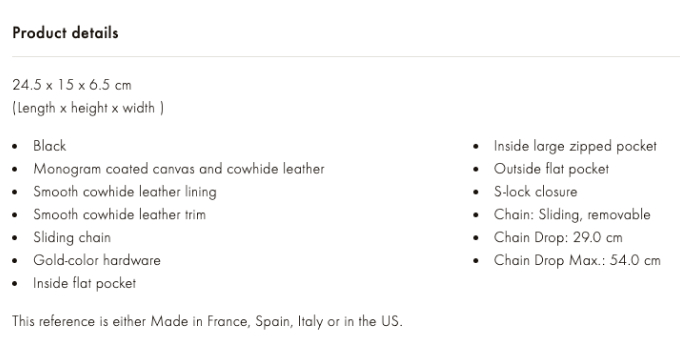 Customers are more likely to buy a product after reading a captivating product description that makes them want to hold, use, and appreciate the goods in their hands.
Additionally, it helps you establish credibility with your consumers and reduces the number of concerns or questions you subsequently get.
The measurements, coloring, materials, characteristics, and functions of the bag, among other pertinent information, must all be mentioned.
Product photos and videos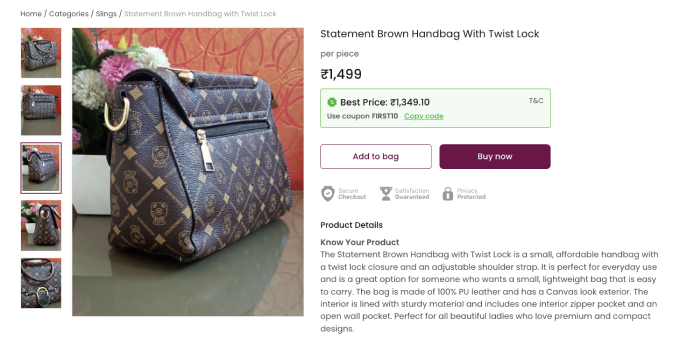 To ensure that your consumers can clearly see the intricacies of your bag, take clean, in-focus, well-lit photographs in areas with plenty of natural light.
You should also capture your bag from several perspectives. The relevant details, such as the trademark, serial numbers, authentication stamps, codes, and so forth, should be included in close-ups.
Also, take pictures of the handbags' packaging and any extras that came with them. We would advise you to use a simple background for photographs that display the bag's intricacies and include lifestyle photos of individuals carrying it so that your buyers can easily envision themselves having and enjoying it.
6. Decide where to sell purses online
It's time to start reaching out to your customers now that you are prepared to sell purses online. These are the three best places to sell purses online:
Social media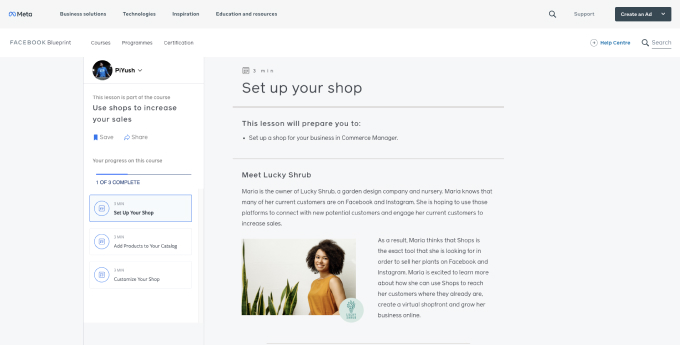 Social media networks offer a low-cost entry point. You may use Facebook and Instagram to connect with a diverse audience and even utilize the advertising tools these platforms offer to design a campaign that specifically targets a set of people who are already purchasing your products. And that's thebest aspect of selling over social media; you get to market your purses over a platform that the users already are familiar with and trust.
For this, market research might be useful. But once your business grows to a certain point, you will need to switch to other platforms.
Online marketplaces
Selling handbags on an online marketplace is another option. You can join a marketplace like Etsy, Amazon, or eBay and sign up as a vendor.
You get to utilize their marketing resources and get exposed to a huge consumer base, but you will have to be ready to fork over a sizable commission in exchange for these advantages.
Additionally, you don't get complete control over your business when you sell on online marketplaces. So let's move on to discuss a more appropriate solution for selling purses online.
Online store
Owning your own eCommerce website gives you complete control over your business and revenue, enabling you to establish a business that is purely yours. Yes, you'll need to put in a lot of effort to increase your consumer base, but an appealing online store seems far more powerful than a straightforward Facebook page alone.
That's why an online store is the most popular option for selling anything online.
Dukaan can be a great option for building an online store without any coding work involved; you only need a few minutes to set it up.
It helps you with building a visually beautiful store and includes features like secure payment options, a hassle-free user interface, customer care, shipping, and marketing tools. It is a straightforward platform.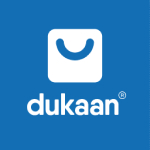 Launch, scale and manage your online business with just $14.99 on Dukaan. Annual plans start at $149.99 only.
7. Packaging and shipping
Customers appreciate receiving their purchases quickly and in top shape, so you should do everything in your power to guarantee this! Effective shipment and secure packaging are great ways to raise customer satisfaction and encourage repeat business.
Get the necessary packing materials such as plastic wrap, packaging tape, cutters, envelopes, shipping boxes, and so forth. Due to their lightweight, handbags are generally simpler to pack. Remember to keep the packaging as secure as possible.
Apart from the quality of the packaging, also focus on its aesthetics. All of this just adds to the customer experience with your product.
You're also going to require a delivery provider for efficient shipping. With the aid of a shipping partner, you may continuously offer customers a dependable product delivery experience.
8. Market your business
We believe that using digital marketing to market your bags and connect with a sizable audience is the most effective strategy.
Social Media
Remember that handbag and purse businesses typically do better on visual platforms like Pinterest and Instagram. If your intended audience is young, Instagram is probably the ideal medium as it skews toward a younger demographic.
If you offer high-end luxury purses, Pinterest may be the perfect platform to expand your following because its user base skews more toward the middle age demographic.
You can also boost sales or conduct pre-sales by enabling your followers to buy your products straight from their social media accounts. All you have to do is tag products in your photos with links back to your online store.
SEO
Search engine optimization is the art of improving a website so that it is more noticeable when individuals look for products online. SEO helps increase the organic traffic to a website.
SEO helps your products rank higher on Google search results. It's simple logic: The more a website appears in search results, the more likely it will become to acquire new customers.
Also ensure that your store loading speed is also optimized. Your visitors will not stay around if you have a glitchy site.
Paid Ads
Pay-per-click advertisements can be viable since you only have to pay whenever somebody clicks on the advertisement.
You can make ads for Facebook and Instagram that are targeted at particular demographics, and these platforms will run them for a set period of time and at a predetermined cost.
If you want a simpler way to get to the main page of Google, think about paying for Google Ads. However, be prepared for fewer page views than if you got there naturally because there is a lower likelihood for individuals to click on sponsored links.
Best Place to Sell Purses Online in 2022
Let's jump onto what platforms you can utilize to sell purses online:
Best for selling luxury and homegrown brands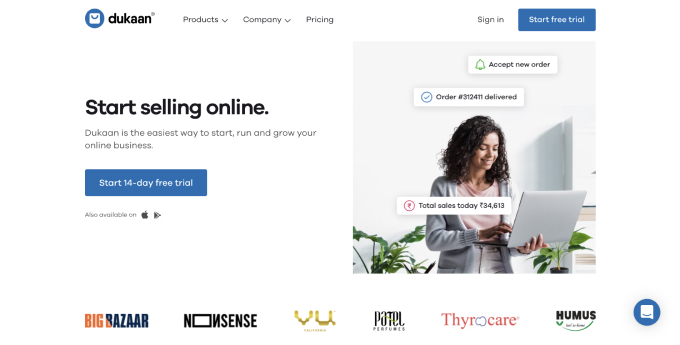 If you are looking for a versatile platform that's as efficient in reselling luxury purses as it is in helping you scale your business, Dukaan is tailor-made for you.
Creating a storefront on Dukaan is easy, quick and intuitive. You can start selling with your store in under a minute.
You can analyze and track your business' growth from its comprehensive dashboard. The best part is that the platform has plugins and tools to grow and manage your business.
There are no additional charges associated with the platform apart from the subscription fees. You can also choose how you get paid as the platform integrates with multiple payment processors like PayPal, Stripe etc.
You can resell, dropship or even flip used purses and handbags using Dukaan. This platform is fully equipped to help convert your business into a brand.
Best for selling luxury purses and handbags
If you are looking for a platform that specializes in luxury purses, StockX is the perfect platform for you.
The selling process on StockX is very different from all the other platforms mentioned in the article. You can either have your products bid on or sell them at a price you quote. This lets you control the minimum price you are guaranteed to get for your product.
After a deal is struck, the platform sends the seller a prepaid shipping label. The product is then authenticated to maintain transparency between the buyers and the sellers.
The platform further deducts transaction fees, sales tax and payment processing fees from the selling price, and the rest of the money is transferred to the sellers.
Best for selling customized purses
Not everyone on the internet is looking for designer bags. If your target audience comprises people who like customized bags, Etsy is the best platform for you.
To sell on Etsy, you need your own storefront. And then there are other additional costs in terms of listing fees ($0.20 per item), listing renewal fees (every four months), transaction fees (5% + $0.25 per sale) and shipping charges that you have to incur when selling on Etsy.
So, if you plan to go ahead with Etsy, ensure the price you quote for your products is marked up to compensate for the above-mentioned costs.
Having said all that, if you want to showcase your bespoke purses designs to the world or scale up your homegrown brand, Etsy is a good choice. Additionally, it expands your customer base internationally.
Best for reselling luxury handbags in perfect condition
If you are in the business of reselling high-end luxury handbags, Fashionphile is a great platform.
Fashionphile is one of the most repeated consignment platforms famous for its vast selection. It accepts purses from over 50 designer brands.
The selling process at Fashionphile is a little bit different. You need to submit information about your bag on the platform to get a price quote from them.
If you agree to the price they are offering, the platform sends over a prepaid shipping label. Once they receive the bag and authenticate it, you can choose to get a direct deposit, store credit, check or even gift cards. (There's also a commission of 30% under $5000 and 15% over this amount)
It is worth noting that Fashionphile has really high standards for accepting items. There is a high chance that the platform might reject your product if it doesn't meet its stringent standards.
Best for reselling designer bags in average condition and handmade bags
If you want to sell handmade purses or designer ones that have seen better days, eBay is the place to take your business to. The platform is frequented by millions of buyers from across the globe looking for sensible deals on handbags.
Selling on eBay is straightforward and convenient. All you need to do is upload the product photos, fill out a listing form detailing the product's condition, and add the product description.
Listing your bags on eBay is free. Although, the platform takes a commission of 12% on each sale.
And if you want to sell designer bags on eBay, they even offer an authenticity program to validate your products. This helps in building trust with your customers and minimizing returns.
Conclusion
We sincerely hope that this article was beneficial, especially for those who have been considering selling purses online but were unsure of where to start. But the fashion industry is generally difficult to break into.
Therefore, careful preparation is quite important when starting a purse business. Give your business plan a lot of attention before you start to prevent mistakes.
Even though learning the proper ways to operate your business can be exhausting, you'll realize the effort was worthwhile when you see the results of your labor in your bank account.
FAQs
1. Where can I sell my purses online?
You can sell handbags online on your custom online store, niche websites like Mercari or third-party marketplaces like eBay. We recommend you sell bags with a dedicated eCommerce platform like
Dukaan
. Every Dukaan-powered store comes with advanced eCommerce functionalities and marketing abilities.
2. How do you promote purses and handbags?
You can promote your handbags and purses over social media, run ads across different platforms and use influencer marketing to showcase your products. Selling using an eCommerce store has its advantages here as well. Every
Dukaan
-powered store enjoys SEO support and comes with integrated marketing plugins. You can also write blogs to advertise your products and brands.
3. How do I start selling purses online?
The easiest and most way to start selling your purses online is with your own online store.
Dukaan
helps you launch your online store in under a minute. Simply set up your business details, list your products and start selling.
4. Is selling handbags a good business?
Yes, selling handbags is a good business idea, especially if done right. Research shows that the handbag and purses industry stands at more than $50 billion and is expected to grow at a rate of 5.4% ahead. Follow the steps listed in our article to start your handbag business online successfully.
5. Can you make money making handbags?
Yes, you can make great money by making handbags. Platforms like Etsy and eBay are filled with people interested in buying custom handbags. If you can identify your target audience and market your products to them, there's a lot of money-making potential in this market.