You're probably thinking… "Oh no, not another 'how to make money online' blog post". This one's different. I'll tell you how to really earn cash online minus the fluffy, generic sugarcoated advice. Read on.
Typing the keyword "how to make money online" on the Google search bar would give you millions of results—3,56,00,00,000 in my case.

Yay! More than enough resources that you can consume in your lifetime!
Good and bad news.
The good news is it's REAL. With the number of people cashing in on this thing and all the written resources telling you how to do it, this tells you that this thing works.
The bad side is, having millions of guides is not helping. It's actually overwhelming. Why sift through ALL those posts when all you need is a simple solution?
Whatever your skill is, it's 100% sure that there'll be a job (or a gig) for you here. Somewhere out there, somebody's in dire need of your services.
Whether it's writing, teaching, or designing T-shirts and tattoos, you're definitely in. Heck, some people are even paid for creating spoofing and pranking! You can certainly make money off anything these days.
It is now very possible to pursue your career goals wherever you are in the walks of life. Yes, becoming your community's go-to source of comedic TikTok videos counts. All you need is a working laptop and your neighbor's Wi-Fi (if you don't have one yet).
Now, you're at the gates of the real ultimate guide in making money online, keep walking. You can thank me later.
Key Factors to Consider When Making Money Online
At this point, you're probably all ears.
The real question now more than the how is this: "How do you want to earn online?".
Given that you can do just about anything, you should at least have a couple of ideas of how you want to do it. Clue: It should be fun for you so you'd have the energy to keep going.
I figured this is a difficult question to answer so I've come up with a checklist to help you narrow it all down.
Checklist
Your skills
Your competitors
The work intensity you're committing to
Your available time and resources for learning
Your investment (i.e., you'll have to buy a domain for your website, that kind of stuff)
Let's talk about it one by one.
Your skills
It's best to revisit your strengths so you'll know what type of online money-making scheme would be best for you. Do you want to be a freelancer? Put up an online store? Create crafts? Cook and sell food online? Teach kids Spanish? Or maybe sell your brain? Like a consultant, I mean.
Try listing down your skills and pick 3-5 which you want to focus on. You'll get more ideas as you go through so do this after reading the entire article.
Your competitors
Not that you wanna win and kick them out of the picture, but you will learn a thing or two from them. No, silly. I'm not telling you to copy their biz either. You just have to know what the market is digging into. Plus, you'll also need to strategize how to break into the industry. You have to make your business different so stand out.
The work intensity you're committing to
Don't believe anyone who says that earning online is easy peasy. You'll have to put in the work. So to be successful in this thing, you gotta ask yourself, "How much work am I willing to put in?". Because a huge part of your success is going to depend on this.
Your available time and resources for learning
The online space is different. So depending on your strategy, you'll more likely have to learn new things. Sometimes, you even have to spend on courses, learn stuff yourself or if you're a bit resourceful, get someone to do it for you. And this brings us to the last one…
Your investment
If you want to put up an eCommerce store, for example, you'll have to shell out some cash to get your online store up and running. You'll have to buy a domain, web hosting, a platform, and even spend on Facebook or Google ads.
After reading the checklist, your ideas of what online businesses to pursue may have probably dwindled? But hope your spirit didn't!
Ironically, the idea of a checklist might be intimidating to others, and this kind of table can cause some people to cringe, break down, or even totally back out from their money-making endeavors.
It can give the impression of telling people that there's too much to be ticked off in order to achieve success. But we need to break down each idea here according to this list to make things easier for you.
Plus, there are already several platforms and apps designed to help you develop your online dream business so let's go.
14 (Fun) Ways To Make Money Online
Have you ever heard of something like launching your business in 30 seconds or earning and keeping track of your profits while you sleep? They do exist. I mean, it's 2021 already.
To get your ideas flowing, I've listed out 14 money-making ideas you can try on the Internet. You'll see, online success does not require you to be a computer geek or a techie anymore.
What's ahead:
Sell products online
Become an influencer
Be a freelancer
Sell your knowledge (consultation)
Sell digital products
Review apps and websites
Sell photos
Start blogging the right way
Do affiliate marketing
Teach students online
Trade or invest in stocks
Start a podcast
Play games
Selling t-shirts
And, as promised, I'll break down each of these ways into:
Ease of execution
Barrier to entry
Tech Skills Required
Platform Required
Investments needed
Told you I'll make things easier for you.
1. Sell Products Online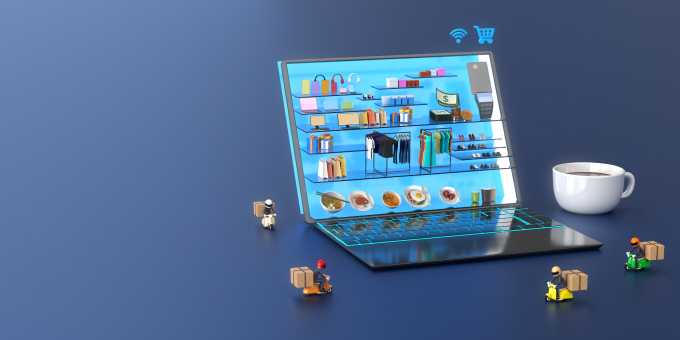 Ease of execution: Low
Barrier to entry: Low
Tech skill required? No
Platform required? Yes. You can use selling platforms like Dukaan
Investments needed: Just the things that you'll sell
You can start small.
If you have stuff to sell, say, a second-hand car, baked pastries, your mom's jewelry (make sure it's for sale)… then the Internet is the place to be!
Expand your market on craigslist if you wish to sell antiques, books, musical instruments, or your baby's outgrown clothing or infant seat. Or you can post an announcement if you wish to start a garage sale to declutter.
Or maybe you can try the Facebook Market for more visibility since everyone's already on social media these days.
Now if you want to scale your online selling, it can transform into an eCommerce business. It's one of the common ways to make it big online.
When you plan to sell online, choose a platform because it's easier to sell that way. You'd have the tools you need.
🤗  Friendly advice: Skip advertising it to your family, friends, or relatives (most would always ask for a humongous discount, most likely a 100% one).
2. Become an Influencer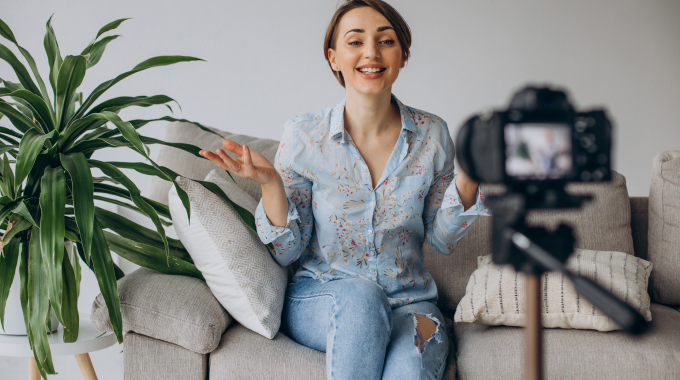 Ease of execution: Difficult
Barrier to entry: Low
Tech skill required? No, but you'll need to edit photos or videos
Platform required? No. You can start with social media.
Investments needed: You
If you believe that you've got the "it" factor, then why not become an influencer?
"It" does not only mean celebrity-ish traits. "It" pertains to the ability to inspire change (or more like purchases) one view at a time.
Yep, a view. You earn as people view, click, and engage with your posts. That's why it's best to pick your niche first– something you're good at, something you can talk non-stop about, or something you believe in. Make it your content.
Whenever you're decided, pick a tool. For instance, share your videos on Youtube. It's hailed as the world's 2nd largest search engine, after all.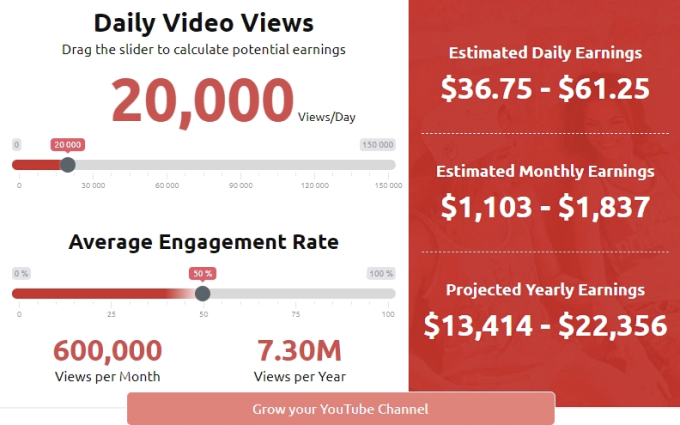 Be a YouTuber and earn for the views you receive. YouTube takes around a 45% slice of advertising revenue. Usually, the CPM (cost per thousand) that advertisers are charged varies.
Easy money, eh?
3. Become a Freelancer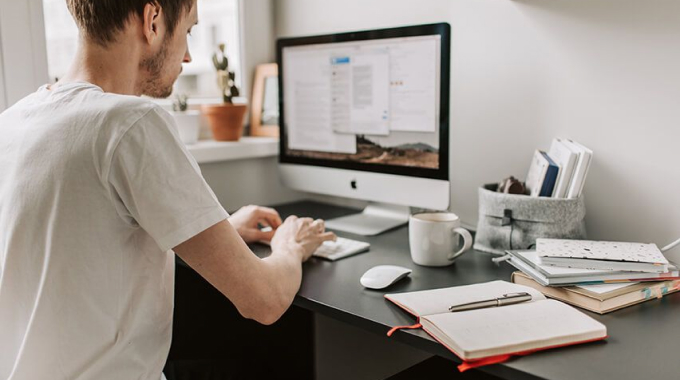 Ease of execution: Low
Barrier to entry: Medium
Tech skill required? Maybe, depending on skill
Platform required? No, but having a website is extra.
Investments needed: A portfolio, time, and learning how to sell yourself.
I've mentioned becoming an influencer earlier. I bet it was a rollercoaster of emotions where you're too excited the first second, then depressed next, thinking about who'll narrate for your croaky voice, write the script, or do the straining video editing.
The answer is, definitely not you.
This is where freelancers come into play. You could hire one. Or you could even be one.
A freelancer is one who
Freelancing comes with these notions: working remotely at the hotel seaside, sipping piña colada, with incredibly good Internet speed, and earning lots of $$$ to pay for the hotel room.
This is how much they make by the hour.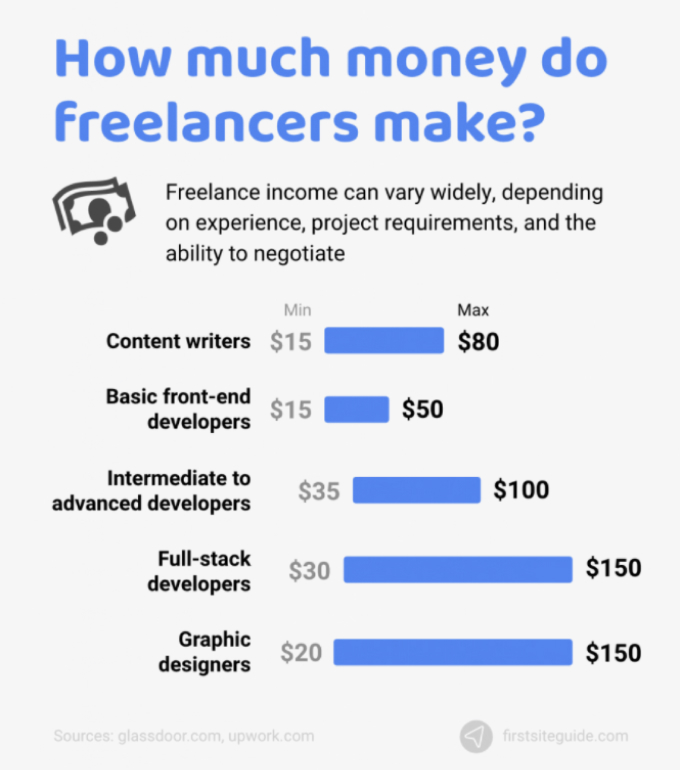 Nevertheless, being a freelancer is all these. And even more.
What I'm saying is, in freelancing, you can do anything and get compensated. Check out these crazy gig ideas by real freelancers at Fiverr:
Create Crazy Dog Videos
Draw Crazy Monster Portraits
Do Special Announcements Like Mr. Baloney Macaroni
Become A Crazy Mad Scientist
Do Pranks Or Something Fun
Cast Love Spells
Trace People's Family Tree
Create Personalized Hogwarts Acceptance Letters (98 reviews)
Get my point? Make money by being kooky! But don't you worry, there are still plenty of job listings for the boring work that you do.
If you're on the serious side of the spectrum, then here are some of the most lucrative freelancing skills that almost feel like you're still doing corporate tasks.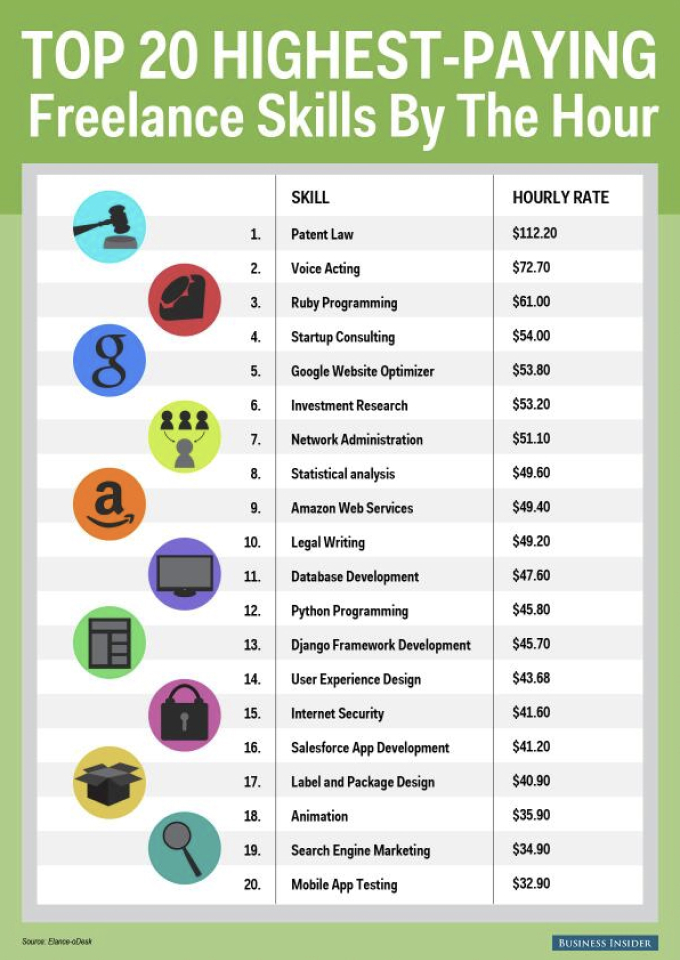 4. Sell Your Knowledge (Consultation)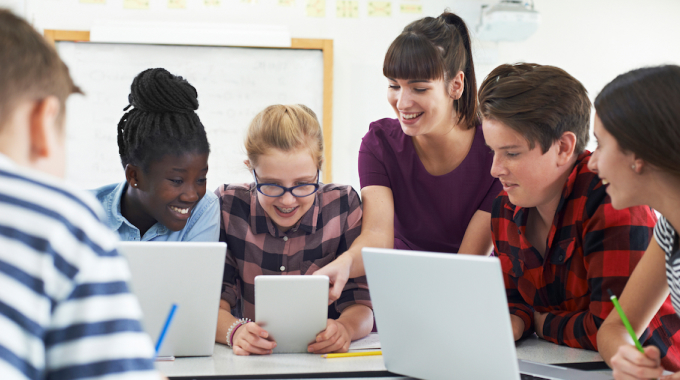 Ease of execution: Low
Barrier to entry: Low to Medium, depending on your industry
Tech skill required? No
Platform required? No, but having your own website makes you more credible.
Investments needed: Marketing. So you can find clients.
There are professors who have already retired from the academy but still accept thesis consultations from university students via Zoom. They're the epitome of the proverb "where there is a will, there is a way". Now there's no excuse for couch potatoes.
At the time of global crisis, we thought that we were constricted to the four corners of our room, much to our respective careers. Amid these, our monitors become a window of hope…or an ATM screen capable of emitting cash, depending on how you see it.
If you have legit knowledge on something, say, you're an experienced financial advisor or a physical education teacher who does Zumba, then you are very much welcome to Zoom or Skype your knowledge—for a fee.
5. Sell Digital Products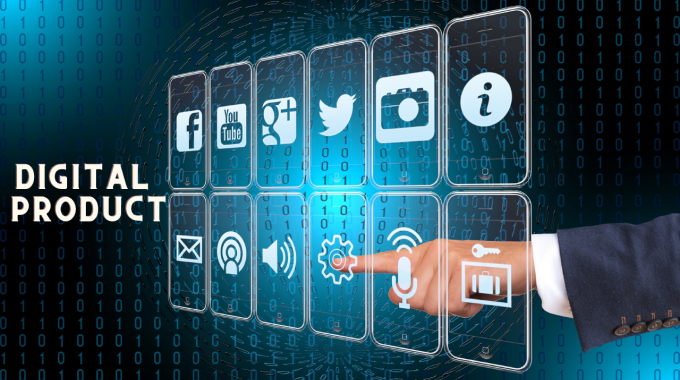 Ease of execution: Medium to Difficult
Barrier to entry: High
Tech skill required? Yes (to set up your website)
Platform required? Yes and no. You can distribute on sites like Dukaan, Amazon, GumRoad, Patreon
Investments needed: Time to create the products, your website, knowledge
If you're an expert of some sort (or you just have discovered a really effective way of say, running a successful Etsy shop or running a profitable Facebook ads campaign), then selling digital products is the best choice for you.
You probably have been taking advantage of the Internet before everyone else did. You're a pioneer.
If you're a web designer, a graphic artist, or a seasoned freelancer…well hey, clients are scrambling for your services these days. It's time that you productize your services.
Marketing, copywriting and advertising agencies would want to learn from you too. Rather than waiting for job posts, have an edge among the others and package your service into products. That way, you're passively earning from the knowledge you've accumulated after all those years.
I shouldn't be teaching you, you techie.
6. Review Apps And Websites
Ease of execution: Low
Barrier to entry: Low
Tech skill required? No
Platform required? No.
Investments needed: Time and computer
Got so much time in your hands acting as a CCTV of other people's lives? Save your "editorial" skills in another place, somewhere you can actually earn from. Quit spying on your neighbor, Karen, and tackle apps and websites instead.
Get the user's feels with User Feel. This website has 140,000 testers from all over the world. Your task is to review their client's app or website on how it's easy or hard to use, how people interact within the app or feedback on the vibe it gives out. Your opinion is paid on this one, so you can quit people watching. Apply to be a tester here.
Or maybe give others a chance to optimize the performance of their digital products from chatbots, games, VRs to smart devices and online shops at Testbirds. Fly high and be a virtual hero.
7. Sell Photos
Ease of execution: Easy to Medium
Barrier to entry: Low
Tech skill required? No
Platform required? No.
Investments needed: Camera and your photography skills
Always out of the picture and behind the camera because of your photography skill? It's time for you to be in the spotlight.
Sell your shots online and earn moolah from several income streams. Yeah, it's possible given the various sites that license images nowadays. These include Canva, Shutterstock, Adobe Stock, Twenty20, and so on.

Everyone with a camera is already a photographer in today's world. Create a niche for your business and optimize your portfolio. People nowadays need fresh photos for their online endeavors. So it would be a smart move to supply them with your cool shots.
And that's another skill a photographer must have: be swift to capture life with your camera, sell the images, and earn real quick too.
8. Start Blogging The Right Way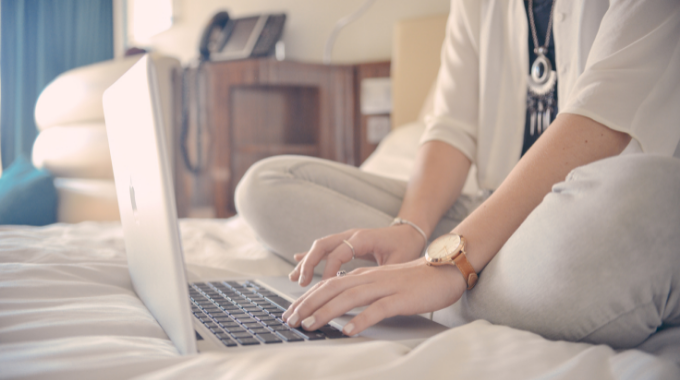 Ease of execution: Difficult (you have to be patient, it'll take a while)
Barrier to entry: High
Tech skill required? Yes
Platform required? Yes, you'll need your own blog.
Investments needed: Blog and your creative ideas
Blogging tends to reflect a customer's personal experience about a product, accommodation, or a brand. That's why it isn't likely to end in the near future.
6 ways on how to start blogging right. Read on:
Pick your blog's name and niche
Get your blog online (web hosting)
Design your blog with a free WordPress theme
Write your first blog post
Promote your blog and get readers
Make money from your blog
Basically, that's it! Simple, right? Not to mention it's fun to start a blogging career too. There are so many platforms available for bloggers. You can even start for free!
Also, if ranting is your thing, start blogging. It works there.
9. Do Affiliate Marketing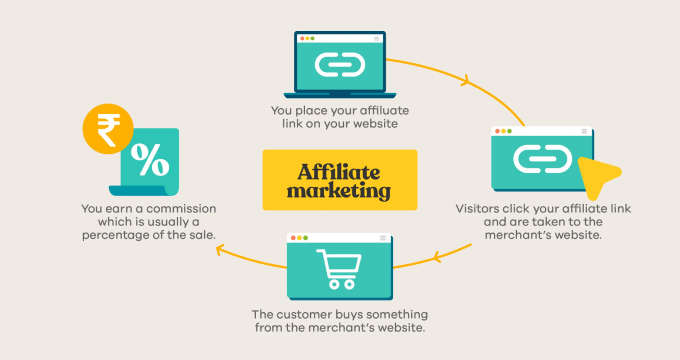 Ease of execution: Low
Barrier to entry: Low
Tech skill required? No
Platform required? No. But you'll need an audience.
Investments needed: Just content and an audience.
I've mentioned affiliate marketing earlier.
Simply put, marketers and advertisers have to constantly promote their brands. Affiliates play an essential role in this process. Through your reviews, you showcase their products. When a buyer clicks an affiliate link to purchase that product, the affiliate marketer gets credit for the lead.
The pay usually depends on the affiliate program you signed in for. No beating around the bush.
If you're asking if you can get rich by doing this job, the answer is a big yes. Especially if you close in huge accounts, your content = $$$$$$.
Here's Pat Flynn's affiliate income report, along with 9 other affiliate marketers.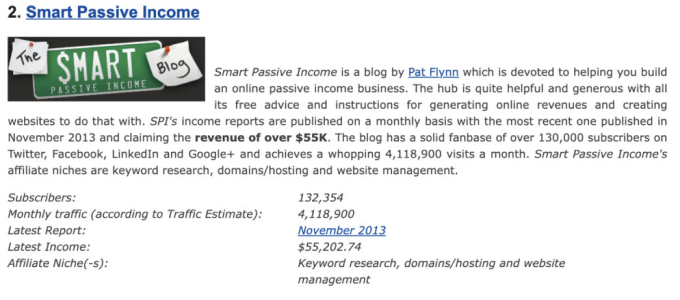 10. Teach Students Online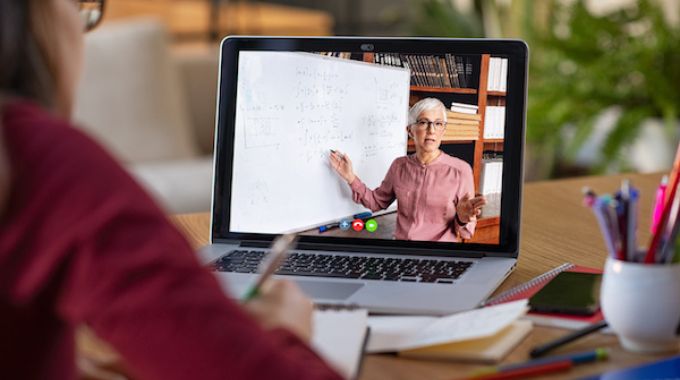 Ease of execution: Low
Barrier to entry: Low
Tech skill required? No
Platform required? No.
Investments needed: Computer and patience
These days, Zoom is the new classroom. Skype is the new hype. Take advantage.
Amid the pandemic, boredom pushes people to try new stuff like art, playing an instrument, making candles, cooking, yoga, and even *whispers* burlesque dancing.
All these are already possible online. So if you've got the skill that you'd like to share with the universe, you can try if this works for you.
If you're already a teacher by profession, you can do tutoring for academic subjects. Not only university students need these, but kindergarten kids as well.
Did you know that you can also earn by teaching English? Get a good pay by resonating the colonial mentality in you.
11. Trade or Invest in Stocks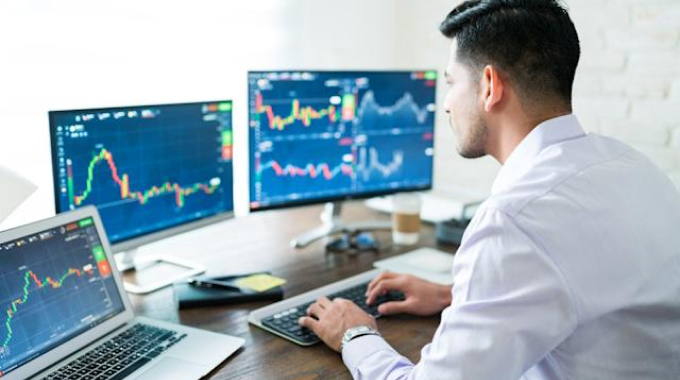 Ease of execution: Difficult
Barrier to entry: Low
Tech skill required? No
Platform required? No
Investments needed: Just the things that you'll sell
Back in the early 90's, talking about stocks and investment would make you sound like a big business mogul– not anymore.
Investing has been so easy and quick to do already, just download a trusted app, scan your ID, do some identity proofing, and poof– you're good to go. Don't forget the money you'll use to invest, obviously.
Now this is how you literally earn dollars as you snore under your sheets.
There's no need to climb the steep learning curve and study how the stock's slopes go up and down. There are plenty of financial advisors nowadays (just beware of self-proclaimed ones)…or what do you say, consult a robo-advisor?
With everything so hi-tech nowadays, you'd kinda feel obsolete if you miss out on these new trends.
12. Start a Podcast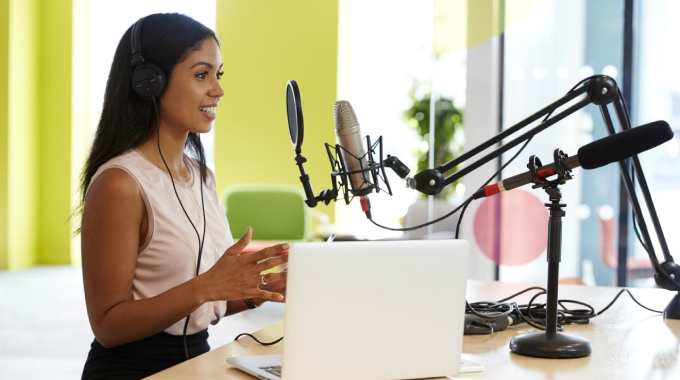 Ease of execution: Medium
Barrier to entry: Low
Tech skill required? Yes
Platform required? Yes
Investments needed: Ideas, podcast equipments, editing tools
Do you have a voice as sleek as a Disc Jockey's? Or maybe you've got interesting ideas enough to make up for the lack of a DJ voice? Then you can monetize a podcast.
By taking advantage of your speaking or storytelling abilities, Statista has compelling data that will make you want to grab that mic and start your own show.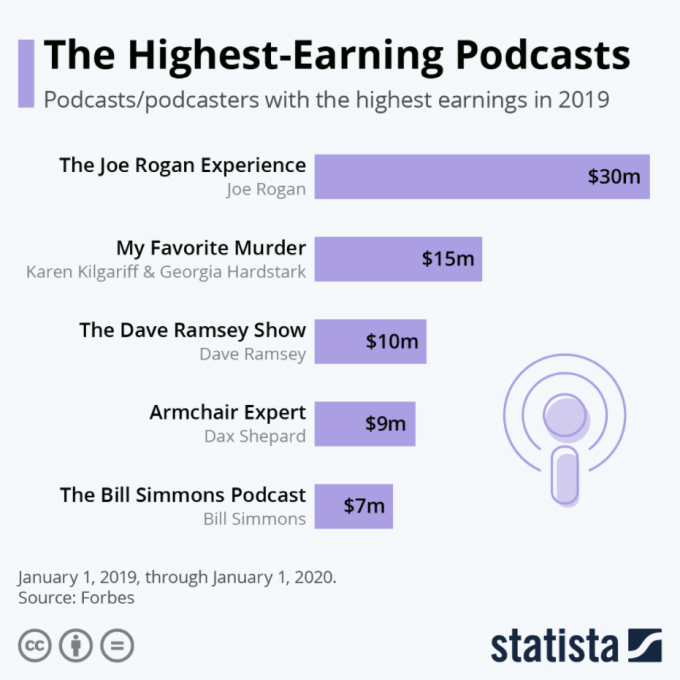 Everything's a giveaway now. So much for being spoon-fed.
13. Play Games
Ease of execution: Low
Barrier to entry: Low
Tech skill required? No
Platform required? Yes
Investments needed: Courage and strategy
I'm not gonna talk about joining the Squid Game, chill.
I've listed a dozen already and if you're still not convinced with my suggestions then this might work for you.
Remember the ancient Solitaire, Wheel of Fortune, or the Bingo Bash that your ancestors usually played? Well the modern version is in the form of NFT Games.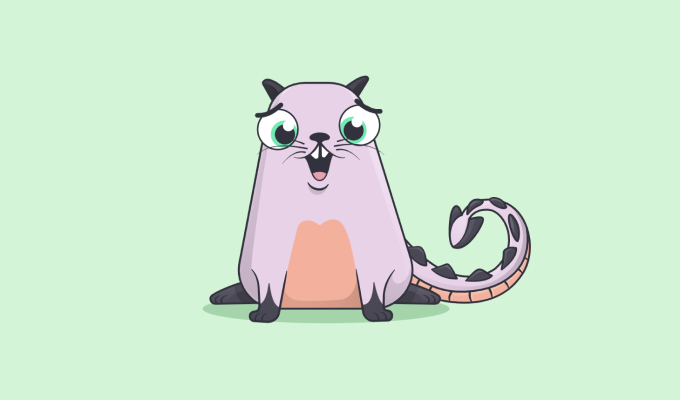 You earn money by breeding, battling, and trading these cute creatures.
Don't be fooled by this childlike illustration. These cryptocurrency games can give—and rob—you serious amount of money. There's a chance that you sell assets at a price lower than what you bought them.
So before you engage, you should have a thorough understanding of how it works. Like strategically. Else, you're just going to burn cash.
On top of NFT games, there are other online games that can get you cash while playing like Swagbucks, InboxDollars, and Mistplay. How cool is that?
14. Selling T-shirts Online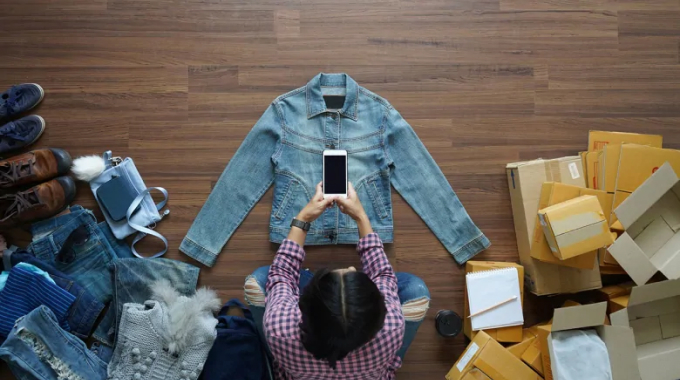 Ease of execution: Low
Barrier to entry: Low
Tech skill required? No
Platform required? Optional.
Investments needed: Just the things that you'll sell
Okay, here's your last resort. Why don't you sell t-shirts online? And nope, I'm not kidding. According to reports, the global market for the custom t-shirt printing industry is expected to eclipse $10 billion by 2025. Just, whoa.
See, t-shirts aren't just something we wear from day to day. It's something that screams out our personalities silently– by the color we wear, the design print, the style. In this world addicted to uniformity, everyone would love a glimpse of their identity. Not with Nas Daily, though (clue: he wears the same print every day).
Now, keep calm and start your soon-to-be booming t-shirt biz.
An Honest Advice For Beginners (Plus Some FAQs)
Plan ahead and iron the creases from the start as much as you can. Always, always, always go back to the key factors needed in order to ensure your business' success. Make sure that your objectives are always in line with your goal. Not zigzag.
Most importantly, stick to your guns.
New Opportunities For Kids (Gen Z and Alpha)
Again, the online business is literally for everybody. Anyone can earn a few bucks or even millions through the internet. Engage your Gen Zs and Alphas in these opportunities (with supervision, if they can't open a bank account yet).
Who knows? They can already pay for their own tuition fees before you know it. Hooray!
To Invest or Not?
Should you choose to earn money online, take advantage of it and invest in it. How could you reap what you sow when you don't plant seeds, huh? Investment is not entirely monetary. So if you're still a beginner, intellectual and emotional investment would suffice; persistence would bring you to places.
How Long Does it Take?
Now, how long does it take to start your online career? There's no telling how long you have to wait or how quick you can be successful. It depends on a couple of factors like the type of activity you'll engage in, your marketing skills, and your drive.
Well, if you want to find out, then stop looking for another "earn money online" article to read. Pick one from our ideas above, start now, and take action.
The EASIEST Way To Start Earning Online
I keep up with promises, so here you go.
Remember, how I mentioned setting up your online store in less than a minute? This platform does exist. Maybe you're mad at me right now for not telling you this right away. Well, save the best for last.
Dukaan is the easiest way to start, run, and grow your online business. No technical knowledge, no web skills required. All you have to do is pick a name for your store, add your products, start praying and begin selling… Kaching!
You may think that it's kinda too simple for you, that you'd love something customizable and presentable for your customers. Believe it or not, you can do this too with Dukaan. Just take a look at some of its simple yet extremely useful features: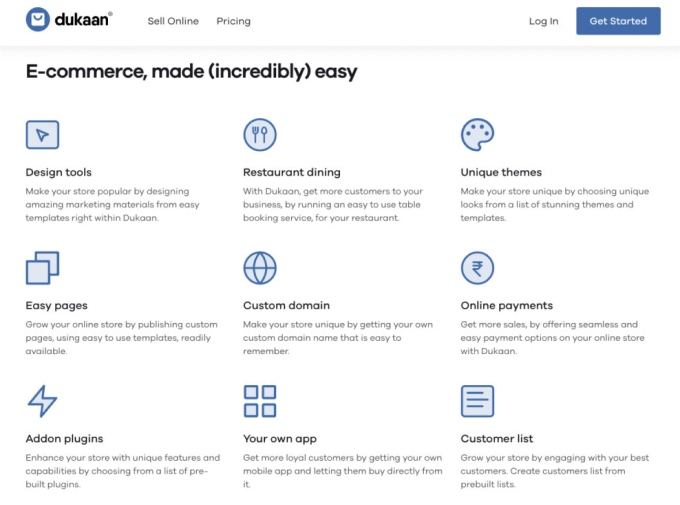 Not to mention these efficient tools:
Loaded with eCommerce tools
Free domain for your store
24-hour customer support
Easy shipping
Single dashboard tracker
Tools to grow your sales
The Dukaan community welcomes everyone: Gen Zs, Millennials, Boomers (not kidding!)…everyone.
Businesses of all shapes and sizes can use Dukaan to sell online. There are already thousands of restaurants, bakeries, boutiques, etc., all over India that have benefited from Dukaan's online platform.
With Dukaan, anyone with a business idea or an existing one can sell products online, whether via physical or digital stores. Take your business to where your customers are and where the profit is–online.
Why wait? Get started today.