If you have decided to start a business to sell clothes online, you have chosen a very profitable business idea. This guide can help you get started on this idea.
Ever since the inception of fast fashion, people have shifted towards it consistently over the years.
Fast fashion, as the name suggests, is a quick solution compared to tailor-fit apparel. Since it is created with the larger population in mind, it is easily available and pretty affordable too.
With eCommerce, the sales of fast fashion increased exponentially. So much so that, clothing is the leading category in online shopping for years now.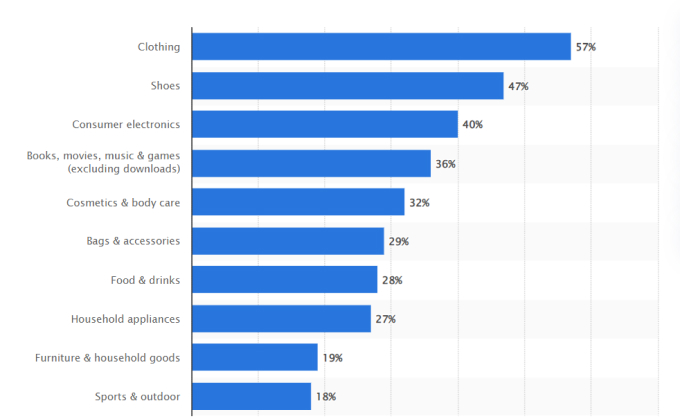 That said, we reiterate that clothing is the best category to choose when it comes to creating an online business.
However, if you want to combat the competition and build your clothing business into a brand, then this guide on how to sell clothes online can help you get started.
How to Sell Clothes Online in 2022
Without further ado, let's get started with this 7 step guide on how to sell clothes online.
At a Glance
1. Choose the type of clothes to sell
2. Choose a suitable business model
3. Create your own online store
4. List your products with a detailed description
5. Price your products smartly
6. Handle shipping and logistics
7. Have a strong marketing strategy in place
1. Choose the Type of Clothes to Sell
Clothing is an umbrella term that covers multiple categories, sub-categories, and niches of apparel.
If you are going to start a clothing business, then it is necessary to know these types. And analyze which category is most viable for your business plans.
When it comes to fashion or clothing, there are three major categories:
Retail/ Fast fashion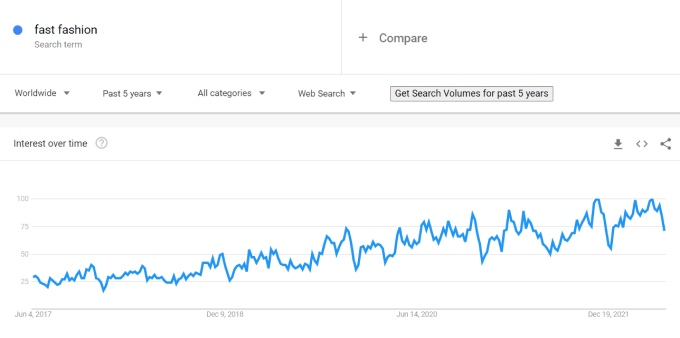 This is the most common type of clothing that is everywhere. From huge brands to local stores, many sellers prefer fast fashion because it appeals to a larger market and is more hassle-free.
When you choose this category, you should also know that there will be huge competition. You should have a business strategy in place to deal with this competition.
Similarly, you need a solid business plan. The plan should detail sourcing the garments, handling inventory, handling logistics, etc…
Niche ideas in fast fashion:
Varsity fashion
Gender-neutral clothing
Shrugs and stoles
Tailor-made fashion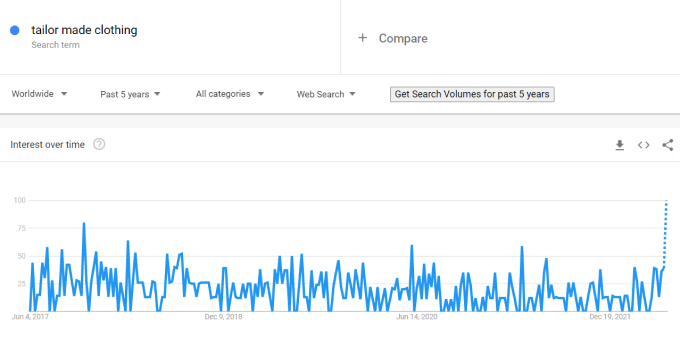 However quickly fast fashion may have grown in popularity, the need for custom-fit clothing has and will always remain. While fast fashion has the added advantage of affordability, what it lacks is inclusivity.
With tailor-made fashion, no one will feel left out. When you wear a piece of clothing, it should make you feel confident and beautiful.
This is hard to achieve with fast fashion, as it is mass-produced with only standard sizes and common interests in mind.
If you are going to sell made-to-fit fashion, then you should know sewing or have a team of tailors who will be stitching and getting the outfits ready. Having a basic knowledge of fashion design will be an added advantage.
Niche ideas in tailor-made fashion:
Casual suits
Size inclusive clothes
Wedding gowns
Sustainable fashion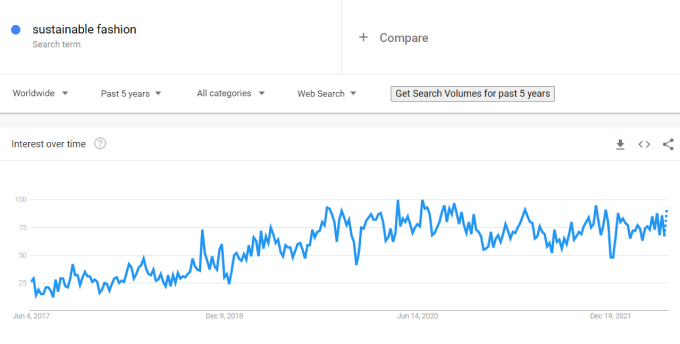 Sustainable fashion is also being called slow fashion, which, as the name implies, is slow and promotes sustainability. Most of these have elements of handcraft in terms of material, print, or coloring.
Sustainable fashion is ethical, inclusive, and eco-friendly. If you want to promote this kind of fashion with your business, then all you need to do is find a trusted supplier for your business.
You can tie up with local handlooms, heritage print, and dye makers, to have a constant supply of garments for your store.
Niche ideas in sustainable fashion:
Tie-dye tees
Printed cotton dresses
Jute cotton clothes
2. Choose a Suitable Business Model
Once you have decided what category of clothing you want to delve into with your business, the next step is to choose a suitable business model.
You can choose a business model based on the resources available, like money, warehouse space, staff, time, etc…
Here are 4 common business models that you can choose from:
Online Retail or E-retail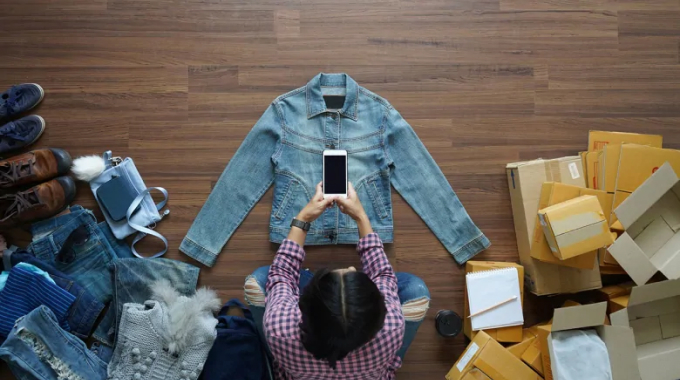 Online retail works exactly like a traditional clothing store. The sellers display all the outfits they have and the customer chooses the one they like the most. The only difference is the store is online instead of a brick-and-mortar store.
You have to source your garments from a supplier or wholesaler and stock them accordingly. Handling inventory smartly and efficiently is a major part of e-retail.
The next step is to list your products on your online store or eCommerce website, and start selling. As and when a customer places an order, you have to pick, pack, and ship the product accordingly.
Print on Demand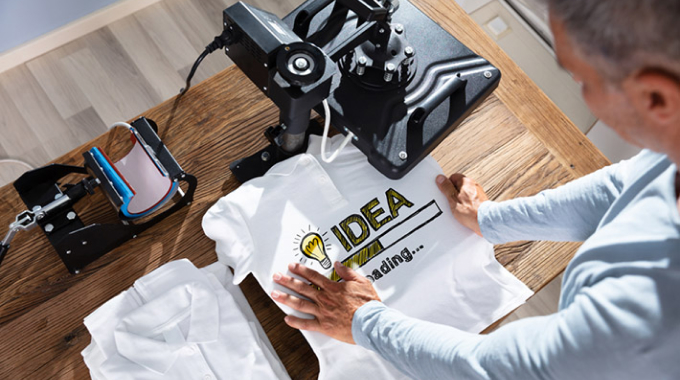 Print on demand is a very trending clothing niche and business model in recent times. People who are fed up with fast fashion and want to try something a little more customized choose custom-printed clothing.
In this business model, you will have to stock the base clothing. By base clothing, we mean t-shirts, shirts, or dresses in solid colors. You also need a fabric printer, which is quite an investment.
In your online store, you can display designs and prints. They can be further personalized based on the customer's choice. The customer can also choose the type of clothing and its base color.
Tailor-made/ Boutique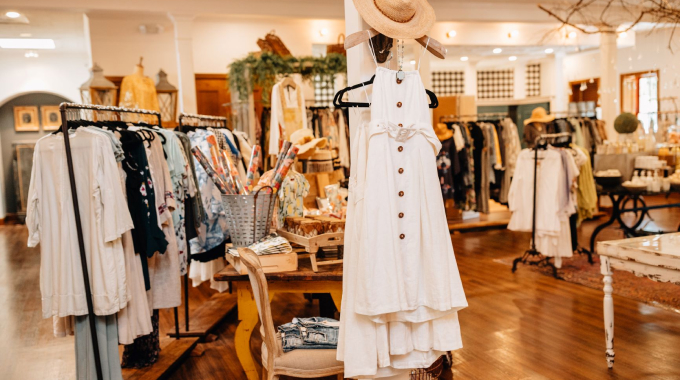 A more hands-on approach to your clothing business where you will be involved in every step, from choosing a fabric to getting the product delivered to your customer.
Most people with a fashion design background choose this business model because it gives them complete creative freedom over the clothing that they sell. You can sell both custom-fit clothing and clothing made with standard size charts.
If you do not have a fashion background, doesn't mean you cannot start an online boutique. You can still hire the required talent and start your business.
Dropshipping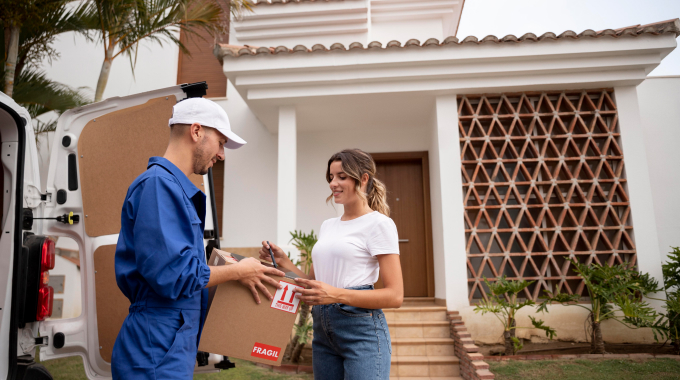 Dropshipping is the most hands-off business model when it comes to clothing or any product for that matter. All you need to do is to create an online catalog of products that you found on your supplier's website.
You then price them a little higher than the price offered by your supplier. When a customer places an order on your website, you place an order for the same on your supplier's site and provide them with your customer's address details.
You do not have to hold a physical inventory or worry about shipping the products. Your supplier will be responsible for that.
3. Create Your Own Online Store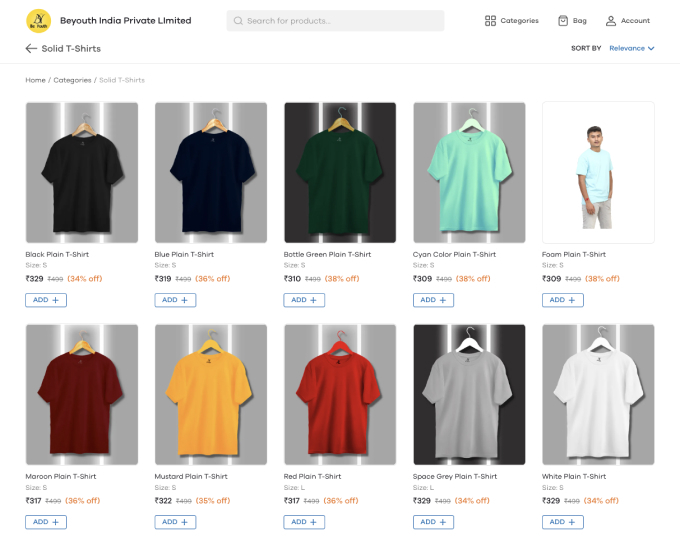 Selling online is made easier and a lot more profitable with your own online store. There sure is a range of marketplaces where you can sell clothes. However, you will be one among a thousand other sellers selling similar clothing.
Also, if you want to build a brand out of your clothing business someday, then selling on marketplaces will get you nowhere close to that goal. You will be associated with the marketplace's brand rather than be known as a brand yourself.
For all these reasons and more, it is better to set up your own online store.
Setting up your online store starts with choosing the right eCommerce platform with great eCommerce features and tools to help you run your business effectively.
While we can give you a whole list of platforms that you can choose from, we will do you one better and funnel it down to the best one on the list!
Dukaan – Starting your online store on Dukaan is as easy as starting a WhatsApp group. Just download the app, register with your mobile number, enter your business name and category, and your online store is ready!
Yes! It is as simple as that. No coding skills or technical knowledge is required to create your online store!
Watch this video for complete information about starting your online store.
4. List Your Products With a Detailed Description
Listing your products in your store simply doesn't cut without an accurate and detailed description. Especially when it comes to clothing, a lot of details need to be mentioned, like the size, fabric, color, etc.
Here is a quick checklist for a perfect product description:

Think from your customer's point of view
Write in a simple language
Be as descriptive as possible
Be accurate with your description
Be honest about the condition of your product
Keep it SEO friendly with the right keywords and tags

Dukaan has a free product description generator in their free tools section, which helps you generate easy and SEO-friendly product descriptions.
All you have to do is enter the name of your product and the tool will generate a product description. You can further customize this description with minute details about the product.
5. Price Your Products Smartly
Pricing your product is a very tricky task and requires a lot of research and analysis of the market.
Finding a truly unique piece of clothing is rare, but if you believe that your product is unique and not a lot of your competitors carry anything similar to it, then you have complete freedom while pricing this product.
Then all you have to consider is the cost of packing and shipping the product to your customer. If there are other costs associated with the product like warehousing cost, label cost, etc. remember to include those in the pricing too.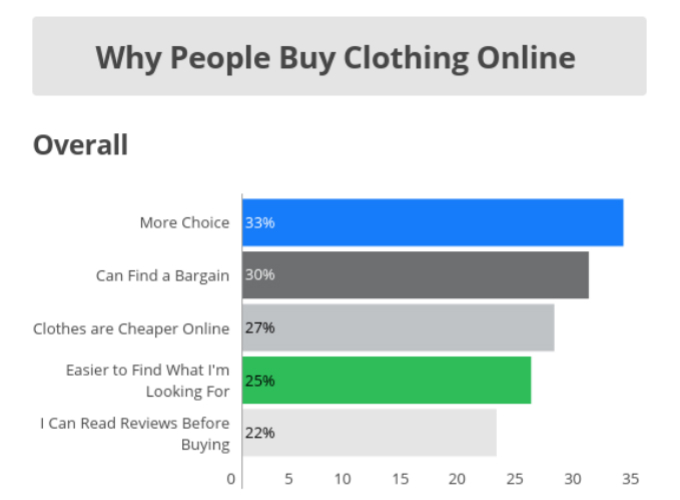 Coming to the fast-fashion or your retail clothing, this is where the trouble arises. You must ensure that your clothing is neither overpriced nor underpriced.
Start by analyzing your target market and how many competitors are targeting the same market as you are.
You can always shift your focus market if you feel that the competition is too high. Alternatively, you can try to find clothing that your competitors do not offer and add them to your store.
6. Handle Shipping and Logistics
Clothing is easy to pack, and ship compared to other products. They are not delicate like jewelry, electronics, etc. and at the same time, they are smaller and lighter.
However, shipping is not just about getting the products delivered to your customers. With your packaging, you should be able to connect with your customers and keep them coming back for more.
Packaging is a great way to promote your business as a brand. You can use packaging material in your brand colors and add your brand logo to every package.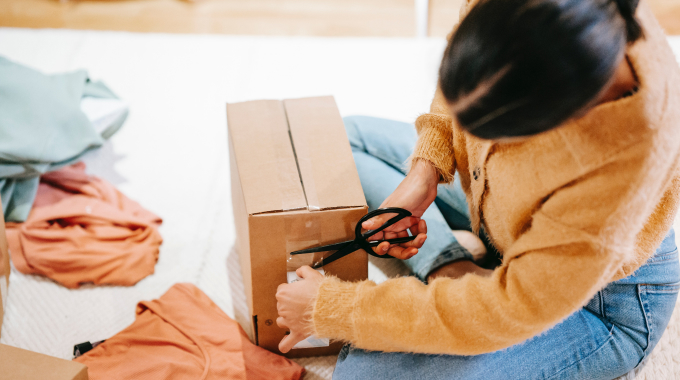 You can also create a discount or offer a coupon they can use on their next purchase. This encourages your customers to keep coming back to your store.
QR codes are the new-age way of directing people to your target URLs. For example, you can add a QR code to your online store or your socials with every package that you ship out.
Dukaan has a free QR code generator that you can use to generate a QR code for your store.
Even something as small as a thank you note with your brand name and logo on it can help build a relationship with your customer.
When it comes to shipping, see to it that you have tied up with a trustable logistics firm. It will ensure the quick and safe delivery of the products to your customers.
7. Have a Strong Marketing Strategy in Place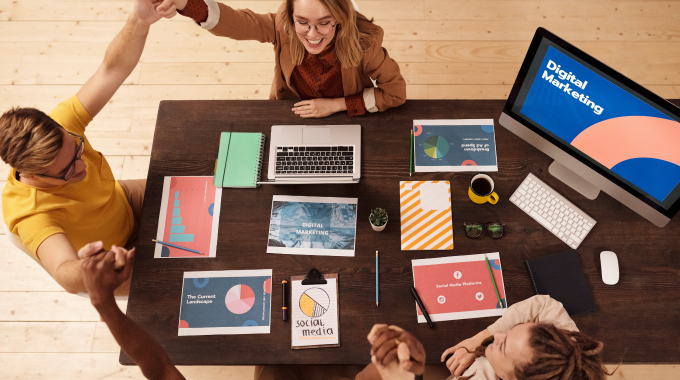 Marketing is everything when you have created your own store and are building a business from scratch. Traditional marketing can be used to inspire new ideas, but the only thing that works with eCommerce is digital marketing.
First and foremost, information is your best friend when it comes to digital marketing. Use a pop-up form to collect information about every person who visits your online store.
You can later use this information to send newsletters, new arrivals, discounts and promotions, and other updates about your store.
Even if the person left your site without making a purchase, you can always entice them to come back with some promotional activities.
The next important part of your marketing strategy should be about how you can use the social media platforms to your best advantage.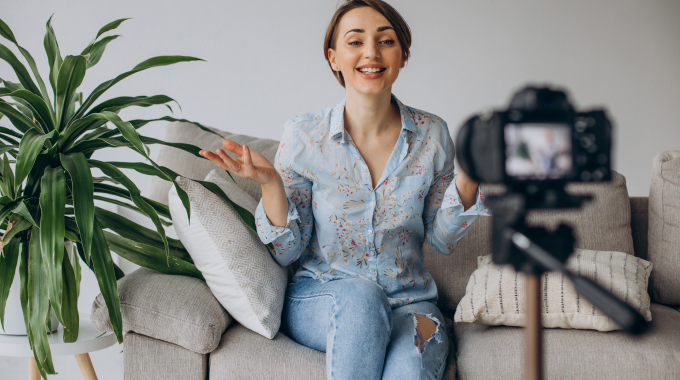 Every business owner is a mini influencer these days. They influence people to buy their products with some catchy reels and meaningful posts. If you are camera-shy, you can ask your friends and family to model for you.
You will know when your marketing strategies are working out well. Even if the end result is not a sale, it will be a follower added to your business page on social media. Building a following will come in handy in creating a brand out of your business.
With these 7 steps, you will be all set in starting and managing an online store to sell clothes online.
How to Sell Used Clothes Online
Now that we have looked at how to start a clothing business in 7 easy steps, it is more applicable to people selling new clothes.
If you are looking to start a thrift store business, selling pre-loved and vintage clothes, then here are a few platforms that can help you earn that extra cash.
1. Dukaan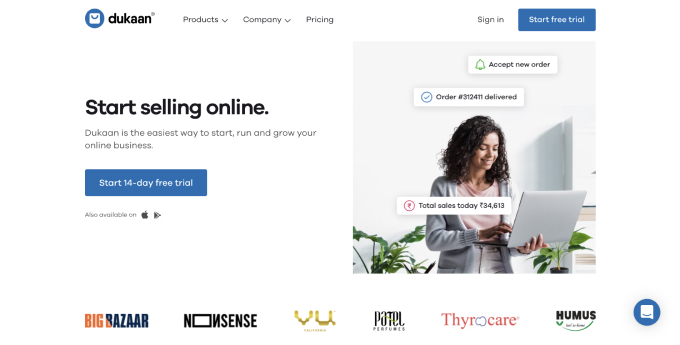 Starting off with this one because we strongly believe that starting your own eCommerce store is a lot more profitable than selling your products on other marketplaces.
To do that, there isn't a better eCommerce platform than Dukaan. You can set up your store in under a minute and start listing your products. There are multiple plugins and tools to help you run your business efficiently.
Subscription plans at as low as $9.99 per month after a 14-days trial period.
2. Tradesy
Tradesy is more of a resale market where women can resell their designer outfits at a marked-down price. The entire look and feel of this website is that of a traditional retailer.
To sell on this platform, you have to handle it all, from listing your products to shipping them out to your customers.
Tradesy charges a commission of $7.50 for transactions below $50 and 19.8% for other transactions.
3. Poshmark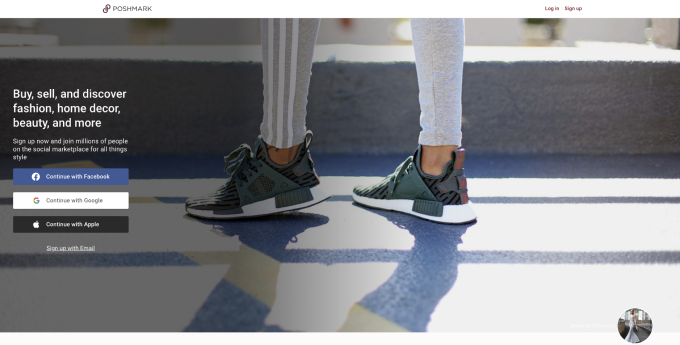 Poshmark is an app and a website where you can post clothing and accessories of all kinds. You have to take the responsibility of listing the products and packing the orders.
Poshmark emails the USPS priority shipping label that you have to add to your package.
The charges on the platform are $2.95 on every sale below $15 and a 20% listing fee for transactions above $15.
4. ThredUP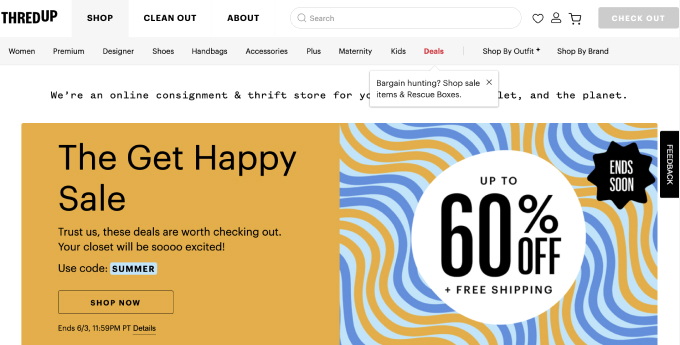 ThredUP is a very easy-to-use platform to sell used and trifted clothes. They act like a consignment store as in they simply buy your clothes from you. Your only responsibility is to ship them the products.
Once they are received and accepted in ThredUP's strict quality check, only then will they be listed on the site.
Their payments are very random. If your clothes get listed for a price above $100, you may get 60% to 80% of the final listing price. But for clothes listed below $20, you will get only 5% to 15%.
5. Swap.com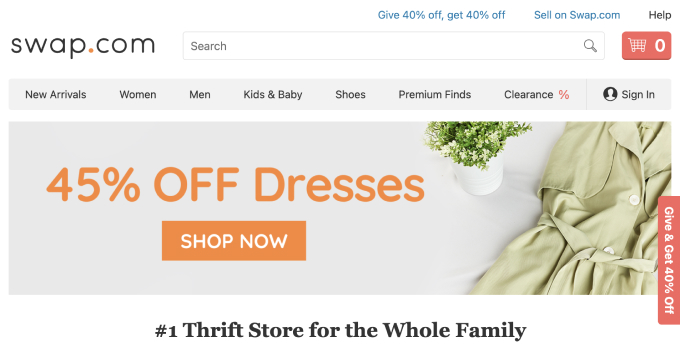 Swap.com works very similar to ThredUP, you send them the products and the site will pay you a percentage of its final listing price.
You can sell anything from clothes to shoes, bags to accessories, on Swap.com. The shipping needs to be done by you and they will send you a shipping label, but you have to pay a minimum of $14.99 for the label.
If your item is listed at $8 or below, you earn 15% of the price in cash. For listings above $8, you can get up to 70% of the listing price.
6. The Real Real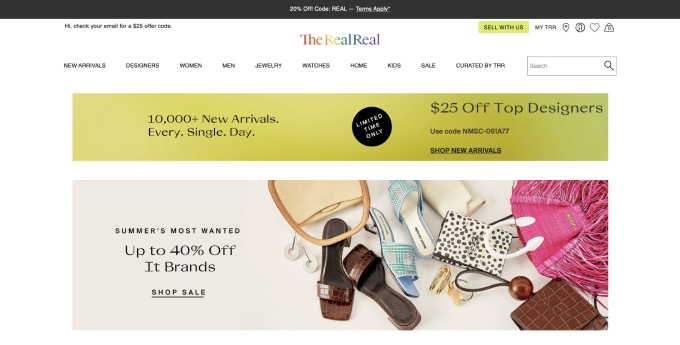 The Real Real is the right platform for you if you are looking to sell pre-loved designer wear. We are talking strictly about high-end fashion brands like Gucci, Chanel, etc.
This platform works like a consignment store too except, you won't be paid for every piece of clothing. Instead, you will receive a percentage of sales that happened over the entire month, payout on the 15th of every month.
The Real Real pays you 55% of the sales for the month, holding back 45% as their commission.
So there you have it, 5 platforms where you can sell your used clothes and make some extra space in your cupboard as well as some extra cash.
Some Helpful Tips to Sell Clothes Online
Selling things online has grown in popularity over the last few years, so much so that people sell anything from a pen to a sword online.
If you are starting an online clothing business, then these tips will help you manage your business efficiently.
1. Find trustable sources for the clothes
Works for both new clothes and used clothes. Where you are sourcing your clothes from, matters a lot. You should have a constant influx of clothes, and they should be good in quality.
In case you are selling used clothes, take a step further to ensure their quality by getting them dry-cleaned and sanitized before shipping to your customer.
2. Use catchy and well-lit product images
Photography for clothing is very different compared to other products. You want your customers to picture themselves in these clothes. If you are not camera-shy, you can try modeling for your product images.
See to it that the images are all high in quality and well lit. Try out quirky and different backgrounds instead of just plain studio backgrounds.
3. Write a clear product description
Your product images should be accompanied by really captivating and well-written descriptions as well.
They need to be SEO friendly and must provide maximum information about your product, like its sizes, colors, material, etc.
4. Stay on top of the trends
As and when you are adding a new line of clothes to your business, spend some time researching the latest trends.
Being active on social media platforms will help you find what is trending in fashion at the moment.
5. Provide quick and safe shipping
Gone are the days when people would place an order online and sit around for days waiting for their order.
They expect to receive their order as quickly as possible and they will choose a different vendor even if they like your products, simply because they are offering quick delivery.
6. Create discounts and offers
If you want to keep your customers coming back for more, the best way to do that is by offering discounts or coupon codes that they can redeem on their next purchase.
You can also create combo offers, pairing up your bestsellers with the products that aren't selling so well.
7. Deal with returns and refunds professionally
When you are running a business, you are the business owner as well as the customer care executive. You need to handle both responsibilities seamlessly.
In the case of returns, ensure that the process is simple and quick. When you receive the product, check the quality before refunding or replacing it.
And those are just a few of the tips to keep in mind when starting out in a clothing business.
Conclusion
A lot of people set out to start their own business, but what determines their success and failure? It is their business strategy.
If you are planning to sell clothes online, even if it is just a bunch of used clothes so that you can free up some space, you still need to go about it in the right way!
Now that you know everything that goes into selling clothes online, we hope you get on it right away.
Dukaan has helped millions of sellers set up their online stores quickly and easily. You do not need any coding skills or technical knowledge to start an online business.

FAQ's
1. What is the easiest site to sell clothes on?
Swap.com and ThredUP are two sites where you can sell clothes with minimal effort. However, they charge a very high commission fee and other additional charges may apply.
2. What is the best way to sell used clothes?
The best way to sell clothes is by setting up your own online store. It will be a more hands-on approach compared to selling them on other online marketplaces. However, you will have complete control over products, pricing, reputation, branding, etc.
3. What's the best website to sell your clothes on?
Dukaan is the best website where you can start selling clothes online. It offers a 14-day trial period under which you can set up your online store, add products and launch it. You will also have access to most features during this trial period.
4. How much should I sell my clothes for online?
Pricing is an important part of every business and it needs a strategy that involves analyzing every cost involved and competitor research. If you are selling used clothes, you can price them at 25% to 75% of their original price depending on their condition.
5. Is it hard to sell clothes online?
No, absolutely not. You can get started on your online business in a matter of minutes. There are multiple aspects to running a successful business that may seem tough. However, if you are dedicated to your business, it is all doable.
6. Is selling clothes online profitable?
Yes, it is. However, it depends on where you have chosen to sell your products. If you are selling them on marketplaces like Poshmark and ThredUP, a lot of your profit may be caught up in commissions and late payouts. With your own online store, you can price your products as you wish and every penny of the sale will reach your pocket.