Interested in leveraging the dynamic and ever-expanding jewelry sector for your business? Learn how to sell jewelery online with our comprehensive 10 step guide.
Jewelry is a meaningful and timeless aspect of the human experience. A piece of jewelry's importance and meaning can be anything, including a gift, a status symbol, or even a lovely home décor.
From Ancient Egyptian societies to the modern-day United States, jewelry has assisted people in expressing their uniqueness, affection for romantic partners, and friendship. Our need to appreciate aesthetic beauty, express ourselves, make fashion statements, and pass down jewelry to future generations as collectibles are ingrained in our human nature.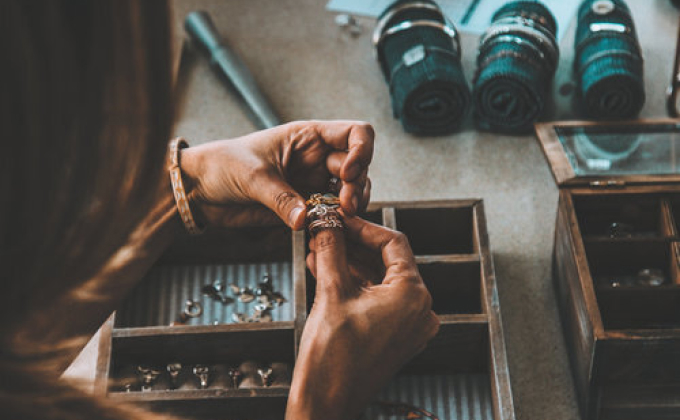 The time has never been better if you're considering starting or growing your own jewelry business online. According to a December 2020 New York Times report, sales of expensive jewelry increased during the pandemic as a result of individuals seeking to pamper themselves.
According to projections, the global jewelry market will increase from $229.3 billion in 2019 to $291.7 billion by 2025. Additionally, as of 2021, non-luxury items were predicted to account for 79% of jewelry sales in the US.
These economic projections portray a picture of a sizable worldwide market with space for both up-and-coming businesses and well-established industry titans.
The diversity of jewelry adds to its allure, and online platforms make it feasible for even the smallest firms to build a solid consumer base.
This article will guide you on how to sell jewelry online by choosing a strategy for setting up your online store and laying the necessary groundwork.
How to Sell Jewelry Online: 10 Steps to Surefire Success
1. Register your business
Registering your eCommerce business is a must if you intend to expand it and surround yourself with a full-fledged team. Select a legitimate business name, then submit applications for business licenses and permissions to establish the business formally.
Remember that this procedure may vary based on where your business is located. If you reside in the US, you can get more details about registering your business on the U.S. Small Business Administration website.
In certain nations, sole proprietorship enterprises are not required to register. But legalizing your online store will increase brand recognition by confirming its validity, which is beneficial if you intend to expand it. Additionally, it will safeguard your private valuables over time.
2. Find a niche
Selecting a niche is one of the first steps in starting an online jewelry business. Which types of jewelry are you looking to sell? Do you wish to concentrate on a particular material, like gold or silver? You could also consider selling costume jewelry.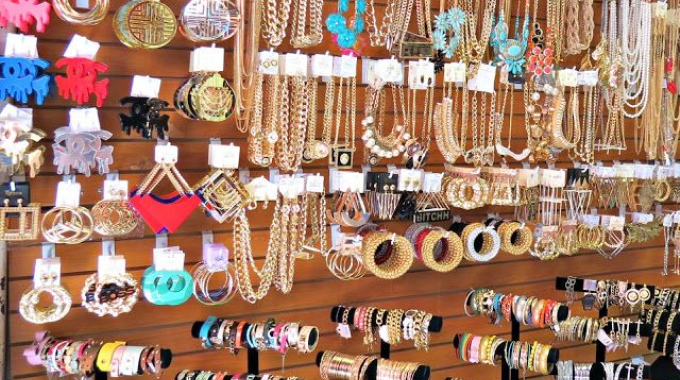 Choosing a niche and strictly adhering to it will help set your business apart from the competition. Making a brand identity and focusing your marketing efforts will also become more straightforward.
Keep in mind that there are several jewelry businesses you can consider. Are you thinking about selling expensive jewelry of the finest quality? If so, your original supplies will cost more, but you'll be able to sell your items for more money while maintaining a solid brand identity.
If costume jewelry is your preference, you can produce designs for less money, but they will also sell for less than fine jewelry. It can occasionally be beneficial to conduct a little of your own product research. You can, for instance:
Analyze your competition
Check out your online competitors' jewelry stores to see what they're doing well (and wrong). You can better distinguish your brand with the help of a thorough competitor analysis.
Conduct surveys
Find jewelry enthusiasts on social media groups or other forums and communities who could be willing to answer inquiries about the jewelry pieces they like.
Look for what's trending on Google Trends
You can look for industry-specific trending themes using tools such as Google Trends to determine which products are in demand. For instance, the demand for resins, clay jewelry, and charm bracelets has recently increased.
3. Source your jewelry
After registering your business and choosing your jewelry niche, it's time to decide where you will source your jewelry to sell online. The following list of business models, together with their benefits and drawbacks, can be used to source the inventory.
1. Dropshipping
If you want to launch a dropshipping business, you should have a pool of credible dropshipping suppliers ready in your area or elsewhere to ship the jewelry to your customers on your behalf. You only need to worry about setting up an online store to sell from and selecting the jewelry items themselves.
This business model's simplicity will be its key selling point when considering selling jewelry online. Oberlo and AliDropship are two of the most well-known dropshipping platforms.
Advantages of Dropshipping
Since you only purchase the things your customers order, there is less financial risk.
It takes less time to set up.
You don't need to take care of inventory management, packaging, and shipping.
Drawbacks of Dropshipping
Its profit margins are smaller.
Controlling the quality of a product is not possible.
Exchanges and refunds are more challenging.
2. Wholesaler
Getting wholesale jewelry for resale involves buying cheap, high-quality jewelry in large quantities from suppliers and reselling it through your own brand. Local and overseas wholesalers like Alibaba and Top Ten Wholesale are excellent sources to get affordable jewelry pieces.
Advantages of Wholesale
It allows you to check the quality of your items.
It delivers products more quickly.
It provides the opportunity for customized packaging.
Drawbacks of Wholesaling
It requires money investment to start the business
There is a possibility of unsold inventory.
It needs a lot of storage space.
3. Private Labeling
Private labeling is the ideal business strategy for selling unique jewelry online. It entails working with a manufacturer to create specially designed jewelry for your business.
But selecting private labeling suppliers renowned for producing high-quality jewelry products is essential to maintaining your company's reputation.
Advantages of Private Labeling
You get to market distinctive jewelry that is designed especially for your business.
You have complete control over branding, pricing, and packaging.
Drawbacks of Private Labeling
It necessitates a substantial capital investment.
It makes you dependent on manufacturers to ensure quality.
4. Self-manufacturing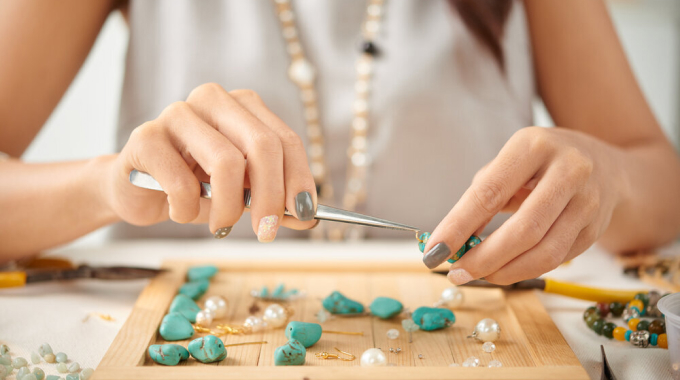 The market for handcrafted jewelry is expanding. With this business strategy, you can make money from your pastime, and you won't need to rely on suppliers. Etsy and Novica are the best online markets for handcrafted jewelry.
Alternatively, you can also build a website and market your jewelry there.
Advantages of Self-manufacturing
It gives you control over factors like product quality, specs, cost, and shipping.
It gives you the option of selling your jewelry on a legitimate website.
Drawbacks of Self-manufacturing
Jewelry-making demands artistic skills.
It requires a lot of time.
4. Choose where to sell
The internet is a vast world, and we are aware that it might be challenging to know where to begin. Your requirements, objectives, and target audience will determine the best online jewelry-selling platform for you.
We've made a quick-fire reference to the key online marketplaces for selling jewelry to help you out.
Online Marketplaces
The best feature of online marketplaces is that getting your jewelry in front of customers doesn't require much effort. Sites like eBay, Amazon, and Etsy are well-liked and receive a ton of daily traffic.
The drawbacks include the fact that you have no authority over branding and fierce rivalry from other businesses operating in the same marketplace. This means that if you're not building a distinctive brand, you won't acquire enough repeat or loyal consumers.
While you aren't required to pay a high subscription cost to sell on online markets, you might have to pay transaction fees or listing fees depending on which marketplace you select. Always read the terms and conditions before committing because excessive fees may reduce profits.
Social Media
Using social media to sell jewelry can help you reach a broad audience. Additionally, it is inexpensive, quick, and simple to set up.
However, once you start, selling jewelry on social media can take a lot of work, especially if you do it daily. And since your brand and design are constrained to the style of your profile page, you will discover that you experience the same branding issues as you do on marketplaces.
We don't advise relying only on social media to sell your jewelry; instead, it should be used as a tool to interact with customers and grow your brand's following.
Online Store
The most efficient approach to building an online business is to sell jewelry using your online store. You have complete control over the look and feel of your store; you can put all your products on display in one location, build a credible brand, and deliver a smooth shopping experience for your customers.
The fact that creating an online store requires a bit more setup time than simply adding items to an online marketplace like Amazon is what deters most people from doing so. However, the Dukan platform offers you the ease of starting your online store in under a minute!
You wouldn't require technical expertise or coding experience to sell your products on this platform because the technical work has already been done.
You will receive many templates that match your brand identity. It will assist you in creating a store that appeals to your target audience. Additionally, it's simple to manage online payments, add features, and change the look and feel of your online store when necessary.
Dukaan also provides various plugins for enhanced functionality and a selection of online business tools to assist you in managing your business more efficiently.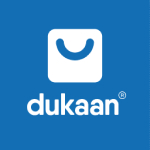 Launch, scale and manage your online business with just $14.99 on Dukaan. Annual plans start at $149.99 only.
5. Display your products
There are a few elements you'll want to take into account when it comes to displaying your jewelry on your online store:
Detailed product descriptions
You lose the advantage of developing a personal connection with customers when you sell jewelry online. So it's essential to write attractive and persuasive product descriptions because all you have are your words and images.
The descriptions must be filled with information and radiate your brand. Your customers' perception of each piece of jewelry is greatly influenced by how you describe it. So you easily entice potential buyers by highlighting the worth of each jewelry piece using persuasive language.
Attractive product photos
Customers want to know what they're receiving for their money when shopping. Since they can't inspect the objects as they would in a physical setting, they have to rely on product photographs and descriptions.
This means you will need to take and upload appealing product images on your site.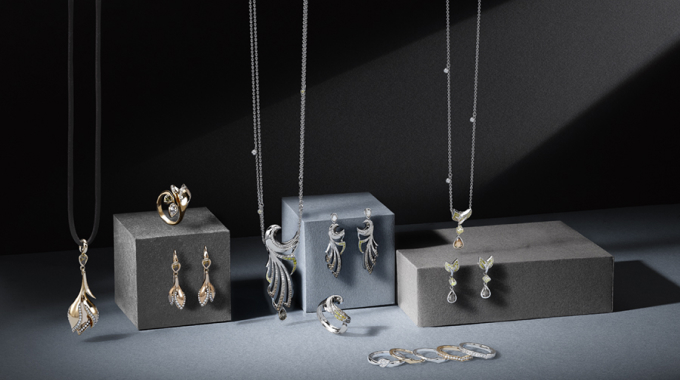 Consider Pandora as an example. One of the most popular jewelry brands in the world, they use multiple high-quality photos instead of simply using one. This enriches the customer's product viewing experience.
Here are a few other considerations:
Your images need to be sharp and in focus.
Make sure your surroundings are well-lit.
Use a neutral background. You want to avoid drawing attention away from the jewelry you are displaying, which is the major attraction.
6. Set up your brand
Your brand identity is the perception that customers will have of your jewelry business. Brand identities are created over time and are essential for the legitimacy of a business.
Your jewelry business's USP, or unique selling proposition, encapsulates what distinguishes it from the competition. It should justify why your business offers greater value to the customers than your direct competitors.
Respond to the following questions to develop a USP:
Who is the ideal customer for my business?
What are the issues my product can help the customer with?
What is going to entice customers to buy my product?
How does my brand differ from the competitors?
Developing a USP can help you further define your brand by giving you a clear idea of what it stands for and the course it should pursue to get the best conversion rates.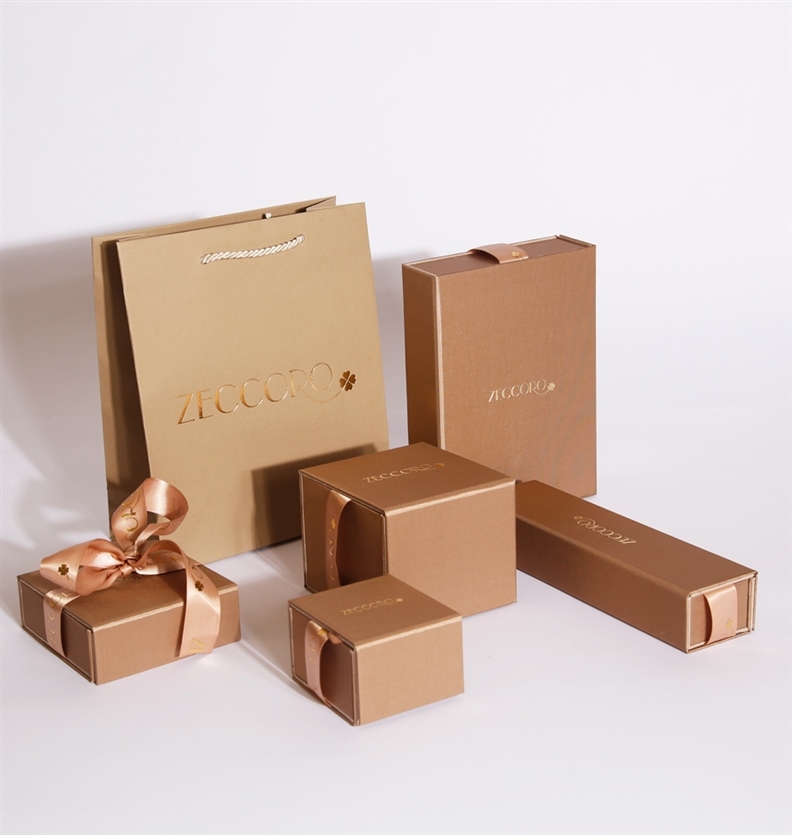 Additionally, maintaining a positive brand image is crucial when selling goods like jewelry items. Create the persona for your brand and be creative with it. Here's what you need to do:
Find your brand voice and use it consistently. This is how you will communicate with your customers. Is your brand vibrant and quirky? Or is it minimalistic and subtle? Decide a unique brand voice to help customers remember your brand.
Set up a visual brand identity. Create a memorable logo, select a stylish color scheme, decide on your typography, and plan how you'll photograph each product.
Maintain a consistent presentation of your brand. Ensure that your brand appears consistent everywhere you sell jewelry, including your website and social media.
7. Price your jewelry appropriately
Setting the right price for your jewelry is essential for attracting customers.
The price of any jewelry piece that is crafted with precious stones needs to reflect that. Similarly, if you sell handcrafted jewelry, the final cost must take your time, labor, and skill into account.
It might be challenging to determine whether your product prices are appropriate; if they are too high, nobody will buy them, and if they are too low, you won't turn a profit.
Here is a summary of our top suggestions.
Cover your expenses. Make sure you're not selling at a loss, at the very least!
Do some market research. Look for another jeweler that seems comparable to you and compare their prices. Consider their justification for the price and how your items and prices compare.
Try out this formula: Total Product Cost + Markup = Final Price.
8. Market your jewelry
Even if you have the prettiest jewelry in the world, no one will know about it if you don't promote it. Marketing can help with it.
It's a marathon, not a sprint, and you'll need to continuously drive visitors to your website using a variety of marketing platforms.
Some common marketing strategies include:
Social media marketing
You need an Instagram account for your jewelry shop. Facebook, Twitter, TikTok, and YouTube are other platforms to consider. But you don't have to be active across all social media channels.
Choose a few and strengthen each one individually. You can also run targeted ads for your potential consumers on Facebook and other social media platforms.
Google Ads
Use Google Ads to advertise your business, aid in the sale of goods or services, create awareness, and boost website traffic. You can create and modify your advertising campaign at any moment, including your ad copy, settings, and budget.
Email marketing
Email marketing remains one of the best strategies for interacting with customers. You can advertise new jewelry items, provide deals and discounts, publish blog updates, or make tailored recommendations by sending emails to customers who've opted-in to receive them.
Numerous excellent email marketing tools are available in the market to streamline and enhance your email marketing efforts.
SEO marketing
A strong marketing plan includes SEO marketing. Create how-to manuals, seminars, or blog entries on your product. It will assist in raising customer satisfaction and conversion rates for your business.
Use top SEO techniques to make your store more visible on SERPs (search engine results pages). Relevant and targeted keywords will help improve your Google SEO ranking.
Influencer marketing
An influencer is an individual with a solid social media following who can sway people's purchasing decisions. The authority of influencers as reliable information sources is quite powerful.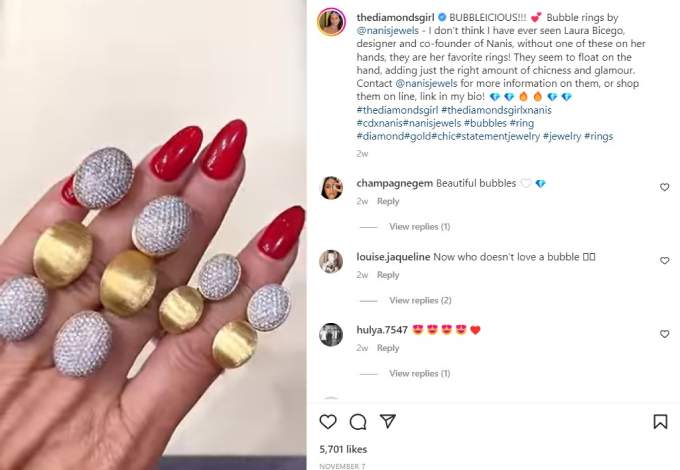 Collaborate with influencers and other content makers to advertise your jewelry. In return, they will ask for a cut from every sale that results from their promotion.
9. Don't forget the Shipping
Unless you're operating a dropshipping business, online jewelry sales necessitate careful consideration of the shipping options.
While some eCommerce platforms already have shipping prices configured, others need the business owner to enter the information manually. Here are some of the most typical shipping types:
Free delivery
It is a typical marketing strategy to attract customers and increase jewelry sales. Free Shipping can be established for all items, particular categories, or orders that total a specified amount.
Uniform shipping fees
It is a simple method of covering delivery costs. You can lose some money on larger orders, but you'll make more money on the smaller ones.
Estimated shipping costs
Some platforms permit the use of other applications that offer real-time shipping quotes. This method is the best way to ensure you aren't losing money on shipping or overcharging your customers.
Shipping rates based on weight and price
It goes without saying, but you can use standard postal services to calculate delivery costs depending on the price or weight of your jewelry items.
While most jewelry items do not weigh much, there are also some heavy pieces. And you can use this shipping strategy if most of the jewelry you sell is heavy.
10. Establish your customer support
Customer support is crucial to the success of a jewelry business, as it is in the real world.
Customers frequently have inquiries about your products that go beyond the information provided in the product description, especially regarding sizing, materials, and business policies.
So, by using open-book customer service procedures, you'll assist your customers in making more informed judgments before making purchases.
Customer service is a vital strategy for your jewelry business. You can utilize a range of techniques to implement a successful plan, including:
Live chat.
Messaging hubs.
Information centers that contain answers to frequently asked questions.
A personal shopping assistant.
The size and nature of your organization will determine the quality of customer service you can offer. Whatever level of customer service you offer, it's important to be upfront with your customers about how and when you'll respond to their queries.
Best Tips to Sell Jewelry Online
The most crucial piece of advice we can give you when it comes to selling jewelery online is to avoid selling fake jewelry products, especially if you are into selling fine jewelery. Its best to spend more money on products that will satisfy your customers and keep your business afloat than selling subpar imitations that will garner a ton of bad reviews.
Always make your online store mobile-responsive when you are designing it. Customers purchase both basics like groceries and luxuries like jewelry using their smartphones. So, it is crucial to ensure that your online store is accessible from all mobile devices. Mobile-friendliness is also an essential SEO ranking element that search engines take into account.
Make your page layouts attractive. Go for a page layout that is both beautiful and sophisticated. Choose simple hues like beige, off-white, or neutrals. A jewelry store should avoid having too many design elements because they can be distracting. Make sure there aren't any extra pop-ups, banner advertisements, or links on your page.
Make use of enticing CTAs and pictures in your online store. Since they cannot touch or examine the product, customers rely on photographs of a product to assess its quality. So you must provide top-notch pictures on your product pages when selling things like jewelry. Additionally, business owners should include one or two CTAs on the page to persuade visitors to purchase the products.
Product reviews and testimonials are crucial parts of your marketing strategy as people naturally tend to trust the opinions of their peers. Ensure you add product reviews and testimonials left by your clients on your online store. Customers are more inclined to buy the product with more reviews out of two similar products, even if the less-reviewed choice is of superior quality.
To encourage your customers to shop more frequently from your store, you can offer loyalty programs. This tactic comes a long way, especially if your business deals in exquisite jewelry. Fine jewelry is expensive, so consumers may feel compelled to compare pricing and products from several manufacturers. With a loyalty program in place, you can entice them to make a purchase from your store.
Offer deals and discounts to attract new customers to your store. Customized and limited offer deals also help in creating a sense of urgency in the minds of your customers, urging them to place an order sooner.
Stay updated with the recent jewelry trends in the market. Since both the market and the preferences of your target audience will change very quickly, it's imperative to keep up with what's happening in your niche.
Conclusion
Now that we've covered the fundamentals, you will have the groundwork to create an online jewelry store from the ground up at a fraction of the expense needed to establish a physical store.
The jewelry sector offers countless opportunities. It is up to you how you will utilize them to build a prosperous jewelry business and provide the highest level of customer experience.
When starting your jewelry store, knowing the size of the market for jewelry-making businesses and the steps to launch your store on an eCommerce platform will allow you to get off to a good start.
FAQ's
1. What is the best way to sell my jewelry?
The best way to sell your jewelry depends on the type of jewelry you choose to sell. If you are selling fine jewelry, then a traditional brick-and-mortar store will bring in a lot more customers. For fashion jewelry, it is best to create an online store using
Dukaan
in under a minute.
2. Which online site is best for selling jewelry?
Dukaan
is the best platform to build your online store and sell jewelry. There are a few marketplaces like Etsy, Bonanza, and Amazon marketplace where you can sell jewelry but these platforms have cons like high commission charges, no branding opportunity etc.
3. What type of jewelry sells best?
The demand for fashion jewelry and imitation jewelry has considerably increased in recent years. Niche categories like statement jewelry, resin jewelry, etc. sell great online.
4. How do I start a successful online jewelry business?
Building a successful online business always starts with finding your niche and studying your target market. Create an online store on a suitable eCommerce platform, and market your products to bring in customers.
5. How do I start a small jewelry business from home?
If you are looking to start a jewelry business from home, you can sell handcrafted jewelry. Jewelry made from resin, terracotta, jute, paper, etc. is trending in the market. They are also very easy to make and sell from the comfort of your home.