Fashion and accessories are some of the most popular categories when it comes to eCommerce. Learn how to start your own business and how to sell jewelry online.
Online shopping has always been on the rise, but the pandemic fuelled this growth and doubled it up.
A study of the US retail eCommerce sales in 2021 pointed to the fact that apparel and accessories are the second most popular category.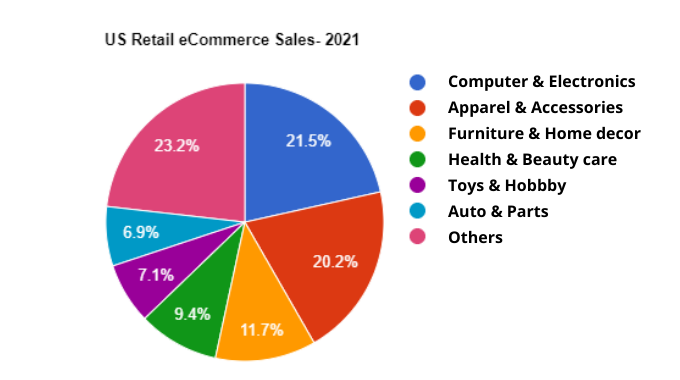 And that is completely justifiable too. Everyone wants to accessorize themselves in one way or another. While some prefer to go for watches and shoes, many prefer to accessorize with jewelry.
Jewelry is universal. It is worn by people of all genders, ages, races, religions, etc. so the jewelry market is quite huge too.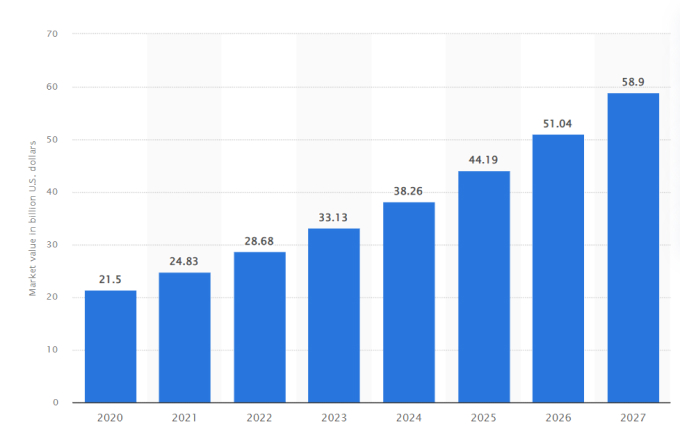 These are the projections for the online jewelry market globally. The study shows that the value of the jewelry market worldwide may reach $60 billion by 2027.
Is that enough to convince you to get started on this highly profitable business of selling jewelry online?
If your answer is yes, then let's go!
How to Sell Jewelry Online in 2022
At a Glance:
Find a profitable niche
Choose where to sell
Set up your online store
Display your products
Promote your products
Handle inventory and shipping
Without further ado, let us take you through a simple guide on how to sell jewelry online.
1. Find a profitable niche
It is no doubt that jewelry has a huge market. People of all ages buy jewelry, whether it is for themselves or as a gift to their loved ones.
That said, each person has their own tastes, choices, and reasons for buying jewelry. If you are selling imitation jewelry, you cannot target the customers looking at jewelry as an investment.
Choosing to sell fine jewelry in itself will funnel down your target market completely. When it comes to fashion jewelry, your target customers will be generally between 15 to 40 years old.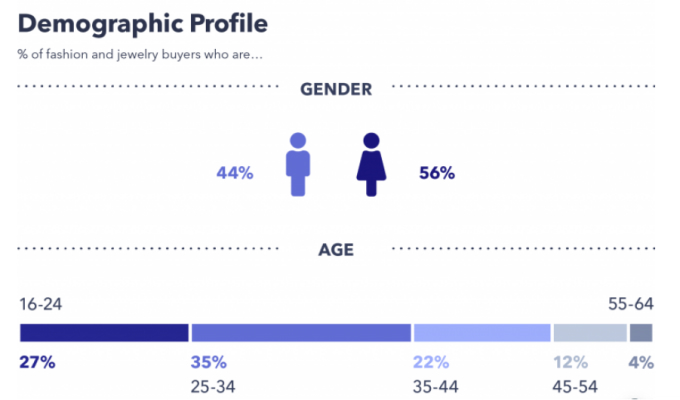 Choosing a niche in jewelry can help you immensely in targeting the right set of customers with your marketing and promotions.
Once your niche is chosen, decide from where you are going to source your products. Are you going to be dropshipping the products or holding an inventory and shipping it yourself?
Lastly, study your competitors in the chosen niche. Find out what they are doing right, and what not! It will give you an idea of what you can do differently to set you apart from your competitors.
2. Choose where to sell
Where you are going to sell your products makes a large difference these days. Traditional brick-and-mortar stores are always an option.
However, if you want to reach out to customers beyond your city and state, then an online presence is necessary.
When it comes to selling jewelry online, you have two options- selling in online marketplaces or from your own online store.
Online Store
Creating your own online store can save you a lot of time and money as compared to selling on an online marketplace.
When it comes to starting your online store, no platform comes close to Dukaan in terms of ease of use. You can create your online store in under a minute without any coding or technical expertise.
With Dukaan, you can manage your business on your phone as well as your laptop. You can access everything from order management to shipping on the Dukaan dashboard.
The range of plugins and free tools offered by Dukaan are all highly intuitive and aim at adding value to your business.
Online Marketplaces
If you are not sure about creating your own eCommerce store, then online marketplaces are also a great option for selling online. Here are some options: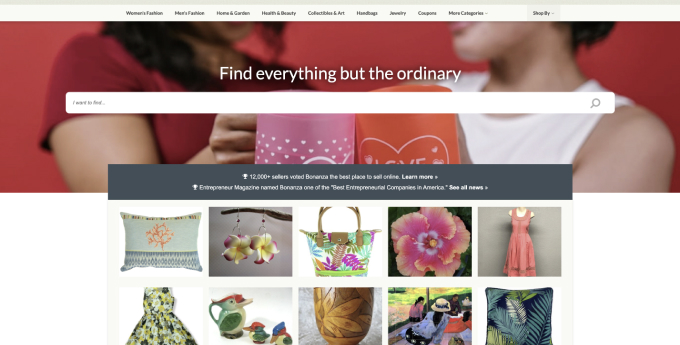 While most online marketplaces charge a very high commission fee, apart from other charges like listing fees, Bonanza, on the other hand, charges a very low commission fee of 3.5%
You can list your products on their marketplace and market them across multiple platforms. It also integrates with amazon marketplace and Etsy for multi-channel sales.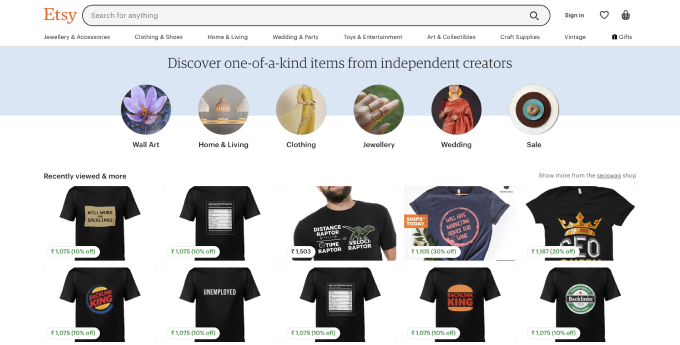 When it comes to selling anything creative, Etsy is a platform that cannot be overlooked. Especially if you are selling handmade jewelry, Etsy is a marketplace that can offer global-level visibility for your products.
However, selling on Etsy comes with its own issues like high commission fees, poor seller support, etc.
Here are some Etsy alternatives that you can try for your jewelry store.
3. Set up your online store
Though we have provided you with the options on where you can sell your jewelry online, we still strongly recommend creating your own online store on Dukaan.
Here are some advantages of having your own online store:
You will have complete control over your jewelry business.
You will have a custom domain and app for your store.
You can build a brand easily using elements like brand colors, logo, etc.
You can provide better customer service for your customers.
You can add credibility to your business with plugins like trusted badges, reviews, etc.
You can access the free tools to help you run your business effectively.
Even if you are a new entrepreneur, when you are starting a business, you will have a huge future plan for the business. Sellers often forget that they are building a brand and not just some meager profits from a business.
With your own online store, it is easier to build a business with enough room to scale and turn into a brand someday.
4. Display your products
Compared to other product categories, aesthetics play a very important role when it comes to jewelry.
Apart from customizing your store, add a unique element to your store. You can tell a story with each product picture. For example, you can show inclusivity by getting both men and women to model with your jewelry.
What is the unique selling point of your jewelry store?
Ensure that your store holds the answer to this question.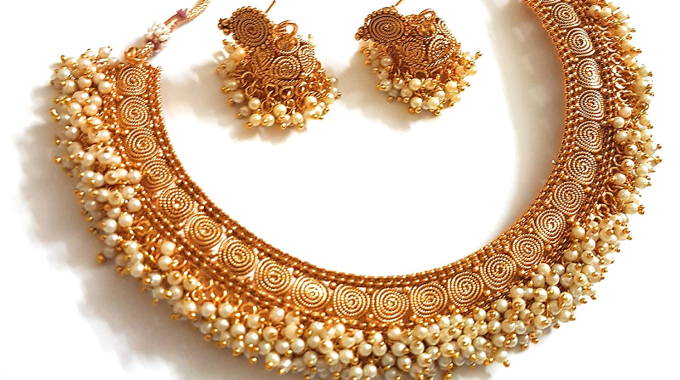 High-quality pictures of the product that capture all the details are also very important. The lighting, background, etc. make a huge difference in jewelry photography.
Lastly, the product description. Describe your product as much as possible. Make sure to use all the right keywords and tags to make your product more discoverable on Google.
Dukaan's free product description generator is an amazing tool that can help you in creating SEO-friendly descriptions. You can further customize these before adding them to your product listings.
5. Promote your products
Getting people to your store is actually the toughest part of running an online business. Regardless of the niche you choose, there is a high level of competition.
So, unless you give people a solid reason to choose you over the others, you cannot achieve your business goals.
Promoting your products and your business organically is best for long-term results. You can reach out to potential customers through social media.
With enticing pictures and videos of your products, you can jog the buying intent in people. Then, you can direct them to your website so that they can make purchases.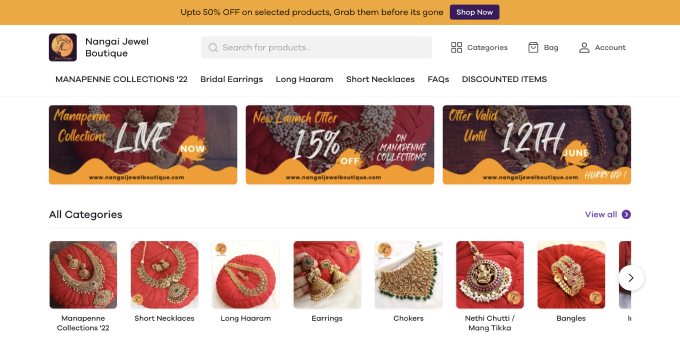 You can also offer discounts and offers for first-time customers as an incentive so that they purchase on your website.
Do not miss out on any platform when it comes to promoting and marketing your products. From WhatsApp to Facebook to LinkedIn, use every platform available.
On the other hand, if you are looking to bring in some traffic immediately, then paid ads are the best way to go. You can set aside some money to run Facebook ads or Google ads to spread awareness about your business.
Ensure that you have the required knowledge to run these paid ads or hire someone with the right skill set to avoid unnecessary losses.
6. Handle inventory and shipping
Inventory management is an important part of every business. You cannot accept payments from your customers without ensuring that the product they are looking for is in stock.
Inventory management and shipping get very tricky with jewelry, as they are smaller in size and delicate too. Ensuring that your customers receive their orders on time and in good shape is very important.
Whether you are receiving your stock from a wholesaler/ supplier or shipping the products to your customers, choosing the right logistics partner is the key.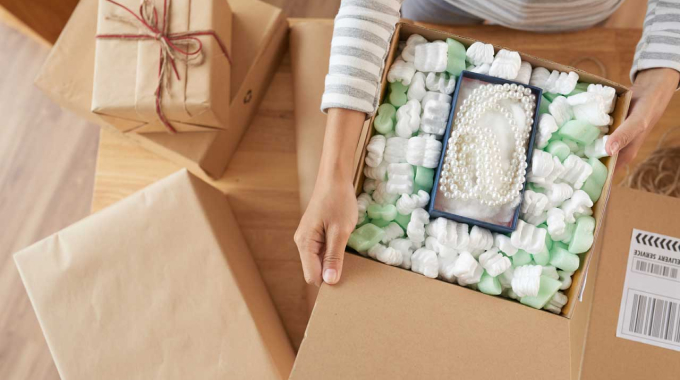 For inventory management, it is recommended that you have a digital system. Whenever you receive a stock of products, categorize them and arrange them neatly for easy access.
At the same time, update the inventory management system with the numbers and details of the products. Make sure you update your inventory at the end of every order cycle.
When it comes to shipping the products, ensure that the products go through a strict quality check before being packed safely. Use a bubble wrap before packaging the products.
Similarly, check the address and verify your order before shipping your jewelry to avoid RTO. You do not want to deal with jewelry being damaged in all the back and forth.
Top Niches to Sell Jewelry Online
Jewelry is too huge of a category. It can be broken down into multiple sub-categories and still be a large undertaking. Hence, it will be a smarter decision to choose a very specific niche, especially when you are starting out in your jewelry business.
Here are a few popular and trending niches in jewelry that can help you in choosing your own niche.
Based on Category: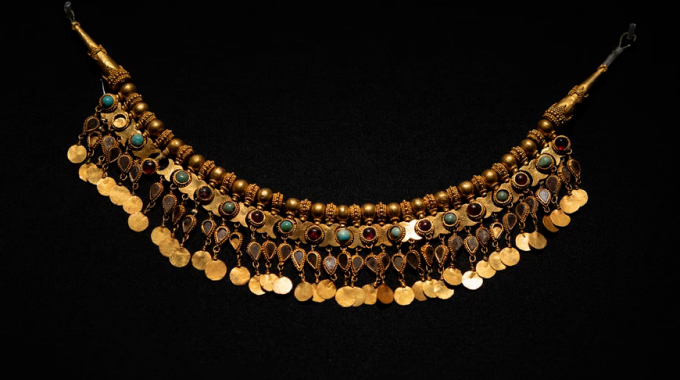 1. Hoop earrings: Hoops are very popular, especially because they are very simple yet versatile.
2. Chokers: Chokers have been around for a long time. Be it a grunge look, a delicate look, or a traditional look, there is a choker for every look.
3. Stackable rings: Hello there, Phoebe Buffay vibe! Stackable rings have been a trend for quite some time now. They give a very quirky and bohemian feel to your look.
Based on Material: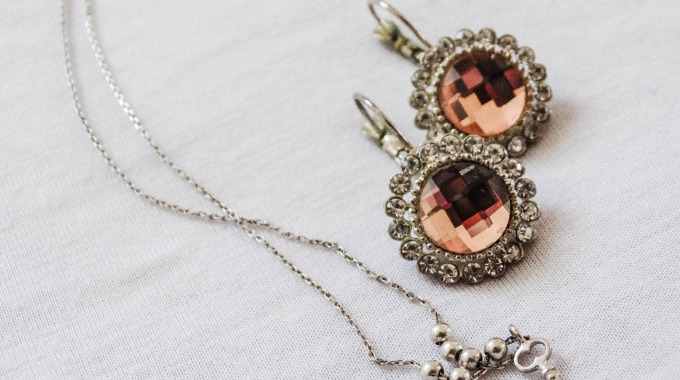 4. Sterling silver: While other cheap metals can cause rashes and allergies, sterling silver is safe on the skin and doesn't lose its color or shine for long.
5. Rose gold: The rose hue mixed with the golden shade gives an exotic look to the jewelry. The rose gold hue is so much in trend, and not just in jewelry!
6. Gold plated: Ideally, everyone would want to buy gold jewelry if only it was inexpensive. Comparatively, gold-plated jewelry is great in quality and very inexpensive too.
Based on Design: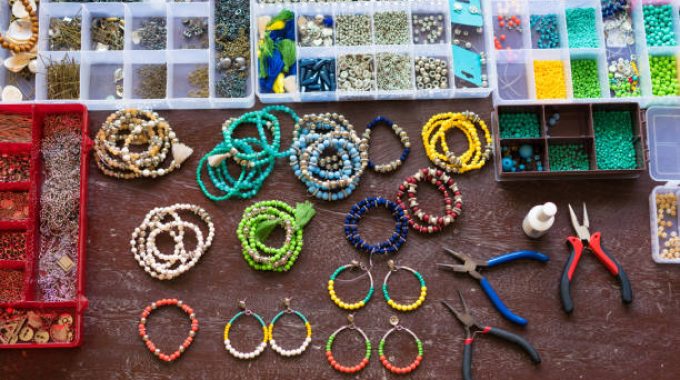 7. Dainty and minimal: Minimal jewelry adds a lot of chic and elegance to any kind of outfit, be it formal or casual.
8. Chunky and statement: Handmade statement jewelry pieces are always in demand. They are one of a kind and add dimension to your outfit.
9. Quirky and bohemian: Jewelry made of macrame, crochet, embroidery, etc. are the talk of the town lately. They are usually handmade and one-of-a-kind pieces too.
We hope this list of trending niches in jewelry gives you a basic idea of what kind of niche you can choose for your own jewelry store.
Are you wondering if there are some other product ideas to make and sell from home? Here is a list that can help you.
Tips to Sell Jewelry Online
Jewelry is one of the most diverse products on the market. You can literally target any demographic and, with the right promotions, you can make the business profitable.
Since jewelry does not take up much space, the inventory is easy and the overhead costs are minimized. It is also very easy to pack and ship jewelry.
That said, it is still important to stay aware and on top of things in order to run a successful business. So here are a few tips when it comes to selling jewelry online.

Do not always go with what is trending. Try to find jewelry that is a little quirky and out of the box. A lot of people try to find unique pieces of jewelry and you can cater to those needs.
Try to keep your store inclusive. Jewelry is not just a girl thing anymore. When it comes to accessorizing, there is no bar on gender, age, race, etc. See to it that your online store reflects inclusivity.
Do not sell jewelry made of bad-quality products. Your transaction does not end with your customer receiving their shipment. It goes beyond that. If your customer has a physical reaction or allergy to the jewelry, they will talk about it and it will affect the reputation of your business.
Be active and consistent on Social media. Social media provides a platform where your potential customers can connect with your products. It jogs interest and encourages them to visit your store.
Find a reliable shipping partner. Since jewelry is small, the package is also small and small packages are more prone to getting damaged or lost. Hence, find a logistics partner that makes sure that the products are shipped quickly and safely.
These are just a few tips to help you run your jewelry business smoothly and efficiently.
Conclusion
In this article, we have told you all about starting your own jewelry business online. From choosing a profitable niche to finding the right eCommerce platform for your business, this guide will help you get started.
Before we part ways, we will leave you with just another expert advice. When it comes to selling online, it may seem like an easier option to sell on legacy platforms like Amazon, Etsy, etc.
However, if you are going to build your own brand, then you cannot do that while staying associated with these big brand names.
By starting your own online store, you will have more control over your business and brand. It is also very quick and easy to set up an online store nowadays.
FAQ's
1. What is the best way to sell my jewelry?
The best way to sell your jewelry depends on the type of jewelry you choose to sell. If you are selling fine jewelry, then a traditional brick-and-mortar store will bring in a lot more customers. For fashion jewelry, it is best to create an online store.
2. What type of jewelry sells best?
The demand for fashion jewelry and imitation jewelry has considerably increased in recent years. Niche categories like statement jewelry, resin jewelry, etc. sell great online.
3. Which online site is best for selling jewelry?
Dukaan is the best platform to build your online store and sell jewelry. There are a few marketplaces like Etsy, Bonanza, and Amazon marketplace where you can sell jewelry. However, they charge high commissions and the branding opportunity is almost nil.
4. How do I start a successful online jewelry business?
Building a successful online business always starts with finding your niche and studying your target market. Create an online store on a suitable eCommerce platform, and market your products to bring in customers.
5. How do I start a small jewelry business from home?
If you are looking to start a jewelry business from home, you can sell handcrafted jewelry. Jewelry made from resin, terracotta, jute, paper, etc. is trending in the market. They are also very easy to make and sell from the comfort of your home.