So you want to start an online jewelry business, but not sure how and where to start? Here's a guide on how to start a jewelry business online.
Did you know, bags and accessories accounted for a whopping 29% of global online purchases? Whether you make pretty trinkets at home, or have a fine taste in jewelry and can source well, it is a hot time to tap into the jewelry market.
Jewelry is one of the most ancient forms of personal expression and it still is one of the best. Increased digitisation and a growing share of urban millennials are driving the jewelry business through the roof. It's a great time to turn your hobby into a flourishing business.
How to Start a Jewelry Business Online
With apps like Dukaan, setting up an online store has never been more effortless. Just follow the listicle given below, and should be on your way to becoming a successful entrepreneur. Here are the steps to start a jewelry business online.
Step 1: Find your niche
This step is crucial for determining the outcome of your business. Even if your knowledge and passion are perfectly in place, it is still very important to take time researching and finding your niche. Here's how you can do it:
Having a niche means serving a specific audience. Decide whose experience your jewelry will improve.
Know where your expertise lies. Do you know more than a thing or two about rustic jewelry, or are you an expert in stones and gem quality? Is costume jewelry your thing or is fine jewelry more your type? Get the drift?
Take advantage of demographic information. Gather an idea about the age, gender, and tastes of your prospective customers.
Analyse what your target customers are consistently searching for. Use keyword tools to arrive at what's being sought after.
Step 2: Determine your target audience
Once you zero in on your niche, it's the perfect time to define your target market. You don't just identify the demand in your market, but also the exact audience that your jewelry will cater to. Consider the following:
Create a list of features and benefits of your type of jewelry. What kind of audience will look for those features and benefits?
Review your competition's target market. It will give you a well of ideas about the kind of customers you wish to target.
What are the age, location and gender of your target customers? What are their likes, dislikes, lifestyle traits and hobbies?
What are the needs and pain points of your targeted customers?
Step 3: Make a terrific business plan
It's a good idea to make a thorough business plan before you jump into selling. A business plan serves as a road map to keep you on the right track towards your dream business goals. Here's what should figure in your business plan.
What is your vision and mission?
Business overview
Broad types of the customers you wish to serve
Nitty-gritty of operations
Suppliers and resources
Pricing and cost structure
Marketing
Your team if any and the role assigned to each
You can use a host of business plan templates available online as well. But, DO NOT skip this step.
Step 4: Create jewelry pieces
Now that your market research is in place, it's a good time to explore the art itself. Visualise your dream line of jewelry and get creative with the pieces. Make themed collections, each saying a unique story. If you are getting them manufactured by another party, make sure they are in tune with your vision. Here's what you need to remember when creating:
Know your stuff. Gather all the necessary knowledge and information about jewelry production. That way you can source the right equipment and materials required to make the jewelry. Even outsourcing the manufacturing will be easier if you are thorough with the process. That way you can instruct more clearly.
Keep a notepad handy. Put down all your brilliant spur of the moment design ideas, and note down things you draw inspiration from. It's a great way to handle creative blocks as an artist.
Keep up to date with the latest design software. jewelry CAD dream, JewelCAD and CounterSketch are some of the good software available. With a friendly user interface and intuitive tools, designing jewelry becomes a lot easier with this software.
Source good material. Jewelry making requires a plethora of different materials. Figure what you will need to make yours. Beads, clasps, precious metals, wires, chains and the likes. Whether or not you want to choose sustainable raw materials for making jewelry should be decided at this point. Go for quality material and tools. You probably already know why that is important.
Step 5: Find a jewelry manufacturer
If you can make your own jewelry and sell it, that's great. But if you want to scale up faster, you will need a trusted manufacturer. In this day and age, finding a manufacturer is easy. The hard part is finding the 'right' manufacturer.
Here are a few pointers to keep in mind before zeroing in on what could be the most important aspect of your business:
Is the manufacturer trustworthy? Will he give you what you ask for within the time you specify? Get in touch with his existing customers to get a genuine review of his products and services.
Will he be able to cater to bulk quantities in case need be?
Where is he located? How much time will it take for him to get the products to you?
Is he offering you a price that will enable you to in turn offer a competitive price to your customers?
If you opt for the dropshipping model, will the manufacturer be able to give doorstep delivery to your customers?
Step 6: Price your products
How do you price your jewelry without devaluing the effort and time you put into making it while keeping it competitive?
Profitability is your end goal. So, assessing the cost of the pieces together with the overheads is essential. Here's a guide to pricing your products right:
Evaluate the cost of production. This will include the cost of raw materials and labour
Calculate your overhead expenses
Consider your shipping costs in case you are planning to provide free delivery
Sum up the above and add your profit margin to get to a price
It's important to note that pricing your products too low will create a doubt in your customer's head about the quality of your product. Pricing it too high will repel your customer. Find that sweet balance
Tip: Source your jewelry making supplies from wholesalers or direct manufacturers to reduce your cost of production.
Step 7: Set up your online store
Fret not. It isn't rocket science. Dukaan has got you covered.
Despite the pandemic, eCommerce is on an all-time high growth trajectory. Whether you already have a physical store or you are just setting out, this is the best time to open an online store!
You may argue about the need to set up an online store considering there are a plethora of social media platforms to market your goods on. Well, Instagram, Facebook, or for that matter even WhatsApp is great for marketing your business, but jumping on them right away isn't such a good idea.
An online store gives you a greater chance at reaching a wide audience and bringing in better prospects.
It also allows the customer to navigate to their desired products, and purchase directly with ease. Scaling up, therefore, is faster with an online store than a social media platform.
Setting up your online store is a piece of cake. With Dukaan, you can set up your online store in 4 super-simple steps within a few minutes. You read that right. Even if your experience in making a website, or setting up payment gateways is zilch, you can still get this right.
Step 1 – Sign up for Dukaan – Web Version | Android App | iOS App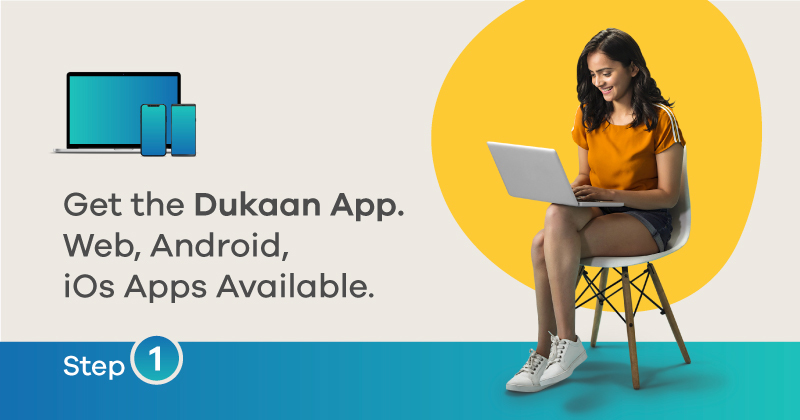 Just give your mobile number, verify OTP and you're in.
Step 2 – Choose your store name and category.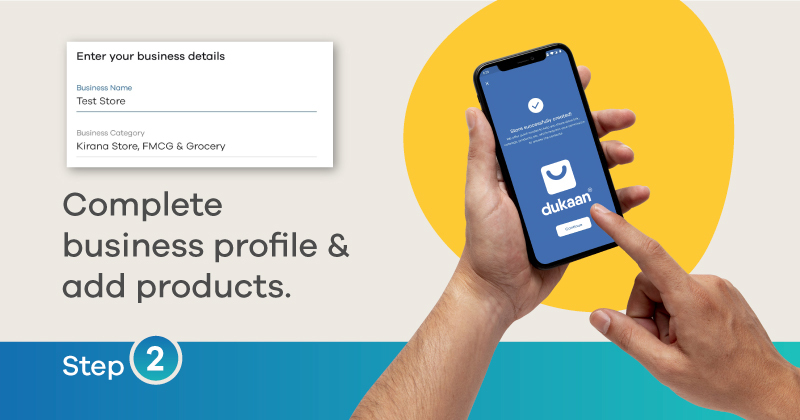 Step 3 – Upload your products.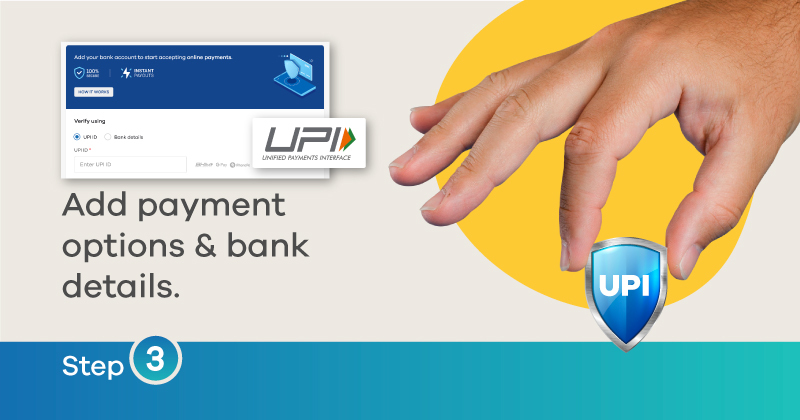 Step 4 – Promote your Dukaan store.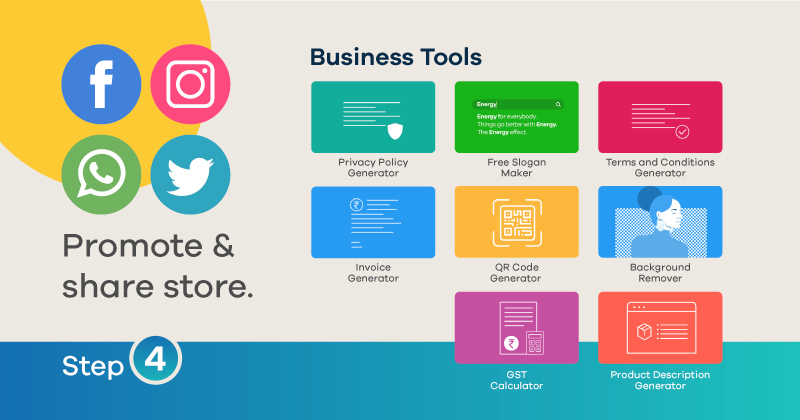 Simple! Isn't it?
Here are a few things that will help you set up a perfect online store:
Use high-resolution pictures of your products, taken from different angles
Provide a good product description talking about how your product will benefit the customer
Mention all the relevant information regarding the materials used, the weight, size and product care
For example: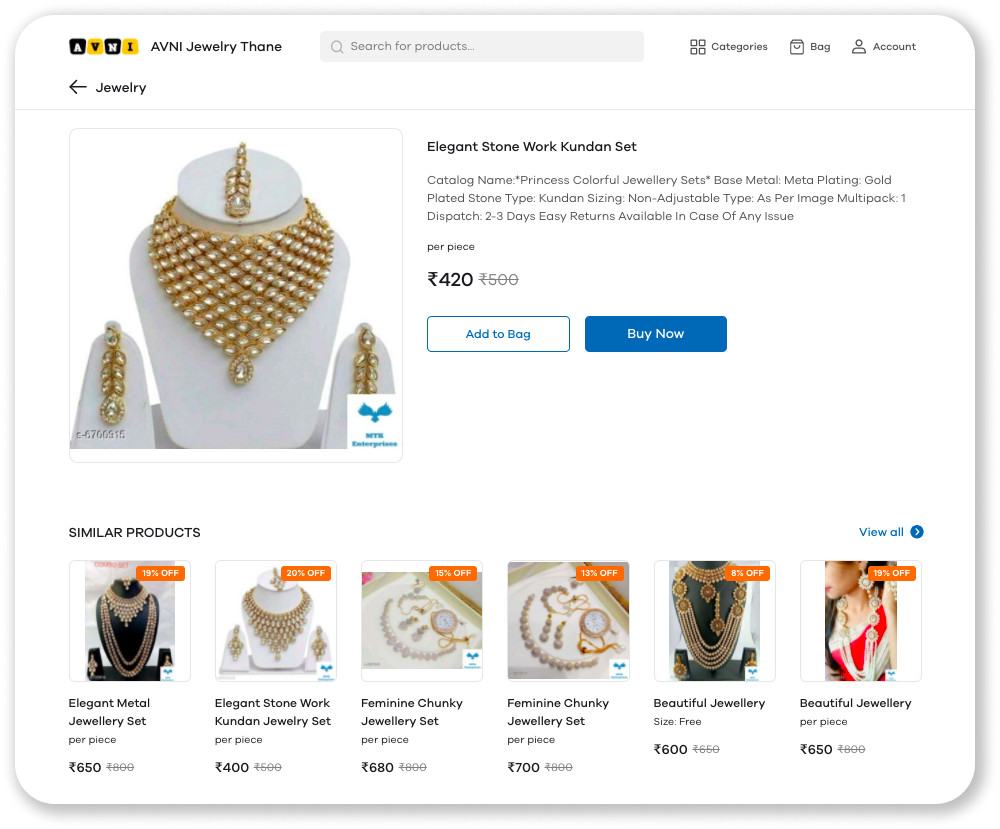 Step 8: Figure how you will accept online payments
Setting up online payment gateways used to be a complicated procedure. Not anymore. With Dukaan, you can set up secure payment options on your online store in two shakes within seconds.
Make sure you have all popular options such as net banking, credit/debit cards, UPI, wallets, EMI and International cards. Remember to make it easy for the customer to pay.
Step 9: Promote your jewelry store
Now that all is set, it's time to beat the drum about your brand new business. Here's how you can do that:
Use social media platforms like Instagram and Facebook to promote your store. Information about product updates, sales, or new launches can figure on your pages.
Use WhatsApp to send your store link easily.
Ask friends and family to share your store link and social media posts to reach a wider audience
Use readymade templates for WhatsApp stories and status on the Dukaan. You can customise them before putting them up.
Create your QR code using Dukaan and share it across different channels. That way your potential customers can simply scan and go straight to your store.
Reward your customers for repeat purchases by giving them discount coupons or special offers. Dukaan simplifies that for you with built-in promo codes that you can choose from.
Get in touch with your customers and encourage them to give you honest feedback about your store. That way you will know what to fix to offer a better experience to your customers. Keep improving.
At Dukaan – Marketing Designs help you to promote your stores by giving you pre-built designs like business cards, WhatsApp Stories, and Store Banners.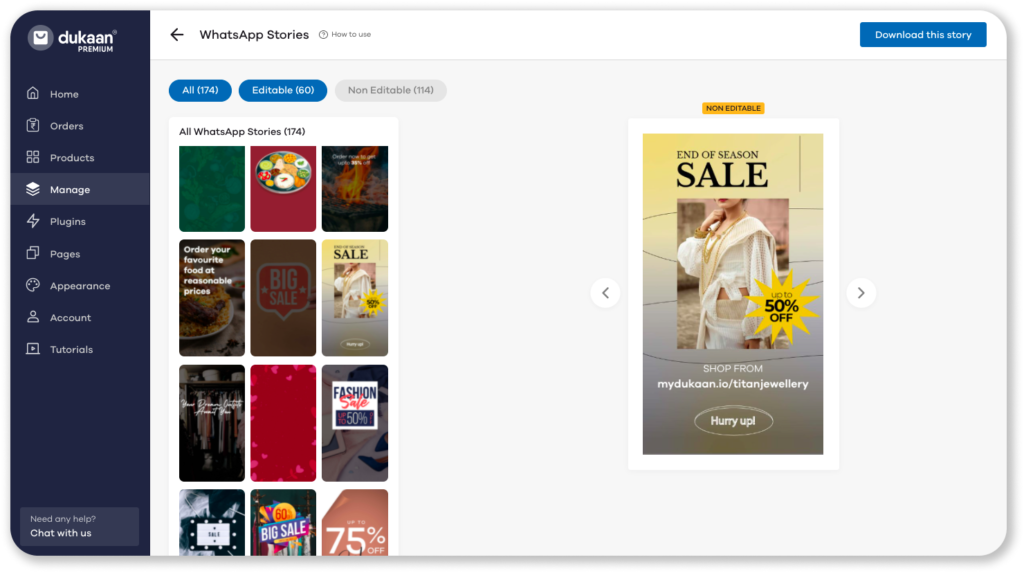 FAQs
How much does it cost to start up a jewelry business?
Largely depending on the kind of jewelry you plan to sell and the metals you use, the cost of starting an online business can be anywhere between 1 lakh to 15 lakhs. If you are looking for a low investment option, you can try the dropshipping business model.
Is the jewelry business profitable?
Yes. The Indian Jewelry market is worth 6 trillion rupees! Starting a jewelry business in India is considered one of the most profitable business opportunities.
How do I start a small online jewelry business?
Find a supplier, set up an online store on Dukaan, list out your products, set up secure payment gateways, market your store link and voila!
How do I buy wholesale jewelry and sell it?
Source a good wholesaler
Better still; get in direct touch with the manufacturer.
Scan local markets for and local artisans for unique pieces for cheap
Set up an online dropshipping store with Dukaan and get selling.
Who can use the Dukaan app?
Practically anyone looking to start an online business or looking to take their existing business online can use Dukaan. You needn't be well versed with technology. You just need to have a will to do business.
Final words
There you are. If you always dreamed of starting your own business, there cannot be a better time than now to do that. Leverage eCommerce platforms like Dukaan to launch your store in a jiffy.
Follow the steps given above and tap into the endless possibilities of online business. Shine on.