What's all this buzz about dropshipping? What is it about? How to get started? Is it the next big thing? Worry not. We'll give answers to all these questions in this article.
There are "professional dropshippers" who mint millions of dollars a year running their online stores. Want a slice of it and start your own dropshipping store? Now is the right time and here's how you can get started. This is the guide to everything dropshipping.
But first off, what exactly is dropshipping. Let's find out.
What is Dropshipping?
Dropshipping is an online business model where anyone can build an online website/store of their own, without having products with them, instead, sell it directly from the manufacturer to the consumer by merely listing them on their online store.
Confusing? Let me explain.
You open an online store with Dukaan. You list all the latest perfumes there with pictures and product descriptions for $200 each.
However, you do not own or stock these perfumes with you physically. You just listed them in the store.
Now, when someone visits your store and buys the perfume from you, for $200, you get the perfume directly from the wholesaler (who sells the product at a lower, wholesale price) and sends it to the buyer.
All of this is automated in the online store – that's the magic.
The advantage? You don't need to buy anything beforehand to sell.
You can sell whatever you want if you just have the pictures and product descriptions, provided you know a wholesaler or manufacturer who can sell the products to you at a lower price.
Here's a graphical representation of how dropshipping really works.
You might then ask… "Wait, a minute…. who sells these products, then?"
There are wholesalers or manufacturers who sell products in bulk. They are called "the source".
For example, if you know a Chinese manufacturer who can make thousands of iPhone covers, he/she is your source or supplier.
They give you their full product list, with prices and product descriptions. You list them on your dropshipping website/store, bump up the price with your profit margin, and sell.
When you get the order, it goes straight to the source/supplier and they ship the product directly to the buyer.
Who gets the profit? You. 🙂
How does Dropshipping work
Dropshipping is an easy-to-understand process. Unlike typical eCommerce models, there aren't too many moving parts. However, things are a bit different.
Here's how dropshipping works.
Step 1: A customer discovers your online store online through Google or social media. Finds an interesting product and places an order.
Step 2: As a dropshipper, you pass on the order & product details to your wholesaler/supplier aka "the source". It could be a single merchant or you could have a network of suppliers.
Step 3: Money paid to you is received in your bank account. You pay the wholesaler/supplier directly. (Ex: Buyer pays you $200, you pay the supplier $100. Your profit = $100.
Step 4: The wholesaler/supplier accepts the order, processes it, and sends the product to the buyer through their own shipping methods.
Step 5: The order is directly delivered to the buyer.
As you can see, your involvement in the dropshipping business is minimal.
All you go to do is find a good supplier, list the products in your store and promote it.
Take the money when the sale kicks in and pay the supplier his cost.
Keep the profit to yourself. 😉
So, now that we know what is dropshipping, let's see how to start dropshipping.
How to start Dropshipping
This is the big question… "How to dropship?"
Well, here goes.
Do extensive market research.
Find a reliable, supplier (called "source").
Create an online store.
Promote your store.
Grow and optimize your store.
That is all.
1. Do extensive market research
This is the most important part of starting your dropshipping business. Understand the market. Find out what's going on, who all are the current sellers, what products are being sold, and at what prices?
Learn everything you can. One of the common mistakes dropshippers make is starting something that already exists, without knowing it already did.
2. Find a reliable supplier ("source")
A "source" is your secret sauce in dropshipping. If you have a product in mind, let's say "iPhone covers". Find out reliable iPhone cover manufacturers who will offer you their product at dropshipping prices (similar to wholesale prices".
You'd need to get their full product list, customization options, product pictures, technical specifications, and prices.
You'd also need to make sure that your "source" will take orders from you, and ship the products directly from their warehouse to your buyers.
In the second step, you need to create an online store for dropshipping.
3. Create an online store for dropshipping
Creating an online store for dropshipping is easy but make sure that you choose a platform that fits your needs.
If you Google for "best dropshipping platforms", you'll see a bunch of old, legacy platforms that cost an arm and leg to get started.
On top of that, you have a steep learning curve ahead. You'll need to get a designer, a coder, and probably even a marketer.
This is where new-age platforms like Dukaan provides value.
With Dukaan, creating an online store for dropshipping is super easy.
Just download the app, sign up, list your products and you're ready to sell.
Everything from setting up your store to listing your products is as easy as changing your profile picture on FB or managing a WhatsApp group.
In dropshipping, it's incredibly valuable, if you could focus on selling and promotion, instead of tweaking your store.
With Dukaan, everything comes out of the box, ready to plug and play, so you can focus on promoting your store and getting more sales.
4. Promote your store
And of course, the third step is to promote your store and get more sales.
You can use SEO (search engine optimization) or even social media for this.
We've written extensive tutorials on this here and here. Do check it out.
Here are full instructions on how to start dropshipping in India.
5. Grow and optimize your store
Once the sales starts trickling in, learn everything about your store. Which products are popular, where are the buyers from, what times do you get the most traffic etc.
With Dukaan, you can get all the insights easily with a plugin like Google Analytics.
How to start a Dropshipping business
Starting a dropshipping business is easy but needs to be planned well from scratch.
There are essentially two steps to starting a dropshipping business.
1: Setting it up
Step 1: Market Research
You need to find a product that you can sell.
When you start off, choose a category that you understand. The competitive market will be less ruthless, then. Also, you'll get an idea about how customers respond and the overall market weather.
Find out things such as,
What are the current trending products?
What products are in demand and less available?
Are there overpriced products?
What is a better price?
Who are the dropshipping suppliers in this category?
Ex: N95 Masks during the start of the pandemic came out to be a trend that matched all the above criteria. And many dropshippers got successful with it. 
Step 2: Assess your competition
Keep your friends close, enemies closer, and competitors closest.
Find out if anyone is already doing it.
What is their pricing? Who are their suppliers/sources?
How is their website/store? Can it be made better?
Which regions are they selling to?
Getting answers to these questions will get you the advantage you need over your competition.
Step 3: Launch your dropshipping website/store
Now, launch your dropshipping website/store with the best products listed, competitive prices, and start promoting it.
2: Legal Advice & Formalities
Make sure that you are covered legally depending on the country you are in.
There are different legal entities available that might suit your requirements. Like a Sole Proprietorship, LLC, S Corp, etc. Choose the one that fits you, based on how you want to scale and grow.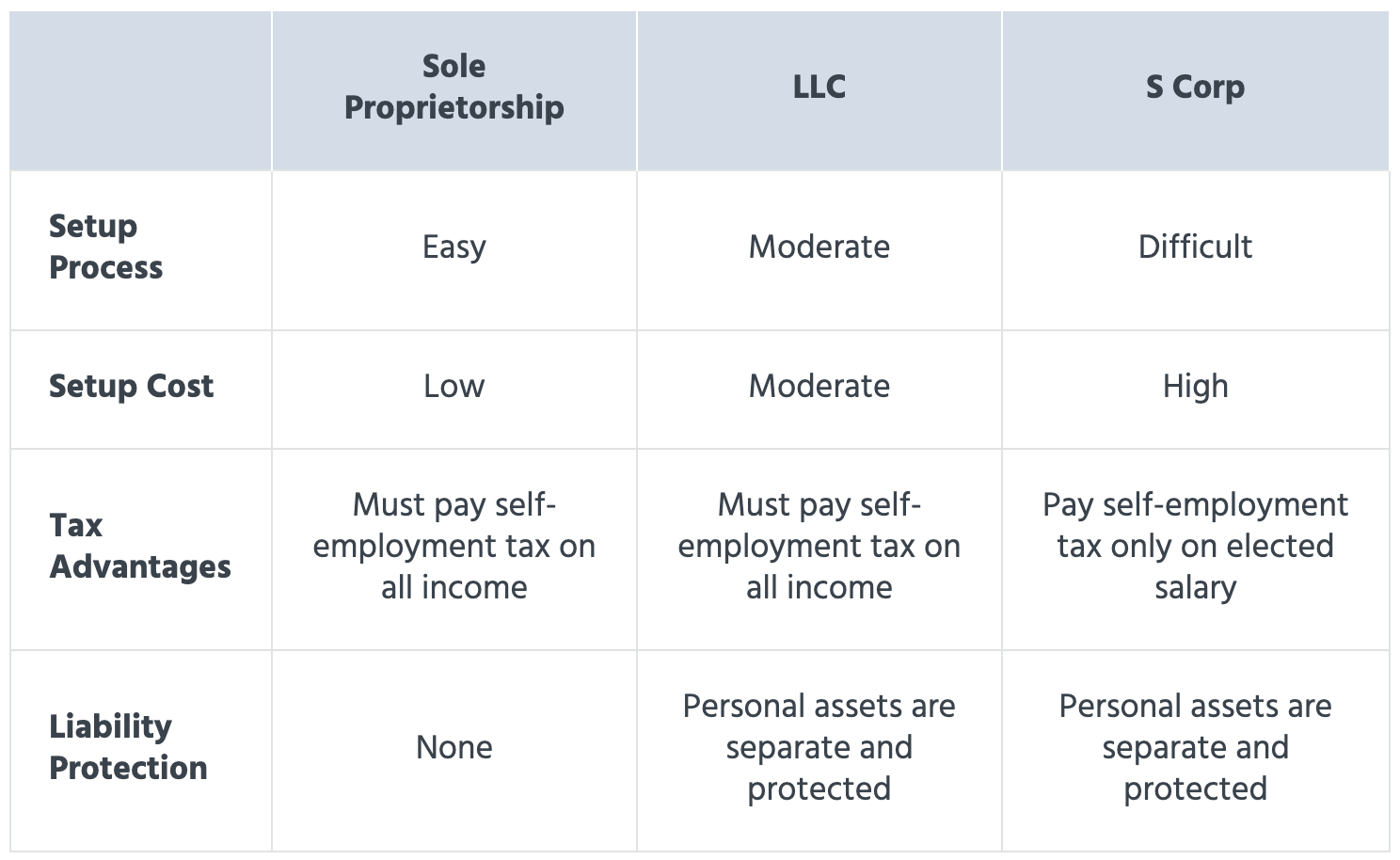 Choosing a business model

You could register your e-commerce business as a sole proprietorship, LLC, or S Corp. It's best to have a lawyer who can aid you legally and an accountant financially.
Licenses, tax, registrations

It's important to keep these factors in mind to prevent landing your business in any soup. There are business licenses to acquire, sales taxes to understand and pay, and business identification registrations such as Taxpayer Identification Number (TIN) and Employer Identification Number (EIN).
How to make money with Dropshipping
According to stats by TorchBankz,
Dropshippers Can Earn More Than 50% Profit Than Those Who Keep Their Own Stock Inventory.
Well. Woah!
When you come to think of it, the math does sound about right, isn't it? The investment, when it comes to, inventory & maintenance is no child's play. If you're dealing with items such as perishable goods, the risk is even higher.
The numbers that calculators display would be enough to bring second thoughts for any retailer who wishes to start their own e-commerce business. This is where dropshipping has turned out to be quite a game-changing retail strategy. Minimal risk, maximum returns.
There are many platforms out there that make dropshipping breezy. So, the ease of getting started shouldn't let you break a sweat. We'll talk more about it in the following sections.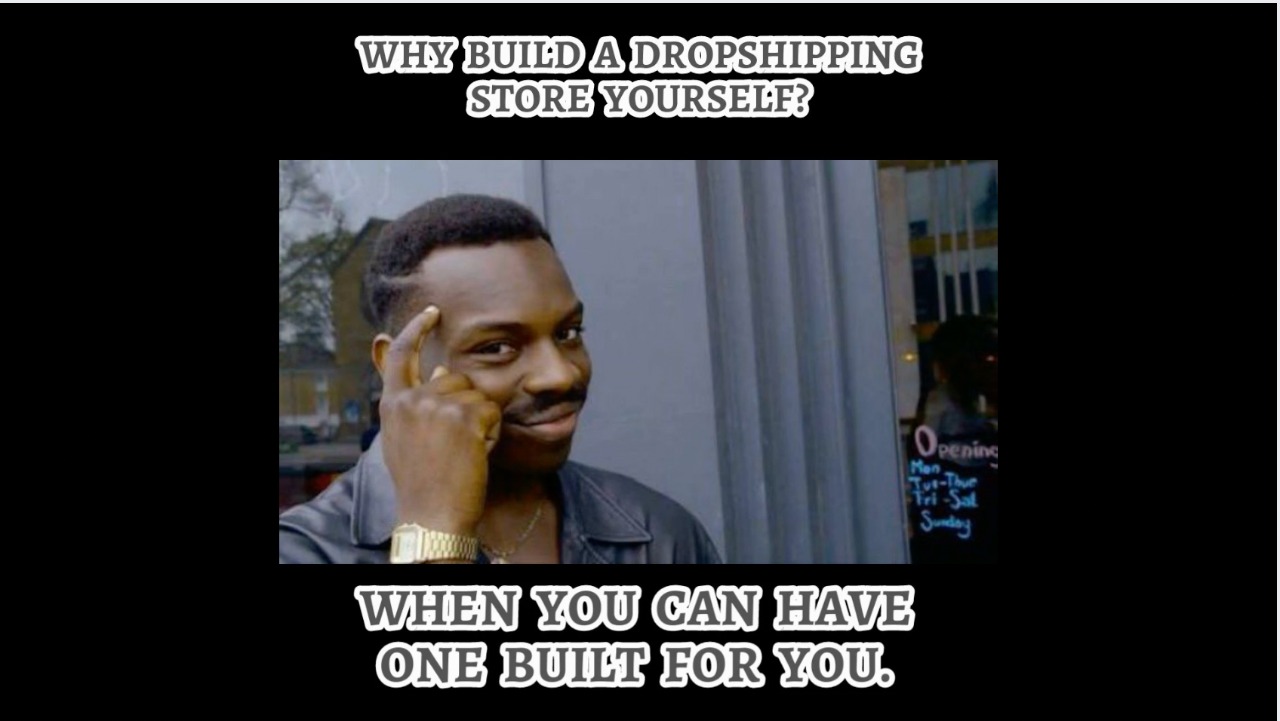 Once you decide to dropship your eCommerce venture, you can be a part-time or full-time dropshipper. The success of the venture would depend on quite a bit on the product varieties chosen and the network of retailers you maintain.
While setting out, it is generally advised to focus on a niche and then build up from there.
Tips to make money with Dropshipping
Choose a product that offers good profit margins.
Choose a supplier who can automate shipping and deliveries.
Choose a product that's trending.
Choose a dropshipping platform that's easy to manage and has no maintenance costs.
Make sure that your country of origin is the same as your country of delivery.
Offer discounts and deals to promote your store.
Always keep the selling price higher than the supplier price.
Include shipping charges to the product price if any. (Dukaan can help set up extra charges.)
Which are the best Dropshipping platforms?
Here's how you can find the best dropshipping platform that suits you. Start by asking these questions.
How many products will you be selling?
What countries will you be selling to?
Are there maintenance costs involved?
Is there a learning curve?
Do you need to hire a designer?
Is it easy to manage sales?
Can you manage inventory easily?
Any dropshipping platform you select has to offer a seamless, and easy to manage solution for everything from listing your products to selling them.
Legacy solutions like Shopify and Magento are bulky and require a lot of effort to get started and run. Dukaan on the other hand is super easy to get started and scale/grow.
Some of the best dropshipping platforms are:
Dukaan
Amazon
eBay
Shopify
Magento
WooCommerce etc.
The Good
These platforms make it easy to get started with an eCommerce venture or dropshipping business.
You can get exposure to a global audience with hundreds of thousands of customers browsing for products every minute.
Most of these platforms come with a user-friendly interface that doesn't require extensive tech knowledge and programming capabilities.
Compared to the above platforms, Dukaan is the easiest to get started.
You can create an online store in under a minute on Dukaan. You don't need to have the technical knowledge or other skills. Neither do you need web design help or hosting requirements.
Download the app, give the store name & category, upload pictures of your product and you're done!
The Bad & Ugly
It's like the blessing is the curse itself.
The competitions on these platforms are a lot to tackle. There could, no let's make that will; there will be many dropshippers who sell the same products as yours at much lower pricing. Now, let's imagine from a customer's point of view. The same product at two different prices. Where do you think they'll flock to? 11 out of 10 times, not yours.
It's hard to put across your brand image on most of these platforms.
In most likelihood, a customer cannot even recall who they purchased a product from. I mean, it's the same with all of us, isn't it? When someone asks you where you got your quirky office desk stationery, what would you answer? Amazon or the name of the store/dropshipper? I rest my case.
Many platforms come with a paid version that offers the best features only at a higher plan.
Even if there are free tools, it could come with its own set of drawbacks as features.
Where to find Dropshipping suppliers?
You can find dropshipping suppliers everywhere on the internet. Just Google for a product and you'll find sellers on the internet willing to get into partnerships with others.
Tips for finding dropshipping suppliers
Google beyond page first. New and upcoming dropshipping suppliers are on page 3-10 of Google.
Use wholesale curator websites like AliExpress, Indiamart etc.
Search social media like Instagram and Twitter.
Once you find a good dropshipping supplier, test them for their authenticity.
There are plenty of fake dropshipping suppliers who are waiting to con you. Don't fall for their trap. Here are some tips.
How to spot fake Dropshippers
Always ask for test shipment. Professional dropshippers will usually oblige.
Ask for business entity details and whereabouts. Fake dropshippers usually don't give away details.
Ask for documentation and business agreements.
Ask for references of clients. Fake ones usually skip it.
Ask for local Government contact details and verification documents.
Many suppliers you find will be from abroad and/or a different country. It is therefore, very important to check and validate the entity you're going to associate with.
Which are the best Dropshipping products
We'll give a brief overview of the top products that get the dropshipping business live and throttling. To make it easier, let's divide it into different categories. It would make it easier for you to skim to one of your choices, in case it's here.
Electronics accessories
Beauty & Healthcare
Gadgets
Lifestyle & Decor
Electronics Accessories
Gaming Headsets
USB chargers
Bluetooth speakers
Bluetooth headphones
Fitness trackers
Phone covers
Beauty & Healthcare
Hair serums
Moisturizers
Beard oils
Anti-aging creams
Exercise belts & accessories
Yoga mats
Sunglasses
Gadgets & Appliances
Smartwatches & normal watches
Smoothie blenders
Rice cookers
Electric Massager
Air Fryers
Lifestyle & Decor
Blankets
Organic Teas
Baby carriers & products
Home decoration items. Eg., fairy lights
Welcome mats
Wall art and stickers
How to find profitable Dropshipping products?
So, if you're feeling confident by now, the first step you need to take to start dropshipping is find a profitable product.
Here's how you can find profitable dropshipping products.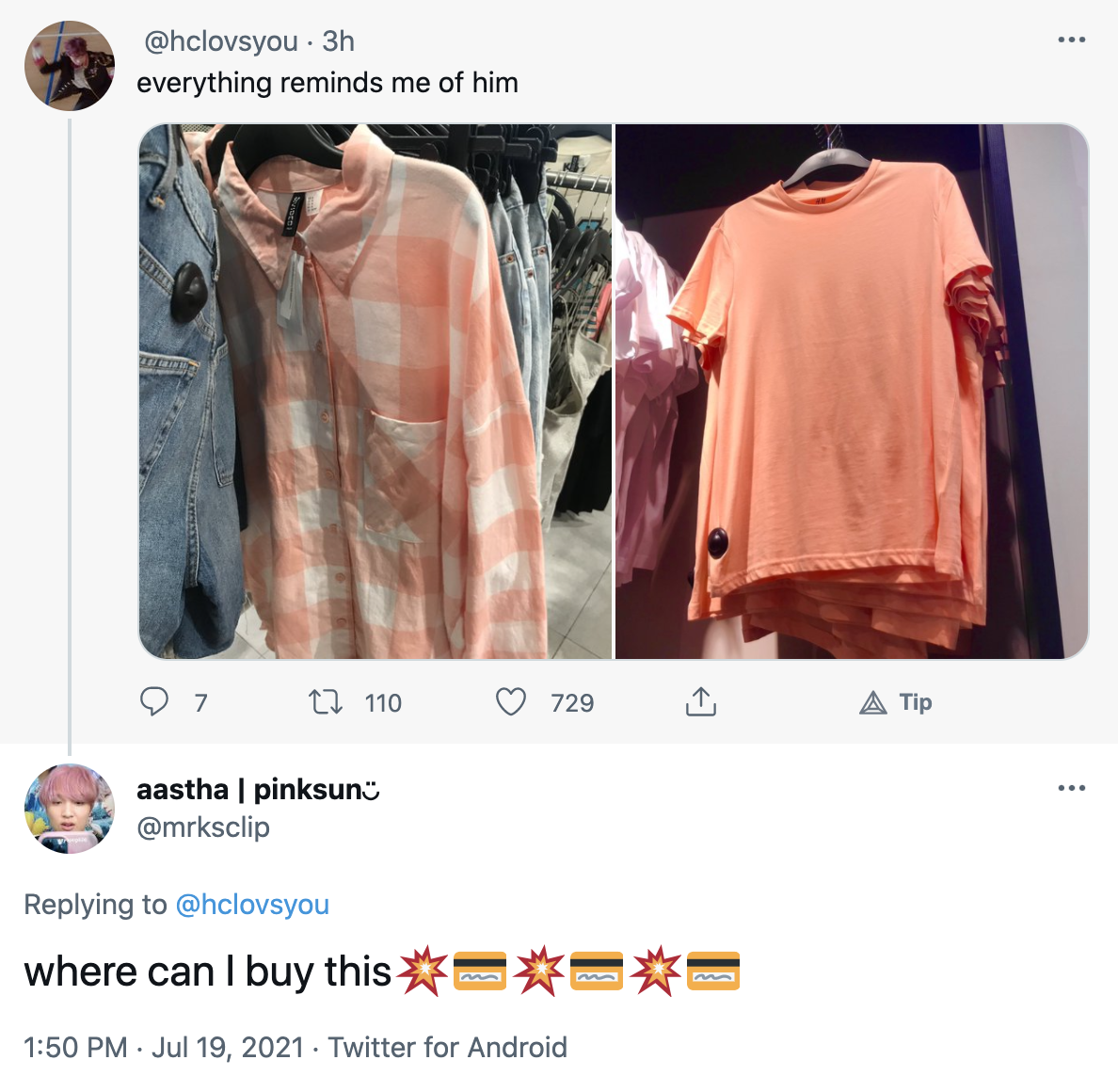 And this.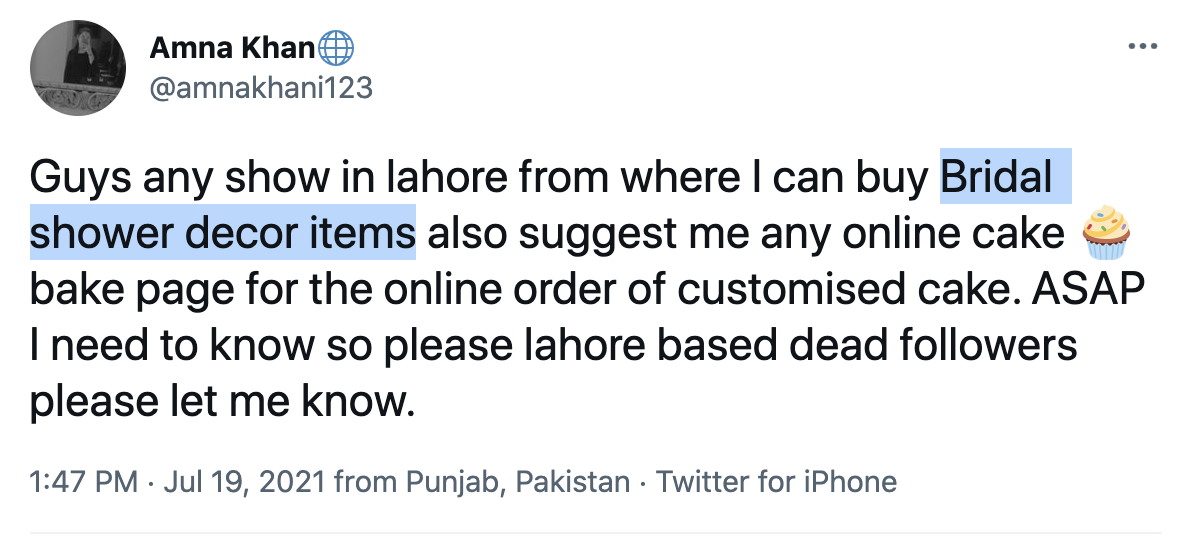 Advantages of Dropshipping
Let's look at some of the advantages of dropshipping and why is it better than other eCommerce models.
Low Risk
Since the dropshipper is not stocking any products in bulk, the risk of wastage or un-selling doesn't happen. This is particularly useful in the case of perishable goods such as eatables or products with low shelf life. Moreover, the volatile nature of the market poses the risk of certain products losing demand.
Dropshipping is super easy to get started and requires only minimal management. But the profit margins are huge, unlike other eCommerce business models.
Low Investment
One of the advantages of dropshipping as your retail strategy is the low investment associated with it. Setting up and maintaining an inventory of products can be a costly affair, especially while scaling up.
For an entrepreneur who's starting new, this could be quite overwhelming. They can instead, switch to dropshipping and use that investment for marketing or customer acquisition.
With Dukaan, you can create your dropshipping store for free!
Flexibility & Convenience of Operations
You can set up an online store and run it anywhere across the globe. The physical location of your store has nothing to do with where your suppliers are located. This is particularly important because a lot of risk and money is involved while dispersing products to a warehouse.
Scope to Test Waters & Iterate
The possibility to test the success of certain products and retract the non-performing ones is a great advantage that any entrepreneur can leverage. However, having a full-stocked inventory does not help in this case. On the other hand, dropshipping resolves this issue.
Product & Inventory Diversity
Since the inventory is not fixed in the case of the dropshipping model, there's higher scope to include a multitude of products and make your inventory diverse. In this manner, it's easy for you as a dropshipper to scale the business as and when required.
Ease of Setting-up
There are many platforms out there that help you set up your online store easily. And, we have already covered some commonly used e-commerce platforms in the previous sections. In addition, these platforms help you stay connected with suppliers easily and keep tabs on the status of each order as well.
Disadvantages of Dropshipping
The other side of the coin. Dropshipping needn't always be a dreamy affair.
The following are the things to keep in mind and overcome, should they come your way.
Lower Profit Margins
You save the inventory cost, yes. And, you earn a profit from every order you pass onto the supplier from the customer. However, this margin isn't considerably impressive since the majority of the income goes to the supplier.
For example, if a customer pays you Rs 300 for a product that you get at Rs 250 from your supplier, your margin is just 50. Not that it's bad. However, to get a good number as your profit margin, you'll have to really go aggressive with orders. This may not be possible for many dropshippers, especially ones specializing in competitive niches. If not you, the customer goes to someone else who offers it at an even lower price.
Reduced Exposure
The brand visibility when you opt for dropshipping is significantly lesser compared to opening your own online store and running the show. Like I'd mentioned before, customers are likely to think of the platform over a brand; unless they are big shots. If you're looking to expand and evolve as a brand, this could be a major challenge in your marketing efforts.
Wrath & Furious: Customer Edition
Wrath & Furious- I, II, III… it could go on and on just like Dominic Toretto and team. Even if the supplier makes an error, the customer would turn to only you for clarifications and support. You are at the receiving end of things. Very often, you could stumble across bad suppliers who put you in this place. Consequently, you could end up with some bad reviews which can avalanche to destroy the credibility and reputation.
Volatile Inventory
The suppliers you connect with will most probably have many other dropshippers who offer similar products as yours. There could be days where the inventory runs out of products and it could have a domino effect where you could lose a visitor and a potential order. Moreover, it could be a challenge to keep a close tab on the available products, their quantity, and furnish that information to your customers.
Legal Troubles
Although not common, we thought it'd be good to include this in the list as a fair warning. Remember when we said to cherry-pick your suppliers? It's not just about product quality. If your supplier is involved in any illegal activity as a part of business, as a vendor, you could be held liable too. Maybe not all the time, the risk still persists. I needn't reiterate the hassles of lawsuits.
Now, let's take a look at some of the best-known dropshipping platforms. We'll cover more in the upcoming blogs so consider them as a brief overview.
How to start Dropshipping with Dukaan
Stats by Torchbankz tells us that,
84% of eCommerce retailers cite the initial stages of finding and securing a good supplier to be the biggest obstacle to getting their business going
66% of online shoppers will buy from your competition if they offer more shipping options
We understand that it can be tough for an e-commerce entrepreneur, and this is exactly why we'd love to do our bit to help your business take off.
Let's see how!
Set up your Dropshipping Business quick!
Download the Dukaan app or use the web version. Sign up and enter the details.
Enter the name of your business and the category, upload pics of your products and your store is ready!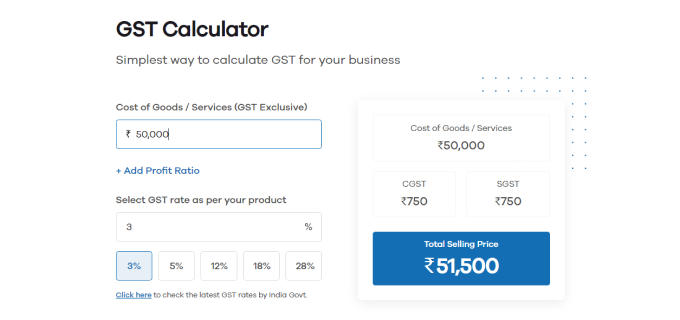 Set up your bank account details so that you get paid instantly on delivery.
If you have suppliers' information, like product pictures, details, etc, add them to your store.
Now promote your store like anything. Facebook Ads, WhatsApp stories (available within Dukaan itself), whatever channel you can think of that will give you customers.
Use the custom domain to share with your customers across social media platforms such as Whatsapp, Facebook, Instagram, or Twitter. Your customers upon visiting the link will be able to see the listing and place their orders.
Sit back, relax and enjoy the sales.
FAQs
Is dropshipping legal?
Yes, dropshipping is legal in most countries. However, you might want to check whether the products you're selling are legal or not and follow the rules of the country you're in.
Is dropshipping worth it?
Dropshipping is an excellent business model to make huge profits with eCommerce. It is definitely worth it, provided you know how to run it efficiently.
How to make money dropshipping?
Choose a product with a big margin. Choose a reliable supplier who will handle shipping. Promote the business like anything.
How do I become a dropshipper?
To start dropshipping, create an online store, find a product and a supplier, list the products on the store and promote it on social media. This is the easiest way to become a dropshipper.
How profitable is dropshipping?
Dropshipping is a very profitable online business model, in fact one where you can get up to 50-60% of profits.
How to start dropshipping for free?
You can start dropshipping for free by choosing to start an online store with apps like Dukaan which are free to start.