Getting visitors to your store is one thing but converting them to customers is another beast. Here are some tips to convert more visitors to customers on your online store.
We all understand that a lot goes into launching and building an eCommerce business.
You got to decide the best eCommerce platform, set up your store, and start sending visitors to your store. You may think, that's it – I'm off to build a great online business.
But let's admit, there's more.
Today, there's so much competition that you need to work hard to get your store noticed. And many brands are launching their online store, so it's only getting tougher. Keeping this in mind, here are some do's and don'ts when it comes to encouraging customers to buy items from your website.
What is a "conversion"?
When people make a purchase on your website, it's called a conversion.
But conversion doesn't just happen: you need to optimize your store so that more visitors "convert" to purchases automatically. This process is called Conversion Rate Optimization (CRO).
In order to find your conversion rate, you need to take the total number of orders divided by the total number of store views. For example, if 100 people visit your store and you get 1 order, your conversion rate is 1%.
Why Conversion Rate Optimization?
Here I want to show you how focusing on conversion rate optimization can improve your online business.
Let's say you sell shoes and your product price is Rs. 500. You get 5,000 views on your store every month, and your conversion rate is 1%.
So how many customers would you have on average every month?
Customers (conversions) = 5,000 x 0.01 = 50
Sales = 50 x 500 = Rs. 25,000
Now say, what if you could increase your 1% conversion rate to 2%?
Let's do the math.
Customers (conversions) = 5,000 x 0.02 = 100
Sales = 100 x 500 = Rs. 50,000
Did you notice the difference? Just by improving your conversion rate, sales doubled. No matter the size of your business, it's important for every business to optimize its conversion rates.
Find the current conversion rate
To find your current conversion rate, you'll first need to make sure that you have Google Analytics set up for your online store. With Google Analytics, you can know the conversion rate for different product pages and the website as a whole.
In order to check the conversion rate for different pages, go to Landing Pages.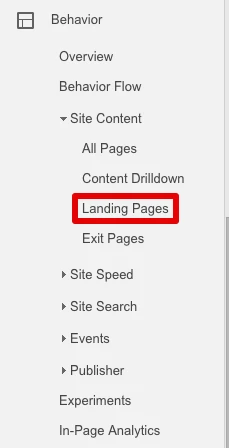 To get to Landing Pages, first, go to the Behavior section and then click Site Content.
To find your current conversion rate simply choose your website link as your initial page and then look for your products page under the Second Page section of your report. The small grey percentage that's listed in the Sessions section will be your conversion rate for the action.
You can use the current conversion rate as a baseline. After making changes to optimize conversion rates, you can see how much it has improved.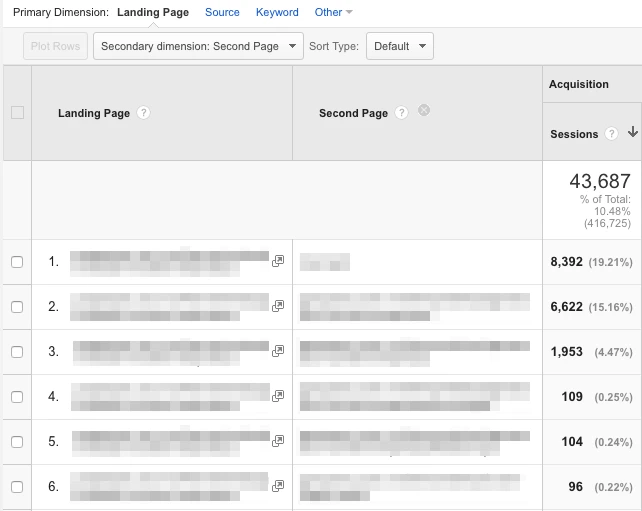 CRO tips to improve conversion
Conversion rate optimization is not a sprint but a marathon. Your website can never reach its full potential unless you try things to make the experience better for customers.
CRO is a continuous process of learning and optimizing. But, the "ongoing" aspect often gets ignored when talking about conversion rate optimization.
There's not a rulebook to get you instant results. But, we have compiled some tips to get you started with conversion optimization that you can try on your online store.
How To Get More Conversions On Your Online Store
1. Use high-quality images on product pages.
Here's a thing with online shopping – you can't touch or put on the product.
The best thing you can do is show a detailed image to let them know exactly what they are buying.
Make sure it has a clear focus on products and answers all your customers' questions. A well-built product page can boost conversion but a bad one can make customers drop off.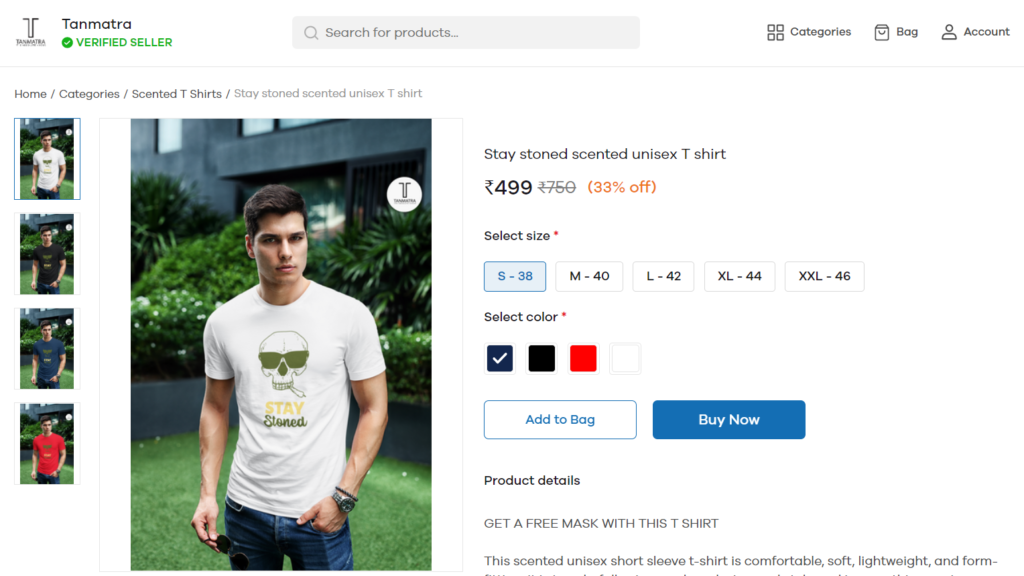 2. Offer Free Shipping
Everybody loves free shipping. Giving free shipping to customers can make it a lot easier for them to consider buying from you.
According to Accent, 88% of consumers would be more likely to shop at an online site if they were promised free shipping.
If you can't do free shipping on all of your items, offer free shipping on orders over a certain amount.
On Dukaan, you can set up free shipping or charges above a certain amount.

3. Create Urgency & Scarcity
Increasing urgency on products pages is a no-brainer if you're selling online. Creating a sense of urgency makes your customers take action now (i.e. buy from you). Nowadays, many companies use urgency-increasing techniques on their product pages.
However, you need to keep in mind that urgency and scarcity tactics will increase your sales when applied correctly. With that in mind, be sure not to overdo it. Too much focus on this tactic can make you look scammy, and that can obviously work against you.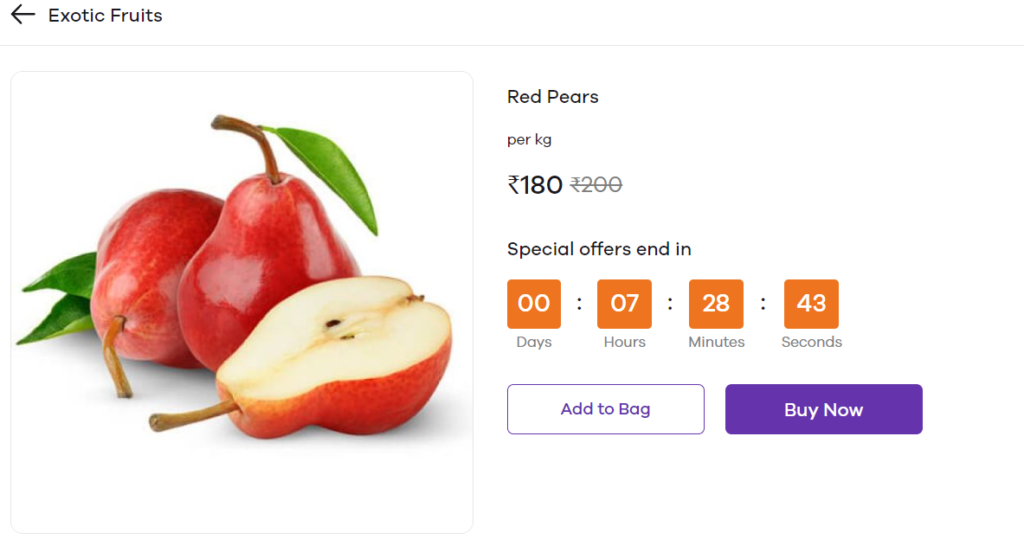 4. Change the Website Layout
Some of the time, it's the overall design of the store that's hampering your sales. The layout of the website should be easy to navigate for customers. When customers can quickly search and browse through your store, it takes away a lot of mental effort that can help you get more sales.
It's advisable you change your website's layout to a more user-friendly design and see how it impacts the performance.
On Dukaan, you have options to change the theme of your store without any effort. You can try Lightspeed Pro or Matrix Lite on your website and see what works best for you.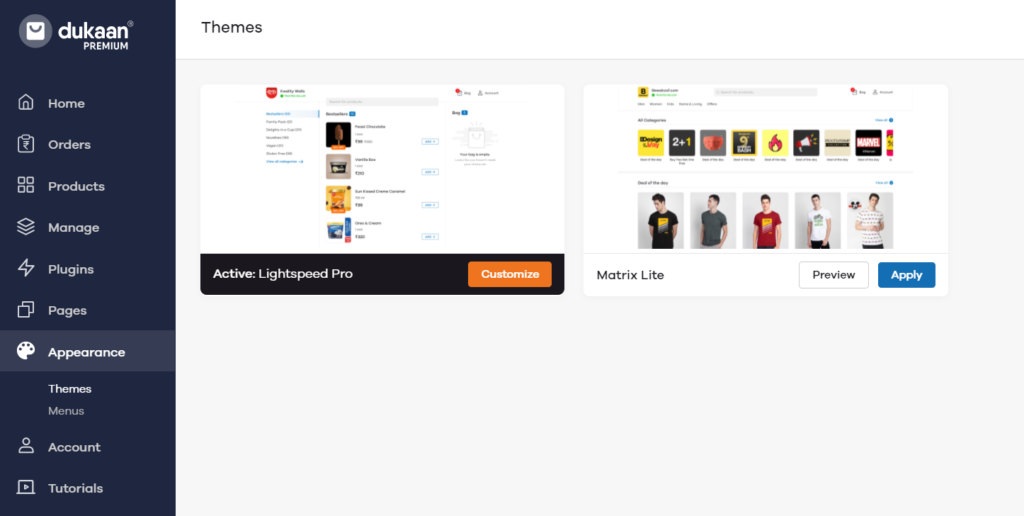 5. Use the live chat
Can the live chat increase conversion? Yes.
This research has found that one simple message can make a visitor 50% more inclined to become a customer, while a 6 message-chat makes them 250% more likely to become a customer.
When people are visiting your website and they reach out to you on live chat to ask for payment details or any offers, it means that they are interested to buy. Live chat not only answers their questions but also increases customer satisfaction.
This makes it crucial to have live chat support on your website. On Dukaan, you can do that easily with the help of Plugins. Now you can integrate Intercom or Drift Live Chat on your store with just one click and boost your conversion rate.

6. Using Discounts and Coupons as Incentives
Offering discounts can be a great way to increase conversions, offload excessive inventory, and increase customer loyalty.
Here are some ways you can use discount coupons to boost conversion rates:
Reward customers for first-time purchases
Offer a post-purchase discount
Offer special discounts on special occasions
Dukaan enables you to create discount coupons for your customers. You can do a lot with this feature, for example, create percentage or flat discounts, create discount coupons to reward selected customers, etc. To learn more about it, read this article.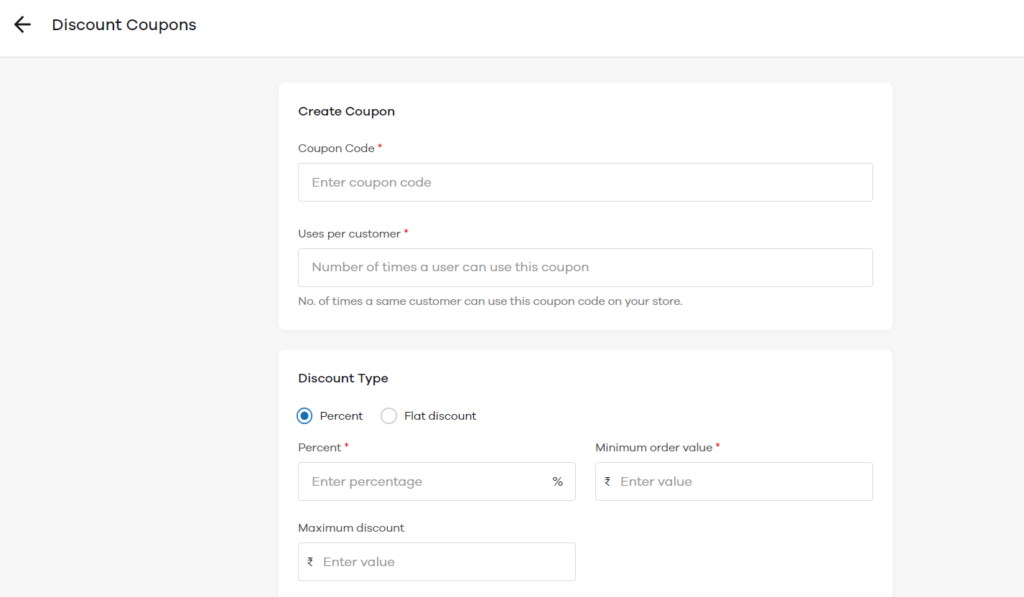 7. Use exit-intent popups
Popups convert your site visitors to leads and what's even more powerful is to exit popups. These popups display right when a visitor is about to exit your site and they have proven to be even more effective.
An exit popup is one of the highest converting methods because it plays on your visitors' behaviors. It acts as a trigger to get your visitors to act before they leave your website. For it to work, you need a messaging that fits the context.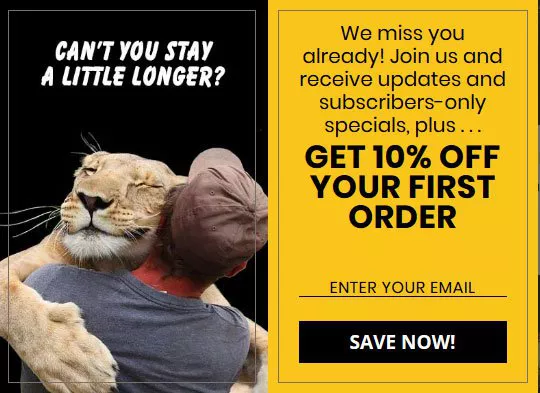 With Dukaan, you can create exit pop-ups easily by installing the Privy plugin. Privy enables you to do more than setting up exit pop-ups. You can also send email newsletters, cart recovery emails, order follow-ups emails and so much more.
8. Show Who's Behind Your Store
People like stories and stories build trust. Sharing a personal story about the brand or the founders boosts the website's credibility and gives a human touch. This can help improve your eCommerce conversion optimization, ultimately allowing you to get more sales.
You can create an About Us or Our Story page and tell people about your brand and what it stands for. Share with them anecdotes or about team members to make it more personal.
It's also important to understand that these pages are not about selling your products. Sell your vision to strike a chord with visitors.
Dukaan gives you the ability to create multiple pages on your store. With the help of Pages, now add pages to your store and boost performance. If you want to learn more about it, refer to this article.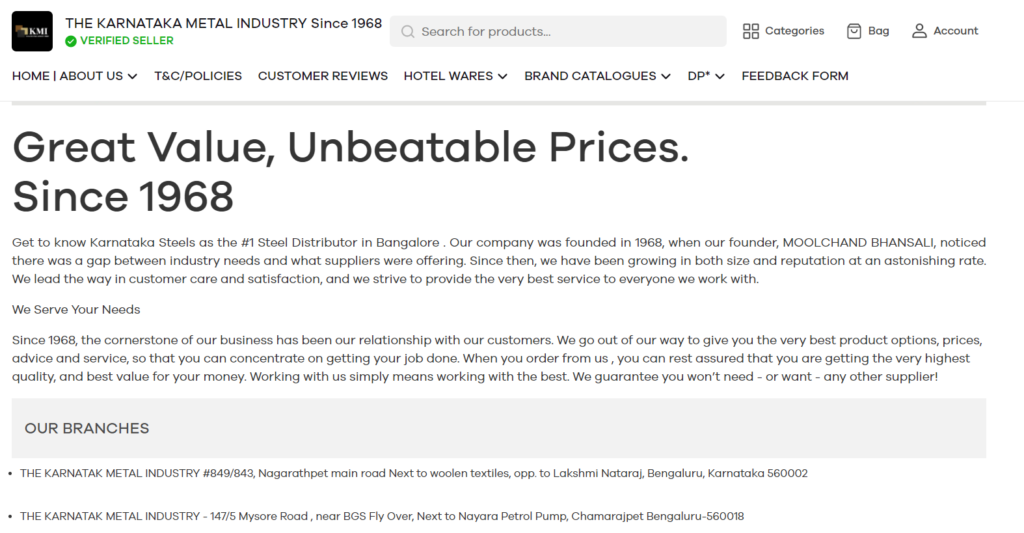 Conclusion: Start optimizing your website
It's time to optimize your website experience and increase conversions to get sales.
Now, you have tried and tested eCommerce conversion optimization strategies to test out. Implement them on your website and see what's working for you.
I'm again going to reiterate – always be testing.
If you've more questions about CRO, let me know in the comments section.