If the sizzle of a pan is music to your ears, if the smell of tadka is the best smell in the world, and if you enjoy serving delicious food more than eating it, you (might) have an amazing chef in you! And if you do, knowing how to become a Chef in India is a question that's probably on your mind.
The Indian restaurant and hospitality industry, which had a consumption value of over INR 2 trillion, has taken a beating owing to the pandemic.
But the food and catering business is also a business that will always be in demand, given any situational setbacks. Our country needs passionate chefs who view this profession more than just a high-paying, glamorous job. Becoming a chef in India, isn't an easy feat to accomplish. One has to be dedicated, and will have to work on turning existing challenges into opportunities, to establish a successful career as a chef in India.
The pandemic has only changed the ways in which restaurants operate. The demand for delicious/ restaurant-style, home-made food deliveries, in fact, never saw a decline.
How To Become A Chef In India
If cooking is a passion you have found early on in life, asking the right questions will help turn your passion into a lucrative business/ profession. You could also avoid making the common mistake of choosing the wrong courses and know more about how one can become a successful chef in India.
What Should I Study To Become A Chef In India?
You probably know this but to become a chef, no formal education is required. Yes, many chefs in the country are people who followed their passion, worked patiently, and rose through the ranks to become established chefs.
But that doesn't mean the question, "what should I study to become a chef?" is irrelevant. There are many professional culinary courses being offered by private universities, and institutes that can help you become an expert in culinary art. Some of the best chefs in the country are culinary school graduates.
Reputed institutes like Institute of Hotel Management (IHM) offer a three-year long degree course in Hotel Management.
There are 3 ways to become a chef in India:
Get formal training and education
Get experience working under a reputed chef
Start working as an independent chef
1. Experienced Chefs
They are mostly self-taught, and may lack a professional degree
Majority of their learning comes from working under accomplished chefs in various positions
Requires dedication and perseverance as it takes longer to become a chef purely through experience
2. Trained Chefs
You may also opt for a formal education to become a chef, for which you need to have the following educational requirements:
Higher Secondary (10+2) – you need to have passed your higher secondary education to pursue culinary courses
Get into Culinary School – you need to enroll into a culinary school to complete a 2 or 3-year diploma or degree course. These courses are excellent for covering the basics of cooking and imparting theoretical knowledge on culinary arts.
Become a Master – if you have a Bachelor of Arts (BA) in hotel management, you can choose to study further and get a master's degree. This will increase your chances of landing a good opportunity early on in your career.
Practical Work Experience – nothing like rolling up your sleeves and getting to work. After all your formal education, the next important step is to score an internship or a full-time job in a professional kitchen under the supervision of an experienced chef. Most of your learning will happen there, and you will be groomed to become an outstanding chef.
3. Your Own Restaurant Business
Many naturally talented chefs undergo formal training. They spend a lot of time learning on the job while dreaming of owning a restaurant one day. It's actually a lot easier nowadays with a lot of help and guidance available free on these online platforms. Working on a good business plan is vital to the success of your business.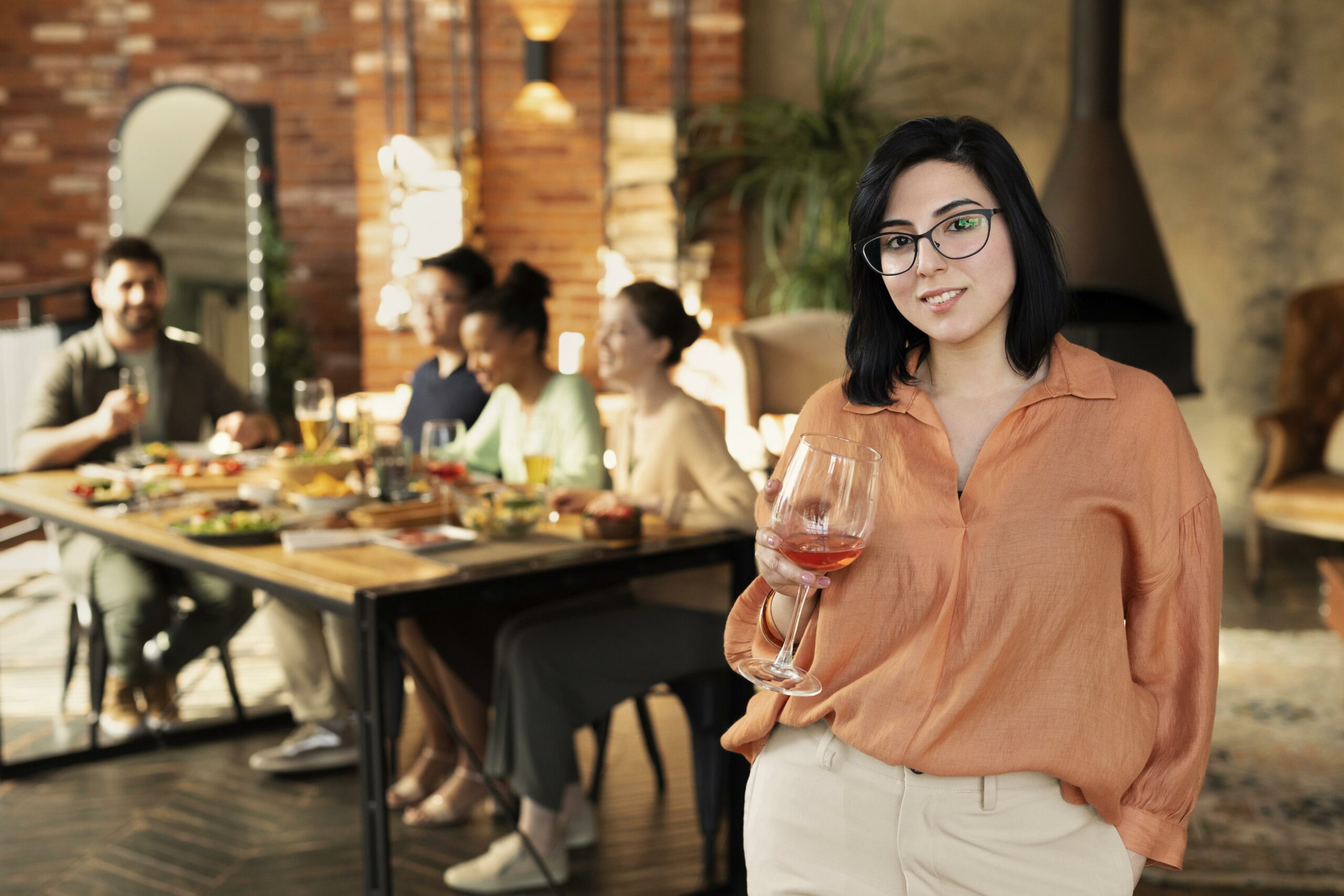 So, if you are thinking of starting a restaurant business, you can appoint yourself as the chef and then learn the best way possible – on the job!
What Are the Different Types of Chefs?
Surprised? All this while, you may have thought a chef is a chef, but the truth is, there are many different types of chefs. If you want to pursue this career, it's best to know all about the different specialities chefs can pursue, so you can make the best choice for yourself. Most likely, you will end up choosing one of these specialities in a professional kitchen, where there is a structure and hierarchy.
Let's take a look at the various chef specialities and what they do:
1. Head Chef
The head chef is the big boss. This is the top-most position in a professional kitchen. You need to get years of experience to reach this position. Here's what a head chef does:
Heads the kitchen management
Teaches preparation of food and improves cuisines
Teaches new chefs and cooks
Designs the menu for the restaurant
Responsible for procurement of fresh produce
Controls the whole kitchen operations and hiring
2. Sous Chef
The sous chef is the right-hand-person of the head chef. In case the head chef is busy with management, the sous chef is expected to step up and do the groundwork. Some of their responsibilities are:
Second-in-command of the kitchen, after the head chef
Highly involved in the running of the kitchen
Fills in for the head chef as required
Has to ensure the food quality is maintained
Supervises the cooks and the cooking methods being used
3. Chef de partie
Also known as the line cook or station chef, the chef de partie is responsible for a certain section of the kitchen. Their responsibilities are:
Manage and run a specific section in the kitchen
Teach and get work done from assistant chefs and cooks
Ensure high-quality food in the specific section in the menu they are responsible for delivering
4. Commis Chef
This chef is more like an assistant cook, who has to help out a chef with the cooking. Their responsibilities are:
Help different chefs with the prep and cooking
Learn and improve their own cooking abilities over time
Fill in for chefs in case of leave or absence
5. Specialized Chef
In the following section, there's information on different types of chefs based on cooking styles, cuisines, kitchen sections, and expertise.
6. Pastry Chef
Prepares desserts, pastries, and breads
They are in charge of the dessert menu
This position requires training or a degree in baking
7. Sauce Chef (Sauté Chef)
This position is mainly seen in restaurants serving French cuisine
Prepare gravies and sauces
May also prepare stews and soups
8. Fish Chef
Preps and cooks fish dishes
Responsible for buying seafood from local or non-local vendors
9. Vegetable Chef
Handles the prep and cooking of vegetables and starches
Large restaurants have multiple vegetable chefs
Is also responsible for egg and soup dishes
10. Meat Chef
Preps and cooks meat by roasting, broiling, braising, and other cooking methods
Responsible of getting quality meat from local retailers and suppliers
11. Pantry Chef
Preps cold cuts, salads, dressings, and hors d'oeuvres
Responsible for setting buffet lines
Assists head chef in training new chefs, and in cooking
Manages kitchen inventory
Responsible for setting buffet lines and centerpieces
12. Fry Chef
Specialized in frying
Mainly required in fast food restaurants
Prepares batter and marination
Prepares dipping sauces to be paired with fried food
13. Grill Chef
Prepares and cooks dishes that involve grilling
Mainly responsible for roasting meat/vegetables
Prepares sauces such as Au jus sauces which accompany meat(y) foods
14. Butcher Chef
Preps meat and poultry for different stations
Also responsible for seafood preparations
Qualities Required To Be Successful As A Chef
If you are treating the profession of a chef as just another job, then you might get disappointed pretty soon. There are certain qualities you need to have to be a successful chef. These qualities will help you grow and succeed in the ultra competitive restaurant industry. Here are some of those qualities:
Passion for cooking
A flair to experiment and innovate using various ingredients
Clear communication skills
Strong management skills; ability to focus on the big picture and the everyday activities
Confidence and leadership skills
Creativity, especially in food presentation
Time management skills
Ability to multitask
Eye for detail
Stamina and the ability to work long hours
A learning and developing attitude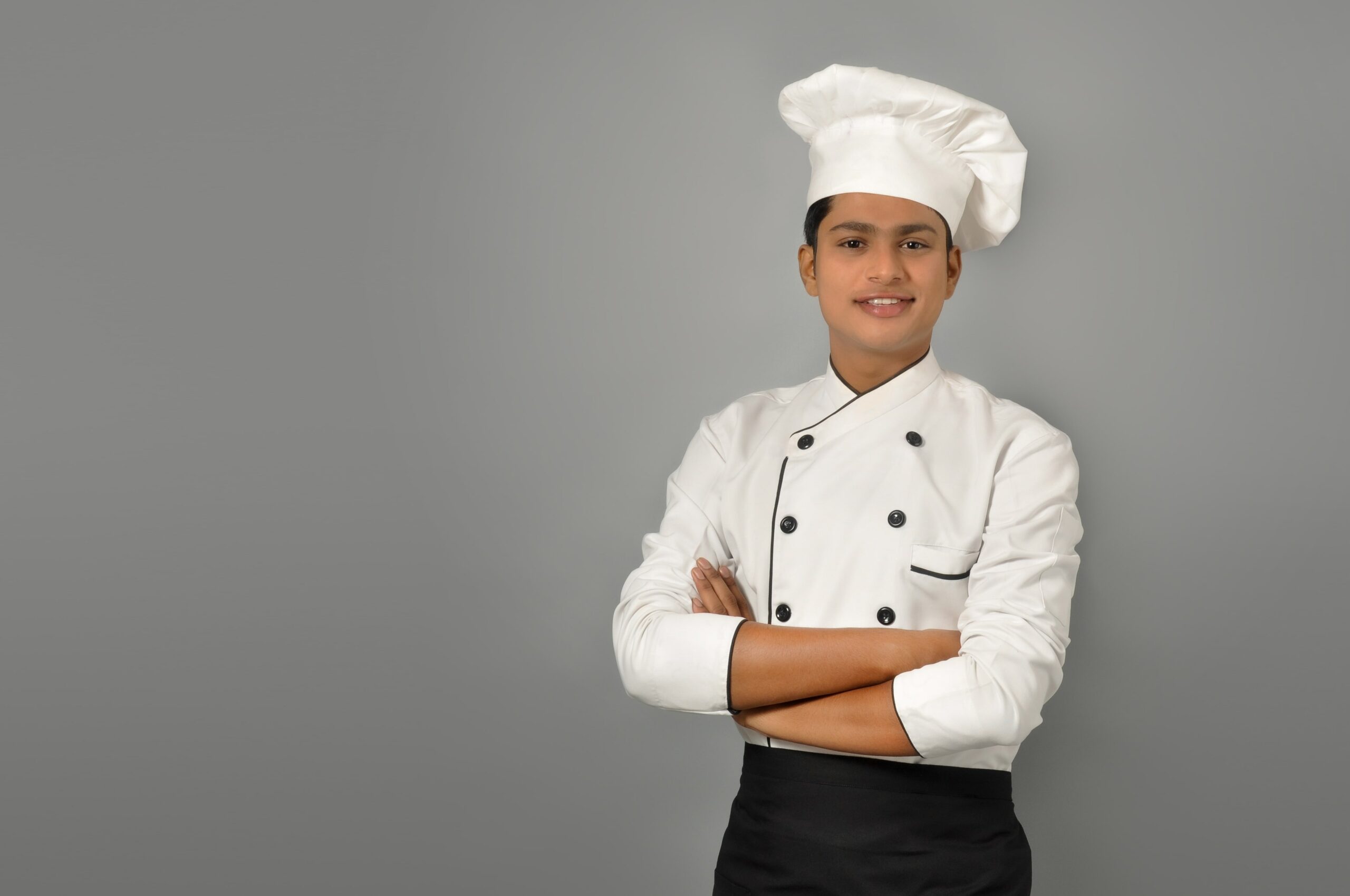 While we have covered everything on how to become a chef, your passion for becoming a chef is the critical ingredient. If cooking is your passion then it will be a lot easier to become a successful chef, at a faster rate.
FAQs
What is the salary of a chef in India?
Culinary school graduates start as trainees and are paid in the range of INR 7,000 - INR 10,000. The average salary for a chef in India is INR 16,362 per month. The pay scales increase with experience. Chefs working in high-end restaurants draw up to INR 50,000/- a month.
Is cooking a good career in India?
Yes, it's considered an art and many youngsters are showing an interest in mastering this art. Though the pandemic has slowed down the travel and hospitality industry, the demand for good restaurants and hotels is here to stay. There is a massive demand for people who can cook. If you love to cook and are willing to put in the work, having a career as a chef is a fantastic choice.
Who is the no. 1 chef in India?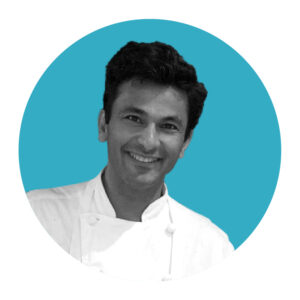 Chef Vikas Khanna has been at the top, not only in India, but internationally as well. A Michelin star chef, Vikas Khanna's restaurant has won Michelin stars consecutively for 6 years. He is considered to be the no. 1 chef in India as well.