Are you trying to establish yourself as a successful entrepreneur in Himachal Pradesh? Here you will find 20+ proven business ideas in Himachal Pradesh to help you launch your entrepreneurial journey.
Himachal Pradesh is fast emerging as a state with unlimited potential for new businesses to thrive. In 2022, the gross state domestic product (GSDP) had increased 3% YoY to INR 1,72,174 crore. In 2021, businesses across Himachal had exported goods worth USD 1,661.89 million
The government is extending many fiscal incentives, loans at low rates with more repayment time, and subsidies to promote businesses under 2017's Industrial Policy. Tourism contributes about 7% of GSDP, and with millions of tourists visiting the state annually, the scope for monetizing in this sector is immense.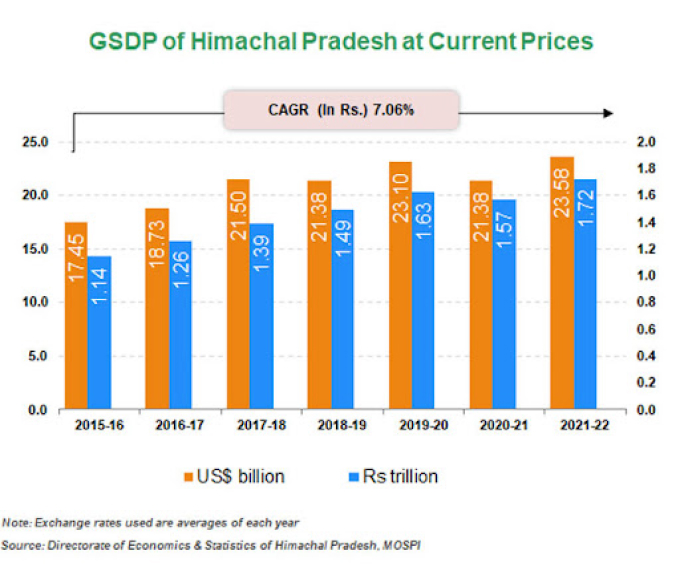 As part of the start-up India initiative, the Himachal Pradesh government offers gumptious entrepreneurs incentives. A consolidated sum of INR 25,000 is being paid monthly to innovative start-ups for one year as a sustenance allowance.
Incubation centers have been set up to offer support and mentoring services to budding entrepreneurs free of cost.
People in Himachal Pradesh are business-oriented and can quickly capitalize on opportune ideas to build their brand identities. Here are some amazing business ideas that you can transform into successful ventures.
Business Ideas in Himachal Pradesh
Glance through these business ideas and build your own enterprise with the right strategies and resourcefulness.
1. Start a Tourist Guide Provider Service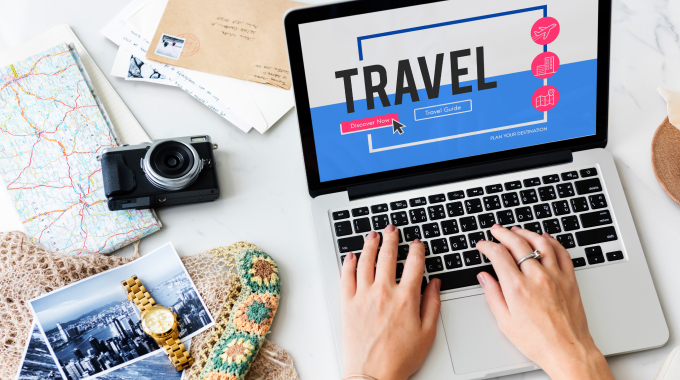 Himachal Pradesh is a nature's paradise. Both national and foreign tourists flock to various places like Shimla, Kinnaur, Kufri, Dharmashala, Khajjiar, etc., to enjoy the raw attraction of untamed nature.
Many tourists seek well-spoken and knowledgeable guides who can help them explore the attractions better. You just need an online booking portal to accept orders and a fleet of courteous local guides to get your business on track.
2. Start an Organic Food Store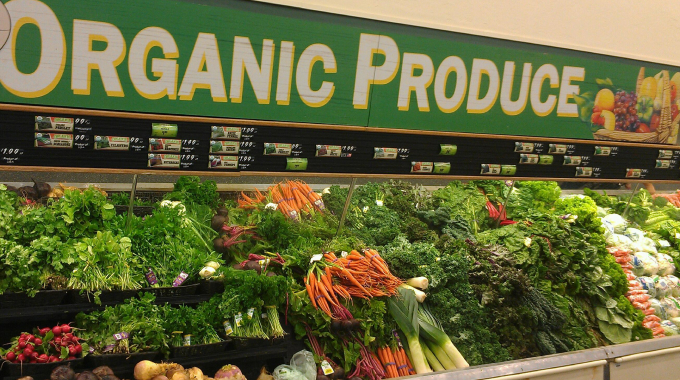 Himachal Pradesh is blessed with fertile soil, mineral-rich stream waters, and domestic livestock whose dung act as natural fertilizers. All these make growing organic food very easy.
People today are more conscious about health than ever before and prefer organic food to stay disease-free and agile.
Start an organic food store and experience high demand for nutrient-rich products grown with traditional farming wisdom from day one.
You just need an online outlet and a place to store food items. You may directly source the products from the farm upon receiving orders.
3. Build an Online Store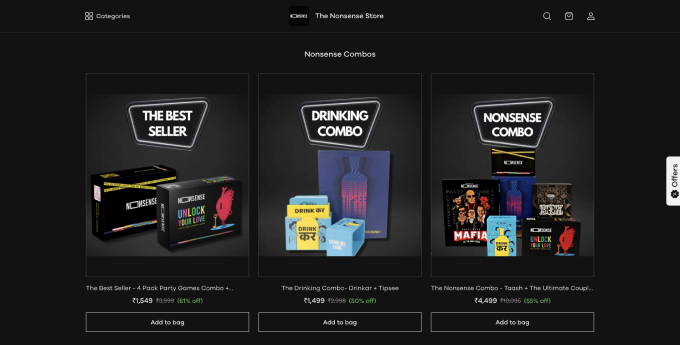 In this era, smartphones and handheld devices with internet connectivity have become commonplace. Thus, the online platform is the best place to start your business.
Build an online store and begin tantalizingly showcasing your products or services with clarity on details from all perspectives.
Nothing can stop you from becoming a successful entrepreneur, and orders will start arriving in a constant stream. Are you perplexed about how to begin an online store hassle-free?
We recommend some of our highly researched pieces to get you acquainted with the online business set up.
Watch this video to get started with building your very own online store.
4. Start an Inter-State Fruit Export Center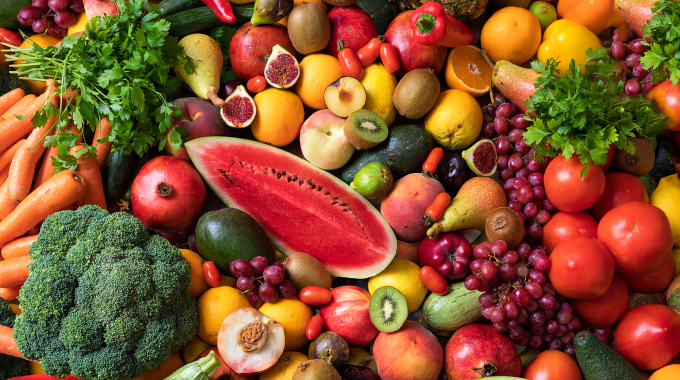 Himachal Pradesh is home to many exotic and popular fruits which people are crazy about across India.
The Kinnaur slopes, Mandi, Kullu, Shimla, and other places have balmy weather suitable for prolific growth of fruits like apples, Galgal, Persimmon, pear, purple figs, sweet peaches, apricot, pomegranate, etc.
Staying in the apple basket of India, it is wise to start an inter-state fruit export center to build your business gradually. Have an online portal for showcasing fruits and their prices and accepting orders. Soon, an avalanche of orders will give momentum to your business.
5. Start an Ornamental Plant-Selling Center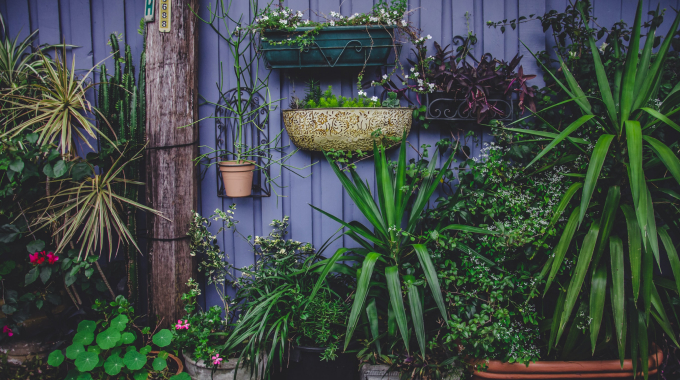 Ornamental plants present an excellent business opportunity if you can source them from good nurseries.
Their demand has grown significantly as they prove useful in landscaping, accentuating the inherent beauty of home décor or complimenting the affluent lifestyle of the people.
Start your business by selling local ornamental plants like Brownea Ariza, Bamboo Yellow, Croton (Potted), Calathea, Champa, Dianella, etc. Your order book will soon swell, amplifying your ROI.
6. Start an Exotic Gift Shop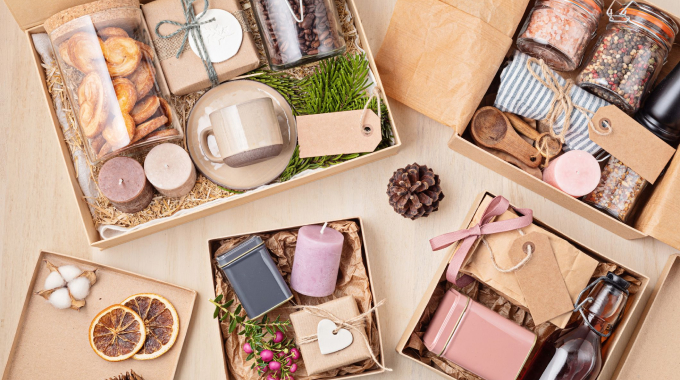 Himachal Pradesh experiences footfall of tourists all year-round. The majority of them want to take back souvenirs that can serve as memories to be cherished for long. This throws up a lucrative opportunity to capitalize on.
Build a collection of unique articles like local handicrafts, antique items, etc., that can capture the attention of tourists. An online shopfront will help immensely as people on the go can browse your collection.
7. Start a Restaurant Offering Local Delicacies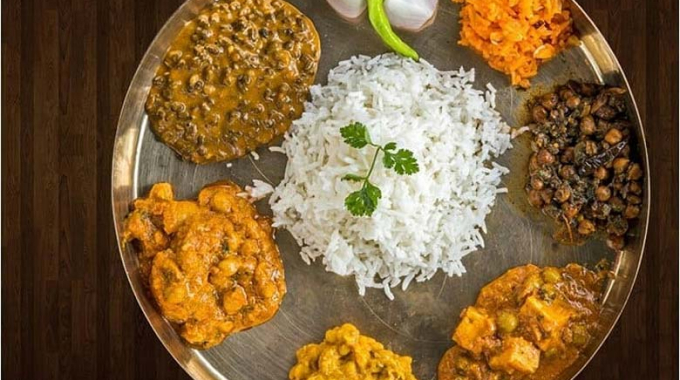 The flavor of savory dishes wafting through the air can attract even uninterested customers to your place.
So, if you are raring to start a business on a low budget, consider running a restaurant that serves local delicacies like Siddu, Madra, Bhey, Aktori, Dham, Tudkiya Bhath, or Chha Gosht.
Start on a small scale and as your popularity grows, expand the restaurant. A roadside location will be perfect. Have an online presence so that people from other states know beforehand where to get mouth-watering local delicacies.
8. Start a Tour Service/ Vehicle Rental Business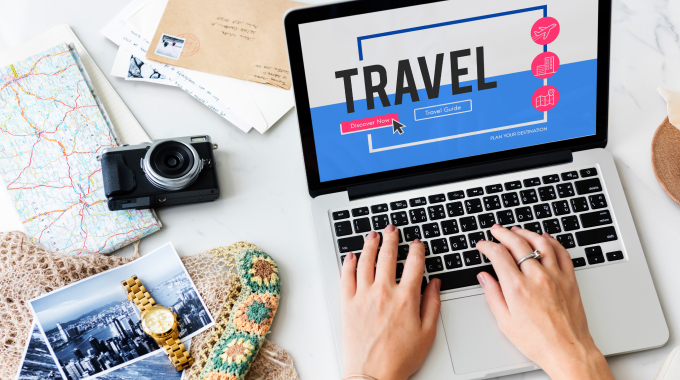 Most of the tourists who visit Himachal Pradesh are unaware of how to prepare their itinerary at optimum cost to cover major locations within a short time.
This ignorance can be a source of steady income for you.
You can start a tour service to help the tourists out. On a low budget? Don't worry. Enter into strategic partnerships with hotels and tour agencies to facilitate the best packages for tourists.
You may also consider starting a vehicle rental business where you can liaise between vehicle owners and tourists.
9. Become a Freelance Photographer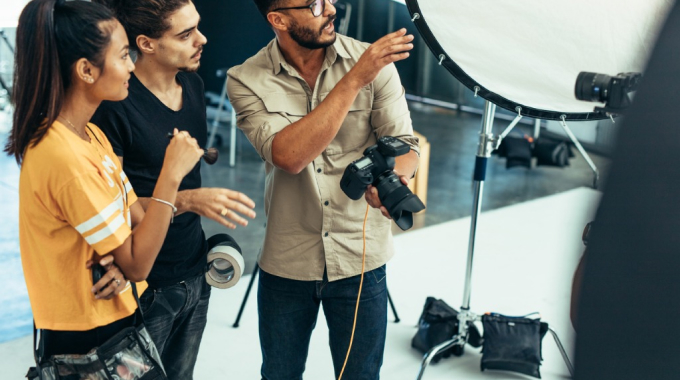 If you have a passion for photography and know the tricks of putting the camera lens to optimum use, you can start a business of offering freelance photography services to tourists.
Many want to take back vivid memories of their vacation in the form of scintillating pictures captured against spectacular backdrops. They would be willing to hire you for a decent fee.
Hone your skills of taking amazing pictures from unique angles. You are sure to get paid well.
10. Establish a Real Estate Agency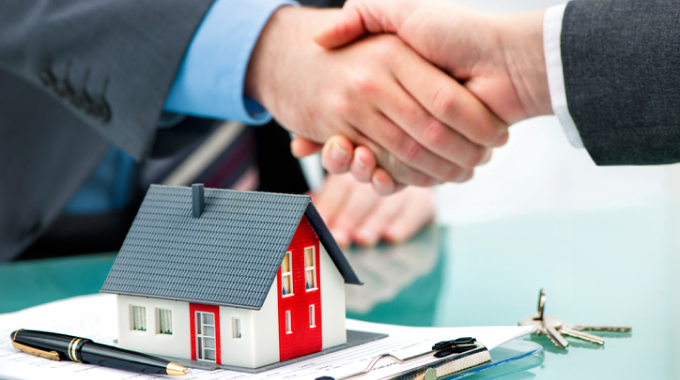 In Himachal Pradesh, recent changes in the government policies regarding real estate have renewed the interest of many buyers in owning land, shops, or apartments in this beautiful state.
You can bank on this by starting a real estate agency through which you can create an interface between prospective buyers and commercial properties.
Get an online portal for your agency and equip it with lifelike virtual walkthroughs of properties put up for sale. You will undoubtedly attract attention, and your business will be on an upward trajectory.
11. Open a Beverage Shop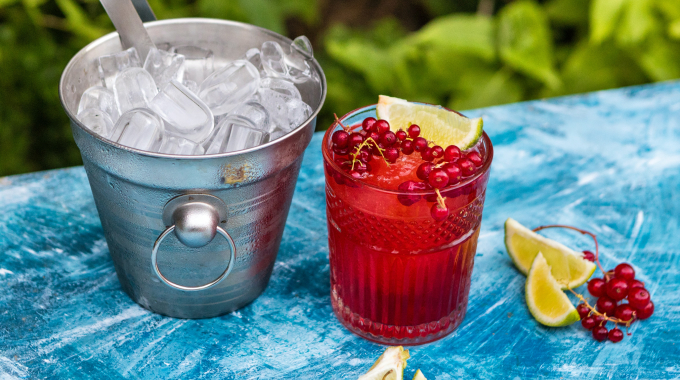 After a day of hectic sightseeing, most tourists would want to chill out over bottles of cool, refreshing, and invigorating beverages. Commoners, too, won't be able to resist the beckoning of flavored beverages.
Choose a conspicuous location and start your beverage serving outlet. Keep a good collection of non-alcoholic cold drinks, smoothies, sodas, and Himachal's peculiar beverages like fermented Sur, Angoori, etc. At the end of the day, the collection from your shop will be your heart's delight.
12. Build a Mushroom Shipment Center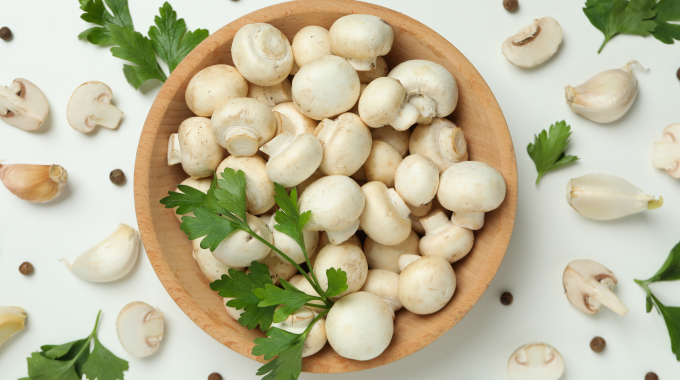 Hill-grown mushrooms, particularly the button mushrooms of Himachal, are a hot brand. Solan enjoys the honor of being India's 'Mushroom City.'
The government also provides high subsidies for promoting mushroom farming in the state.
Start a mushroom shipment center and earn consistently good commissions and regular orders.
All you need is to enter into an agreement with mushroom farmers and packaging units to ensure that orders are delivered on time.
You can make potential customers reach out to you through an online store.
13. Start an Inter-State Apple Shipment Center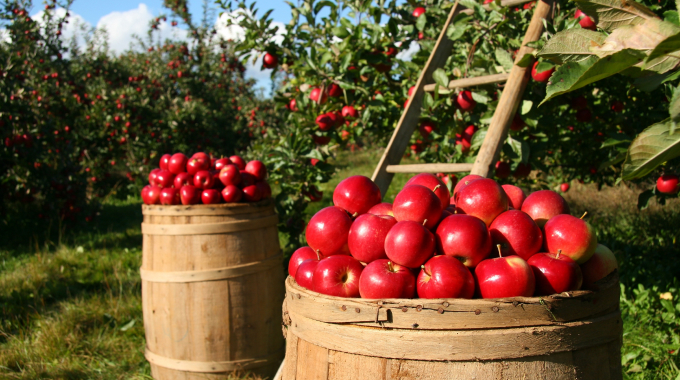 In Himachal Pradesh, India's Apple Garden, the best business proposition is to start shipping apples to other states.
People across India love the luscious tasty apples of Himachal Pradesh. Why not monetize this opportunity?
The high altitudes, snow, rain, and other favorable geographical conditions are conducive to farming apples with a long shelf life. Start sourcing apples from local farmers and, through an online store, book orders from other states.
Your business is bound to grow exponentially.
The below list of novel business ideas tailored for Himachal Pradesh will help you put on the cap of a successful entrepreneur.
14. Start a Translator Service for Foreign Tourists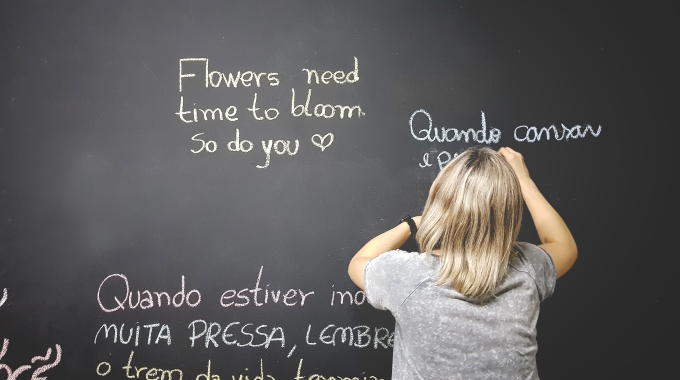 International tourists visiting Himachal often look for a local guide who can translate the dialect for them into English, French, or other languages.
You can bring together a few spirited local youths who are linguistically proficient in common foreign languages.
Put up a good online storefront where you can advertise your translational proficiency, hiring charges, and contact info for booking.
Soon, you will see foreigners milling around you to enjoy Himachal Pradesh's attractions in their entirety.
15. Open a Yoga Class Center in Nature's Lap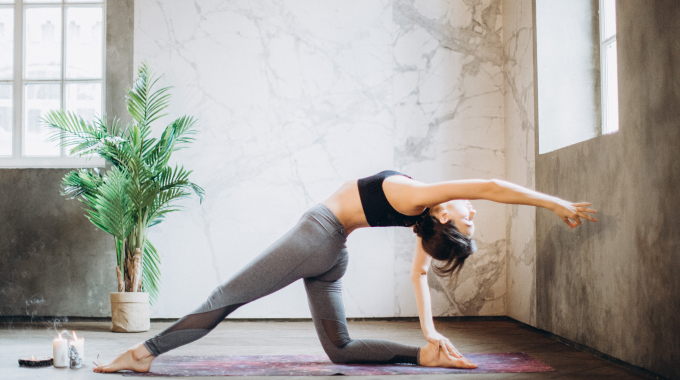 Himachal Pradesh is mantled by the snow-capped peaks of the Himalayas and prides itself on innumerable places where one can commune with nature.
Suppose you start a yoga class center in such a divinity-infused location, health-conscious people are sure to flock to your place to rejuvenate their body and spirit under the guidance of a trained yoga guru.
Start your center in a tranquil place that inspires divine thoughts. Your business is destined to gain momentum soon.
16. Start a Destination Wedding Facilitation Service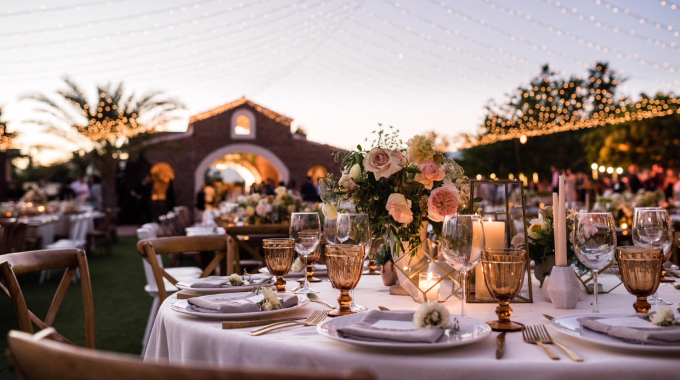 Himachal Pradesh abounds in resorts nestled in the lap of mountains, commanding spectacular views of the surroundings. From sprawling lawns to spacious halls, one can plan a destination wedding with grandeur in a private setting.
However, most couples wishing to tie the knot in such surreal environments are unaware of wedding venues.
You can start an online destination wedding facilitation service to help people book marriage venues with ease. With the help of service providers, you may monitor and ensure that the marriage gets solemnized hassle-free.
17. Start an E-Waste Recycling Center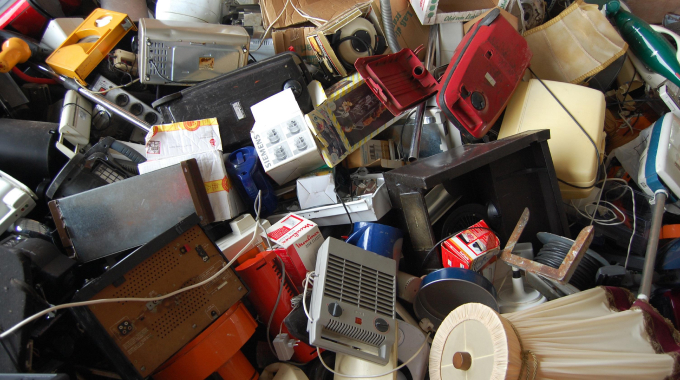 Having served its utility purposes, electronic and electrical products end up as environmentally hazardous wastes. In Himachal Pradesh, e-waste is a challenge as the safe disposal of discarded products is still a far cry.
The radiation emitted by e-components, the potential of battery blasts, and other hazards has mandated proper e-waste recycling.
This opens the door to a lucrative business. You can set up an e-waste recycling center with the help of IIT Mandi or other government-approved bodies.
The investment would be low as the government will offer a good subsidy on infrastructure. Once your business gets going, the ROI will startle you.
18. Build a Motor Vehicle Washing Center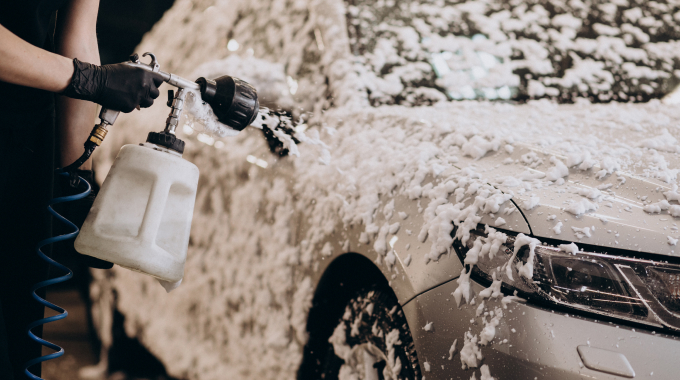 In Himachal Pradesh, many tourist vehicles make their way to popular destinations daily. Does this spark a business idea in you? If yes, you can capitalize on this by starting a motor vehicle washing center.
The distance vehicles of other states have to travel renders them dusty.
Your center will facilitate the washing of the vehicles and provide other optional services like waxing, polishing, and interior cleaning.
Don't forget to have your online store's address boldly displayed in front of the center so that satisfied drivers can recommend it to others.
19. Open a Food Truck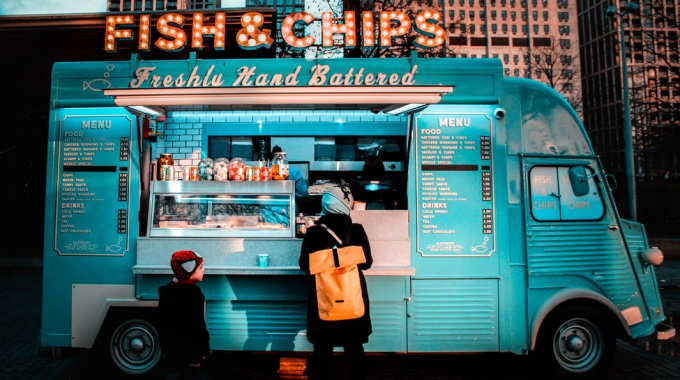 People all over like to eat something zesty that can tickle their taste buds. A food truck parked at a strategic location can bring you good profits daily in a state like Himachal Pradesh. This is because you can cater to both locals and tourists.
You may hire a food truck and a good chef with a small investment. Equip the truck with appropriate cooking apparatus, preparing delicacies, serving, and selling delicious items.
Focus on tangy fast food that goes down well with people. You can also have an online store for accepting orders for home delivery.
20. Start a Tax Consultancy Service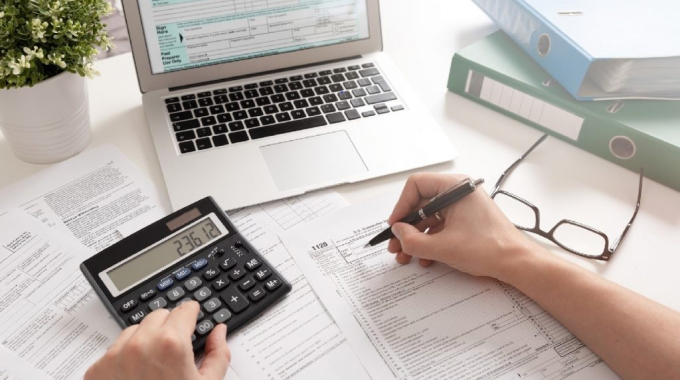 In Himachal Pradesh, the number of taxpayers is steadily growing. This can be attributed to some positive moves by the government that have generated more jobs and created more opportunities for businessmen and local farmers to become prosperous.
Many of them are still fumbling over the complex income and service tax structures.
You can open a tax consultancy service to offer help to these people who genuinely seek expert support to steer clear of tax-related issues.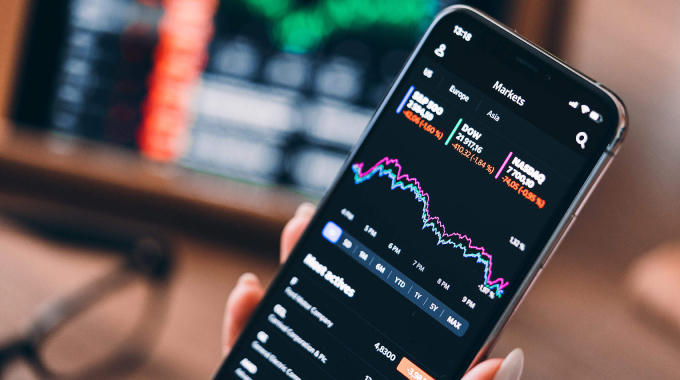 Everyone wants to get rich overnight. A stock market is a lucrative option that can materialize people's ambition in a relatively short time. Strike a strategic partnership with any leading stock broking company and start your franchise.
Traders would place bets on preferred stocks through your franchise, enabling you to make good commissions every trading day.
22. Start a Homemade Product Selling Coordination Service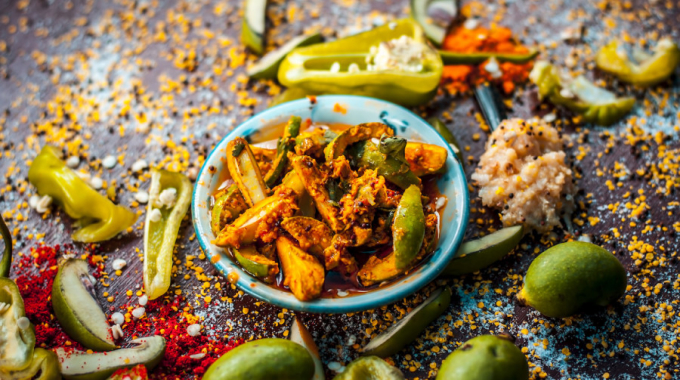 The demand for homemade products like pickles, fried foods, etc., has seen a surge in recent times. Their market has expanded significantly.
You can start an online coordination service through which you can accept orders for various products from customers and ship the same to their respective addresses directly from the production site or home.
As your reputation grows, you will never run short of orders. Grab this business opportunity before others to materialize your entrepreneurial aspirations.
How Can Dukaan Help You?
Himachal Pradesh is an attractive venue for new talents to showcase their entrepreneurial acumen by laying the foundation for successful businesses. Limitless opportunities await you, and success will knock on your door sooner with the right strategic interventions.
Dukaan helps ease the financial burden during the initial teething period of your business by offering a comprehensive online platform where you can set up your enterprise. Managing the business is simpler and more manageable with all the tools and facilities under one roof.
You need not take the hassle of building a brick-and-mortar shop, paying hefty rents, buying insurance, arranging for security, or shelling out other overhead costs. Just focus on what you are good at, and Dukaan will take care of the rest.
Hard to believe? Try Dukaan out now, and you will know that creating an online storefront and managing it is easier than checking your emails.
And the cost? Well, it is pretty nominal, keeping your budget unruffled.
Do check out other business ideas in different cities: