Are you looking for ideas to start a successful business in Jharkhand? Here are thirty practical business ideas in Jharkhand with low investment and high returns.
Jharkhand is blessed by nature with an abundance of mineral resources and scenic beauty. The pristine Adivasi villages thrive alongside collieries, manufacturing centers, and bustling cities. There are plenty of monetizing opportunities. One needs the connoisseurs' eyes and killer strategies to grab them.
Coal and uranium powers the thermal plants and nuclear reactors of the nation. The state sees the footfall of people from all over the country who have converged here to make a decent living. The breath-taking natural extravaganza competes with the best in India.
All these collectively throw open the floodgates of amazing business opportunities that can catapult you to heights of success.
The GSDP of Jharkhand is on an upward trajectory.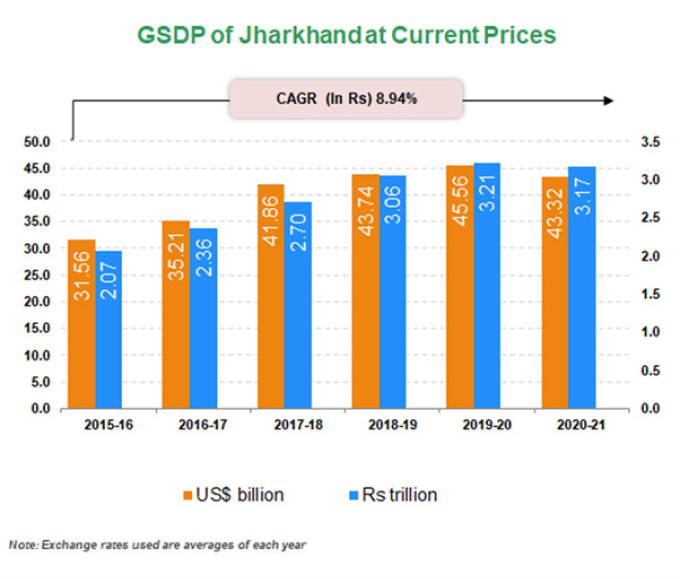 The prospects are rosy for any budding entrepreneur. Start your small business with a capital as low as 1 lakh and welcome prosperity with your hard work and strategic management.
Small Business Ideas in Jharkhand
These small but effective business ideas will get you into the shoes of an entrepreneur quickly.
1. Build an online store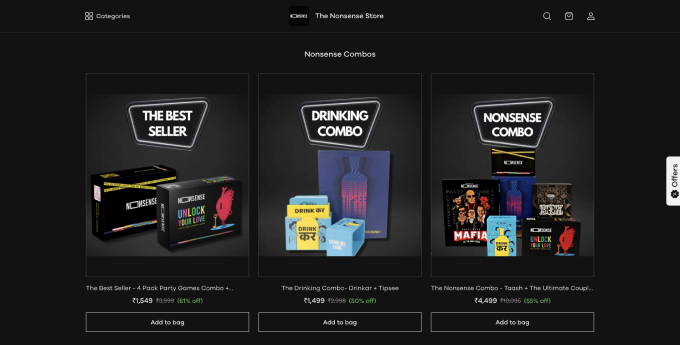 Jharkhand's residents are large-hearted people. They never skimp on things of daily necessity and don't shy away from splurging on objects that capture their attention.
You can monetize on this by building an online store. Through this, you may cater to the people's requirements ranging from essential items to expensive ones. You may consider offering services that relate to your neighborhood natives' necessities.
Confused about how to get things in place to start your online business? Dukaan can help you with that. Take a look at this video to start from scratch.
2. Start A Computer Training Center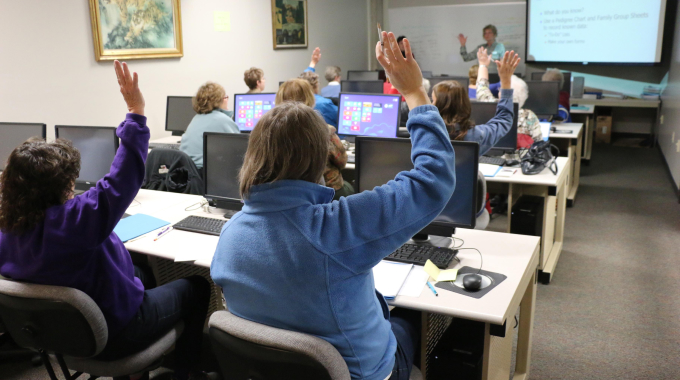 The computer training center demands one-time investment in devices and infrastructure but assures consistent profits over a longer duration.
In Jharkhand, the literacy rate is increasing significantly, and people of all strata are seeking hands-on competency in computer operation.
Start a computer training institute and experience steady enrolment by students and adults. The business will turn lucrative within a short duration after your initial investment gets offset.
3. Start a Food Joint for Serving Jharkhand's Gourmet Cuisines
Jharkhand's finger-licking and lip-smacking delicacies are still enigmatic to many. The irresistible flavor and savory dishes can help you build a business that will return rich dividends.
You just need to have a food joint in a conspicuous location and a local chef expert in preparing gourmet foods like Dhuska with Kudurum Ki Chatni, Konar Sag, Dubki, Udad Dal, Kurthi Dal, Litti-Chokha, Pitha, Khapada, etc.
To expand your business, consider launching a mobile app or website through which people can place online orders.
Read this article to find out some more interesting food based business ideas.
4. Start a Cold Storage Unit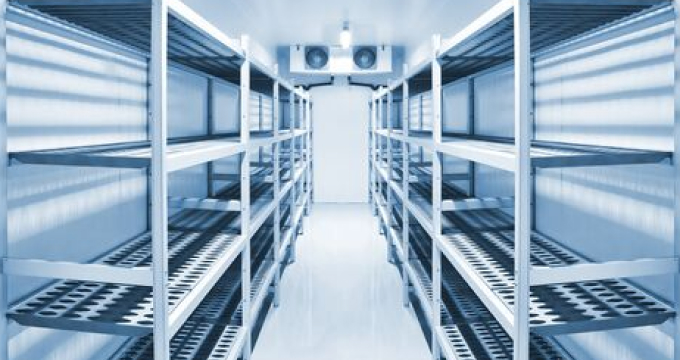 If you want to ensure a consistent stream of good income, consider setting up a cold storage unit. All major cities in Jharkhand, like Ranchi, Ramgarh, and Palamu, are located in close proximity to villages and agricultural lands. Over here, farming of seasonal fruits, vegetables, and fishes happen in significant volumes.
This has stepped up demand for cold storage or refrigerating units where perishable items can be stored for a longer duration. The existing cold storage is running short of space to accommodate the items. Business proposals will flow seamlessly once you lay the foundation for cold storage units.
This article will help you in understanding Inventory management in detail, which is crucial for this business idea.
5. Start An Inter-state Fish Export Centre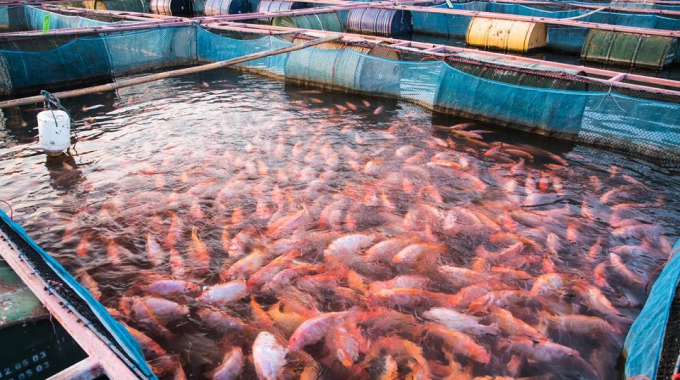 Jharkhand abounds in ponds, seasonal streams, rivers, and other water sources. This makes the land ideal for fish farming. The Jharkhand State Fishery Department offers financial assistance for people starting hatcheries and rearing tanks.
You can transform this into a rewarding business proposition by starting an inter-state fish expo center. Neighboring states of Jharkhand like West Bengal, Orissa, Chhattisgarh, etc., have a high demand for edible fish.
Start a commercial center where you can liaise with Jharkhand's commercial fish farmers and fish buying merchants of other states. This business will keep offering you good profits all through the year.
6. Start An Inter-state Fruit Export Center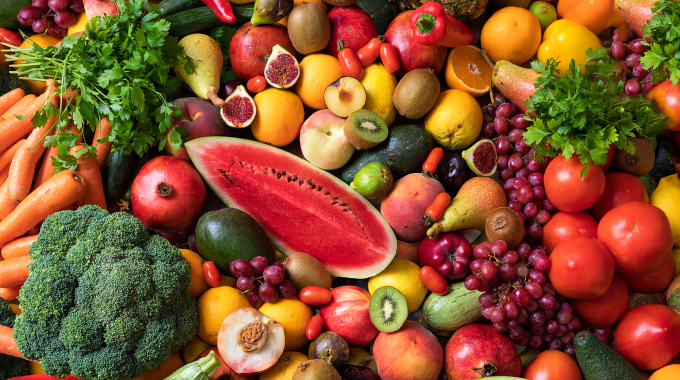 Do you know that many popular fruits with high nutrition value are grown in Jharkhand? Doesn't this spark a business idea in you?
Yes, you can set up an inter-state fruit export center through which you can liaise between merchants of other states and fruit farmers of Jharkhand. Guava, Jungle fig, Litchi, Banana, Mango, Jackfruit, etc., are commercially grown in Dumka, Ranchi, Hazaribagh, Gumla, Lohardaga, Deoghar, etc.
Your center will bring in customers to the local fruit growers, who generally have to sell their products at low prices. You can make some good money by leveraging your business tact by being the middle man.
7. Start A Local Handicraft Selling Shop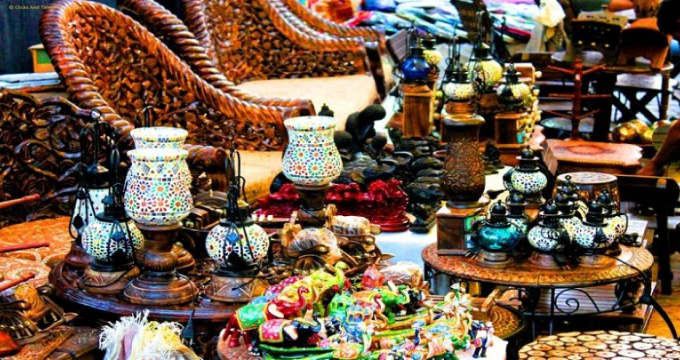 Artisans in Jharkhand are adept at making limelight grabbing handicrafts that compete with India's best. You can set up a shop where you will be sourcing handicrafts from craftsmen and putting them on display.
As your popularity as an exotic crafts seller soars, you will start receiving orders in large volumes that will be difficult to handle. You will also become eligible for government incentives for promoting local art.
8. Start An Industrial Safety Document Preparation Centre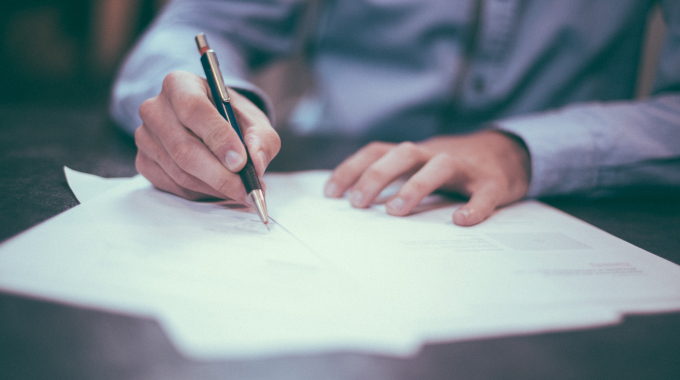 Jharkhand is an industrial hub. Jamshedpur is famous for Tata Steel, whereas Bokaro hosts SAIL's plant and thermal power units. CCL and BCCL manage different opencast and underground coal mines.
Other processing units beneficiate minerals like uranium, iron ore, mica, etc.
All industries require vendors to comply with stringent safety and statutory requirements. However, service providers often have to run from pillar to post to prepare standard safety documents (like Hazard Identification & Risk Assessment document and Job Hazard Assessment register). This is because there is a shortage of qualified professionals who can prepare these documents for them.
Start an industrial safety document preparation center, and you will be flooded with requirements.
9. Start A TMT Bars Selling Shop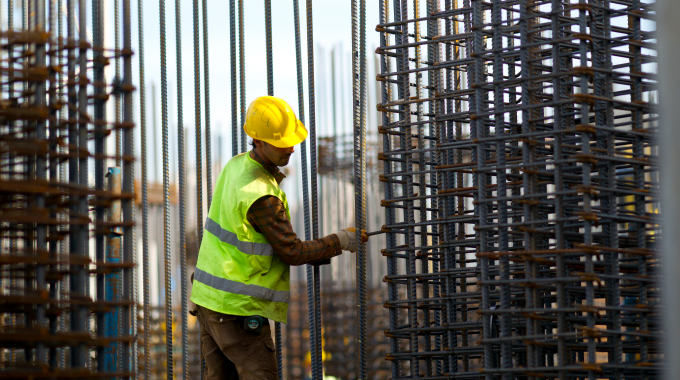 The construction industry is operating in full swing across Jharkhand. Cities are expanding, and rural areas are getting populated. Many government-funded projects are functional. Manufacturing or servicing plants are being erected at full pace to cater to the rapid industrialization-related needs of Jharkhand.
This has brought a surge in demand for good-quality TMT bars. If you set up a shop selling these bars, you will never run out of orders, provided you manage the business diligently.
10. Start A Labour Outsourcing Center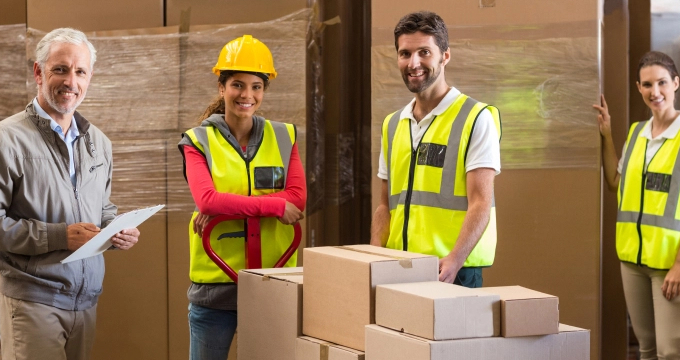 Industries, both large and small, are operating or being set up at a massive scale across Jharkhand. As a result, the demand for unskilled, semi-skilled, and skilled workers has increased unprecedently in recent times.
You can capitalize on this trend by starting a labor outsourcing center from where you will be sourcing laborers on a contractual basis to various industries. The commissions are hefty if you can ensure a sustained supply of sincere and well-trained workers.
11. Start A Fast Food Center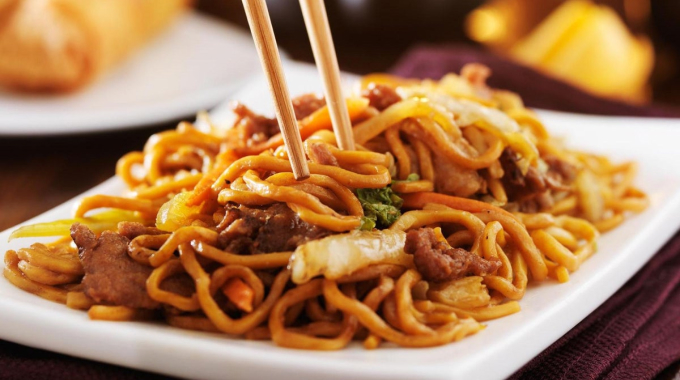 This idea may seem trite, but its potential is unbelievable. People simply relish savoring fast foods that tickle their taste buds.
Set up a fast-food center in a prominent location anywhere across Jharkhand. Employ a cook who can quickly prepare zesty items. Start taking orders for home delivery. You will be amazed to find how fast your business will flourish.
New Business Ideas in Jharkhand
12. Start Alteration Service (Cloth Sewing)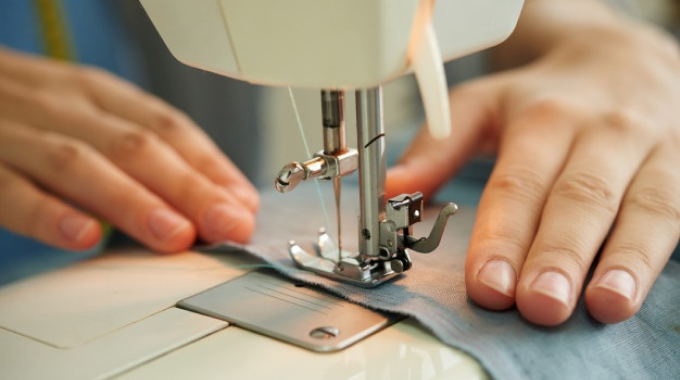 In Jharkhand, alteration service is still not being carried out professionally. You can turn this in your favor by setting up an alternating service center in a good location.
Rope in tailors who have good sewing skills and are aware of the sartorial tastes of people.
You can offer alteration services for casual or designer wears, school uniforms, professional dresses, cushion or home décor items, women's wear, etc… Unbelievably high returns on investment await you if you can persist.
13. Start a Flower Supply and Decoration Service Business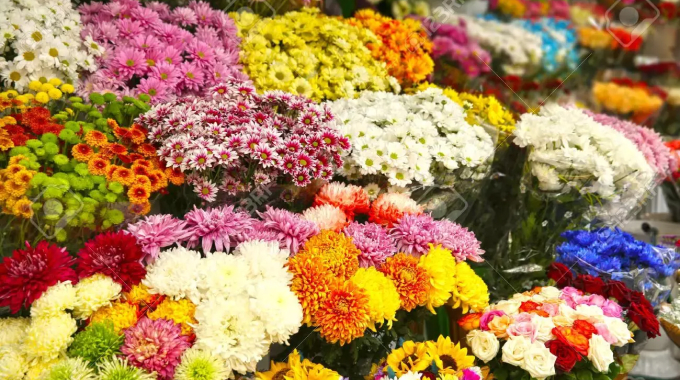 People over here are not cash-strapped, thanks to the prospering industrial environment. Also, marriage halls and other event centers have mushroomed across Jharkhand. Try your luck in supplying flowers for decorating venues.
14. Start a Sericulture Product Selling Shop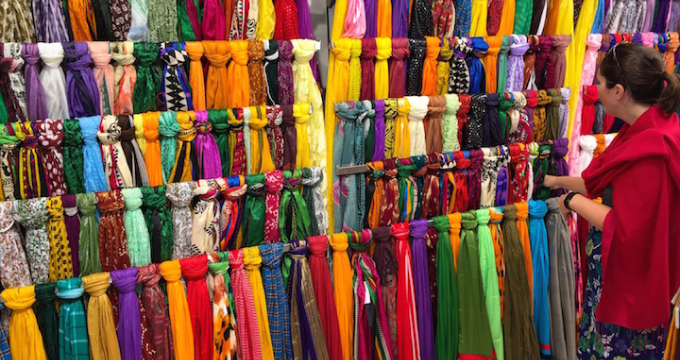 Do you know Jharkhand enjoys a pre-eminent position in Tussar silk production in India? It is the only state from where organic Tussar silk is exported.
Does this ring a bell in your business mind?
Yes, you can enjoy very good profits if you set up a shop to sell organic Tussar silk products. Invest time and efforts to source authentic silk products, and your reputation will soon attract wealthy onshore and offshore clients.
Another opportunity lies in selling the silk waste to businesses that extract sericin from it to manufacture healthcare and cosmetic products.
15. Start a Professional Physiotherapy Centre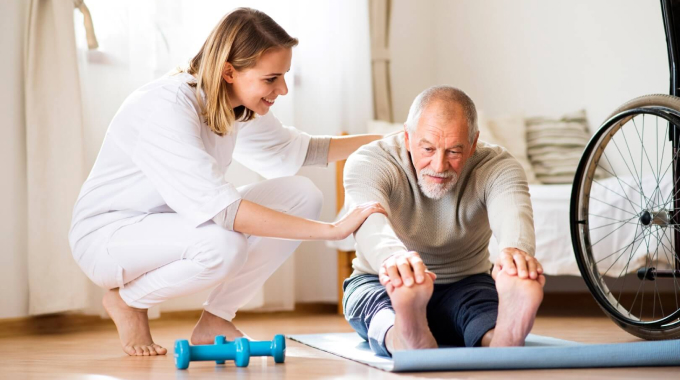 The number of physiotherapy centers in all major localities of Jharkhand is deplorably low. The number of people seeking professional physiotherapy interventions is on the rise.
You can exploit this imbalance to set up a rewarding business that will see exponential growth over time.
All you need to do is set up a center in a populous location. Connect with doctors who will recommend your center to patients. Hire professional physiotherapists, and get the modern infrastructure in place. Your business is bound to grow.
16. Start A Truck/ Dumper Facilitation Centre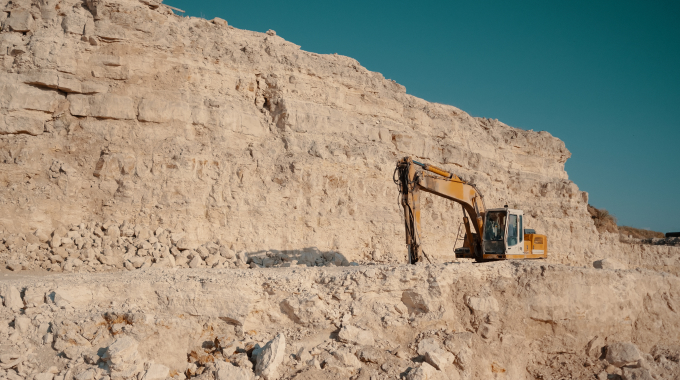 Jharkhand is the land of minerals. Mining takes place in a full-fledged manner all year round.
Large numbers of trucks are deployed for transporting coal, iron ore, mica, uranium, minerals, and by-products to the processing centers. Often, contractors have to purchase the trucks or hire them from other states at a high premium.
You can kickstart a profitable business by starting a dump truck facilitation center near any prolific colliery. Maintain a database of local dumper owners who are willing to rent their trucks and can make the same available at short notice.
Keep facilitating trucks, and once your reputation grows, your business will get wings.
17. Start a Tour Management Service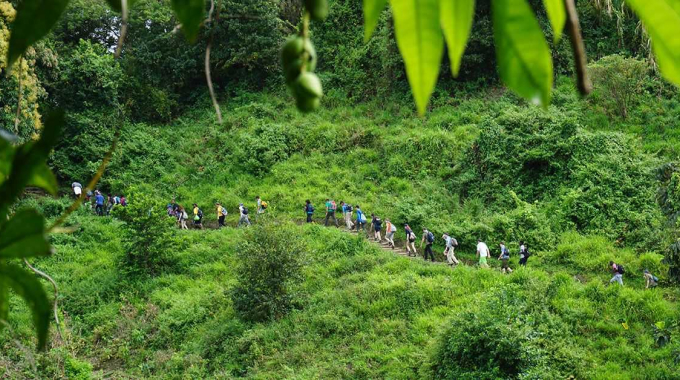 Jharkhand abounds in natural beauty. Many tourist spots offer unique views of untamed nature.
Such places include Netrahat, Kanke Dam of Ranchi, Hazaribagh National Forest, Konar Dam, Rajrappa and Deuri Mandir, Tagore Hills, Chotanagpur plateaus, etc… People flock to wow at the natural wonders or soak in spiritual fervor.
You can make good money by capitalizing on the travel instincts of people. Start a tour management service that will provide bookings, conduct tours, and rent vehicles to tourists. Your dedication will soon start paying off.
18. Start An Ancillary Tool Provider Service for Steel Plants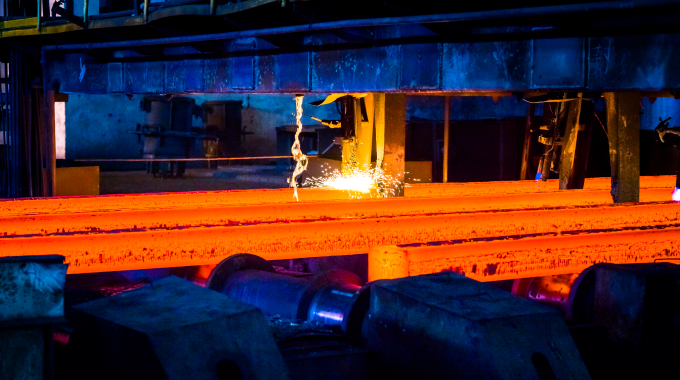 Jharkhand plays host to Tata Steel and Bokaro Steel, two of India's largest steel manufacturing plants. Apart from them, there are many steel plants located across the length and breadth of the state.
These plants need numerous components, and ancillary spares on a regular basis for smooth operation. Prosperity is sure to follow if you choose to start an ancillary tool supply service for steel plants.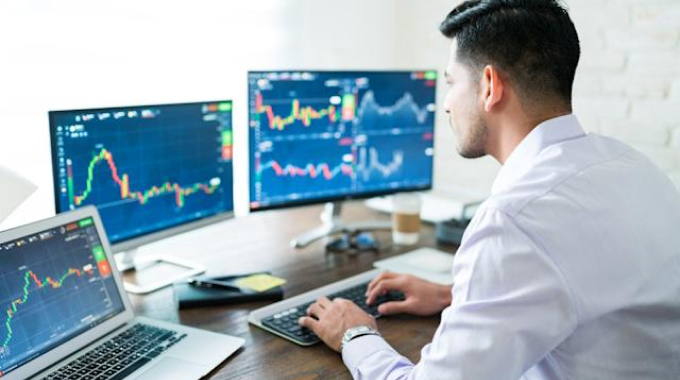 Everyone is interested in making quick money. Share market is the best platform to accomplish this with a small sum of money.
You can capitalize on this instinct of people by starting a stock trading franchise through which you can facilitate share buying and selling in return for a brokerage fee.
As Jharkhand's economy is on the upward trend, people here have plenty of spare money to invest in stocks.
20. Start An Event Management Center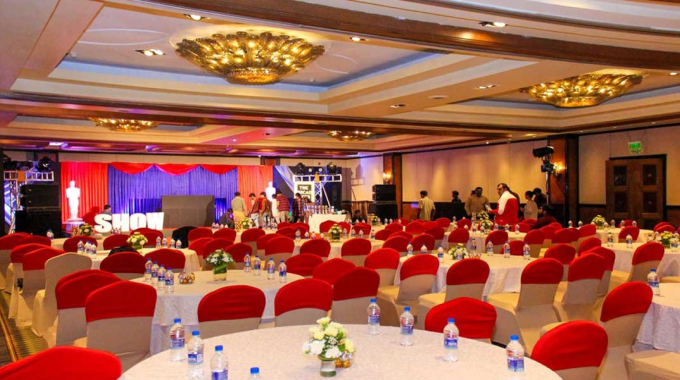 Jharkhand's population of elites is rapidly growing. They want to emulate the culture of larger cities, and as such, events are organized frequently on various themes.
If you can catch the pulse of this elite class, you can grow your event management business rapidly. With an online booking facility, you will never run short of business all through the year.
How can Dukaan help you?
Jharkhand's economy is growing by leaps and bounds. The government, too, is magnanimously announcing incentives for entrepreneurs who have the gumption to start small businesses and make the state's economic growth thrive.
With a small budget but a steely resolve, why would you want to take the hassle of setting up a physical store upfront?
Dukaan offers comprehensive support for starting your online business by providing all the supportive elements under one roof. You can set up your first store online and start catering to clients within minutes. Managing business affairs through Dukaan is a cakewalk, and support from the reps is always forthcoming.
What are you waiting for? Give wings to your dreams with the versatile cost-competitive Dukaan online platform and start your journey towards becoming the next business magnate.
Dukaan can help you set up your online storefront at an unimaginably low cost.
Do check out other business ideas in different cities: