Looking to start a business in Bangalore? Look no further. Here are new business ideas in Bangalore for the entrepreneur in you.
Known as the "Silicon Valley of India," Bangalore is one of India's growing metro cities. Bangalore is also home to a total wealth of almost $320 billion, making it one of the most prosperous cities in India.
Bangalore has emerged as one of the major economic centres of India. This makes it an extremely attractive place to start a business. There are ample opportunities available to achieve financial stability and generate profits. With economic growth of 10.3%, Forbes mentions Bangalore as one of "The Next Decade's Fastest-Growing Cities." This is an indicator of the business potential in the city.
Bangalore's biggest business strength is its vast consumer base. Since people from across the country flock to the city, the preferences of the consumer base are varied as well. In the current context, you can build a small business without having to invest a significant amount. A smart mix of physical and online presence can be utilised to generate significant returns.
Business Ideas in Bangalore
Here are some of the most lucrative business ideas in Bangalore to pursue.
1. Travel business
Bangalore is at the centre of a lot of major tourist circuits. Be it hill stations, historic spots, or adventure sports, domestic and foreign tourists come to Bangalore for varied purposes. You can arrange local tourist visits, transit tickets, or assist in accommodation bookings. Collaborating with other local businesses is a great way to expand your business. A strong online presence through a website and social media will help boost your business.
2. Hostels and homestays
Bangalore has a very active tourist circuit in its vicinity. Long-term tourists or backpackers are among the few tourist groups that prefer to stay in hostels and homestays over traditional hotels. Not only are these options cheaper than the traditional hotels, but they also have a strong, rooted cultural element to them that tourists like. Most tourists prefer a personal touch instead of the mechanical, organised service offered by the hotels.
The capital investment required is lesser in setting up a hostel or a homestay; hence the chances of it turning out to be a profitable venture are high. Location, accessibility, and ease of booking are key factors that could make your venture in this segment a success. You further increase your chances of success if the location is in a cultural setting, or a rich landscape, or near some adventure spot.
3. Pet café
With a growing trend of adopting pets, the need for pet care shops has increased manifold. Pet owners want the best possible care and social atmosphere for their pets. Pet cafés provide pet owners with a place to take care of their pets and let them rejuvenate. If you can tap into the pet community, having a pet café or any other pet care business can be a great source of revenue.
4. Home-cooked or healthy fast food delivery
Bangalore has a huge working population. Long commute hours, irregular office hours, and a busy lifestyle compels people in Bangalore to consume fast food. While the larger MNCs have their own canteens, employees often end up wanting simple, home-cooked food. However, there is also a growing awareness about maintaining a healthy lifestyle.
Preparing and delivering home-cooked food has the potential to be a sure-shot success. On the other hand, having a healthy fast-food business can cater to the health-conscious crowd. You must make sure that the food is hygienic, of good quality, the price is affordable, and the service consistent. All you need to do is find a popular location, figure out an appealing menu, and set up your store. Develop an online presence to showcase the best recipes, health benefits, user testimonials, and promotional offers to attract potential customers.
5. Dollar store
Gifting is a significant part of our culture. While gifts for major occasions exist, often there are smaller, regular occasions for which people don't have a big budget. The dollar store concept is to have one store with everything under the roof available for a throwaway price, i.e., $1. A similar business can be opened in Bangalore, where you have a budget gift shop with everything less than a dollar or ₹100. This is a prevalent concept in the USA. As a business, it doesn't require a lot of investment.
Since it can have a significant target audience, you have the chance of making a lot of profit. Since the margins on each gift might not be high enough, the profits are dependent on volumes – how much and how quickly you can sell. To increase your customer traffic in a cost-effective manner, having an online presence is a must. In a high-volume business, it also becomes important to make your catalogue available easily to your customers.
6. Daycare or childcare
Bangalore has a lot of families where both parents of a young child are working. They often worry about the safety and security of their child when they go to their offices. If you have a safe and hygienic space—owned or rented—you can look at opening a daycare business.
Keep in mind that parents trust a bit more if the business owner is a female. If the owner is not a female, it would be great to hire a female caretaker. You must develop an online presence to develop your business. You can showcase your infrastructure, all the safety measures and handle basic queries through your social media or website accounts. Testimonials from other parents are another way to persuade other parents to get their children into your daycare centre.
7. Catering
The culture of house parties is rampant in Bangalore. Nobody likes to work in the kitchen while others are partying. There is a growing demand for small-scale caterers among people. For a gathering of 15 to 30 people, small-scale caterers can cook special dishes and serve high-quality, hygienic food. This is not just about social events. A lot of business events are also hosted in the city. Many startups and companies are constantly on the lookout for off-premises careers, and this could be a great opportunity.
There are two important parts to achieve success in this business: developing an online presence and retaining clients. The better you can showcase your business through online or social media channels, the greater your chances of success. On the other hand, if you have a loyal client base, you will have a constant revenue stream, and word-of-mouth will also add new clients.
8. Organic food
There is a significant population in Bangalore that has become health conscious. They prefer buying organic to processed or polished food. This has led to an increase in demand for organic food, viz. fruits, vegetables, pulses, and other eatables. You can choose to produce it and deliver it.
If you own or can lease even a small area for cultivation, you can start producing organic food and delivering it to potential clients. Advertising it through social media under a brand name can be the best way to publicise the new business that you start.
9. Real-estate brokerage
If you have been living in Bangalore for some time and know the real estate market well, you can consider starting a real estate brokerage firm. Being a metro, Bangalore has a high concentration of migrating population of students and working professionals. They are on the constant lookout for rented residential properties. Then there are people starting businesses who would be looking for rented offices and stores.
You can start small by focusing on select localities and on basic flats in good compounds. Gradually, you could either expand to different areas or get into office and commercial spaces. The investment is pretty low, and the earning is from human expertise, which makes it a lucrative business idea.
10. Cleaning Services
The need for professional cleaning services is increasing. Both commercial establishments and households have driven up the demand. On the household front, people hardly have time in the modern setting, especially if the family members are working. In this case, people choose to avail cleaning services. Because of COVID, commercial establishments have become more conscious about the sanitisation and hygiene of their premises. With the number of companies increasing, the demand is naturally going to increase.
Establishing such a company is not very difficult. In fact, it can be done in a short time frame if appropriate time is given to marketing and building clientele. You can also showcase your services online or through a mobile app – allowing slot & service booking can add tremendous value to your business.
11. Mobile or home-based salon
Going to your routine salon is a cumbersome, time-consuming task for most people. People are looking to save time and create convenience, even if it means paying a premium.
You can use this opportunity by opening a mobile salon or a home haircut service business. This reduces the investment you have to make in a physical space. You can expand easily depending on how much demand you can generate by bringing in a bigger team. It would also be beneficial to concentrate your efforts around areas with a higher working population to gain greater traction.
12. Software development company
It is only obvious that starting a software development company in the IT Capital of India has the potential to be a very profitable opportunity. The best thing about starting this line of business is that it needs your expertise and not a physical setup. Even better, if you can gather a few more experts, you can scale up even faster. Make your presence known through local information websites and other social media channels.
You can either land your own independent projects or take up outsourcing projects by bigger corporations. Bangalore has a great startup ecosystem as well. The presence of Venture Capitalists, Angel Investors, Incubators, and Accelerators makes sources of capital and growth available.
13. Coworking spaces
Bangalore is the de facto startup capital of India. People from different corners of the country establish their new startups here in search of a great ecosystem and funding and growth opportunities. Startups need a professional office setup but do not have the capital to buy or rent office space in the early stages. Hence, they opt for coworking spaces, where they can rent a seat or a cabin along with some other facilities.
In such times of high demand, starting a coworking spaces business could prove to be a great idea. It is vital that while starting a business in this segment, you avoid unnecessary costs and focus on creating a nice, attractive space. Since it is a demand-based business, you might want to create a buzz in the ecosystem to attract people and keep a steady pipeline of clients ready through a mobile app or a website.
14. Professional blogging
In the digital age, especially with social media coming in, professional blogging has matured as a field of opportunity. If you have a talent for writing, you can definitely develop yourself as a professional blogger. The most significant advantage is that the startup cost is meager. If you have a website, a computer, and a budget for social media or online marketing, you are pretty much ready to go!
Once you set this up and gain a following, you can either be an independent freelancer or enrol yourself with some agency. There are a lot of brands that can approach you for curating branded content for promotion. Your blog could be about travel, food, business, finance, or any other topic for that matter. As long as it is able to generate a following, it would be a great lucrative way for you to build your own business.
15. Market research business
Companies nowadays depend a lot on market research. User insights on product, service, and perception are critical in this day and age. While there are internal departments that handle research, companies have now begun to outsource research work to agencies.
There are a lot of scopes if you decide to start a freelance research agency. There are multiple things research is required about: quality audit, user feedback, user opinion, feature feedback, pricing, etc. Your primary investment will be time, even when your rental space requirement is lower.
Conclusion
An increasingly important element of success, especially in COVID-19, is having an online store. Dukaan helps local businesses go digital and use existing channels like WhatsApp to sell their products.
Even if you are not very tech-savvy, you can get started by just downloading the app, completing the registration process in a minute, and listing your products.
Create your online store in 4 simple steps and reach millions of customers in Bangalore with the Dukaan app.
Step 1 – Sign up for Dukaan – Web Version | Android App | iOS App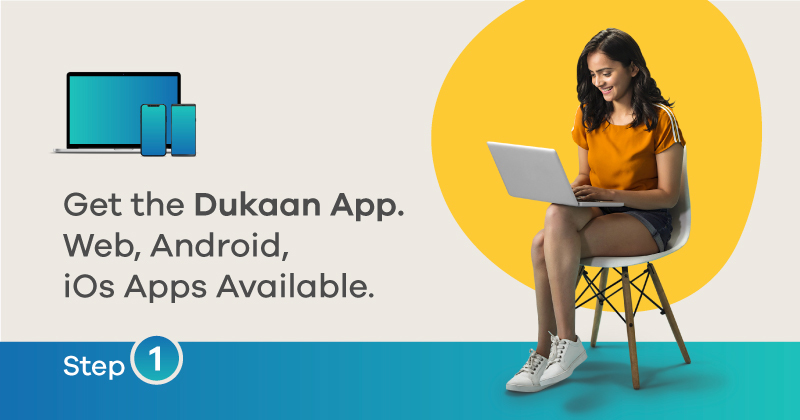 Just give your mobile number, verify OTP and you're in.
Step 2 – Choose your store name and category.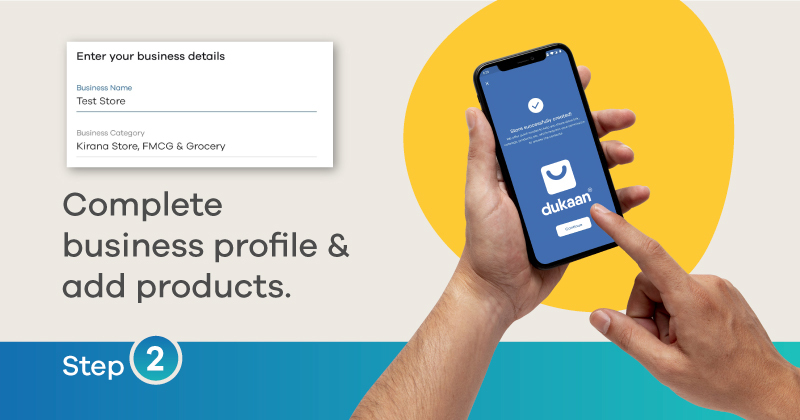 Step 3 – Upload your products.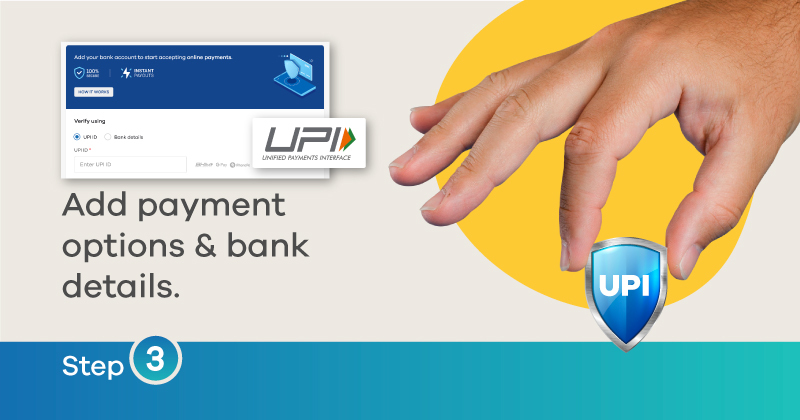 Step 4 – Promote your Dukaan store.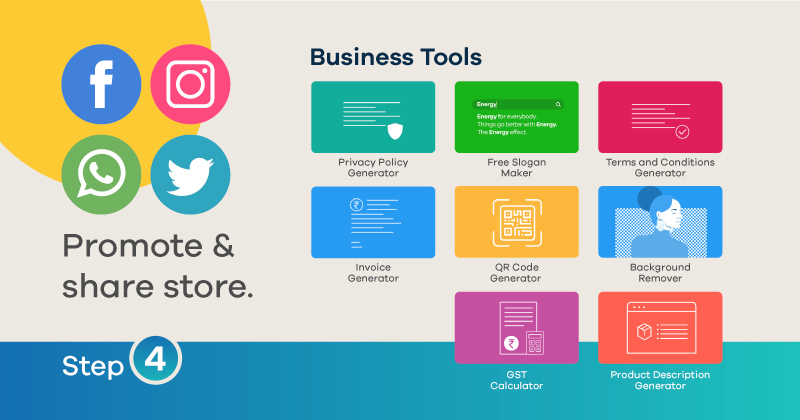 Simple! Isn't it?
FAQs
What are the best businesses to start in Bangalore?
Car rentals, home-based catering, real estate brokerage, online retailing are some profitable businesses that you can start.
What are the most successful small businesses?
Gym, graphic design, social media management, content writing, consultations, etc. are examples of successful business types.
What kind of business can I do at home?
Today, you can make a business out of just about anything - online tuition, groceries, food delivery, restaurant, baking, clothes, art, electronics, etc.