Are you thinking of starting a business venture in Gujarat? Confused? Here are 15 business ideas in Gujarat to help get a kickstart today.
In many ways, Gujarat is the business hub of India. It is a wealthy state which is home to some of the richest business individuals in the country. It won't be wrong to say that the people of Gujarat are born with innate business acumen and do not shy away from taking risks.
The government of Gujarat has also taken several steps to support individuals looking to start their own ventures. For instance, there is a special website dedicated to individuals who want to seek government aid for starting their own innovative businesses. As per reports, in 2021, the state saw 34,700 new companies in the previous five years. It is a staggering number that explains how conducive the environment is for starting new ventures.
If you have been thinking of starting a business of your own, here are a few ideas you can explore.
Business Ideas in Gujarat for 2022
1. Online Brokerage Firm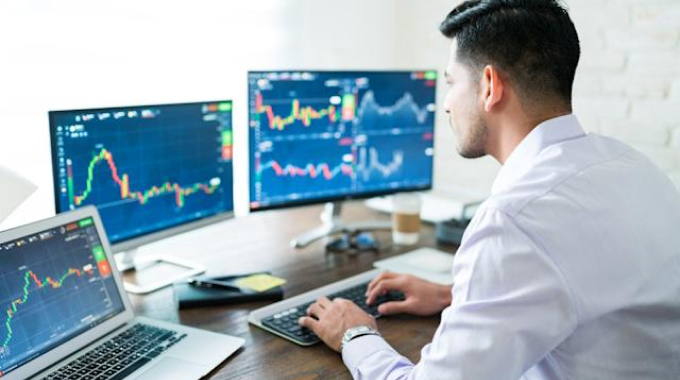 People in Gujarat have sharp financial acumen. They are always keen to find alternate income streams. The stock market is one of their favorite playgrounds to make extra money.
Gujarat has several high-ticket investors who have made immense wealth through their investments in the stock market. Not just that, several smaller investors are looking to make some quick bucks too.
If you have an interest in the stock market, you can set up your own online brokerage firm. The key here is to understand the market and perhaps have some potential clients before starting the business. You will need a stockbroker license from SEBI to enter this field of work.
You can make your name in this market through your research-based predictions. Sharing your knowledge with clients will help you win them over and develop a long-lasting relationship.
2. Fashion Design Studio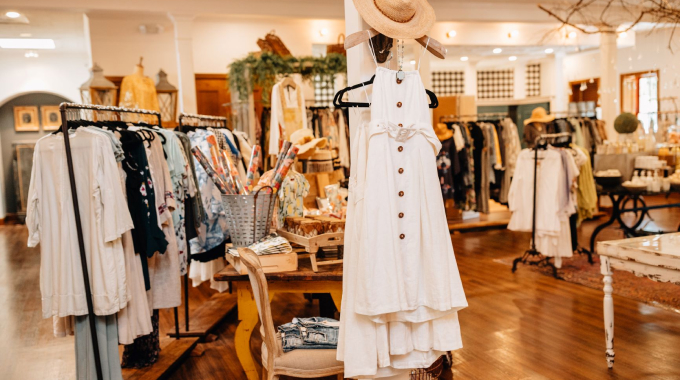 Gujarat is a vibrant state, and the people sure love their culture. They enjoy their heritage and do not shy away from spending on clothes and jewelry.
Their weddings are nothing less than a spectacle, and the demand for designer wear also peaks around the festivals. Not just in metros, people in tier 2 cities also like dressing up for events and festivals. If you have an interest in fashion, this is an idea that can instantly pick up pace in Gujarat.
You can attend exhibitions to showcase your work and win more clients. Refer this article to start your own online boutique.
3. Food Delivery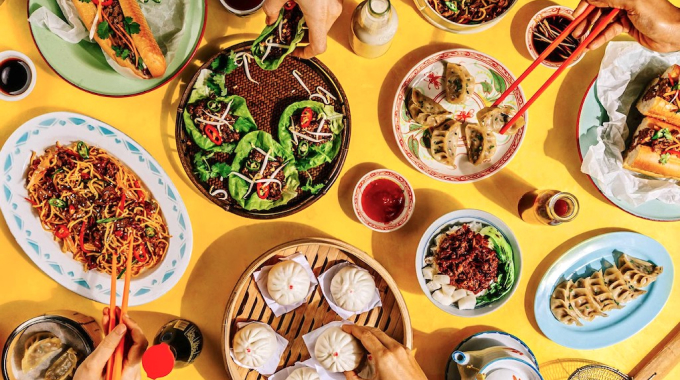 It won't be wrong to say that people in Gujarat love their food. No event or a get-together with friends is complete without finger-licking food. People enjoy stepping out now and then to indulge in different cuisines.
In today's time, people have also become used to the concept of ordering-in food. It is a business that will find demand even in tier 2 cities. Apart from traditional cuisine, you can also experiment with fusion food and international dishes.
The best part is that you can start an online delivery business. You can use social media platforms to build a relationship with customers and spread awareness about your business.
Want to know more about how you can open your store online? Watch this.
4. Healthy Gujarati Snacks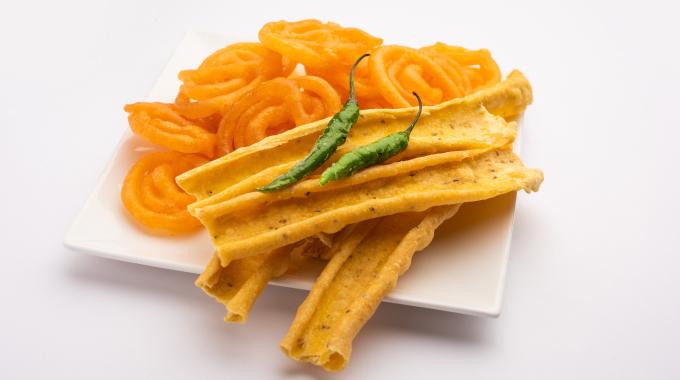 Khaman dhokla, fafda, gathia, khandvi, jalebi – the list of Gujarati snacks can go on and on. People in the state love gorging over them, and these are an important part of daily snacks served in households.
However, traditional recipes are not the healthiest options for people looking to lose weight or maintain a healthy lifestyle. If you have a knack for cooking and experimenting with flavors, this is a field that you can explore.
For instance, you can add spinach or beetroot puree to dhokla to increase its nutritional content. Or, you can replace white sugar with sugarless sweet options or jaggery powder to find more customers in this competitive market.
5. Textile/Clothing Material Wholesale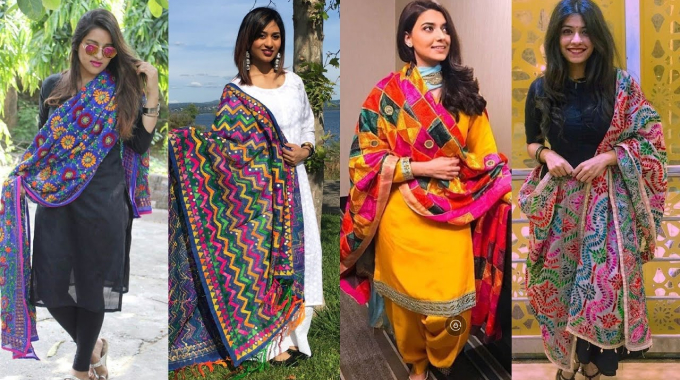 Gujarat is the textile hub of India. The state produces nearly 30% of cotton and 56% denim. Moreover, the state enjoys 38% in the manufacturing of filament fabric and 30% in woven fabric.
These staggering numbers are enough to explain the potential a business owner has in the market.  You can tie up with manufacturers, set up your wholesale business, and sell fabric to other states. Or, you can have your own manufacturing unit.
Handloom textiles are in huge demand these days. Apart from clothing, you can also get into home decor and manufacture fabric for upholstery, cushion covers, rugs, curtains, etc. Read this article if you want to start online clothing store
6. Manufacturing Paper and Printing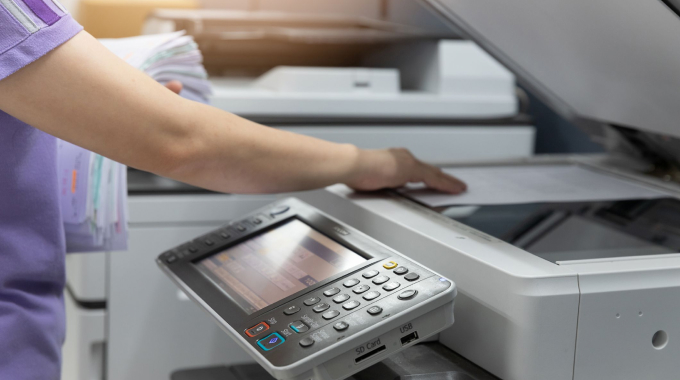 Paper is something that will never go out of demand. Smartphones may have replaced paper in several areas, but it is still needed to print novels, notebooks, textbooks, newspapers, and official work. Moreover, there is a high demand for textured paper.
If you have the capital to manage the expenses of land and a manufacturing unit, you can set up your paper mill in Gujarat. Moreover, you will need to invest in sophisticated machinery, hire staff, promote your business and liaise with transporters. Thus, it is an idea worth exploring if you have the zeal to learn and build a successful business.
7. Coaching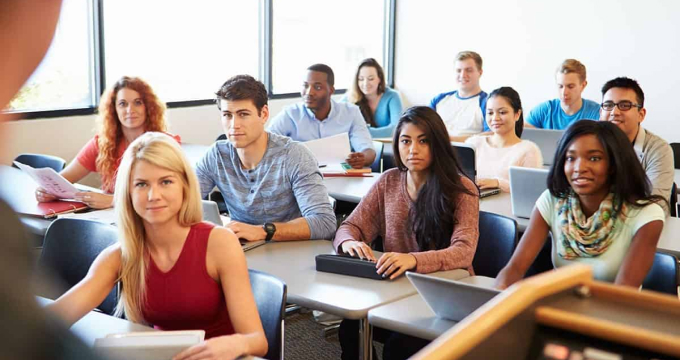 Children will never stop going to school, and thus, coaching is a venture that will never run out of demand. The key to success as a tutor is not to view your work as a business. Your commitment to the excellence of your students is what will set you apart.
Of course, you can only establish yourself in this field if you are a subject matter expert. If this interests you, there are several areas you can explore – phonics, Vedic mathematics, foreign languages, etc., are some options you can take up if you are academically inclined.
Apart from academics, you can also consider other areas like sports, music, dancing, etc. In these times, parents are willing to spend for the overall growth of their kids. If you have a skill you can impart to the kids, you can definitely consider this option.
Read this article if you want to explore online tuition idea.
8. Pickles, Jam, and Papad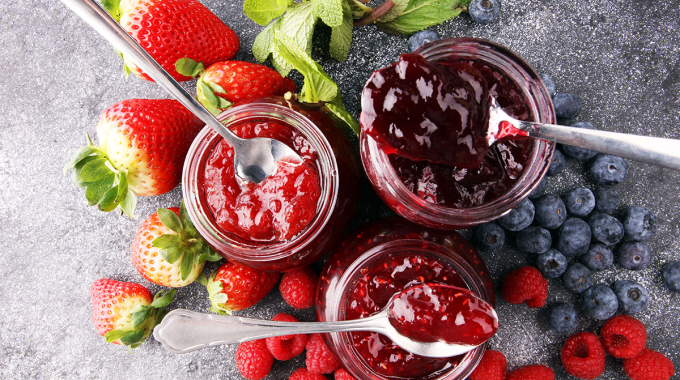 Gujarat is a state where the ladies have engaged themselves in making pickles, jams, and papad at home. However, the times have changed, and most women have stepped out of their homes in the pursuit of a career. However, the love for these homemade delicacies still persists in the hearts of people.
A business that manufactures these food accompaniments can never fail in a state like Gujarat. The best part is that you will easily find the labor to work. You can solely work with women to establish a responsible business. By employing women, you can enable them to enhance their economic status.
9. Car Wash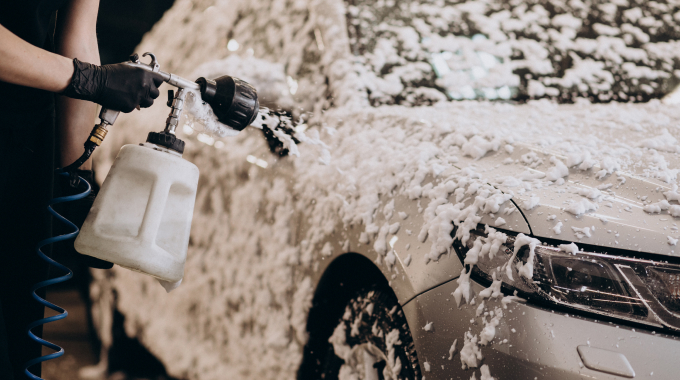 Are you looking for a business that requires low investment but can become profitable soon enough? If yes, you can consider a car wash business. The best part is that you can start this business in any city or town in Gujarat.
You can use your entrepreneurial streak to start a mobile car wash to offer this service at your customers' doorstep. You can start this business initially with 1-2 workers. As the demand grows, you can expand the operations. You can even use technology to make an app to allow slot bookings.
By using quality cleaning supplies and displaying ethical practices, there will be no stopping you in this business.
10. Art and Craft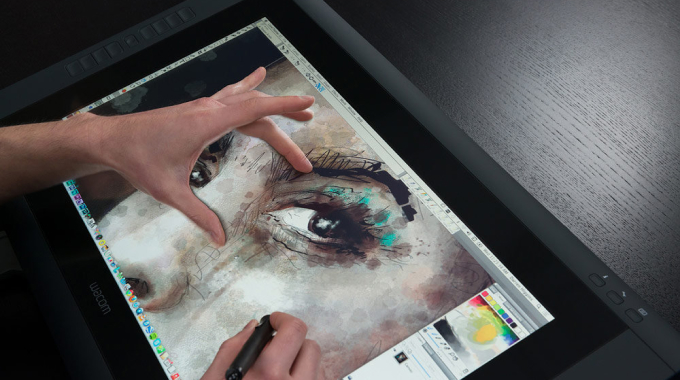 Gujarat has a rich history of art and craft. The handicrafts of the state are not only popular in India – they have an international appeal too. These include lippan art, beadwork, wood crafts, printed and woven clothes, pottery, and tribal art.
Different parts of Gujarat have their own specialties. For instance, Ahmedabad is a center for delicate metal art and sacred art. Surat is the hub of Sadeli or intricate wood carvings. Kutch is home to metalwork, copper, and leather articles.
With a business that promotes the heritage of Gujarat, you can also play a role in safeguarding its history. The best part is that there is a scope for taking your business to international waters due to the exceptionally high demand and value of Indian handmade articles.
11. Petroleum Jelly Business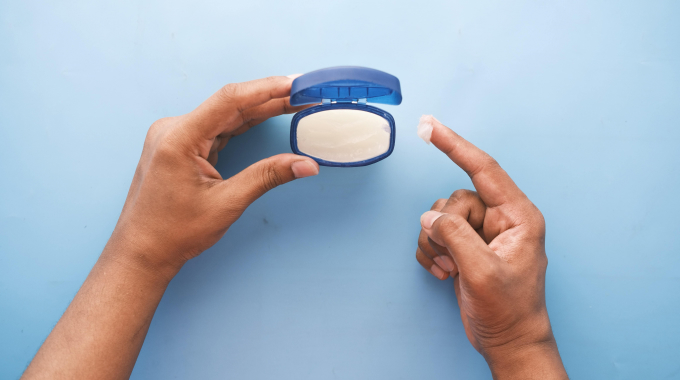 Petroleum jelly, also known as Vaseline, can be an interesting business venture to explore in Gujarat. It is used in making skincare and lubricants. It is also used in pharmaceutical products, inks, textile, leather, and paints industries.
Setting up a venture in this field can be a sure shot way to success. Gujarat is home to several such manufacturing units due to the availability of natural crude oil in the state.
12. Embroidery Business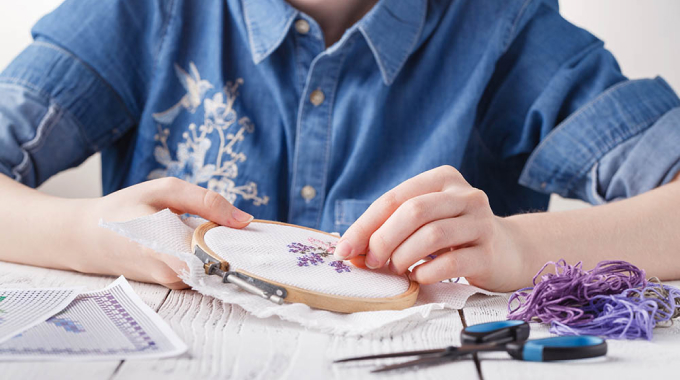 Kutch embroidery is famous across the country. The exquisite handwork of threads and mirrors is unique to the state. These days, the embroidery patches find their use in making designer clothing and bags. Several big names in the fashion industry source their materials from Kutch. Moreover, these embroidered fabrics are also used in making rugs, cushion covers, and wall hangings.
If you belong to this area, starting a business supplying these intricate materials can be an idea worth exploring. Apart from this, you can also consider getting into the textile business of Ajrakh, Rogan Painting, and Bandhani. These also belong to the state and have a high demand in other states.
13. Jewelry Manufacturing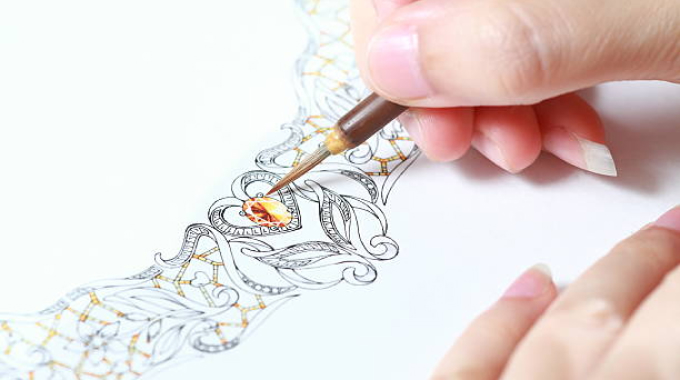 Surat is the jewelry hub of India. Most big diamond manufacturers belong to this city. Rajkot is another city making its mark in manufacturing silver and gold jewelry. To give a boost to small jewelry manufacturers, the Gems and Jewellery Export Promotion Council (GJEPC) has come up with a scheme to support them. The scheme is sponsored by the government of India and focuses on providing new technology for better profits.
Apart from this, fashion jewelry also has a high demand in the Indian market. You can explore any of these business ideas if you are interested in jewelry manufacturing.
14. Bakery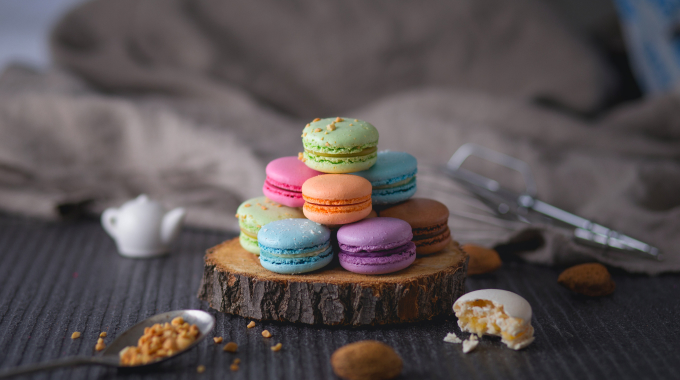 Although baking is not traditional in India, bakeries have become quite popular in the country. Gujarat is no different, and the demand is rising for artisanal cakes, pastries, and bread. Apart from this, people are also experimenting with different varieties of cookies, sourdough items, and healthy bakery items.
For individuals who have a keen interest in baking, this is an idea that is worth taking forward. You can pursue your interest in any city in Gujarat. Moreover, bakery items like cookies, baked mathris, and namkeens can also be packaged and sold in other cities.
15. Preschool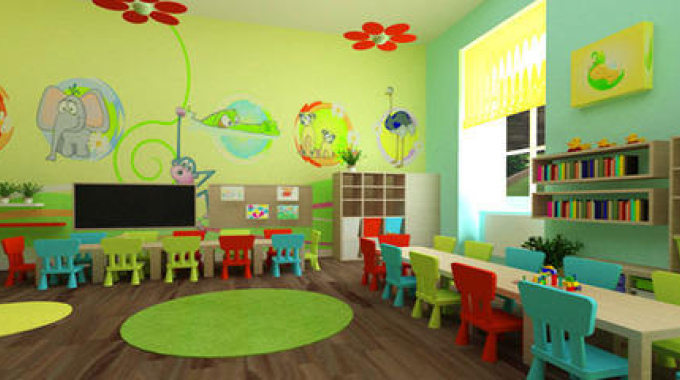 Education will never go out of business, and if you take a keen interest in the development of future generations, you can consider opening up a preschool. These days, several people are adopting different philosophies of education like the Montessori method, Waldorf method, or the Playway method.
Adopting a school of thought like this indicates your commitment to the development of young toddlers. Parents are also keen on the overall development of their kids and prefer these international standards of teaching.
You can either open your own preschool based on any of these methods or take a franchise of one of the popular chains across the country. Make sure that you offer a play area, extra-curricular activities, and lots of fun in the school to attract more crowds.
Conclusion
Individuals who have a keen interest in doing business have an itch that no job can satisfy. If you are a native of Gujarat and have a keen interest in starting your own venture, you have multiple options you can explore. By finding an idea that is an amalgamation of your interests and margins, there will be no stopping you.
You now have several different areas to contemplate with the ideas given above before starting your venture. Starting an online business is the guaranteed way to take your business to the next level in this digital age. It allows you to connect with customers from other cities and build deeper connections.
Dukaan can help you by making an online selling site with minimal investments. Moreover, it is so quick that you will be left surprised. With Dukaan, you can now start your online business within a day. You can set up your first online store and start catering to clients in no time.
Don't believe us? Try it for yourself today!
Dukaan can help you set up your online storefront at an unimaginably low cost.
Do check out other business ideas in different cities: